California

Hit and Run Accident Attorneys
PAY NOTHING UPFRONT

OVER $

400

MILLION RECOVERED

ZERO-FEES UNTIL WE WIN
You May Be Entitled To Compensation

A Hit and Run Victim Attorney in California Helping People Recover Compensation
Being injured by another driver in a car accident is never easy, but if the other motorist doesn't even bother to stop, accept responsibility, and provide aid, it makes the situation that much more difficult. Many victims of hit and run accidents don't realize that even though the at-fault driver disappears, they are still likely to be entitled to compensation for the medical expenses, lost wages, and pain and suffering incurred.
This compensation is typically covered under a type of California auto insurance called uninsured motorist coverage, or UM. If you or someone you care about has been injured in a hit-and-run accident, it's important that you engage the professional legal services of an experienced California hit-and-run attorney today. It's vital that you recognize just how complicated these cases are – To schedule a free consultation with the best hit-and-run lawyer in the area, call our acclaimed law firm at (888) 488-1391.
California Hit and Run Laws Are Clear
California law is clear that if a motorist bumps or hits an unattended parked car, the driver must leave his or her name and contact information for the driver of the damaged vehicle. If someone's property has been damaged, it is illegal to drive away in an attempt to go undetected. To do so is a misdemeanor that can carry the maximum sentence of up to six months in jail and a fine of up to $1,000.
Additional penalties can include 3 years of probation, restitution for the damaged property, and 2 points against the guilty driver's California license.
For more information about how these points can add up, you should contact a hit and run victim attorney as soon as you can. If the accident is more serious, it may be classified as a hit and run felony. To be found guilty of such a crime, the accused must have been:
Must have been the driver when the accident happened
Must have caused someone else to be seriously or permanently injured – or to be killed
Must have known that he or she caused the injury-inducing accident
Must have failed to stop and provide aid and exchange contact information
Conviction of such a felony is punishable with a fine of up to $10,000 and up to 3 years in state prison (up to 4 years if the hit and run accident lead to death or severe injury). If you've been hurt by a driver who left the scene of the accident, do not hesitate to contact an experienced hit and run victim attorney immediately.
The sooner you retain a hit and run lawyer accident near me, the better your chances of obtaining the compensation to which you are entitled.
Belanger v. City of Simi Valley (settled on 4/13/2021) – settlement in a case involving a client who was hit by a vehicle while working as a crossing guard resulting in orthopedic injuries as well as a traumatic brain injury.
– 
Tina Eshghieh
The Elements of a California Hit and Run Accident
If you drive in California – or any state in the nation – you take on the tremendous responsibility of helping to keep our roadways safe for everyone who travels on them. Part of this responsibility includes adhering to the rules of the road. In California, if a driver is involved in a traffic accident, that driver must pull off the road (as safely as possible) at the scene of the accident. Not to do so in such a situation can be classified as either a misdemeanor or as a felony.
For a driver to be charged with a misdemeanor hit and run, several elements must be present:
The driver must have left the scene of the accident.
The driver must not have identified himself or herself to the other driver.
The collision must have resulted in some form of property damage.
For the hit and run accident to rise to the level of a felony charge, an additional necessary element is added, and that is that someone must have been injured in the collision. If you or your loved one has suffered as a result of a hit and run driver, consult with skilled California hit and run accident attorneys today.

Emperatriz Ayala
My husband had an accident 2 years ago, a 85 years old man hit him, the Arash law group works very well on my husband case that took 9 month and he won the case and my husband was happy with the results. A year later I got into an accident as well and I'm still waiting in my case is almost resolving and it's 9 months already. This people knows the law and they do their job right to help you out in getting the most for you to fight on your behalf. I strongly recommend the Arash Law firm they do things right in a efficient and professional manner.

Chris Zavala
Had a great experience with all the people at Arash law. Long story short was in a bad car accident. It was overwhelming and the whole process was a lot, but they kept me in the loop. They answered all my questions and gave me great advice. Couldn't be any happier. Would definitely recommend anyone looking for a
personal injury lawyer
. They'll guide you through the whole process!

Jill Smith
Having Arash Law handle my auto accident was the best decision I could have made. Everyone I interacted with was kind, professional and detail oriented. I am extremely happy with the outcome and would recommend them highly.

Joseph R. Porter
From start to finish, Arash Law firm is there every step of the way with close, constant, personal contact and attention. I never knew a Law firm could actually care so much for me as a person and what I was personally going through as well as the settlement I was going to recieve once my case was finally completed. Thank you to everyone at Arash Law for your ongoing support and communication. You are the ONLY firm I will ever recommend to someone who is need of a great attorny.

Monica Parra
I had an excellent experience with Arash Law. I will definitely recommend to my family and friends. I interviewed a few firms before deciding to work with Arash Law. What made my experience excellent was (i.e. head attorney being accessible to talk to and he answered all my questions and concerns, sensitive and thorough personel who completed in home intake & follow up process, being connected immediately to quality Physicians who addressed my injuries and recovery process, clear contract-read throughly to ensure its something you can commit to). Being in a car accident is a traumatic experience and I had a sense of peace knowing Arash Firm was walking with me throughout the whole process. Thank you Arash Firm for all your hard work and help. I am so grateful and appreciative for you all! 🙏 With Gratitude, Monica Parra
Why Do Drivers "Flee The Scene" in California?
While you probably cannot imagine leaving the scene of a car accident, the simple fact is that some drivers are far less scrupulous than others. This is exactly why hit and run victim attorneys exist. Every driver is required to stop if he or she is involved in a traffic accident, and most of us wouldn't consider doing otherwise. Nevertheless, some drivers are capable of leaving the scene of an accident, and many of these drivers are motivated to do so by other bad choices:
The motorist is impaired by alcohol and/or drugs.
The motorist is already facing legal difficulties.
The motorist isn't insured and/or doesn't have a valid California driver's license.
The motorist is an illegal alien.
Being involved in any of the above is a sign that the driver failed to take his or her responsibilities seriously enough in the first place. This makes it that much more likely that said driver would be capable of fleeing after causing a car accident. If you've been injured by a hit and run driver, protect your rights by consulting with a lawyer for hit and run accidents today.
Hit and Runs caused by Driving Under the Influence (DUI – Hit & Runs)
Many drivers who leave the scene of an accident without fulfilling their legal responsibilities do so because they've engaged in other illegal activities that precipitate those accidents – such as driving under the influence of alcohol. The Centers for Disease Control and Prevention (CDC) forwards three alarming statistics related to just how prevalent these dangerous drivers are:
Every 50 minutes in the United States, an alcohol-impaired driver is involved in a fatal crash.
In 2016, nearly 10,500 people were killed in traffic accidents that involved alcohol-impaired drivers.
While about 1 million drivers were arrested for driving under the influence in 2016, a full 111 million drivers self-reported that they'd driven while impaired.
All told, plenty of drivers are willing to get behind the wheels of their vehicles while under the influence of alcohol or drugs. An impaired driver is more likely to cause an accident and as a result of that impairment, may also be more likely to flee the scene of the accident. Impaired drivers are dangerous drivers, and if such a driver leaves you injured in an accident from which he or she runs, it's time to call in a knowledgeable California lawyer for hit and run accidents.
The Effects of Drinking and Driving
There isn't a driver on our roads who isn't fully aware that driving under the influence is not only exceedingly dangerous but is also illegal. The physiology of driving under the influence highlights exactly how alcohol consumption can affect one's driving:
An impaired driver's peripheral vision is decreased, and he or she experiences a diminished ability to recover from road glare.
An impaired driver doesn't perform as well when multiple factors compete for his or her attention (common to most driving situations).
An impaired driver doesn't perform well when tracking things that are visually complex (common to most driving situations).
An impaired driver also (and obviously) is less capable of making good decisions. Getting behind the wheel while impaired in the first place is a good example. This poor decision making can also make the driver that much more likely to leave the scene after causing a traffic accident.
A reputable hit and run lawyer will fight for your rights and for the financial compensation you need to travel the path toward your fullest recovery.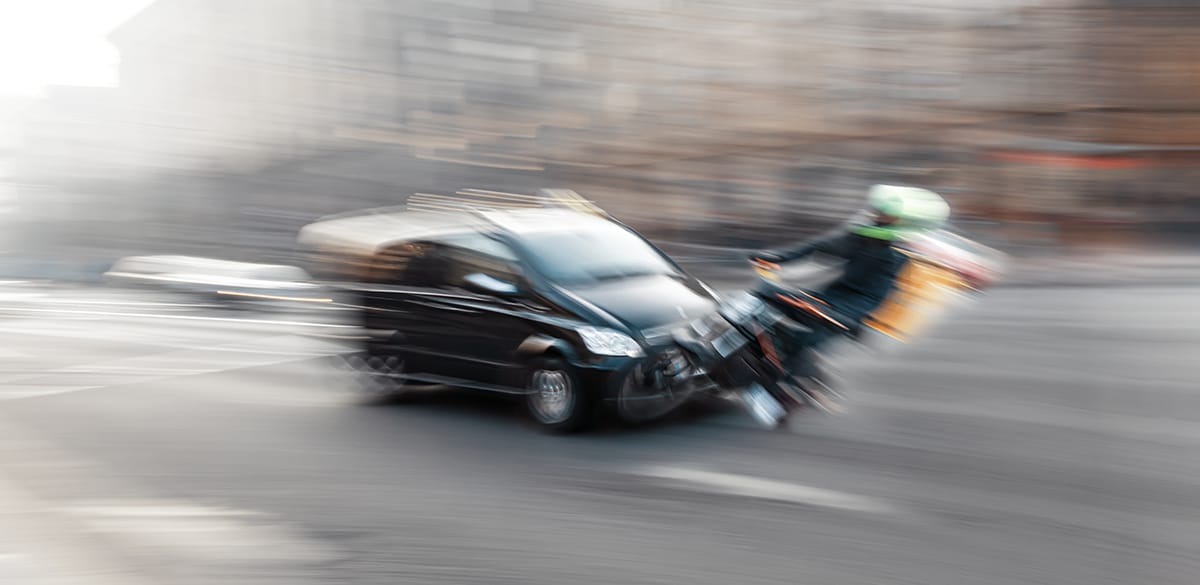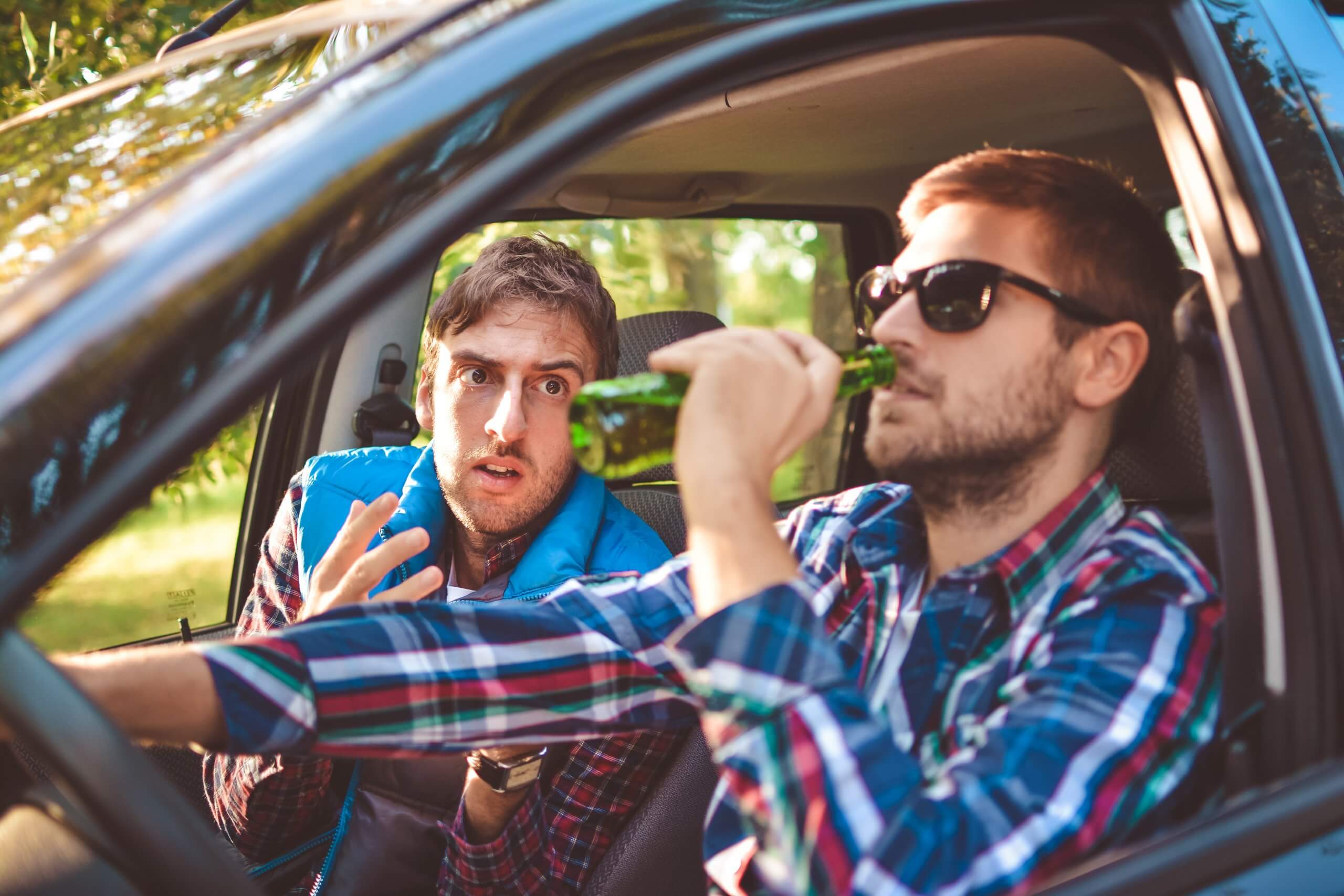 Distracted Hit & Run Drivers
When you think of dangerous drivers on the road, you probably focus on impaired drivers, but it's important to understand that distracted drivers can be just as dangerous. With the advent of those very distracting smartphones, distracted driving is on the rise. In fact, the National Highway Traffic Safety Administration (NHTSA) identifies distracted driving as driving while one's attention is focused on anything other than driving safely.
Such distractions can include interacting with one's smartphone, eating and/or drinking, chatting with the car's passengers, fiddling with the radio, paying attention to something outside the car, and nearly anything else. The related traffic statistics are sobering:
In 2016 alone, more than 3,400 traffic fatalities were caused by distracted drivers. Teenage drivers are the most common culprits.
Distracted drivers caused accidents that led to 391,000 people being injured in car accidents in 2015.   
About 481,000 drivers use their smartphones during daylight hours on any given day.
This adds up to a lot of dangerous distractions. If a driver's distraction leaves you injured in a hit and run collision, it's time to seek the professional legal counsel of an experienced California hit and run attorney.
Top 5 Things To Do After a Hit-and-Run Crash in California
If you are involved in a crash with a driver who flees the scene, you can take particular steps to protect your ability to recover a settlement. The steps you choose can help authorities to catch the driver, and they can help to establish your claim for damages. Those actions consist of:
Collect as much info as possible while at the scene of the accident. Depending on your condition, you might have the ability to get the car's license plate number and the make, model and color of the vehicle. If you can not make a note of this info, you need to at least attempt to snap a few photos of the car (maybe using your cell phone).
Call the police as soon as possible. The quicker you report the accident to authorities, the faster they can act to arrest the driver. Also, when you call the police, you develop a record of the accident. Within a couple of days, you can order a collision report from the police station that took it or through the California DMV. This record will assist you later when you submit a claim.
Get the names and contact info of any witnesses. You need to keep in mind that individuals who witness an accident may stay to check on your condition, but after the cops and ambulance show up, they may quickly leave. You should make sure to get their names and phone numbers as soon as possible. Witnesses could play a crucial role. For example, a witness might verify that another vehicle did collide with your car.
Get immediate medical attention. For your own well-being, you need to see a doctor as soon as possible and get examined for any injuries. Furthermore, if you see a doctor, it produces a record of your injuries. As you improve, you need to stick to your medical professional's treatment plan.
Report the crash to your own insurance company. While you ought to do this as fast as possible, you need to make sure to stick with the facts. You do not have to admit or designate any fault. Plus, you should not give a recorded statement or accept a settlement agreement until you have talked to a California hit and run lawyer about your case.
You Need the Best Hit and Run Lawyer to Deal with the Insurance Company
Even if you don't realize it, it's likely that, as a California driver, you carry uninsured motorist coverage. Most California policies include such coverage. It is not, however, strictly necessary that you have uninsured motorist coverage to collect on the damages you suffer in a hit and run crash. Lawyers for hit and run cases can often help you collect even if you do not have UM coverage.
Hit and run accidents are exceedingly complicated, but being adequately compensated for the full range of your injuries is likely to mean the difference between recovering completely and not doing so. If you were the driver in the damaged vehicle, a passenger in that vehicle, or a pedestrian or bicyclist injured in the accident, were injured by a driver who fled the scene of the accident; it is critical that you speak with a dedicated hit and run victim attorney as soon after the accident as possible.  
Finding a Reputable, Cost-Effective "Hit and Run Accident Attorneys Near Me" anywhere in California
If you or your loved one was injured – or worse – in a hit and run accident, you're likely to be overwhelmed in the aftermath. While you attend to the important task of moving forward toward a full physical and emotional recovery, allow your hit and run accident lawyer to help guide your claim toward its best possible resolution. You may be concerned about a hit and run lawyer's costs, but don't let this dissuade you from seeking legal counsel.
Reputable California lawyers for hit and run cases will not charge you anything until after they have collected on your claim. Making the call to a skilled hit and run accident lawyer near me for hit and run accidents can help put your mind at ease.
If You've Been Injured by a Hit and Run Driver, Consult with One of the Best Hit and Run Lawyers in California
Every car accident is tough, but when you add the additional layer of being abandoned at the scene of the accident by a hit and run driver, it makes things that much more difficult. While it's natural to feel overwhelmed in the aftermath of such an accident, obtaining experienced legal counsel is likely critical to the positive outcome of your claim.
The dedicated hit and run attorneys at Arash Law led by Arash Khorsandi, Esq. are committed to helping you recover on the damages you've suffered. Our dedicated legal team has decades of experience fighting for the rights of accident victims like you. We're available to help 24 hours a day and 7 days a week, so please don't hesitate to call our office at (888) 488-1391 today to discuss your accident with a lawyer for hit-and-run cases.