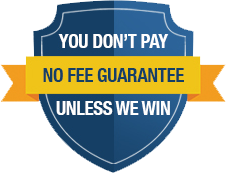 YOU MAY BE ENTITLED TO COMPENSATION FOR YOUR

UNINSURED MOTORIST ACCIDENT

We can tell you if you have a case or not within five minutes, Call (888) 488-1391
FREE CONSULTATION  |  PAY NOTHING UPFRONT  |  OVER $200 MILLION RECOVERED  |  ZERO-FEES UNTIL WE WIN
---
Our Lawyers Help Victims Pursue Successful Uninsured Motorist Accident Claims in California
Every driver should know that California law strictly requires them to maintain a minimum amount of liability insurance. This auto insurance is necessary to ensure that drivers can cover the losses of victims if they cause an accident. Despite the law, a significant percentage of drivers in our state fail to carry insurance. Let our uninsured motorist accidents law firm explain:
Often, drivers obtain the insurance they initially need for licensing purposes. They then allow the policy to lapse due to higher insurance premiums charged in California compared to other states. Even if someone cannot afford their insurance, they often take the chance and drive anyway. Driving without insurance can result in serious problems if they cause harm to others on the road.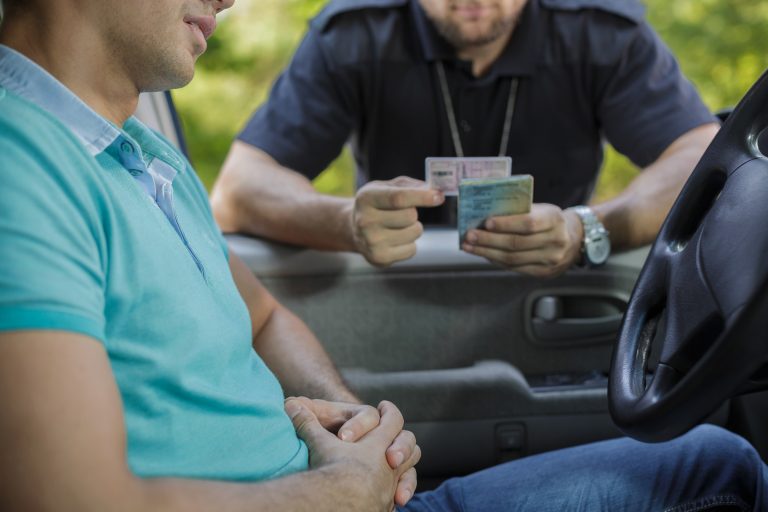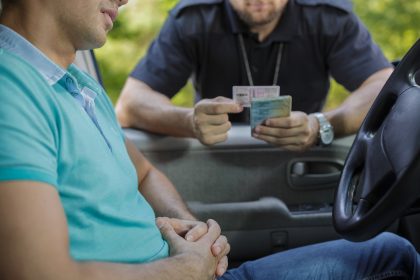 If you did not cause an accident, you should never have to pay for your losses out-of-pocket. Especially if it's just because someone else violated the law! Too many people find themselves in this exact situation when they are in a crash with an uninsured motorist.
Fortunately, if this happens to you, an experienced attorney can help you.
A firm experienced in filing an uninsured motorist accident claim with your own insurance company to seek coverage of your losses.
These claims can be complicated, so you always want to call Arash Law right away for assistance. Arash Law has recovered more than $200 million for our clients. That being said, you can trust we will fight for what is right for you. Call us at 888-488-1391 for a free case evaluation without delay.
Auto Insurance Laws in California
To protect the interests of everyone on the road, the law in California mandates that each and every driver has the following insurance coverage:
$15,000 per person for bodily injuries
$30,000 per accident for bodily injuries to multiple people
$5,000 for property damage
If an uninsured driver does not have the minimum coverage, they can face serious penalties, including getting arrested and the suspension of their driver's license. Many drivers continue to take the risk of serious consequences by driving without the insurance the law requires.
Uninsured Motorist Accidents in California Cause Harm to Others
You can bet that every uninsured driver is hoping – and assuming – that nothing bad will happen. However, even if they have gone without causing an accident their entire lives, it can suddenly happen when they least expect it. Not only do they face trouble for themselves with the law in the event of a car crash, but they also can cause serious injuries to other motorists. Being uninsured often results in serious financial hardship.
When a driver causes your accident, that driver should be responsible for all of your losses, which may include:
Medical bills
Lost income
Pain and suffering
However, if the responsible driver is uninsured, there is no policy to cover your many losses. Another option is to file a personal injury lawsuit, but if a driver cannot afford auto insurance premiums, they likely do not have the assets to cover your losses. If so, you would not be able to recover your judgment.
Too many people get left facing piles of bills and losses because a driver was uninsured. However, know that paying your bills yourself is not your only option. You may be able to turn to your own insurance company for help, and you should discuss this option with the skilled uninsured motorist accidents attorneys at Arash Law.
Underinsured Motorists in California Also Create Problems
Drivers with absolutely no insurance coverage are not the only ones that can leave accident victims facing a difficult financial situation. While California law requires a minimum amount of insurance, this is only the bare minimum that a driver can select for auto coverage. There is always the option to purchase more insurance to make sure that you and other accident victims are fully covered in the event of serious accidents.
Unfortunately – and not surprisingly – many drivers opt to carry the bare minimum so their premiums are as low as possible. While this may save drivers some money, it often causes serious hardship to others if they cause an accident. For example:
A driver hits your car and you have severe pain in your knee afterward
The ambulance takes you to the emergency room, where you get X-rays and other diagnostic tests
The tests reveal you have a torn ACL and you will require surgery, visits to the orthopedist, and physical therapy
You need to purchase medication and medical equipment to immobilize your knee
You miss working for a few weeks while you recover from your surgery, which means you will lose that income
Without even considering property damage, your medical bills and lost income alone cost you upwards of $35,000. When you go to file the insurance claim to get your bills paid, you discover the driver only has the minimum amount of coverage, which covers $15,000 for your bodily injuries. This leaves you with $20,000 in costs that will not be covered by the insurance company.
This is an example of how underinsured drivers can wreak as much havoc as uninsured drivers in some situations. You don't have to suffer paralysis, amputation, or another catastrophic injury to face this problem, as even relatively minor injuries can often result in more than $15,000 in losses. The good news is that your insurance coverage may help you in this situation, as well.
Arash Law regularly helps clients receive full compensation after getting injured by an underinsured motorist.
Uninsured and Underinsured Motorist Coverage in California
California insurance laws recognize that many drivers leave others vulnerable in car accidents due to their lack of adequate insurance coverage. For this reason, state law also requires auto insurance companies to offer policyholders both uninsured and underinsured motorist (UM/UIM) policies at the time of purchase or renewal.
If you decide you do not want to purchase these policies, your company will likely have you sign a waiver acknowledging that you received the offer for the coverage but declined it. There are three different types of coverage that fall into this category, including:
UM coverage that covers the costs of bodily injuries to you or your passengers if the negligent driver has no auto insurance coverage
UIM coverage that provides partial coverage for bodily injuries if the negligent driver does not have adequate insurance to cover the costs of your injuries
UM coverage that provides up to $3,500 for property damage if the negligent driver has no insurance
When you decide to purchase UM and UIM coverage – which is always a wise choice – your own insurance policy should cover your losses even if the negligent driver has little to no insurance. Your policy should provide coverage up to your policy limits. For instance:
If You purchase a policy with a $100,000 limit
You get hit by a driver who only has the minimum $15,000 coverage
You have $85,000 available of your own insurance coverage for your remaining losses
In the above scenario, if the negligent driver was completely uninsured, you would have up to $100,000 to cover your losses.
UM Coverage in Hit and Run Accidents
Another important fact is that uninsured motorist coverage may also apply if you do not know the identity of the liable driver because they fled the scene of the accident. California law requires drivers involved in accidents that result in property damage or injuries to immediately stop their vehicles and take certain steps at the accident scene. In many cases, it is required to report the accident to the authorities within a certain period of time.
When a driver fails to abide by the law and flees the scene, they can face serious criminal charges if they are caught. If they are caught by the police, you can also find out their identity to file an insurance claim. However, in many situations, the driver who fled the scene is never found.
| | |
| --- | --- |
| As featured On | |
You Need Experienced Attorneys Who Will Fight For You!
In this situation, your UM coverage can also kick in to help you. This coverage considers an unidentified hit and run driver to fall under the definition of an "uninsured driver," so you will have up to your UM policy limits in coverage even if you never find out who the driver was.
Uninsured Motorist Claims in California
If you get injured by a driver without insurance, you may breathe a sigh of relief when you realize that you have UM coverage. However, your insurance company does not automatically send you a check in this situation. Quite the opposite, actually, as these claims can be surprisingly challenging.
You may be aware that insurance companies are first and foremost corporations that primarily care about their bottom lines. To maximize their profits, they try to limit the amount they pay on each and every claim. You may think that because you pay your own company premiums each month, they will be more cooperative and forthcoming with your UM or UIM payment. This is not the case in most situations.
The harsh truth is that insurance companies are just as difficult to deal with when it comes to their own policyholders. Every dollar they pay on your claim is a dollar out of the insurance company's pockets, so you can expect them to require you to prove your claim fully and that they will challenge your claim any chance they get. It is critical to have a highly experienced UM attorney form Arash Law handling your claim.
In order to prove your UM claim, you will need to demonstrate the following:
The other driver acted negligently and caused your accident and injuries
The other driver had no insurance or inadequate insurance to cover your losses
The value of your uncovered losses
You must prove the negligence of the other driver just like any other type of auto insurance claim.
This means you must prove:
The driver had a duty of care (which is to drive in a reasonably safe manner)
The driver breached that duty in some way, which may include distracted driving, drunk driving, speeding, or violating other traffic laws
The driver's breach of the duty caused the crash and your injuries
You must also provide evidence of the value of your claim. This may include presenting medical bills, pay statements, statements from medical or occupational experts, and more. Proving liability for the accident and the amount of your losses can be more challenging than you think. Our law firm knows how to gather and present the necessary evidence to support your UM or UIM claim.
How Insurance Companies Challenge UM/UIM Claims
Even if you think you have a completely valid claim, you may be shocked when you receive an extremely low settlement offer or an outright denial. Insurance adjusters have many tactics to challenge these claims, including the following:
Denying that you have uninsured or underinsured motorist coverage under your policy
Challenging that the other driver was negligent and responsible for the accident
Challenging whether a hit and run driver actually physically contacted your vehicle or claim you were responsible for the accident
Trying to reduce your recovery by claiming you were partially responsible for the crash
Trying to reduce your settlement by challenging the severity of your injuries, the necessity of your medical treatment, or whether you needed to miss work
Claiming you could have received less costly medical treatment somewhere else
Questioning whether you require future medical care or time off work
Suspecting the pain and suffering you experienced due to your injuries
Questioning whether all of your injuries resulted from the accident in question
When your insurance company puts up a fight and makes a lowball offer or denies your claim, you need a serious advocate who will not back down. At Arash Law, we regularly go up against major insurance companies to negotiate the offers our clients deserve, and we will not hesitate to file a lawsuit against your insurance company if needed.
Contact Our Accomplished California Uninsured Motorist Accident Attorneys Right Away
For help with your UM/UIM claim in California, look no further than the team at Arash Law. We recovered $200 million and more for our clients, and we can help you. Call 888-488-1391 or contact us online for free to learn more about how we can help you if you were involved in a California uninsured motorist accident.
OUR RESULTS
DO THE TALKING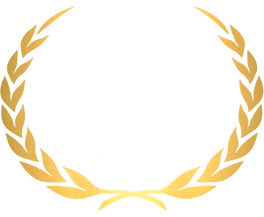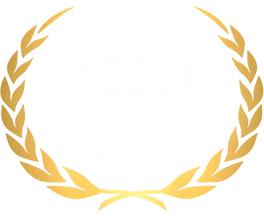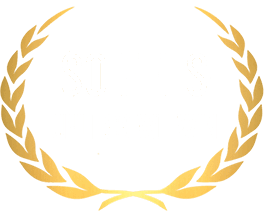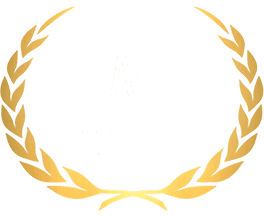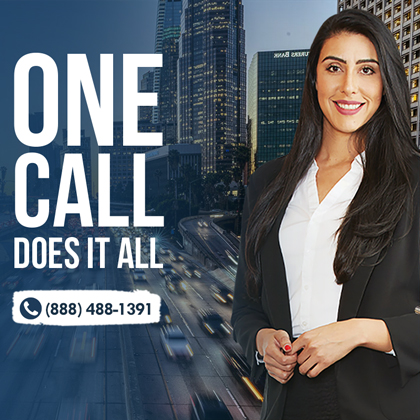 DID YOU KNOW?
TIME IS CRITICAL:
Personal injury laws in California give injury victims just a limited amount of time to negotiate a fair insurance settlement.