Glendale

Wrongful Death Lawyers
with over $500 Million Recovered in Compensation for Injury Clients.
You May Be Entitled to Compensation

You Can Trust our Glendale Wrongful Death Lawyers

To Get You The Money You Deserve
Losing a loved one is a challenging and painful experience. The grief and heartache can be overwhelming, especially when the death could have been avoided. Sadly, countless individuals are killed every year as a result of recklessness and negligence. At Arash Law, our wrongful death lawyers in Glendale are passionate about helping the surviving family members and loved ones of the victims who died due to an accident. Contact us at (888) 488-1391 today for a free consultation on your case. 
We strive to not only help our clients secure the justice they are owed but also to hold the liable parties accountable and ensure that similar incidents don't occur again in the future. If you believe your loved one's death could have been prevented, Arash Khorsandi, Esq. and his esteemed attorneys are here to help. With decades of combined experience, our Glendale wrongful death lawyers can help you navigate the process from start to finish, providing answers to your questions and addressing any concerns you may have. 
When it comes to personal injury cases, having a team of experienced lawyers by your side can make all the difference. If your loved one was killed in a Glendale car accident, you'll need the assistance of Glendale wrongful death lawyers to get rightful compensation for your losses.
Settlement in a Wrongful Death Motor Vehicle Accident – largest Wrongful Death Settlement in Monterey County in 2020 – Top 20 Wrongful Death Settlement in California for 2020;
– 
JUDD ROSS ALLEN
Wrongful death occurs when a person's negligence, not that of the deceased, leads to a fatal incident. This term implies that the death would not have transpired if the responsible party had acted responsibly. Whether it's a truck collision, an animal attack, or a slip-and-fall, the critical factor is whether the death could have been prevented with responsible actions from all parties involved. If the answer is no, then the death is considered wrongful. 
Experiencing a wrongful death is a devastating tragedy that can have enduring emotional and financial consequences for a family. The abrupt loss of a loved one, especially one who contributed income or household services like childcare, can leave a family in grave financial hardship. Consequently, family members have the legal right to file a wrongful death claim to seek compensation. However, similar to personal injury claims, there is a statute of limitations. In California, a wrongful death claim must be filed within two years from the date of death. Otherwise, legal recourse will no longer be an option. 
In addition to the statute of limitations, there are specific limitations on who can initiate a wrongful death claim. The main purpose of a wrongful death claim is to offer financial support to the deceased's family. Individuals who do not meet the legal criteria for family members may be ineligible to receive compensation or file a claim. 
At Arash Law, our Glendale wrongful death lawyers possess extensive knowledge, ensuring that your claim is handled with precision and expertise. Don't let specific limitations deter you from seeking justice for your family. To discuss your case and understand your rights, we offer a free, no-obligation consultation. Call us today at (888)-488-1391 or complete our online form for a free consultation.
What Damages May Be Available in A Wrongful Death Case?
Although no amount of financial compensation can ever fully redress the immense loss you've undergone, pursuing a wrongful death claim becomes a crucial avenue for seeking compensation for both economic and non-economic damages stemming from the passing of your loved one. While initiating such a claim may be a difficult step, it plays a vital role in aiding you and your family on the path to financial recovery.
These recoverable damages include several aspects:
Medical Costs – Encompassing expenses related to treatment administered prior to the deceased's passing.
Funeral/Burial Expenses – Covering the costs incurred during funeral and burial arrangements.
Loss of Financial Support – Applicable if you were dependent on the deceased for financial assistance.
Loss of Expected Financial Support – Accounting for the anticipated financial contributions from the deceased.
Loss of Companionship and/or Relationship – Addressing the emotional toll resulting from the absence of companionship and affection.
Pain, Suffering, and Emotional Distress – Recognizing the emotional anguish experienced due to the loss.
In certain situations, you may also have the opportunity to pursue punitive damages. These additional damages are intended to penalize the responsible party for gross negligence. Seeking these reparations, while challenging, is a vital step towards achieving a measure of financial stability during a difficult time.
At Arash Law, we approach each case with empathy, recognizing the emotional toll of a wrongful death. Whether you seek economic, non-economic, or punitive damages, we are committed to guiding you through every challenge. Our Glendale wrongful death lawyers will provide you with step-by-step assistance, ensuring you understand your rights and options.
800+ Real Client Reviews Verified by Google
How Much Is Your Wrongful Death Case Worth?
In a case where a person has lost their life in an accident caused by a negligent party, their family members, known as heirs, have the legal right to seek compensation for both economic and non-economic losses.
Economic damages, in the context of a wrongful death lawsuit, are intended to compensate heirs for the financial support they could reasonably have expected from their loved one if the tragic incident had not occurred. The assessment of this financial injury depends largely on the circumstances surrounding the passing of the deceased. Factors taken into consideration include the age, income potential, and life expectancy of the deceased, as well as their health status before the incident. Moreover, the income, parental responsibilities, and other needs of family members affected by the death are carefully examined.
Economic damages cover measurable aspects such as:
The financial support the deceased would have provided to the family over their lifetime
The loss of expected gifts or benefits from the deceased
Medical bills and other expenses incurred, including the value of lost benefits like the decedent's pension or health insurance
Funeral and burial expenses
An estimate of what the deceased would have provided in terms of household services
On the other hand, non-economic damages, falling under California's loss of consortium law, involve more intangible losses. "Loss of consortium" is applicable to a surviving spouse or domestic partner and can result in damages for the loss of:
Companionship and support
Protection
Affection
Moral support
Training and guidance
Sexual relations
The experienced Glendale wrongful death lawyers at Arash Law will conduct a thorough investigation to determine the potential compensation in your wrongful death case. We carefully consider all relevant factors in order to obtain the highest possible settlement for you. If we take on your case, you can be confident that we will prioritize your best interests throughout the legal process.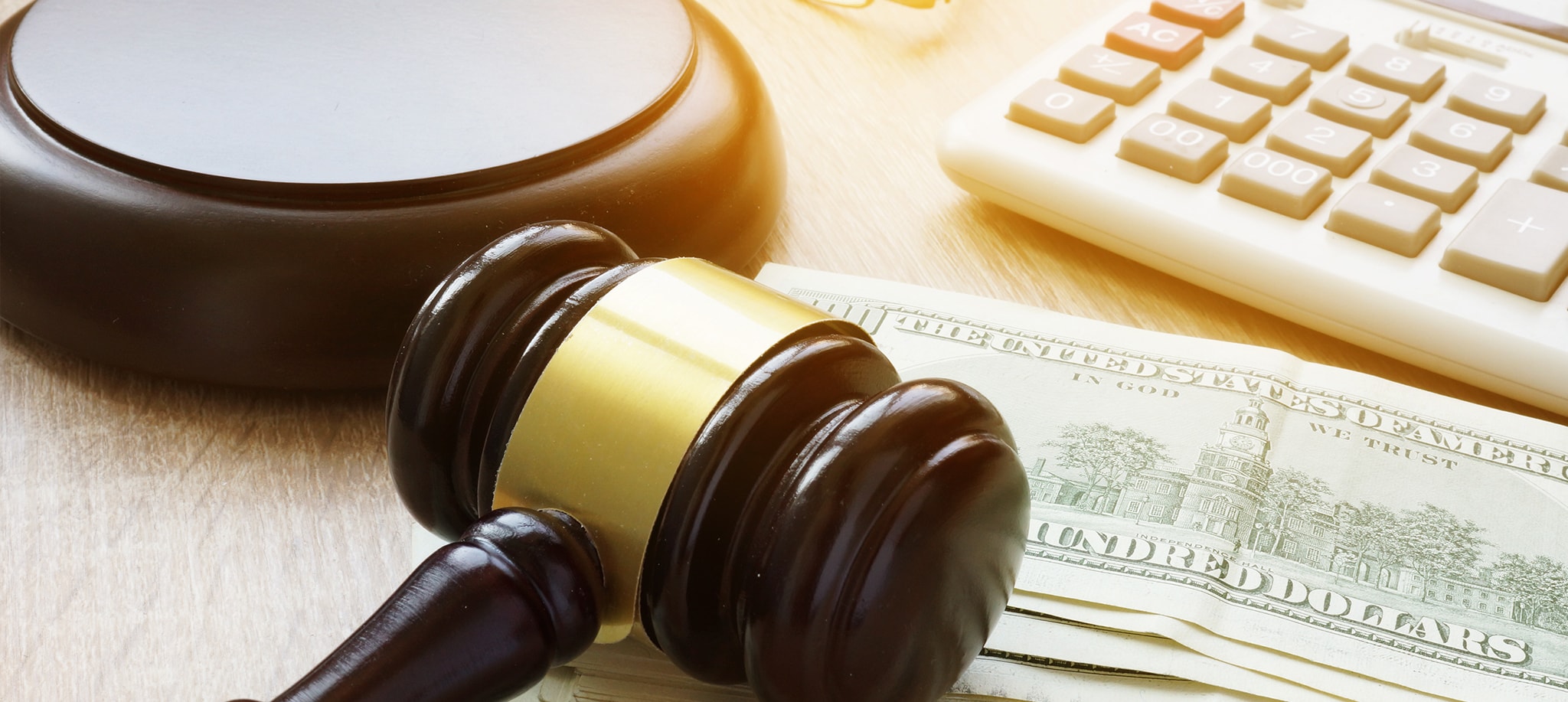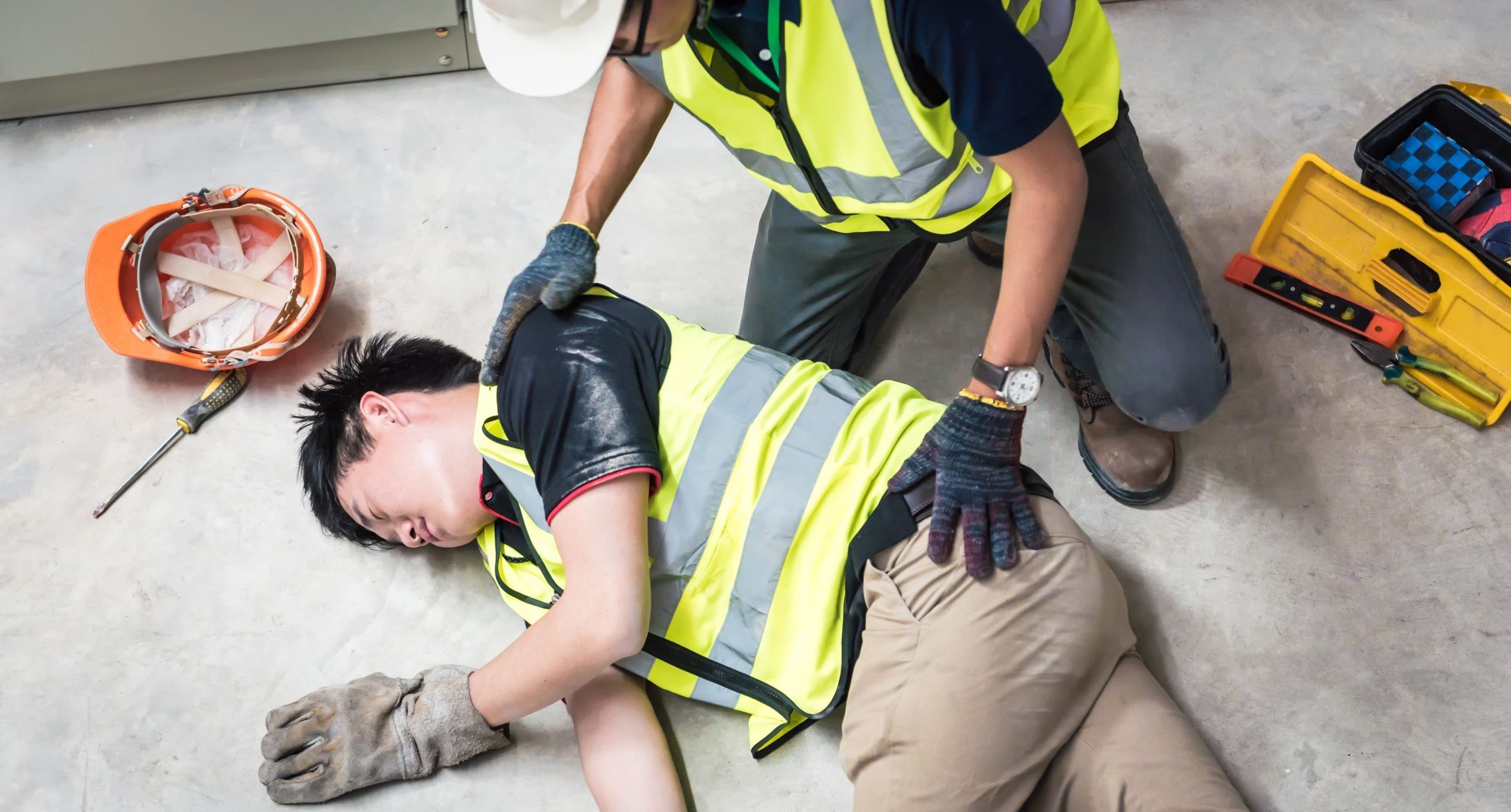 Filing a Wrongful Death Claim and California Workers' Compensation
If you've unfortunately lost a family member due to a workplace injury, the last thing you want to be concerned about is your financial situation. Nevertheless, as detailed earlier, various forms of compensation can be sought if your loved one's demise resulted from someone else's negligence. These funds could be essential for securing a stable future for yourself and anyone else impacted by your loved one's passing.
In the state of California, workers' compensation does not cover certain aspects in the event of a wrongful death. This includes medical expenses related to the loved one's demise, funeral costs, and a loss of income. However, it does not extend to non-economic expenses such as pain and suffering.
The amount you may recover in a wrongful death claim is contingent on several factors, which include:
The earnings of the deceased during his lifetime
The number of surviving dependents the deceased provided for
Whether they are totally or partially dependent
Total dependents refer to family members entirely reliant on the deceased for financial support, such as children or a spouse earning less than $30,000.00 annually. On the other hand, partial dependents receive only a portion of their income from the deceased. They would consequently be eligible for a smaller amount in a wrongful death claim compared to total dependents.
Filing a wrongful death claim through workers' compensation offers the advantage of not having to prove negligence on the part of the deceased's employer. This simplifies the process, requiring less extensive evidence gathering. However, this approach entails forfeiting the right to file a wrongful death claim against the employer in negligence cases, and non-economic damages cannot be recovered.
The only circumstance allowing for both workers' compensation and a wrongful death lawsuit is if the loved one's death resulted from a third party's actions while at work. For instance, if the individual died in a work-related car accident caused by another driver's negligence, a wrongful death claim could be filed against the negligent driver. Simultaneously, a workers' compensation claim could be pursued as the incident occurred during work duties.
In most cases, however, a choice must be made between filing a wrongful death claim or seeking workers' compensation for the loved one's death.
If you have lost a loved one due to another person's negligence or a work-related accident, it is advisable to consult with a knowledgeable wrongful death attorney. The adept Glendale wrongful death lawyers at Arash Law can assess your case and determine the most suitable course of action for you in the aftermath of such a tragedy.
Who Can File a Wrongful Death Claim in California?
A wrongful death claim necessitates filing by a representative acting on behalf of survivors who have incurred damages due to the decedent's death. These representatives are commonly referred to as "real parties in interest," and they are typically the executors of the decedent's estate. The definition of "real party in interest" may vary among states.
In California, as in other states, specific individuals are authorized to initiate a wrongful death claim. Firstly, the claim can be pursued if the death of your loved one resulted directly or indirectly from the negligent or wrongful actions of another person, company, or entity.
Moreover, you are eligible to file a wrongful death claim in California if you fall into one of the following categories:
The deceased's spouse
The deceased's domestic partner
The deceased's child
Someone entitled to inherit the deceased's estate (in the absence of a surviving spouse, domestic partner, or child/children)
Regarding the last point, you may have the option to file a wrongful death claim if the deceased was your child, sibling, or another relation, provided you can demonstrate your entitlement to a portion of the deceased's estate.
Additionally, you can pursue a wrongful death claim if you are the putative spouse, stepchild, or parent of the deceased and were financially dependent on them immediately before their death.
Similar to personal injury claims, filing a wrongful death claim is subject to a time limit. In California, you have a two-year window from the date of your loved one's passing to file a wrongful death claim against the negligent party.
Our skilled Glendale wrongful death lawyers at Arash Law recognize that family dynamics vary, and our legal representation extends to putative spouses, stepchildren, and parents who were financially dependent on the deceased. In our law firm, we keep you informed at every step, providing clarity on your rights, options, and the legal processes involved in pursuing a wrongful death claim.
Truck Accident Settlement
A top rated and large delivery truck company rear ended our client on the freeway. Our client was a middle aged woman who suffered neck and back injuries. The defense tried to blame it on her weight and pre-existing conditions. Eventually, we were able to resolve the matter at mediation, before going to trial.
Truck Accident Settlement
A top rated and large delivery truck company rear ended our client on the freeway. Our client was a middle aged woman who suffered neck and back injuries. The defense tried to blame it on her weight and pre-existing conditions. Eventually, we were able to resolve the matter at mediation, before going to trial.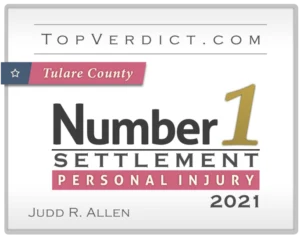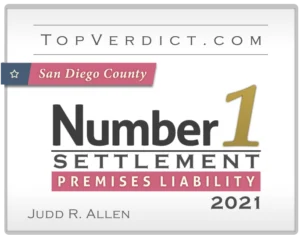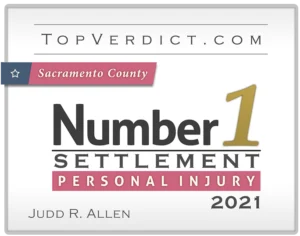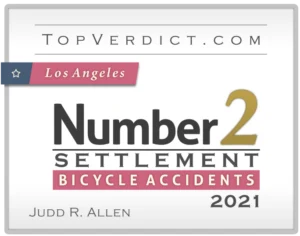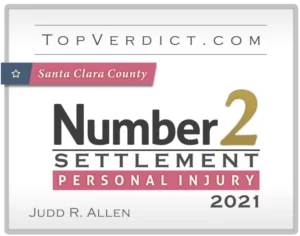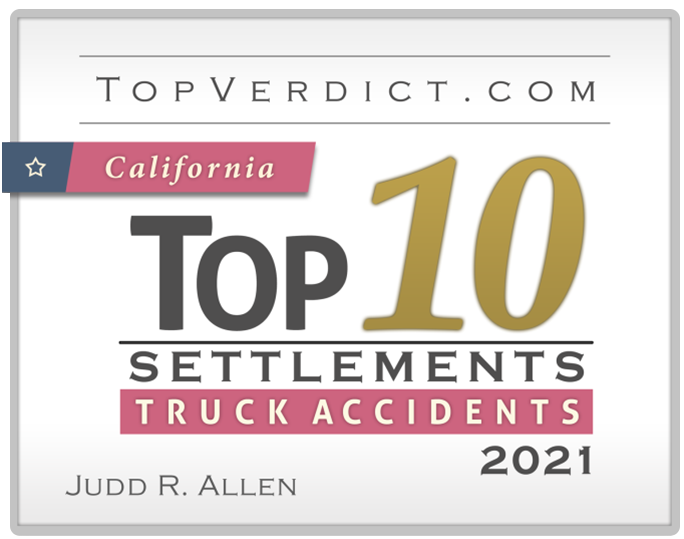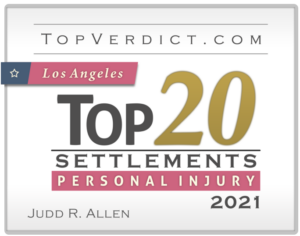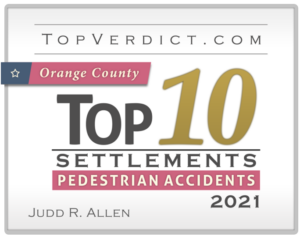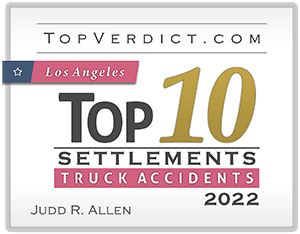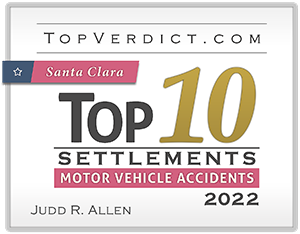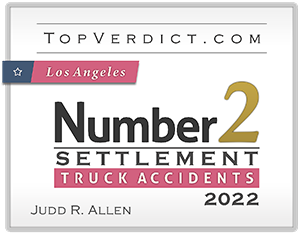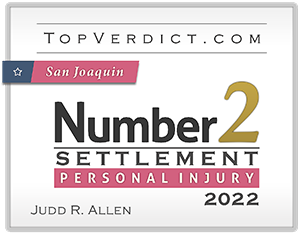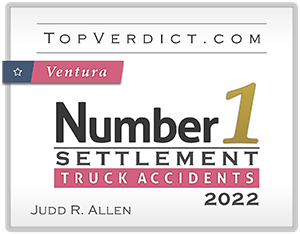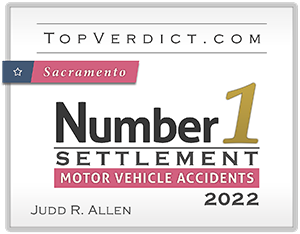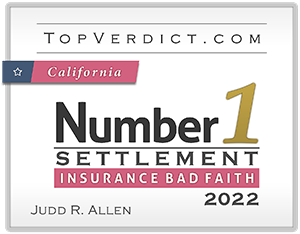 Who Can Be Sued for a Wrongful Death in a Car Accident?
The families of victims have the right to initiate a wrongful death action against various entities, including individuals, companies, government entities, and company employees. For instance, in the context of an auto accident involving a drunk driver and a poorly paved and marked roadway, one can pursue legal action against the following parties:
The driver who is responsible for operating the vehicle that caused the fatal crash
The builder, contractor, or designer is accountable for the construction or maintenance of the road
The manufacturer or distributor of any vehicle parts that may have failed, leading to the fatal outcome
It's important to note that certain individuals or government agencies might have immunity from legal action in cases of wrongful death.
Arash Law, our devoted Glendale wrongful death lawyers, are ready to pursue justice against responsible parties. If you find yourself in the devastating aftermath of a wrongful accident involving hazardous road conditions and a drunk driver, you have the right to seek legal action against those accountable. Our commitment to detail sets us apart in building a strong case on your behalf. Let us help you secure the justice and compensation your loved ones deserve.
How Much Time Do I Have to File a Claim?
In California, the standard timeframe to file a wrongful death claim is generally two years from the date of the deceased individual's passing. However, there's an exception known as the "discovery rule," which may apply if:
You reasonably were unaware of the person's death, or
The cause of death leading to your wrongful death claim becomes evident only after some time following the person's demise.
In such cases, you might have an extended timeframe to file the claim—specifically, two years from the date when the person's death became known (or should have been known) or when the cause of death giving rise to the wrongful death claim was determined. Various exceptions also exist.
For instance:
When suing a public entity in California for wrongful death, a claim typically needs to be filed within six months of the person's death. If the claim is denied, an additional six months is granted to file a lawsuit in court.
In medical malpractice cases, the wrongful death claim must be filed within three years of the date of injury or one year after the injury is reasonably discovered—whichever comes earlier.
Different rules apply to wrongful death cases filed by minors injured due to the death of a loved one or representative. A survival action can be initiated up to two years from the date of the injury or six months after the decedent's death, whichever is later.
Given the varying statutes of limitations in wrongful death and survival actions based on specific circumstances, it's crucial to consult with wrongful death attorneys from Arash Law. Our experienced Glendale lawyers have decades of successful litigation in wrongful death cases and will provide guidance on the precise expiration of your filing period. Missing the deadline could result in forfeiting your right to pursue financial compensation for damages.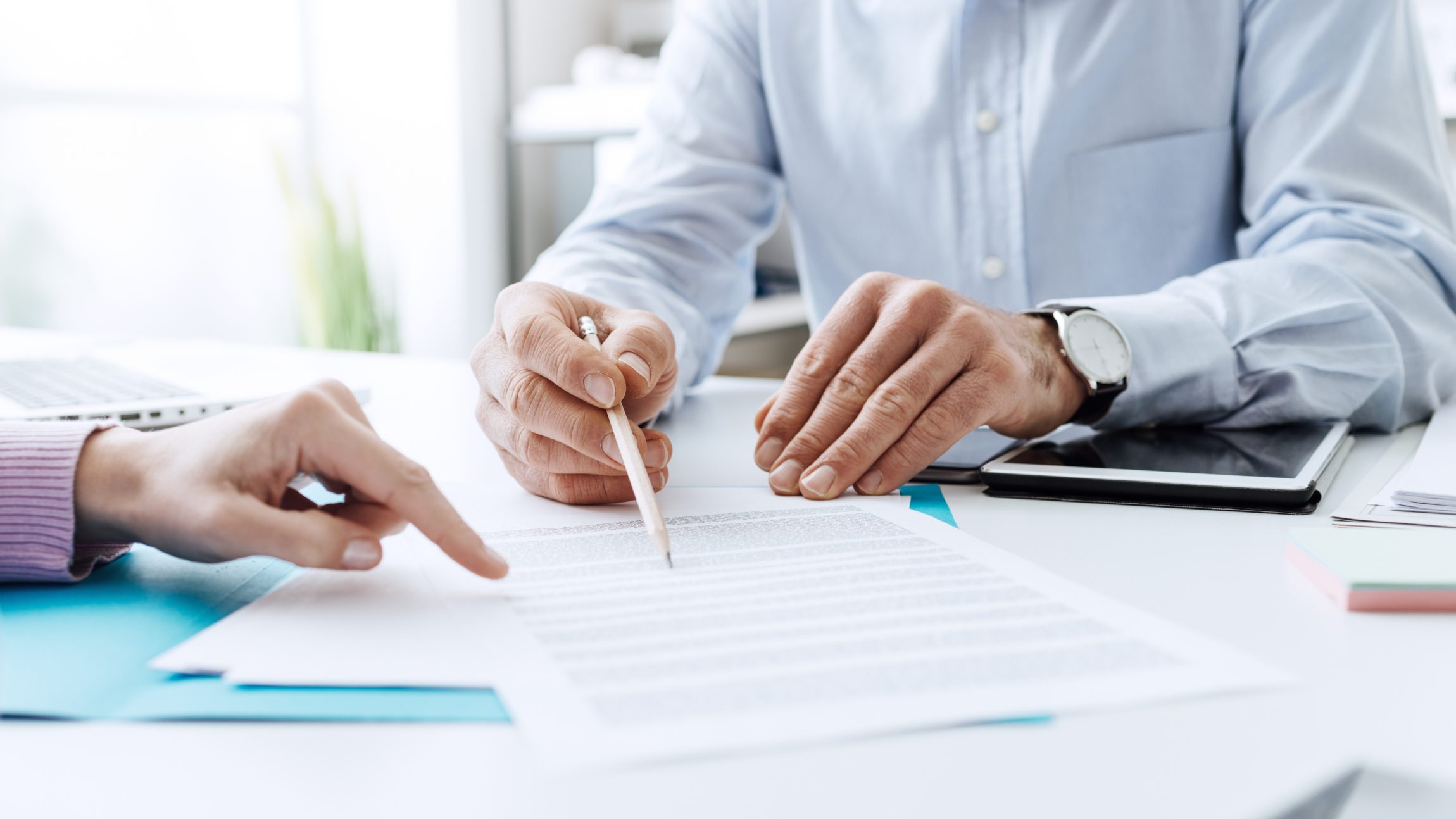 $2,000,969.00 Gil v. Anderson Plumbing: verdict by a Los Angeles County Superior Court jury in Van Nuys awarded to a man who was injured when his vehicle was struck from behind by a large commercial plumbing van. Benny was part of the trial team that obtained this verdict.
– 
BENNY KHORSANDI
Wrongful Death Cases from Car Accidents
Typically, the majority of wrongful death cases arising from car accidents involve a driver who has acted negligently or recklessly. Instances of such behavior include:
Inattentive driving
Texting while driving
Failing to check blind spots before passing
Neglecting to look over the shoulder when backing up
Reckless driving, including activities such as speeding, tailgating, red light violations, drag racing, and driving under the influence of alcohol or drugs
It's important to note that many insurance companies may deny liability coverage for bodily injury or property damage resulting from intentional, willful, or criminal acts or omissions by the responsible party or parties. Therefore, having the guidance of experienced Glendale wrongful death lawyers is fundamental for a successful recovery.
At Arash Law, our Glendale wrongful attorneys are well-versed in addressing reckless driving behaviors, including inattentive driving, texting while driving, failure to check blind spots and other actions that could lead to fatal consequences. We leave no stone unturned in holding reckless drivers accountable. Contact us now to begin your legal journey and seek the compensation you deserve.
Glendale Wrongful Death Attorneys' Ability to Negotiate
While the ability to prove a wrongful death is important, the expertise and diligence of your attorney play a significant role in determining the compensation you receive for your injuries. If your injury claim is handled by a case manager rather than an attorney assigned by the firm, it might result in a settlement for a lesser amount. This is due to adjusters being aware of the firm's approach and how assertive it is in settling injury cases, often exploiting those they perceive as more likely to accept lower settlements.
The ability to negotiate a settlement is a paramount skill for an attorney. Effective negotiators understand the nuances of timing, preparation, and strategy. Under the leadership of Arash Khorsandi, Esq., Arash Law's trusted Glendale wrongful death lawyers prioritize precision, timing, and subsequent results, forming the core of our approach. Our success is not a matter of luck but stems from meticulous preparation and sound strategy. If you seek legal assistance, contact our Glendale wrongful death attorneys from our firm today.
Unlike many large corporate law firms that often redirect you to a case manager, leaving you without direct interaction with lawyers, we take a different approach. In our practice, our Glendale wrongful death lawyers maintain direct communication with our clients. 
At our firm, we prioritize individual cases, providing meticulous attention from the outset through every stage of the claim or lawsuit. Our commitment to diligence and attention to detail consistently leads to higher settlements, ultimately translating to increased compensation for you, our client.
Contact The Top Wrongful Death Lawyers Glendale Has to Offer
There are several compelling reasons to select Arash Law as your legal representation for your wrongful death case. First and foremost, our firm boasts the most skilled, experienced, and highly regarded wrongful death attorneys in California. Our clients consistently express their satisfaction with the level of service we deliver and the outstanding results we achieve on their behalf.
Furthermore, our fee structure is designed to align with your success. We only charge a fee if we win your case and secure financial damages for you. If your case doesn't result in success, you won't incur any charges for our services. This ensures that you won't face upfront expenses when choosing Arash Law. With our no-fee guarantee, your financial circumstances should never be a barrier to filing a wrongful death claim and obtaining the compensation you are entitled to. Having secured over $500 million for our clients with a remarkable success rate, we are confident in our ability to deliver results.
Our legal prowess extends across various personal injury law areas, with a particular focus on wrongful death cases in California. We proudly serve numerous locations throughout the state, including major places neighboring Glendale, such as Eagle Rock, North Arroyo, La Crescenta, Burbank, Atwater Village, Glassell Park, Elysian Heights, Franklin Hills, Highland Park, Silver Lake, Normandie Heights, and Lincoln Heights.
Our Glendale wrongful death lawyers are at your service seven days a week, providing confidential consultations that afford you the respect and attention you deserve. Throughout the consultation, you'll have the opportunity to ask questions, and we'll provide insights into your legal rights, options, and the applicable statutory time limits for your case.
Reach out to us today by calling (888) 488-1391 or completing our online form for a free consultation.