Our Oakland Injury Law Firm

DOESN'T JUST WIN,


WE WIN BIG!
You May Be Entitled to Compensation

Our Oakland Accident Lawyers

Provide Skilled Representation For Families in Need.
Oakland is the largest city and county seat of Alameda County. It is located on the other side of San Francisco Bay from the city of San Francisco. The town is on a coastal plain surrounded by hills to the east. Oakland experiences pleasant, sunny summers and chilly, rainy winters. Summer morning fog clears by noon, like its western neighbor.
San Francisco anchors the bay area to the southeast, and San Jose's easternmost point is Oakland. Berkeley, San Leandro, and Alameda surround Piedmont, and Oakland encloses it. 78-mile-square city (202 square km). Oakland is California's eighth-most populated city, the third-most populous in the San Francisco Bay Area, and the city with the largest population in the U.S.
The San Francisco Bay Area's business core had 433,031 residents in 2019. Oakland's port is the busiest in the San Francisco Bay Area and eighth in the U.S. Whether you are a tourist or a local, there are plenty of attractions in the city to keep you entertained. Unfortunately, things don't always go as planned, and, sometimes, an accident can turn a great day of sightseeing or a morning commute into a disaster.
Accidents can happen in any area of Oakland, and afterward, medical bills can quickly add up. When you are hurt and need help, choose an advocate from our acclaimed Oakland injury law firm to get the compensation you deserve. We have decades of combined legal experience, and we put that to work for you. Contact us today at (888) 488-1391 to discuss your circumstances.
Paz v. Airfax Logistics (settled on 5/26/2020) – settlement in a case involving a client who was involved in a trucking accident and sustained a traumatic brain injury and other trauma.
– 
Tina Eshghieh
IF YES, You may be able to recover financial compensation. TELL US MORE: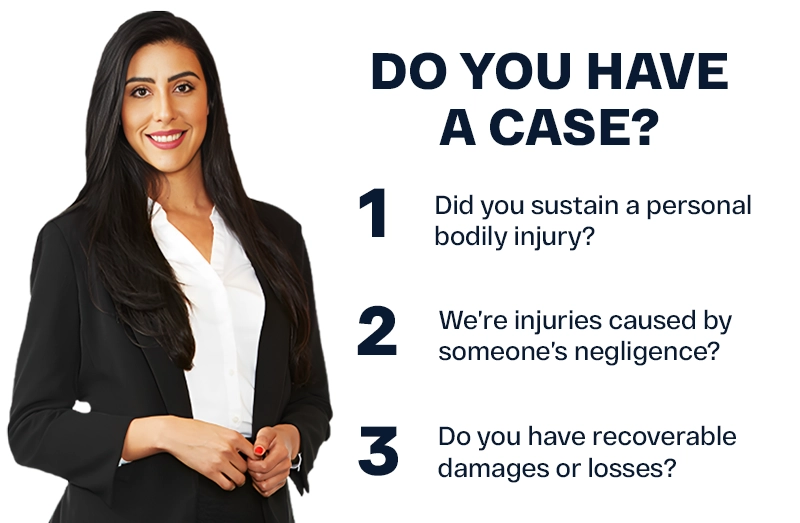 IF YES

, You may be able to recover financial compensation.

TELL US MORE:
In Oakland, there are a lot of congested roadways, which contribute to many car accidents every year. The following accident statistics are some of the most significant in Oakland and California:
California had 3,600 auto deaths
Drunk driving killed 1,000 people
Alameda County, California, had nearly 9,800 fatal car accidents.
Alcohol caused 850 deaths and injuries.
Oakland had 600 speeding-related accidents.
Four hundred hit-and-run accidents occurred.
Evening accidents with 370 casualties.
Oakland had 240 alcohol-related traffic accidents
Oakland had 3,000 traffic-related injuries, including motorcycle, bicycle, and pedestrian accidents.
Distracted driving causes 11,000 crashes and 124 deaths.
Traffic accident statistics for Oakland may be worrisome. Driver safety is key to reducing California's traffic accidents. If the driver is focused and responds responsibly, it can prevent many of these behaviors. 
Reckless, careless, and distracted drivers cause accidents every year. Arash Law and the team led by Arash Khorsandi know how difficult it is for survivors to rebuild their lives after serious injuries, job loss, and mounting medical expenses.
Cases Involving Personal Injuries Our Law Firm Handles
1
Hit-and-Run Car Accidents
In a hit-and-run accident, you cannot speak to the individual who was at fault for your injuries. Without exchanging insurance or contact information with you, the other driver drives away from the crash scene. Our reliable Oakland auto accident lawyers have experience gathering evidence in hit-and-run cases.
2
Rear-End Traffic Accidents
Rear-end incidents give drivers little time to prepare. These collisions can affect several automobiles. Rear-end collisions can cause physical and property damage. Even though these crashes are common, survivors are rare. When severe, rear-end collisions can be fatal.
Vans, SUVs, and trucks may flip in crashes. Serious injuries or fatalities can result from rollovers. There is no requirement for rollover prevention devices in federal legislation. Californians demand statewide safety laws. Our talented legal team advises checking your car's safety mechanisms to verify if they've been updated and still prevent rollovers.
Frontal crashes are more likely to cause fatalities or serious injuries in California. Frontal impacts account for more than 10% of fatal incidents, albeit less common. Frontal crashes can damage drivers and passengers. Amputations, head injuries, fractured bones, and spinal cord injuries are common in frontal collisions. Drivers and passengers may have PTSD after a frontal crash.
No barrier protects motorcyclists in crashes. Drunk or distracted drivers can hit motorcyclists. Rain, fog, and snow increase motorcycle riders' risks. If you're recovering from a motorcycle accident, contact Arash Law's injury attorneys headed by Arash Khorsandi, Esq. to help you understand your legal rights.
6
Commercial Vehicle Accidents
Commercial truck drivers are usually overworked, exhausted, and harried when performing their duties. When a commercial vehicle collides with a driver or a passenger, severe brain and spinal cord injuries are prevalent. Our injury lawyers have decades of experience defending victims of truck accidents. We can negotiate with insurance carriers on your behalf.
7
Uber and Lyft Accidents
People cherish Uber and Lyft's comfort and security. Rideshare drivers frequently cause accidents. In the event of an accident, the rideshare driver must alert the company, insurance providers, and authorities. These companies limit liability. Our Oakland uber and lyft accident attorneys can explain how ridesharing insurance covers medical costs and lost pay.
The Most Common Injuries Sustained in Automobile Crashes
Consult an Oakland accident injury law firm if you need medical attention since even minor injuries can affect a family's finances. The following are common automobile accident injuries: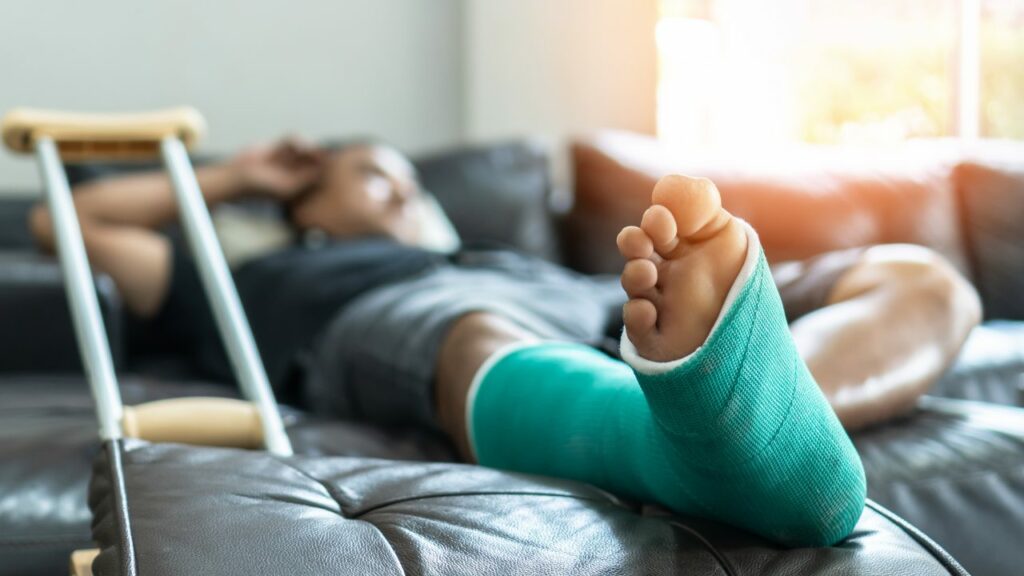 Broken bones need medical treatment, such as utilizing medical equipment, going to the hospital, riding in an ambulance, and undergoing imaging testing. Broken bones frequently need rehabilitation and physical therapy, which can increase costs.
If the bones of accident victims do not heal, they may require surgery. While your fractured bone heals, you may miss important work. A loss of income may affect your ability to make purchases and pay bills.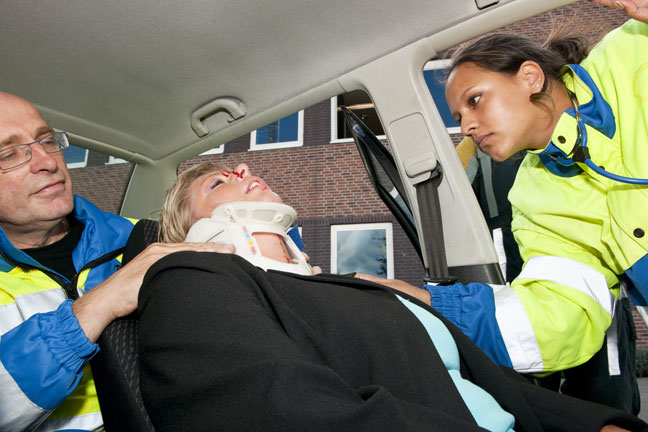 Human equilibrium requires the brain, spinal cord, and CNS. Any of these systems can malfunction and leave a person incapacitated. The spinal cord influences organ function, movement, and touch; thus, accident victims with spinal cord injuries can't function independently.
Also, spinal cord injuries can result in momentary paralysis or loss of motion, potentially changing a person's life permanently. Accident victims may live shorter lifetimes to save their health. The care and treatment for spinal cord injuries can be very expensive.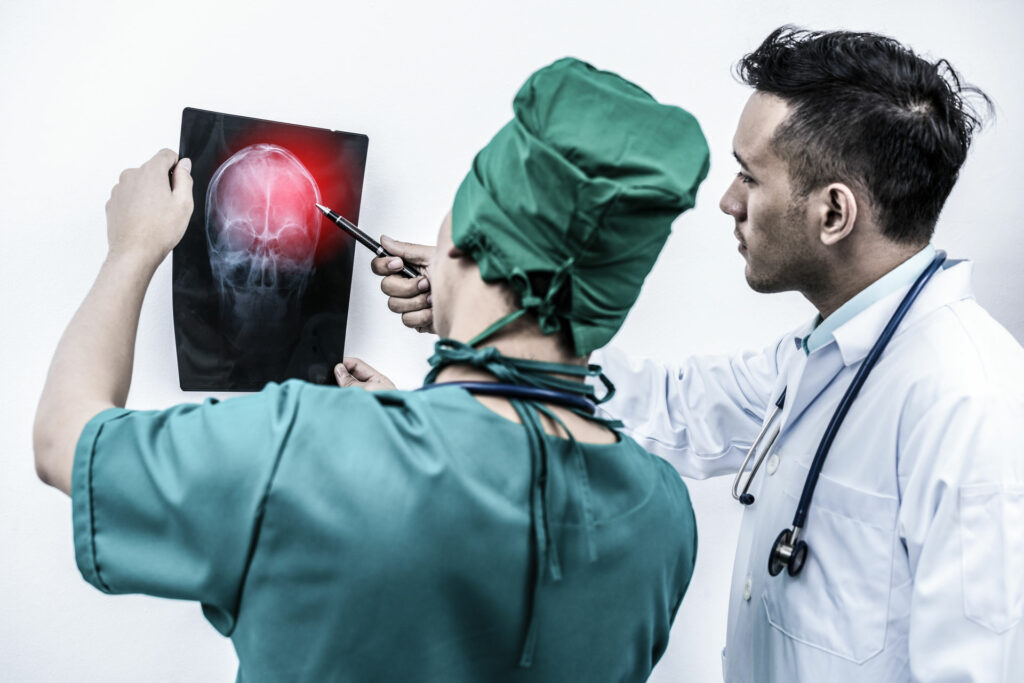 Any major head injury might cause TBI. Many auto accident victims suffer brain injuries from steering wheel contact. Skull fractures and head wounds can disfigure a person beyond recognition, while skull fragments can injure the brain, and brain injuries can pose issues.
Concussions and other TBIs can be fatal, while some may have memory loss, cognitive impairments, and emotional instability common after a brain injury. Traumatic brain injury recovery may take time; thus, accident victims may need physical therapy, rest, and time off to reestablish normal brain function.
Back Injuries and Neck Injuries
Moving and carrying out daily tasks might be difficult when you have back discomfort since, even in small movements, accident victims could feel pain. Someone who suffers from back discomfort may be unable to work for months or even years. After a car collision, severe back and neck injuries may be delayed since some accident victims' symptoms intensify over time, demanding medical attention. Doctors can also diagnose a neck or back condition based on diagnostic tests.
The Statute of Limitations in California
A severe injury from a car accident may change your way of life and restrict your activities. Victims of auto accidents are entitled to financial compensation. The victim must file a personal injury claim as soon as is practical.
After an automobile accident, you have two years to file a claim. There may be exceptions to common restrictions. Your injuries might not be immediately apparent after the collision. When you discover damage, the two-year window begins.
Hiring an Oakland accident lawyer stops the statute of limitations. Don't miscalculate the statute of limitations and jeopardize your legal claims. You defend your legal rights by hiring our Oakland accident lawyers. Our vehicle accident lawyers in Oakland can fulfill all deadlines and minimize late submission complications.
Important Traffic Accident Laws in California
Oakland drivers should know their California rights. Knowing how insurance companies work and how to file a claim might help with future planning. California's municipal, state, and federal laws control personal injury lawsuits. Personal injury laws include:
Available damage – To seek monetary and non-monetary damages such as pain and suffering, emotional distress, lost wages, property damage, and medical costs, file a personal injury claim against the at-fault party.
Comparative negligence – California uses comparative negligence. In personal injury cases, there may be a common fault. Even if they contributed to the accident, plaintiffs might still seek compensation. Based on the plaintiff's involvement, the court will reduce their compensation.
Automobile insurance and at-fault drivers – Auto insurance in California is fault-based. Accident-causing drivers are responsible. An injured party will file a claim against the insurer before seeking compensation on their own.
Accident victims do not need to demonstrate even the most minimal damages to bring a lawsuit against a negligent driver. Small claims courts hear cases with a value of under $10,000, while injury claims may be more than what insurance will pay. Call the team at Arash Law led by Arash Khorsandi today for a free auto accident consultation.
Insurance Companies and Personal Injury Claims
Insurance firms don't pay claims for the exact amounts. Adjusters will make every effort to settle your claim for less than the policy limit. Insurance companies utilize these tactics to boost profits:
Coerce or force your signature on medical release forms so the insurance company can disprove your claims.
Use prior settlements, insurance claims, and auto accidents to deny or postpone your claim.
Request an oral or written statement without warning.
Stop the course of your litigation to delay settlement payouts.
Arguing you don't get compensation since you weren't injured
Misinterpreting data and analytical reports to produce low settlement offers.
Misinterpreting medical data and invoices to impede injury compensation.
Avoid These Common Mistakes After an Accident in Oakland
No matter how terrible the accident is, every victim should receive medical treatment. Injured people must follow processes to defend their legal rights. Accident victims sometimes make connected blunders. These mistakes may affect your future legal support and financial reimbursement, so avoid these five errors:
Delay the Filing of Your Injury Claims
Try to Represent Yourself
Agree to a Fast Settlement Agreement
Delay Medical Care
Admitting responsibility for the accident
Our Oakland Injury Firm can Help You. Schedule a Free Consultation Now!
Future medical expenditures, lost wages, and hospice care are financial difficulties. You must say you need financial help. You can recover from your injuries using one of various theories and forms of damage. Our Oakland accident attorneys at our award-winning law firm knows how to maximize your case's potential and get you a cash settlement as soon as possible.
As we pursue legal remedies, we contact insurance providers and their representatives. While you are recovering, our prized Oakland injury attorneys could handle your injury claim. You won't be held accountable for meeting deadlines or providing court documents or discovery materials. A lawyer will take care of these chores while you're recovering.
We will work with the insurance to speed up your recovery; thus, our lawyer is confident to tell you that your matter is in good hands. Our Oakland accident lawyers will always help the injured. California has formally recognized our injury firm. Over the years, we have amassed around $500 million for injured Californians.
We serve California from our headquarters in Oakland, with additional offices in Alameda County such as Bakersfield, Berkeley, Contra Costa, Fresno, Irvine, Kern County, Long Beach, Los Angeles, Marin County, Merced, Modesto, Monterey, Newport Beach, Orange County, Pasadena, Placer, Riverside, Sacramento, San Bernardino, San Diego, San Francisco, San Joaquin, San Jose, San Luis Obispo, San Mateo, Santa Barbara, Santa Clara, Santa Cruz, Sherman Oaks, Solano, Sonoma, Stanislaus, Stockton, Tulare, and Ventura, and West Hollywood.
Our team is prepared for a fight. By taking depositions and subpoenaing documents, we can increase the value of a case. If you or a family member needs legal representation, contact our prized legal team in Oakland immediately at (888) 488-1391 to establish your eligibility for compensation for your injuries.
Get The Latest News from

The Best California Accident Law Firm Today