Oakland

DUI Accident Victim Lawyers
with over $500 Million Recovered in Compensation for Injury Clients.
You May Be Entitled to Compensation

our Oakland DUI Accident Victim Lawyers are here to

Make It Right, When You've Been Wronged
Injured in a DUI accident? Don't let your legal rights be taken away from you. Hire a DUI accident victim attorney in Oakland by your side. Our team at Arash Law managed and operated by Arash Khorsandi, Esq., will provide a free consultation to help you decide what steps to take following an accident. If you are unable to visit us, we offer alternative options. Call (888) 488-1391 today to schedule a consultation.
Located in Alameda County, the city of Oakland is one of the most popular urban centers in California. Many fantastic restaurants and clubs make Oakland an exciting place to live. Numerous music festivals, Jack London Square, and Oakland Zoo are some of the most popular attractions in the city. However, Oakland can get congested in the mornings and afternoons due to commuters and travelers. 
Oakland has a high number of driving under the influence arrests compared with other cities in California. Law enforcement agencies alongside Oakland DUI accident victim lawyers work hard to reduce the number of DUI arrests in Oakland and the surrounding areas. 
Oakland remains in the numeric middle for automobile accidents caused by intoxicated drivers. But hundreds of fatalities occur each year in the city of Oakland due to drivers who drive while under the influence of alcohol. Drunk drivers are negligent, and they will be liable for the injuries they cause due to an automobile accident. 
Intoxicated driving is an avoidable activity, and there is no excuse for drivers to engage in this dangerous behavior. Approximately 23,000 individuals suffered injuries in 2011 due to automobile accidents involving intoxicated drivers. 1,000 people died in 2011 due to intoxicated drivers. Thirty percent of all deadly automobile accidents occur due to individuals who drive while intoxicated. 
Those who are arrested for driving under the influence of alcohol may be prosecuted. If convicted, the defendant may have to serve a prison sentence, pay fines, lose their driver's license, and perform a specific amount of community service. Some offenders may be ordered to enter rehabilitation centers and pursue treatment for substance use disorders. 
If a person suffers injuries or death due to a DUI accident, the offender may face even more serious consequences. Property damage also complicates the case against the offender. An individual may face a civil lawsuit due to their irresponsible actions. These cases can become complex in a short amount of time. It is important to learn about the benefits of legal representation. 
California Vehicle Code section 23153 codifies the crime of drinking under the influence–causing injury. This statute describes the crime as driving under the influence of alcohol and causing personal injuries to another motorist, pedestrian, or commuter. The statute is also concerned with property damage caused by the accident. 
Lawyers representing the state can charge the offender with a felony or a misdemeanor. Those who are charged with a felony will deal with more serious consequences. DUI accident victim lawyers in Oakland have the knowledge and experience to take on these types of cases. 
The CDC reports that over a million individuals face arrest each year for driving while intoxicated. So many people are intoxicated while driving that you never know when you may be at risk of being struck by a drunk driver. 
Those who suffered an injury by drunk drivers may have their lives altered forever. Financial insecurity, lost earnings, and lost earning capacity can all cause a person to experience stress, anxiety, and depression. It can be difficult to know where to turn after suffering injuries during an accident with a drunk driver. However, the more proactive steps you take to improve your life, the more positive growth you will experience. Although you may sometimes feel hopeless and depressed, it is important to consider the options that are available to you so you can become more optimistic. 
Do not accept low settlement offers from the insurance company. You do not want to take the first settlement offer you receive. Consulting with experienced DUI accident victim lawyers will enable you to make more informed decisions about your legal rights. 
A farm worker, suffered multiple broken bones and other orthopedic injuries resulting from an auto accident where the defendant driver attempted to make a left turn in front of our client in heavy fog.
– 
ARASH KHORSANDI
Negligence and Drunk Driving
It is negligent for any driver to operate a vehicle while intoxicated. An individual who drives an automobile while intoxicated is negligent. Claims asserted against intoxicated drivers include state law violations, reckless driving, and negligence. The claims asserted by the injured victim are integral to any civil lawsuit. 
The Numbers: Facts Related to Drunk Drivers
Numerous campaigns have attempted to inform people around California about the dangers of driving under the influence of alcohol. Although more people are becoming aware of the dangers of drunk driving, this problem is still prevalent in California. 
Approximately ten thousand accidents involving intoxicated drivers occurred in 2017. Of these ten thousand accidents, approximately 350 individuals died due to their injuries. Hundreds of individuals have died due to the actions of intoxicated drivers. Sometimes the passengers inside the automobile with the drunk driver lose their lives in these automobile accidents.
People also suffer serious bodily injuries due to accidents involving intoxicated drivers. Spinal cord injuries, traumatic brain injuries, and bone fractures are some of the most common injuries suffered by those who are struck by drunk drivers. Many accident victims experience post-traumatic stress disorder in the months and years after suffering injuries during an automobile accident. 
Drunk driving continues to be a problem in Oakland and other cities in California. Both urban and rural parts of the state are affected by people who drive while intoxicated. Being aware of the dangers of drunk driving can make drivers more likely to use a rideshare company rather than choose to drive after drinking. The total amount of bodily injuries dropped in 2014. However, the total number of injuries has increased every year, with the exception of 2018. 
Alcohol Impairment: How Does it Affect Drivers?
Driving while intoxicated is one of the most dangerous things a person can do. Many individuals who choose to drive while intoxicated do not understand how alcohol affects their perception, cognition, and judgment. The following are some of the ways alcohol affects the human body: 
Hearing and seeing – Alcohol intoxication interferes with the proper functioning of peripheral vision and visual acuity. Depth perception and hearing are also impaired by the use of alcohol.
Focusing on multitasking – Many drivers who ingest alcohol cannot focus on every aspect of driving, which can lead to accidents.
Making rational decisions – Alcohol impairs rational decision-making. Individuals who have only a few drinks may be less cautious and less reasonable.
Motor skill coordination – Those who are affected by alcohol often become less coordinated and exhibit slower reaction times. These problems can cause drivers to respond too slowly to traffic signals.

Emperatriz Ayala
My husband had an accident 2 years ago, a 85 years old man hit him, the Arash law group works very well on my husband case that took 9 month and he won the case and my husband was happy with the results. A year later I got into an accident as well and I'm still waiting in my case is almost resolving and it's 9 months already. This people knows the law and they do their job right to help you out in getting the most for you to fight on your behalf. I strongly recommend the Arash Law firm they do things right in a efficient and professional manner.

Chris Zavala
Had a great experience with all the people at Arash law. Long story short was in a bad car accident. It was overwhelming and the whole process was a lot, but they kept me in the loop. They answered all my questions and gave me great advice. Couldn't be any happier. Would definitely recommend anyone looking for a personal injury lawyer. They'll guide you through the whole process!

Jill Smith
Having Arash Law handle my auto accident was the best decision I could have made. Everyone I interacted with was kind, professional and detail oriented. I am extremely happy with the outcome and would recommend them highly.

Joseph R. Porter
From start to finish, Arash Law firm is there every step of the way with close, constant, personal contact and attention. I never knew a Law firm could actually care so much for me as a person and what I was personally going through as well as the settlement I was going to recieve once my case was finally completed. Thank you to everyone at Arash Law for your ongoing support and communication. You are the ONLY firm I will ever recommend to someone who is need of a great attorny.

Monica Parra
I had an excellent experience with Arash Law. I will definitely recommend to my family and friends. I interviewed a few firms before deciding to work with Arash Law. What made my experience excellent was (i.e. head attorney being accessible to talk to and he answered all my questions and concerns, sensitive and thorough personel who completed in home intake & follow up process, being connected immediately to quality Physicians who addressed my injuries and recovery process, clear contract-read throughly to ensure its something you can commit to). Being in a car accident is a traumatic experience and I had a sense of peace knowing Arash Firm was walking with me throughout the whole process. Thank you Arash Firm for all your hard work and help. I am so grateful and appreciative for you all! 🙏 With Gratitude, Monica Parra
Filing a Traffic Collision Report Related to a DUI Accident
California law mandates that drivers must report accidents involving over $1,000 of property damage. Also, drivers must report accidents that cause serious bodily injury or death. Automobile insurance companies often require a report filing within 24 hours of an automobile accident. Law enforcement officers will typically produce a traffic collision report after responding to an automobile accident. 
Property Damage, Payments, and Automobile Accidents
California law determines which party has the burden of paying for property damage caused by an automobile accident. The kind of automobile liability insurance is relevant to this analysis, as is the determination of which party is responsible for the accident. Oakland DUI accident victim lawyers can help you understand these issues in more detail.
Enforcing Your Legal Rights
A person who is struck by an intoxicated driver should know that the driver will be charged with a criminal offense. But it is also possible for the injured party to file a civil lawsuit against the intoxicated driver. The civil lawsuit does not attempt to find the responsible party guilty of some crime. 
Rather, a civil lawsuit is about the injured party seeking financial compensation for their injuries and the expenses that arose due to a DUI accident. Accident victims should not face the burden of paying their medical bills and other expenses when another party is responsible for their injuries. 
Injured parties can claim different types of damages in civil lawsuits. Economic damages are quantifiable, and these are based on items that have a numerical value, such as lost income, lost future earnings, and medical bills. Non-economic damages include things such as pain and suffering, psychological distress, and loss of companionship, society, and comfort.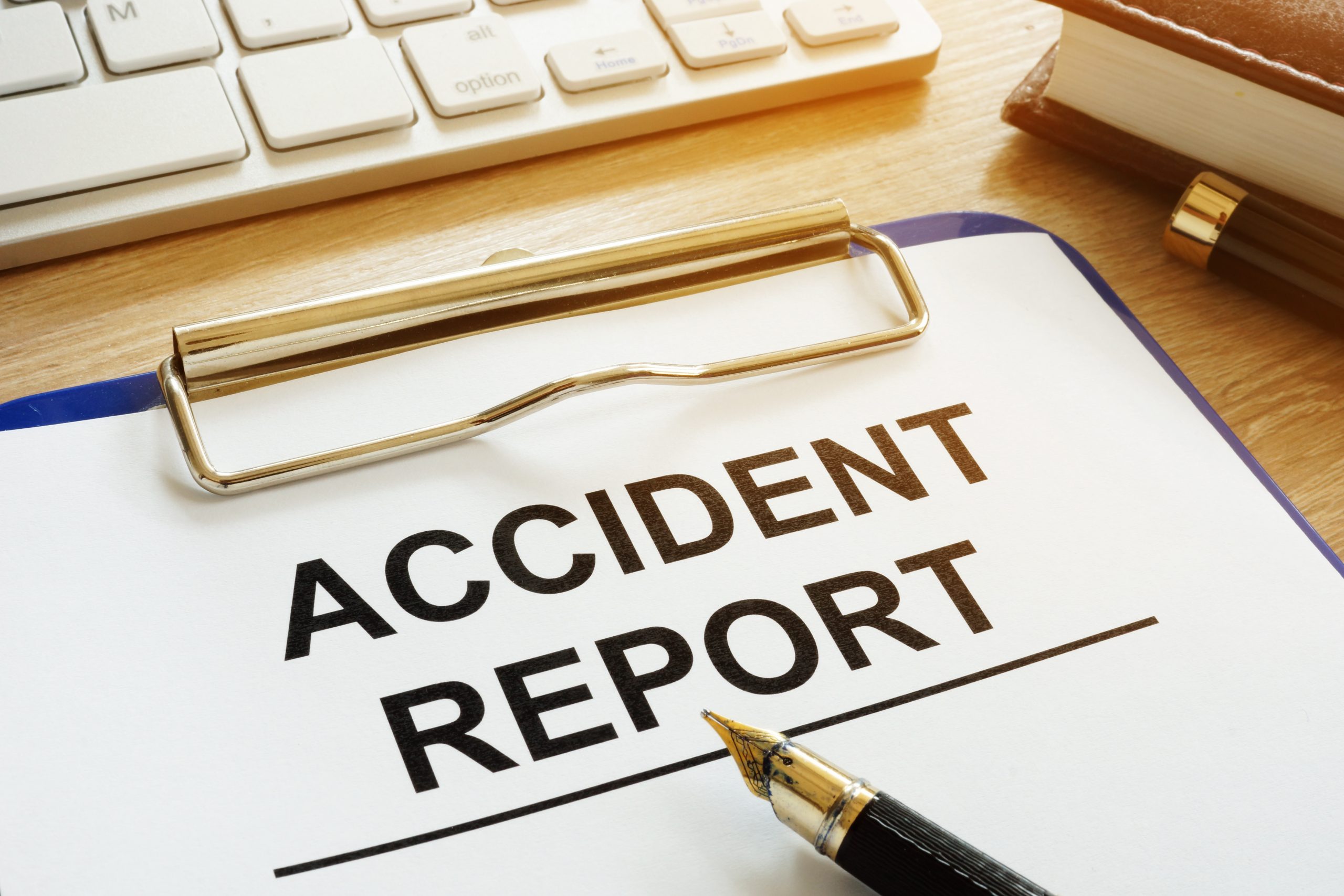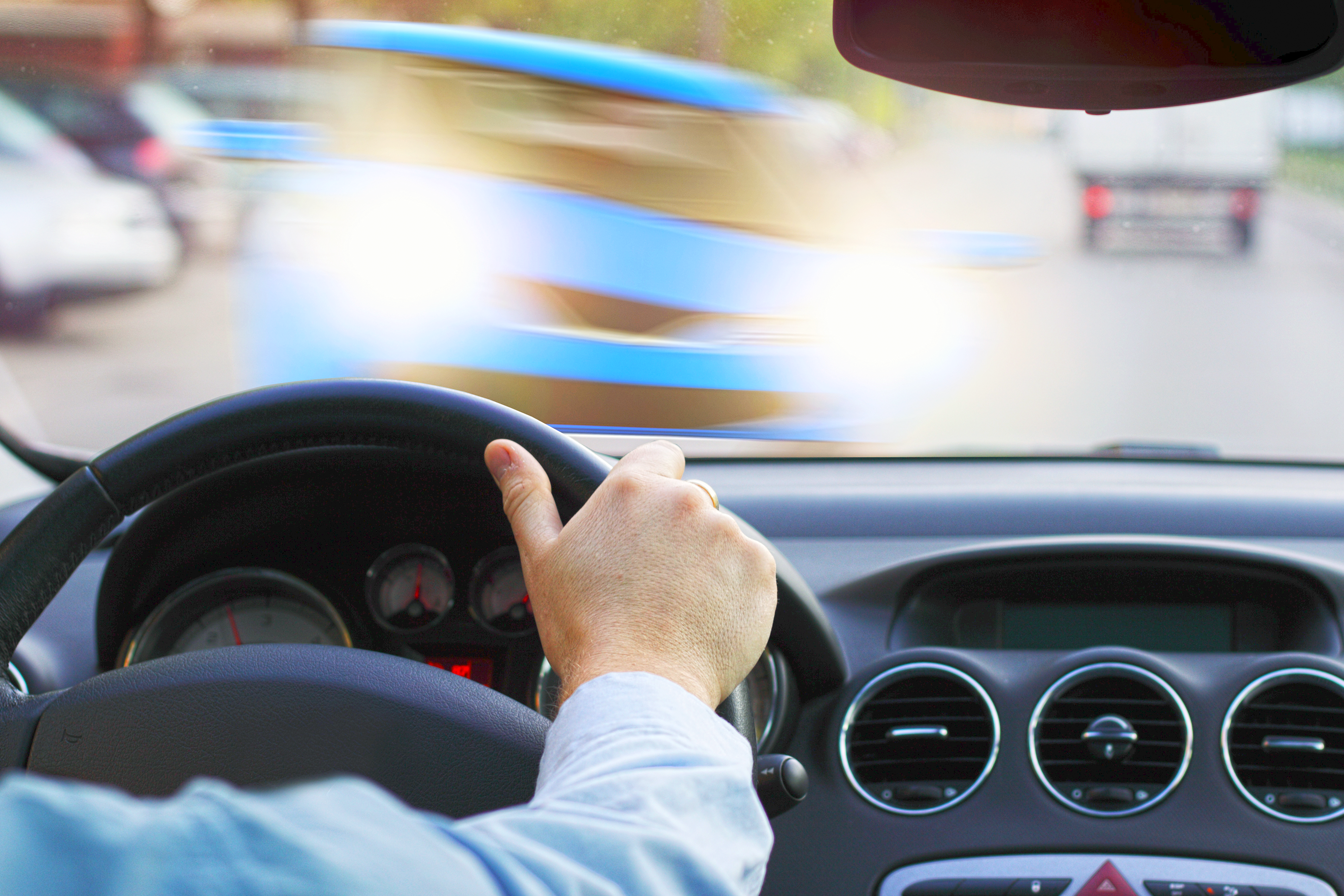 Proving Liability in DUI Accident Cases
It is relatively simple to make liability determinations in DUI accident cases. If the driver who caused you to suffer personal injuries was drunk, then that driver is liable. But if you partially contributed to the accident, then your total damages amount will be reduced by the percentage of your own fault. 
The party who caused the accident is liable. Law enforcement agents and attorneys will attempt to establish which party was responsible for causing the DUI accident. After doing so, DUI victim lawyers will file a civil lawsuit against the party who was liable for your injuries. 
How Civil Lawsuits and Criminal Cases Differ from Each Other
Criminal prosecutions are brought by the state through a city attorney or prosecutor against the intoxicated driver. The prosecutor represents the people of California. The state must prove that a criminal defendant is guilty beyond a reasonable doubt. Also, judges in criminal cases can order restitution payments, fines, and costs for property damage. 
Civil lawsuits are different from criminal cases. A lawyer representing the injured party files a complaint against the drunk driver. In the civil lawsuit, the injured party demands financial compensation for the economic and non-economic damages suffered by the injured party. Civil lawsuits do not result in any criminal conviction. 
Dram shop laws are in effect in many states throughout the country. Essentially, these laws make establishments such as restaurants and bars liable for selling alcoholic beverages to a person who causes an automobile accident. 
Sometimes hosts of parties are held liable for injuries suffered by accident victims. Most of these cases involve drivers who were not twenty-one years of age at the time of the offense. Most individuals who caused automobile DUI accidents were drinking at several places before the incident. Establishing which merchant served the intoxicated person alcohol can help the injured party win this kind of civil lawsuit. 
DUI accident lawyers may hire investigators and other professionals to determine which businesses served alcohol to the intoxicated person who caused the accident. Gathering this evidence is necessary to build a strong case strategy. 
Dram shop laws make it necessary that the club or bar be notified in writing about the legal claims asserted against them. Not providing this notice to these parties can make it difficult to bring legal claims against them. It is important to reach out to a really good Oakland DUI accident lawyer so you can determine the nature and extent of your legal rights. 
DUI Accidents: Long-Term Consequences
Accidents involving a party who is arrested for driving under the influence of alcohol can change the victims' lives forever. Accident victims in these cases often suffer serious bodily injury or death. Sometimes accident victims experience spinal cord injuries and traumatic brain injuries. Physical and psychological recovery may require that the accident victim alter their daily activities indefinitely. Dealing with these consequences can be overwhelming and emotionally painful. 
Traumatic brain injuries can lead to permanent or temporary disabilities. Even if a victim's body remains healthy, it is possible that the victim's automobile was totaled during a DUI accident. Purchasing a new car may be financially impossible, and not having transportation means that the accident victim cannot return to their place of employment. The financial insecurity caused by these factors can lead to tremendous psychological distress. 
Medical bills can also be extremely high due to the severe injuries that are often associated with DUI accidents. Hospital bills, ambulance bills, and physical therapy sessions can quickly add up. Sometimes it is impossible for families to keep up with the payments on their medical bills. 
Filing a civil lawsuit against a drunk driver can help victims seek financial compensation for their injuries. Individuals can work toward recovering their injuries without being burdened by unmanageable debt. You can stand up for yourself and assert your legal rights without feeling victimized by a drunk driver. 
Manslaughter Charges in Oakland
Whenever an intoxicated person causes an accident that results in the death of another person, the intoxicated driver can be charged with manslaughter. The same charge is also known as Watson Murder of California DUI Murder. Those who are charged with DUI manslaughter face a mandatory jail sentence if they are convicted. In the most egregious cases, a judge may sentence the offender to life in prison. In addition to serving a jail term, offenders must pay substantial fines. Those who are convicted of DUI manslaughter may find it difficult to find employment and housing once they are released. 
People v. Watson is the case that provides the name Watson Murder. The case decided by the Supreme Court of California created the precedent of charging a drunk driver with murder if the DUI accident resulted in the death of another person. Under Penal Code 187, a Watson Murder is second-degree murder. Another related provision is Penal Code 191.5(a). A drunk driver commits gross negligence and causes the death of another individual. DUI accident lawyers are knowledgeable about the convoluted details and facts that can affect DUI accident cases.
Which Party Can Assert Legal Claims in a DUI Accident Case?
An individual who suffers injury due to the wrongful actions of a person convicted of DUI or the surviving family members of a decedent can bring a civil lawsuit against the parties responsible for the DUI accident. The following are common types of charges found in such cases: 
Multiple DUI offenses
Control and care
Not providing a breathalyzer sample
Over 80 m.g. DUI
Driving under the influence
Impaired driving
The following are the consequences of a DUI conviction:
Lost income
Restricted travel
Payment of fines
Suspension of driver's license
Serving a jail sentence
Criminal record
Truck Accident Settlement
A top rated and large delivery truck company rear ended our client on the freeway. Our client was a middle aged woman who suffered neck and back injuries. The defense tried to blame it on her weight and pre-existing conditions. Eventually, we were able to resolve the matter at mediation, before going to trial.
Truck Accident Settlement
A top rated and large delivery truck company rear ended our client on the freeway. Our client was a middle aged woman who suffered neck and back injuries. The defense tried to blame it on her weight and pre-existing conditions. Eventually, we were able to resolve the matter at mediation, before going to trial.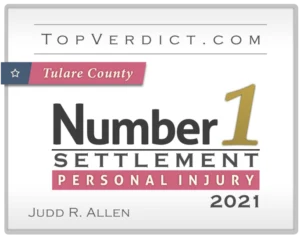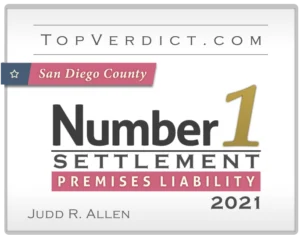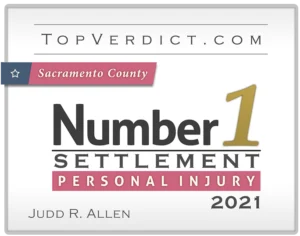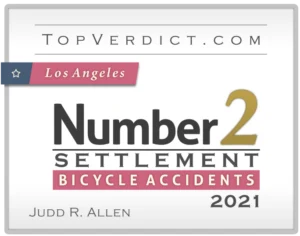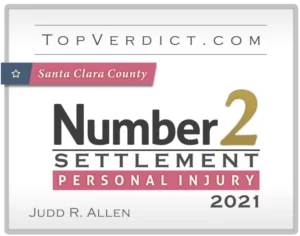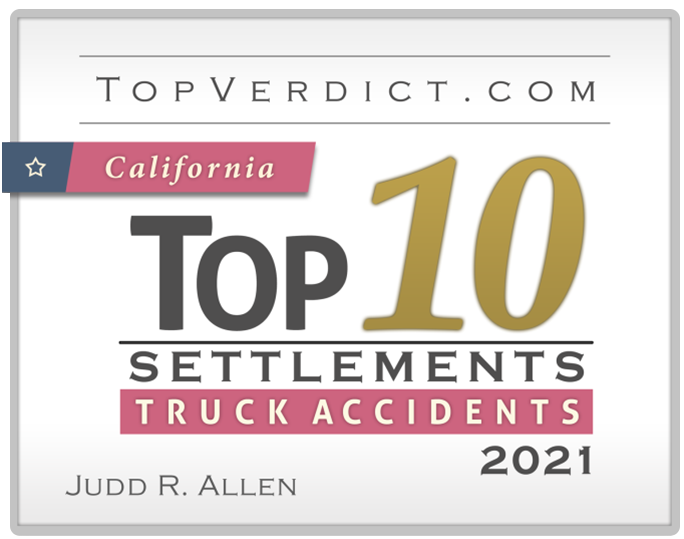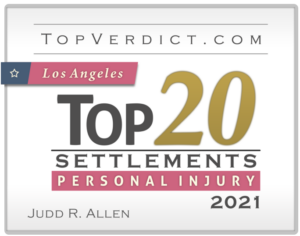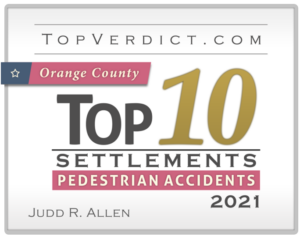 The Damages Individuals May Claim in DUI Accident Cases
In California, someone who suffers personal injuries may seek the following damages: 
Past and future medical bills
Past and future lost income
Pain and suffering
Emotional distress
The injured party can seek punitive damages as well. Speaking with an experienced DUI accident victim lawyer can help injured victims learn more about the types of damages they can claim in a DUI accident case. It is important to understand the components that are related to these damages categories.
The Total Amount of Settlements
Settlement amounts are different for every DUI accident case. Numerous factors can affect the settlement amount of any case. Insurance policy limits are often an important factor regarding financial compensation in DUI accident cases. Aggressive Oakland DUI accident victim lawyers zealously represent their clients to seek favorable settlement amounts.
What follows are some of the types of damages recoverable in DUI accident cases: 
Bystander claims (seeing a family member suffer injuries)
Lost earnings (past, present, and future)
Losing the ability to work and being unable to participate in enjoyable activities
Disfigurement and scarring
Post-traumatic stress disorder, depression, and anxiety
Shock and extreme stress
Pain and suffering
Property Damage and the Victim's Automobile
The collision coverage featured on an automobile insurance policy and the determination of fault is two factors that are relevant to assessing who is responsible for paying for property damage to a vehicle. Speaking to a DUI accident attorney is important because you need to acquire as much information about your case as possible. If you can focus on making sure that you understand all the details relevant to your case, you will make better decisions regarding the outcome of your DUI accident case. If you want to strengthen your DUI accident case, you need to understand the contingencies that can affect your case and its outcome.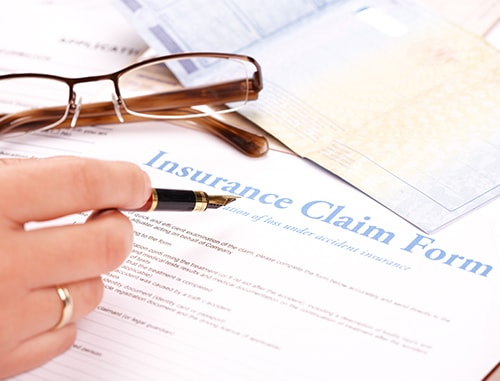 Settlement in a motor vehicle accident; client suffered internal injuries.
– 
JUDD ROSS ALLEN
DUI Accidents and No-Fault Benefits
Many different elements can affect the role insurance plays in DUI accident cases. Some states are no-fault states. In these states, every driver must have a no-fault insurance policy. No-fault insurance offers benefits to those who suffer injuries in automobile accidents. Personal Injury Protection benefits include financial assistance for home modifications, medical mileage, home services, attendant care services, lost earnings, and medical expenses. 
It is possible for accident victims to receive these benefits even if they do not own an automobile. Speaking to a knowledgeable DUI accident lawyer will help you understand more about these benefits. 
Intoxicated Drivers, Settlements, and Insurance Companies
Insurance companies that cover the drunk driver will provide a settlement offer to those accident victims injured by the drunk driver. Passengers who are riding with the drunk driver can also receive financial compensation. These insurance policies apply to passengers who suffer injuries during DUI accidents. 
It is possible to file a claim if you have uninsured motorist insurance or underinsured motorist insurance. A DUI accident lawyer in or around Oakland will review every insurance policy that is relevant to your DUI accident case. 
When Can I Bring a Civil Lawsuit Against an Intoxicated Driver?
In California, injured victims have two years from the date of the injury to bring a civil lawsuit against the liable party. If you do not bring your legal claims within the Statute of Limitations period, you will forfeit your right to bring those claims. Do not delay when you are considering whether to initiate a civil lawsuit against the parties responsible for your injuries. Oakland DUI accident victim lawyers can help you understand any exceptions that may apply to your case. 
You do not want to risk losing the right to bring your legal claims against the parties who caused your injuries. If you prepare your case early on, you will not have to rush as the Statute of Limitations deadline nears. An attorney may send a demand letter to an insurance company or another party before the complaint is filed. However, the attorney must file the complaint prior to the statute of limitations deadline. It is important to ask your attorney questions regarding the exceptions that may apply to your case that can extend the Statute of Limitations period.
DUI Accident Lawyers in Oakland
If you are wondering how you can deal with all the medical treatment you need to undergo while also handling a civil lawsuit, you should know that an Oakland DUI accident lawyer can focus on your accident case. You do not have to work on every aspect of your DUI accident case.
Dealing with the emotional fallout after being injured in a DUI accident can be overwhelming. It is difficult to understand who to turn to or what to do under these circumstances. A DUI accident lawyer can complete the following tasks for you:
Retain accident reconstruction experts
Hire toxicology experts
Interview witnesses who observed the DUI accident
Subpoena 911 calls and other recorded communications
Subpoena surveillance video, traffic light recordings, and other videos to substantiate your claims
Subpoena body cam footage or dash cam footage
Collect witness statements from people who served the intoxicated person
Collect blood alcohol reports
Collect all traffic collision reports
The majority of civil lawsuits do not go to trial. Only a small fraction of civil lawsuits go to trial. Also, criminal cases are typically resolved through a plea of guilty, not guilty, or nolo contendere. However, you need to be prepared for trial, and a DUI accident lawyer can work with you to make sure that expert witnesses are hired to benefit your case.
Retaining expert witnesses and having those witnesses produce expert reports will strengthen your case and make sure that your case will withstand a trial. It is difficult to know how a case will be resolved, so it is best to be prepared for many different contingencies. Therefore, if you want to develop a strong case strategy, it is important to take care of all the details that can affect the resolution of your case.
Contact The Best Oakland DUI Accident Lawyers Today
Home to approximately four hundred thousand residents, Oakland is a commercial powerhouse that contains the Port of Oakland. The cargo passing through the Port of Oakland creates jobs and other economic opportunities for those who live in and around of the city.
Incorporated in 1854, Oakland is a charter city, and it remains one of the fastest-growing areas in California. But despite progress, there's no telling when an accident can happen, especially when there are negligent people.
The San Francisco Bay Area is one of the most diverse regions in northern California. Oakland is located in East Bay, and it is the third most populous city in the San Francisco Bay Area – making it a hot spot for plenty of accidents, including DUI.
If you or a loved one suffered injuries from a DUI crash, contact our law firm right away. Arash Law, founded by famous attorney Arash Khorsandi, Esq., helps injured victims seek financial compensation for their injuries. We have decades of experience representing clients in personal injury cases. We have recovered over $500 million for clients throughout California.
Our DUI Accident Victim Lawyers do not only serve Oakland but also nearby areas, including Emeryville, Piedmont, Alameda, Berkeley, Albany, Orinda, Kensington, Moraga, El Cerrito, San Leandro, San Francisco, East Richmond Heights, Richmond, Lafayette, Brisbane, Tiburon, Ashland, Rollingwood, Belvedere, San Pablo, and San Lorenzo.
We focus on your case, and we are not afraid to stand up to insurance companies and assert the rights of our clients. Contact Arash Law at (888) 488-1391 to schedule a free consultation.