Our Richmond Injury Law Firm

DOESN'T JUST WIN,


WE WIN BIG!
You May Be Entitled to Compensation

Our Richmond Accident Lawyers

Provide Skilled Representation For Families in Need
Richmond is a city in Contra Costa County in western California. It was founded on August 7th, 1905, and has a city council. Richmond is located in the East Bay neighborhood of San Francisco Bay.
There are two cities in this region, San Rafael and Richmond, both located along the San Francisco Bay. As of the most recent US Census in 2020, the city had a population of 116,448. Besides its growing nautical, industrial, and residential communities, it has a strong and flourishing economy, a business climate, and significant expansion potential. The city of Richmond has the most coastline of any city in California.
Since Richmond is so close to San Francisco, it enjoys favorable weather, outdoor activities, and a variety of entertainment options. No city-or its people, regardless of how beautiful Richmond is, is without problems. A large number of serious injuries are reported to Richmond police, including car accidents, falls, and slips and falls.
Our Richmond accident lawyers are here to help if you've been hurt. If someone else's activities cause you harm, you have the right to pursue full compensation for your damages. In addition to defending your rights, our law firm is available to help you through the legal system.
Our client was driving with his wife and son on a two-lane highway when a drunk driver crossed the double yellow lines, causing a head-on collision that claimed the life of a loving wife and mother.
– 
Arash Khorsandi
IF YES, You may be able to recover financial compensation. TELL US MORE: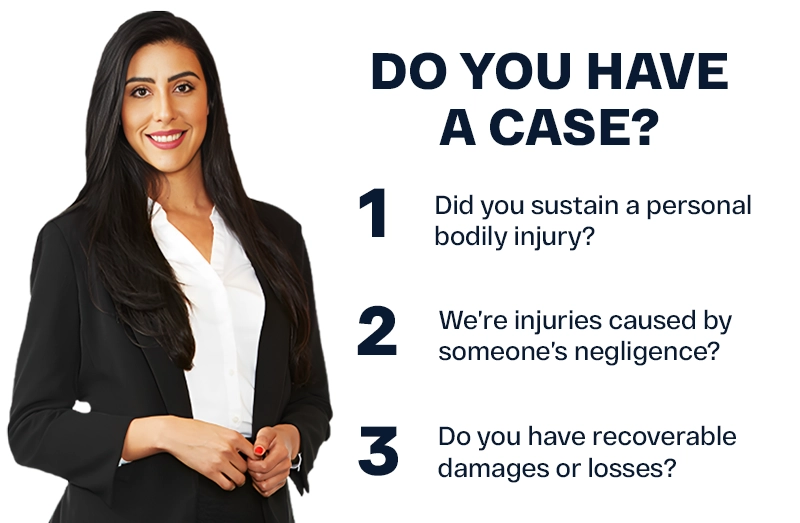 IF YES

, You may be able to recover financial compensation.

TELL US MORE:
Dangerous Roads in Richmond, CA
7th Street
13th Street
23rd Street
29th Street
Cutting Boulevard
Interstate 80, which is frequently on lists of the most dangerous highways
Interstate 580
Iron Triangle Area in West-Central Richmond
Macdonald Avenue
Richmond Parkway
Richmond Toll Plaza/Richmond San Rafael Bridge
San Pablo Avenue
South 37th Street
Accident Rates in Richmond, CA
According to California's Transportation Injury Mapping System (TIMS), Richmond experienced 584 crashes in 2019. Among the victims of these crashes were 779 people who suffered injuries and 10 fatalities. Approximately 68% of crashes involved pain and injury. Crash victims suffered visible injuries in 22% of cases and severe injuries in 8% of cases.
There were 54 pedestrian collisions, 32 bike collisions, and 41 motorcycle collisions. The most common type of collision was a broadside accident, followed by a rear-end accident and a sideswipe accident. In most cases, an unsafe speed was the primary cause, followed by failure to obey the right-of-way and an improper turn.
Cases We've Worked On in Richmond
Our trusted car accident lawyers in Richmond and the Bay Area help clients who have suffered severe injuries in car accidents. Please find the following list as a sample of what we do:
Bicyclists – According to the law, bikers are "vulnerable road users," which means they are more likely to sustain injuries in an accident. Bicycle riders might suffer fatal injuries in car collisions, even when wearing helmets. Our team at Arash Law led by Arash Khorsandi, Esq. would assist you in submitting a claim for full and just compensation if you were seriously injured in a bicycle accident.
Car, Truck, and SUV Drivers – Our law firm also covers a range of auto accident circumstances. Our attorneys' area of expertise is major accidents involving catastrophic injuries on or near roadways. We are interested in automobiles, trucks, SUVs, delivery drivers, and commercial vehicles, among other things.
Motorcyclists – Our firm will help you obtain compensation for your expenses, including medical bills, missed wages, bike damage, and other costs. We know the destruction that motorcycle accidents can cause, and we have a proven track record of achieving positive outcomes for our clients.
Pedestrians – In Richmond, pedestrians are often confronted with densely packed urban and suburban streets. Our law firm will help you gather information, negotiate a settlement, and hold the driver responsible after a pedestrian accident.
Uber Accidents – Uber drivers travel a great deal more than other drivers. This reality raises the likelihood of colliding with something. If an Uber driver hurts you or if you get into a collision with another automobile while driving for Uber, you can contact us for skilled and sympathetic representation.
The Most Frequently Sustained Injuries in Automobile Crashes
Accident injuries vary depending on the nature of the incident and other factors. Speed has an impact on injury severity since faster speeds do greater harm. Common accidents often result in:
Abdominal trauma: Safety restraints frequently cause stomach injuries. Airbag collisions at high speeds can harm internal organs in the abdomen. Following an accident, this injury may not manifest immediately. But with time, symptoms of internal bleeding develop.
Cervical strain and sprain: Whiplash is caused by a sudden head and cervical spine movement. Although other collisions can result, rear-end collisions are the most common culprit. Some 50% of rear-end accidents are likely to cause neck strains or sprains; some symptoms can last up to a year.
Chest trauma: Ribs, lungs and the heart could be hurt if the chest hits the steering wheel. Because airbags activate when a car travels over 14 mph, this typically happens at modest speeds.
Fractures: As a result of fractures, rehabilitation, depending on the location, might require time away from work and even surgery, especially if you have a pelvic fracture, which is extremely disabling.
Head injury: The harm could be as severe as a traumatic brain injury or as small as a concussion. Concussion symptoms can go away in six months if the damage is minor. Brain surgery might be required if there is a subdural hematoma or another serious injury.
What You Need to Do After an Accident
It would help if you took particular actions after a car accident in Richmond to safeguard your legal rights and accident claim. To protect your legal rights and case, you could do the following:
Never admit fault to a police officer, the other driver involved in the collision, or an insurance adjuster. After an accident, you'll likely be puzzled, terrified, and hurt. It's possible that until several hours have passed, you won't remember important facts about the accident.
Additionally, your insurance provider can reject your claim if you admit blame for the collision. Keep your conversation with a police officer brief and avoid revealing unnecessary details. Before speaking with an attorney, avoid talking with an insurance adjuster.
Do Not Accept Immediate Compensation
The negligent driver can make an effort to make up for the mishap immediately or in the following days. The insurance provider for the driver who was at fault can try to make you a quick settlement offer.
In all instances, you cannot reasonably expect to receive adequate compensation for your losses. Before accepting a settlement, speak with an experienced and certified personal injury attorney. An attorney will evaluate your claim and assess its value accurately.
If you can, gather evidence at the scene of the accident. This action entails documenting the damage to all of the vehicles, your injuries, missing stop signs, road debris, and anything else you think may have caused the collision.
Get a Checkup and Preserve All Receipts
Immediately after the accident, get medical attention to ensure the success of your claim. A delay in receiving medical care may harm your case. An insurance company or defense lawyer will use the time you took to seek medical attention for an accident-related injury against you. They can assert that the collision caused your injuries or that they are not as serious as you allege.
Collecting all your medical bills for prescription drugs, home or car modifications, physical therapy, medical gadgets, doctor appointments, and any other costs associated with your accident would be helpful.
Keep track of your injuries, medical appointments, and treatments on paper. Keep a daily journal detailing your emotions, including pain levels, financial concerns, and the effects of your injury. Count the days off from work you have missed due to your injuries.
It is essential to contact the police immediately following any accident. An accident report may be put together by a reporting office using pertinent data from a reliable and unbiased source.
Find out the names and contact details of any witnesses to the car accident. These witnesses could give your insurance company testimony to support your compensation claim.
Arash is a great person and a great lawyer.
He keeps you up to date and takes the time to answer all and any questions you can have for him, no matter how long it takes, which I love...
Thanks for all the help Mr. Khorsandi!
I really appreciate your ability to explain things and help me understand the complex world of Law...
It was the best decision I could have made to call you guys first.
Thank you to the best lawyers of Arash Law for being so professional, kind, helpful and honest with me...
Contact Richmond Accident Lawyers Now!
Avoid signing any paperwork or making any statements before speaking with our Richmond accident lawyers. You might hear from the at-fault driver's insurance provider or lawyer after a collision. Dealing with an insurance company or defense lawyer can be challenging and overwhelming, particularly if you have sustained a severe injury.
You may feel pressured by the insurance adjuster to accept a deal. Most insurance companies will offer you an inadequate settlement before they know the full extent of your injury. These suggestions are given with the hope that accident victims will accept less compensation than they are due to a lack of funds.
If necessary, our law firm can represent you in negotiating with the at-fault party and submitting a personal injury claim. It can be challenging to know who might be at fault for your accident and who will be responsible for paying for your losses. Working with Arash Law and the team led by Arash Khorsandi, Esq. can provide you with confidence and peace of mind following a terrifying, perplexing, and dangerous accident. For a free consultation with our accident lawyers in Richmond, California, call (888) 488-1391 or email us.
We can also provide settlement assistance in the following areas across California counties: Alameda, Anaheim, Bakersfield, Berkeley, Contra Costa, Fresno, Irvine, Kern County, Long Beach, Los Angeles, Marin County, Merced, Modesto, Monterey, Oakland, Orange County, Pasadena, Placer, Rancho Cucamonga, Riverside, Sacramento, San Bernardino, San Diego, San Francisco, San Joaquin, San Jose, San Luis Obispo, San Mateo, Santa Barbara, Santa Clara, Santa Cruz, Sherman Oaks, Solano, Sonoma, Stanislaus, Stockton, Tulare, Ventura, and West Hollywood.
Get The Latest News from

The Best California Accident Law Firm Today