Our Ventura Injury Law Firm

DOESN'T JUST WIN,


WE WIN BIG!
You May Be Entitled to Compensation

Personalized Service from Our

Accident Injury Law Firm in Ventura
Call us today (888) 488-1391
The city of Ventura is located on California's Central Coast and is the county seat of Ventura County. Before its renaming, the city was known as San Buenaventura (Spanish for "St. Bonaventure"). According to the 2020 Census, 110,763 people were living there. Ventura has many historical sites, beaches, and resorts, making it a favorite tourist destination.
Even though many Ventura residents commute to neighboring Southern California towns for work, they enjoy leisurely weekend trips down the coast. Therefore, Ventura is a city where people spend considerable time in their cars.
While we would prefer not to think about the possibility of a tragic accident when we get behind the wheel, accidents do occur. According to the California Highway Patrol, 3,435 people died in car accidents in 2015, while another 254,561 sustained life-threatening injuries.
Despite the numerous safety features in modern vehicles, serious injuries or even death can still occur in car or truck accidents despite numerous safety devices. As a result of technological improvements, airbags, crumple zones, and anti-lock brakes are now easily accessible to consumers and provide passengers with significant protection. While the advancements described here can prevent other drivers from driving carelessly, they cannot prevent them from doing so.
When you suffer injuries in an automobile collision caused by another driver's negligence, you should not be held responsible for the financial and emotional repercussions. For more information about how Ventura County injury attorneys can assist you with your case, please contact our law firm. Also, you may be entitled to compensation for lost wages and medical expenses. It is typical for accident victims to be unable to cope with their problems due to a lack of physical or mental health.
At this challenging time, it is imperative to have a reliable legal team on your side. With a sympathetic and comprehensive approach, we strive to help our clients achieve a higher quality of life and obtain just compensation for their losses. We emphasize your health and well-being more than many other personal injury law offices in Ventura County. We are committed to looking out for the best interests of our clients, whether it is providing medical assistance, handling paperwork, or providing comprehensive legal services.
Mild Traumatic Brain Injury
December 2016: $22M+ verdict in a mild traumatic brain injury case. The entire details of the case can be found in the public record filings by the defendant entity that sued its defense.
– 
BRIAN BEECHER
IF YES, You may be able to recover financial compensation. TELL US MORE: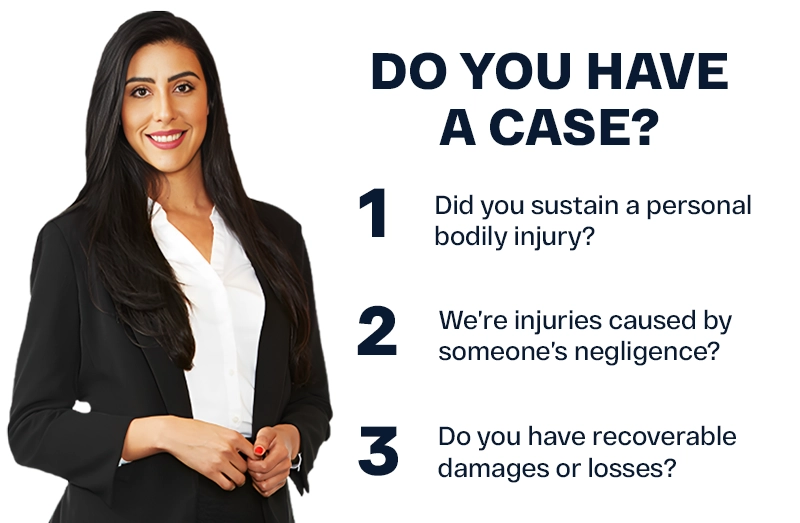 IF YES

, You may be able to recover financial compensation.

TELL US MORE:
Traffic in Ventura County
In 2011, ten people were killed in car accidents in Ventura. Car accidents caused the deaths of twenty individuals, but only four of these individuals were pedestrians. Six of these collisions involved drunk drivers. It is common for vehicle collisions to occur at the State Beach and Fairgrounds in San Buenaventura, Ventura.
Highways such as Pacific Coast Highway and Poli Street can lead to accidents, as can other surface streets like Thompson Boulevard. It is recommended that drivers use caution while approaching Oxnard on Highway 126 and the Pacific Coast Highway. Regardless of how safe you think the road is or whether similar incidents have occurred in the past, automobile accidents can occur no matter where you are or what time it is.
The busiest state highway exits in each city or municipality in Ventura County are as follows:
| | | |
| --- | --- | --- |
| Thousand Oaks: | 188,000 vehicles | (Highway 101 at Hampshire Road) |
| Oxnard: | 152,000 vehicles | (Highway 101 at Route 1 South/PCH) |
| Camarillo: | 143,000 vehicles | (Highway 101 at Las Posas Road) |
| Ventura: | 135,000 vehicles | (Highway 101 at Johnson Drive) |
| Simi Valley: | 119,000 vehicles | (Highway 118 at Rocky Peak Road) |
| | | |
| --- | --- | --- |
| Moorpark: | 79,000 vehicles | (Highway 118 at Princeton Avenue) |
| Santa Paula: | 40,500 vehicles | (Highway 126 at Peck Road) |
| Fillmore: | 31,500 vehicles | (Highway 126 at Highway 23) |
| Ojai Valley: | 22,400 vehicles | (Highway 33 at Highway 150) |
Our Ventura Law Firm Handles the Following Types of Personal Injury Cases:
Bicycle
Bus
Car Accident
Construction
Dog Bite
Food Poisoning
Motorcycle
Pedestrian
Slip and Fall
Truck
Work Discrimination
Wrongful Death
Ventura Accidents and Injuries
Accidents and injuries can happen everywhere in Ventura and frequently do so without warning. Personal injury cases fall within a broad category that our talented legal team handles. Our organization manages the following types of accident claims:
The National Highway Traffic Safety Administration reported 2,857 motor vehicle fatalities in California in 2012. (NHTSA). This number has been rising continuously since 2010. Nearly ten fatalities and 400 injuries overall were reported by the California Highway Patrol (CHP) in Ventura County alone in 2011.
In Southern California, commercial trucks are commonplace on US Highway 101. People who are injured in collisions may suffer serious and even fatal injuries. According to the NHTSA, Ventura County experiences 6 to 15 truck-related fatalities annually.
In Ventura County in 2012, the CHP reported 169 motorcycle-related injuries and 11 fatalities. California reported 435 fatal motorcycle accidents in 2012.
Accidents involving slipping and falling are quite dangerous and can happen anywhere. More than 16,000 slip-and-fall incidents necessitated visits to the emergency room in Ventura County in 2012, including 50 deaths.
The Ventura area experienced 12 occupational fatalities in 2012, according to the Bureau of Labor Statistics. Workplace accidents and potentially dangerous settings like construction or agricultural operations can happen at desk jobs.
Although many people in California own dogs, predicting when a dog will attack is challenging. Approximately thirty fatal dog bites occur in the United States annually, with pit bulls representing over 80% of these incidents.
Tragically, fatalities involving buses and big trucks are rising while those involving cars and motorcycles are decreasing. According to the Federal Motor Carrier Safety Administration, the number of fatal bus and heavy truck crashes increased by 9% in 2014. Previously, between 2005 and 2009, there was a 34 percent reduction.
The majority of these incidents, or 40% of all fatalities involving heavy vehicles and buses between 2007 and 2017, were school buses. Public transportation-related crashes accounted for 35% of all deaths. Inner-city buses accounted for about 13% of the entire fleet.
The National Highway Road Safety Administration (NHTSA) reports that in traffic-related incidents in 2012, almost 5,000 pedestrians died, and over 75,000 suffered serious injuries. Pedestrians are substantially more likely to die in collisions than car occupants.
To Learn More About Ventura County Personal Injury Lawyers, Please Contact Us Today.
Whenever you or someone you know has been injured in an accident caused by another party's negligence, it is important to pursue the highest compensation to ensure your medical and financial needs are met. Our Ventura County law firm is familiar with many of the daily challenges and difficulties facing accident victims. By working with our legal staff, you can be confident that your rights are protected and that you will receive the best legal advice and representation possible. Contact a legal team at (888) 488-1391 if you want more information about your case or to schedule an appointment.
Regardless of the cause of your injury, Arash Law and the team led by Arash Khorsandi, Esq. can assist you. Our Ventura County Injury Law Firm has recovered more than $500 million in personal injury settlements for our clients in Oxnard, Port Hueneme, Santa Paula, Carpinteria, Camarillo, Fillmore, Moorpark, Santa Barbara, Thousand Oaks, Westlake Village, Simi Valley, Agoura Hills, Goleta, Isla Vista, and Malibu. Here are some of the zip codes in Ventura, California, where a firm has decades of expertise exceeding customer expectations: 93001, 93003, 93004, 93005, 93006, 93007, 93009.
We serve all of 
California
, with offices in Alameda, 
Bakersfield
, 
Berkeley
, 
Contra Costa
, 
Fresno
, 
Irvine
, 
Kern County
, 
Long Beach
, 
Los Angeles
, Marin County, 
Merced
,
Modesto
, Monterey, 
Newport Beach
,
Oakland
, 
Orange County
, 
Pasadena
, Placer, 
Riverside
, 
Sacramento
, 
San Bernardino
, 
San Diego
, 
San Francisco
, San Joaquin, 
San Jose
, San Luis Obispo, San Mateo, Santa Barbara, 
Santa Clara
, Santa Cruz, Sherman Oaks, Solano, Sonoma, Stanislaus, Stockton, Tulare,
Ventura
, and 
West Hollywood
.
Get The Latest News from

The Best California Accident Law Firm Today