Our Fresno Injury Law Firm

DOESN'T JUST WIN,


WE WIN BIG!
You May Be Entitled to Compensation

Top-Rated Fresno Personal Injury Law Firm: Seeking Justice and Compensation for You
No matter the circumstance, suffering from a personal injury can be catastrophic. The unfortunate reality is that many of these injuries often go far beyond their physical effects because they can impact your entire life. Fortunately, the Fresno personal injury lawyers at Arash Law, founded by the renowned Arash Khorsandi, Esq., understand the emotional roller coaster you may be on and are here to support your journey in recovering what was lost from you.
About 545,567 people call Fresno home, making it the fifth-largest city in California. City-Data shows that agriculture is the backbone of the city, and all of the highways in and around the area carry a large amount of traffic from commercial trucks. But with such a large population, the increase in the volume of people has led to an increase in the number of accidents, injuries, and fatalities within the city. 
If you were hurt in a car accident or lost a loved one in a wrongful death because of someone else's carelessness, you can rest assured that you've come to the right place. With over $500 Million won for clients over the decades, our attorneys in Fresno have the best resources in the area and are dedicated to the pursuit of justice. Whether you need a truck accident lawyer or a car accident lawyer in Fresno, contact Arash Law, under the direction of Arash Khorsandi, Esq., to schedule a free consultation. You can call us at (888) 488-1391 or fill out our online form to get started immediately. 
Our client was driving with his wife and son on a two-lane highway when a drunk driver crossed the double yellow lines, causing a head-on collision that claimed the life of a loving wife and mother.
– 
ARASH KHORSANDI
Our Fresno Injury Law Firm's Practice Area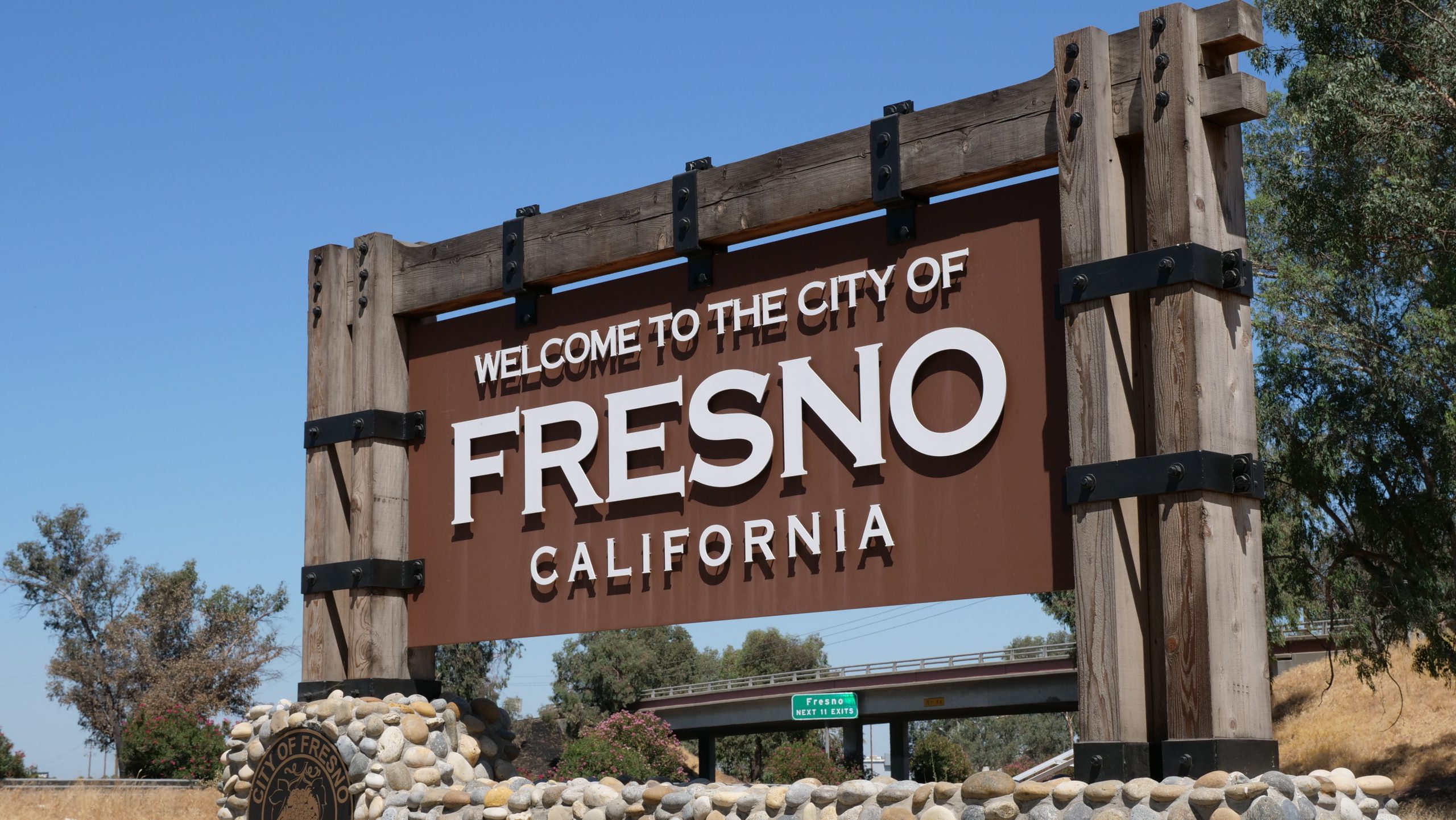 When it comes to personal injury cases, having the right expertise on your side is critical. Arash Law, the top-rated injury law firm led by Arash Khorsandi, Esq., has a proven track record of winning significant settlements and verdicts in various types of cases, including:
What is My Fresno Personal Injury Case Worth?
Based on the type of injuries you suffered, the value of your case can vary depending on how these injuries caused or will cause long-term disabilities, especially if it affects your ability to work again and make the same amount of money in the same field.
Your case value also depends on how these long-term injuries can affect you and your family, whether you need physical, cognitive, or psychological therapy, and whether the court orders the defendant to pay punitive damages.
Calculating damages can be complex, considering that there are different kinds recognized in California. In these cases, a personal injury attorney's knowledge and expertise will be valuable to you. 
Different Damages You Can Recover In a Fresno Personal Injury Claim
In Fresno, there are three types of damages: Economic, non-economic, and punitive damages. Economic and non-economic damages are compensatory damages. The court orders these types of damages to recompense the physical, emotional, and financial damage you have sustained. 
Economic damages or Special damages: these are damages that have a monetary value attached to them, including:

Past medical bills that you paid because of the accident up until the time of the settlement or verdict.
Future medical expenses that you will pay because of the accident up until the time of the settlement or verdict.
Past lost wages for the time you could not work after the accident up until you receive a settlement or a verdict.
Future lost wages for the time you will not work after the settlement or verdict. This could include partial lost wages if you couldn't work in your previous job and have to take something that pays less.
Expenses for physical, cognitive, or psychological therapy.
Replacement or repair of property destroyed or damaged in the incident.
Medical aids, including a wheelchair, walker, or other aids.
Upgrades to your vehicle for hand-driving controls and to your house for ramps, wider doors, and grip bars.
Funeral, burial, or cremation expenses.
Non-economic damages or General damages: these are damages that do not have a specific price attached to them, including:
Pain and suffering
Emotional distress
Loss of companionship
Loss of enjoyment of life
Loss of consortium
Loss of use of a body part, such as a hand or foot
Loss of use of a body function, such as your eyesight
Disfigurement
Amputation
Inconvenience
Excessive scarring or disfigurement
Punitive damages or exemplary damages: The court orders these types of damages as a punishment for the defendant on top of compensatory damages. While punitive damages are commonly difficult to obtain, a court may order them if the defendant's actions were determined to be seriously negligent or intentional.
IF YES, You may be able to recover financial compensation. TELL US MORE: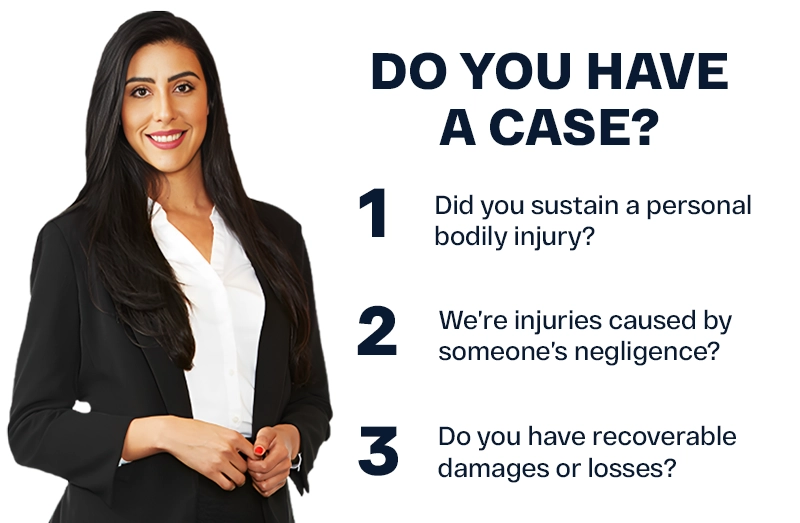 IF YES

, You may be able to recover financial compensation.

TELL US MORE:
Mistakes to Avoid for Your Personal Injury Case Claim
Our Fresno personal injury law firm will handle all the logistics of your claim, from gathering evidence to interviewing witnesses to negotiating with the opposing party. There are, however, certain steps you can take and mistakes you must avoid to give your claim the best chance of receiving a large amount of settlement or compensation. Below are a few common errors you should avoid during the proceedings:
Avoid talking directly to the Insurance Claims Adjuster: Once you hire our firm, you should direct any phone calls and other correspondence from the insurance adjuster to your lawyer. If you haven't hired one yet, you should avoid providing any recorded statements to the insurance adjuster. You might be asked leading questions that are designed to force you into providing statements that can be used to dispute liability or damages.
Answering such questions—even if you're careful about what you say—could jeopardize your entire case. Remember that the claims adjuster represents the insurance company, and they will always find reasons to turn down your claim or offer you a low settlement amount.
Regulate your Social Media: Did you mention your injuries on social media? If so, you should delete those posts right away so the claims adjuster cannot take them out of context to deny your claim. You should also delete any photos of you taken on the day of the accident or at any time afterward. In fact, it's wise to disable your accounts until the conclusion of your claim.
Do Not Return to Work Too Early:It's not easy to stay out of work while the bills are adding up, but if your doctor has advised you to rest, it's important that you do so. Returning to work too early might be considered a failure to mitigate your damages and could therefore reduce the potential value of your claim. The bottom line is that you should follow all instructions from your healthcare providers, even if that means living an inactive lifestyle for several weeks.
Be Patient and Do Not Accept a Settlement Too Early: Until you've reached maximum medical improvement (MMI), it's possible that the medical cost projections are inaccurate. If, for example, a particular treatment is unsuccessful, the cost of care could end up being far higher than anticipated. 
Attorneys at our Fresno personal injury law firm will most likely advise you to wait until you've reached MMI before entering settlement negotiations. Putting off the negotiations might be difficult if you're falling behind on essential bills, but if you accept a settlement that's too low to cover your future damages, you might end up in overwhelming debt.
Will I Have to Go to Trial?
Many personal injury victims are hesitant to initiate the proceedings because the thought of going to trial seems overwhelming. Fortunately, more than 90 percent of these cases don't end up in court. Whether or not your case goes to trial will depend on a variety of factors, such as:
Whether everyone agrees on the relevant facts;
The amount of compensation you're seeking;
Whether the opposing party is willing to cooperate; and
The strength of your evidence. 
At Arash Law, we will always strive to get our clients fairly compensated without having to go to trial. However, there are some instances when going to court is the best option. If the opposing party refuses to pay a fair settlement, you can rest assured that our attorneys have the legal experience to represent your interests in court.
What Role Do Expert Witnesses Play in Personal Injury Cases?
There are many different kinds of expert witnesses who might be able to assist your Fresno personal injury lawyer when building the case, negotiating for a settlement, or navigating through the various stages of litigation. These are professionals with good credentials, in-depth experience, and knowledge in their specific areas, like medicine, accident reconstruction, or economics. Here are some of the most common expert witnesses called on during personal injury lawsuits and how they might help with your case:
Medical Experts: Various healthcare specialists might be tasked with determining the extent of your injuries, the expected steps of the recovery process, the ongoing impacts of your medical condition, the cost of care, and other important elements of your path to recovery. A defendant may dispute the necessity of specific treatments or claim the plaintiff is exaggerating their injuries. In this scenario, the testimony of a medical expert can serve as valuable evidence. Medical experts can include a wide array of specialists such as nurses, neurologists, physical therapists, and others. 
Financial Experts: If you intend to seek compensation for future damages, such as anticipated lost income, your Fresno personal injury attorney might bring in a financial expert to assist with the settlement calculations. 
Vocational Experts: This type of expert witness is called upon to explain why a plaintiff's job performance may suffer due to their injuries. Vocational experts can help your legal team prove lost income and loss of future earning capacity. 
Accident Reconstruction Experts: Proving liability in an accident can be a complex undertaking. Accident reconstruction experts are tasked with reviewing evidence and performing investigations to build visual representations of how an accident happened. This can help a judge and jury draw conclusions regarding who was at fault. 
Other Experts: While the experts listed above commonly play a role in tort cases, there are many other specialists who might assist your legal team, depending on the circumstances. Examples include product specialists and engineers. 
Should I Visit a Doctor If My Injuries Aren't Very Serious?
If you walked away from the scene with what seemed like minor injuries, or even no injuries at all, you might not even think of receiving medical attention. But there are several reasons why this could end up being a major mistake, not only regarding your health but also regarding your personal injury claim:
Some Injuries Have Latent Symptoms: Sometimes, symptoms from injuries don't show up immediately. There are many reasons why this might happen. For example, the adrenaline that results from a stressful situation like a car accident can sometimes mask the pain of the injuries you sustain, making you think that they are less serious than they actually are. 
What's more, certain types of injuries don't always present symptoms until several hours or days have passed. This is especially true of head trauma and soft tissue injuries. A concussion, for example, may only manifest symptoms like confusion, headache, or nausea, but it can lead to serious complications without treatment.
Medical Assessments Must Be Performed Within a "Reasonable" Timeframe: It's important to know a bit about how insurance companies operate in order to understand why this component matters. Typically, insurance companies will input the details of your accident into a program, and the output that is released is what they think you deserve as compensation. 
One of the factors is whether you sought medical attention within a reasonable amount of time. If you don't visit a doctor within that window, the insurance company may assume your injuries are not very serious and conclude that you do not deserve significant compensation.
You Must Be Able to Connect Your Injuries to the Accident: If you put off the medical assessment, the insurer might say that your injuries must have been caused by something else. 
How Long Do I Have To File A Personal Injury Case In Fresno?
The statute of limitations for personal injury law in California is two years from the date of the injury. This means that an individual must file a lawsuit within two years since the injury was discovered to pursue a claim.
For victims of medical malpractice or a minor who has suffered an injury, there are some exceptions to this two-year rule. In those cases, there may be an extension to the statute of limitations. Furthermore, if the negligence of a government entity has injured a person, then the statute of limitations is only six months.
It is essential to seek legal counsel as soon as possible to determine the statute of limitations that applies to your situation.
1
How Do I Pay For A Fresno Personal Injury Attorney?
Our personal injury attorneys in Fresno operate on a contingent fee basis. This means you won't have to pay legal fees unless your case is won. The fee, typically around 33 percent of the net settlement, allows injured individuals to seek fair compensation without worrying about upfront costs. The specific fee arrangement will be discussed and included in the agreement at the start of your case.
#BBD0E0 »
2
Do I Really Need A Lawyer For A Fresno Personal Injury Case?
Yes. As we pursue legal remedies, we contact insurance providers and their representatives. While you are recovering, award-winning attorneys at our Fresno injury law firm will handle your injury claim. You won't be held accountable for meeting deadlines or providing court documents or discovery materials.
3
How Do I Make Money Until My Fresno Personal Injury Settlement Or Verdict?
Insurance companies won't pay out a claim after you agree with their settlement. In the meantime, you can use sick time, vacation time, and any other compensatory time you have accumulated to make up for lost wages. Your workplace might give you disability benefits. Your lawyer can help you figure out how to handle missing work because of the accident.
4
How Do I Pay Medical Bills Until I Get My Fresno Personal Injury Settlement Or Verdict?
Like with lost wages, a defendant's insurance won't pay the bills until they admit fault or agree to a settlement. If you were in a car crash, your personal injury protection might pay for some of your medical expenses. Many of the bills will be paid for by your health insurance. If the accident happened at work, you could receive benefits from worker's compensation. Keep in mind that any of these insurance companies could ask you to pay them back after the settlement. In some cases, doctors and hospitals will wait to collect and report to credit reporting agencies if you can show them that you are working with a Fresno injury lawyer toward a settlement or verdict. 
Our personal injury attorneys in Fresno operate on a contingent fee basis. This means you won't have to pay legal fees unless your case is won. The fee, typically around 33 percent of the net settlement, allows injured individuals to seek fair compensation without worrying about upfront costs. The specific fee arrangement will be discussed and included in the agreement at the start of your case.
If You're in Fresno—Your Search For "The Best Accident Law Firm Near Me" Ends Here
No matter how difficult your case may seem, our personal injury law firm in Fresno is not afraid to fight for your justice and get you the maximum compensation you are owed. With more than $500 Million in settlements and verdicts, the award-winning team of Arash Khorsandi, Esq., at Arash Law will help you understand your options and develop the best plan for success.
Besides Fresno, we serve clients in Alameda, Bakersfield, Berkeley, Contra Costa, Fresno, Irvine, Kern County, Long Beach, Los Angeles, Marin County, Merced, Modesto, Monterey, Newport Beach, Oakland, Orange County, Pasadena, Placer, Riverside, Sacramento, San Bernardino, San Diego, San Francisco, San Joaquin, San Jose, San Luis Obispo, San Mateo, Santa Barbara, Santa Clara, Santa Cruz, Sherman Oaks, Solano, Sonoma, Stanislaus, Stockton, Tulare, Ventura, West Hollywood, and throughout California. With our expertise and commitment to justice, we are here to protect and advocate for you in times of need. 
To discuss your case with one of our lawyers, simply fill out the "Do I have a case?" form on our website or call us at (888) 488-1391 to arrange an initial consultation. Don't delay—make this important call today and take the first step toward securing the justice and compensation you have the right to. 
Get The Latest News from

The Best California Accident Law Firm Today