Our Placer County Injury Law Firm

DOESN'T JUST WIN,


WE WIN BIG!
You May Be Entitled To Compensation

Arash Khorsandi's Placer County
Personal Injury Law Firm Turning Injured Victims Into Victors
Our Placer County personal injury firm knows that the word "accident" is too broad a term to describe most cases involving personal injury. The majority of times, when something terrible happens, it's because someone was careless and set off a chain reaction. Anyone who owes another person a duty of care and then fails to uphold that duty can be held legally responsible for any harm that results.
Arash Law, headed by Arash Khorsandi, Esq., is committed to seeking justice for victims of negligence and obtaining fair compensation for their suffering. If you've recently experienced a traumatic event, you can rely on us to help you recover and move on with your life. The attorneys on our hardworking legal team have decades of experience practicing personal injury law. Call us at (888) 488-1391 for a free consultation and find out why we're the go-to law firm for accident victims in Placer County.
We can assist accident victims in getting the compensation they are due after a traffic accident, whether it involves motorists, cyclists, pedestrians, or motorcyclists. Our firm represents accident victims in all Placer County communities, including Roseville, Rocklin, Lincoln, and all other collision sites.
Polhemus v. Seaco Enterprises, Inc. (settled on 6/8/2021) – settlement in a case involving a client who was involved in a motor vehicle accident during the course and scope of his employment and sustained a traumatic brain injury
– 
TINA ESHGHIEH
Did you sustain a personal bodily injury?
Were injuries caused by someone's negligence?
Do you have recoverable damages or losses?
IF YES, You may be able to recover financial compensation. TELL US MORE:
Common Traffic Accidents in Placer County
Rear-end collisions are the most frequent kind of traffic accident in cities and towns. A rear-end collision occurs when a driver fails to stop in time to avoid hitting the back of another car. Intersections also have a high risk of accidents. The following types of accidents occur at intersections:
"T-bone" collisions
Making left turns in front of motorcycles
Striking a pedestrian while making a right turn
Failure to yield to oncoming traffic, including bicyclists
Since cars travel faster on highways than on city streets, highway accidents are usually more severe than those on city streets. Big rigs are the most likely to cause damage when two vehicles collide. Examples of typical highway accidents:
Head-on collisions
Sideswipes
Lane change collisions
Crashes caused by merging vehicles
Accidents caused by cargo falling from a truck
Pedestrian accidents often occur in parking lots and on urban streets. The drivers are responsible for monitoring the road and preventing collisions even when pedestrians are not in a crosswalk.
Bicycle accidents can occur in both urban and rural areas. Drivers who do not share the road with cyclists still cause sideswipe collisions even when in a bike lane.
Types of Cases We Take in Placer County
The concept of personal injury covers a wide range of legal issues. This protection extends to those who sustain injuries due to another person's reckless or dangerous behavior. We have extensive experience at our firm representing clients who have suffered injuries in the following contexts:
Every day in Central California, people are injured or killed in car accidents. No matter how careful, alert, and skilled a driver is, an accident can happen to them. Insurance claims can also be challenging. You can trust our car accident lawyers at Arash Law, led by Arash Khorsandi, Esq., to protect your rights.
Commercial truck companies must comply with federal and state safety regulations. They may be held accountable for an incident brought on by their error. Our personal injury law firm has extensive experience handling these cases.
Our motorcycle accident lawyers fight to protect the rights of injured motorcyclists and their passengers. We have a deep understanding of motorcycle accident liability laws and the claims process in California.
A dog can be dangerous if the proper precautions are not taken. California has complex laws regarding dog bites. It often places strict liability on dog owners. Don't hesitate to contact our legal team if a dog in Placer County bites you or your loved one.
According to estimates, one million Americans receive professional medical care yearly due to slip-and-falls. The business or property owner may be held liable if a slip-and-fall occurs due to carelessly dangerous conditions on the property. Our Placer County law firm can provide you with a free case review.
6
Other Premises Liability Claims
Our Placer County premises liability law firm handles all Placer County premises liability lawsuits. We can help you if you have been hurt by someone else's negligent behavior or inaction in California.
Some causes of train accidents include derailments, collisions at railroad crossings, and passenger falls. We fight tirelessly for injured clients.
It is possible to hold doctors, hospitals, and other healthcare providers accountable for medical malpractice if poor care harms patients. This is referred to as medical malpractice. A medical malpractice claim can be one of California's most challenging injury cases. Our dedicated injury lawyers are ready to assist you if you or a loved one has been the victim of medical malpractice.
Many people suffer severe injuries during catastrophic accidents that require hospitalization. They are unaware of what occurred or who is at fault. In some cases, they might not remember anything about the incident. The logical next move is to contact a law firm to review the existing information and conduct further research to gather more details.
Truck Accident Settlement
A top rated and large delivery truck company rear ended our client on the freeway. Our client was a middle aged woman who suffered neck and back injuries. The defense tried to blame it on her weight and pre-existing conditions. Eventually, we were able to resolve the matter at mediation, before going to trial.
Truck Accident Settlement
A top rated and large delivery truck company rear ended our client on the freeway. Our client was a middle aged woman who suffered neck and back injuries. The defense tried to blame it on her weight and pre-existing conditions. Eventually, we were able to resolve the matter at mediation, before going to trial.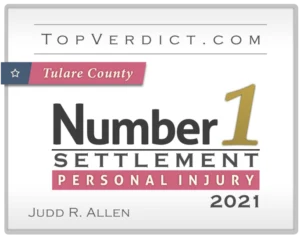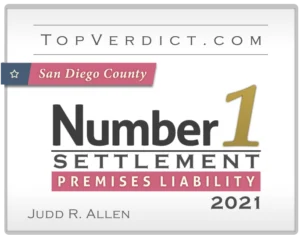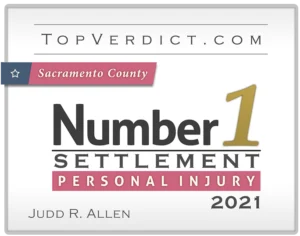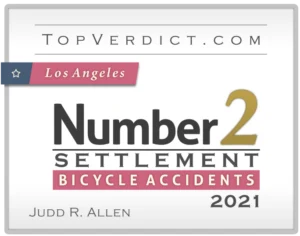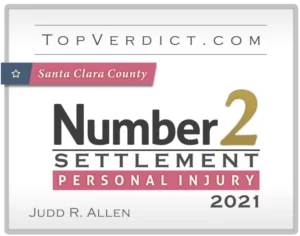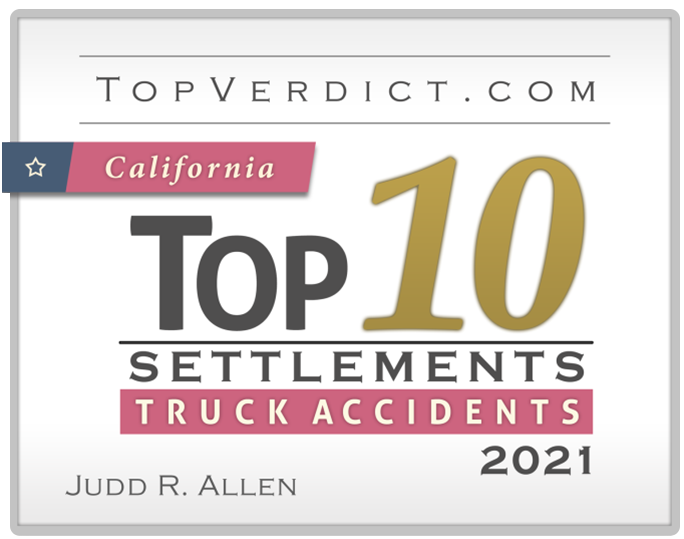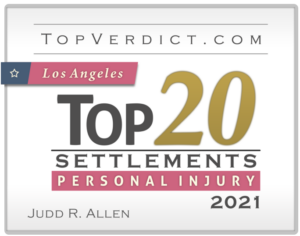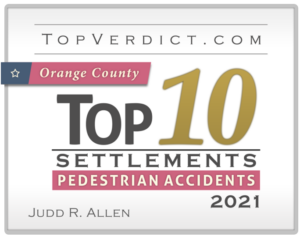 Common Traffic Accident Injuries in Placer County
Whiplash injuries to the neck, shoulders, and back are among the most common car accident injuries in Placer County. Whiplash injuries are frequently caused by rear-end collisions. Recent research by biomechanics specialists has clarified the precise mechanisms underlying whiplash injuries, despite attempts by insurance companies to mislead the public. According to specialists, whiplash injuries can result from even the slightest collision without causing any property damage.
Other common traffic accident injuries include:
Back injuries
Cuts, punctures, and wound infections
Scarring and disfigurement
Joint injuries (knees, ankles, elbows, wrists)
Broken bones
Nerve damage
Road rash
Concussions
Dental injuries
Hand and foot injuries
Torn and stretched muscles, ligaments, and tendons
A catastrophic car accident often leaves victims with life-altering injuries that prevent them from returning to their former lifestyle. The following are examples of extreme injuries:
Traumatic brain injuries
Paralysis
Amputation of limbs
Loss of vision
Loss of hearing
Impairment of internal organs (such as kidney damage)
In addition to physical pain, emotional pain is also experienced by every injury victim. Pain and suffering can cause depression, anxiety, or reduced enjoyment of life. Suffering from pain makes it difficult to work, lift children, play sports, or enjoy a stroll in the park.
A Guide to Handling Car Accidents
Although it can be a terrifying experience to be involved in a traffic accident, there are things you should do to ensure your safety. These steps will help you handle an accident in the best way possible.
What Should You Do at The Scene of The Accident
The vehicles involved should be moved to the side of the road if it is safe and possible.
Find out if you or any of your passengers have been injured. Your adrenaline may conceal any injuries you have sustained, so do not rush this assessment.
Call 911 regardless of whether anyone is injured. The California Highway Patrol and police must be informed within 24 hours of any car accident resulting in injury or death.
Get the other driver's contact and insurance information and their license numbers.
Do not accept responsibility for the accident or admit fault to anyone at the scene, not even other drivers or police officers.
Photos and videos should be taken to document vehicle damage, weather conditions, road conditions, and proximity to other roads.
Obtain contact information from witnesses if any were present.
After the Accident
Medical professionals should be consulted even if you do not believe you were injured. A brain or internal organ injury can take days or weeks to manifest symptoms.
Send your insurance company the contact information you gathered at the scene and inform them about the accident.
Make sure you have a copy of the California accident report.
If the insurance company for the other driver contacts you, do not admit fault for the accident.
Document all medical appointments or vehicle repairs needed following the accident.
Contact a Placer County Accident Law Firm Today To Discuss Your Case.
It is more important to focus on your recovery after an accident than trying to get compensation for your losses. Our Placer County attorneys at Arash Law, headed by Arash Khorsandi, Esq., are dedicated to protecting our clients' legal rights and ensuring that every client we represent receives full and just compensation for their claim.
Record-Breaking Verdicts in the Following Areas of Practice
Get The Latest News from

The Best California Accident Law Firm Today