Our Santa Barbara Injury Law Firm

Doesn't Just Win,


We Win Big!
You May Be Entitled to Compensation

Santa Barbara Accident Injury Law Firm

Let Our Family Take Care of Your Family
Our Santa Barbara personal injury firm is well aware that the word "accident" is too vague to adequately describe what happened in most cases involving personal injury. If something terrible occurs, it is usually because someone was careless and started a chain reaction. Anyone with a duty of care toward another can be held liable for any harm that results from a breach of that duty.
So, if you live in Santa Barbara, get in touch with our law firm. To give you the best possible compensation, we will offer you a free analysis of your case, legal advice, and help. The legal services provided by our law firm are provided on a contingency basis, so there is no up-front fee. The money from your settlement or court judgment is used to pay us.
Call us at (888) 488-1391 for a free consultation and find out why we're the go-to law firm for accident victims in Santa Barbara.
Mild Traumatic Brain Injury
December 2016: $22M+ verdict in a mild traumatic brain injury case. The entire details of the case can be found in the public record filings by the defendant entity that sued its defense
– 
BRIAN BEECHER
IF YES, You may be able to recover financial compensation. TELL US MORE: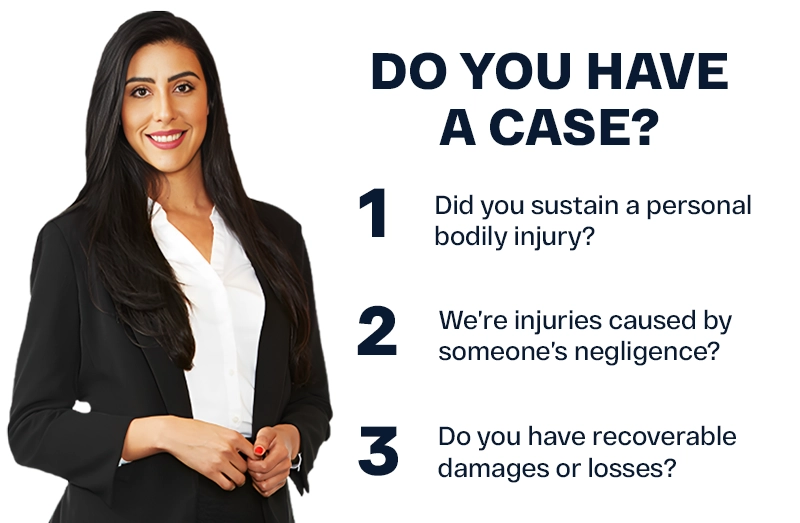 IF YES

, You may be able to recover financial compensation.

TELL US MORE:
Traffic Status in Santa Barbara, CA
Santa Barbara is one of the most enjoyable places to live in California because of its mild climate, gorgeous beaches, and Spanish architecture. The high rate of automobile accidents is one of the few negative aspects of daily life in Santa Barbara.
Many responsible drivers are involved in collisions on California's motorways. The majority of car accidents are the result of another driver's negligent or dangerous behavior. Every day all around the country, it happens. Even if you drive carefully, you cannot always avoid the effects of another driver's negligence. The roads in California are congested and dangerous. Highway 154, sometimes known as "Blood Alley" due to the many deadly incidents, sees collisions every 2.5 days. More than 200,000 collisions were reported on California roads in 2017, according to the California Highway Patrol. Sadly, 3,582 people died, and 277,160 were injured due to these tragedies.
Santa Barbara was contrasted with 106 California cities of equivalent size by the California Office of Traffic Safety. The OTS assessed Santa Barbara as having the nineteenth worst record for traffic accident injuries and fatalities after adjusting for population and distance driven.
Santa Barbara experienced 544 traffic accidents that resulted in injuries or fatalities in the most recent year that OTS studied. On the city's main thoroughfares, careless drivers pose a threat when they don't stop or yield.
Most Dangerous Crossroads in all of Santa Barbara
Despite Santa Barbara's many attractions, its roads can be hazardous, especially when motorists are intoxicated, distracted, or fail to stop or yield. Highway 101 runs through Santa Barbara from southeast to northwest. Santa Barbara County has the highest number of fatalities and injuries from motor vehicle accidents.
Among the riskiest crossroads in and around Santa Barbara are the ones listed below:
Cliff Drive & Las Gaviotas
Las Posadas Road & RT 101
State Street & Mission Street
Personal Injury Settlement
Our client was the victim of a rear-end accident who was left injured and severely in pain. Arash Law was able to outshine other injury law firms when he searched online, and thankfully we were able to handle everything for our client from A to Z — All that he had to do was ask and focus on his recovery. Our client's life has changed forever, and the compensation received for the pain and suffering has opened paths for new lifelong opportunities.
Personal Injury Settlement
Our client was the victim of a rear-end accident who was left injured and severely in pain. Arash Law was able to outshine other injury law firms when he searched online, and thankfully we were able to handle everything for our client from A to Z — All that he had to do was ask and focus on his recovery. Our client's life has changed forever, and the compensation received for the pain and suffering has opened paths for new lifelong opportunities.
Common Reasons for Car Accidents in Santa Barbara
Several factors contribute to the high number of car accidents on California's roads, including intoxicated or drowsy drivers, distracted drivers, aggressive driving, and faulty or poorly maintained vehicles.
Aggressive Driving and Speeding

Driving far beyond the posted speed limit increases the risk of losing control of the vehicle and the impact force in the event of a collision, which raises the probability of fatalities or serious injuries. Excessive speed is a contributor to one out of every three auto accidents. High-speed driving is frequently aggressive driving. Aggressive drivers may cut others off in traffic or drive too closely to their vehicles. They could act aggressively and disrespectfully, making lewd gestures and yelling obscenities, failing to signal, and placing their fury on the road ahead of road safety. Driving too quickly and forcefully is dangerous, and the driver may be held responsible for the victim's damages if the collision results in injuries or fatalities.

Dangerous Road Conditions

Numerous risky road conditions can lead to accidents. These could have been caused by a company that builds roads, a government agency in charge of road maintenance, or a truck that dumped its load or left tire treads on the road after a blowout.

Distracted Driving Accidents

The most hazardous distraction is texting, followed by talking on a cell phone, rubbernecking, adjusting the radio's station or volume, and picking or inserting a CD. It also includes consuming liquids, grooming, adjusting the GPS, reading, correcting children, handling pets, and interacting with other passengers.

Drunk or Drug-impaired Driving

According to the National Highway Traffic Safety Administration, there are a shocking number of fatal incidents each year caused by drivers who were under the influence of alcohol or narcotics (whether illegal or legal). There were 10,322 fatalities related to drunk driving in the United States in 2012, according to the National Highway Traffic Safety Administration (NHTSA). Drunk or Drug-impaired driving corresponds to one person on average every 51 minutes. Accidents caused by drunk drivers cost more than $132 billion each year, says MADD (Mothers Against Drunk Driving).
Santa Barbara Personal Injury Cases We Handle
Make sure the law firm you select is the best for your particular scenario. Here are a few of the practice areas in which we excel.
One of California's most frequent causes of personal injury is motor vehicle accidents (MVAs). These forms of accidents include:
In these situations, we ensure that our clients receive the maximum benefit from their claims. To do this, we assume responsibility for each stage of the procedure, from the initial report to the last appeal.
Unlike other law firms, we won't compromise based on convenience. We are always eager to go to court if doing so will benefit our client.
When an injury has a long-term consequence on the person, it is referred to as a catastrophic injury. These cases differ from ordinary personal injury lawsuits in that victims should be compensated for their current needs and potential future difficulties.
We have the expertise to comprehend the difficulties presented by these mishaps and the legal knowledge to guarantee that you are "made whole" by the claim.
Although working in the construction industry might be risky, employees nonetheless demand remuneration. The insurance provided by your company may not always be in your best interest. After all, they get to keep every dollar they don't give you as profit.
So, do you require legal representation to submit a worker's compensation claim? Not always, but having one ensures that you have a professional presenting your case and examining any bargain that is presented to you.
Motorcycle riders have a higher injury rate than automobile drivers. To make matters worse, insurance companies and other motorists might want to assign responsibility for the collision to the biker immediately.
We know how unjust this prejudice is toward the riding community in Santa Barbara. We'll make sure that this bias doesn't interfere with your capacity to receive compensation for losses.
The number of deadly pedestrian accidents occurs most frequently in California. These cases are often straightforward. But they can also become challenging.
A Santa Barbara law firm familiar with local laws can make the difference between a successful and unsuccessful case.
Accidents involving two cars only include people, while truck accidents involve a corporation.
Many law firms and insurance adjusters could work for the transportation company. Nevertheless, we aren't afraid to compete against big businesses due to our success.
Both people and businesses are held to account. There are ways to seek justice even when we can do nothing to bring a loved one back.
The survivors of a wrongful death shouldn't, at the absolute least, have to deal with added financial stress.
Common Injuries Resulting from Automobile Accidents
A car accident can bring severe injuries to almost any body part. The most frequent injuries suffered by victims of auto accidents in 2022 are as follows:
Back Injuries
Burns
Fractures and broken bones
Internal injuries
Knee injuries
Limb loss and amputation
Neck injuries and whiplash
Spinal cord injuries and paralysis
Traumatic brain injuries(TBI)
What to Do After a Santa Barbara Traffic Accident
You can take the following actions following an accident in Santa Barbara to ensure your safety and improve your chances of obtaining the compensation you demand:
Call 911.
Take Pictures of the Accident Scene
Watch What You Say
Get medical attention.
Contact our Santa Barbara injury firm.
Let Our Santa Barbara Law Firm Fight For You
The situation is understandably difficult for the victim. One that you shouldn't leave in the care of a claims adjuster from an insurance company.
Our Santa Barbara attorneys at Arash Law, led by Arash Khorsandi, Esq., can provide the knowledge you need. Call our Santa Barbara legal office at (888) 488-1391 if you've been in a catastrophic car accident or a minor rear-ender.
Our acclaimed law firm has been successfully pursuing just compensation for victims of auto accidents for many years. Avoid allowing insurance firms to take advantage of you by persuading you that your claim isn't worth what it should be.
We offer a FREE consultation to everybody who walks through our door and treats them like they're part of the family. We do more than serve as your legal advocate. We are familiar with the Santa Barbara region and can suggest auto repair shops, rental car agencies, chiropodists, medical professionals, and physical therapy centers. In the opinion of the qualified and skilled Santa Barbara personal injury law firm, all of our clients deserve fair counsel, compensation, and an ally during this struggle.
Get The Latest News from

The Best California Accident Law Firm Today