Santa Barbara

Uber Accident Lawyers
with over $500 Million Recovered in Compensation for Injury Clients.
You May Be Entitled to Compensation

Powerful Uber Accident Lawyers
Santa Barbara Uber Accident Lawyer
With the rise in popularity of Uber, the number of serious collisions involving rideshare drivers has also increased. While these companies have insurance to help cover damages, victims could encounter difficulties in the legal process. Consulting with trusted Santa Barbara Uber accident lawyers is the right move to take. Let us help; contact Arash Law at (888) 488-1391 to schedule a free case review.
According to Uber's 2022 annual report, the company had 131 million monthly active platform users, marking an 11 percent increase from 118 million in 2021. The $31.877 billion Uber made in 2022 was also an 83 percent increase from the $17.455 billion in 2021.
There is little doubt that Uber reigns supreme among rideshare services and is a default option for many people who need rides to get around the greater Santa Barbara area. Unfortunately, Uber vehicles are just as likely to be involved in car accidents as any other motor vehicle on California roads, and the California Office of Traffic Safety (OTS) reports that traffic fatalities in the state increased by about 7.6 percent from 3,980 in 2020 to 4,285 in 2021.
When people are involved in an accident involving an Uber vehicle, it becomes imperative for them to quickly seek legal representation because Uber claims are far more complicated than ordinary car crashes. Our skilled Santa Barbara Uber accident lawyers from Arash Law, founded by famous attorney Arash Khorsandi, Esq., can help you navigate all of the various complexities you are likely to encounter when you are merely trying to recover the financial compensation you need to pay your bills and move on with your life.
A farm worker, suffered multiple broken bones and other orthopedic injuries resulting from an auto accident where the defendant driver attempted to make a left turn in front of our client in heavy fog.
– 
ARASH KHORSANDI
Finding the Right Santa Barbara Uber Accident Attorneys
Drivers for Uber must maintain their own personal motor vehicle insurance policies, much like any other rideshare company. Uber does provide supplemental insurance for certain cases, but the company is often quick to point out that its drivers are independent contractors, not actual employees.
This little catch is often distressing to many people who imagine that a major company like Uber can be held financially liable for the damages caused in a major accident, but it is often the driver's own insurance company that becomes responsible for covering losses in these cases. There are certainly cases in which a person's damages will exceed the limits of a driver's insurance policy. While it may be possible to seek additional damages from a driver by filing a lawsuit in court, the efforts may be fruitless if a driver does not have the financial resources necessary to pay any judgment against them.
It becomes important for a person to work with experienced Santa Barbara Uber accident lawyers who know how to hold the company itself accountable for an accident and help victims pursue all of the damages they are entitled to. Insurers representing drivers and Uber itself will often try to get people to settle their cases for much less than they are entitled to. In this case, victims need to get an attorney involved in their case as soon as possible to help obtain all of the money they need and deserve.
800+ Real Client Reviews Verified by Google
Differences Between Uber Accidents and Other Kinds of Car Crashes
Liability for an Uber accident is not different from other kinds of car accidents. However, the distinction with an Uber vehicle will be when Uber itself can actually be held liable. Again, Uber does provide some measure of additional insurance for its drivers, but the company often tries to avoid having to pay anything at all and will work hard to claim that it does not have any obligation to compensate a victim.
When a person suffers injuries in an accident involving an Uber vehicle, they will typically have a claim against the driver themselves for damages. Many different kinds of people can be hurt in Uber accidents, including occupants of other vehicles, pedestrians, bicyclists, and many other parties.
Uber itself will only be liable in certain circumstances, and an Uber accident attorney in Santa Barbara will know how to hold the company liable for a person's losses when possible. Uber customarily fights most attempts to claim damages from the company itself, so people will often need legal help fighting to recover appropriate damages in these cases.
Consulting with Uber accident lawyers Santa Barbara trusts can help you understand the different kinds of situations in which Uber can be held liable. In most cases, the driver's own insurance company will always remain liable when an Uber driver is at fault for causing an accident.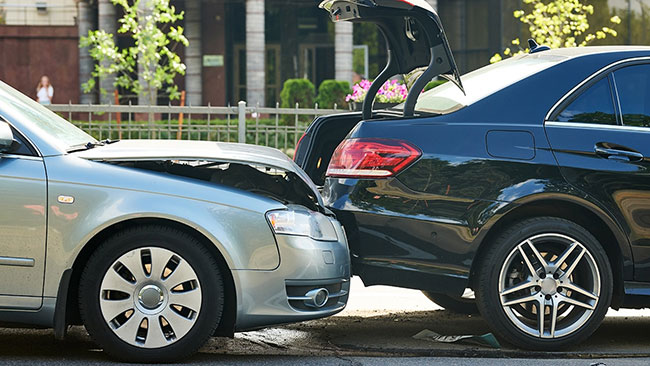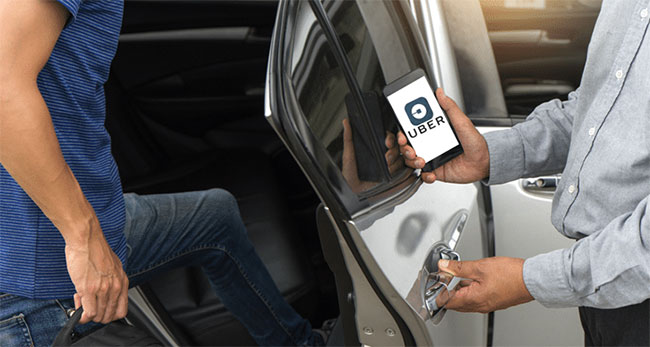 When a driver is offline or the Uber driver app is off – The driver's personal insurance company and coverages will apply.
When a driver is available or waiting for a ride request – Uber maintains auto insurance on the driver's behalf in case of a covered accident that offers third-party liability when the driver's personal auto insurance does not apply. This policy provides $50,000 in bodily injury per person, $100,000 in bodily injury per accident, and $25,000 in property damage per accident
When a driver is en route to pick up riders or actively involved in a trip – Uber maintains auto insurance on a driver's behalf in case of a covered accident that provides $1 million in third-party liability, uninsured or underinsured motorist bodily injury, or first-party injury insurance, contingent comprehensive and collision, and up to the actual cash value of a car with a $2,500 deductible.
What People Should Do After Uber Accidents
Our Santa Barbara Uber accident lawyers listed these important steps to take following any Uber accident because there will be many things that can help them recover appropriate compensation for all of their losses. You will want to be sure that you do all of the following after a crash involving an Uber vehicle.
Do not rely on an Uber driver to report an accident, even though they will probably notify the company that they have been involved in a wreck. You will want to call 911 to report your accident to the local police department and also have medical personnel dispatched to the accident scene.
Make sure a police report is being filed. Cooperate with authorities and tell them exactly what happened, but be sure not to admit any fault for an accident.
You will want to visit a hospital or other medical care provider as soon as possible after an Uber accident, even if you do not think you suffered an injury. Remember that many injuries involve delayed symptoms, and waiting days or weeks to see a doctor will only complicate your injury claim later on.
Try to be sure to get photographs or videos of your entire accident scene, trying to get pictures from various angles and distances. Also, be sure to photograph your own injuries while they are at their worst.
Look for other kinds of evidence that you believe might be helpful in your case, such as debris on the road or certain time-sensitive markings like skid marks.
Get contact information for the Uber driver, including their driver's license and insurance information. When there are any eyewitnesses to your accident, also ask them for contact information.
Call Your Own Insurance Company
You generally want to avoid dealing with an insurance company after an accident, but you can feel free to notify your own insurer about your accident. Your own insurance company can assist with certain kinds of property damage or medical bills while you are waiting to be compensated by the Uber driver's insurer.
Contact Santa Barbara Uber Accident Lawyers
Even though California state law establishes that people have two years to file injury claims after accidents, you do not want to wait to get a lawyer involved in your case. You will want to have an attorney commence their own independent investigation into your accident as soon as possible.
Uber accident lawyers in Santa Barbara can help you file the necessary claim and also work to negotiate the most full and fair settlement to your case. An attorney can deal with the Uber driver's insurer or Uber's own insurance company on your behalf, so you will not have to worry about saying anything that might harm your case.
Personal Injury Settlement
Our client was the victim of a rear-end accident who was left injured and severely in pain. Arash Law was able to outshine other injury law firms when he searched online, and thankfully we were able to handle everything for our client from A to Z — All that he had to do was ask and focus on his recovery. Our client's life has changed forever, and the compensation received for the pain and suffering has opened paths for new lifelong opportunities.
Personal Injury Settlement
Our client was the victim of a rear-end accident who was left injured and severely in pain. Arash Law was able to outshine other injury law firms when he searched online, and thankfully we were able to handle everything for our client from A to Z — All that he had to do was ask and focus on his recovery. Our client's life has changed forever, and the compensation received for the pain and suffering has opened paths for new lifelong opportunities.
Common Causes of Uber Accidents
According to "The Cost of Convenience: Ridesharing and Traffic Fatalities," the quarterly average accident rate per 100,000 people in rideshare cities was stable at just over two accidents per 100,000 people before ridesharing was introduced but spiked to about 3.5 per 100,000 after the introduction of ridesharing. Fatalities also increased by about 3 percent.
There is a wide range of possible causes of Uber accidents, but the following are three of the most common.
Driving Under the Influence (DUI)
While rideshare drivers should know that DUI is a criminal offense in California, there are still some drivers who get behind the wheel after consuming drugs or alcohol. An Uber driver who causes an accident after committing a DUI offense will typically face criminal charges, and Uber can be more likely to be liable for these types of crashes.
Many Uber drivers are preoccupied with keeping an eye on their cell phones or other mobile devices while they are behind the wheel. It is also possible that an Uber driver is trying to use a Global Positioning System (GPS) to determine how to get to a destination, and proving a distraction can be complicated for an average person, although an attorney can subpoena a negligent driver's phone records to prove they were using their device at the time of a crash.
Uber drivers often have an incentive to get their passengers to their destinations as quickly as possible, so many drivers will operate in violation of posted speed limits. Speeding remains among the most common causes of all car accidents, including accidents involving Uber.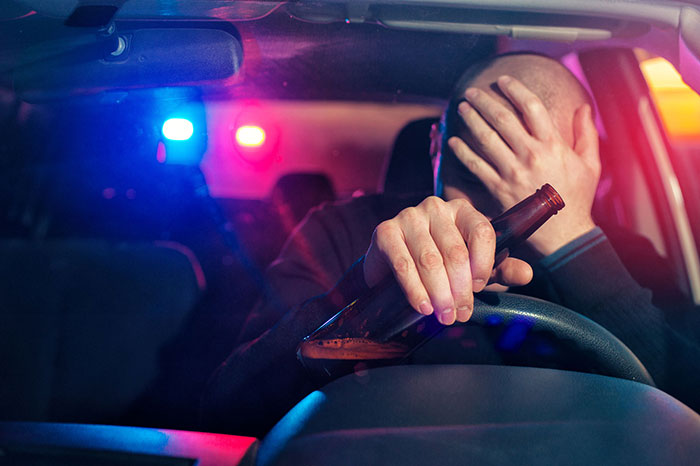 Mild Traumatic Brain Injury
December 2016: $22M+ verdict in a mild traumatic brain injury case. The entire details of the case can be found in the public record filings by the defendant entity that sued its defense.
– 
BRIAN BEECHER
Common Kinds of Uber Accident Injuries
People involved in Uber accidents can suffer a number of possible injuries. Some injuries will not be terribly serious, while others can be positively catastrophic.
In general, the most common kinds of injuries people tend to suffer in Uber accidents include, but are not limited to:
Fractures or broken bones
Concussions
Crush injuries
Closed head injuries
Knee injuries
Leg injuries
Neck injuries
Arm injuries
Internal injuries
Skull fractures
Permanent nerve injuries
Amputations
Paralysis
Severe burn injuries
Wrongful death
Possible Compensation for Uber Accident Claims
People involved in Uber accidents often have claims for various kinds of compensatory damages. The phrase compensatory damages usually involve a combination of economic and non-economic damages.
Economic damages are tangible losses that can be proven and calculated, with common examples often including:
Past, present, and future medical bills
Lost income
Property damage
Non-economic damages will be much more subjective and typically do not involve inherent financial values. These kinds of damages may include:
Pain and suffering
Emotional distress
Loss of enjoyment of life
Loss of consortium
People need to understand that no matter how concerned an agent for an insurance company might sound on the phone, the insurer is never on the victim's side. Insurance companies are typically motivated only to protect their own bottom lines, and they do so by paying as little as possible to resolve all claims filed against them.
You should decline to a call from the other party's insurer until you hire Santa Barbara Uber accident lawyers. An insurance company may extend an offer to settle your case, but you need to be aware that most initial settlement offers are decidedly lowball amounts, nowhere near what people are entitled to, and the tremendous risk of accepting these offers is that people who realize they need more money will be unable to pursue any further damages after signing releases authorizing the payments.
Contact Our Trusted Santa Barbara Uber Accident Lawyers Today
If you suffered serious injuries or your loved one was killed in an Uber accident in Santa Barbara, you should immediately retain legal counsel. Under the leadership of Arash Khorsandi, Esq., Arash Law can work closely with you and fight to see that you can recover every last dollar you deserve.
We can assist clients anywhere in Santa Barbara and throughout California, including Bakersfield, Glendale, Los Angeles, Long Beach, Anaheim, Santa Ana, Riverside, San Bernardino, Fresno, and San Diego. Our firm has recovered over $500 Million for our clients in various kinds of personal injury cases. Call (888) 488-1391 or contact us online to set up a free consultation that will allow us to fully examine the details of your case with you and discuss all of your legal options.