Do you want to file a claim for personal injury in Long Beach?
Do you have a case?

Did you sustain a personal bodily injury?

Were injuries caused by negligence of a person?

Do you have recoverable damages or losses?

IF YES,
You may be able to recover financial compensation.
TELL US MORE: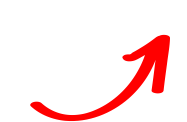 For our Long Beach Injury Lawyers – Winning isn't everything, It's the only thing.
Arash Law is considered to be one of the best Long Beach personal injury law firms that are laser-focused on automobile accidents and all forms of personal injuries. Our success rate in helping the victims accident-related injuries is unparalleled at 98%.  If we can't win any money for you, you won't owe us a penny!
The mission of our skilled legal team of accident experts is to get you the highest settlement possible. Call us at (888) 488-1391 today and speak directly with an injury attorney in Long Beach. Telephone and In-person consultations are always absolutely free!
Long Beach has a dense city infrastructure. High-risk driving areas are found along I-710, between Artesia Boulevard and Sepulveda Boulevard in the eastern end of Carson. Traffic signals around the Long Beach Airport and Signal Hill carry greater possibilities of collisions, as do areas in the vicinity of Palm Beach near the intersection of Ocean Boulevard and Shoreline Drive.
Don't be misled by other local Long Beach accident injury law firms who make promises but are not qualified to fight for you and take your case to trial. When you call our Long Beach office, you will have a designated injury accident attorney to serve your specific needs throughout the process.

If you're in Long Beach – Your search for 
"The Best Accident Law Firm Near Me" 
ends here.
All of our cases are taken solely on a contingency fee basis, which means we don't get paid if you don't get paid!  It's as simple as that. Our prestigious Long Beach law firm specializes in car accidents, truck accidents, motorcycle accidents, uber accidents, pedestrian accidents, bicycle accidents, hit & run accidents, animal-injury accidents, commercial vehicle accidents and any other type of personal injury case.  If it caused you pain, suffering, or loss of wages – you deserve compensation!
If you or someone you know got injured in a vehicular or workplace-related accident, contact Arash Law of Long Beach to speak to a winning team! Our acclaimed accident lawyers represent people in Long Beach who have been seriously injured. Whether they were a pedestrian struck by a vehicle resulting in a severe spinal cord injury, or a victim of a DUI accident that results in wrongful death – You can count on us.
Our Long Beach car accident attorneys help injured clients in Long Beach and neighboring communities, including Lakewood, Bellflower, Compton, Los Alamitos, Paramount, Cerritos, Norwalk, Downey, Lynwood, Torrance, Seal Beach, Signal Hill, Rossmoor, Belmont Heights, Belmont Shore, and Naples.
We can also assist in settlement negotiations with major insurance companies in the following areas across California: Alameda, Bakersfield, Berkeley, Contra Costa, Fresno, Irvine, Kern County, Los Angeles, Marin County, Merced, Modesto, Monterey, Newport Beach, Oakland, Orange County, Pasadena, Placer, Riverside, Sacramento, San Bernardino, San Diego, San Francisco, San Joaquin, San Jose, San Luis Obispo, San Mateo, Santa Barbara, Santa Clara, Santa Cruz, Sherman Oaks, Solano, Sonoma, Stanislaus, Stockton, Tulare, Ventura, and West Hollywood.
Call Arash Law today at (888) 488-1391 or complete our online form to book your free car accident consultation. You do not pay us anything unless we successfully settle or litigate your case.
---
Record-breaking verdicts in the following Areas of Practice