Our Berkeley Injury Law Firm

DOESN'T JUST WIN,


WE WIN BIG!
You May Be Entitled to Compensation

Personalized Service from

Our Accident Attorneys in Berkeley
Berkeley, California, is a thriving metropolis in the United States. Telegraph Avenue's unique shops and restaurants are popular with both locals and tourists. There is something for everyone in Berkeley, from the bustling UC-Berkeley campus to Tilden Park and the Arts District.
Berkeley is located in Alameda County, about 10 miles east of San Francisco, in the heart of the San Francisco Bay Area. At 10.5 square miles of land, Berkeley has another 7.2 square miles of water. Around 121,240 people are living here (U.S. Census estimate, 2016).
Our client was driving with his wife and son on a two-lane highway when a drunk driver crossed the double yellow lines, causing a head-on collision that claimed the life of a loving wife and mother.
– 
Arash Khorsandi
IF YES, You may be able to recover financial compensation. TELL US MORE: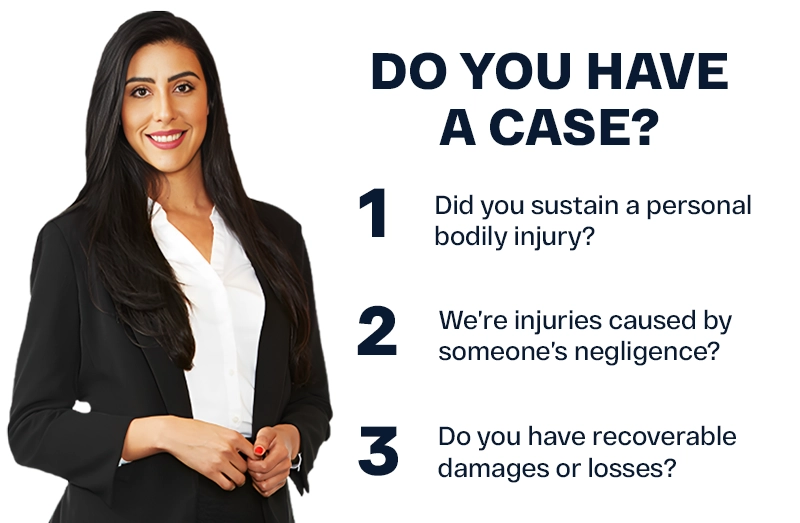 IF YES

, You may be able to recover financial compensation.

TELL US MORE:
No-Win, No-Fee Guarantee from a Contingency-based Berkley Injury Lawyer
On the other hand, tourists and some Berkeley residents aren't always vigilant enough while driving around town. Compared to other California cities of similar size, Berkeley has a greater percentage of traffic accident injuries and fatalities.
Those injured in an accident often find themselves in a financial bind. Victims of Berkeley car accidents who cannot return to work risk losing their homes and assets. Winning compensation for injuries caused by someone else's carelessness is often a victim's sole hope of staying out of financial catastrophe.
If you have been hurt in a traffic accident in Berkley, our skilled accident lawyers from our trusted law firm can help you get your life back. Accident compensation pays for medical bills, reimburses lost wages, and pays for the cost of living with a disability, among other things.
Visitors can enjoy Berkeley's year-round climate because of the city's mild weather. Temperatures range from 50 to 75 degrees Fahrenheit throughout the year. The best weather is often found in the fall and spring months. The months of December through March see most of the region's low-to-moderate rainfall.
Traffic Accidents in Berkley
According to the Transportation Injury Mapping System, there were 607 accidents in Berkeley in 2014. At least three people were killed, and 738 people were hurt in those accidents. Most of these injuries were caused by drivers not giving pedestrians the right of way in the crosswalk.
About 15% of people who live in Berkeley walk to work. Another 10% of people go to work by bicycle. People on bikes and the sidewalks get into more accidents in Berkeley than in any other California city of the same size.
Pedestrians and bicyclists are more seriously hurt in a low-speed traffic accidents than people in cars. Motorcyclists also get hurt, even though helmets protect them. At even a small amount of speed, a crash can cause people in the cars to have knee and back injuries, joint damage, whiplash, and many other injuries.
Intersections in Berkley that Saw the Most Traffic Collisions
One of the most dangerous intersections in Berkley is Gilman Street's western end. There are eight lanes of Interstate 80 entering and exiting this street. Additionally, the Bay Trail, which runs west of the intersection, is a popular destination for walkers and cyclists.
Another infamous intersection in Berkley is Ashby Avenue. Ashby Avenue's most dangerous intersections include San Pablo Avenue (14 accidents), Shattuck Avenue (12 accidents), and Martin Luther King Jr. Way (14 accidents) (nine collisions).
A total of five accidents occur at University Avenue and Sacramento Street. Following that are six accidents at the Eastshore Highway/Gilman Street and Cedar Street/Shattuck (five collisions).
The Most Common Causes of Car Crashes
Most car accidents are avoidable, but they happen due to carelessness. The key factor is the breach of duty and failure to comply with reasonable care standards. There are numerous causes of traffic accidents, but some of the most common are violations of California's Rules of the Road, such as:
Failure to stop at a red light or sign;
Illegal lane changes;
Turns or U-turns that are not allowed; failure to use turn indicators;
Driving under the influence of drugs or alcohol; and various other offenses.
Unfortunately, there has been an increase in distracted driving crashes in California. State law has several laws about using a portable electronic device while driving, but many people don't follow them. But there are also many things you can't do while driving that aren't against the law.
Distracted driving leads to traffic accidents because it affects the driver's ability to do many things. Visual interference happens when drivers have to look away from the road and other areas.
Operators may have physical consequences if they take their hands off the steering wheel or other car parts. There are clear signs of negligence when a driver does things unrelated to driving. This can lead to car accidents.
Types of Accident Cases We Handle in Berkley
Personal injury is an umbrella term that can include different types of accidents. Here are some types of personal injury cases we handle:
Car Accidents: According to new traffic data issued by police in February, Berkeley had many more fatal crashes and incidents resulting in injuries in 2021 than the previous year.
According to Berkley Police Department records, 433 collisions in 2021 caused injuries, a 37% increase over injury wrecks in 2020. It was the city's worst number of road fatalities since 1984.
Motorcycle Accidents: There were 488 motorcycle fatalities in California in 2018. This represents a 15.57 percent decrease from last year's 578 motorcycle deaths. On the other hand, thousands of other motorcyclists were killed or seriously injured in accidents.
Meanwhile, the California Office of Traffic Safety reports that at least 42 people were killed or wounded in motorcycle crashes in Berkley alone in 2019.
Bicycle Accidents: Bicycle accidents account for fewer than 2% of all fatalities in car accidents. Bicycle accidents can be fatal, and the vast majority of them involve a motor vehicle. Traumatic brain injury, internal organ damage, loss of motor control, spinal cord injury, bone fractures, and other life-threatening injuries are examples of catastrophic and life-threatening injuries.
According to the Berkley Police Department, cyclists were involved in 93 of the city's 433 injury collisions (21% of them).
Pedestrian Accidents: According to the California Office of Traffic Safety, around 144 people were killed and injured in pedestrian accidents in Berkley in 2019 alone. Walking anywhere inside the city can be dangerous.
Suppose you have been injured in a Berkeley pedestrian accident because of another driver's negligence. In that case, you have the legal right to pursue a personal injury claim with the help of an experienced Berkeley personal injury attorney.
Drunk Driving Accidents: Intoxicated or drugged drivers cause drunk driving accidents. Drugs and illegal substances can impair your judgment and affect your driving ability. They can also affect your vision, brain function, and coordination, increasing the risk of a person getting into a car accident.
According to the Berkley Police Department data, DUI collisions decreased slightly in 2021, from 46 to 39.
What Kind of Compensation Can I Receive for My Losses?
Arash Law's legal team is dedicated to pursuing the responsible party for all losses you suffer due to your injuries, which may be more extensive than you expected. We make certain that you receive full compensation for the past, present, and future, which may include the following:
Medical expenses for treating physical conditions, mental anguish, scarring, and disfigurement;
Loss of income, business opportunities, and ability to work;
Damage to property;
Losses result from the impact on your personal relationships with your spouse, children, and other loved ones; and, depending on the specifics of your case, many other types of losses.
We Give Solid Representation to Victims of Traffic Accidents
The majority of traffic accidents result from a driver's negligence, which is a legal concept that necessitates proof of certain elements. They are as follows:
1. Duty: All drivers are responsible for others on the road.
2. Breach: The responsible motorist violated the legal duty by deviating from this standard of care.
3. Causation: Your injuries were directly caused by the breach of duty.
4. Damages: As a result of your injuries, you suffered losses.
It is more difficult than it appears to prove any of these elements, but you must do so to recover compensation. Our Berkeley car accident team gathers all necessary evidence about these four components, and we also collaborate with experts and resources to support our efforts.
Count on a Berkeley, CA Car Accident Attorney to Protect Your Rights
If you were injured in a car accident in California, Arash Law and the team led by Arash Khorsandi, Esq. could provide the solid representation you can rely on. We know to negotiate settlements with insurance companies and the experience to fight for your rights in court. When you work with our skilled car accident attorneys, you can rest assured that you have a strong, knowledgeable advocate on your side. We take on difficult auto collision cases head-on, fighting for the compensation you deserve after suffering painful injuries due to another driver's negligence.
Our firm's attorneys have decades of combined experience representing car accident victims in Alameda, Bakersfield, Berkeley, Contra Costa, Fresno, Irvine, Kern County, Long Beach, Los Angeles, Marin County, Merced, Modesto, Monterey, Newport Beach, Oakland, Orange County, Pasadena, Placer, Riverside, Sacramento, San Bernardino, San Diego, San Francisco, San Joaquin, San Jose, San Luis Obispo, San Mateo, Santa Barbara, Santa Clara, Santa Cruz, Sherman Oaks, Solano, Sonoma, Stanislaus, Stockton, Tulare, Ventura, and West Hollywood.
We aggressively pursue the responsible driver's insurance company, whether in settlement negotiations or court. Call us at (888) 488-1391 for a free, no-obligation consultation to learn more about your legal options and how we can best help you. Visit our website to discover more about the legal services we provide to people who have been injured in vehicle accidents in Berkeley, California.
Get The Latest News from

The Best California Accident Law Firm Today