Our Kern County Injury Law Firm

DOESN'T JUST WIN,


WE WIN BIG!
You May Be Entitled to Compensation

OUR FIRM Has The

Best Team of Kern County Accident Lawyers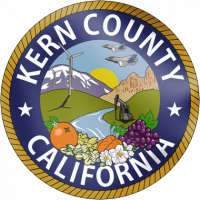 Kern County is a large county in the heart of California, home to roughly 900,000 residents. Kern County's economy relies heavily on agriculture and oil production. Kern County is home to three of the five major oil fields in the United States. Kern's agriculture is the state's second-largest export after oil. The region's highest-yielding crops include almonds, cotton, cherries, and vegetables.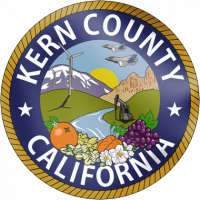 Kern County, with a population of 54.9% Hispanic as of 2020, is California's third-most populous majority-Hispanic county and the nation's sixth-largest. Kern County is part of the Bakersfield, California, Combined Statistical Area. The county is in the southern part of the Central Valley. It covers an area of 8,161.42 square miles (21,138.0 km2) and stretches west to the southern slope of the Coast Ranges and east past the southern slope of the eastern Sierra Nevada and into the Mojave Desert at Ridgecrest.
Its northernmost city is Delano, and its southernmost point is just past Lebec, where Grapevine is, and where the parallel Antelope Valley ends at its northernmost point. The agriculture and oil industries are very important to the county's economy. There are also a lot of aviation, space, and military facilities, like the Mojave Air and Space Port, the China Lake Naval Air Weapons Station, and the Edwards Air Force Base.
Kern County is home to Kern River, the largest artificial lake in the San Joaquin Valley, and is a haven for outdoor enthusiasts. Nearly any recreational activity imaginable may be found within a few hours' drive of each other in this area of California.
Our client was driving with his wife and son on a two-lane highway when a drunk driver crossed the double yellow lines, causing a head-on collision that claimed the life of a loving wife and mother.
– 
Arash Khorsandi
IF YES, You may be able to recover financial compensation. TELL US MORE: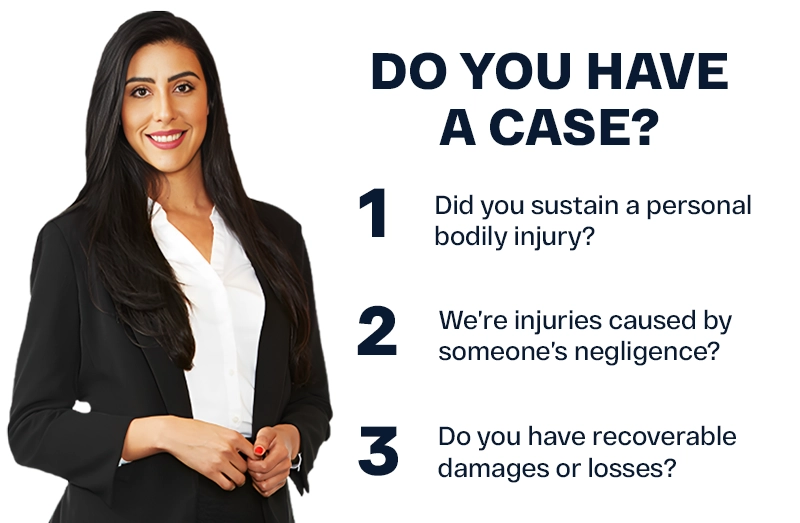 IF YES

, You may be able to recover financial compensation.

TELL US MORE:
Kern County's Major Highways
In the United States, California's State Route 99 (S.R. 99) is a north-south state route that traverses the Central Valley, virtually the entire length of the state. Interstate 5 (I-5) near Wheeler Ridge is the southern terminus of S.R. 99, which travels through the valley's easternmost areas. S.R. 36 near Red Bluff is the northern terminus of the route. The S.R. 99 runs through the cities of Bakersfield and Delano, Tulare and Kings County, as well as Selma and the towns of Kingsburg and Visalia.
It also passes through Fresno and Madera, Merced, and Turlock on its way to the cities of Modesto and Manteca, Stockton, and Sacramento. SR-99 in Kern County is the third deadliest road in California and the 11th most dangerous in the USA. With 54 deaths in the county and a total of 350 fatalities, this freeway has around 115.1 fatalities per 100 collisions. Thirty percent of these crashes involve alcohol, 63 percent in the dark, and 79 percent in clear weather.
As part of the United States Interstate Highway System, Interstate 5 (I-5) runs from the Mexican border in San Ysidro, California, to Blaine, Washington, near the Canadian border. Upon entering Kern County, the road begins a 12-mile (19-kilometer) descent from 4,144 feet (1,263 meters) at the Tejon Pass to 1,499 feet (457 meters) at Grapevine near the southernmost tip of the San Joaquin Valley, about 30 miles (48 kilometers) south of Bakersfield and 5 miles (8.0 kilometers) south of its junction with S.R. 99 at Wheeler Ridge. 
US 395 in California is a 557-mile (896-kilometer) road that runs north from Interstate 15 (I-15) in Hesperia to the Oregon state line near Goose Lake in Modoc County. Before returning to California, the route makes a brief stop in Nevada, serving the communities of Carson City and Reno. US 395 crosses the Kramer Junction Solar Electric Generating Station after exiting Kramer Junction. The highway then passes through the Rand and El Paso Mountains, crossing from San Bernardino County into Kern County near Johannesburg.
Traffic Accident Statistics
California saw a startling reversal in 2014 in terms of an increase in road deaths after years of steadily decreasing numbers. Given the emphasis on safe driving and the state's efforts to crack down on distracted driving, it was surprising to observe a tiny increase in reported crashes. In 2014, Bakersfield had its greatest road fatalities since 2006, with 35 deaths.
According to the latest recent data from the California Office of Traffic Safety (OTS), there were 1,914 injury and fatality accidents in Bakersfield in 2018. More than two-thirds of these accidents were caused by drunk drivers, a 10% increase over 2012. This is especially alarming because, despite increased safety and education initiatives to raise awareness of the dangers of intoxicated and distracted driving, injury and death rates continue to grow.
Here are some of the most common injuries caused by car accidents and some car accident statistics for 2019:
Traumatic brain injuries (TBI)
Spinal cord injuries and paralysis (quadriplegia/tetraplegia and paraplegia)
Back Injuries
Burns
Internal injuries
Fractures and broken bones
The Most Common Reasons Why Car Accidents Occur:
Car accident either happens because of driver error or something else.
Some examples of driver error are as follows.
Multitasking while driving and distracted driving
Alcohol-Induced Impairment
Other possibilities include:
Road Hazards
Weather-Related Risks
Malfunctioning mechanical parts
However, a competent attorney can determine whether or not there are additional factors that should be considered in your auto accident case. 
Types of Personal Injury Cases Our Law Firm Handles:
Many Kern County residents who have been injured in an accident are hesitant to contact a Bakersfield personal injury lawyer. They may be concerned that their case is insufficiently strong or cannot afford legal fees. People who believe they or a family member have been injured in an accident caused by another party should consult with our trusted Kern County lawyers before deciding. Here are some examples of cases handled by our firm:
Millions of people in California get in their cars every day to go to work, the store, or a friend's house. When they do, they expect to get where they're going without getting hurt. They don't expect to get into an accident because another driver was careless.
According to the California Department of Motor Vehicles, the following are the leading causes of car accidents in the Golden State:
Right-of-way violation
Traffic light violation
Distracted driving
Improper turning and speeding
A hit-and-run driver is involved in around 7.5 percent of car accidents in California. If you want an expert personal injury attorney in Kern County to evaluate your case, please get in touch with our injury attorneys now. We provide no-cost, no-obligation consultations.
More than 1.4 million licensed motorcycle riders are registered with the California Highway Patrol. Motorcycle registrations in California are also higher than in any other state in the nation. There were 2,653 motorcycle fatalities in California between 2013 and 2017. A total of 65,191 cyclists were injured in traffic accidents.
No seatbelts, airbags, or other safety features are commonly found in modern automobiles on motorcycles. As a result, motorcyclists who are involved in collisions are more likely to sustain serious injuries. If you've recently been injured in a motorcycle accident in California, please get in touch with our Kern County motorcycle accident law firm immediately. There is a chance that we can assist you in securing some much-needed financial compensation.
Bike riding is a terrific way to be healthy while still having fun in the great outdoors. The downside is that it can be extremely hazardous. It is estimated that thousands of cyclists are injured each year in Newport Beach and across the state of California when they are struck by vehicles. A total of 87,845 Californians were injured in bicycle accidents between 2007 and 2013.
Bicycle riders don't have a lot of protection. In the streets of Newport Beach, bicycles that are hit by cars or trucks often suffer serious injuries. Arash Law's experienced Kern County bicycle accident lawyers headed by Arash Khorsandi have been helping people get money for their injuries for many years. If you want us to fight for you, please contact us immediately to set up a free, no-obligation discussion.
There will be a significant financial and emotional burden on victims of drunk-driving accidents. Those accountable for these injuries are the careless motorist and their insurance company, which will pay for the medical bills. Your damages claim should include compensation for economic and non-economic losses and compensatory damages for more personal injuries.
Drunk driving crashes kill almost 30 people daily in the United States, and more than 10,000 people are killed yearly. There are approximately 1,000 drunk driving deaths in California each year. Most of the time, these Bakersfield car accidents involving drunk drivers cause serious injuries. More than $44 billion has been spent on medical care because of crashes caused by drinking.
If you were in an accident in Bakersfield with a drunk driver, it seems clear that the drunk driver caused the accident. Not all cases are this easy to figure out. Talk to a lawyer to determine the laws of driving while impaired. These laws will affect whether or not the drunk driver will be found negligent, and they are important to build a case against the drunk driver so that you have a better chance of getting paid. 
Arash is a great person and a great lawyer.
He keeps you up to date and takes the time to answer all and any questions you can have for him, no matter how long it takes, which I love...
Thanks for all the help Mr. Khorsandi!
I really appreciate your ability to explain things and help me understand the complex world of Law...
It was the best decision I could have made to call you guys first.
Thank you to the best lawyers of Arash Law for being so professional, kind, helpful and honest with me...
Our Kern County Accident Lawyers Are Ready To Assist You
Regardless of the circumstances surrounding your injury, it would be best if you got legal counsel as quickly as possible. Our dependable Kern personal injury lawyers can gather evidence for your case much more quickly if they can decide that your claim is solid enough to pursue. Making sure all relevant procedures have been followed and gathering witness statements while still fresh in their thoughts should be finished as quickly as possible. Early preparation of legal cases increases the likelihood of a good outcome and speeds up the entire process so that clients can collect their reimbursement sooner.
We Offer a No-Win, No-Fee Option for Car Accident Victims in Kern County
You're wondering how you will pay for all of this legal help. We can understand why you'd feel that way. Most people know that legal fees can be expensive for the average person, and this is especially true for those already struggling to recover their losses following an accident. The good news is that a Kern County accident attorney is available at our acclaimed injury law firm, where we work on a no-win, no-fee basis.
A successful settlement or a court judgment on a client's behalf results in our costs being deducted from that settlement or judgment; if the case fails, we won't charge you. Contact Arash Law managed by Arash Khorsandi, Esq. by dialing (888) 488-1391. We provide no-risk, no-obligation consultations so you can talk about your vehicle accident with us. It is our job to establish if your claim has substance, aid you in negotiating with insurance providers, and help you file for compensation if necessary.
Our Kern County accident lawyers can help you negotiate a settlement with major insurance companies in the following areas across California: Alameda, Bakersfield, Berkeley, Contra Costa, Fresno, Irvine, Long Beach, Los Angeles, Marin County, Merced, Modesto, Monterey, Newport Beach, Oakland, Orange County, Pasadena, Placer, Riverside, Sacramento, San Bernardino, San Diego, San Francisco, San Joaquin, San Jose, San Luis Obispo, San Mateo, Santa Barbara, Santa Clara, Santa Cruz, Sherman Oaks, Solano, Sonoma, Stanislaus, Stockton, Tulare, Ventura and West Hollywood.
Get The Latest News from

The Best California Accident Law Firm Today