Our Anaheim Injury Law Firm

DOESN'T JUST WIN,


WE WIN BIG!
You May Be Entitled To Compensation

Our Anaheim Accident Lawyers

Provide Skilled Representation For Families in Need
The Greater Los Angeles Area includes the city of Anaheim, which is located in Orange County, California.
The city was the most populous in Orange County, the tenth most populous in California, and the 56th most populous in the US as of the 2020 United States Census, which recorded a population of 346,824. The Disneyland Resort, the Anaheim Convention Center, and two major sports teams, the Los Angeles Angels and the Anaheim Ducks, are all located in Anaheim, the second-largest city in Orange County by land area.
Long drives through Anaheim, California's famed streets, are breathtaking. An automobile accident is the last thing you would expect to spoil a picture-perfect ride with its gorgeous scenery and soft wind. When another driver's carelessness causes an accident, it can be extremely upsetting and unexpected. To receive financial compensation for injuries experienced in an accident, you will need to be able to make sound decisions as soon as possible following the incident.
Nobody plans for a car accident, so many drivers are caught off guard and unsure of what to do after the collision. Our injury law firm in Anaheim is a prime example of a legal organization with extensive experience in injury claims resulting from auto accidents. With years of experience, Our Anaheim legal team is dedicated to helping your case come out as favorably as possible.
Our client was driving with his wife and son on a two-lane highway when a drunk driver crossed the double yellow lines, causing a head-on collision that claimed the life of a loving wife and mother.
– 
Arash Khorsandi
Did you sustain a personal bodily injury?
Were injuries caused by someone's negligence?
Do you have recoverable damages or losses?
IF YES, You may be able to recover financial compensation. TELL US MORE:
Anaheim's Most Dangerous Intersections
Harbor Boulevard is Anaheim's main north-south road, running from Powder Canyon in the north to Newport Beach in the south. One of Anaheim's busiest streets, Harbor Boulevard, frequently sees intersection collisions. The intersections on Two Harbor Boulevard are statistically riskier than the others.
At the Harbor Boulevard and Lincoln Avenue intersection, 32 accidents involving 50 injuries occurred. Fifty-three people were hurt in 31 junction crashes at the intersection of Harbor Boulevard and La Palma Avenue during the same period. The Harbor Boulevard and Lincoln Avenue intersection is potentially riskier because more serious accidents happen here than at the Harbor Boulevard and La Palma intersection.
Many people from Anaheim drive on Harbor Boulevard regularly. Drivers must use extreme caution in some areas. Numerous people have been hurt along this route due to other drivers' irresponsibility. If an intersection collision occurs in the Anaheim region, which can happen for various reasons, it is crucial to understand one's alternatives.
Car Accident Statistics in Anaheim
The city of Anaheim sees an annual average of 5,004 accidents, with at least one person hurt in 43% of those incidents. The number of accidents and injuries is rising in Orange County, which is home to over three million people. But numbers mean nothing if you or a loved one is hurt in an accident. It would help if you discovered how to get assistance from knowledgeable California, Anaheim accident lawyer.
Typical Causes of Automobile Crashes
Each year, there are about 400,000 car accidents in California. According to estimates, these collisions cause at least 250,000 injuries. Every year, there are more car accidents in our state. Collisions can occur for a variety of reasons,
including the ones listed below:
Distracted drivers
Drowsy driving
Drunk or Drugged Driving
Right-of-way violation
Speeding
Cases of Personal Injury That We Represent
We take on a wide variety of matters, including but not limited to the following:
We have encountered a wide range of automobile accident kinds and causes during the decades that we have practiced personal injury law in California. Whiplash injuries, catastrophic injuries, rear-end collisions, angry drivers, and wrongful death are all types of accidents in which we can help you. You have choices regardless of the specifics of your auto accident. Speaking with a California auto accident attorney first might provide you with all the knowledge and assurance you require during this trying time before speaking with an insurance claims adjuster.
Large trucks, by nature, operate differently than smaller motor vehicles. They have larger turning radiuses, slower stopping speeds, and a greater tendency to roll over. Inadequate driver training, lack of ability, and poorly maintained trucks can easily lead to terrible accidents. While no two truck crashes are the same, there are common types of collisions that occur with 18-wheelers.
Five common causes are listed below:
Jackknife
Rollover
Tire blowout
Rear-end collisions
Lost load
Motorcycle accidents are terrible tragedies in which the rider is almost always more seriously injured than anyone else. There is a heightened danger of death or serious injury for motorcyclists in the event of an accident. Physical repercussions from motorcycle accidents can range from head and brain injuries to road rash and painful tattoos.
Riders on motorcycles may also sustain significant material damage and emotional scars. Injured parties may receive financial support from the civil courts, but it cannot undo a motorcycle accident. Make immediate contact with a qualified personal injury lawyer following a motorcycle accident.

Emperatriz Ayala
My husband had an accident 2 years ago, a 85 years old man hit him, the Arash law group works very well on my husband case that took 9 month and he won the case and my husband was happy with the results. A year later I got into an accident as well and I'm still waiting in my case is almost resolving and it's 9 months already. This people knows the law and they do their job right to help you out in getting the most for you to fight on your behalf. I strongly recommend the Arash Law firm they do things right in a efficient and professional manner.

Chris Zavala
Had a great experience with all the people at Arash law. Long story short was in a bad car accident. It was overwhelming and the whole process was a lot, but they kept me in the loop. They answered all my questions and gave me great advice. Couldn't be any happier. Would definitely recommend anyone looking for a personal injury lawyer. They'll guide you through the whole process!

Jill Smith
Having Arash Law handle my auto accident was the best decision I could have made. Everyone I interacted with was kind, professional and detail oriented. I am extremely happy with the outcome and would recommend them highly.

Joseph R. Porter
From start to finish, Arash Law firm is there every step of the way with close, constant, personal contact and attention. I never knew a Law firm could actually care so much for me as a person and what I was personally going through as well as the settlement I was going to recieve once my case was finally completed. Thank you to everyone at Arash Law for your ongoing support and communication. You are the ONLY firm I will ever recommend to someone who is need of a great attorny.

Monica Parra
I had an excellent experience with Arash Law. I will definitely recommend to my family and friends. I interviewed a few firms before deciding to work with Arash Law. What made my experience excellent was (i.e. head attorney being accessible to talk to and he answered all my questions and concerns, sensitive and thorough personel who completed in home intake & follow up process, being connected immediately to quality Physicians who addressed my injuries and recovery process, clear contract-read throughly to ensure its something you can commit to). Being in a car accident is a traumatic experience and I had a sense of peace knowing Arash Firm was walking with me throughout the whole process. Thank you Arash Firm for all your hard work and help. I am so grateful and appreciative for you all! 🙏 With Gratitude, Monica Parra
Common Injuries Acquired After an Accident
Indeed, your unique injury cannot be broadly categorized. Each injury is distinct and affects the person and their loved ones differently. While some wounds are temporary and heal fast, others may endure for the rest of a person's life. Just a handful of the many types of personal injuries we've seen throughout our time as Anaheim accident lawyers are the following:
Bone fractures can be brutally painful and leave a person with long-term medical problems. Some fractures heal completely with the right medical care, patience, and rest, but others need surgical correction or even the implantation of steel plates and pins to ensure normal recovery. Broken bones are additionally known to result in chronic discomfort, restricted range of motion, and difficulty returning to work for the victim.
Some of our clients have experienced fire-related burns, while others have experienced chemical burns due to occupational contact. Some burn victims need specialized care at a burn center, where they could be diagnosed with infections, hypovolemia, or PTSD. There are often obvious scars on the bodies of burn victims.
Facial and dental injuries
Injuries to the face and teeth can leave permanent scars, damage, and pain. Additionally, victims of these accidents usually experience severe psychological distress due to damage to their faces and teeth, which may necessitate reconstructive treatments.
Many customers have encountered traumatic brain injuries (TBIs), ranging from a (relatively) slight concussion to serious, long-term brain damage. An extended hospital stay and extensive rehabilitation are frequently required after a TBI. Even so, many people who sustain head or brain injuries never fully recover from their previous quality of life.
Car crashes, slip-and-fall accidents, and other personal traumas that include internal organs. While internal injuries are dangerous and require immediate medical care to prevent potentially fatal complications, not all internal injuries exhibit symptoms immediately. Therefore, getting medical help as soon as possible after any personal injury is crucial.
These injuries frequently occur in auto accidents. Your body's inertial force may cause your neck and spinal cord to "snap" out of alignment when your car stops due to a collision, resulting in intense pain, restricted movement, and many other problems. When the complex system of muscles, bones, and tissues in your neck and back are injured, even the simplest activities can be extremely difficult to complete pain-free.
Finally, every personal injury is unique. Two people can get comparable wounds under comparable circumstances and have different experiences. An experienced personal injury attorney in Anaheim who takes the time to get to know you and the details of your accident is essential for obtaining the specialized assistance you need. Our trusted law firm strives to provide client-centered legal aid in each case they handle. Even though we know there is no universal solution to personal injury claims, we do everything we can to help our clients maximize their recoveries.
Mental or Emotional Nursing Home Abuse
This was a sad and tragic case in which our client was paralyzed after being struck by a distracted driver. The maximum policy settlement was 5.25 million and we were able to settle for the full amount. In addition, we were able to add additional workers' compensation benefits from our client's employer, as he was working at the time of the incident. The parties agreed to settle our client's workers' compensation claim for $2.5 million.
This was a sad and tragic case in which our client was paralyzed after being struck by a distracted driver. The maximum policy settlement was 5.25 million and we were able to settle for the full amount. In addition, we were able to add additional workers' compensation benefits from our client's employer, as he was working at the time of the incident. The parties agreed to settle our client's workers' compensation claim for $2.5 million.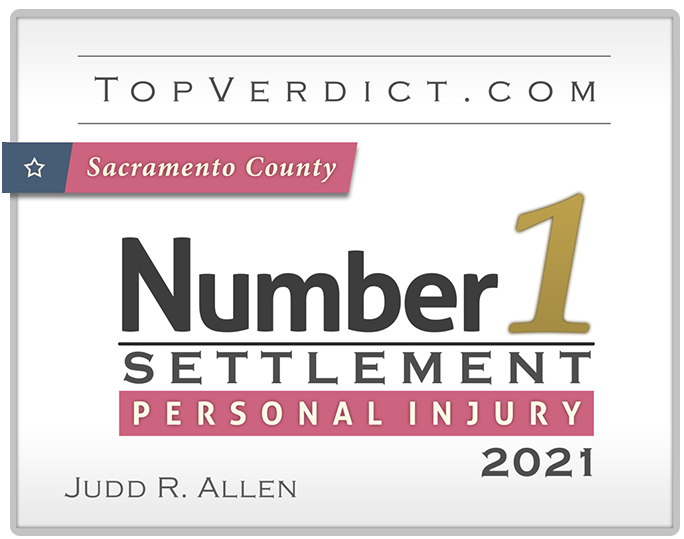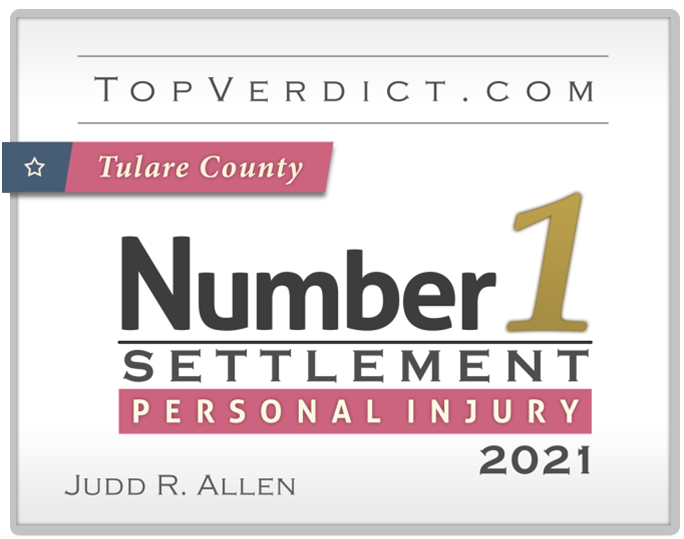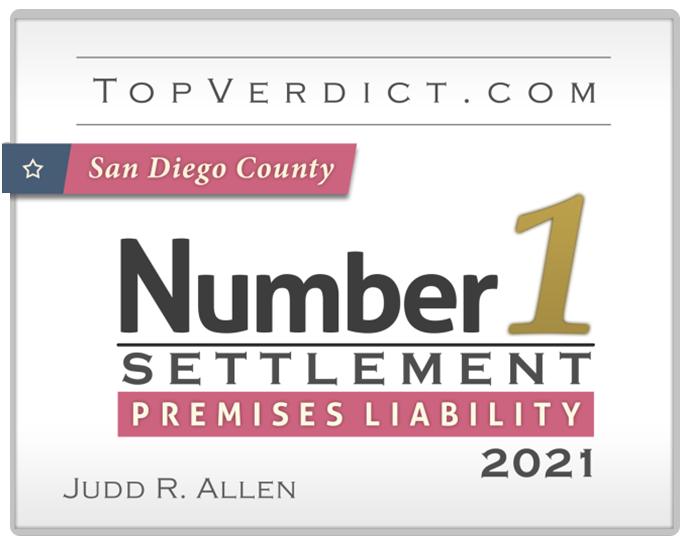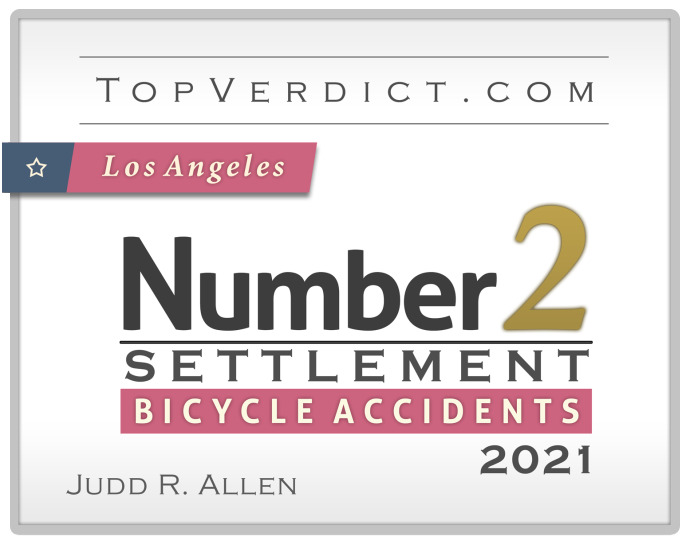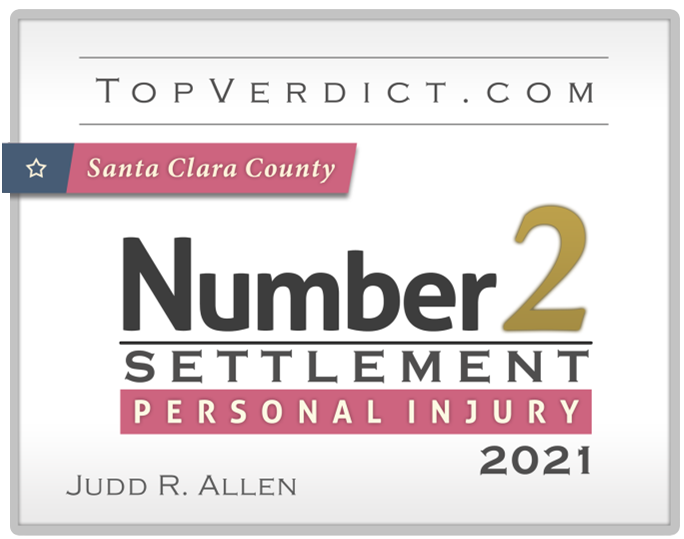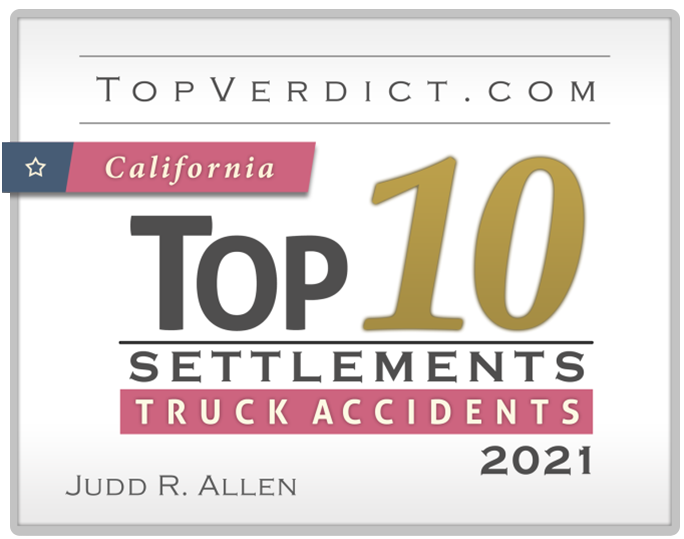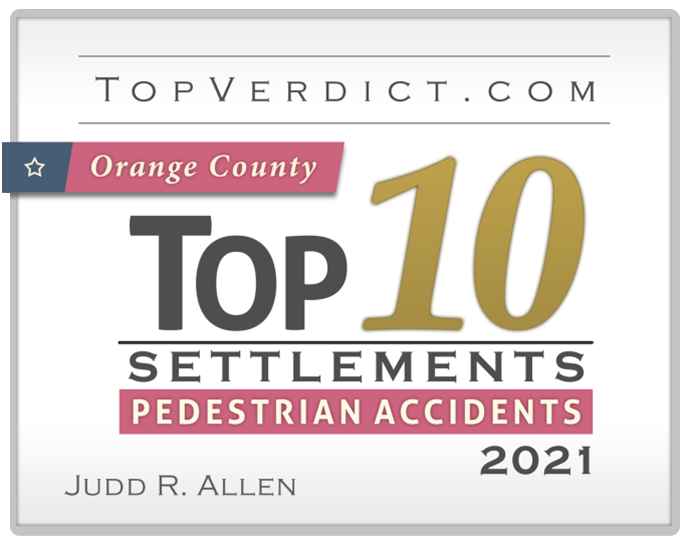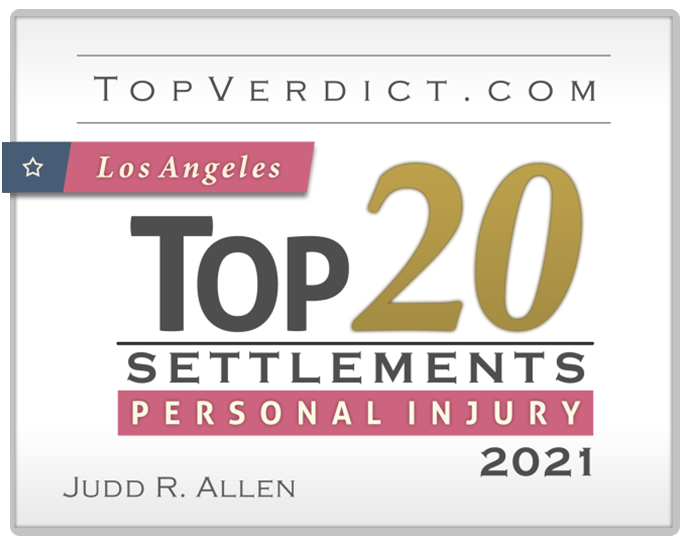 The Statute of Limitations in California
Depending on the kind of personal injury litigation, the parties involved, and other factors, the statute of limitations may change. In most situations involving personal injury, the statute of limitations in California begins to count down two years after the accident. The two-year limit is applicable in the majority of injury circumstances, including:
Bicycle accidents
Motorcycle accidents
Car accidents
Premises liability
Dog bites
Trucking accidents
Actions to Take after an Accident
The first steps you take after an accident in Anaheim involving you or someone you care about are crucial. Your chance to recover and file a lawsuit against the person who caused the accident depends greatly on what you do in the aftermath of an Anaheim accident. Consider and keep in mind the following advice if you ever find yourself in a situation like this:
Seek Medical Care
Follow your doctor's Instructions
Obtain the police report
Determine Your Liability
Talk to Anaheim accident lawyers
Stay in Touch With Your Attorney
Gather Evidence
Consult With Us Now at No Cost. The Best Accident Lawyer in Anaheim!
The legal team at Arash Law headed by Arash Khorsandi, Esq. has decades of experience with personal injury cases, including those involving auto accidents. We are seasoned trial attorneys who won't rest until you receive fair compensation. You won't need to worry when we are advocating for you. In addition, we guarantee that we will keep you apprised of developments and negotiate to achieve the best outcome for you, but we are prepared to take your case to court if necessary.
Our determined Anaheim accident lawyers are here to succeed with you. Contact our trusted Anaheim injury law firm if you want a private legal consultation. Our attorneys are accessible every week, 24 hours a day, and all consultations are free. Feel free to ask questions; the more knowledge you have going into the claim process, the better off you'll be. If you choose us, we'll also provide you with our "zero fee guarantee," which states that only if we win will you be charged a fee and that the payment will be taken out of the settlement we secure for you.
We don't take any money if we lose. For additional information, if you have been in an accident, call Arash Law's team of talented attorneys led by Arash Khorsandi, Esq. at (888) 488-1391. The following areas throughout California where we can assist you in negotiating a settlement with major insurance companies are: Alameda, Anaheim, Bakersfield, Berkeley, Contra Costa, Fresno, Irvine, Kern County, Long Beach, Los Angeles, Marin County, Merced, Modesto, Monterey, Newport Beach, Oakland, Orange County, Pasadena, Placer, Rancho Cucamonga, Riverside, Sacramento, San Bernardino, San Diego, San Francisco, San Joaquin, San Jose, San Luis Obispo, San Mateo, Santa Barbara, Santa Clara, Santa Cruz, Sherman Oaks, Solano, Sonoma, Stanislaus, Stockton, Tulare, Ventura, and West Hollywood.