California

Back Injury Attorneys
PAY NOTHING UPFRONT

OVER $

400

MILLION RECOVERED

ZERO-FEES UNTIL WE WIN
You May Be Entitled To Compensation

Award-Winning California Back Injury & Spinal-Cord Accident Attorneys
The back supports the spinal cord, which is an essential part of the central nervous system. Back injuries can endanger the spinal cord. In severe cases, a back injury can lead to paralysis or even death. Because of the potential severity of back injuries, it is crucial to seek medical attention immediately after an accident.
A back trauma that seems mild could injure your spinal cord if it is not treated appropriately. Even seemingly minor back injuries can cause persistent pain that impacts your daily life for years to come. Getting medical treatment as soon as possible after an accident occurs will give your body the best possible chance of recovering from your injuries.
Once your medical needs have been addressed, you should also consult with a personal injury lawyer at the earliest possible opportunity. You have the right to be compensated for injuries caused by another person's negligence. If a spinal cord injury leads to paralysis or death, this compensation can run into millions of dollars. You need to protect this legal right to pay your medical bills and provide for your family after an accident occurs.
What Does the Spinal Cord Do?
The spinal cord and brain make up the central nervous system. Together, these vital organs transmit electrical signals to all areas of the body. Our bodies cannot function without them. This system is a bundle of nerves that sends necessary electrical impulses.
These electrical signals tell the heart to keep beating and the lungs to keep breathing. They also carry signals that allow us to make voluntary muscle movements. Without these signals, we cannot walk or talk.
The spinal cord follows from the skull base, down the neck, and to the tailbone. It is divided into different sections:
  Neck (cervical)
  Chest (thoracic)
  Abdominal (lumbar)
  Pelvic (sacral)
  Tail-bone (coccygeal)
Because the spinal cord is so essential to our survival, it has many protections in place. It has a robust physical covering in the vertebrae (bones) of the spine. A layer of cerebrospinal fluid then protects the nerves. This fluid creates an environment for the nerves to float in.
If there is trauma to the spine, the fluid can absorb the impact without causing damage to the nerves. These are robust systems that protect our spines from many types of danger. Unfortunately, in serious accidents, these protections may not be enough to prevent your spinal cord from being injured.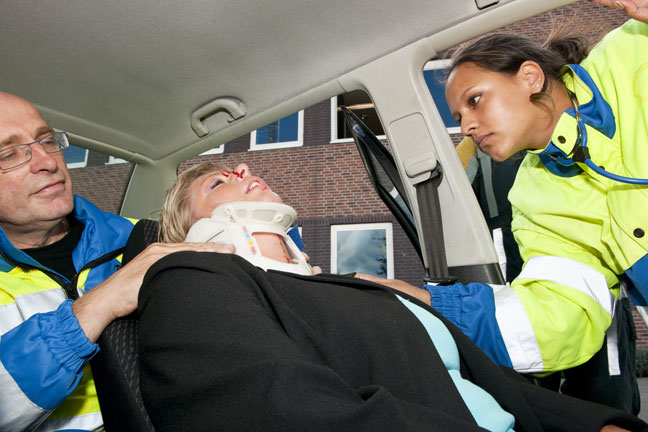 What Happens if the Spinal Cord is Injured?
Your back injuries will depend on how badly your spinal cord was injured. Minor injuries might result in pain and discomfort that resolves in a few days. More severe injuries can result in a longer recovery. You might even need pain management and other medical treatment, as back injuries can be incredibly painful.
If the spinal cord is seriously injured, you could have paralysis. Sometimes this is temporary. If the spinal cord is bruised or strained, it might need a few days or weeks to recover. Once it does, a patient might be able to regain sensory and motor functions. But in other cases, paralysis is permanent.
These victims are left permanently unable to feel or use various parts of the body. The areas that are impacted will depend on how high the spinal cord injury occurred. The higher the damage, the more body parts will be affected. The following is how medical professionals grade paralysis cases:
1
Tetraplegia or Quadriplegia
This is when paralysis occurs from the neck down. The patient loses sensation in both arms and both legs and the ability to move any of these four extremities.
Triplegia refers to cases in which three of the patient's four extremities are paralyzed.
Paraplegia is paralysis of the legs and lower body.
SM v. Doe Defendant (settled on 10/14/2020) – settlement in a case involving a client who sustained a spinal cord injury and mild traumatic brain injury when he fell off a roof. The team at Arash Law secured an additional $610,000 as part of the third party settlement.
– 
Tina Eshghieh
How Do Back Injuries Occur?
According to the American Chiropractic Association, back pain is the leading cause of disability throughout the world. This pain prevents people from engaging in work, hobbies, family activities, and other principal aspects of daily life. This disruption is why back injuries can be so devastating. It is also why negligent defendants must compensate injury victims for the back injuries they cause.
Back injuries can be the result of:

Emperatriz Ayala
My husband had an accident 2 years ago, a 85 years old man hit him, the Arash law group works very well on my husband case that took 9 month and he won the case and my husband was happy with the results. A year later I got into an accident as well and I'm still waiting in my case is almost resolving and it's 9 months already. This people knows the law and they do their job right to help you out in getting the most for you to fight on your behalf. I strongly recommend the Arash Law firm they do things right in a efficient and professional manner.

Chris Zavala
Had a great experience with all the people at Arash law. Long story short was in a bad car accident. It was overwhelming and the whole process was a lot, but they kept me in the loop. They answered all my questions and gave me great advice. Couldn't be any happier. Would definitely recommend anyone looking for a personal injury lawyer. They'll guide you through the whole process!

Jill Smith
Having Arash Law handle my auto accident was the best decision I could have made. Everyone I interacted with was kind, professional and detail oriented. I am extremely happy with the outcome and would recommend them highly.

Joseph R. Porter
From start to finish, Arash Law firm is there every step of the way with close, constant, personal contact and attention. I never knew a Law firm could actually care so much for me as a person and what I was personally going through as well as the settlement I was going to recieve once my case was finally completed. Thank you to everyone at Arash Law for your ongoing support and communication. You are the ONLY firm I will ever recommend to someone who is need of a great attorny.

Monica Parra
I had an excellent experience with Arash Law. I will definitely recommend to my family and friends. I interviewed a few firms before deciding to work with Arash Law. What made my experience excellent was (i.e. head attorney being accessible to talk to and he answered all my questions and concerns, sensitive and thorough personel who completed in home intake & follow up process, being connected immediately to quality Physicians who addressed my injuries and recovery process, clear contract-read throughly to ensure its something you can commit to). Being in a car accident is a traumatic experience and I had a sense of peace knowing Arash Firm was walking with me throughout the whole process. Thank you Arash Firm for all your hard work and help. I am so grateful and appreciative for you all! 🙏 With Gratitude, Monica Parra
What Types of Back Injuries Can I Sustain in an Accident?
There are many different ways that your back could be injured in an accident. As we have discussed, the spinal cord itself can be injured, leading to paralysis. This paralysis is the result of damage to the nerves within the spinal cord. But nerves are not the only structures in the back that can be injured. Injuries to the discs between your spinal vertebrae are quite common.
The vertebrae protect the spinal cord, so often they are injured before the spinal cord is damaged. A broken back can be incredibly painful. It can also lead to complications with the discs, joints, and other soft tissues in the area.
These injuries could be a strain or herniation, which can be incredibly painful. They can also lead to other conditions over time, such as spinal stenosis, in which a bone fragment or slipped disc puts pressure on the spinal cord. Disc injuries can also aggravate underlying spine conditions.
Some injuries, such as whiplash, involve both the bony vertebrae and the soft tissue of the back. It causes the vertebrae to compress. It can also strain the muscles, tendons, and ligaments in the neck. Whiplash is just one example of such an injury. The back is a complicated bone, nerve, and soft tissue system, and all of these systems must work together for proper function. Even a minor injury can seriously disrupt this complicated network. 
What Are Some Common Symptoms of Back Injuries?
You should seek medical attention any time you suspect a back injury. Like other injuries, these can become worse if they are left untreated. Pain and discomfort are the most common symptoms of a back injury.
Other symptoms are even more concerning. Call your doctor right away if you experience:
Numbness or tingling
A weakness of the extremities
Loss of coordination
Muscle spasms
Loss of control of your bladder or bowels
Fever
Difficulty breathing
You should also see a doctor if any of your symptoms persist. If your body is not healing correctly on its own, you likely need medical treatment. A negligent defendant has a legal obligation to pay for your medical bills after causing a back injury. Do not let them avoid this responsibility if you are worried about the cost.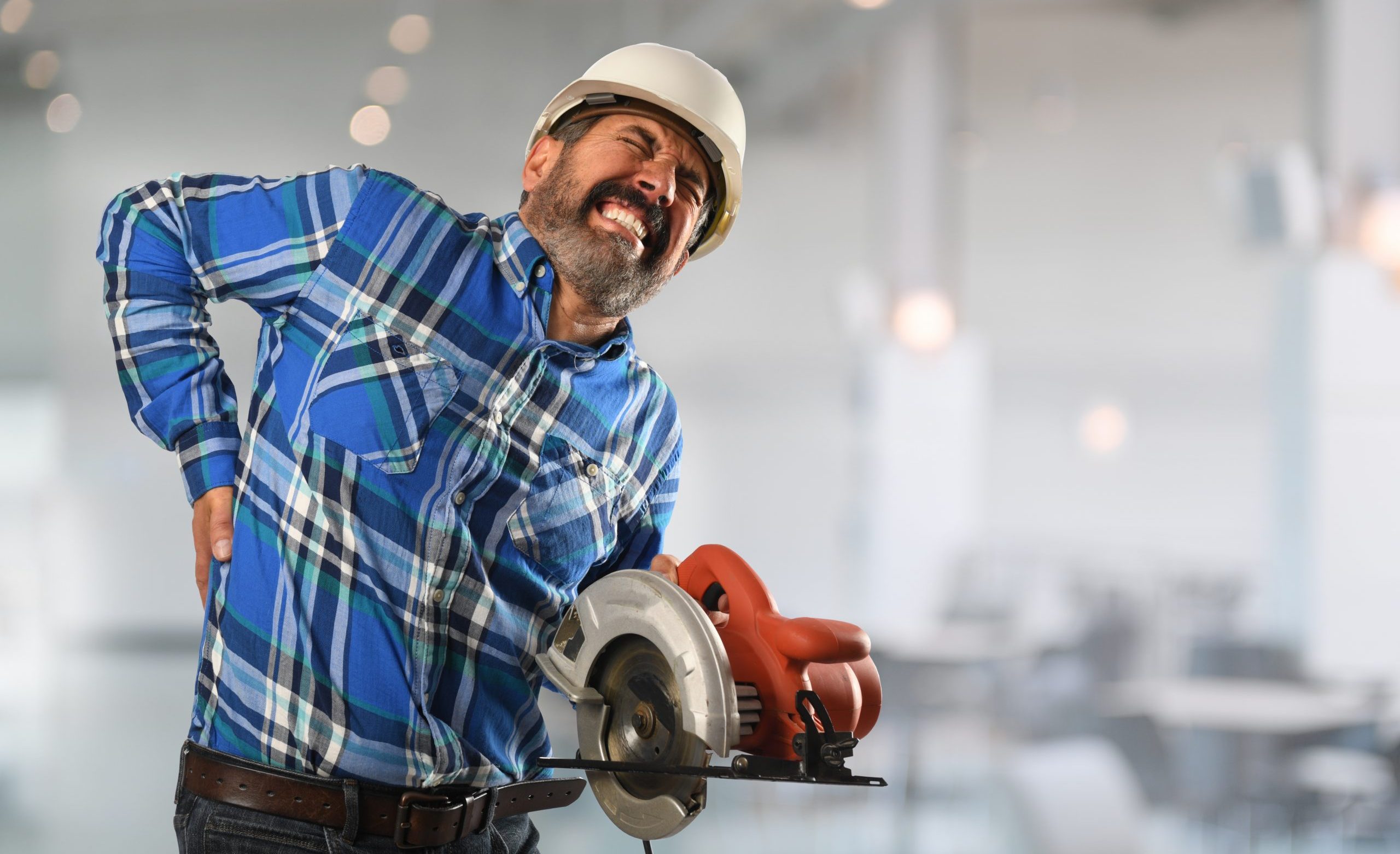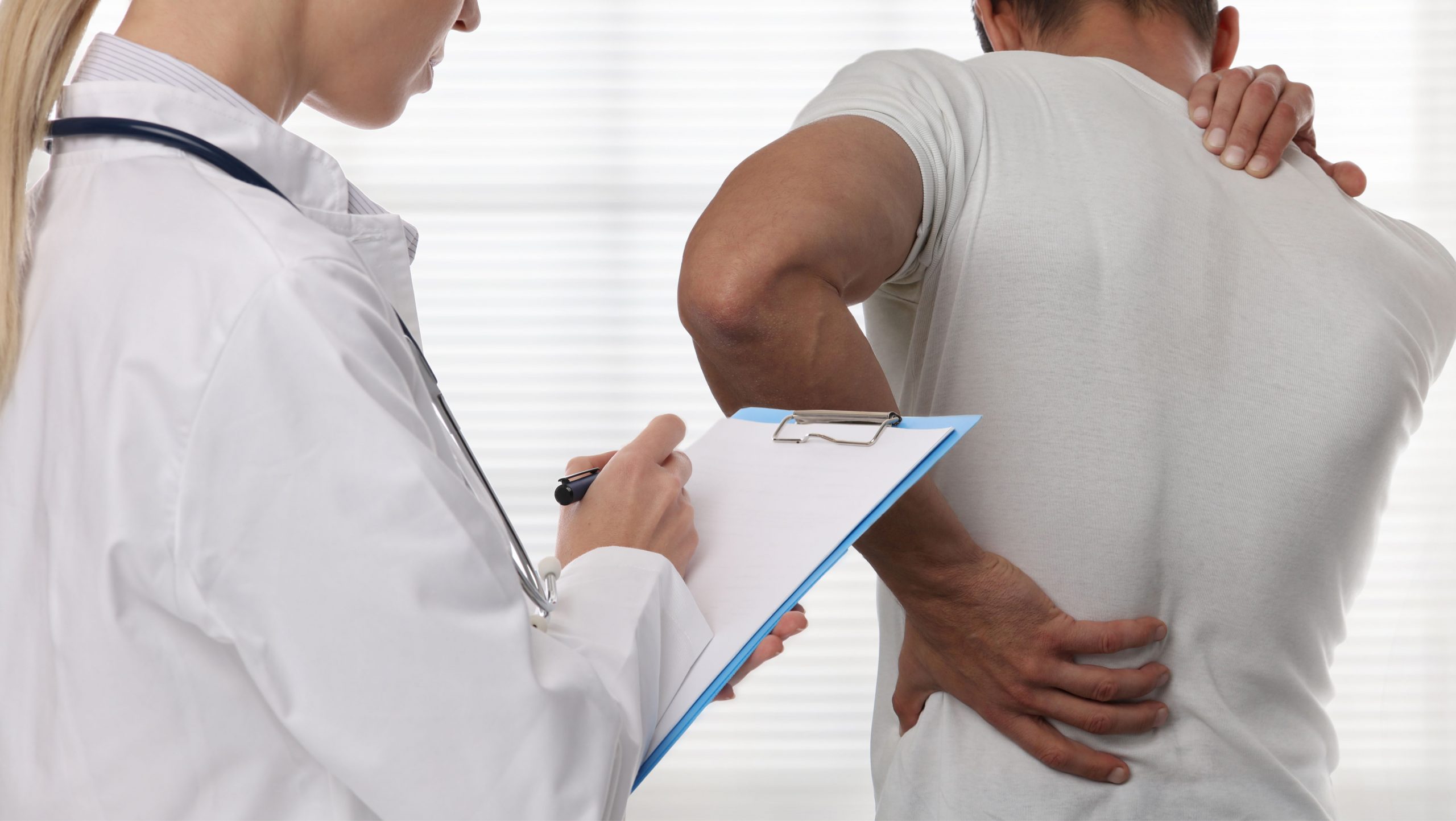 What Are the Costs of Back Injury?
There are many types of losses you will sustain as a result of your back injury. First, there are economic losses. These are the costs that can be documented with receipts and other paperwork, such as:
Medical bills (for treatment, equipment, and medications)
Lost wages (including bonuses, commissions, and any lost benefits)
Property damage
There are also non-economic damages. These are the losses that cannot be valued with a receipt but can still be compensated for in a personal injury lawsuit. These include:
Pain and suffering
Loss of enjoyment of life
Missing out on significant life events (graduations, weddings, etc.)
Changes in your daily life (not being able to hold your children, giving up hobbies, etc.)
In some cases, a defendant's conduct is especially egregious. In these cases, the law allows the plaintiff to collect extra punitive damages. As the name implies, punitive damages are designed only to punish the defendant. They deter the defendant (and other potential defendants) from engaging in egregious, dangerous conduct in the future.
The law also allows injury victims to be compensated for the future losses they will suffer due to the defendant's negligence. For example, severe back injuries can leave a victim permanently unable to work. In this case, the defendant must compensate the plaintiff for all the wages they could have earned from the time of the accident until the time of retirement.
This compensation includes all benefits, too. Health insurance, employer contributions to retirement plans, and other losses can be compensated if they would have been earned by working. Similarly, a victim can collect compensation for the estimated medical expenses incurred due to the accident for the rest of his or her life.
In cases of severe back and paralysis injuries, these costs can be staggering. A paralyzed injury victim might require full-time home care for the rest of his or her life. Added to the cost of additional surgeries and hospitalizations, consultations with medical specialists, and routine visits with a host of doctors, and future care alone compensation can quickly run into the millions of dollars.
What is the Deadline for Filing My Back Injury Claim?
Most personal injury claims have a statute of limitations of two years from the date of injury. Because of the statute of limitations, you can only file a lawsuit within two years of the accident. If that time has passed and you have not filed a suit, the defendant can have the case dismissed without paying you anything. It is important to start negotiations before then, so you have plenty of time to file a lawsuit if necessary.
In some cases, there will be other deadlines that you must meet before the statute of limitations. If you are filing a suit against a government agency, you must provide them with notice of your claim within six months of the accident.
Failure to do so can result in your case being dismissed – even if you file the lawsuit within the required time. It is essential to consult with a personal injury lawyer about your case as soon as possible. First, the attorney will be able to identify any applicable deadlines. Second, your attorney will start preserving any evidence that might be necessary for your claim.
This evidence includes surveillance footage, police reports, photos, witness statements, and other documentation. If your attorney does not work to preserve this information, it might not be available when you need it to support your case. For example, store security surveillance footage is usually erased after a certain amount of time has passed. If you do not request a copy right away, it might be gone before you can show it in court.
Sometimes a company or individual will be resistant to providing information. In this case, your attorney might need to subpoena them to obtain the evidence. A subpoena is a court order that requires the production of documents or evidence.
A subpoena can also be used to require a witness to appear in court to testify. Your attorney cannot issue a subpoena until a lawsuit has been filed. Your attorney may need to quickly file a lawsuit to issue a subpoena and preserve critical evidence, which is why it is critical to consult with them as soon as you can following an accident.
Experienced, Aggressive Back Injury Attorneys for California Injury Victims
If you or a loved one has sustained a back injury in an accident, it is essential to consult with a personal injury attorney as soon as possible. You have the legal right to be compensated for damages caused by another person. The sooner an attorney is involved, the better protected your legal rights will be. You don't have to search the state for the best back injury lawyer.
Our experienced personal injury lawyers know how to handle back injury cases. We have collected over 400 million dollars for clients in San Francisco, Riverside, San Jose, San Diego, Sacramento, Sherman Oaks, and all other parts of California. We negotiate fair settlement offers, and when necessary, we file lawsuits and fight hard in court. Call Arash Law at (888) 488-1391 to schedule your free consultation with one of our experienced California injury attorneys under Arash Khorsandi.