Santa Barbara

Personal Injury Lawyers
with over $500 Million Recovered in Compensation for Injury Clients.
You May Be Entitled to Compensation

Santa Barbara Personal Injury Lawyers committed to

Helping You Receive The Maximum Compensation For Your Injury
Got injured in an accident in Santa Barbara? Trust our Santa Barbara Personal Injury Lawyers to stand firmly by your side. At Arash Law, we've secured over $500 million for our clients, and we don't get paid unless you do first. If you cannot visit us personally, reach our 24-hour Santa Barbara hotline for immediate assistance at (888) 488-1391. Take advantage of our proven expertise during these challenging times Santa Barbara is a coastal city located in Santa Barbara County, California.
Santa Barbara is a coastal city located in Santa Barbara County, California. The city is south-facing towards the coastline between the Pacific Ocean and the Santa Ynez Mountains. As of 2020, the Census reports the population at 88,665. The city is known for its Mediterranean climate and as the "American Riviera."
It is a popular tourist and resort destination. It also has a diverse economy comprising education, technology, health care, finance, manufacturing, and agriculture. There are four higher learning institutions in the area:
There are various modes of transportation available to residents and guests. The Amtrak train and Santa Barbara Airport are popular modes for getting to distant destinations. The Amtrak runs from San Diego to San Luis Obispo. For short-distance travel, there are several highways, including U.S. Highway 101, which connects to various places like:
While these highways are convenient, they pose a serious risk to drivers. Accidents are prevalent throughout Santa Barbara County. After a collision, you require the assistance of skilled Santa Barbara personal injury lawyers.
Santa Barbara has pristine beaches, an excellent climate, and Spanish architecture, making it a pleasant place to live. The biggest downside, as you might imagine, is the city traffic. With more traffic, there is a higher chance of a traffic collision. Like other populated cities, accidents are challenging to avoid. Serious accidents are common for residents throughout the city. Heavy tourism is another factor that contributes to the high rate of collisions.
After an accident, California allows victims to seek compensation when negligence or careless action causes an injury. Whether the damage resulted from a car accident, dog bite, medical malpractice, or other negligent action, the legal system has an option for you. Your best step is to speak with experienced Santa Barbara personal injury lawyers.
Arash Law, founded by famous attorney Arash Khorsandi, Esq., will work within the legal system to take action against the responsible party. Typically, you can pursue monetary damages for a personal injury claim. However, other damages are also available. You must establish negligence, causation, and damages for a successful claim. Our firm has been litigating personal injury cases for decades.
Taking precedence over the legal claim is seeking medical attention. Your health is your top priority, as it is ours. If your condition allows, you should also attempt to gather evidence from the accident scene. The better equipped we are with information, the faster we can resolve your claim. Some cases will resolve with a few letters, while others require extensive legal action, including preparing for trial.
Our experienced personal injury lawyers in Santa Barbara will handle your case, starting with an initial interview all the way to settlement or trial. You must schedule a consultation to discuss your case and get advice on the appropriate steps.
Our firm handles personal injury cases on a contingency fee basis. You will not pay any out-of-pocket expenses starting with a consultation. Once we accept your case and you sign up for our law firm, you will not receive a bill for any questions or concerns you have. Our team is at your disposal to ensure you always understand what is happening with your case.
When Arash Law takes on a case, we prepare it for trial, even if we expect to settle out of court. This approach has helped our clients
recover over $500 Million
. We have flexible options for meeting with potential clients. Call our offices for an initial consultation today at (888) 488-1391.
2019: $27M confidential settlement in a case involving multiple plaintiffs.
– 
BRIAN BEECHER
Statistics for Personal Injury Incidents in Santa Barbara
The California Office of Traffic Safety collects accident data and compares it to various cities throughout California. Comparing Santa Barbara to 106 other cities, it is ranked the 19th worst city for traffic accident injuries and deaths. In their latest reporting year, there were 544 traffic accidents.
Pedestrian and Bicycle Accidents in Santa Barbara
The general statistics for accident rates in Santa Barbara are startling, but it is even more worrisome when you look at the data closer. While motorists are in grave danger, bicycle riders and pedestrians have an elevated risk. Accidents involving cars and bicycles in Santa Barbara injured or killed 86 victims. This number gives Santa Barbara the third worst ranking among the 106 cities analyzed by the OTS.
While it is unsafe for bicycles, it is also dangerous for pedestrians. Therefore, the city ranks as the 13th worst for pedestrians among the 106 cities compared. OTS found 57 pedestrian accidents resulting in injury or death.
Making matters worse, young pedestrians under 15 are at greater risk than others. Their injuries and deaths put Santa Barbara in the 10th spot for accidents involving children. Senior adults are also in danger. Accidents involving those 65 and older give us a ranking of 12 out of 106. Seniors and children face higher risks when they go walking around Santa Barbara.
Traffic Accident Causes in Santa Barbara
Negligence is to blame for traffic collisions in Santa Barbara, including drunk driving, speeding, distracted driving, and traffic infractions. Considering these causes, the OTS has ranked the city 10th out of 106 for alcohol-related accidents. You cannot discuss alcohol-related accidents without considering night-time accidents as well. Nighttime collisions earned us the 12th-worst ranking.
800+ Real Client Reviews Verified by Google
Auto Accident Lawsuits in Santa Barbara
The good news is that most traffic accidents settle before a lawsuit is filed. There is a statute of two years for filing lawsuits. It is likely that you will resolve your claim before this deadline. However, when it becomes necessary to file a case for a traffic collision in Santa Barbara, Arash Law is ready to take that step.
Your lawsuit will be filed in the Superior Court for Santa Barbara. The Santa Barbara County Courthouse is located at 1100 Anacapa Street. It is a beautiful courthouse and a historic structure. The courthouse has six judges that hear civil cases such as personal injury matters.
In the most recent reporting year, 267 motor vehicle accident lawsuits were filed. For the same reporting year, there were 244 of those lawsuits resolved. There was only one jury trial among those 244 cases. Santa Barbara County has a faster case resolution rate than the statewide average. Three-fourths of motor vehicle accident claims are resolved within one year of filing, and 92 percent are resolved within two years.
Cases Our Santa Barbara Personal Injury Lawyers Handle
The personal injury landscape has many subcategories. While car accidents make up most of these claims, there are several others. Arash Law handles a multitude of personal injury cases, including:
Bike accidents
18-wheeler accidents
Motorcycle collisions
Aviation accident
Boat accident
Catastrophic injuries
Premises liability
Bus collisions
Train accidents
Rideshare collisions
If you have suffered an injury from someone else's negligence, you must speak with our Santa Barbara personal injury lawyers to help you with your case. We will investigate the situation to determine who is responsible and file a claim on your behalf.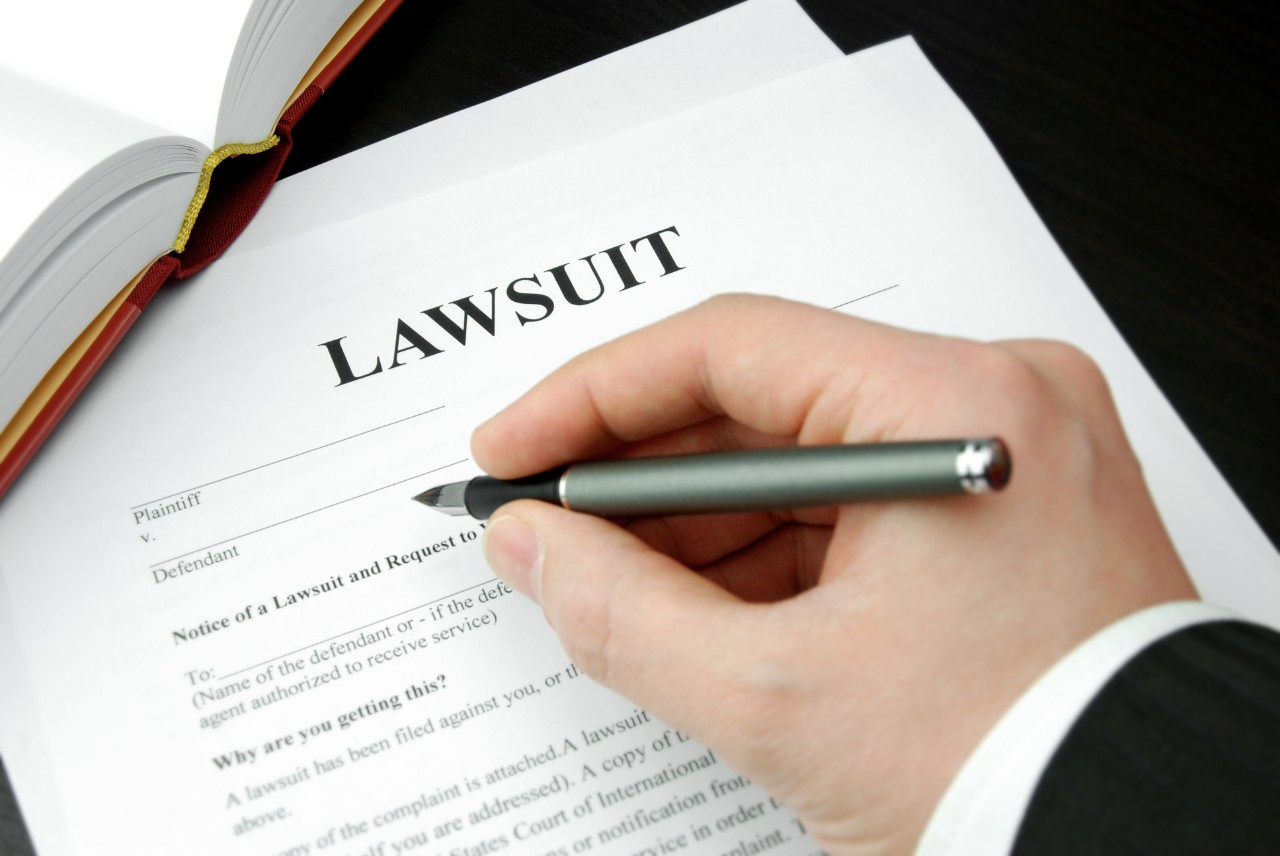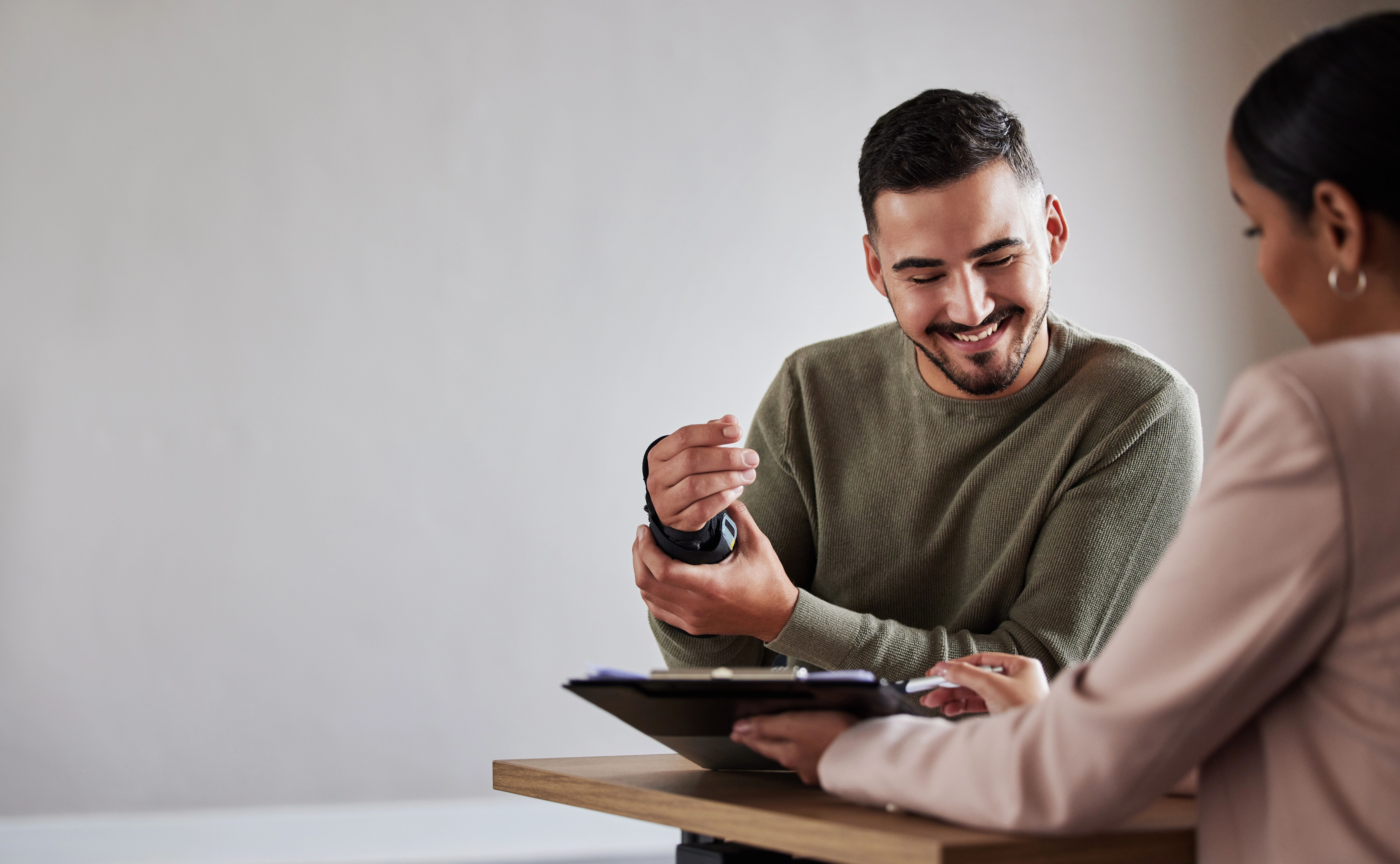 What Compensation Can You Demand?
It is common for injury victims to run out of money while they are recovering from an accident. Your health is essential, which means missing work and capping your health insurance policy. You might have to dip into your savings accounts or borrow money. Our Santa Barbara personal injury attorneys will pursue compensation for these losses. Injury victims must be confident that they are seeking maximum compensation.
You can face debt and bankruptcy if you do not seek the maximum compensation available for your case. If you have a permanent injury, that will also impact the rest of your life. Compensation recovery is where our Santa Barbara personal injury lawyers come in. We will make the recovery process easier for you.
When we bring accident claims to the insurance companies, we know how much your case is worth and how to negotiate with the insurer to get there. We will fight diligently for your claim. We will calculate your losses to the maximum case value, considering individual factors. The compensation we will fight for can include the following:
Medical bills – Medical expenses will pile up quickly after an injury. Filing a personal injury claim is often the only way to recover these losses. For severe injuries, the insurance policy will max out quickly. The insurance company will also fight you at every turn. Costs that are related to injuries include:

Hospitalization
Prescriptions
Ambulance transport
Emergency medical care
Surgery
Medical equipment or devices
Future medical care

Lost income – Some injuries require a few days off work, while others leave victims permanently unable to work. When you cannot work, your income is severely crippled. Some employers offer disability pay, but it is only a portion of your typical salary. It is rarely enough to stay afloat. Therefore, you must include lost income in your demand. If you cannot work, we can also consider the money you will not earn due to a lower earning potential.
Property damage – Your vehicle, bicycle, personal effects, and more can be a significant financial burden after an accident. Totaled vehicles can cost victims thousands to replace them. It is important to note that with property damage, the estimate is based on the item's current value, not what you paid for it. However, our Santa Barbara personal injury lawyers will boast your losses as much as possible to maximize property damage.
Pain and suffering – Many injury cases involve non-economic damages. California allows injury victims to pursue emotional trauma, pain, and suffering damages. The more you suffer from the negligent party, the more you can demand. These damages are challenging to calculate. Often, personal injury attorneys will multiply the sum of your economic damages to determine your non-economic damages.
It is not a complete list, as every case has individual challenges. When our Santa Barbara personal injury lawyers review your case, we will consider your current and future losses. Discuss your losses, big and small, with Arash Law, run by the talented team of Arash Khorsandi, Esq.
California Pure Comparative Negligence Law
Each state has different laws for negligence. California works with pure comparative negligence, meaning injury victims in Santa Barbara can file claims against the at-fault party even when they contribute to the accident. Sometimes mistakes happen, or there are multiple parties involved.
Comparative negligence is especially vital when there are multiple parties involved. Suppose there are five vehicles involved in a collision. Each car can be assigned 20 percent responsibility for causing the accident. That means that you can still file an accident claim. However, any compensation you recover will be reduced by your fault percentage.
These always make the recovery process complex. It is best to work with good Santa Barbara personal injury lawyers to reduce your liability amount as much as possible. The lower your liability, the higher your potential compensation. Conversely, the insurance lawyer will try to raise your liability percentage. Arash Law will challenge the insurance company to keep your liability down to a minimum. Ideally, we will work towards a 0 percent liability.
Evidence is vital to keeping the liability percentage low. Evidence that can help with your liability percentage includes:
Medical records
Photographs and videos of the accident scene
Police reports
How to File a Personal Injury Claim
You must file an insurance claim before you can file a Santa Barbara lawsuit. You will need to demonstrate that someone else's negligence was the cause of the accident and your injuries. The best evidence to gather after an accident is medical attention. These records will correlate the accident to your injuries. Additional evidence is also crucial for a successful claim.
It is vital to take care of your health above all else. Many medical conditions can last for years. Sometimes the injury symptoms do not appear for hours or days after the collision. However, the moment you begin to experience pain, you must seek medical attention.
Sometimes victims report suffering chronic pain years after the accident. Your health insurance can help cover some of your losses. Unfortunately, that might not be enough to cover everything. Our Santa Barbara personal injury lawyers will protect you now and in the future. We will look at all aspects of your injuries and work for compensation that considers the future.
The insurance company is against you, but we are working for you. Arash Law will file insurance documents, collect evidence, and negotiate with the insurance company. We will file a lawsuit when necessary to protect our clients. Do not attempt to handle a personal injury claim alone. Avoid making mistakes by hiring our Santa Barbara personal injury attorneys.
Should You Speak with an Insurance Representative?
In short, no, you should not speak to an insurance representative. We are not only considering the at-fault party's insurance company but yours as well. You should not talk openly or on a recorded line with anyone from an insurance company. You can mistakenly say the wrong thing that helps them. They will take your words and misconstrue them to increase your liability percentage.
If an insurance agent calls you, immediately direct them to your Santa Barbara personal injury attorney. If you have not retained a lawyer yet, you should speak to Arash Law under the direction of Arash Khorsandi, Esq. We will inform the insurance company of our representation and that all communications should go through our office. Once you hire a lawyer, they cannot speak to you directly.
Truck Accident Settlement
A top rated and large delivery truck company rear ended our client on the freeway. Our client was a middle aged woman who suffered neck and back injuries. The defense tried to blame it on her weight and pre-existing conditions. Eventually, we were able to resolve the matter at mediation, before going to trial.
Truck Accident Settlement
A top rated and large delivery truck company rear ended our client on the freeway. Our client was a middle aged woman who suffered neck and back injuries. The defense tried to blame it on her weight and pre-existing conditions. Eventually, we were able to resolve the matter at mediation, before going to trial.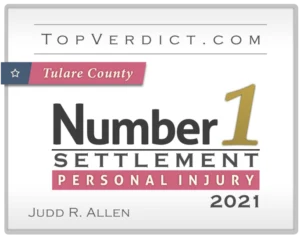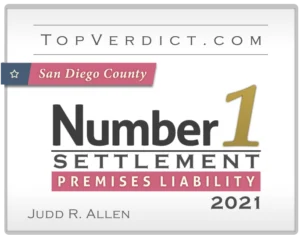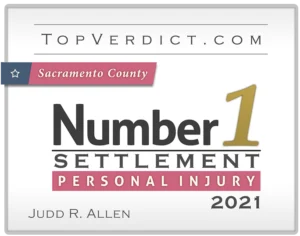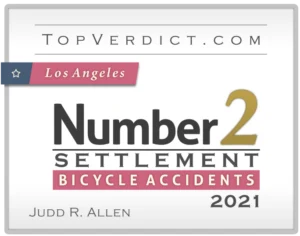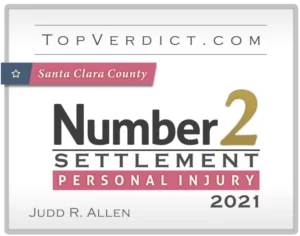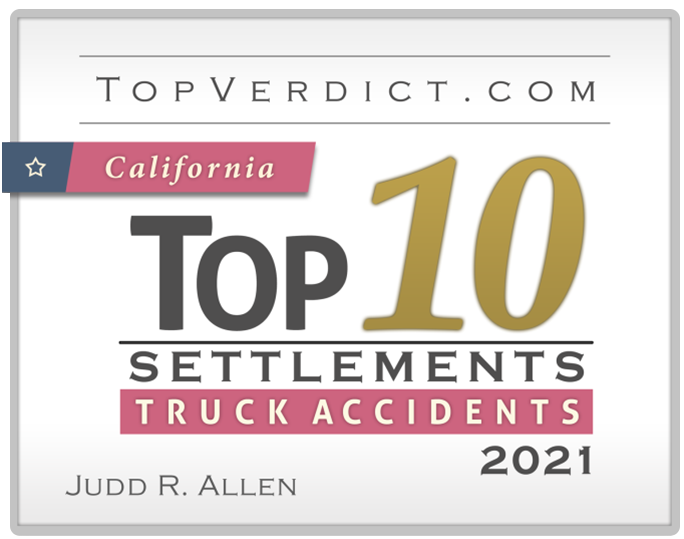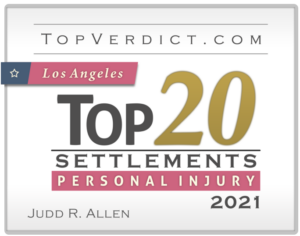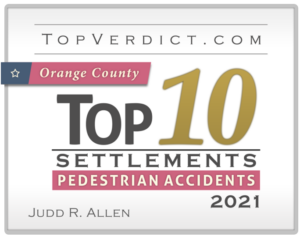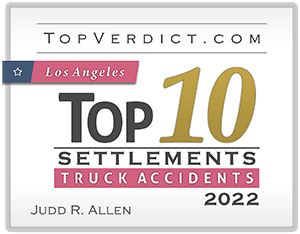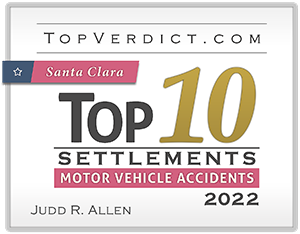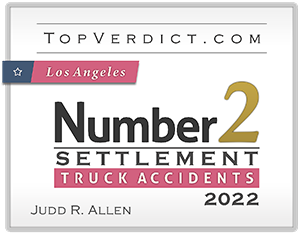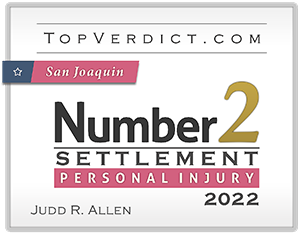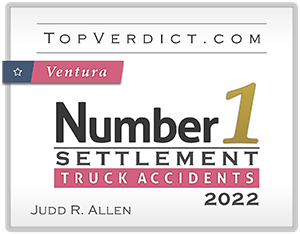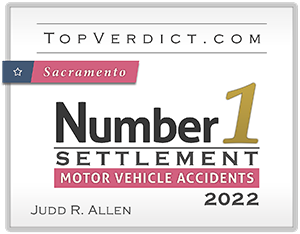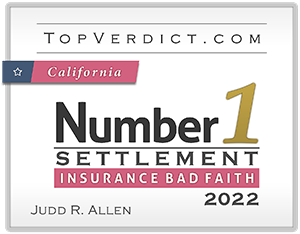 Why Choose Arash Law as Your Santa Barbara Personal Injury Lawyer?
Significant stress comes after an accident due to another party's negligent actions. Stressors can involve:
Speaking with the insurance company
Finding medical providers
Repairing or replacing your property
Under the guidance of Arash Khorsandi, Esq., Arash Law will take some of these stressors off your plate. We will ensure you get the best medical treatment for your injuries. Additionally, our team is working to garner financial compensation.
Award-Winning Personal Injury Lawyers in Santa Barbara
Being in the personal injury realm for decades, we have extensive experience. Our team has litigated many personal injury cases involving bus accidents, motorcycle collisions, car crashes, tractor-trailer incidents, defective products, and wrongful death. We can handle dangerous premises and catastrophic injuries. We represent clients in Santa Barbara County from consultation to trial.
Another benefit of working with Arash Law is our aggressive and effective legal strategy for all injury cases. We offer free consultations and contingency fee arrangements. Injury victims do not have to worry about paying out of pocket for speaking to us or using our services. Our team gets a percentage of your settlement, which we will disclose before you sign up.
Many law firms treat their clients like numbers. They only care about winning the case so they can make money. We believe that every victim deserves respect and dignity during this challenging time. We are dedicated to providing personal and caring legal representation to our clients. We have decades of experience and have won over $500 million for our clients. Our compassion and experience make our clients trust us and help us understand their circumstances. When you become our client, you become part of our family.
Our team strives to be connected and involved in the community. It is vital that the community trusts us and that we can give back. During the last holiday season, we had giveaways for Christmas trees and bicycles. We want to be a positive force in the community. We are always looking for ways to give back to our clients and community.
There are many reasons why you should work with Arash Law Injury Attorneys instead of other local personal injury law firms. To learn more about our firm, consult our Santa Barbara personal injury lawyers today.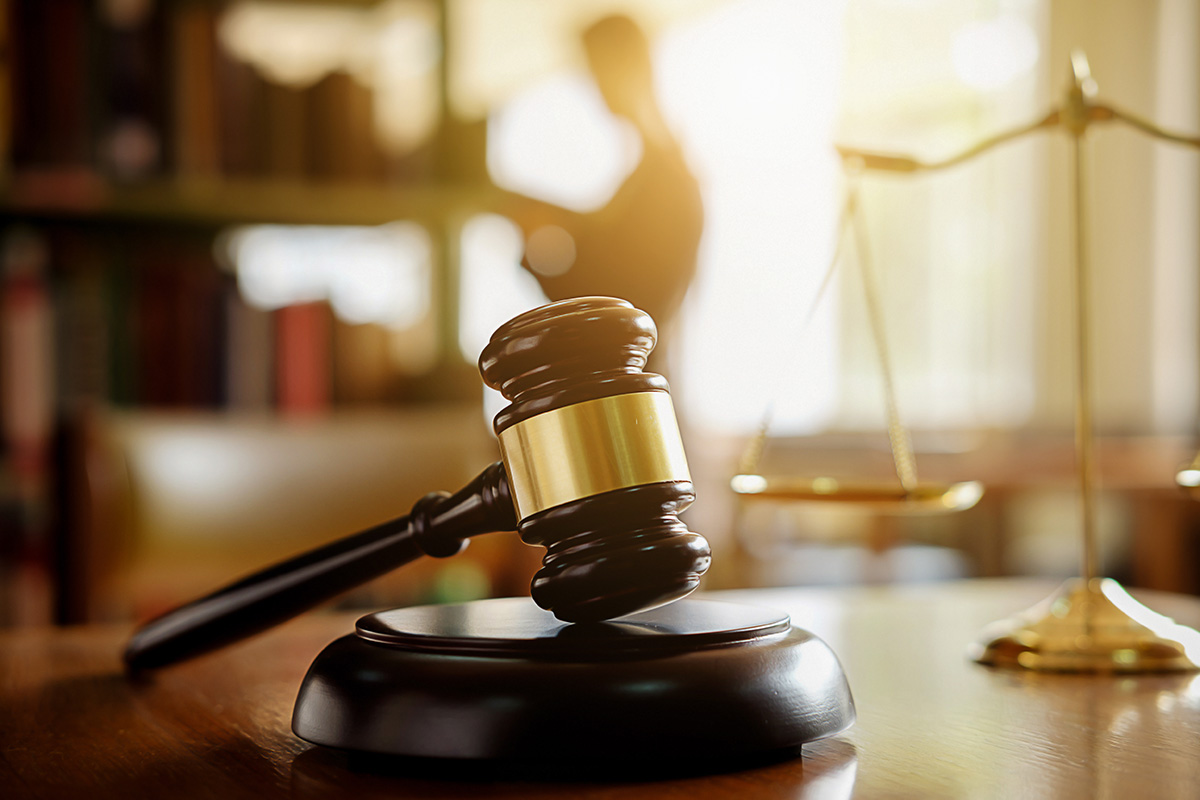 Morales v. Construction Group Staffing (settled on 7/23/2020) – settlement involving a client who was catastrophically injured when he fell from a height of 4 stories down a shaft. This is a record breaking California Workers' Compensation settlement. Read more about this case on Yahoo! Finance News
– 
TINA ESHGHIEH
How Should I Prepare for My Initial Consultation with a Personal Injury Lawyer?
Scheduling an initial consultation is the first big step after an injury. Many potential clients are unsure of what to expect and what to bring. The stakes are high, and you want the best when you are filing a claim. Financially, you are likely facing job loss, debt, and medical bills. Your claim can also impact the quality of your life for years to come. Permanent injuries can lead to a lifetime of trouble. It is vital to have legal representation from Arash Law, led by Arash Khorsandi, Esq.
You have a lot on the line and want the best advice and assistance possible. Your life depends on it. You must do everything you can to secure financial compensation. When preparing for your initial consultation, there are many things you should bring. The outcome of your case is out of your control, but you can increase your chances with preparedness and a Santa Barbara personal injury attorney.
When you prepare for your initial consultation, your personal injury attorney in Santa Barbara has a strong starting point. From there, they can continue to strengthen your case. The sooner your lawyer knows about potential disputes or problem areas, the better they can prepare. Bring the good and the bad.
Injury victims should prepare for an initial consultation by:
Writing down what you remember – The accident happened so fast that you don't know where to start. Write down everything you remember as soon as you can. Include details, big and small. While you might think a small detail is insignificant, it might change the course of your claim. Suppose you notice a surveillance camera; make a note of it. Such an observation can be useful when your Santa Barbara personal injury lawyers are looking for evidence. Be sure to record details like the date, time, location, law enforcement response, your statement, injuries sustained, and what happened at the scene.
Compiling evidence – If you can gather evidence at the scene, you must bring it to your initial consultation. Evidence can include photographs, witnesses' information, property damage photos, etc. Your Santa Barbara personal injury lawyers will review your evidence and discuss how it will impact your claim.
Gathering medical documents – We will need medical documentation to prove your injuries resulted from or were exasperated by the accident. By showing that you required medical attention from the scene or shortly after, the insurer is less likely to argue your damages.
Bringing receipts and invoices – You must keep receipts and invoices for any expenses you accumulate from the accident. These documents will help prove your losses and be included in your injury claim. Bring what you have to your initial consultation. As you continue to get more, send it to the law firm.
Printing your insurance policies – Many insurance policies can help you during an accident claim. You should bring your car insurance, health insurance, and other policy information. We can review these documents to determine the best course of action for covering your losses.
Gathering financial documents – You will need compensation if you miss work or lose your job. You must provide financial documents to help prove these financial burdens resulted from the accident. Tax documents and employment records might be required if you cannot work in the same capacity.
Printing out correspondence from the opposing party – If the at-fault party or their insurance company has contacted you, that is evidence. Bring any emails, texts, letters, or other correspondence with you to an initial continuation. Provide what you have even if you did not respond to the communications.
These items are a great starting point for your claim. Understandably each case is unique, and you might not have some of the documents ready. Bring what you have and discuss ways to gather other relevant documents with your trusted Santa Barbara personal injury lawyers.
Can I Use Social Media While My Claim Is Pending?
After a traumatic accident, it is understandable to want to inform your friends and family of your condition. Communication has heavily moved to social media. However, any posts regarding your claim, injury, or accident are ammunition for the insurance company. They will take it out of context and use it to deny your claim. They can also use it to reduce your case value. Santa Barbara personal injury lawyers advise clients to stay off social media.
If you can deactivate your social media accounts, you should. When that is not an option, there are other steps you can take to protect yourself. Steps you can take include:
Switch to private – Most social media platforms let users change the privacy setting of their page. This setting means that only you and your connections can see what you post. The insurance company cannot see them because they are not one of your connections. You should switch your page to private.
Do not accept requests – The insurance company will have their staff use personal accounts or create new pages to send you a request. If you begin receiving invites and following requests from an unknown person, do not accept them. Ignore requests from strange people until your case is resolved.
Refrain from discussing your personal injury case – You must not speak about your accident, even if you have private pages, and ignore new requests. If you post any information about the case, the insurance company will use that to challenge your claim. Sometimes the insurance company will reach out to people in your circle so they can screenshot your posts and communications. Additionally, they can also make requests to access your social media accounts.
Do not post photos of yourself – Your recovery will require that you spend time in pain and visiting doctors. However, your condition can also allow you to participate in certain activities with family and friends. Sadly, photos of you having fun or spending time with family are detrimental to your case. The defense can use a picture of you at the park or having fun to say you are not following doctors' orders or are faking your injury. Do not publish photos until your case resolves.
Ask friends not to tag you in posts – If you spend time with your family and friends, you must make a significant request from them. Ask them not to post photos or tag you on social media. Some social media sites have options to prevent tagging or ask for your approval before posting. When you are tagged, it appears on your page, which can alert the insurance company.
Social media is a goldmine for insurance companies. They are looking to harm your claim, and your accounts are the perfect place to find what they need. While you think your posts, comments, and activities are harmless, the insurance company does not. If you have been active since your accident, alert your Santa Barbara personal injury lawyer of your activity. They can guide you on what to do with them and if they will impact your case.
What Mistakes Can Harm My Personal Injury Case?
Some injury victims are confident in their claim because it is clear that the other party was responsible for their injuries. This confidence can sometimes lead to making costly mistakes. Opposing counsel is already looking for ways to deny your claim. Any mistake can lead to them accomplishing that goal. Arash Law, specifically the legal team you hire led by Arash Khorsandi, Esq., can explain what you should and should not do following an accident. Some mistakes you should avoid:
Putting off an initial consultation – Some evidence is only available immediately following a collision. When you put off meeting with a Santa Barbara personal injury lawyer, it can prevent them from gathering evidence, speaking to witnesses, and protecting you from the insurance company.
Waiting too long to seek medical treatment – Putting off treatment, even for a minor injury, is detrimental to your case. The insurance adjuster can argue that you suffered an injury from something else or did not take the proper steps to mitigate your losses.
Posting about your case or accident online – As previously mentioned, stay offline, as your posts can be used as evidence.
Providing a recorded statement – Never speak to any insurance company after an accident. When they ask for a recorded statement, that is a red flag. Divert them to your personal injury attorney in Santa Barbara.
Ignoring doctor's orders – Follow all instructions that the doctor and medical professionals advise. If you deviate from their instructions, it will impact your compensation award significantly.
Discuss Your Claim with Personal Injury Lawyers Santa Barbara Trusts
When you suffer an injury and want to discuss your legal options, Arash Law under the direction of Arash Khorsandi, Esq., should be your first call. We bring experience, professionalism, and compassion to every case. We will fight for every penny available that applies to your claim.