Personal Injury Attorneys in Riverside Helping Injured Victims Recover Compensation
There are many ways you can be injured in Riverside. Maybe you were on Magnolia when a car ran a red light and hit you. Perhaps you were hiking Mount Rubidoux, and another hiker's dog bit you. Or maybe that car you bought at a dealership downtown had a factory recall you should have been told about, and the defect caused you to get in a wreck on the 91 to 60 interchange on your way to Moreno Valley.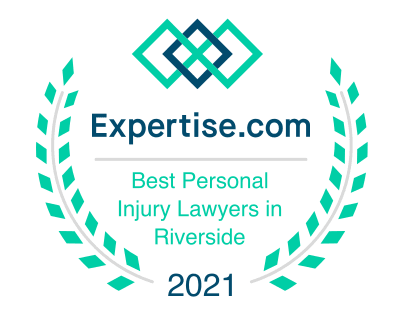 These and other accidents are often the result of someone else's negligence. Whether it is a driver, a dog owner, or a motor vehicle manufacturer, you have the legal right to be compensated for injuries caused by another person's negligence. Insurance companies spend vast sums of money to fight personal injury claims. Their claims adjusters and legal teams handle thousands of cases, and they are trained to pay as little as possible. This is why it is so essential for you to hire your own personal injury attorney after any Riverside accident.
At Arash Law, our experienced Riverside accident lawyers know how to fight for your right to compensation. We have helped many accident victims recover damages after auto accidents, dog bites, workplace accidents, slip and fall incidents, nursing home abuse and neglect, truck crashes, and many other types of accidents. Call (888) 488-1391 as soon as possible to schedule your free consultation.
According to the United States Census Bureau, Riverside County gained nearly three hundred thousand residents between 2010 and 2018. This is an increase of 11.9 percent of the population in less than a decade. More residents mean more traffic, more jobs, more houses, more construction, more pets, and more long-term care facilities for both children and older adults. All of this increases the risk of being involved in an accident and sustaining a personal injury.
WHAT TYPES OF PERSONAL INJURY CASES DO WE HANDLE IN RIVERSIDE COUNTY?
There are many ways a person can be injured. At Arash Law, we handle a wide range of injury cases, including:
Car Accidents
Because Riverside County is so close to Los Angeles and has such a large population, it experiences a significant number of car accidents. There are many ways in which a driver can be found at fault for causing a car accident. Texting and driving is one of the most common offenses. Sometimes the other driver is simply not paying attention as traffic comes to an abrupt stop.
Other times, the driver was intoxicated by drugs or alcohol, and the negligence is evident from the blood tests. When another driver causes personal injuries or damage to your vehicle, he or she has a legal obligation to compensate you. This is why California (like other states) requires drivers to carry minimum amounts of liability coverage on their auto insurance policies.
Pedestrian Accidents
Pedestrians are the most vulnerable road users here in Riverside. They are slower and harder to see than motor vehicles and bicycles. They do not have the protection of a steel vehicle frame or even a helmet. It is all too easy for a pedestrian to be seriously injured by a car, truck, motorcycle, or bicycle. Children and the elderly are especially vulnerable to injuries sustained in a collision between a vehicle and a pedestrian.
Pedestrian accidents occur all too regularly in Riverside County. The California Department of Public Health reported 267pedestrian fatalities between 2007 and 2013. When a pedestrian is killed by driver negligence, the surviving family members may have a wrongful death claim against the driver. It is essential for loved ones to consult with an attorney after any accident in order to protect their legal rights.
Truck Accidents
According to the Federal Motor Carrier Safety Administration, 2016 saw an increase in fatal crashes involving large trucks and buses. Fatalities increased 5 percent while the number of fatal crashes increased by 6 percent. Accidents involving large vehicles – such as a commercial truck – tend to cause more severe injuries than accidents involving smaller passenger vehicles.
This is because the added weight of the vehicle increases the momentum created by a collision between two vehicles. Truck accidents can cause serious injuries that lead to permanent disabilities, paralysis, brain damage, or even death. It is vital to hold truck drivers and transportation companies responsible for the devastating injuries they cause.
Motorcycle Accidents
Collisions between a passenger vehicle and a motorcycle almost always result in worse injuries to the motorcycle rider. Unlike the occupants of the vehicle, a motorcyclist does not have the benefit of seatbelts or airbags. The rider also does not have the steel frame of a vehicle to protect his or her body from the force of the collision. Most motorcycle riders take the full brunt of an accident with the road, another vehicle, a tree, or other deadly forces. They are often left with permanent, debilitating injuries that change the course of their lives.
The more serious your injuries are, the more money it will take to compensate you for your losses fairly. This is why motorcycle accident victims often have even more of a financial stake in their personal injury settlement than victims of less severe accidents. If you or a loved one has been injured in a motorcycle accident, contact the experienced Riverside motorcycle accident lawyers at Arash Law right away.
---
Speak with a Riverside Personal Injury Lawyer in Arash Law as fast as you need after a crash.

We can help you through the process from beginning to end.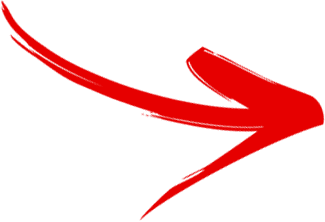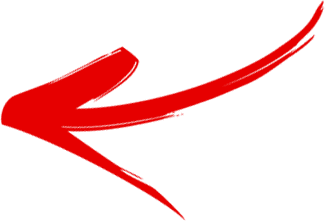 ---
Ride-Sharing Accidents
As Uber and Lyft have become more popular, they have also become involved in more accidents. Legal responsibility ("liability") for an accident can become complicated when there is a rideshare company involved. These companies carry auto insurance policies that cover injuries caused by their drivers, but they do not always apply. It is imperative for injury victims to consult with one of our Riverside auto accident lawyers at Arash Law when an Uber or Lyft vehicle is involved in your accident. This is the only way to protect your legal rights in complicated legal scenarios involving rideshare drivers.
Slip and Fall Accidents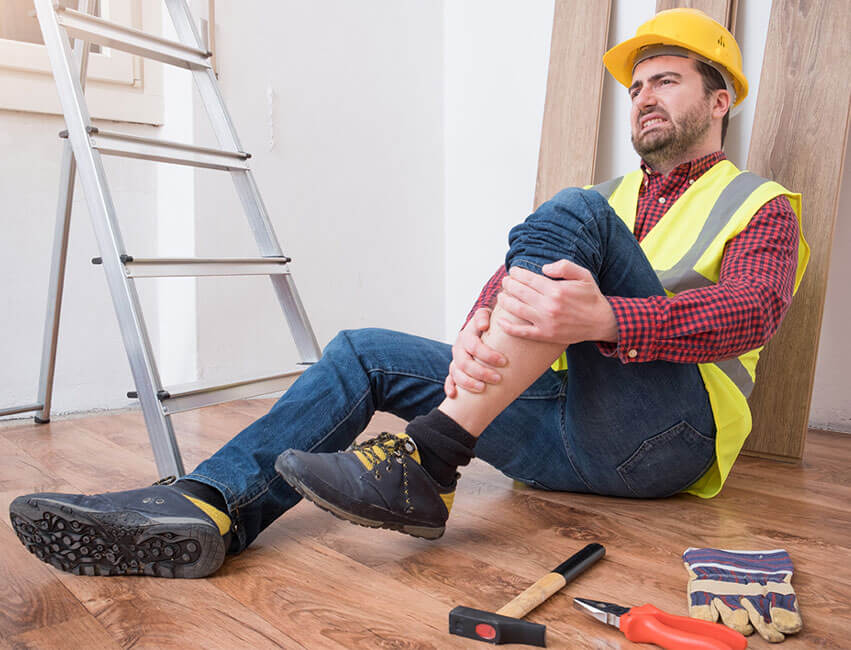 Slip and fall injuries can occur almost anywhere, including in your home, at your workplace, at a store, on a stairwell. Anything you walk on poses a slipping hazard. Property owners have a legal obligation to take reasonable steps to ensure their land is safe.
For store owners, this could mean posting warning signs around a mopped floor in a busy retail location, or regularly inspecting the frozen foods section to be sure there are no leaks from the freezers. For a private homeowner, this might mean simply warning guests about uneven walkways, leaking roofs, or other known hazards.
In some cases, the landowner has a duty to use even more care. This is common in daycare centers, assisted living facilities, and other places where the owner or manager accepts money to care for people who need assistance. In this case, the property owner must use particular care to protect these vulnerable guests. Owners who fail to do so can be found liable and have a legal obligation to compensate injury victims for a slip and fall accident.
Work Injuries
The Bureau of Labor Statistics reports that almost four hundred Californians died in the workplace in 2016. Nearly half of these deaths (145 of 376) were caused by transportation accidents. There are many ways in which an employer can be held liable for injuries sustained in the workplace. Employers are responsible for any negligence committed by their employers within the scope and course of their employment.
Thus, if another employee negligently fails to use safety equipment or follow office safety procedures, and this causes an injury to you, your employer could be held liable for the coworker's negligence. Worker's compensation coverage is also available to provide benefits for many workplace injuries. It is essential to consult with an attorney to determine whether workers' compensation is available to you, and if so, whether the award is fair.
In some cases, an employee must choose between taking worker's compensation benefits and suing the employer for negligence. Here, too, it is absolutely critical that injury victims consult with an experienced personal injury attorney about the best course of action.
---
It's our honor to serve you. Let our family fight for you.
The fact is that recovering for all of your losses is essential to your ability to reach your fullest recovery. Never underestimate the extent of damages you suffer in a Riverside car accident.

Call Arash Law in Riverside at (888) 488-1391

, we'll tell you if you have a case right-away!
Traumatic Brain Injuries
TBIs are some of the most complex injuries a person can experience. Victims are often left unable to work, enjoy their hobbies, or live anything like the life they had before. Some victims cannot even remember their own family members and friends.
These painful losses may not be easy to value, but they are compensable. TBIs often incur a lifetime of costly medical expenses. The most severe TBIs require full-time nursing care. Between the intangible losses and the expensive medical expenses, it usually takes a large personal injury settlement to compensate the victim of a traumatic brain injury fairly.
Spinal Cord Injuries
The National Spinal Cord Injury Statistical Center reports that there are approximately 17,700 new cases of spinal cord injury in the United States every year. Males are more likely to be injured, as roughly 78 percent of these cases involve a male victim. There are many ways a person can sustain a spinal cord injury.
Horseback riding, sports injuries, auto accidents, and even medical malpractice can injure a person's spinal cord. Paraplegia and quadriplegia are expensive conditions. A victim often requires not only costly medical equipment but costly renovations to make their home wheelchair accessible. Victims might also require in-home nursing care for years to come. This, too, is expensive.
Amputation Injuries
Like spinal cord injuries, there are many ways in which a limb can become amputated. Perhaps the arm or leg was misdiagnosed by a doctor, and the advancing disease left the limb unsalvageable. Limbs can become crushed in car accidents or workplace accidents. This is especially likely to occur if you work with heavy machinery or dangerous equipment, like a baler or steel beams.
An amputation will leave you with many intangible losses. Perhaps you will never play the piano again or be able to play ball with your child. You might not even be able to pick your child up. These are genuine losses that must be fairly compensated.
Insurance companies are known to downplay the value of these losses simply because they are not easy to value. This is not fair. You need the experienced amputation lawyers at Arash Law to fight for a settlement that fairly compensated all your many losses.
Burn Injuries
Burns often cause many secondary medical complications. Smoke inhalation, bacterial infections, bloodstream infection (sepsis), and dehydration are just some of the conditions that can develop as a result of burn injuries. Often these conditions are life-threatening.
Help! I Had An Accident
Click-to-Call (888) 488-1391
Aviation Accidents
Air accidents can occur in large or small aircraft. Small aircraft owners usually carry small liability policies to cover injuries that happen to them and their guests. Large commercial airlines carry extensive, commercial policies that often provide far more coverage. These policies are available to compensate victims for injuries they sustain in an air accident caused by the pilot's negligence. If the air accident proves fatal, surviving family members often retain a case for wrongful death.
Wrongful Death
Wrongful death can occur in many ways. All too often, accidents prove fatal. The negligent person or company that caused the accident does not get off the hook just because the victim died. Surviving family members (or sometimes, the estate of the person who died) are allowed to pursue a case for wrongful death. This ensures that negligent drivers, employers, nursing homes, and others are still held accountable for the injuries they cause.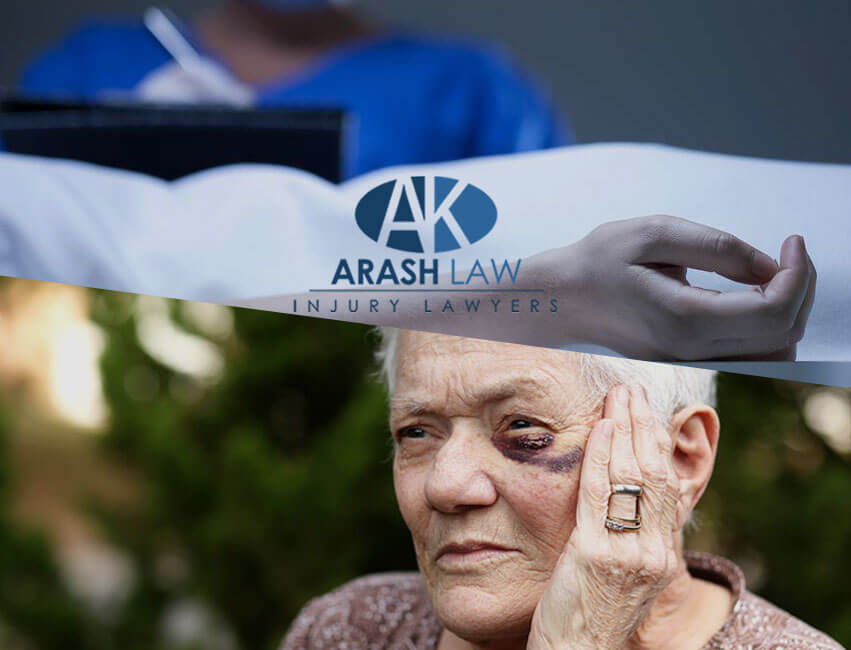 Elder Neglect and Abuse
Older adults are some of the most vulnerable residents we have here in Riverside County. California's Elder Abuse and Dependent Adult Civil Protection Act was enacted to ensure there were strict penalties for elder abuse. Mandated reporters must submit all evidence of suspected physical abuse, abandonment, abduction, isolation, financial exploitation, or neglect to local law enforcement officials.
If the abuse involves serious bodily injury, it must be reported no later than two hours after the reporter becomes aware. Other abuse must be reported within twenty-four hours. A nursing home or care facility that fails to protect residents from abuse can be held liable for compensating their injuries and losses.
Products Liability
Manufacturers of consumer goods are held to a standard of "strict liability." This means that an injury victim does not have to prove that the manufacturer was negligent. If the product caused an injury while being used as intended, the manufacturer is generally liable for all damages it causes. This is why auto manufacturers spend large sums of money to initiate product recalls and remedy problems before they can cause auto accidents.
Medical Malpractice
Medical professionals – including surgeons, doctors, osteopaths, chiropractors, podiatrists, and dentists – are held to a certain standard when treating patients. They must use the level of care that a professional of similar training and experience would use in similar circumstances and in the same community. Doctors who fail to use this care are negligent and have committed medical malpractice.

What to Do After You Are Injured
An accident can be a chaotic, terrifying experience. It is difficult to know what to do. Follow these steps to protect your health and your legal rights:
Get medical attention right away – It is absolutely critical that you see a medical professional as soon as possible after an accident. If you do not feel that you need an ambulance, go to an urgent care facility or hospital emergency department as quickly as possible. If nothing else, you need to get checked by your primary care doctor. Some latent injuries do not show up right away. It is essential to let a qualified medical professional either diagnose your injuries or give you a clean bill of health.

Do not talk to an insurance company without an attorney – In many cases, an insurance claim is opened very soon after an accident, and the insurance company will want to talk with you right away. Any statement you make after an accident can be used against you. Simply let anyone working for the insurance company know that they need to speak with your lawyer.

Document your injuries and losses – It can be challenging to remember all the ways in which you have been affected by your injuries. It can be helpful to document this information in a journal or diary. Lost sleep, missed sporting events, even days you could not complete your regular exercise routine – all of these issues are compensable losses that should be addressed in any settlement or award you receive.
Call Us Today to Schedule a Free Case Evaluation with a Personal Injury Attorney in Riverside
It is essential to consult with a Riverside personal injury lawyer as soon as possible after an accident. You have important legal rights that must be protected. An experienced personal injury attorney will help protect your right to be compensated for your injuries. He or she can also help you know what to say and do in order to protect your personal injury claim. Call Arash Law at (888) 488-1391 or contact us online to schedule your free consultation with an experienced accident injury lawyer. We fight hard to secure compensation for Riverside injury victims.