Sacramento

Personal Injury Attorneys
with over $400 Million Recovered in Compensation for Injury Clients.
You May Be Entitled To Compensation

Our Experienced

Sacramento Injury Attorneys by Your Side
Sacramento is the capital of California, as well as the seat of Sacramento County. With a population of 513,625, it is the sixth-largest city in California. It is also the fastest-growing city in this state, presumably because of its healthcare industry, financial center, and its notable tourist attractions such as the California Museum and California Hall of Fame. The largest employers here are the State of California, Sacramento County, UC Davis Health, Dignity Health/Catholic Healthcare West, Intel, and Kaiser Permanente.
In 2002, Sacramento was named "America's Most Diverse City" by Harvard University Civil Rights Project. Less than 50 percent of residents here are white, nearly 15 percent are African-American, and over 17 percent are Asian.
People who live and visit Sacramento tend to experience very hot summers and mild to cool winters and some rainfall. Sacramento is home to a comprehensive park system of over 5,000 acres of parkland and recreation centers. In 2013, The Trust for Public Land reported that Sacramento was tied with San Francisco and Boston for the 3rd best park system among 50 of America's most populated cities. The California State Fair is hosted in Sacramento at the end of the summer.
Second, your injury lawyer will be able to give you an honest assessment of what your case is worth. Attorneys have experience with similar cases in your area. They will be able to tell you if a settlement offer is fair, or if you could do better at trial. It is difficult for someone who is not experienced in personal injury to know what fair settlement should be. It also takes legal experience to understand the challenges you will face at trial. Evidentiary problems, witness credibility, and many other factors are considered when a lawyer assesses your risk at trial. 
Third, the insurance company needs to know that you will file a lawsuit if they don't make a fair settlement offer. While it is possible to file a lawsuit on your own, you will almost certainly need an attorney's guidance to get you through the process successfully. If your lawyer is involved in the case from the start, you will have better chances of success in litigation.
Has your life changed substantially due to an injury that wasn't your fault? The team at Arash Law led by Arash Khorsandi can seek justice for you. Your Sacramento car accident lawyer will aggressively seek maximum compensation for your medical bills, lost wages, and other recovery costs.
It's important to remember that your personal injury doesn't just affect you. The negligence of another party negatively impacts their lives as well. The other person or party should be held accountable for the damages caused to you and your family members. 
In doing so, you not only receive justice through monetary recovery, but you can also keep them from hurting someone else in the same manner that they hurt you.
A personal injury attorney in Sacramento, CA, makes it their mission to recover fair compensation for you and your impacted family members. Receive your free legal consultation at our firm by contacting us today.
Mild Traumatic Brain Injury
Verdict in a mild traumatic brain injury case involving a motor vehicle collision
– 
Judd Ross Allen
Common Sacramento Personal Injuries
Motor Vehicle Collisions

Car crashes, including truck accidents and motorcycle wrecks, cause some of the most significant injuries of all. If the recklessness of another motorist caused your collision, you could be compensated for your injuries.

Medical Malpractice

Understandably, doctors make mistakes, just everyone else. Still, when their mistakes could have been avoided by taking the proper precautions, you can pursue compensation for your losses through a medical malpractice suit.

Defective Products

Product liability claims can include anything from pieces of plastic in a food item to an appliance that explodes when used by a consumer. Unfortunately, many people don't know that they can hold large corporations and manufacturers accountable if their defective products cause their injuries.

Premises Liability

The premise liability law umbrella includes injuries caused by slip-and-fall accidents, dog bites, and many other injuries caused by hazardous conditions on the property. If the property owner or caretaker does not address the conditions, you can file a personal injury claim to recover your damages.

Construction Accidents

If you received injuries at a construction site, you might have a claim for personal injury compensation. It is possible that a supervisor or foreman's inclination to ignore safety rules and cut corners could have led to your accident.

Emperatriz Ayala
My husband had an accident 2 years ago, a 85 years old man hit him, the Arash law group works very well on my husband case that took 9 month and he won the case and my husband was happy with the results. A year later I got into an accident as well and I'm still waiting in my case is almost resolving and it's 9 months already. This people knows the law and they do their job right to help you out in getting the most for you to fight on your behalf. I strongly recommend the Arash Law firm they do things right in a efficient and professional manner.

Chris Zavala
Had a great experience with all the people at Arash law. Long story short was in a bad car accident. It was overwhelming and the whole process was a lot, but they kept me in the loop. They answered all my questions and gave me great advice. Couldn't be any happier. Would definitely recommend anyone looking for a
personal injury lawyer
. They'll guide you through the whole process!

Jill Smith
Having Arash Law handle my auto accident was the best decision I could have made. Everyone I interacted with was kind, professional and detail oriented. I am extremely happy with the outcome and would recommend them highly.

Joseph R. Porter
From start to finish, Arash Law firm is there every step of the way with close, constant, personal contact and attention. I never knew a Law firm could actually care so much for me as a person and what I was personally going through as well as the settlement I was going to recieve once my case was finally completed. Thank you to everyone at Arash Law for your ongoing support and communication. You are the ONLY firm I will ever recommend to someone who is need of a great attorny.

Monica Parra
I had an excellent experience with Arash Law. I will definitely recommend to my family and friends. I interviewed a few firms before deciding to work with Arash Law. What made my experience excellent was (i.e. head attorney being accessible to talk to and he answered all my questions and concerns, sensitive and thorough personel who completed in home intake & follow up process, being connected immediately to quality Physicians who addressed my injuries and recovery process, clear contract-read throughly to ensure its something you can commit to). Being in a car accident is a traumatic experience and I had a sense of peace knowing Arash Firm was walking with me throughout the whole process. Thank you Arash Firm for all your hard work and help. I am so grateful and appreciative for you all! 🙏 With Gratitude, Monica Parra
Injuries Associated with Personal Injury Claims
There is no list of specific injuries that warrant a personal injury claim in California. As long as you suffer from losses such as medical bills and pain and suffering and your injury was the result of another person's negligence, you have a valid claim.
Common serious injuries that are often involved in Sacramento personal injury claims include:
Severe burns
Broken bones
Organ damage or failure affecting the heart, kidney, liver, or central nervous system
Paralysis
Dismemberment
Traumatic brain injuries and other head injuries
Spinal injuries
Wrongful death
Types of Injury Cases We Commonly See in Sacramento
A personal injury claim can arise from many different types of accidents. Our Sacramento attorneys handle nearly all facets of personal injury law, including cases such as:
Aviation Accidents

Bike Accidents

Birth Injuries

Burn Injuries

Car crashes

Child Injuries

Construction Accidents

Defective Products
Defective Medical Devices

Dog Bites

Claims against Kaiser Permanente

Medical Malpractice Claims

Motorcycle Accidents

Nursing Home Abuse

Pedestrian Accidents
Premises Liability

Public Transportation Accidents

Spinal Cord Injuries

Traumatic Brain Injuries

Truck Accidents

Tourist Injuries

Wrongful Death Cases
Personal Injury Claims Frequently Asked Questions (FAQ)
1
Do You Need a Sacramento Personal Injury Attorney?
Most insurance companies are pros at lending peace of mind when it comes to injuries. Unfortunately, they are not pros at accepting responsibility, paying injury claims, or offering fair compensation for injuries.  An injury attorney from Sacramento has the experience necessary to deal with insurance companies. They can help you by determining the amount of compensation you are due based on your injuries and negotiating a fair compensation settlement with the insurance company.
When you hire a qualified Sacramento personal injury attorney, you won't need to speak to the insurance company or adjuster anymore. Your attorney will handle all exchanges for you. They will also attend any court hearings with you to uphold your rights and safeguard your interests. If you do not have the best personal injury attorney in Sacramento to represent you, you may be forced to settle for much less compensation than you are owed.
2
How Long Do You Have to File a California Personal Injury Lawsuit?
California has a statute of limitations governing the amount of time an injured victim has to file a lawsuit after their injury. Typically the state allows two years from the date of the injury to file a lawsuit (California Code of Civil Procedure sections 312-366). It is in your best interest to speak to injury lawyers near Sacramento, CA, as soon as possible to ensure that your claim is filed within the applicable statute of limitations deadline.
3
What is Your Personal Injury Case Timeline?
California personal injury cases do not have a set timeline. Each case is unique and may not conform to any kind of routine timeline. Some cases will be settled out of court, while others will move on to trial. Even the ones that are settled can vary in length; some might settle shorting after the injured party obtains an injury attorney from Sacramento, and others might not settle until right before trial.
Instead of being concerned with how long your case will last, focus on being adequately compensated. The timeline will involve investigating the incident and being able to reach a fair settlement. Keep in mind that some cases take longer than others. For example, an accident involving a commercial vehicle will take longer due to the company's resources and insurance coverage. A claim with multiple plaintiffs or defendants might also take longer. When you contact us for a consultation, we will go over how long your personal injury case may take.
4
How Much is Your Injury Case Worth?
This is the most common question our personal injury lawyers in Sacramento, California, are asked. It's only natural to want to know how much compensation you might be entitled to receive after being injured. There is no regulation or a set amount that victims are awarded in personal injury cases. Each case is different with its own factors that will dictate compensation. 
When determining how much your personal injury claim is worth, insurers (or the jury assigned to your case) will have to take into account:
The severity of your injury

How long it will take for you to recover

If there is any lasting disability or disfigurement

The total amount of your medical expenses
5
Are There Caps on Damages for Sacramento Personal Injury Cases?
Each state is responsible for establishing its own limits on personal injury compensation. Some states place caps or limitations on how much compensation the injured party can receive. There are typically no limits on how much money a person can receive for either economic or non-economic damages in California. The only exception to this is non-economic damages in medical malpractice cases, which are limited to $250,000.
Determining Liability in California
California abides by the concept of pure comparative negligence. Under this concept, not only can the at-fault party be liable for the victim's injuries, but the victim could also be liable too. Both the plaintiff and dependent can share liability under this rule. This concept is most frequently applied in auto or other motor vehicle accidents.
If it is determined that the plaintiff does have some liability, the amount of their compensation will be reduced by the amount equal to their percentage of fault. For example, if a victim was speeding even by only a few MPH when they were hit by another driver running a stoplight, the victim could share a small percentage of liability. Possibly as much as 10 percent. The plaintiff's total damages would then be deducted by 10 percent. If the damages totaled $10,000, then $1,000 would be deducted under the comparative negligence rule, and they would receive $9,000 for their injuries instead.
Under these circumstances, Sacramento auto injury lawyers will do all they can to reduce your liability to maximize your compensation. Keep in mind that even though California civil courts must abide by this law, it may not impact settlements with insurance companies. Even if the attorney for the insurance company raises the issue of comparative negligence, a Sacramento personal injury attorney could still ensure maximum compensation under the law. When you can receive maximum compensation for your injuries, you can recover more of your losses and ensure that your future is protected.
Reporting Your Car Accident
After a motor vehicle accident, all drivers in California are legally obligated to report the collision to the appropriate local law enforcement agency. If you simply drive away, you could be charged with a hit and run or leaving the scene of an accident. According to California Vehicle Code section 20008, if there are injuries, the drivers or their Sacramento auto injury lawyers are required to make a written report.
It does not matter if the injured party is a driver, passenger, pedestrian, bicyclist, etc., a report must be completed and sent within 24 hours of the event. The report should be filed with the California Highway Patrol (CHP) or the city local police department where the crash occurred.  If the agency receiving the report is not the right one, they will forward it to the correct investigating authority.
If a law enforcement officer is present at the scene and creates a written report, no one else needs to complete one. The officer creates a report on behalf of those involved and sends it to the proper investigating authority. You are not required to submit a separate report. However, since every situation is unique, it is best to meet with a knowledgeable injury attorney from Sacramento who can assess your circumstances and advise you as to the next best steps.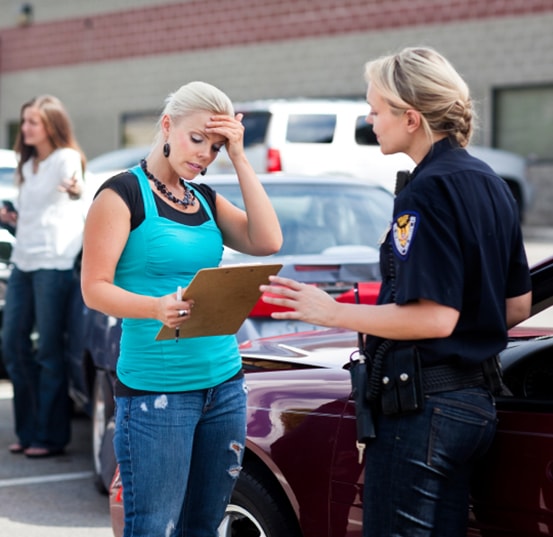 How Much Does a Sacramento Personal Injury Attorney Cost?
We only represent personal injury clients on a contingency fee basis. We charge no fees unless we win your case. This allows you to pursue compensation for your injuries without assuming financial risk.
Some Sacramento personal injury law firms will charge injured clients a retainer fee and then bill them for each hour they spend working on the case. We are so confident in our services and want you to be too, that is why we assume 100 percent of the risk of your personal injury lawsuit.
How a Sacramento Accident and Injury Lawyer Can Help Injured Individuals
When you hire the best personal injury attorney in Sacramento from our firm, we will focus on compellingly telling your story of loss. This is one of our many keys to success.
Our legal team creates focus groups for the sole purpose of shedding light on the details of how and why the accident happened and all that the client has suffered as a result.
The way we tell your story can prove to an insurance company, judge, or jury that your losses are genuine and mandate fair and just compensation. We paint a vivid picture of your damages and losses beyond just legal documents and spreadsheets using the following tools:
Expert Testimony

Having experts to testify about what happened in your accident is crucial. Experts can clarify the scope of your injuries, describe how your condition will impact the rest of your life, and help put an economic value on your pain and suffering.

PowerPoint Graphics

With PowerPoint, we can use more than words to tell your story. We can put together a poignant, polished, and professional presentation using a comprehensive collection of graphics.

Medical Imaging

Our team will utilize medical images of your injuries, including but not limited to any x-rays, scans, or tests. These are hard evidence that can prove the degree of your physical damages.

Graphic Storyboards

We can recreate your story using powerful motion graphics to show precisely what happened, how you were injured, and who is liable.

Micro-Documentaries

We will drive our points home with a brief documentary. We have the equipment and skills to craft a moving and authentic portrayal of how your injury or accident has impacted your life.
Compensable Damages in California Injury Cases
Some car crashes are minor and result in minimal if any property damages or physical injuries. Other accidents cause severe damage to your car and severe injuries to you and those you love. If you suspect that another driver caused or contributed to the cause of your accident, don't hesitate to contact injury lawyers near Sacramento, CA. It may be in your best interest to pursue legal action against them for their negligence.
Insurance companies are often willing to provide some compensation for your injuries; however, more often than not, it is much less than what your injuries are worth. Remember that insurance companies are for-profit businesses. Therefore, their goal is to pay you the least amount of money possible so that they can keep more money in their pockets. While this might make good business sense, it is often unethical and leaves injured victims without the compensation they are entitled to.
By hiring experienced personal injury lawyers in Sacramento, California, you will have an advocate on your side to help you get through the insurance claims process and take further action against the liable party if it is warranted. Depending on the details of your case, you might be able to recover compensation for:
Medical bills

It's only fair that the party who caused your accident pays your bills. Document all your injuries and their treatments with photos, bills, and medical records. These will help you demonstrate that you aren't inflating your injuries to increase your compensation.

Future medical bills

Your injuries may take much longer to recover from than your legal claim itself. Being able to accurately estimate the future costs of medical care, including medications, surgeries, physical therapies, and other treatments, is inherently challenging, but they are essential to keep in mind. Severe injuries may be life-long and quite costly. You don't want to leave yourself financially liable for future medical care.

Loss of wages

Most personal injury victims need some time off of work to physically recover from their injuries. Some need only a few days, while others may need months or may not ever be able to return to work. It's not your fault that you cannot return to work right away. As such, you should be compensated by the liable party or their insurance company. A highly experienced Sacramento personal injury lawyer can help you get the compensation you deserve for your past wages.

Loss of future wages

If your injuries are severe enough, you may not be able to retain your job or continue working in the same field as you were before your accident. If your job requires heavy lifting, but you received a shoulder injury that will affect your physical abilities for the conceivable future, you may not be able to stay employed at this job. Your lost future wages are also the result of the liable party's negligence, so they should be held accountable for them.

Loss of companionship

You may be able to receive financial compensation for the loss of a loved one if a reckless driver caused their injuries.
Personal Injury Settlement
Our client was the victim of a rear-end accident who was left injured and severely in pain. Arash Law was able to outshine other injury law firms when he searched online, and thankfully we were able to handle everything for our client from A to Z — All that he had to do was ask and focus on his recovery. Our client's life has changed forever, and the compensation received for the pain and suffering has opened paths for new lifelong opportunities.
Personal Injury Settlement
Our client was the victim of a rear-end accident who was left injured and severely in pain. Arash Law was able to outshine other injury law firms when he searched online, and thankfully we were able to handle everything for our client from A to Z — All that he had to do was ask and focus on his recovery. Our client's life has changed forever, and the compensation received for the pain and suffering has opened paths for new lifelong opportunities.
Call the Best Sacramento Personal Injury Law Firm
If you are looking for the best personal injury attorneys in Sacramento, Arash Law headed by Arash Khorsandi, Esq. has what you are looking for. Our 'No Win, No Fee' guarantee allows all injured victims to get the legal help they need to recover their damages. You pay us nothing upfront to advocate for you.
If we obtain compensation for your injuries, we collect our fees out of your monetary award. You are already under a lot of stress, and we remove the financial stress of paying for legal help.
Our firm is proud to have recovered over $400 million in damages for our past clients. Our Sacramento car accident attorneys help injured clients in Sacramento and its suburbs, including Davis, Folsom, Gold River, El Dorado Hills, Rocklin, Granite Bay, Roseville, Fair Oaks, Elk Grove, La Riviera, Rancho Cordova, Vineyard, Rosemont, Orangevale, Carmichael, Shingle Springs, Cameron Park, and New Castle.
Call us today at (888) 488-1391 or complete our online form to schedule your no-cost personal injury case review. The sooner you get in touch, the sooner we can help you pursue justice for your injuries