California

Construction Accident Attorneys
OVER $500 MILLION RECOVERED
You May Be Entitled to Compensation

Award-Winning California Construction Accident Attorneys
Working in construction can be a dangerous profession. Each year, there are accidents across the nation involving construction workers. And, you can expect that number to increase, as the Bureau of Labor Statistics (BLS) expects that construction employment is on track to continue increasing over the next few years. It may surprise you to learn that as of 2016, 10.3 million people in the United States were employed in a construction job.
Construction workers have a variety of important tasks that can involve anything from a private home job to a massive commercial tower. However, they carry out their job duties at great risk to their own safety. Even just being on a construction site can carry significant risk for injury.
If you were injured in a construction-related accident, your rights will vary based on whether you were working or merely a bystander. Bystanders who are injured on a construction site will pursue recovery based on standard California personal injury laws. The person or company who is at fault is the one who is responsible for compensating you for the injuries you sustained while at the construction site.
If you were a construction worker who was injured while working, it becomes more complicated. Workers who are injured on the job may have multiple sources available for compensation, depending on the situation. Unfortunately, some construction accident attorneys tend to overlook this pertinent detail. This means the injured worker ends up receiving less than California law would've entitled them to receive.
This is one of the many reasons you want to retain a skilled California construction accident lawyer who has a proven track record of getting results. You would want a reliable injury law firm on your side. We are available to represent clients in their construction-related injury claims all over California and have recovered over $500 million for our clients.
Importance of Retaining a California Construction Accident Attorney Right Away
One of the reasons you want to retain an attorney right after the accident is to start a proper investigation that will prove liability against the at-fault party/parties. When you retain a construction accident attorney right away, he or she will immediately start an investigation. The investigation includes getting someone out to the construction site, preserving any video and photo evidence, speaking with witnesses whose statements can be recorded, and more.
As the case progresses, you may need court orders in order to obtain more evidentiary documentation from involved parties and reach out to government agencies, like OSHA, to verify safety filings. These are all things you don't want to have to do on your own. Let an experienced construction accident attorney get the ball rolling.
SM v. Doe Defendant (settled on 10/14/2020) – settlement in a case involving a client who sustained a spinal cord injury and mild traumatic brain injury when he fell off a roof. The team at Arash Law secured an additional $610,000 as part of the third party settlement.
– 
Tina Eshghieh
California Fatal Work Injury Statistics
The
United States Bureau of Labor Statistics
 (BLS) compiles data on occupational injuries, illnesses, and fatalities. Based on every 100,000 workers,
the three highest industries for work-related fatalities are:
Agriculture, Forestry, Fishing, and Hunting — 2014 (8.2), 2015 (17.1), 2016 (10.4)
Transportation and Utilities — 2014 (7.9), 2015 (4.9), 2016 (7.4)
Construction — 2014 (4.5), 2015 (6.8), 2016 (5.2).
Nationwide, 5,190 workers lost their lives in workplace accidents in 2016, which is the highest number since 2008. That was a seven percent increase from 2015 and 12 percent overall increase from 2012. It's estimated that 14 workers lose their lives every day around the country from preventable workplace accidents and exposure. Around 50,000 to 60,000 die each year from complications due to occupational illnesses.
Who Is Held Liable for California Construction Site Accidents?
Determining liability in a construction accident is going to be different for every case. Not every situation is the same, which means you need someone on your side to ensure all liable parties are held accountable. In many situations, the fault may be apportioned between multiple parties. This can mean not just a single person or company was responsible for your injuries.
For example, an individual's negligence and faulty equipment may have both played a role in your construction injury. As such, liability will need to be split in cases like this, and it may include filing a claim for workers' compensation claim or a negligence claim, and for non-workers, a personal injury claim.
California Workers' Compensation Claims
Workers' compensation is a form of no-fault coverage and is the only option to file a claim against your employer under California law. Any company doing construction work has to carry a no-fault policy that provides workers' compensation coverage for its workers. The coverage is mandatory, and all workers are covered by it. Because it is "no-fault" coverage, it means that when you file a claim, you don't need to prove your employer did something wrong in order to receive benefits.
Workers' compensation benefits do have some limitations, however. The act extends benefits to someone who was injured on the job or suffered an occupational disease that arises out of the "course and scope" of their employment, no matter who was at fault. Even if you as the employee were partially at fault, workers' compensation benefits will still apply. However, if it is determined that the accident occurred when the employee was not acting in the course and scope of their duties, the workers' compensation claim benefits may not apply.
For example, if an employee was off-the-clock or not scheduled to be there that day and was messing around with the equipment,  the workers' compensation carrier would deny the claim. If the employee is driving the construction vehicle and is involved in an accident that had nothing to do with their job duties, workers' compensation would not likely apply either.
Third-Party Liability for Negligence in Construction Accidents
Workers' compensation is the exclusive remedy for filing a claim against your employer (injured workers cannot bring personal injury suits directly against their employers). However, there may be specific circumstances that allow you to file a third-party liability claim against another party. Workers' compensation does not compensate a worker for anything beyond medical expenses, loss of earnings, and permanent disability. This is not enough to cover injured workers for all of their damages. This is where other remedies can be beneficial if available.
If there are other liable parties, like other contractors or subcontractors, or even a manufacturer, then the victim can bring a claim against them. However, it differs from workers' compensation coverage in that you need to prove negligence in order to receive any financial compensation.
Determining who is responsible for your accident can be a challenging process. There are multiple companies, products, and people involved in a construction job. Some of these parties include general contractors, subcontractors, property owners, engineers, architects, and more. Anyone working on a project has a duty to ensure the conditions are safe for those workers completing their jobs. Manufacturers and suppliers have a duty to ensure the products they produce, and supply, are safe and won't endanger people.
If a product has a faulty design or is manufactured incorrectly and someone is injured while using it, the company needs to be held accountable. The only difference is when an employee of the company who manufactures the product is the one injured. Once again, there would be an exclusive remedy of workers' compensation benefits.
The advantage to someone being able to file a third-party liability claim is the potential for far greater recovery than what you would receive in a workers' compensation claim. Retaining the right California construction site accident law firm is crucial to determining what remedies are available in your particular situation. If you retain a personal injury firm that doesn't have experience with construction accidents, they may not identify the parties that you can file a third-party liability claim against. Using a skilled firm means they will go the extra mile to investigate possible negligence by all parties, thereby increasing the potential for recovery from outside sources.
If you are wondering how being partially at fault for your accident will affect your ability to file a third-party liability claim against someone. You may even be surprised to learn it won't necessarily keep you from pursuing compensation. California follows what's known as the comparative negligence principle. This means that even if you are partially at fault for your own injuries, you can still recover a portion of your damages from the other at-fault parties. For example, if it's determined you are 20 percent at fault for your injuries, you can collect up to 80 percent of your overall damages from the other party or entities.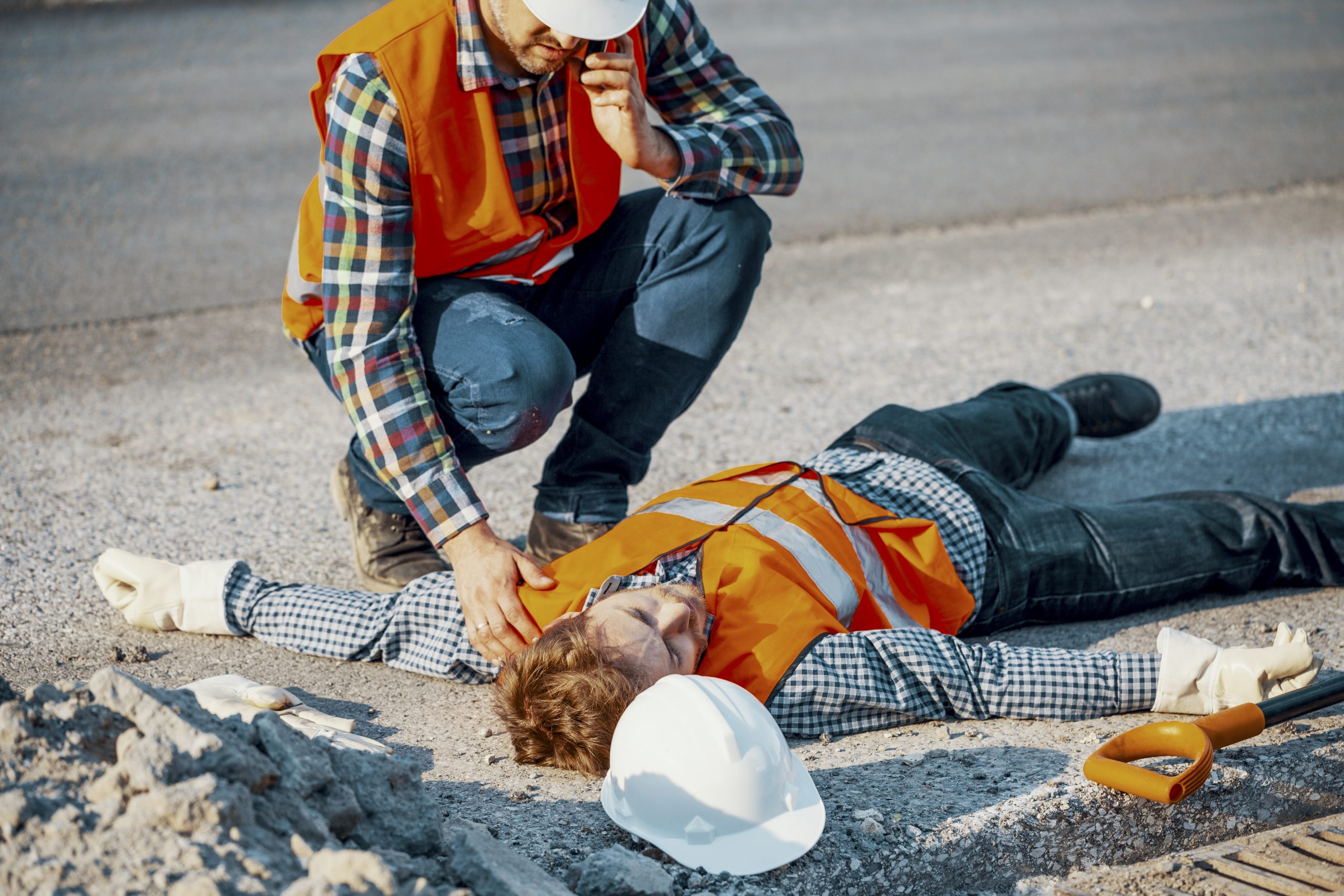 800+ Real Client Reviews Verified by Google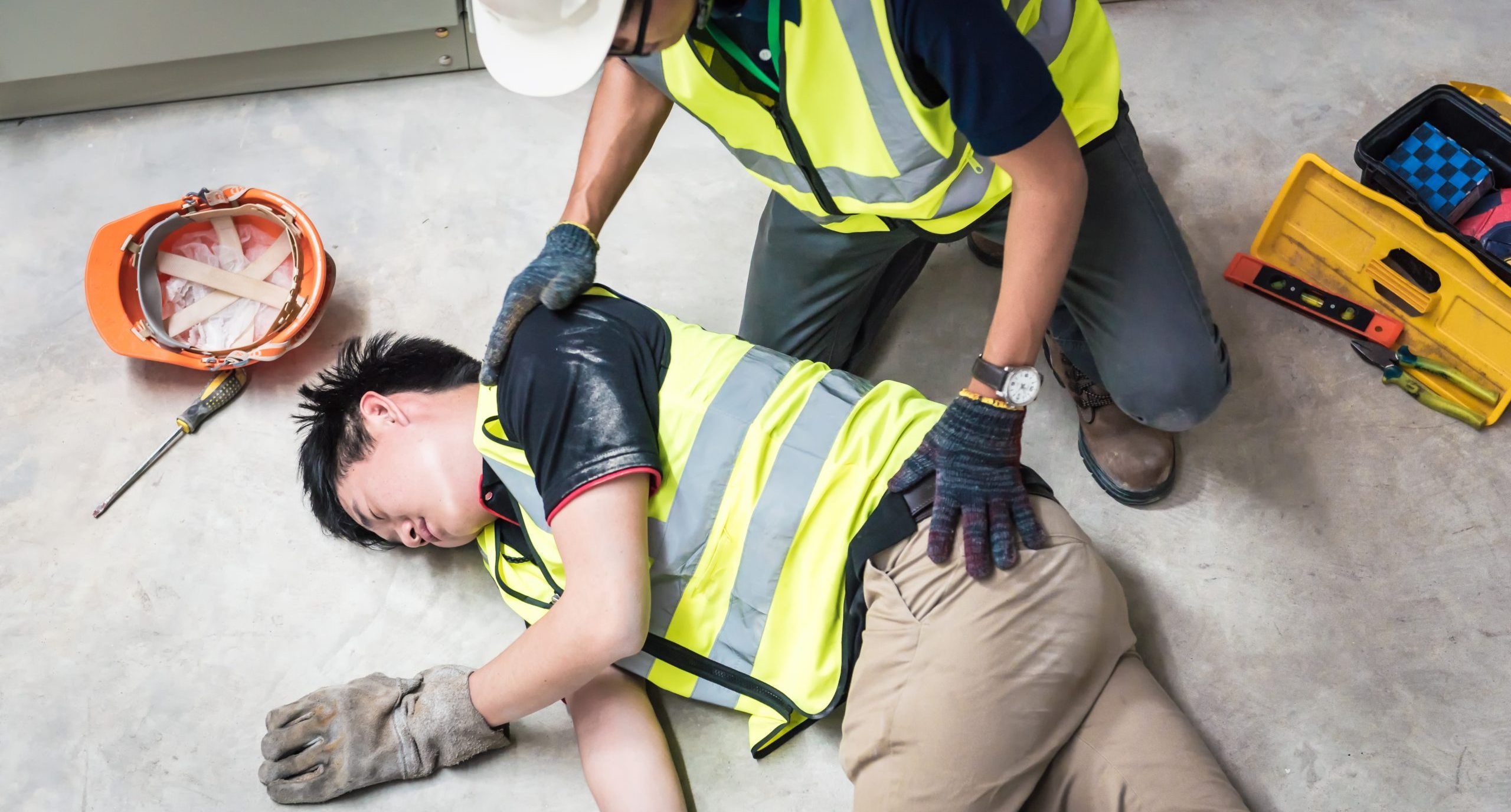 Understanding the Differences Between Workers' Compensation and Third-Party Claims
A construction accident can result in devastating consequences for both the worker and his or her family. And then having to deal with both the workers' compensation and civil court system can feel overwhelming. We have a team of attorneys who focus on California construction accidents and have years of experience helping injured workers pursue third-party liability claims.
Understanding the difference between how these systems work can be confusing, especially when you are trying to concentrate on getting through the pain of your injuries. With a workers' compensation claim, you are required to see a doctor approved by your carrier. In some situations, a workers' compensation doctor may try to limit your treatment or prevent you from getting the level of care that you really need. 
By pursuing a third-party liability claim, you will be free to see a doctor who you choose rather than one working for your employer. Remember, a workers' compensation doctor is not always on your side, and reports back to your employer and the carrier. You may also be subjected to an IME or an independent medical examination. Despite its name, it's really not independent at all. 
IME doctors are experts who work for the workers' compensation carriers. If they report back information that is beneficial to you and encourages additional treatment and money being spent, the carrier won't hire them again. A skilled California personal injury attorney who has construction accident experience will walk you through how both processes work. In addition, experienced construction accident lawyers will help you get the compensation you deserve from a third party who was liable for your injuries.
Non-Worker Construction Accident Injury Claims
If there is a pedestrian or bystander who is injured by something at a construction site, he or she has a claim as well. This individual would need to file a standard personal injury claim. There are a variety of ways a bystander could be injured at a construction site. Perhaps they are walking by and are hit by a falling object, or there is a building demolition explosion that causes injuries to someone passing. The injured party has a right to collect compensation from the party who was at fault for their loss.
In this case, he or she would pursue damages from the construction company. It would not be through workers' compensation but through a personal injury claim/lawsuit. This is one where the victim would need to prove fault in order to receive any compensation. These situations require the knowledge of an experienced California construction accident attorney who can help prove liability against the construction company.
Common Types of Accidents on a California Construction Site
As mentioned previously, bystanders or people passing near a local construction site have the risk of being injured as well. The men and women who work these jobs obviously are exposed to the greatest risk. Some of the more common causes of construction site accidents can include:
Falling: Not surprisingly, one of the most common causes of construction accidents involves falls. It can be from the roof of a single-story house or the scaffolding on a skyscraper. If someone survives even a low fall, there can be serious and permanent injuries.

These injuries include broken bones, head injuries, paralysis, internal organ damage, etc. Slip and falls can happen anywhere, on a ladder, bridge, crane, scaffolding, roof, etc. If there is inadequate safety gear, another employee's error (like a crane operator), or any other type of negligence, it can result in someone falling. Hiring the right scaffold accident lawyer can get you the compensation you're entitled to.
Machinery Accidents: Machines, tools, and other construction equipment can lead to an increased risk of injury. And, what happens if any of these happen to malfunction? That could lead to injuring a bystander or the machine operator as well. Some injuries include flying shrapnel, crushed limbs, and even death.
Vehicle Accidents: Vehicles can crash due to driver negligence, or they can malfunction. When they are involved in an accident, other people, like a pedestrian or the vehicle operator, can be injured.
Electrocution: Electrical wiring is used in nearly all construction jobs, which means electrocution is a major risk. If you are working with equipment and cranes near overhead wires, that can increase the risk for injury.
Exposure to Toxic Substances: There is a greater chance of being exposed to dangerous materials at a construction site. Some dangerous materials, like asbestos, chemical agents, smoke, etc. can lead to injuries or occupational illnesses.
Structural Collapse: Construction workers who dig tunnels or trenches are at risk of the structure collapsing. New buildings may also have structural weaknesses that could cause the building to collapse, trapping workers inside and injuring passersby. Construction workers who are working on demolition projects have an even greater risk since the building's collapse is imminent.
Falling Objects: There is also a risk of objects falling at a construction site. These can land on workers or bystanders. Falling objects can cause significant head and brain injuries to someone.
Respiratory Disease: Dust, dirt, chemicals, and other materials can be inhaled by workers on the job. Sometimes, this can lead to a minor infection, while other times it can lead to more serious diseases or even death.
Overexertion: Especially on a hot day, there is a greater risk of a worker pushing themselves too hard. A worker could be working in extreme heat or cold, which puts added exertion on his or her body, increasing the risk of injury.
Fire/Explosion: There can be dangerous and combustible materials at a construction site, including chemicals being stored, pipes leaking, exposed wiring, and more. There may be some jobs that have explosives placed on site as well.
Poorly Maintained or Faulty Equipment: Operating large equipment at a construction site requires specific knowledge and taking extra precautions. If there are problems with the equipment because it is defective or because it was poorly maintained, there can be a risk of injury.
Four Most Fatal Types of Construction Accidents
According to the Occupational Safety and Health Administration (OSHA), there are some risks that are worse than others. Dubbed the "fatal four," these are the top four worst accidents for causing death to a worker. Construction employers need to extra vigilant and ensure there are proper safety protocols in place to reduce the risk of these four types of incidents.
According to OSHA statistics, eliminating these four types of accidents would save almost 600 construction workers' lives in America each year. In 2017, the "fatal four" were responsible for more than half of all construction workers' deaths.
Falls — in 2017, 381 out of 971 total deaths were from falls (39.2 percent); using safety equipment and fall arrest devices can help reduce the risk of a worker falling. Employers need to ensure safe practices for scaffolding and ladder use, which includes frequently inspecting all equipment to ensure it's in good condition.
Struck by Object — 80 deaths in 2017 (8.2 percent); this can be an object that falls onto a worker from above or wings into him or her. If you are wearing a hardhat, it can help reduce the severity of injuries in many cases. Workers should wear bright colored clothing as well so other workers can easily see them.
Electrocutions — 71 deaths in 2017 (7.3 percent); Make sure equipment is not faulty, clearly mark utility lines, have undamaged cords, and utilize lock-out, tag-out systems. Workers who are operating heavy equipment, as well as those climbing ladders or using metal items, should verify where overhead power lines are located so they can avoid coming into contact with them.
Caught In/Between — 50 deaths in 2017 (5.1 percent); this category includes workers who were killed after being compressed by, or when caught in, equipment or objects. It also includes construction workers who were crushed, caught, or stuck in a collapsing structure or equipment. One area of real concern involves trenches, which need protective systems in place. Benching, shoring, sloping, and bench shield systems can help keep workers in an evacuated location safe.
Overall, in 2017, there were 4,674 fatalities in the private sector; 971 of those were construction workers. That means that 20.7 percent, which is one in five deaths, were construction-related in 2017. If a construction worker survives one of the known "fatal four," he or she will likely need considerable medical treatment, sometimes for the rest of their life.
In the event a worker passes away from a construction related accident, there are resources and programs that can assist. In both scenarios, workers' compensation coverage may end up covering some of the medical expenses and funeral/burial expenses when applicable.
Most Frequent Violations of OSHA Standards in 2018
During Fiscal Year 2018, which ran from October 1, 2017, to September 30, 2018, it was noted that there were 10 OSHA standards that were most frequently violated.
Fall protection (Construction)
Hazard communication standard (General)
Scaffolding, general requirements (Construction)
Respiratory protection (General)
Control of hazardous energy (General)
Ladders (Construction)
Powered industrial trucks (General)
Fall protection (Training Requirements)
Machinery and machine guarding (General Requirements)
Eye and face protection
Fall protection (Construction)
Hazard communication standard (General)
Scaffolding, general requirements (Construction)
Respiratory protection (General)
Control of hazardous energy (General)
Ladders (Construction)
Powered industrial trucks (General)
Fall protection (Training Requirements)
Machinery and machine guarding (General Requirements)
Eye and face protection
Types of Injuries Seen with California Construction Accidents
There are some injuries that are more common than others in regards to construction site accidents. In most cases, injuries are severe or even catastrophic. Here is a look at some of the more common types of injuries seen from construction accidents in California.
Closed head injuries
Internal injuries
Traumatic brain injury
Fractured Bones
Concussions
Skull fractures
Permanent nerve injuries
Spinal cord injuries
Amputation or loss of a limb
Paralysis
Severe burns
Positional asphyxia and suffocation
Wrongful death
Closed head injuries
Internal injuries
Traumatic brain injury
Fractured Bones
Concussions
Skull fractures
Permanent nerve injuries
Spinal cord injuries
Amputation or loss of a limb
Paralysis
Severe burns
Positional asphyxia and suffocation
Wrongful death
While it's the workers who are most often at risk for a serious injury on the job, those walking at or near a worksite could be in danger as well. Even if you were not an employee, but you were injured at a worksite, a California construction site attorney can ensure your legal rights are protected. Additionally, a skilled lawyer will also get you the compensation you deserve.
Examples of Compensation an Injured Construction Worker Might Receive
As previously discussed, the only items that workers' compensation coverage will cover are your:
Medical bills: Workers' compensation insurance will pay for reasonable and necessary medical treatment that will relieve or cure the adverse effects of your workplace injury or medical condition. This can include things like the emergency room visit, operations, doctor visits, rehabilitation, medical equipment, prescriptions, and more.
Loss of Earnings: This is the specific benefit for the time you lost from your job. This is typically known as temporary disability benefits. In the event your doctor says you are unable to resume work due to your injury or medical condition, you will receive two-thirds of your average weekly salary. The minimum and maximum benefit will be adjusted a little each year to account for inflation.
Permanent Impairment: If you are unable to return back to work at all, you may receive a permanent impairment rating. This means the doctors have determined your injury is severe enough you can't go back to work again. Be wary, as workers' compensation carriers are notoriously aggressive in fighting permanent disability claims. You definitely need a skilled California construction accident attorney on your side to ensure you are not being treated unfairly.
If you pursue a third-party liability claim, you will have the ability to receive reimbursement of medical bills, loss of earnings, pain and suffering, and more.
Choosing the Right California Construction Accident Attorney
Retaining the right construction accident attorney is one of the most important decisions, if not the most important decision, you will make throughout this process. It's not a decision that should be made lightly. If you've never had to retain an attorney before, it can seem even more stressful.
Before meeting with an attorney, it's important to take some initial steps. Be sure to take thorough notes and document everything in regards to your accident. You need to write everything down while it's fresh, as it could be important evidence down the line. Some of the reasons you need to retain an attorney as soon as possible include:
Your attorney will protect your interests if your workers' compensation company tries to settle your case.
Your attorney will ensure your right to damages under the statute of limitations is protected.
The longer you delay hiring an attorney, the more likelihood there is that evidence will be lost or witnesses will forget pertinent information.
You need to have questions ready to ensure you have a baseline to compare various attorneys. Two of the most important factors in choosing a firm have to do with practice area focus and knowledge. You don't want a firm that has only handled a handful of construction accidents during its existence. You want a firm that focuses in construction accident injuries and knows the workers' compensation laws, as well as how to pursue a third-party liability claim in conjunction.
You want an attorney who has experience trying cases, not just resolving them. Ask whether or not the attorney you are meeting with will be your point of contact. It is not worth your time to deal with a firm that makes you speak with an assistant, not a lawyer, all the time. Be sure to ask about how fees are handled. Most attorneys will handle construction accident claims on a contingency basis, but you need to verify this. What if you choose an attorney only to discover they bill by the hour and that you can't afford to cover those kinds of expenses up front?
If you or a loved one were injured in a construction accident, contact Arash Law headed by Arash Khorsandi, Esq. today. Let one of our skilled construction accident attorneys in California help ensure you get the compensation you deserve.