San Francisco

Personal Injury Attorneys
with over $500 Million Recovered in Compensation for Injury Clients.
You May Be Entitled to Compensation

San Francisco

Personal Injury Attorney with Proven-Results
If you have been injured in an accident, you are probably wondering what to do next. You don't have to go through the insurance claims process on your own. Our experienced San Francisco personal injury attorneys can protect your legal right to compensation.
We will also handle the paperwork so that you can focus on getting better and spending time with your loved ones – not trying to manage a claim with a hostile insurance company. Learn more about the types of personal injuries you can suffer, who is responsible for paying for your damages, how much you are owed, and what the claims process entails.
largest personal injury settlement in Calaveras County in 2020; client suffered lower leg injuries.
– 
Judd Ross Allen
What is a Personal Injury?
A personal injury is a legal loss that entitles you to compensation. If a person or a company injures you through their negligence, they have a legal obligation to compensate you for the injuries and losses you have suffered. The injuries can be to any part of your body: arms, legs, abdomen, or head. Either way, the damage must be compensated.
The injury can be mild (such as a concussion that resolves on its own after a few days of rest) or severe (such as brain damage that leaves the victim unable to speak or walk). Your injuries could heal within a few days, or they could leave you permanently unable to engage in your work and hobbies. Personal injuries do not have to be physical: many accident victims suffer from post-traumatic stress, anxiety, depression, and other emotional injuries.
These, too, are genuine injuries that entitle a victim to compensation. The bottom line is this: if someone else was negligent, and you were injured because of it, they have a legal obligation to compensate you for all the injuries and financial losses you have suffered.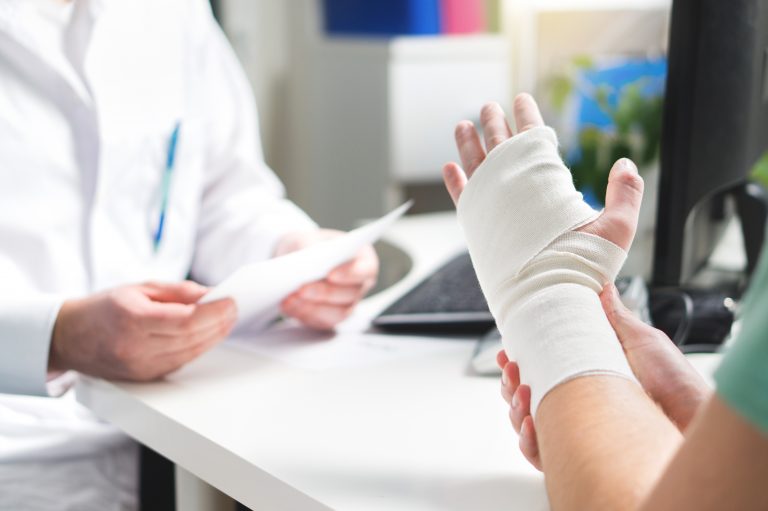 800+ Real Client Reviews Verified by Google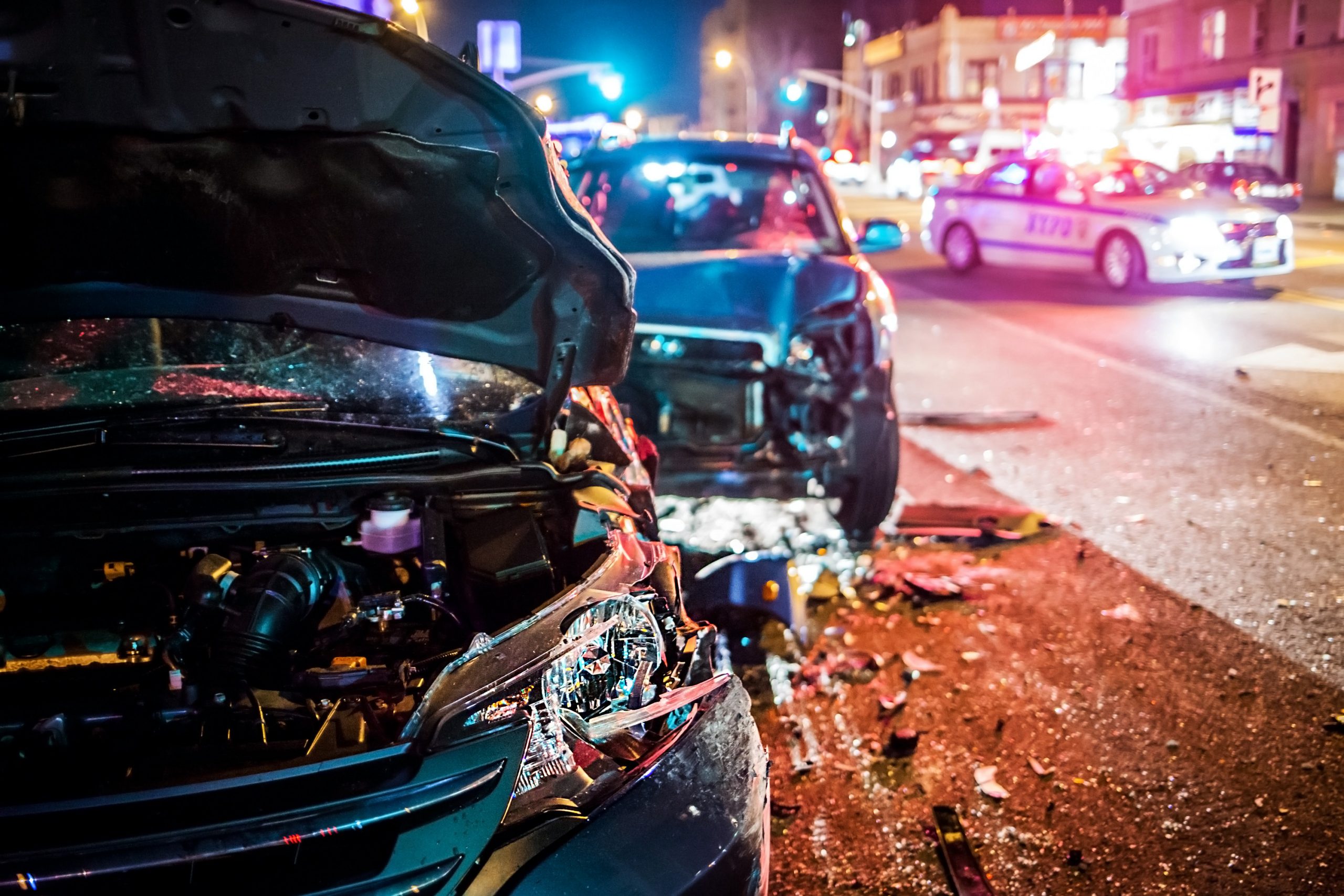 How Can a Person Suffer a Personal Injury?
Many types of accidents can leave a person with a personal injury. Here are some of the most common cases our lawyers handle:
One of the most common ways people are injured in California is through auto accidents. In major metropolitan areas (such as San Francisco, Silicon Valley, and the larger Bay Area), many accidents occur on our busy roadways every day. An auto accident could involve a passenger vehicle or a large commercial truck. You could be injured as a driver or passenger. You could be injured on a bicycle or motorcycle – or even as a pedestrian. (Pedestrians often suffer the worst injuries in auto accidents because they have no protection at all from the force of the collision.)
New technologies such as ride-share services, rental bikes, and electronic scooters have created new legal issues still being addressed in courts across the country. Whenever a negligent driver causes a car accident, they have a legal obligation to compensate the injured victims in that accident. Because of this, California – like other states – requires drivers to carry liability coverage on their auto insurance policies.
Property owners also have a legal obligation to protect guests from being injured. If you are injured due to a dangerous condition on someone else's property, you could be entitled to compensation. The landowner must meet a "duty of care." The duty is different for different property owners.
For example, a store owner is inviting strangers onto her property to spend money. Because there is a financial benefit for the property owner, someone must actively inspect these properties and ensure they are safe for customers. But private homeowners need only warn guests about hidden dangers that they are aware of. This fact makes it easier to establish a premises liability claim against a business than a private homeowner.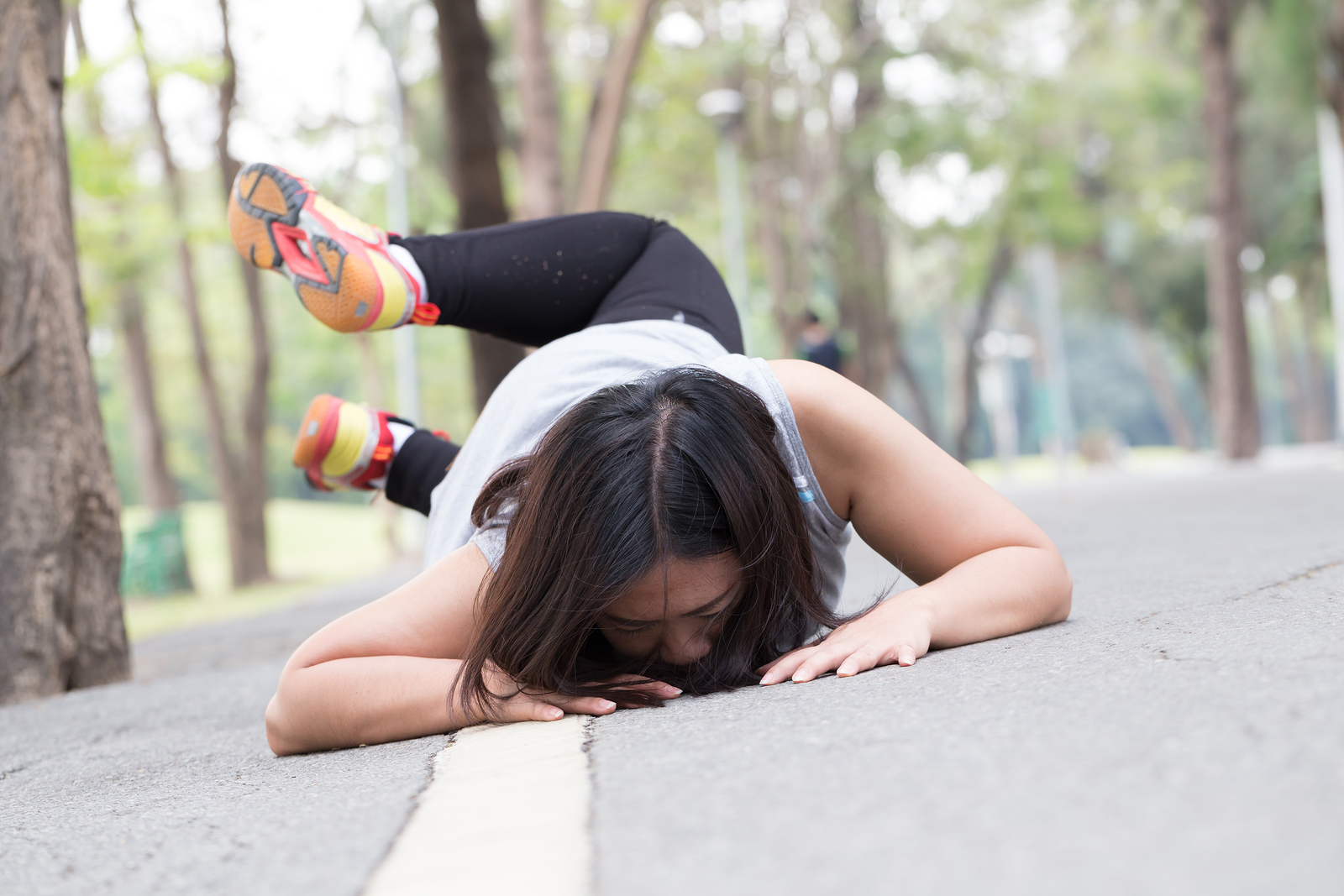 Doctors also have a legal duty of care. They are held to the standard of the "reasonably prudent medical practitioner of similar training and experience." If they render care that does not meet this standard, they are negligent and can be held liable for medical malpractice as a result.
Because employers are generally liable for negligence committed by their employees, the hospital or medical center can also be held liable for medical malpractice. Hospitals and other large care facilities carry large malpractice insurance policies to insure them against losses caused by negligent care. 
Nursing Home Abuse and Neglect
Like hospitals, nursing homes, and long-term care facilities are also held to a standard of due care. Because patients in these facilities are often mentally and physically vulnerable, the standard of care is high. The patients must be protected from foreseeable injuries (such as falls). The facility must also protect patients from employees who would neglect them or make them victims of physical, financial, or sexual abuse.
If any type of neglect or abuse is found to occur in a nursing home, the facility can be held liable for the victim's injuries and losses. Families need to hold nursing homes accountable for abuse and neglect that is allowed to occur. Doing this is the only way to protect other vulnerable patients from becoming victims of the same crimes in the future. 
All consumer goods sold in the United States must be safe. To ensure compliance with this important belief, American law imposes a rule of "strict liability" on manufacturers. If a product injures a consumer while being used as intended, the manufacturer can be held liable for any injuries that occur as a result. The retailer can also be held liable for selling a defective product.
"Strict liability" means that the victim does not have to prove that the defendant was negligent. He or she must only prove that the product was being used as intended when it caused injuries due to a defect in its design or manufacturing. Product liability can lead to severe injuries.
If, for example, a truck manufacturer installs a defective brake system, it could cause an accident that injures – or even kills – multiple victims. Because of this, auto manufacturers will voluntarily recall vehicles and pay for repairs instead of paying for costly personal injury claims.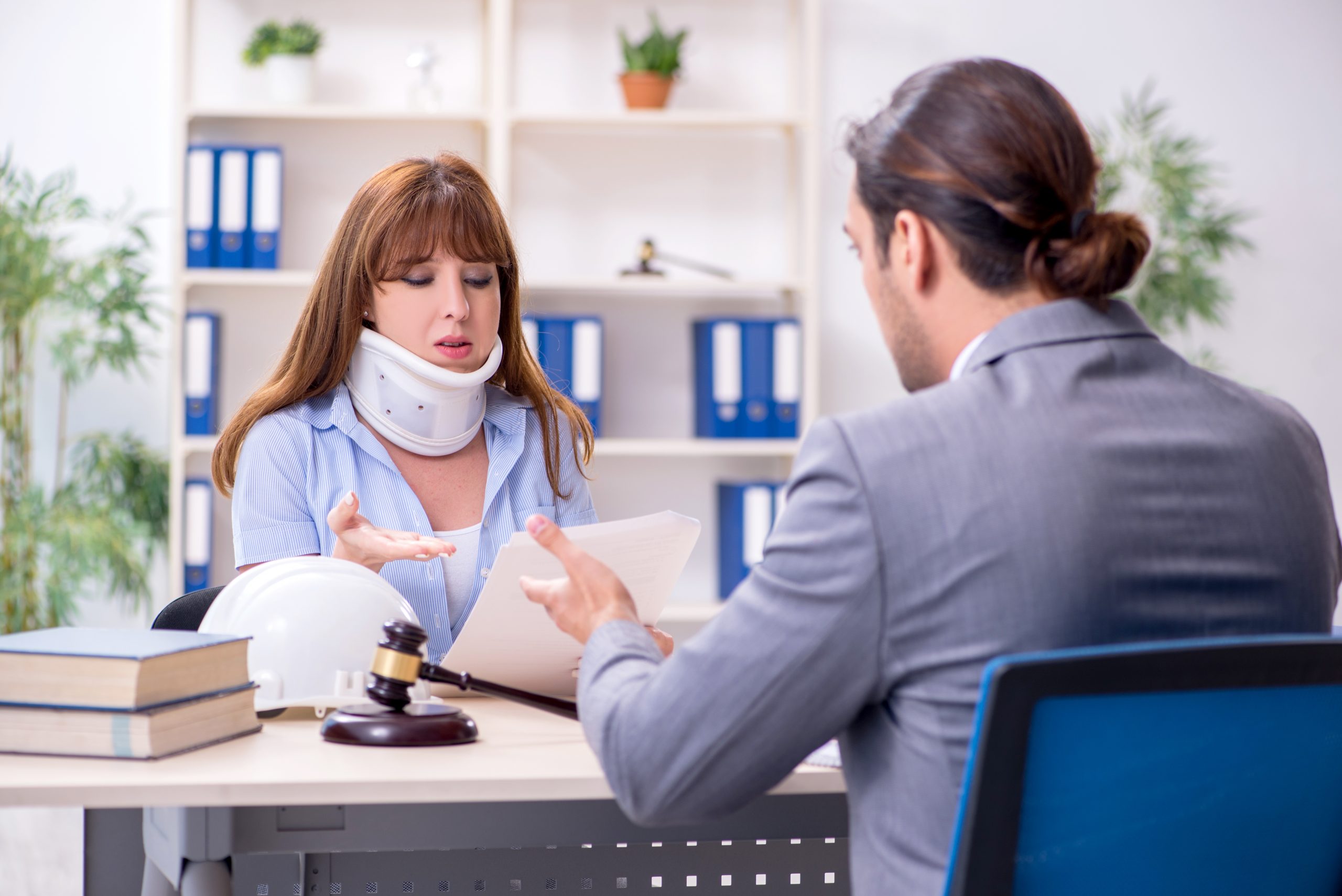 Who is Responsible For Paying For My Personal Injuries?
The person (or company) who caused the accident also has a legal obligation to compensate you for all your injuries and losses. There can also be more than one defendant who is legally responsible for paying you. This is why it is so vital to work with our experienced injury attorneys. They know how to find all potential defendants and all of their insurance policies. When this is done right, it ensures that you do not miss out on any source of compensation to which you are entitled.
But who is a potential defendant? The key is negligence. Negligence is a breach of the duty of care, and this is why the defendant is liable.
In an auto accident, the defendant is usually another driver whose negligence caused the crash. It could also be an auto manufacturer whose defective vehicle caused an accident. Road crews and municipal agencies can sometimes be held liable for allowing dangerous conditions to remain in the roadway.
In a medical malpractice case, the defendant is usually a doctor who rendered substandard care to the plaintiff. But doctors are not the only medical professionals who owe a duty of care to their patients. Nurses and nurses' aides must also perform their tasks with reasonable care.
Orderlies and transport workers must take reasonable precautions to prevent patients from falling or being dropped. Negligence by any one of these workers can lead to a personal injury claim. The hospital or medical facility that hires these workers can also be held liable for negligence that is committed while they are on the job.
Medical facilities and nursing homes can also be held "vicariously liable" for employees' negligence while they are on the job. But a nursing home can also be directly liable for its own negligence. Imagine, for example, that a nursing home orderly is physically abusing patients.
The employee could be criminally liable for these acts. But the nursing home could be directly liable for failing to protect its patients from these crimes. The nursing home could also be liable for negligent hiring practices – especially if the employee were found to have a criminal record or a history of committing crimes at other medical facilities.
As you can see, nursing home abuse cases can become quite complicated. They can involve criminal charges, administrative complaints, and civil lawsuits for personal injuries. It is important that families work with a San Francisco personal injury attorney experienced in handling nursing home abuse and neglect cases, like our attorneys at Arash Law led by Arash Khorsandi, Esq.
What Compensation Am I Owed For a Personal Injury?
One of the most frequent questions our lawyers are asked is, "how much money will I get?" Money is, of course, a pressing concern – especially for an injury victim whose medical bills are piling up at a time when he or she might be unable to work. The amount of compensation you are owed will depend on the severity of your injuries. Here are some of the most common losses that must be compensated in a personal injury claim:
All of your medical bills that are related to the accident must be compensated by the defendant. These bills can include physical therapy, chiropractic care, and other rehabilitative services. In many cases, medical bills are the most straightforward losses to prove. Your doctors will provide itemized statements that show what care was rendered for specific injuries.
Unfortunately, insurance companies still have tricks they use to try to get out of paying medical bills. They might claim that your doctors charged more than is reasonable for the treatment you received. They might argue that you got too much treatment. (This is especially common with chiropractic care, which relies on subjective indicators of pain and discomfort, and is less accepted in the scientific community than other medical treatments.)
The insurance company might even claim that you made your injuries worse by failing to seek treatment right away or by failing to follow through with your doctor's recommendations. An injury victim cannot be expected to know how to fight the insurance company over these claims. Personal injury lawyers deal with insurance companies and their tactics all the time. They know how to fight these claims to ensure you are compensated for all of your medical bills. 
Most injury victims will miss at least some work as a result of the accident. Even if it is just a couple of hours for medical appointments, you are entitled to compensation for your lost wages. Serious injuries can result in much higher lost wages. You could be out of work for weeks – or even months.
You might lose bonuses, overtime, commissions, and other types of income. You might lose employment benefits, such as health insurance or retirement contributions. All of your lost income and benefits must be compensated in a personal injury claim. 
Injury victims are also entitled to compensation for the losses that are difficult to see: the physical pain of recovering from your injuries, the emotional suffering of missing out on events, the lost sense of pride that comes with being unable to work, and the loss of enjoyment of life that comes with being unable to participate in your favorite hobbies. 
These are collectively referred to as "pain and suffering." This part is often the largest component of a personal injury award. It is also the most subjective, and therefore the most difficult to prove. Insurance companies almost always attack the value of your pain and suffering. They might claim that your suffering was not as bad as you are making it, or that a jury wouldn't likely decide in your favor, or that they are unable to offer any more money. 
You should never take legal advice about your claim from an insurance company that works for the defendant. Only your San Francisco personal injury lawyer can give you a fair assessment of what your claim is really worth. Your injury attorney will advise you if a settlement offer is fair or if you should take the risk of going to trial to prove the fair value of your losses. 
The statute of limitations on most personal injury claims is two years. This means that you will not be allowed to file a lawsuit after that time. In cases of serious injuries, you will not know the value of all your losses when you file a lawsuit. Serious injuries can result in a lifetime of medical bills, lost wages, pain and suffering, and other losses. You are entitled to compensation for all of these future losses. 
In order to prove these costs, your lawyer will work with expert witnesses to project the value of all your future losses. A life care planner can project the cost of your future medical care. A vocational expert can testify as to whether you are able to work in any type of job with your limitations. An economist can project the value of your lost wages and employment benefits, adjusting this value for inflation over your expected lifetime. 
The defendant's attorney can challenge these projections with their own experts, and sometimes there are battles. The defense might claim that you can mitigate your lost wages by returning to some type of limited employment. They will almost certainly challenge the value of the pain and suffering you are expected to endure over your lifetime. These can be difficult losses to prove to a jury. Still, our seasoned San Francisco personal injury litigators at Arash Law headed by Arash Khorsandi, Esq. know how to fight for the compensation you deserve.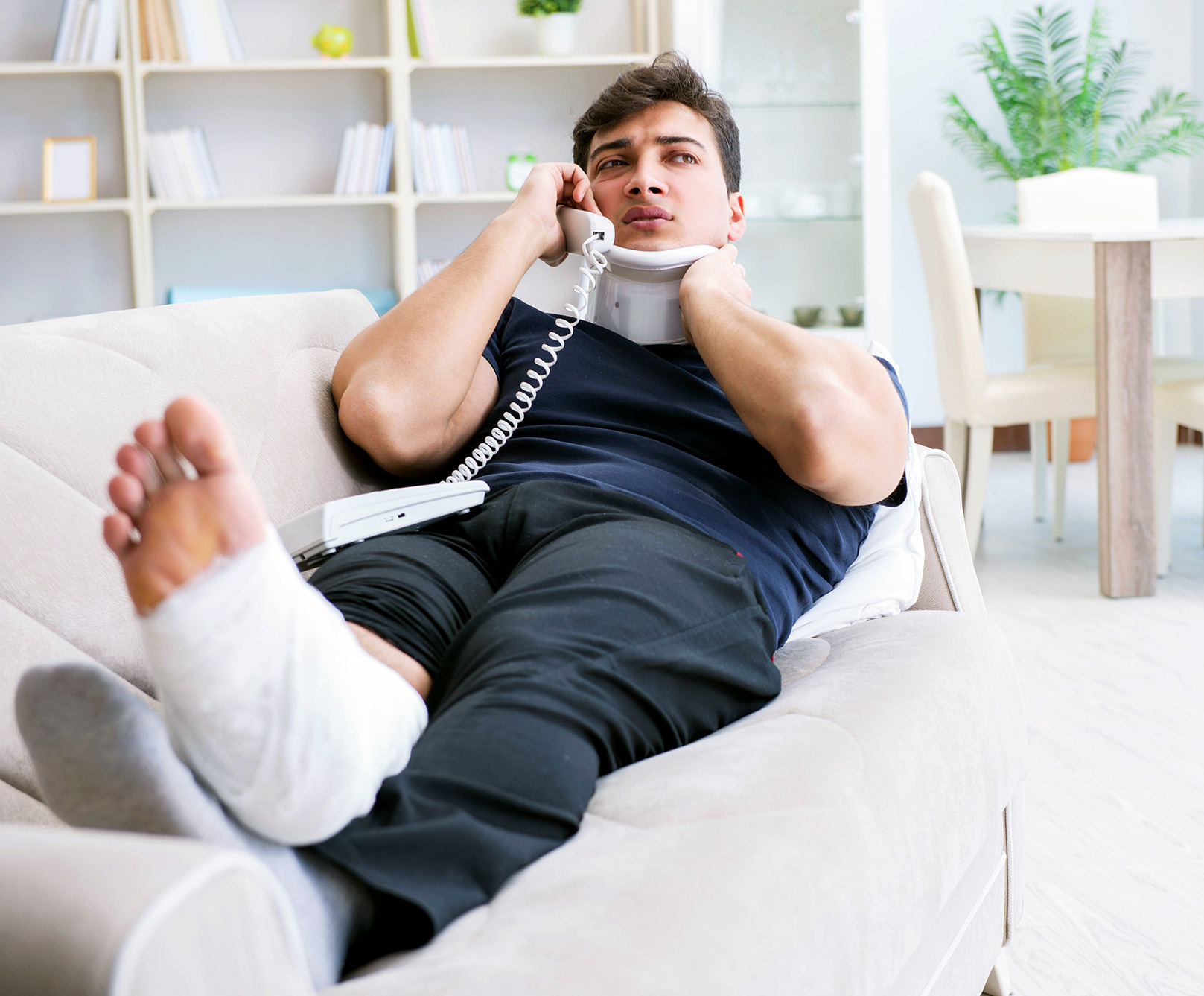 How Long Will it Take to Resolve My Case?
Every case is different. In some cases, it is clear that the defendant was at fault, and the victim's financial losses are easy to document. These cases can be settled within a few short weeks from the time the victim finishes medical treatment.
Other cases are far more complicated. The defense attorney might deny that their client was at fault for the accident (and therefore has no obligation to pay the plaintiff anything). They might dispute the amount of the victim's medical bills or lost wages. They will almost certainly challenge the value of the victim's pain and suffering.
These disputes must be resolved, and that delays the ultimate resolution of your case. Sometimes, the lawyers are able to negotiate these issues between themselves. Other times the plaintiff's attorney must file a lawsuit to show the defense that they are serious about getting fair compensation.
Sometimes these issues must be mediated or arbitrated. And in rare cases, the plaintiff must take his or her case to trial and let a jury determine the claim's fair value. Few cases go all the way to trial, but those that do can take years to resolve.
Experienced San Francisco Personal Injury Lawyers For All Accident Cases
An accident is a terrifying experience for anyone. You don't have to handle the insurance claim on your own – let an experienced personal injury lawyer defend your legal rights and fight for the compensation you deserve. We fight hard to protect you from insurance company tactics.
Get The Latest News from

The Best California Accident Law Firm Today