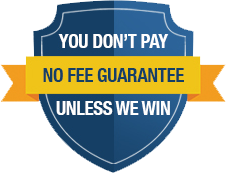 YOU MAY BE ENTITLED TO COMPENSATION FOR YOUR

NURSING HOME INJURY

We can tell you if you have a case or not within five minutes, Call (888) 488-1391
FREE CONSULTATION  |  PAY NOTHING UPFRONT  |  OVER $200 MILLION RECOVERED  |  ZERO-FEES UNTIL WE WIN
---
Our California Nursing Home Abuse Lawyers Will Fight For Your Elders
If your loved one was recently the victim of nursing home abuse, you may be at a loss as to what to do. This tragedy is something that most people never consider – the idea that someone could neglect or abuse the vulnerable, defenseless elderly is unimaginable. Sadly, an indeterminate number of nursing home residents suffer physical, mental, financial, and sexual abuse every year. Nursing home staff may abuse residents for a number of reasons, from carelessness to intimidating victims to get something they want. No matter the reason, no one should have to live in an environment of abuse – especially the elderly.
At Arash Law, we care deeply about our nation's elderly. We believe they deserve the utmost respect and the highest standards of care. The law obligates nursing homes and elderly care facilities to ensure residents' physical, emotional, and psychosocial well-being.
Doing something negligent, reckless, or unlawful that results in the injury or suffering of a resident deserves legal attention. Contact Arash Law for aggressive, passionate, and dedicated representation if your loved one has suffered any form of neglect or abuse under the care of a California nursing facility.
Types of Nursing Home Abuse
The Department of Justice reports that at least one in nine Americans over the age of 60 has experienced elder abuse in the past year. However, the statistics on nursing home abuse fall short of reality, since many victims never report the incidents. Nursing home residents are often too afraid of retaliation, or of others accusing them of lying, to speak out about abuse. Others may have Alzheimer's, dementia, or another condition that makes it impossible to seek help. It is often up to you to detect, report, and file a lawsuit in the face of neglect.
Start by learning the four types of abuse in this setting:
Physical Abuse at California Nursing Home Facilities
Physical abuse is any act of neglect or maltreatment that leads to the victim's physical pain, injury, or impairment. It is one of the most common types of abuse in nursing homes. Physical abuse can lead to unexplained injuries, frequent hospital visits, and poorer all-around health. Signs of physical abuse include:
Mysterious, unusual, or unexplained injuries
Hand-shaped marks or bruising
Bruising on the torso, or in places usually hidden
Burn marks
Cuts, scrapes, and lacerations
Strap marks, as in improper use of restraints
Bite marks
Internal injuries
Evidence of self-treatment for wounds
Broken bones and dislocations
Strained relationship between resident and caregiver
Fall injuries
Staff may physically abuse residents when they grow impatient, get angry, or when they want to intimidate the victim. Physically abused senior citizens have much higher rates of morbidity than those who do not face abuse.
| | |
| --- | --- |
| As featured On | |
You Need Experienced Attorneys Who Will Fight For You!
Mental or Emotional Nursing Home Abuse
Abuse isn't always physical – staff members can mentally abuse residents by yelling at them, using profanity, or verbally abusing them. Mental abuse can also take the form of severe neglect. This can include purposely leaving the victim in a dirty adult diaper, failing to prevent bedsores, and taking food away from the resident. Signs of mental/emotional abuse often take the form of behavioral changes. Victims may become withdrawn, depressed, anxious, or antisocial.
Sexual Abuse
One of the worst types of nursing home abuse is sexual. A sexually abused senior citizen can suffer physical and emotional harms. Victims often do not speak up out of shame, fear, or guilt. Look for red flags like behavioral changes paired with pelvic injuries, problems walking, bruising of the upper thighs, and bloody undergarments. If your loved one tries to speak with you about sexual abuse, express that you believe him or her and that you will investigate the allegation.
Financial Abuse and Exploitation
Caregivers, friends, and family members can take advantage of an elderly person's illness or mental state to financially abuse him or her. The offender may coerce, threaten, or beat the victim into giving away cash, checks, expensive jewelry, or other assets. Look for sudden changes in a bank statement, large gifts to people you don't know, or odd changes to a will.
It may come as a surprise, but studies show that family members and trusted caregivers – those with access to the individual's finances – are often the people who financially abuse or exploit the elderly. Abuse can also take the form of willful neglect, passive neglect, deprivation, and confinement.
Look for signs of neglect such as poor hygiene, malnutrition, frequent illnesses, pale and extra-wrinkled skin, white lips, and weight loss. Bedsores are common signs of neglect and abuse, since they come from the person remaining in the same position too long. They are almost always preventable with proper care. Willful deprivation can involve denying the resident medication, medical attention, food, water or other basic needs. Improper confinement, such as isolating or restraining an older adult without reason, can cause physical and mental harm.
Failure to Restrain
Sometimes an elderly person requires physical restraints for his or her own safety, or the safety of others. Restraints should aim to restrict movement, not punish or harm the individual. Restrains such as belts, vests, hand mitts, special chairs, lap cushions, or bed rails may be necessary if the senior citizen has a physical or mental condition that puts him/herself or others at risk without the reduction of movement. Facilities should use physical restraints as little as possible, and only when other techniques will not be effective. However, failure to restrain when the safety or health of someone else depends on it is a type of negligence.
If your loved one received an injury because a staff member failed to use restraints when he/she should have, you may have grounds for a personal injury claim. For example, if your loved one's medical condition put him or her at risk of falling out of bed at night but the facility failed to provide bedrails, you may be able to sue for negligence. You may also have a case if another resident that caregivers should have restrained – e.g., someone with dementia and violent behaviors – was not, and attacked or injured your elderly loved one. Misuse of restraints can describe overuse and underuse of this tactic.
Assault
You may have an assault case on your hands if a caregiver, nurse, janitor, or other nursing home staff member abused and injured your loved one in any way. This includes sexual abuse, harassment, and rape. Defendants in a nursing home assault case may include the offender and the facility, if the facility played a role in what happened to your loved one. For example, if the nursing home knowingly hired a staff member with a history of assault or violence.
In this case, you could most likely sue the nursing home for negligent hiring practices, since the facility reasonably should have known of the risk of abuse. Other patients and family members may also assault senior citizens.
In these cases, you could blame the perpetrator as well as the nursing home or nursing home staff for failing to monitor your loved one. It is a nursing home's duty to ensure the health, safety, and happiness of residents at all times. Improper supervision and monitoring, leading to an assault, is negligence.
In an assault case, one can file a civil claim for damages at the same time as a criminal case. Speak to an attorney right away about any assault your elderly loved one suffers while in the care of a nursing home in California.
Medication Errors
One mix-up by a nurse or orderly can mean death to a nursing home resident if it involves medication. Senior citizens often take a number of medications for various health conditions, and need exact types and dosages to maintain their health. Giving a resident the wrong medication can lead to dangerous reactions with the person's other drugs, or an allergic reaction.
Even if the wrong drug doesn't cause any harm, the resident will have missed the drug he or she desperately needs. Incorrect amounts can lead to worsening condition or even a deadly overdose.
It is absolutely vital for caregivers to administer medications with the utmost care. Senior citizens in delicate states of health cannot afford to consume the wrong drugs. Miscommunication, carelessness, and incompetence can all lead to a caregiver or nurse committing a medication error.
To prove this form of negligence or recklessness, one would need evidence that the defendant owed the resident a duty of care, that he/she breached this duty by incorrectly administering the medication, and that this mistake caused the plaintiff's harms. An experienced LA attorney can help with these complicated cases.
Contact Our Reputable California Nursing Home Abuse Lawyers If You Suspect Nursing Home Abuse
The moment you notice any signs of potential elder abuse, report it to facility administrators. Take your loved one out of the facility until someone clears up the matter. Report the incident to the police if the situation warrants this action. Then, contact Arash Law. We cover all of California, and want to hear from you right away if you suspect nursing home neglect or abuse. To discuss your situation with a knowledgeable personal injury attorney in a free consultation, call (888) 488-1391.
OUR RESULTS
DO THE TALKING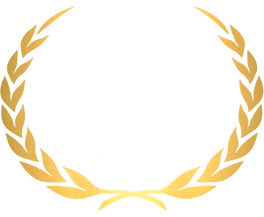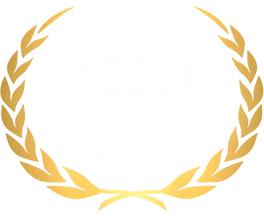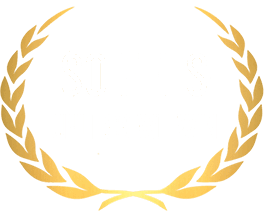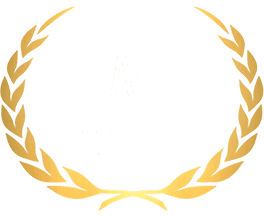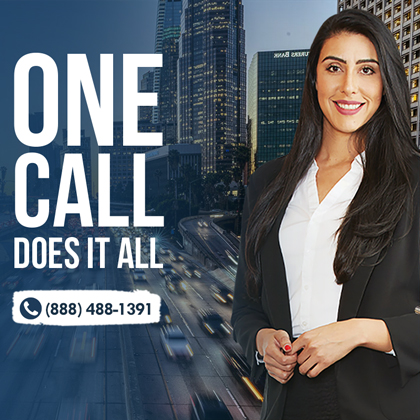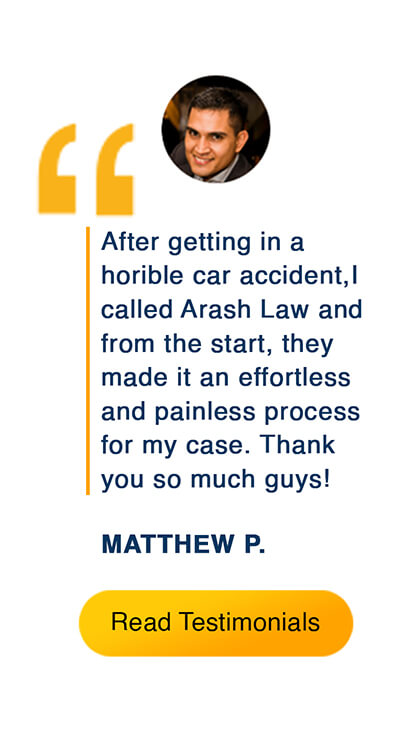 DID YOU KNOW?
TIME IS CRITICAL:
Personal injury laws in California give injury victims just a limited amount of time to negotiate a fair insurance settlement.
Start w/ $0 Upfront