Los Angeles

Accident Lawyers
with over $400 Million Recovered in Compensation for Injury Clients.
You May Be Entitled To Compensation

Voted Top 10

Los Angeles Accident Lawyers
After an auto accident, it is common to feel confused and overwhelmed. You have been through a terrifying experience. You may not know what to do next or who can help you sort through the insurance claims process. Hiring an auto accident lawyer will ensure that your claim is filed correctly and on time. You will have someone protecting your legal right to be compensated for the injuries and losses you have suffered. And you will be holding the negligent driver accountable for his or her dangerous driving behavior, which discourages other drivers from driving unsafely in the future.
Holding dangerous drivers to account can save lives. Whether you need a car accident lawyer, a truck accident lawyer, a slip and fall accident lawyer, or any other type of motor vehicle accident lawyer, our award-winning firm can defend your right to be compensated for injuries and losses. We hire the best car accident lawyers in California to fight hard for our clients. Whether you search for a "car accident lawyer near me," "auto accident lawyer near me," or the "best car accident lawyer near me," Our firm will be at the top of the list.
Our client was driving with his wife and son on a two-lane highway when a drunk driver crossed the double yellow lines, causing a head-on collision that claimed the life of a loving wife and mother. –  Arash Khorsandi
Los Angeles Auto Accidents
As automobile accident lawyers, we know the troubling facts about traffic accidents in the Los Angeles area. The website Curbed reports that traffic accidents are the fourth leading cause of premature deaths in Los Angeles County. They cause more deaths than homicides, strokes, or lung cancer.
Although Los Angeles has a lower rate of traffic fatalities per capita than other western cities (such as Phoenix or Albuquerque), these cities have not invested millions of dollars toward reducing road deaths. Los Angeles has joined Vision Zero, a worldwide campaign to help cities reduce traffic deaths. There were lofty goals for eliminating all traffic fatalities by 2025.
Not only has the project failed to meet its goals, but traffic fatalities have increased since the project started. This increase stands in stark contrast to cities like New York and San Francisco. Both towns saw reductions in traffic fatalities after implementing Vision Zero.
Even the coronavirus pandemic has not provided relief from the dangers of Los Angeles roadways. The Washington Post reports that miles driven on United states roadways dropped dramatically during quarantine orders. This decrease in overall driving should have resulted in an 18 percent decrease in road fatalities, had the number of deaths per mile driven remained the same. Instead, there was only an 8 percent decrease in road deaths.
This data shows that the number of fatal accidents per mile driven increased by 14 percent during the coronavirus pandemic. Like other cities across the nation, Los Angeles reported an increased number of crashes related to speeding. So what does this mean for Los Angeles road users? Whether you are a driver, passenger, motorcycle rider, bicyclist, scooter user, or pedestrian, it is best to be aware of the common types of traffic accidents in Los Angeles and their common causes. Doing this can help you look out for known dangers and stay safe while on the road.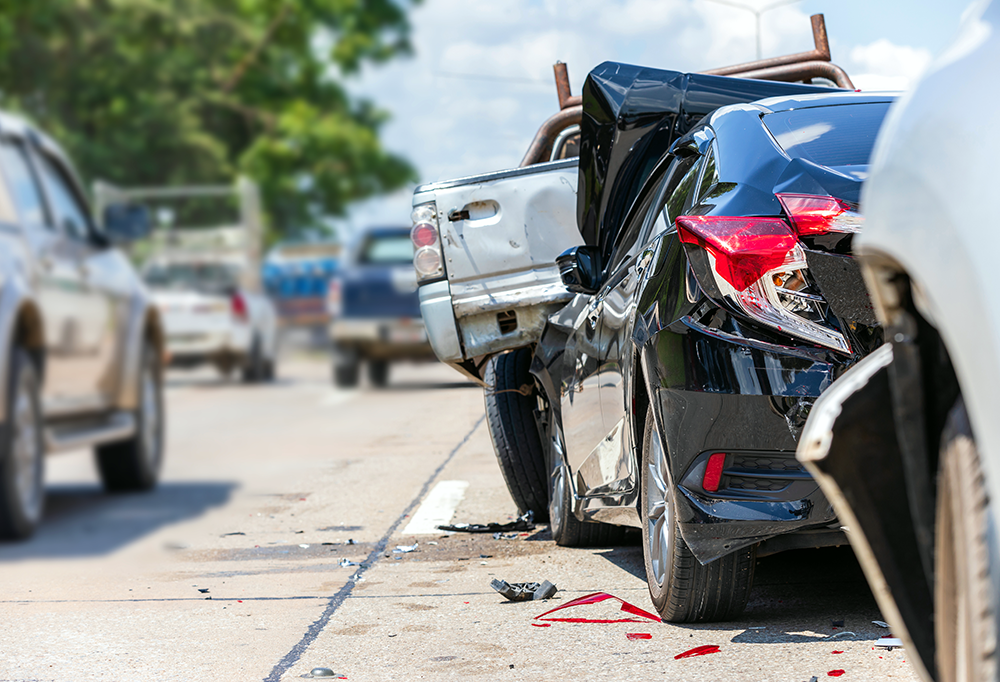 Emperatriz Ayala
My husband had an accident 2 years ago, a 85 years old man hit him, the Arash law group works very well on my husband case that took 9 month and he won the case and my husband was happy with the results. A year later I got into an accident as well and I'm still waiting in my case is almost resolving and it's 9 months already. This people knows the law and they do their job right to help you out in getting the most for you to fight on your behalf. I strongly recommend the Arash Law firm they do things right in a efficient and professional manner.

Chris Zavala
Had a great experience with all the people at Arash law. Long story short was in a bad car accident. It was overwhelming and the whole process was a lot, but they kept me in the loop. They answered all my questions and gave me great advice. Couldn't be any happier. Would definitely recommend anyone looking for a personal injury lawyer. They'll guide you through the whole process!

Jill Smith
Having Arash Law handle my auto accident was the best decision I could have made. Everyone I interacted with was kind, professional and detail oriented. I am extremely happy with the outcome and would recommend them highly.

Joseph R. Porter
From start to finish, Arash Law firm is there every step of the way with close, constant, personal contact and attention. I never knew a Law firm could actually care so much for me as a person and what I was personally going through as well as the settlement I was going to recieve once my case was finally completed. Thank you to everyone at Arash Law for your ongoing support and communication. You are the ONLY firm I will ever recommend to someone who is need of a great attorny.

Monica Parra
I had an excellent experience with Arash Law. I will definitely recommend to my family and friends. I interviewed a few firms before deciding to work with Arash Law. What made my experience excellent was (i.e. head attorney being accessible to talk to and he answered all my questions and concerns, sensitive and thorough personel who completed in home intake & follow up process, being connected immediately to quality Physicians who addressed my injuries and recovery process, clear contract-read throughly to ensure its something you can commit to). Being in a car accident is a traumatic experience and I had a sense of peace knowing Arash Firm was walking with me throughout the whole process. Thank you Arash Firm for all your hard work and help. I am so grateful and appreciative for you all! 🙏 With Gratitude, Monica Parra
Our traffic accident lawyers know how to handle many different types of personal injury cases. Common types of traffic accidents include:
Pedestrian accidents
Red light accidents
Electric scooter accidents
Accidents related to defective vehicles or parts
Accidents caused by an impaired driver
Distracted driving accidents
Accidents involving a Uber, Lyft or another rideshare service
It is essential to hire an attorney who has experience handling your particular type of case. If the attorney has not handled your type of case before, he or she may not have the skills to prove who was at fault, the medical explanation for your injuries, or how these injuries have impacted your life. The attorney may not be able to find all sources of compensation, or all the types of compensation to which you are entitled.
Common Causes of Los Angeles Car Accidents
To get compensation for auto accident injuries, you must first prove who was at fault for causing the accident. The person or persons legally responsible ("liable") for causing your injuries also have a legal obligation to compensate you for any costs associated with treating those injuries. Proving liability can be a complicated process. What if two cars turn into each other at the same time? What if a driver and bicyclist failed to see each other? Many complex situations can arise. Given the complicated nature of determining fault, it is vital to hire a car crash lawyer who has experience proving liability in auto accident cases.
Here are some of the most common causes of collisions on the roads of Los Angeles:
Drunk driving
Drugged driving (either recreational drugs or prescription medications)
Distracted driving
Failure to control speed to avoid a collision
Driving too fast for current conditions (such as wind, rain or fog)
Red light violations
Failure to check blind spots
Failure to yield
So how can road users reduce the risk of being involved in a traffic accident? For drivers, the most common causes can be simple to address with changes to your common driving behaviors. Never drive while under the influence of alcohol, medications, recreational drugs, or any combination of these substances. Never allow yourself to become distracted by anything or anyone while driving. Such distractions can include electronic devices (such as smartphones, navigation programs, and in-vehicle entertainment systems), but they can also include passengers, children, and pets in the vehicle. Slow down in work zones, at night, during inclement weather, and any other time your visibility is reduced. Always be aware of your surroundings. Have an exit strategy, and be prepared to stop quickly in an emergency.
Other road users (including motorcycle riders, bicyclists, scooter riders, and pedestrians) are more vulnerable than vehicle occupants. These types of road users do not have the protection of a vehicle or its life-saving safety features. Because of this, these road users must be even more careful about avoiding collisions. Look carefully in every direction before entering the roadway. Make eye contact with drivers to be sure they see you. Be prepared to yield the right of way, even if it belongs to you, to a driver who does not see you. Wear light-colored clothing to be easily seen. Be particularly careful at night, in rain or fog, and any other time that visibility is reduced.
Common Auto Accident Injuries
There are many different injuries a person can sustain in a car accident. The type of injuries you have will determine what your medical bills will amount to and the amount of your pain and suffering. These will drastically impact the amount of your personal injury settlement.  Here are some of the most common injuries our Los Angeles accident lawyers come across:
Damage to the brain can be among the most serious (and often life-threatening) injuries a person can sustain in a motor vehicle accident. Seatbelts and airbags protect vehicle occupants. Scooters, bicycles, or motorcycles lack these devices. These road users might have nothing but a helmet to protect their brains from the full force of impact in a collision. Pedestrians do not even have this protection. This difference is why it is so crucial to be aware of your surroundings if you're not a car. Always be sure that drivers can see you before you enter the roadway. For cyclists and scooter riders, always wear a helmet. Research has shown time and again that helmets save lives.
The damage done inside your body can be minor (such as a small bruise) or very severe (such as life-threatening internal bleeding). It can involve simple broken bones or complicated damage to your vital organs. These injuries cannot be seen or accurately diagnosed without the aid of qualified medical personnel and diagnostic equipment. The nature of these types of wounds is why it is so important to see a doctor as soon as possible after being involved in an auto accident.
Injuries to the muscles, tendons, and ligaments are referred to as soft tissue injuries. Insurance companies like to downplay these injuries, because they do not involve vital organs, and they are usually not life-threatening. But these injuries can be incredibly painful. They might require months of physical therapy or chiropractic services. You could be deprived of sleep, unable to hold your children, or not allowed to work altogether. These are significant life disruptions that entitle you to compensation for pain and suffering. Do not let a claims adjuster tell you that soft tissue injuries aren't worth very much. Our personal injury lawyers fight hard to get fair compensation for the pain and suffering associated with soft tissue injuries.
How Auto Insurance Claims Work
An auto insurance claim starts by opening the claim with the negligent driver's insurance company. This work is something your lawyer can do for you if you have not already done so. One of the first things the company will ask for is a recorded statement about what happened in the accident. You do not have to provide this. You should decline, or refer the representative to your lawyer's office.
The recorded statement helps the insurance company determine who was at fault for the accident. In some cases, such as rear-end collisions, it is relatively clear who caused the accident. In other cases, the physical evidence is not so clear-cut.
Liability can also be apportioned between two (or more) drivers. It can also be assigned to a pedestrian, bicyclist, or even a third party that was nowhere near the scene of the accident. (This is what happens in defective vehicle cases. The manufacturer is liable for the accident, even though the company was not at the scene.) If there are questions over who was at fault, your lawyer may need to prepare evidence of liability. This process could include gathering testimony from expert witnesses, records of the traffic signal, or testimony from witnesses at the scene.
Once the insurance company accepts liability, the next step is to determine the fair value of your claim. This value will include straight forward expenses (such as medical bills and lost wages) as well as intangible losses (such as pain and suffering). Most auto insurance carriers will reduce the value of pain and suffering to get away with a lowball settlement offer. You do not have to accept this. Your lawyer can help prove the value of your losses to demand a fair settlement.
If the insurance company denies liability or refuses to make a fair settlement offer, your lawyer may need to file a lawsuit on your behalf. This action allows you to make your case to a jury. The jury will decide who was at fault or what your claim is worth. In some cases, the jury must make both these determinations. Filing a lawsuit takes longer and costs more than a settlement. But for victims who do not receive fair settlement offers, it can be the best option for enforcing your legal rights.
This was a sad and tragic case in which our client was paralyzed after being struck by a distracted driver. The maximum policy settlement was 5.25 million and we were able to settle for the full amount. In addition, we were able to add additional workers' compensation benefits from our client's employer, as he was working at the time of the incident. The parties agreed to settle our client's workers' compensation claim for $2.5 million.
This was a sad and tragic case in which our client was paralyzed after being struck by a distracted driver. The maximum policy settlement was 5.25 million and we were able to settle for the full amount. In addition, we were able to add additional workers' compensation benefits from our client's employer, as he was working at the time of the incident. The parties agreed to settle our client's workers' compensation claim for $2.5 million.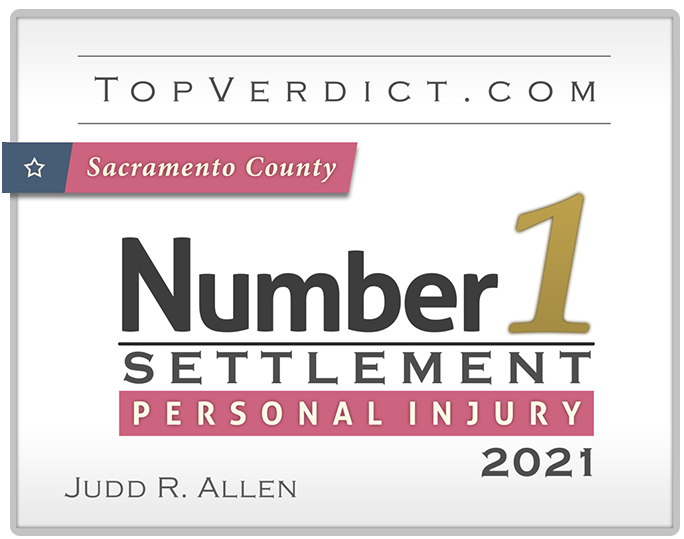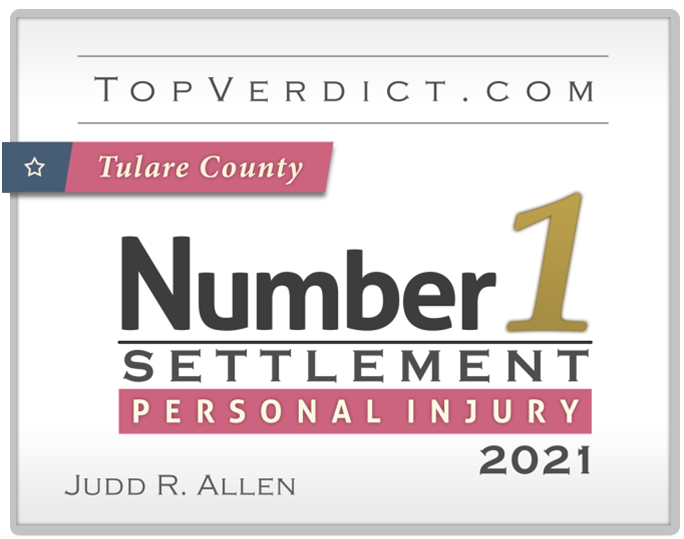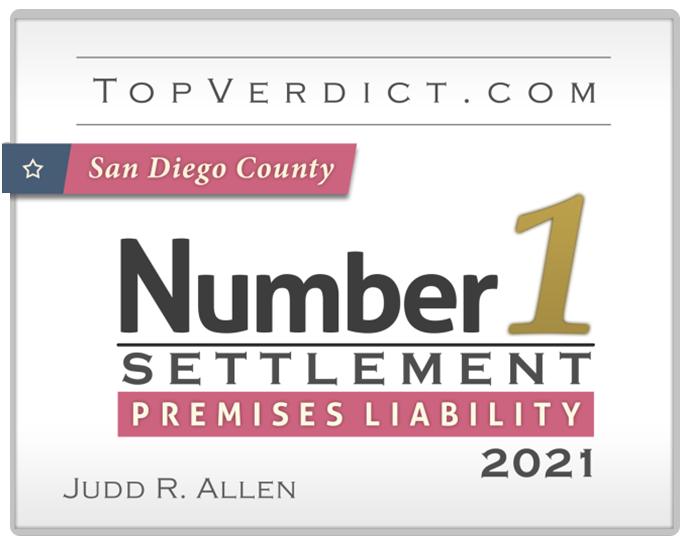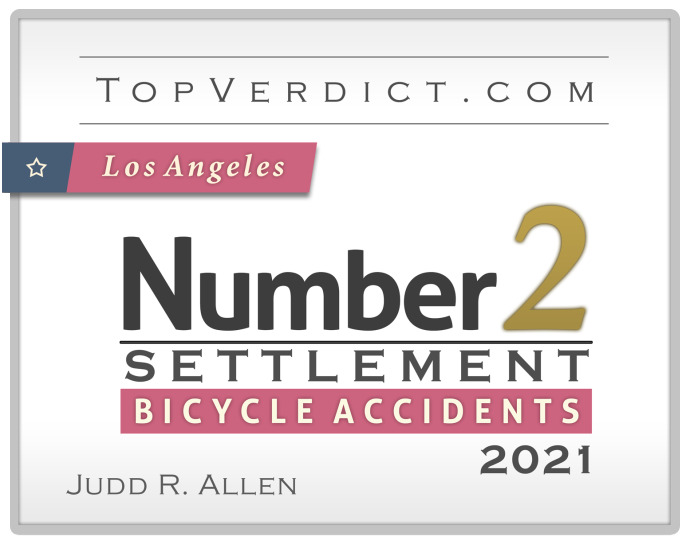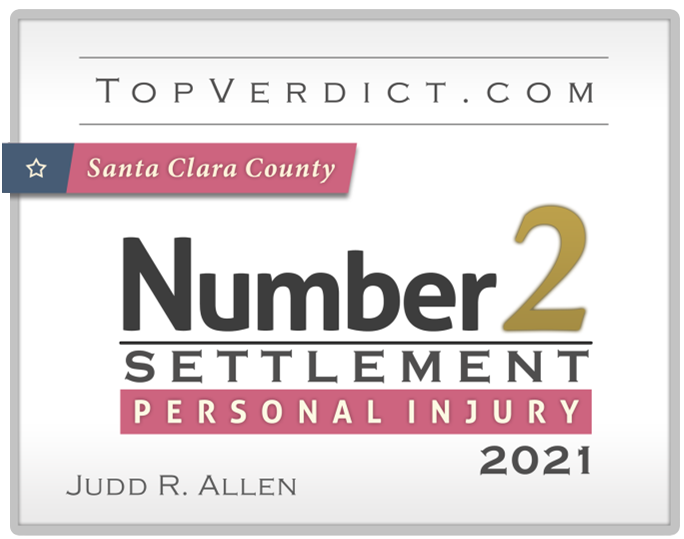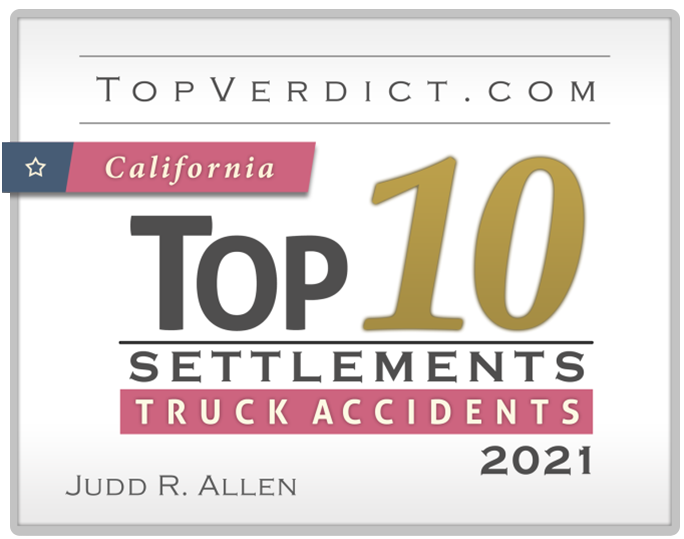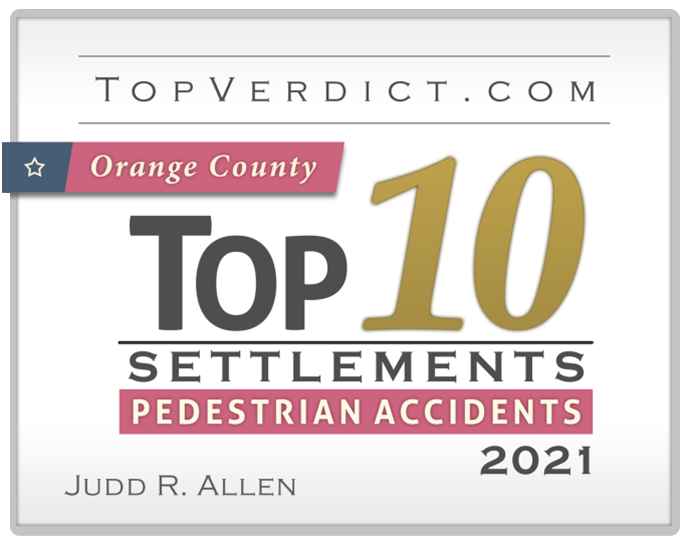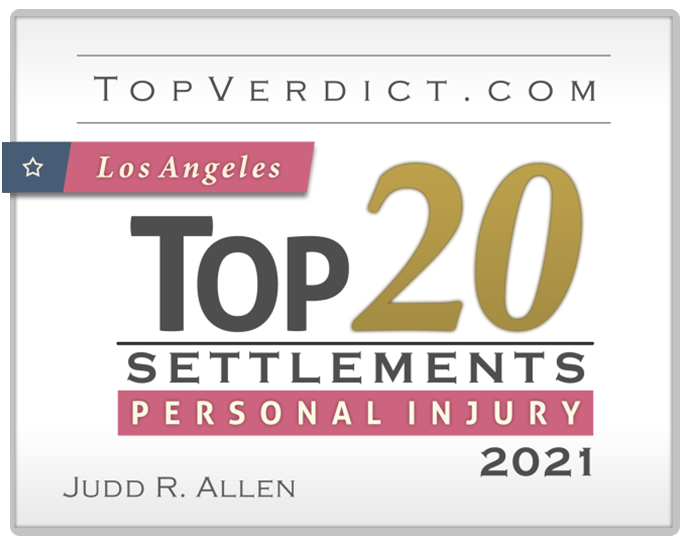 How Auto Accident Lawyers Get Paid
If you are considering hiring an attorney, you are probably worried about the car accident lawyer fees. The good news is that most personal injury lawyers do not require you to pay fees upfront for their services. Instead, these attorneys work on contingency. Working on contingency means that he or she will take a set percentage of the total settlement you receive.
If a lawsuit must be filed on your behalf, this will take far more time., effort and skill on the part of your attorney. The increased time is why many attorneys charge a higher percentage in the event a lawsuit must be filed. Litigation can also incur various expenses for expert witnesses, trial exhibits, and similar items. Though litigation is more expensive than settling your case, it is sometimes the only option for getting the compensation that an injury victim deserves.
Other Types of Accidents That Lead to Personal Injury Claims
An auto accident is not the only way a person can be injured. There are many other types of accidents, and when they are caused by another person's negligence, these victims also have the right to be compensated for their injuries and losses.
1
Slip and Fall Accidents
Many hazards can occur on a person's property. The law requires property owners to take reasonable steps to make their land safe. Commercial property owners (such as businesses that own stores and restaurants) are held to a higher standard of care than private homeowners. Commercial owners are inviting the public onto their land for the specific purpose of making money. Residential homeowners have fewer responsibilities, but they still cannot allow dangerous conditions to remain on their property without warning guests of the danger.
2
Nursing Home Abuse and Neglect
Nursing homes have a contractual obligation to care for residents. Businesses that allow their employees to abuse or neglect residents are liable for all the victims' injuries and losses. It is especially important to hold nursing homes accountable for abuse and neglect because other innocent residents could also become abuse and neglect victims. By keeping nursing homes responsible for this behavior, future victims are protected from abuse and neglect.
Construction accidents often involve heavy machinery, dangerous equipment, or falls from tall buildings. For these reasons, construction accident injuries tend to be so severe. Many construction accidents result in permanent disabilities. Permanent disabilities can leave the victim unable ever to work again, or in need of full-time care. These costs add up quickly. Over a lifetime, they can run into the millions of dollars. Because of this, it is crucial for construction accident victims to consult with a personal injury lawyer about their legal right to compensation.
4
Other Workplace Accidents
Injuries can also occur in any other workplace. While construction sites tend to have a more significant share of workplace accidents, any other worker in any different location can also be injured on the job. Even if your job is relatively safe, you could be involved in a car accident while running a work errand. Such an injury – like any other workplace injury – can entitle you to worker's compensation coverage, or a personal injury claim. It is vital to hire a Los Angeles accident lawyer who understands these claims, and when they can – and cannot – be filed together.
Any company that manufactures consumer goods for sale in the United States is subject to strict products liability. A consumer who is injured while using the product as intended does not have to prove that the manufacturer was negligent. So long as the injuries were the result of a foreseeable use of the product, the victim can be eligible for compensation.
The Right Personal Injury Lawyers for Los Angeles Accident Victims
There are many ways that a person can be injured in an accident. If this happens, you have legal rights that must be protected. It is not just your legal rights that are at stake. You make Los Angeles safer for everyone by holding negligent drivers and companies accountable for their dangerous actions.
The experienced car crash lawyers at Arash Law led by Arash Khorsandi, Esq. have over twenty years of experience. We have collected over 400 million dollars for clients in San Francisco, Riverside, San Jose, San Diego, Sacramento, Sherman Oaks, and throughout California. Call (888) 488-1391 to schedule your free consultation with an experienced Los Angeles injury lawyer.