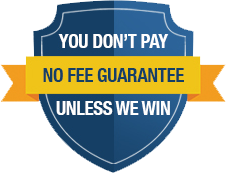 YOU MAY BE ENTITLED TO COMPENSATION FOR YOUR

ELDER ABUSE INJURY

We can tell you if you have a case or not within five minutes, Call (888) 488-1391
FREE CONSULTATION  |  PAY NOTHING UPFRONT  |  OVER $200 MILLION RECOVERED  |  ZERO-FEES UNTIL WE WIN
---
Our California Elder Abuse Attorneys Will Fight For Seniors
Unfortunately, senior citizens are easily capable of falling victim to financial exploitation in many different ways. Elders can be taken advantage of by their family members, caregivers, friends, and fiduciaries. Any elderly victim of financial exploitation should seek legal help from a proven California financial elder abuse attorney.
Doing so will help you learn more about your legal rights so that you can protect your loved one or yourself. Elder financial abuse is one of the terrible crimes in our society that occurs far too often. Strangers commit half of all senior financial exploitation crimes.
They are followed closely by:
Neighbors, family members, and friends (34%)

Perpetrators in the business sector (12%)

Medicare and Medicaid fraud (4%)
Annually, these crimes cost senior citizens more than $3 billion. 
Elder Abuse Definition Under California Law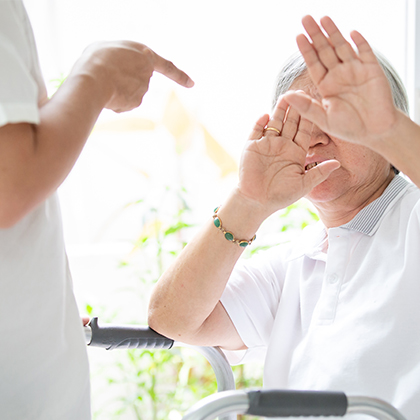 According to the California Welfare and Institutions Code Section 15600, elders (defined as anyone older than 65 years of age) and dependent adults are legally protected from various types of neglect and physical abuse. 
Financial abuse of an elder or adult dependent is defined as a criminal act when an individual or entity does any of the following:
Unlawfully takes, obtains, retains, and secretes the property of an elder or dependent adult for criminal use, the intent to defraud, or both. 

Unlawfully assists in taking, obtaining, retaining, secreting the property of an elder or dependent adult for criminal use, the intent to defraud, or both.

Unlawfully takes, obtains, retains, secretes, or assists in any of the previous of the property of an elder or dependent for criminal use, the intent to defraud, or both.
Also, it must be proven that the individual or entity accused of this crime knew or should have known that their conduct in question would likely have resulted in the harm of an elder or dependent adult. It's essential to note that the taking of an elder's property is not exclusive to physically removing an object from their possession. The law expands the definition of financial abuse to include the theft of any property right, which includes donative transfer, testamentary bequest, and by means of agreement.
This statue holds true regardless of whether the property in question is owned directly by the elder or dependent adult or their representative. For context, theft can include both real and personal property. Real property is defined as a tangible object, such as land and real estate. Personal property is somewhat a flexible term and can include stocks, jewels, money, etc. Elder abuse is an alarming crime that should be taken seriously.
Here are comparative statistics showcasing the disturbing trend in financial elder abuse crimes in California and across the United States.
In 2000, the United States Census Bureau indicated that California's elderly population will have doubled to 6.4 million by 2025 – an unusually faster rate than any other state.

The California Department of Finance forecasts that the number of state residents over the age of 65, or simply older people that will likely need nursing homes and long-term care, will nearly double between 2010 and 2030.

Nearly 110,000 Californians live in approximately 1,300 licensed nursing homes. Almost 150,000 live in about 7,500 licensed residential care facilities. More than 150,000 are believed to live in unlicensed assisted living facilities that cannot care for them properly.

Many residents in both unlicensed and licensed facilities have dementia. They sometimes are forcefully given antipsychotic drugs that can dangerously restrain or sedate them.

The California Senate Office of Oversight and Outcomes stated that 13% of all complaints to the California Office of State Long Term Care and Ombudsman involved exploitation, gross neglect, and abuse in 2009. This rate was more than twice the national rate of 5%.
Seniors are Popular Targets for Fraud
Senior citizens are regrettably not always treated with the respect they deserve. Because of their advanced age, criminals see an opportunity to take advantage of them financially through schemes and fraud. Common elder abuse methods include tricking an elderly person into purchasing a product, misleading them into believing that they have won some sort of grand prize, or posing as their primary caretaker to illegally gain access to their property. 
The exploitation of seniors relating to consumer fraud and trickery is somewhat reliant on the truth that many senior citizens were raised in a world where a person's handshake or word was just as trustworthy as a written contract.  This is not the world we live in today. 
DO I HAVE A CASE?
Victimhood Can Happen to Anyone
For elders and many younger adults, identifying fraud can be extremely difficult when it's happening. When your savings have been completely depleted or a large check you were promised bounces, you need to contact a California elder abuse attorney to help you recover these losses.
 Below, you can find many examples of fraud in which seniors are routinely targeted and may be challenging to realize. If you are noticing similar patterns among family members, assisted living staff, and friends, then you should reach out to a California financial elder abuse attorney immediately.
Health Insurance Fraud – If you are 65 years of age or older, you will qualify for Medicare. Scammers know to target people in this age range with their malicious schemes in an attempt to steal your bank information. 
Funeral Scams – Many people do not know the average cost of a funeral because it's not something that they frequently handle. As a result, funeral home directors can take advantage of widows and convince them to purchase unnecessary products and services. Some may lie and trick elders into believing that they owe a massive debt to them. 
Imposter Scams – This crime is particularly heinous because it takes advantage of a grandparent's desire to assist their grandchildren. Usually, a perpetrator will contact an elderly person and ask, "Grandma, do you know who this is?". Upon response, the scammer will assume that identity and ask for money for an unfortunate situation. 
Grand Prize Scam – The rule of thumb here is that if it's too good to be true, then it's probably fake. The popular saying is even more factual when a scammer sends you or a loved one a letter or email claiming that you have won a large amount of money and that your banking information is required to wire you the funds. 
Caregivers Scams – Caregivers can sometimes trick a senior with ingenuine kindness in an attempt to gain access to valuable financial information, such as jewelry, cash, car keys, and your checkbook.
Consumer Fraud – Criminals can easily obtain the phone number of a senior and call them to convince them that they need to purchase a particular product or service. They will often state that the homeowner's association or the cable company requires a purchase from them to meet some guidelines and continue service. 
Different Types of Elder Abuse
There are two main types of elder abuse: physical and emotional elder abuse and financial elder abuse. Below are descriptions of each type of elder abuse and what each crime entails.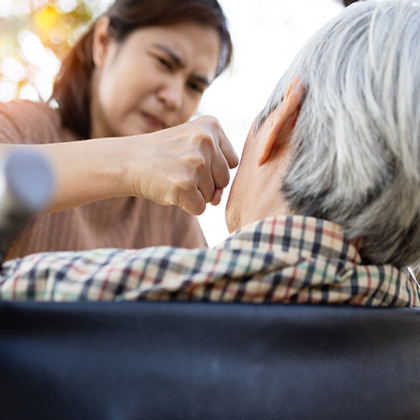 Physical and Emotional Elder Abuse
This form of elder abuse is both disturbing and fairly prevalent in California and throughout the United States. Physical Elder abuse includes violent contact with the victim. Some examples could be punching, slapping, or hitting. It can also involve being physically restrained violently or too tightly. 
Emotional elder abuse involves non-violent forms of abuse. This type of abuse doesn't present with any visual indication. Still, it can be just as devastating as other types of abuse. Emotional abuse can include name-calling, screaming, preventing someone from seeing their friends, or even completely ignoring the victim.
Any form of elder abuse is a direct attack on the fabric of our society. A California elder abuse injury attorney can help you accomplish your legal objectives while ensuring that you or a loved one is adequately protected and cared for. 
Financial Elder Abuse
There are a wide variety of schemes fraudsters and scam artists employ to take advantage of a senior's finances. An elder abuse attorney will diligently and aggressively locate evidence to prove financial abuse committed by fiduciaries, family members, and caregivers.
Criminals who illegally obtain access to valuable personal property, sensitive information, and financial accounts can commit any of the following crimes:
Embezzlement

Confidence and scam tricks

Identity theft 

Check fraud

Credit check fraud

Medical fraud

Mortgage fraud

Illegal conversion of property for personal benefit and use
Financial elder abuse can also include obtaining access to a deed or title to a property after forging a signature. Without a senior's consent or knowledge, all of the following activities are illegal.
Withdrawal of funds from a senior's savings account

The use of a forged check to obtain funds

The use of undue influence to force a senior to modify their Will or Trust, making a gift or donation, or changing beneficiary information on their life insurance policy or retirement accounts. 
The California Legislature indicated that dependent adults and senior citizens may be vulnerable to neglect, abandonment, and abuse and that the state has an obligation to protect these people. The Legislature also recognized that the state would promote and foster community services for the personal, social, and economic well-being of its elderly citizens to protect these people according to the guidelines listed in the California Welfare & Institutions Code Section 15600.
This type of support is beneficial because these crimes are often committed by some of the largest financial institutions in the United States. Neglecting to take the possibility of this issue seriously can result in a senior's power of attorney and will being changed, jewelry and family heirlooms being sold for far less of their original value, property being sold to another party, and unnecessarily expensive items being bought. 
What is the Punishment for Elder Abuse?
The California Legislature has stated that elder abuse and other crimes against senior citizens require special prosecution because these individuals may be mentally and physically unable to protect themselves from abusers. To deter this type of criminal behavior, the California Legislature has authorized California Penal Code section 368(c) to make elder abuse a crime with severe consequences. If convicted, a perpetrator can be charged with a misdemeanor elder abuse conviction and face up to 364 days in county jail. However, if charged with a felony conviction, the perpetrator can face harsher punishment. 
Can I Be Held Criminally Liable for Elder Abuse?
California Penal Code section 368(c) states that anyone who willfully commits or allows unjustified mental and physical pain towards a senior citizen is guilty of elder abuse. This clause also covers dependent adults who are unable to care for themselves mentally or physically. In California, a person can be criminally liable for elder abuse, depending on their relationship with the senior. If you aren't a custodian or caregiver of the elderly adult, then your behavior must be proved to have been intentional or willful.
This means that you must have purposefully or intentionally injured a senior citizen. If you are a custodian or caregiver of an elderly person, such as an assisted living care employee, then your behavior must be proved to have been either criminally negligent or willful.  Failing to follow the ethical and basic standards of care and treatment for elderly patients can be defined as a criminally negligent act.
Contact a California Elder Abuse Attorney to Discuss Your Case
Elder abuse is a common and shocking crime in our society. Fortunately, in many cases, you can recover your losses and bring those responsible for the injuries or abuse to account. If you or a loved one in Los Angeles County, Orange County, San Francisco, Sacramento, Sherman Oaks, San Jose, Riverside, San Diego, or anywhere else in California are the victim of an injury elder abuse, the legal team at Arash Law is standing by to help. Our legal team investigates caregiver and assisted care facility hiring practices, patient medical records, ethical standards of care, staffing levels, organization training procedures, and much more. 
We also conduct an in-depth examination to identify evidence of neglect, abuse, wrongdoing, and other misconduct. We are highly-experienced in discovering both clear and subtle signs of abuse and nursing home neglect. Call (888) 488-1391 or contact us online to schedule your free consultation. 
OUR RESULTS
DO THE TALKING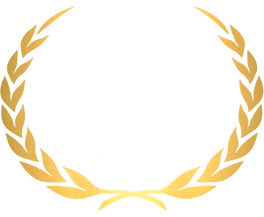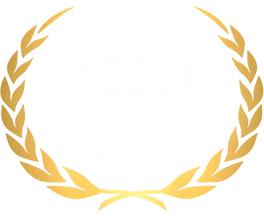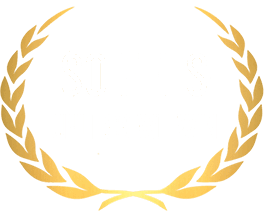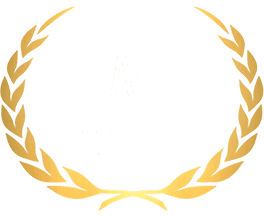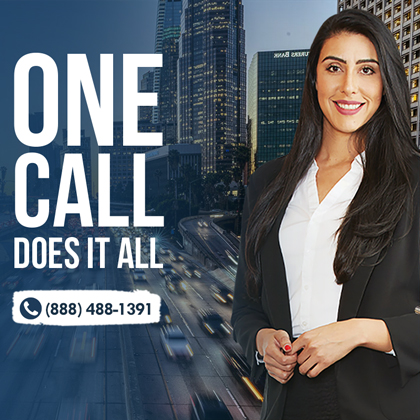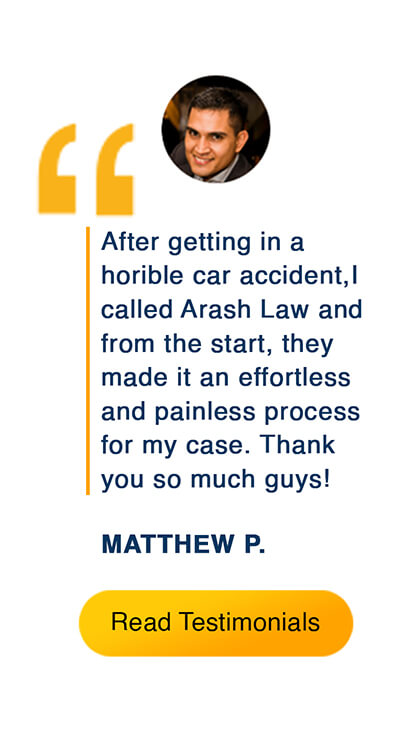 DID YOU KNOW?
TIME IS CRITICAL:
Personal injury laws in California give injury victims just a limited amount of time to negotiate a fair insurance settlement.
Start w/ $0 Upfront