Los Angeles

Pedestrian Accident Lawyers
with over $500 Million Recovered in Compensation for Injury Clients.
You May Be Entitled to Compensation

Los Angeles is known for its beaches, movies and television sets, and music scene. Incorporated in 1850, this city is also rich in history with Spanish and Mexican influences. A Mediterranean climate draws many visitors and full and part-time residents here. Currently, 3,847,400 people call L.A. home and over 18 million people in the region.
Whether walking in Brentwood, downtown Los Angeles, Hollywood, University Park, or Venice Beach, pedestrians are at risk. Suppose you or someone you love has been seriously injured in a pedestrian accident. In that case, it's time to reach out to the compassionate Los Angeles pedestrian accident lawyers our award-winning law firm today. Even with all of its redeeming qualities, Los Angeles is no place for pedestrians.
Its infrastructural designs are notorious for being one of the most dangerous places in the U.S. for pedestrians. Anytime someone leaves their home on foot in this area, they risk their health, well-being, and even their life. It's impossible to truly enjoy sunny California on foot with these risks looming. However, if you choose to assume these risks by traveling on foot throughout Los Angeles, it's imperative that you know about the legal guidance you can reach out for if you are involved in a vehicle-pedestrian crash.
Between 2012 and 2016, over 14,200 L.A. pedestrians suffered injuries in this city, and another 439 lost their lives. When it comes to keeping pedestrians safe, Los Angeles is poorly designed. Of course, the city has been working towards making many areas safer for pedestrians by implementing Vision Zero LA. However, even with aggressive steps, pedestrians are still sustaining injuries and dying on L.A. streets.
Over $500 Million Recovered • No-Fees, Unless We Win • See a Doctor Today

Our Los Angeles pedestrian accident lawyers know this full well as they help many victims and their families sort through the aftermath of these devastating accidents. In contrast to motor vehicle accidents, accidents involving pedestrians are often catastrophic and life-altering.
Injured parties and their families are left facing devastating injuries, hefty medical expenses, lost income and wages, as well as lengthy physical recovery periods. This doesn't include the mental and emotional tolls accidents take. Even pedestrians who are involved in accidents with bicycles or motorcycles end up with serious injuries.
If someone else's negligence caused your injuries, you deserve compensation for your losses. Our experienced Los Angeles pedestrian accident lawyers can help you understand your legal rights and options during this difficult time. As a pedestrian accident victim, the path forward is likely unclear. You may not know what to do next.
Suppose you sustained injuries in a Southern California crash. In that case, our Los Angeles pedestrian accident lawyers will go to bat to get you the full and fair financial compensation you deserve. Don't delay in contacting our office today to receive immediate legal advice. You can rely on our knowledge, expertise, and drive to level the playing field and protect you from predatory insurance companies
Settlement in a motor vehicle versus pedestrian accident; client, suffered facial and spinal injuries.
– 
Judd Ross Allen
Pedestrian and Crosswalk Laws in Southern California
California has enacted multiple statutes to protect its pedestrians. Some of these laws direct where individuals can legally walk without impeding vehicle traffic. According to California Vehicle Code 21960, drivers "shall yield to the right-of-way to a pedestrian crossing the roadway within any marked crosswalk or within any marked crosswalk at an intersection." This part appears relatively simple. However, additional language included in the law may be confusing.
For instance, "no pedestrian may suddenly leave the curb or other place of safety and walk or run into the path of a vehicle that is so close as to constitute an immediate hazard." Since there's no hard and fast definition of what constitutes an immediate hazard, insurance companies frequently use the ambiguity to deny pedestrian injury claims. This is still one more reason why you can benefit from a Los Angeles pedestrian accident lawyer from our firm if you sustained injuries in an accident with a motor vehicle.
Other crucial statutes addressing crosswalks and pedestrians in California include:
VC 275 (defines what a crosswalk is in California)
VC 21966 (tells pedestrians where they are allowed to walk)
VC 21950 (covers the laws surrounding when pedestrians cross the road at a crosswalk)
VC 21955 (requires pedestrians to use crosswalks at all intersections)
VC 21954 (tells pedestrians crossing the street outside of a crosswalk when they must yield to the right-of-way of vehicles)
VC 21970 (prevents drivers from stopping in a crosswalk and blocking it from pedestrians)
800+ Real Client Reviews Verified by Google
Common Causes of Pedestrian Accidents in the City of Angels
Numerous factors can contribute to California pedestrian accidents. The following factors are most frequently linked to California pedestrian accidents:
Distracted driving — Including the use of smartphones (texting) and other electronic gadgets, interacting with vehicle passengers, eating/drinking, personal hygiene tasks, and other activities that demand the driver's attention.
Drug and alcohol use — Alcohol and drugs use remains a significant cause of all types of traffic accidents. Even small amounts of these substances can change driving abilities and reaction times.
Speeding — Drivers who speed increase not only the chance of an accident but also increase the chance that the accident will cause severe trauma. The higher the speed of the vehicle, generally, the worse the damage will be.
Failure to yield to pedestrians' right-of-way — Unfortunately, motorists often fail to respect pedestrians' right-of-way when crossing an intersection. Sadly, many pedestrians who lose their lives in traffic accidents get hit at the intersections.
Failure to signal before turning — Motor vehicle drivers who don't signal when turning are another common cause of pedestrian accidents. When drivers fail to give signals, pedestrians crossing the road have no warning and might unknowingly move into the vehicle's path.
Time of day — Pedestrian accidents often occur at night. Decreased visibility and an increase in the number of motorists driving under the influence of drugs or alcohol is a dangerous combination. Dawn and dusk also see a spike in accidents. Both pedestrians and drivers have to deal with the low sun and the hazardous accompanying glare at these times.
Reckless driving — Speeding, drowsy driving, and drunk driving all put California pedestrians in grave danger. Recent studies revealed that there isn't much difference between an intoxicated driver's reflexes and one who is fatigued or drowsy behind the wheel. Aggressive and impatient drivers also pose a danger to pedestrians in this state.
Where Do California Pedestrian Accidents Commonly Occur?
Intersections are the most common locations for pedestrian-vehicle accidents to happen. The typical scenario is when a pedestrian starts crossing the road in a crosswalk, and a vehicle strikes them. Suppose the driver is making a left or right-hand turn. In that case, they are typically preoccupied with watching the traffic flow. Therefore, they fail to notice the pedestrian moving in the crosswalk.
Right-on-red turns—which are perfectly legal in California as long as the vehicle comes to a complete stop and looks for pedestrians first— increase the risks for pedestrians. Since these areas are frequently accompanied by a crosswalk signal across the road, the vehicle is turning onto.
It's also common for pedestrians to get hit in marked crosswalks across roads and avenues. Even if crossings have flashing warning lights telling motorists they must slow down and yield, pedestrians can still be struck by careless speeding drivers—particularly in the dark or other low-visibility conditions. Don't forget that, as with all other types of accidents, driver distraction or chemical impairment can also lead to vehicle-pedestrian crashes.
What Happens if a Pedestrian Is Struck by a Vehicle?
Pedestrians have no protection in the event they are struck by a vehicle. Any crash accident, at any speed, is a potentially life-or-death situation. Many pedestrians will suffer broken bones or spinal injuries just from the sheer force of the impact. Unlike bicyclists or motorcyclists who might be wearing helmets when the crash occurs, pedestrians who are typically sent into the air upon impact have little-to-no protection for their heads.
Debilitating traumatic brain injuries (TBI) may occur, resulting in long-term or lifelong disability. However, even if the pedestrian can get up on their own and walk away from the scene, their pain and injuries may not show up until after the adrenaline wears off.
Los Angeles Pedestrian Accident Injuries​
Our Los Angeles pedestrian accident lawyers have helped injured parties and their families with all types of injuries after such an accident. You may be lucky enough to walk away with some bruising and soft tissue injuries like whiplash, or you may be bedridden for months or even the rest of your life. No injury is too big or too small not to seek legal advice. The most common injuries we see include:
Brain and Head injuries – In these types of accidents, pedestrians commonly hit their heads with extreme force. As a result, they may suffer extensive skull fractures, facial disfigurement and scarring, and traumatic brain injuries (TBI). They may become unconscious or even enter a spontaneous coma depending on the severity of the brain injury.

They may have cognitive deficiencies, physical impairments, behavioral problems, and many other injury-related challenges when they do come to. Rehabilitation is often a lengthy process. Even still, many TBI victims don't ever regain their full capabilities. Sadly, some will need 24-hour residential supervision for the rest of their lives.
Spinal Cord Injuries (SCI) – An SCI is one of the most devastating injuries a pedestrian can suffer. The spinal cord is the pathway for neurological messages to come and go from the brain. Damage to the spinal cord can potentially lead to a loss of function or sensation in body parts below the area of injury. Victims should have emergency immobilization and transportation by paramedics in an ambulance and may need an extended hospitalization. Even with the best available treatments, SCI victims may suffer extreme paralysis and never walk again or do other activities again.
Internal Injuries or Bleeding – Not all injuries have visible symptoms. Some pedestrian crashes damage internal organs or rupture large blood vessels. Without necessary blood flow, oxygen circulation can be dangerously decreased. Victims who sustain internal injuries or bleeding frequently require emergency surgery and prolonged hospitalizations— that is, if the medical team diagnoses them in time. Some organs may never regain functioning abilities. Internal injuries or bleeding can be a life-threatening emergency.
Crush Injuries and Amputations – Heavy forces can crush or shatter bones in ways that are tricky, if not impossible, ever to repair, even with surgery. Severe soft-tissue injuries may also be irreversible and cause the loss of limb. Victims may require the help of specialists in the rehabilitation process, not to mention assistance with the continued care required for prosthetics and other concerns.

Unfortunately, such severe injuries frequently change the ability of accident victims to return to their everyday lives. Some are forced to leave their jobs or scale back their work and other activities dramatically. Some require daily or round-the-clock care and will never be able to do the things they once enjoyed.
Pedestrian Accident Lawyers in Los Angeles Help Injured L.A. Pedestrians Receive Full Compensation
California civil laws provide injured pedestrians the right to recover financial compensation for the full value of their injuries and other damages. Unfortunately, insurance companies don't make this process easy on victims or their families. Even if liability for your accident is clearly established, you can only recover financial compensation if you can prove your losses with documentation—such as medical bills and records.
Proving damages is one of the most crucial and overlooked areas of the personal injury claims process. Our Los Angeles pedestrian accident attorneys are well-versed in maximizing financial awards for accident victims. We can help you obtain monetary damages for:
Emergency medical treatments
Ongoing medical care
Rehabilitative treatment
Other accident-related medical costs
Disability compensation
Lost wages—both current and future
Pain and suffering
Loss of quality of life
Loss of enjoyment of life
Permanent scarring or disfigurement
Wrongful death damages when appropriate
Pedestrian Accident Attorneys in L.A. Can Help With Wrongful Death Claims
Regrettably, and under the worse possible scenarios, pedestrian accident victims may not survive their injuries. In 2018, more than 6,000 pedestrians succumbed to their injuries from motor vehicle collisions. These individuals often endure severe pain and trauma before passing, and then their loved ones lose a spouse, parent, sibling, or child. Loss and grief are always difficult.
The circumstances could be even worse if the deceased was also a provider for the family, leaving their survivors in an unimaginable financial state. Thankfully, under California law, specific, close family members and dependents have the legal right to file a civil claim for what's known as "wrongful death." This type of claim can seek recovery for many losses, such as:
Burial and funeral expenses
Medical expenses incurred before the loved one's untimely death
Lost income of the loved one, to include their lost future financial support
Lost household services, such as childcare, transportation, cooking, grocery shopping, and cleaning
Loss of consortium, including lost love, affection, companionship, moral support, and in cases of a lost spouse or partner sexual intimacy
There's no check big enough that will ever return your loved one to your family or replace their presence. However, full and fair compensation can help your family move forward in an optimal financial position that allows you to focus on your emotional healing and well-being at this incredibly difficult time. If you lost a loved one in a pedestrian accident, now is the time to reach out to the compassionate Los Angeles pedestrian accident lawyers at Arash Law headed by Arash Khorsandi, Esq.
This was a sad and tragic case in which our client was paralyzed after being struck by a distracted driver. The maximum policy settlement was 5.25 million and we were able to settle for the full amount. In addition, we were able to add additional workers' compensation benefits from our client's employer, as he was working at the time of the incident. The parties agreed to settle our client's workers' compensation claim for $2.5 million.
This was a sad and tragic case in which our client was paralyzed after being struck by a distracted driver. The maximum policy settlement was 5.25 million and we were able to settle for the full amount. In addition, we were able to add additional workers' compensation benefits from our client's employer, as he was working at the time of the incident. The parties agreed to settle our client's workers' compensation claim for $2.5 million.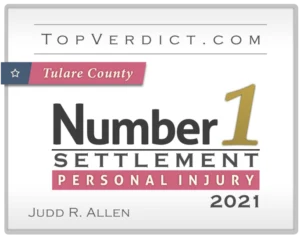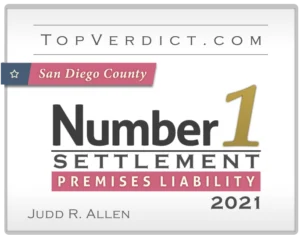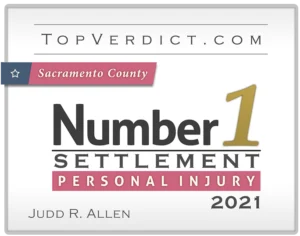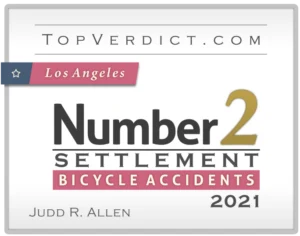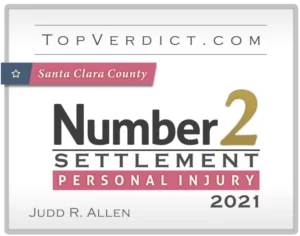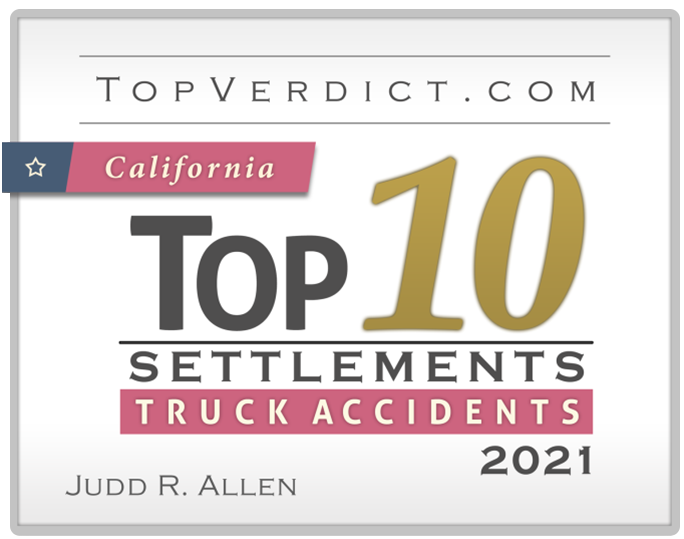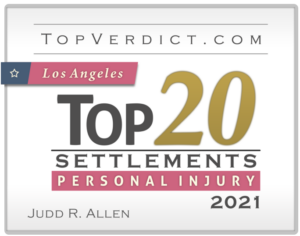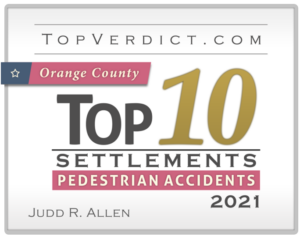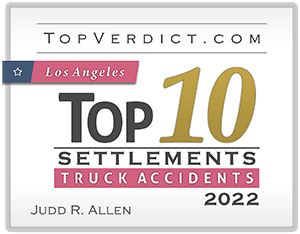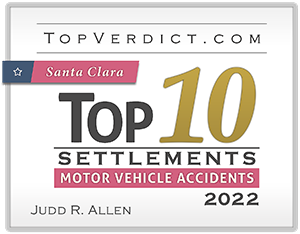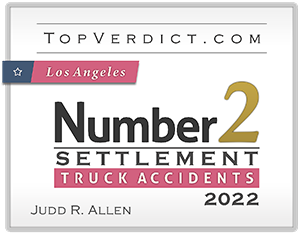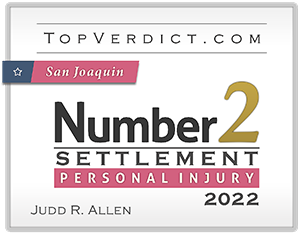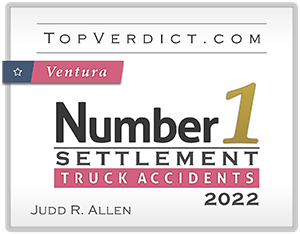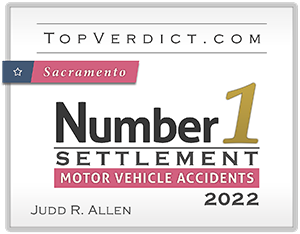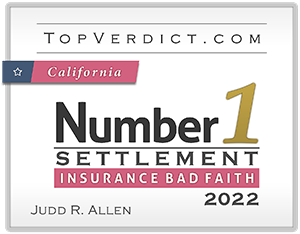 Proving California Pedestrian Accident Claims
It makes sense to assume that motorists could face automatic liability after hitting an innocent pedestrian. Unfortunately, this isn't the case. California law requires that any injury victim prove the other party's liability before they can recover compensation. All accident victims must establish the driver's fault by showing their negligence. Depending on the case, this could involve proving:
Distracted driving – Distracted motorists might not see a pedestrian and stop in time to prevent a crash.
Drunk driving – Alcohol and drugs can substantially impair a driver's abilities by slowing reaction times, causing blurring vision, or decreasing their control of the vehicle, which can all result in a hit to an innocent and unsuspecting pedestrian.
Traffic violations – Drivers who don't follow traffic signals or yield at crosswalks can also strike pedestrians. A speeding motorist might not slow down enough to allow a pedestrian to cross safely.
Assault – In some unique cases, a driver may hit a pedestrian deliberately, out of anger, or for other criminal reasons. Sadly, even a criminal case won't help a severely hurt pedestrian to recover their fair compensation. The pedestrian or their family members must seek compensation by pursuing a civil claim with the help of seasoned Los Angeles pedestrian accident lawyers.
Keep in mind that these are only a handful of the many negligent or wrongful acts that could cause a motorist to hit a pedestrian. It's also worth noting that drivers aren't the only potentially liable parties. For instance, a vehicle manufacturer or a part manufacturer may have sold a car or part with defectively designed or assembled brakes. Suppose an unknowing driver tries to slow down or stop for a pedestrian, and the brakes malfunction. In that case, the driver might hit the pedestrian due to no fault of their own.
Why You Might Need Los Angeles Pedestrian Accident Attorneys
When an accident occurs involving insurance companies, working with knowledgeable Los Angeles pedestrian accident lawyers gives you the best chance at receiving the compensation you are entitled to. It's essential to understand that insurance companies and insurance adjusters prioritize the financial well-being of the company over the needs of a victim or their family members. Insurance companies take any steps they can to decrease the settlement amount they owe.
Suppose you don't have the assistance of a pedestrian accident lawyer in Los Angeles. In that case, you will be left attempting to make a complete physical, mental, and emotional recovery from your injuries while you are working on time-sensitive processes with your claim, filing seemingly endless documents, and trying to negotiate your position against fierce and aggressive insurance representatives successfully. It's likely that this stress will have a negative impact on your recovery. It will also take your focus far away from what is important: getting your life back on track after such a traumatic and terrible accident.
Can A Pedestrian Accident Lawyer Help Me with My Claim?
Hiring a Los Angeles personal injury attorney can reduce the amount of stress you experience at this time, provide you with valuable time to focus on your physical recovery, and give you professional representation throughout the entire process. This will provide you with the strength to fight to get the money you justly deserve. California pedestrian accident claims are nearly always defended by large insurance carriers.
These firms are well-known for their aggression. Over the years of handling claims against them, they have established a wide array of tactics that they use to reduce settlement offers. As such, don't provide a statement to an opposing insurance adjuster after a pedestrian crash in Los Angeles. They might make it seem like they are, but they aren't acting in your best interests. Instead, only work with the insurance company through an experienced Los Angeles pedestrian accident lawyer from our reliable law firm.
Call the Experienced Los Angeles Pedestrian Accident Lawyers at Our Firm
Our highly-rated California personal injury lawyers at Arash Law managed by Arash Khorsandi, Esq. have recovered more than $500 million in damages on behalf of our previous personal injury clients. Many of them are pedestrian accident victims or family members of a victim. We serve clients in San Francisco, Riverside, Sacramento, San Jose, Los Angeles, San Diego, Sherman Oaks, and throughout California. Our compassionate multi-lingual staff members are ready to help our non-English speaking clients.
We offer a No Win, No Fee Guarantee, meaning that you don't owe us a penny unless we settle your case against the parties who caused your damages or we obtain a court award on your behalf. You have nothing to lose by exploring your options with us—call to book your case consultation today. We know that you have many questions and face many uncertainties after suffering such devastating injuries.
Our Los Angeles pedestrian accident lawyers will be with you every step of this journey, leading the way and providing support and information. From your first contact with us to the resolution of your case, you can count on our well-versed Los Angeles pedestrian accident lawyers. Call us today at (888) 488-1391 or use our convenient online form to schedule your confidential no-obligation pedestrian accident case review.
Get The Latest News from

The Best California Accident Law Firm Today