Los Angeles

Truck Accident Lawyers
with over $500 Million Recovered in Compensation for Injury Clients.
You May Be Entitled to Compensation

L.A., or Los Angeles, is the largest city in California. It is the second-largest city in the United States, with a 2020 population of 3,898,747. Los Angeles is known for its Mediterranean climate, ethnic and cultural diversity, and the Hollywood film industry. Los Angeles is located in Southern California, adjacent to the Pacific Ocean, and extends through the Santa Monica Mountains and far into the San Fernando Valley, which covers about 469 square miles (1,210 km2).
With just over 10 million residents in 2020, it is the seat of Los Angeles County, the most populous county in the country. In addition to its sunny climate, Los Angeles is a bustling urban metropolis. Various commercial trucks share the road in the Los Angeles area. Several of those trucks are massive big rigs. The road is also filled with delivery trucks, vans, and utility vehicles such as garbage trucks.
While most people try to be extra cautious around big trucks, truck accidents inevitably occur. Sadly, serious truck accidents remain all too common in California. Accidents involving big trucks often have devastating consequences. There is nothing more frightening than getting into an accident with a truck. In an accident involving a truck, what would have been a fender bender can result in serious injuries or even death.
According to data from the National Highway Traffic Safety Administration (NHTSA), an average of 315 people are killed in large truck accidents in California each year. When a large truck crash occurs, the consequences can be truly catastrophic. Many thousands more innocent victims suffer severe, even life-changing, injuries. Negligent trucking companies must be held responsible for any injuries and damage that they have caused.
After a truck accident, you need the resources and experience of a powerhouse truck accident law firm by your side. You can be sure the trucking company will have a team of lawyers working for them. Oftentimes, they'll make a lowball settlement offer or even attempt to blame you for the accident.
Our truck accident lawyers are very familiar with these tactics and know how to fight them. If you were injured in a truck accident, speak to our experienced Los Angeles truck accident lawyers at (888) 488-1391 for a free case analysis. Also, if you think you can't afford to hire an injury lawyer, think again. We promise that there are never any up-front fees or out-of-pocket expenses. And, don't forget, you don't pay unless we win your case!
Our client was driving with his wife and son on a two-lane highway when a drunk driver crossed the double yellow lines, causing a head-on collision that claimed the life of a loving wife and mother.
–
Arash Khorsandi
Los Angeles Truck-Related Traffic and Accident Statistics
The National Highway Traffic Safety Administration defines a "large truck" as one that weighs more than 10,000 pounds. Tractor-trailers with 18 wheels can weigh up to 80,000 pounds. A semi-truck or 18-wheeler rig may weigh 40 times more than a standard passenger vehicle. The ratio is about the same as comparing a gigantic pro football player with a newborn baby.
Large commercial vehicles traveling at high speed among smaller vehicles are inherently dangerous, especially to a car's driver and passengers. Just as truck crashes are not like car accidents, truck accident cases often involve more significant injuries. In addition, they pose legal problems and concerns not found in most car accident cases. That is why it is essential that anyone injured in a truck crash obtains help from a lawyer with experience and proven expertise in litigating truck accident cases.
Commercial truck accidents in California have seen a steady increase in fatalities and injuries due to crashes from 2013 to 2017, according to the California Highway Patrol. Los Angeles County continues to lead all counties with the most yearly fatalities and injuries.
2013 – 53 fatalities and 1,689 injuries
2014 – 61 fatalities and 1,635 injuries
2015 – 49 fatalities and 1,722 injuries
2016 – 61 fatalities and 1,948 injuries
2017 – 46 fatalities and 1,918 injuries
The Type of Truck Commonly Seen on L.A.'s Streets
When people think of truck accidents, they may expect them to involve big rigs. This is understandable since it's probably the most commonly featured truck when the evening news highlights a particular traffic accident. They create dramatic visuals, but they aren't the only kinds of trucks that get into major accidents on our freeways and streets.
News reports and the general public often use synonyms when referring to trucks. While some are understandable, others can be confusing. Is a semi-truck the same as a big rig? Or is it different?
Tractor Trucks – Also referred to as bobtail trucks, this is the front of the truck. It's where the engine and driver's cabin are located. They can be driven on their own. Tractor trucks with no cargo trailer or flatbed attached are common sights on our freeways. Even with nothing attached, these large vehicles can cause severe damage and injuries in a crash.
Big Rigs – There are several names for a tractor truck with a cargo trailer hitched to it. One of them is a big rig. Other well-known terms are "18-wheeler," "semi," and "tractor-trailer." Those are all terms for the same type of truck, and they are all classified as commercial vehicles. The driver must be careful to ensure they are not overloaded with cargo. Given their sheer size, there's no such thing as a fender bender between a big rig and a passenger car.
Tanker Trucks – These vehicles combine two dangers: an oversized truck and hazardous materials. Tanker trucks have been known to burst into flames on impact, causing a severe accident to be even more horrific for everyone involved. Besides the crash itself, a driver unfortunate enough to get into an accident with a tanker truck can suffer burns and smoke inhalation injuries. Deaths are also common.
Delivery Trucks – Amazon has been a game-changer in the retail world. But millions of deliveries mean thousands of Amazon trucks and vans on the road. That's not counting the other delivery trucks out there. Like large trucks, many of those drivers are also trying to meet deadlines. Being hit by a speeding delivery truck can result in serious accidents and injuries for those in passenger vehicles.
Utility Trucks –

Utility trucks come in various shapes and sizes. They can include street cleaning trucks, ambulances, garbage, postal, fire, and construction trucks. Unlike big rigs, utility trucks generally have access to all roads and highways, regardless of size. And if responding to an emergency, they can drive well above the posted speed limits.
There is one other unique fact you should be aware of if you get into an accident with a utility truck. In most cases, they are owned by the city, state, or federal agencies. That means anyone involved in an accident with a utility truck only has six (6) months to present an accident claim.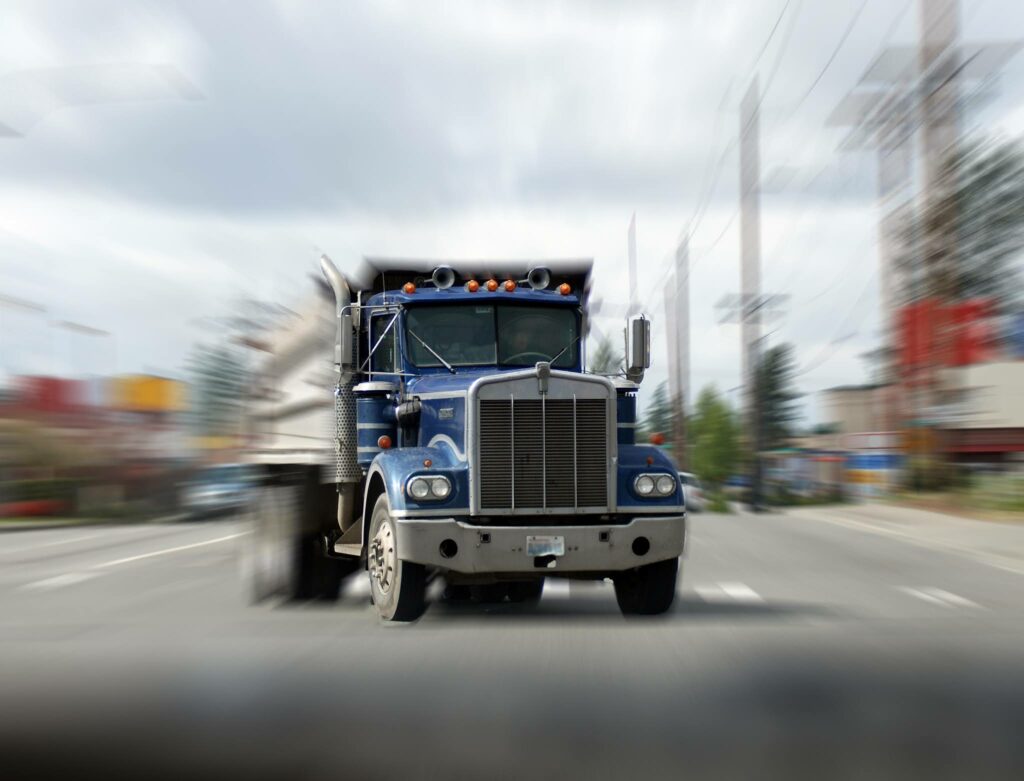 800+ Real Client Reviews Verified by Google
Award-Winning Los Angeles

Truck Accident Lawyers with an A+ Reputation
If you have been injured in a truck accident, you have important legal rights that must be protected. You are entitled to compensation for all your losses. These losses include those that cannot be seen (such as pain and suffering) and those that have not yet occurred (such as future medical bills).
The experienced Los Angeles truck accident lawyers at Arash Law headed by Arash Khorsandi, Esq. can help you get the compensation you deserve. We fight hard for injury victims, and we will ensure that your legal right to compensation is protected, too. 
Learn more about the types of truck accidents that can occur, the common injuries that occur in truck accidents, who is responsible for paying for your losses, and what losses can be compensated.
What to Know If You're Involved In An Accident With A Truck in L.A.?
Truck collisions are undoubtedly unpleasant. However, it's crucial to know that commercial truck companies generally maintain $1 million in liability coverage for their drivers in the unfortunate event of an accident. 
If a truck driver is determined to be at fault in an accident where an individual is injured or killed, the victim or family will likely be able to collect more compensation than would be available in other kinds of accidents. Private vehicle drivers typically carry only enough insurance to protect their assets. Individuals with few assets may have coverage levels as low as $15,000 per year.
Common Types of Truck Accidents in Los Angeles
There are many ways that a truck accident can occur. Different accidents can lead to various injuries, and more severe accidents that occur at high rates of speed or with heavy vehicles tend to cause more severe injuries.
Here are some of the most common truck accidents that occur on Los Angeles highways:
A "jackknife accident" refers to one in which a large truck begins to skid. The trailer swings away from the truck, causing the trailer to fold across the highway (like a jackknife). These accidents often lead to severe traffic congestion because the trailer can block many traffic lanes and be especially difficult to remove. 
Rollovers can occur in large trucks, just like any other vehicle. In fact, if a truck driver is inexperienced or not used to the load on his rig, a rollover can be even more likely. Truck drivers must maintain control over their cargo load at all times.
If not, the vehicle can roll. Rollovers are dangerous in any vehicle because they cause multiple collisions within the same accident. When a heavy truck or large cargo load is involved, the collision generates even more force, and injuries are even more likely to be serious – or even fatal. 
Tire blowouts also occur in large trucks, just the same as passenger vehicles. In some trucks, such as an eighteen-wheeler, a blowout can be even more likely, simply because there are more tires to blow. A blowout is more dangerous in a large, heavy truck than in smaller passenger vehicles. This increased danger occurs because it is more difficult to maintain control of a large vehicle, especially one with a separate cargo load. 
Large trucks have a larger turning radius than smaller vehicles. As a result, they need more room to maneuver through places like intersections. Truck drivers who are not prepared for this can cause collisions with other vehicles or pedestrians nearby. They can also injure other drivers by parts that fly off the truck or tipping their truck altogether.
Trucks have larger blind spots than smaller vehicles. This feature can lead to accidents when truck drivers are not prepared or rely too heavily on their limited mirror range. Other drivers nearby must be cautious and allow more room when a truck is nearby. Doing this helps you stay out of the driver's blind spot.
Large trucks also require a longer braking distance. This occurs because the weight and size of the vehicle generate more force, which in turn takes more braking effort to stop. Newer truck drivers might not be prepared for this, and rear-end vehicles ahead of them if they are not prepared to stop in time. Even experienced drivers can cause rear-end collisions if they are distracted while operating the truck. 
Because semi-trucks are so high, small passenger vehicles could actually become wedged underneath them. This can lead to catastrophic injuries such as decapitation. The Department of Transportation required the use of "Mansfield Bars" on the back of all trucks in the United States after an especially devastating accident in the 1960s.
Actress Jayne Mansfield was riding in the front seat of a car that was wedged under the semi-truck in front of it. The accident killed her instantly. Her children in the backseat – including future Law and Order Actress Mariska Hargitay – survived the accident. After this tragic accident, the government required trucks to be equipped with bars across the back to prevent vehicles from being pulled under the truck. Unfortunately, these bars are still not required on the sides of trucks, and underride accidents still occur in these areas. 
Trucks are difficult to control. The load on the truck can make it even more challenging to control the vehicle. Liquid cargo (such as gasoline) can create a heavy sloshing effect, which can cause the driver to lose control of the vehicle if it is not stopped in time. Large trailers are attached to many semi-trucks, and these too create different centers of gravity, which require a driver to adapt. In some cases, the loss of control causes the cargo to detach from the vehicle altogether. Detached cargo is wildly dangerous to everyone in the vicinity.
Largest motorcycle settlement in Tulare County in 2021; client suffered spinal and wrist injuries.
– 
Judd Ross Allen
Who Is Typically Responsible for Truck Accidents?
Parties that can be potentially at fault in truck injury accidents include:
The truck driver (whether an employee or owner-operator)
The corporation, business, commercial enterprise, a non-profit, or public entity that owns and/or operates the truck or employs the driver
The owner and/or lessee of the tractor
The owner and/or lessee of the trailer
The owner, seller, distributor, and/or buyer of the goods being shipped
The operator and/or lessee of the tractor and/or trailer.
The maintenance company that serviced the truck if a mechanical issue caused the accident.
The designer and/or manufacturer of the truck and/or trailer if there was a mechanical or recall issue.
The driver and/or entity that owns another vehicle (that causes or contributes to the accident)
A public entity for roadway design or maintenance issues.
Common Catastrophic Injuries in Truck Accidents
Truck accidents cause some of the most severe injuries of all auto accidents. This is because the added size and weight of a truck generate more force in a collision than smaller, lighter vehicles. The more force that is generated in a crash, the more severe injuries are likely to be. Many injuries are even fatal.
If a victim is able to survive an accident, he or she could be left with permanent disabilities. These catastrophic injuries include:
Brain Damage
Spinal cord injuries
Paralysis
Amputation of limbs
Loss of use of limbs
Internal bleeding
Nerve damage
Damage to vital organs (such as the heart, lungs, kidneys, or liver)
Catastrophic injuries can leave a person unable to return to any type of employment. They can even leave the victim unable to walk or talk or complete simple daily tasks (such as feeding or dressing yourself). When injuries cause these permanent losses, the victim is entitled to compensation for all the care they will require.
Other Common Truck Accident Injuries
Of course, not all truck accident injuries result in catastrophic injuries. Many injuries are far milder. Sometimes victims are able to recover on their own after a few days of rest.
Other times, the victim might require a period of physical therapy or chiropractic care. Regardless of the severity of your injuries, you are entitled to compensation for your pain and suffering. Other common injuries that occur in truck accidents include:
Whiplash
Sprains and strains
Broken bones
Broken bones
Insurance companies sometimes try to claim that these injuries "aren't worth very much" if they did not result in dramatic losses. Remember that the insurance company is working against you. They are on the other side.
Only your own Los Angeles truck accident injury lawyer can give you a fair idea of what your claim is really worth. Our firm's experienced truck accident lawyers at Arash Law have handled many cases and know what fair compensation is in your particular case.
Potential Defendants in a Truck Accident
In order to get compensation for your injuries, it is important to identify the person who is legally "at fault" (liable) for causing the truck accident. Doing this is necessary because only liable parties have a legal obligation to compensate injury victims. A defendant could be an individual or a company. Liability could be split between more than one defendant. 
Here are some of the most common defendants in truck accident cases:
The Truck Driver — Many truck accidents are the result of the truck driver's negligence. The driver might be distracted or simply not paying attention. They might be dozing off or falling under "highway hypnosis" after too many hours on the road. They could even be impaired by drugs, alcohol, prescription medications, or a dangerous combination of all of these substances. 
The Transportation Company — Truck drivers are not the only ones who are liable for their negligence. The United States follows laws of "vicarious liability," which allows an employer to be held liable for any negligence committed by their employees while on the job. A transportation company that employs a truck driver can be held liable for their negligent driving. Many companies have tried to get around this rule by classifying their drivers as independent contractors instead of employees.
While vicarious liability might not apply in these situations, it is still possible to hold the transportation company liable for its own negligence. For example: what if a company allowed an independent contractor to continue driving for them after causing several accidents? In this case, the company could be directly liable for its own negligence in allowing the driver to continue working for them. 
The Owner of the Truck — The owner of any vehicle can be liable for damage caused by that vehicle. Because of this, auto insurance policies will usually cover damage caused by someone who had permission to drive your vehicle (unless that person is regularly driving your vehicle in violation of your auto policy). Commercial truck owners can also be held liable for allowing a negligent truck driver to operate the vehicle.
Often, this is an LLC or other company, and the business is required to carry a commercial auto policy with high policy limits. Doing this ensures that there are funds available to injury victims who are legally entitled to compensation.
The Manufacturer of the Truck — Some truck accidents are not the fault of any of the involved drivers. Imagine, for example, that a truck had defective brakes, and the driver was unable to prevent a collision because of this. Truck manufacturers are liable for accidents caused by defects in their products.
Those products can include the vehicle, its systems, and all of its parts. Manufacturers of products sold in the United States are subject to laws of "strict liability." This phrase means that injury victims do not have to prove that the manufacturer was negligent – only that they were injured while the product was being used as intended.  
How Long Do Truck Lawsuit Cases Usually Last?
In most jurisdictions, once you file a lawsuit, the trial date will be set 12 to 18 months into the future. This typically marks the most extended time frame your case should take. In some cases, especially if your injuries are severe, it might benefit you to wait until your injuries have stabilized to file your lawsuit. This can add time to the total length of your case.
What Is the Truck Accident Statute of Limitations in California?
People who were hurt in a truck accident should act quickly to file a claim so they don't miss California's filing deadline, also called the statute of limitations. Under California law, a person hurt in an accident has two years from the date of the accident or the date they found out they were hurt to file a claim with the civil courts. If you don't file a lawsuit within that time limit for injuries or wrongful death, the courts will usually throw out your claim. Do not wait to take action following a semi-truck accident. Contact a prominent truck accident lawyer in Los Angeles as soon as possible to preserve your legal rights.
The Losses That Must Be Compensated from a Truck Accident
Injury victims are entitled to compensation for all the losses they suffer as a result of the defendant's negligence. Some of these are easy to prove with receipts or invoices. Others are less tangible and more challenging to prove. Our Los Angeles truck accident lawyers will ensure that all your potential losses are submitted to the insurance company for compensation. 
Here are some of the most common areas of compensation in a personal injury claim: 
Medical Bills – All medical bills that are related to the accident are subject to compensation in a personal injury claim. These bills can include your immediate medical care, such as an ambulance ride or emergency department bill. It also includes your follow-up care with your primary care provider, any recommended specialists, and other medical professionals who diagnose, evaluate, and treat your injuries. 
Finally, your medical reimbursements also include rehabilitative services. You might require physical therapy or chiropractic care to manage your pain. You might need occupational or speech therapy to relearn skills that have been lost in the accident. Sometimes insurance companies try to claim that you got too much treatment, or that your providers charged too much, or that you made your own injuries worse by waiting to get treatment. Injury lawyers are prepared for these tactics and know how to prove the value of your medical bills.
Lost Wages – Most injury victims miss at least some time from work as a result of a truck accident. If your injuries are minor, this might only be time on the day of the accident or for a day or two of recovery. More severe injuries might lead to weeks of lost work (or time off to make your medical appointments). The most severe injuries can result in permanent disabilities. Whatever time off work your injuries require, you are entitled to compensation for the wages you have lost during this time. 
Pain and Suffering – Injury victims endure a wide variety of intangible losses as a result of a truck accident. These are collectively referred to as your "pain and suffering." This includes the physical pain of your injuries and the emotional suffering of the accident. It includes your loss of enjoyment of life, your fear of getting back on the road, and other emotional changes. These are real losses. 
You are entitled to compensation for them – in fact, pain and suffering is often the largest component of many personal injury awards. Because of this, the insurance company will try to challenge it and claim your pain and suffering "isn't worth very much." The truck accident lawyers at Arash Law led by Arash Khorsandi, Esq. know how to fight for fair compensation for your pain and suffering.
Future Losses – When a personal injury claim is filed, you will likely not have accrued all of your losses. You might have medical bills for years to come. You might be permanently out of work, and your pain and suffering could last the rest of your life. You are entitled to compensation for these losses. Truck accident lawyers know how to hire expert witnesses to make accurate projections about these costs in order to get you the compensation you deserve.
Factors Affecting Your Settlement
Factors that contribute to the value of a truck accident settlement include:
The severity of your injuries
The magnitude of the property damage to your vehicle
Length of hospital stay
Prognosis, amount of time, and cost of your anticipated recovery
Whether there's a permanent disability or a life-long injury
Time away from work and/or the inability to continue working
Your health and lifestyle pre-accident
Your age
The negative impact on your life
Truck Accident Settlement
A top rated and large delivery truck company rear ended our client on the freeway. Our client was a middle aged woman who suffered neck and back injuries. The defense tried to blame it on her weight and pre-existing conditions. Eventually, we were able to resolve the matter at mediation, before going to trial.
Truck Accident Settlement
A top rated and large delivery truck company rear ended our client on the freeway. Our client was a middle aged woman who suffered neck and back injuries. The defense tried to blame it on her weight and pre-existing conditions. Eventually, we were able to resolve the matter at mediation, before going to trial.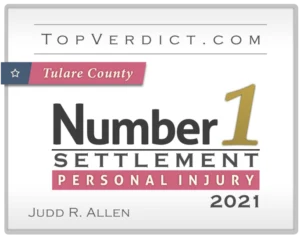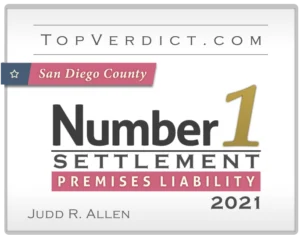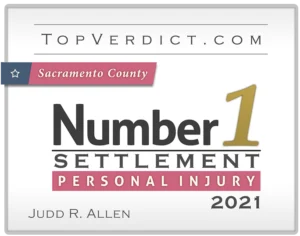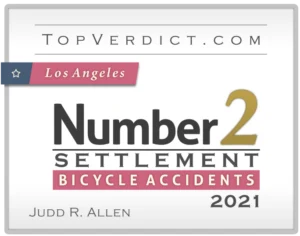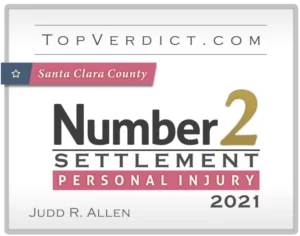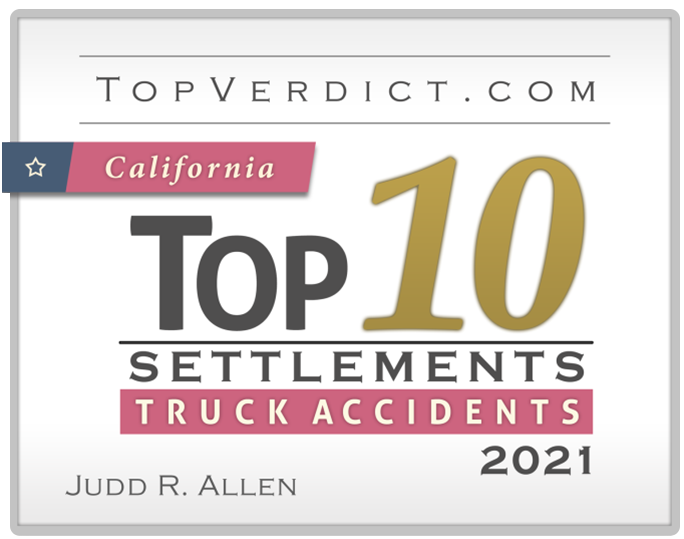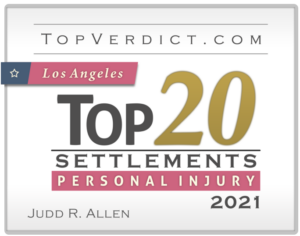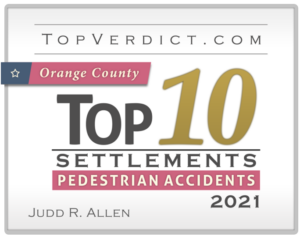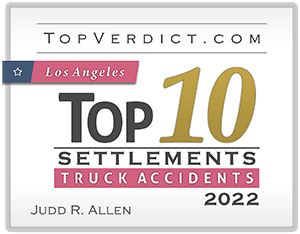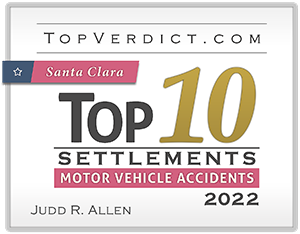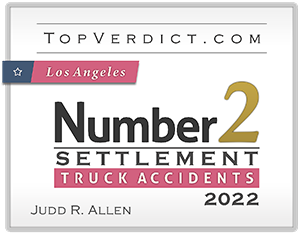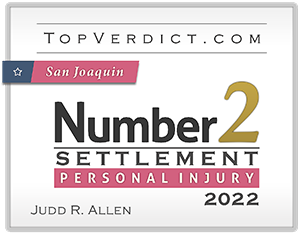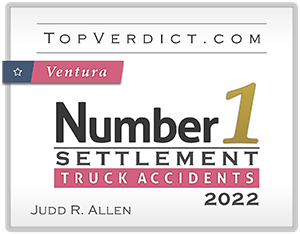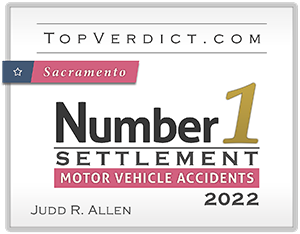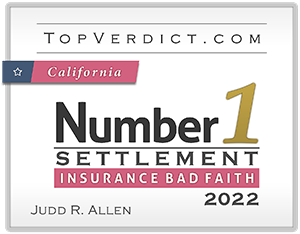 Experienced Truck Accident Lawyers For All Los Angeles County Cases
The best truck accident lawyers in Los Angeles are right here at Arash Law founded by Arash Khorsandi, Esq. Our skilled accident lawyers have decades of experience and know how to handle all types of truck accident cases. In addition to Los Angeles, we serve clients in San Francisco, Riverside, Sacramento, San Jose, San Diego, Sherman Oaks, and throughout California.
We have collected over $500 million dollars for clients across the state. We fight hard for accident victims, and we will fight hard for you, too. Call (888) 488-1391 or complete our online intake form to schedule your free consultation. The sooner you have an experienced truck accident lawyer in Los Angeles fighting on your side, the better protected your legal rights will be.
Why Should You Hire a Los Angeles Injury Lawyer Who Specifically Works on Truck Accident Cases?
Any accident is traumatic, but being hit by a truck can have devastating consequences on a person's life. If you are injured as a result of a truck accident, here is a checklist of action items you should do if you are able:
Get out of harm's way immediately, but only if it's safe to do so.
Call 911 immediately.
Seek or demand medical treatment.
Get witness contact information and the names of the driver and trucking company.
Take photos of your injuries and those of anyone else. Also, photograph the damage to all vehicles involved, the truck, and the accident scene, including traffic signals and street signs.
Do not give statements or sign any documents provided to you by a trucking company or insurance representative. And don't apologize! Apologizing to anyone will be used against you as
proof of fault for the accident.
Keep all accident-related medical bills and receipts in a secure place. Your lawyer will use these to calculate some of the damages (financial compensation) you should be entitled to.
Enlist the help of a proven truck accident personal injury lawyer immediately.
It's imperative to follow these guidelines immediately after a truck accident to ensure your rights are preserved.
Speak With Our Los Angeles Truck Accident Lawyers Today.
All of our tractor-trailer crash cases are taken on a contingency basis. That means we only charge you a fee if we obtain compensation for you. Call our truck accident law firm at (888) 488-1391 right now to set up a free consultation with an experienced Los Angeles personal injury lawyer to talk about your truck accident claim.
Our Los Angeles truck accident lawyers also help people in places like East Los Angeles, Huntington Park, Maywood, Walnut Park, Commerce, Bell, Glendale, South Pasadena, Monterey Park, South Gate, Cudahy, West Hollywood, Alhambra, Montebello, and Bell Gardens. Our trucking accident attorneys serve areas in Los Angeles that include 90401, 90403, 90405, 91030, 92612, 90266, 92603, 90254, 92604, 90277, 92618, and 92620.
Get The Latest News from

The Best California Accident Law Firm Today