Los Angeles

Uber Accident Lawyers
with over $400 Million Recovered in Compensation for Injury Clients.
You May Be Entitled To Compensation

Los Angeles Uber Accident Attorneys Helping Victims Obtain Compensation
It can be difficult to know what to do after a car accident. If you are involved in an Uber car accident, the situation is even more confusing. You need the help of an Uber accident attorney in Los Angeles to help protect your legal rights. Call (888) 488-1391 to schedule your free lawyer consultation at our reliable law firm. Insurance companies will try to settle your case for as little money as possible.
Let our Uber and Lyft accident lawyers handle your claim so you can focus on making the best recovery possible. 
California was the first state to legalize ride-sharing services such as Uber and Lyft back in 2013. The California Public Utilities Commission created a new class of "Transportation Network Companies." These rideshare services operate under a separate set of rules from regulated taxi services.
This legislation created a new legal problem for consumers: who is legally responsible for accidents that involve a ride-share vehicle? Our experienced Uber accident attorneys can help protect your legal right to compensation after any rideshare accident. 
Ride Share Company Accident
2019: $27M confidential settlement in a case involving multiple plaintiffs.
– 
Judd Ross Allen
How Uber Works: A Breakdown by our Lawyers
FOR PASSENGERS : Passengers use the Uber app to select a destination and pick up point. The request is put out to available drivers, and the passenger is alerted when one has accepted the ride request. (The passenger can cancel the ride if he or she is not comfortable with the driver that has chosen them.) The Uber driver usually arrives within minutes. This system generally saves riders time and money and is more convenient than taking a traditional taxicab.
FOR DRIVERS : Uber drivers choose when to work. They use their app to indicate that they are accepting fares. Then, when a ride request is made in their area, drivers can accept it and pick up the passenger. This is all done in the driver's personal vehicle. Uber drivers are independent contractors who work their own schedule, other rideshare services in Los Angeles work in the same manner.
Common Uber Accident Scenarios in Los Angeles
Essentially, these technologies are used to connect people looking for a ride with freelance drivers.  In order to determine who must pay you for your injuries, it is important to understand who is legally at fault ("liable") for causing the accident. 
Some Uber-involved type of accidents that our lawyers can help you with are:
Pedestrians Struck by an Uber Driver in Los Angeles
In this scenario, drivers are usually at fault for striking a pedestrian. There are some unique circumstances in which a driver could not reasonably avoid a collision: if, for example, a pedestrian jumped out in front of the vehicle without warning. But even if a pedestrian is crossing slightly outside of the crosswalk lines or slightly after a walk signal changes, drivers still have a legal obligation to use reasonable care to avoid striking them. This rule applies to rideshare drivers, truck drivers, and bus drivers alike.
Non-uber Drivers Struck by Uber Drivers
If an Uber or Lyft driver is at fault for causing an accident with your vehicle, then that driver is responsible for compensating you for both your property damage and your injuries. A Los Angeles Uber car accident attorney can help determine whether your rideshare driver or the other driver was at fault for causing the accident.
Passengers in an Uber That's Struck by Someone Else
The driver who is at fault for causing the accident has a legal obligation to compensate the injured victims of that accident. So in this case, the other driver (and his or her insurance company) would compensate you for your injuries.
Passengers in an Uber or Lyft Accident Caused by the Rideshare Driver
In this situation, the rideshare driver is responsible for your injuries. Rideshare drivers must maintain their own insurance coverage. In addition, Uber carries a one million dollar policy that applies to all passengers injured by their driver's negligence.Both of these policies will be available to an Uber passenger who is injured through their own driver's negligence.

Emperatriz Ayala
My husband had an accident 2 years ago, a 85 years old man hit him, the Arash law group works very well on my husband case that took 9 month and he won the case and my husband was happy with the results. A year later I got into an accident as well and I'm still waiting in my case is almost resolving and it's 9 months already. This people knows the law and they do their job right to help you out in getting the most for you to fight on your behalf. I strongly recommend the Arash Law firm they do things right in a efficient and professional manner.

Chris Zavala
Had a great experience with all the people at Arash law. Long story short was in a bad car accident. It was overwhelming and the whole process was a lot, but they kept me in the loop. They answered all my questions and gave me great advice. Couldn't be any happier. Would definitely recommend anyone looking for a personal injury lawyer. They'll guide you through the whole process!

Jill Smith
Having Arash Law handle my auto accident was the best decision I could have made. Everyone I interacted with was kind, professional and detail oriented. I am extremely happy with the outcome and would recommend them highly.

Joseph R. Porter
From start to finish, Arash Law firm is there every step of the way with close, constant, personal contact and attention. I never knew a Law firm could actually care so much for me as a person and what I was personally going through as well as the settlement I was going to recieve once my case was finally completed. Thank you to everyone at Arash Law for your ongoing support and communication. You are the ONLY firm I will ever recommend to someone who is need of a great attorny.

Monica Parra
I had an excellent experience with Arash Law. I will definitely recommend to my family and friends. I interviewed a few firms before deciding to work with Arash Law. What made my experience excellent was (i.e. head attorney being accessible to talk to and he answered all my questions and concerns, sensitive and thorough personel who completed in home intake & follow up process, being connected immediately to quality Physicians who addressed my injuries and recovery process, clear contract-read throughly to ensure its something you can commit to). Being in a car accident is a traumatic experience and I had a sense of peace knowing Arash Firm was walking with me throughout the whole process. Thank you Arash Firm for all your hard work and help. I am so grateful and appreciative for you all! 🙏 With Gratitude, Monica Parra
Top Causes of Uber Accidents in Los Angeles
Speeding is one of the most common – and dangerous – causes of accidents. The National Highway Traffic Safety Administration reports that speeding killed 9,717 people in 2017. This was 26% of all United States traffic fatalities that year. That means that more than one out of every four traffic fatalities are caused by speeding.
All drivers have a legal duty of care. This means they must take reasonable steps to avoid a collision. Running a red light or stop sign, failing to control speed, and tailgating can all cause a driver to fail to stop in time to avoid a collision.
As any Southern Californian knows, Los Angeles is a confusing place. We have dozens of major freeways and hundreds of winding side streets that don't always follow a clear pattern. This can be a dangerous situation for any driver – especially one who is not familiar with L.A. and its surrounding cities. The infamous L.A. traffic only makes this situation worse.
According to the National Highway Traffic Safety Administration, more than three thousand traffic fatalities occurred in 2017 as a result of distracted driving. Distracted driving has become a major problem in recent years. As mobile devices, navigation systems, and built-in entertainment systems have become common in almost every vehicle in California, drivers have more temptation than ever to take their eyes off the road. This is negligence. Distracted drivers are liable for the accidents they cause.
This is an easy trap for drivers to fall into. Unlike intoxication, it is not always clear when someone is too tired to drive safely. A long workday is often tiring. Unfortunately, drivers do not always consider the impact this has on their safety. Be aware of your surroundings and pull over when needed. Uber drivers are especially prone to driving while tired. Often they are working erratic schedules or several jobs.
What Happens After an Accident?
The first and most important thing to do after an accident is to determine if you or anyone on the scene needs medical attention. Call 911 and let emergency medical personnel help determine who needs to go to the hospital. Be sure that everyone's immediate safety is secured. Then, work with police on the scene.
Once your immediate needs are taken care of, the legal process can begin. An insurance claim can be opened at any time. Be aware, however, that any statements you make to the insurance company can be used against you. Insurance claims adjusters will often try to twist your words or claim that you didn't mention a particular pain or injury. These are slimy tactics.
Who Is at Fault for Causing an Uber Car Accident?
Liability is not always as simple as assigning fault to one driver over another. For one thing, California is a pure comparative fault state. That means that fault can be assigned to more than one person. Each person only pays damages on his or her portion of fault. So if, for example, each driver was found to be 50 percent at fault, then each could only have to pay for half the damages caused by the accident. This can create complications for rideshare injury victims. If the rideshare driver was half at fault, and the other driver was half at fault, then you must go after each driver (and their insurance companies) to pay for half of your damages.
Our Lawyers Will Make Sure Uber Is Held Responsible for Your Accident
More importantly, injury victims are sometimes found to be partially at fault for causing their own injuries. Imagine that a pedestrian crosses outside of a crosswalk. A jury finds that this was 30 percent negligent, but finds that the Uber driver was 70 percent negligent for hitting the pedestrian. In that case, the pedestrian is owed 70 percent of all his losses from the Uber driver. This is an important reason to have your case reviewed by an Uber lawyer. Even if you were partially at fault for an accident, you may still be entitled to significant compensation. 

In the case of a rideshare accident, the company itself might also be liable. Because Uber and Lyft drivers are independent contractors, the rideshare companies are not liable for their negligence. But: Uber and Lyft can still be liable for negligently hiring bad drivers, or allowing drivers to remain on the app after they have had an accident. This direct liability occurs if the business itself does something negligent. 
Finally, an auto accident can be caused by a defective vehicle. Negligent design or manufacturing can cause a vehicle to fail and crash. When this happens, the manufacturer is liable for accidents caused by its defective products. This is why car manufacturers will spend large sums of money on recalling parts. It is less expensive to replace the parts than to pay for personal injury lawsuits. In the case of a defective rideshare vehicle, the legal situation becomes complicated. The driver, the rideshare service, the manufacturer, and the other driver will all be trying to prove that the others are at fault. You need an aggressive Los Angeles rideshare lawyer to protect your legal rights in this complicated legal scenario. 
Compensation for Your Injuries & Losses From an Uber Accidents
An accident can result in many types of damages. These damages may not be tangible, and they may not have a specific dollar amount, but they are very real. The law requires negligent drivers to compensate their victims for all of these losses:
This includes anything you or your health insurance company have paid for your injuries. It also includes medical bills that are reasonably expected to be incurred in the future. For permanent injuries, this is a complicated projection that covers years' worth of future medical expenses. It often requires a professional economist to testify as an expert witness.
This can include bonuses, overtime, and other compensation that can be documented by your employer. It also includes all wages reasonably expected to be lost in the future. If, for example, you were unable to ever return to work as the result of an accident, the negligent driver would be liable for all the income you would have made over the rest of your career.
3
Any Permanent Disability or Disfigurement
This includes large, dramatic losses (such as paralysis or amputation). It can also, however, include smaller disfigurements. A scar might be small, but it is still a permanent disfigurement caused by the defendant's negligence. The amount of compensation will vary with the severity of the injury, but injury victims are entitled to compensation for all permanent changes - big or small.
A settlement offer is usually a cold calculation based upon the amount of the victim's medical bills. Insurance company software assumes that damages for pain and suffering are valued at one or two times the amount of the victim's medical bills. This does not account for the ways in which an injury victim's life is changed by an accident. More importantly, it doesn't take into account an individual's particular circumstances.
5
Loss of Enjoyment of Life
These intangible losses are very difficult to place a fair settlement value on. How much money will compensate a paralyzed victim for not being able to walk across the stage at her graduation? What about a parent who can no longer hold his children, or a concert pianist who no longer has arms? Even something as simple as not being able to enjoy sports as a hobby is a very real loss. Unfortunately, insurance companies don't value them fairly.
The Expense of a Wrongful Death Accident Caused by a Uber Driver
In the worst Uber accidents, victims can die from their injuries. Surviving family members can pursue a wrongful death case against a negligent driver. In this case, the defendant is required to pay damages resulting from the death. This can include:
✓  THE VICTIM'S MEDICAL EXPENSES PRIOR TO DEATH.
✓  LOST WAGES THE VICTIM COULD HAVE EARNED HAD HE OR SHE LIVED, AND THE VALUE OF OTHER
BENEFITS THE VICTIM WOULD HAVE EARNED (SUCH AS HEALTH INSURANCE OR A PENSION PLAN).
✓  A SURVIVING SPOUSE'S LOSS OF COMPANIONSHIP, LOVE, AFFECTION, AND OTHER PLEASURES OF THE MARITAL RELATIONSHIP.
✓  A SURVIVING CHILD'S LOSS OF PARENTAL GUIDANCE AND LOVE.
✓  PROPERTY DAMAGE (SUCH AS A TOTALED VEHICLE OR BURNED BUILDING).
✓  PSYCHOLOGICAL DAMAGE SUFFERED BY THE SURVIVORS.
✓  THE VICTIM'S FUNERAL AND BURIAL EXPENSES.
The types of damage that surviving family members can claim depends on their relationship to the person who died. Surviving children and spouses have claims for "loss of consortium", which is the loss of the relationship. More distant family members do not have this claim. An executor cannot maintain this claim in a personal injury lawsuit on behalf of the victim's estate.
Uber's $1 Million Insurance Coverage for Accidents in L.A.
Anyone who drives on the public roads of California is required to carry liability insurance by state law. Uber and Lyft also require their drivers to provide proof of this insurance coverage. In addition, rideshare companies also carry their own insurance policies that can supplement drivers' individual policies. Uber, in particular, provides a $1 million policy to cover passenger injuries. This policy pays for any damages not covered by the at-fault driver's policy (up to Uber's $1 million policy limit). Here is when Uber's additional coverage applies:
Driver is Offline and Not Working
During this period, a driver is not working for Uber in any capacity. Insurance coverage is limited to what the driver carries for themselves on a personal policy. No additional Uber policy will apply.
Driver is Waiting for a Ride Request
If an accident occurs before a driver accepts a ride request, Uber's insurance covers bodily injury damages up to $50,000 per person, $100,000 per accident, and $25,000 in property damage.
Driver has Accepted a Ride Request
During this period — which includes both en route to a pickup and traveling with passengers — the $1 million Uber policy applies. The amount of the victim's damages is reduced by the available insurance coverage from the at-fault driver. The remaining damages (up to $1 million) are covered by the Uber policy.
Tips for Rideshare Passengers Who Are Involved in an Accident
SCREENSHOT OR DOWNLOAD YOUR TRIP INFORMATION. Transportation companies like Uber and Lyft provide passengers with certain information prior to their trip.  The name of their driver, the route they are expected to take to their destination, departure and arrival estimates, and vehicle information can all be helpful to your Uber accident attorney.  
CONTACT A LOS ANGELES UBER ACCIDENT LAWYER ASAP. The sooner you are represented by an attorney, the better protected your legal rights will be. This can also save you from being harassed by the insurance company. As soon as they are notified that you are represented by an attorney, they are legally required to stop contacting you about the accident.  
KEEP TRACK OF MEDICAL APPOINTMENTS, RECORDS & EXPENSES FOR TRAVEL.You have the legal right to be compensated for any expense that is incurred as a result of an accident. This includes medical bills, prescription medications, medical devices, over the counter medications, Ace bandages, and anything else you have to buy because of your injuries. It also includes mileage reimbursement for traveling to your medical appointments. 
DOCUMENT ALL OF YOUR INJURIES RESULTING FROM THE ACCIDENT. It can be difficult to describe your pain and suffering months to an attorney or jury months after the accident occurred. It is helpful to have a record of the pain and discomfort you experienced, when you were unable to sleep, days you missed from work, and other details. Take photos of bruises, cuts, and other visible injuries.  The more evidence for your case, the better!
This was a sad and tragic case in which our client was paralyzed after being struck by a distracted driver. The maximum policy settlement was 5.25 million and we were able to settle for the full amount. In addition, we were able to add additional workers' compensation benefits from our client's employer, as he was working at the time of the incident. The parties agreed to settle our client's workers' compensation claim for $2.5 million.
This was a sad and tragic case in which our client was paralyzed after being struck by a distracted driver. The maximum policy settlement was 5.25 million and we were able to settle for the full amount. In addition, we were able to add additional workers' compensation benefits from our client's employer, as he was working at the time of the incident. The parties agreed to settle our client's workers' compensation claim for $2.5 million.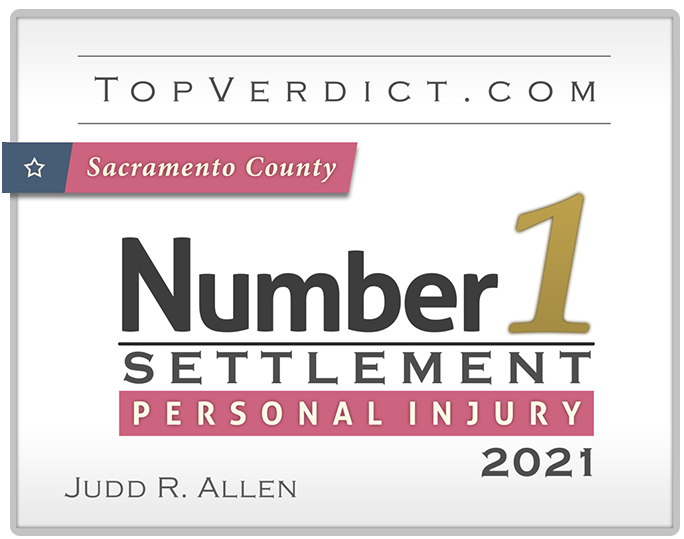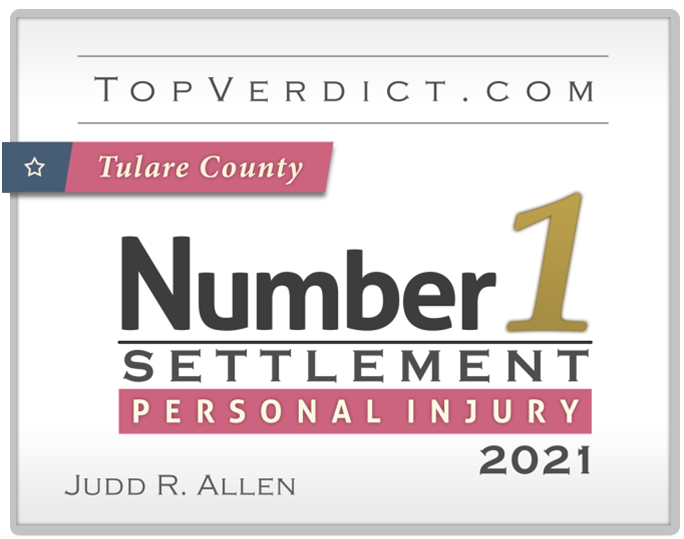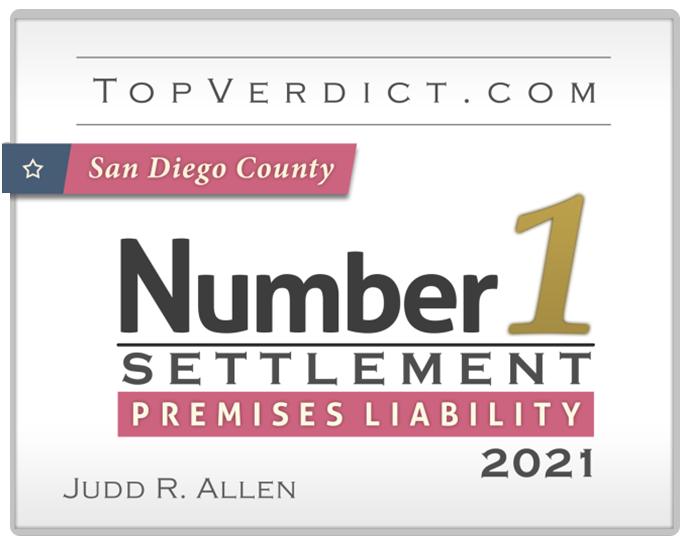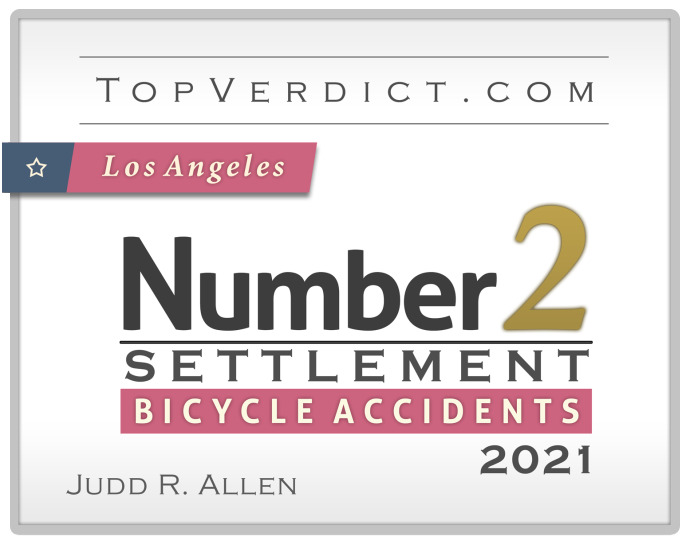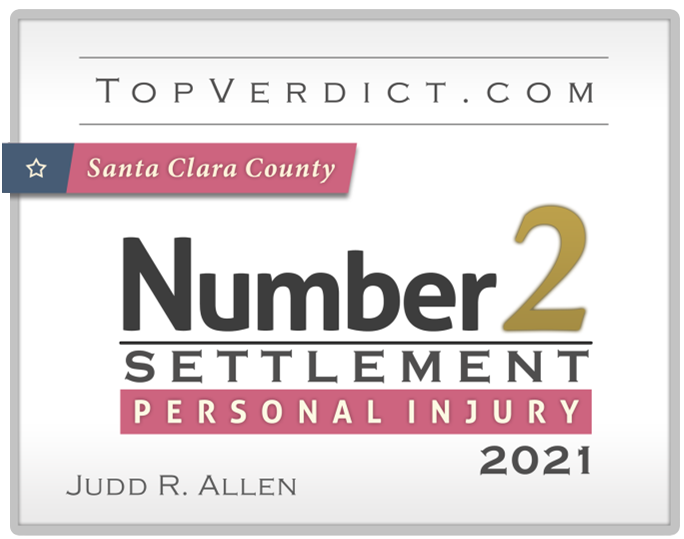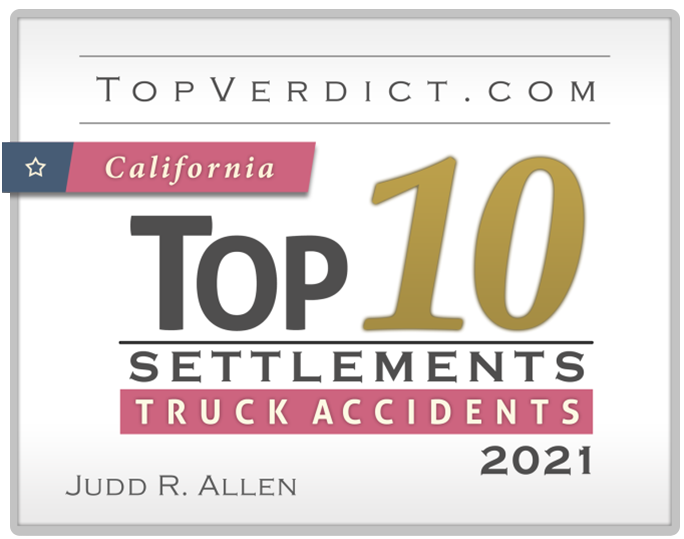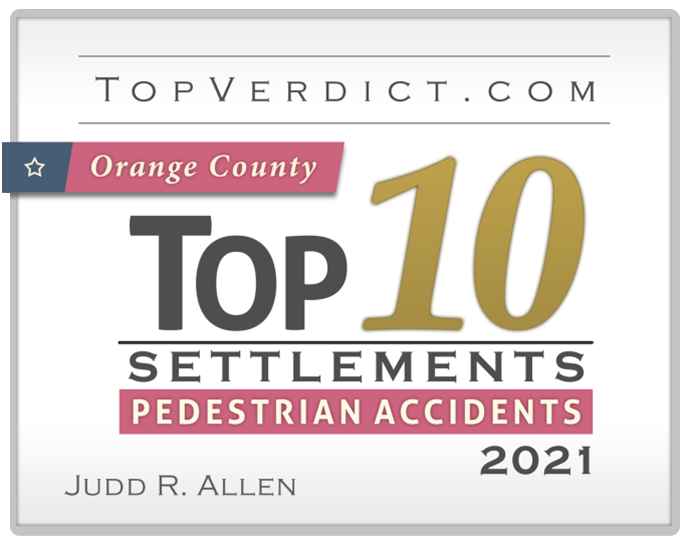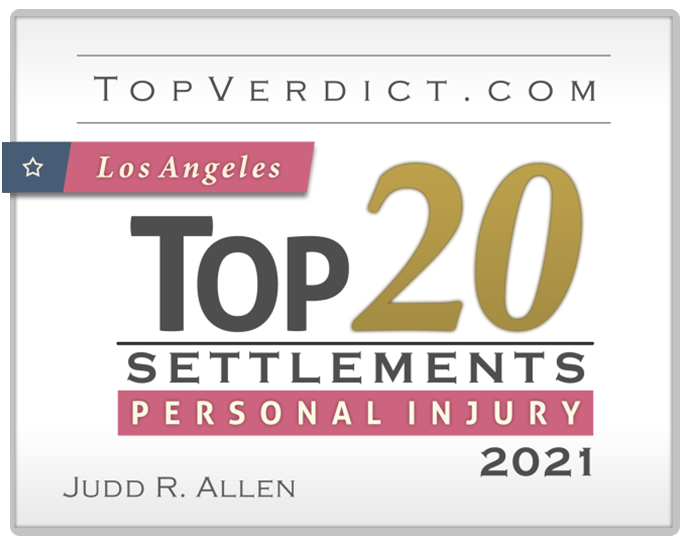 Call Our Firm Today to Schedule a Free Case Evaluation With a Los Angeles Uber Accident Lawyer
The rideshare accident lawyers at Arash Law led by Arash Khorsandi, Esq. knows how to protect your rights after an accident involving an Uber or Lyft. Don't deal with the insurance company on your own – let an experienced attorney negotiate a fair rideshare settlement. Schedule your free attorney consultation by calling (888) 488-1391 or contacting us online. Our award-winning Uber lawyers in Los Angeles fight hard to protect your legal rights.
How Much Does It Cost to Hire a Los Angeles Uber Accident Lawyer Near Me?
You might be overwhelmed at the idea of hiring a lawyer. After all, TV shows show lawyers dressing nicely and driving expensive cars. Their hourly rates are said to be $500 or $1000 per hour – even higher here in Los Angeles. Luckily, this is not how personal injury lawyers are paid. Our experienced personal injury attorneys work on contingency. This means that we do not get paid unless you get a settlement or an award at trial. When you hire us, you agree to pay us a percentage of your settlement or jury award. Our fee comes out of this award. If you don't get paid, we don't get paid. This shows how much we believe in our clients and their rights to compensation.
Your Uber Accident Lawyer in Los Angeles
The best personal injury attorneys in Los Angeles are right here at our reliable law firm. We are experienced in personal injury claims and know how to fight hard for the compensation you deserve. Whether you have been in an auto accident, slip and fall accident, sustained an animal bite, or suffered the pain of a loved one's wrongful death, our attorneys can defend your legal rights. Call (888) 488-1391 today to schedule a free consultation with one of our personal injury lawyers in Los Angeles. The law entitles you to full and fair compensation from a negligent party for all the losses you have sustained as the result of any type of personal injury.
"Great results, best attorney, fast & friendly, if I would go there again, no question about it, happy with my decision!" – Abraham G. of California, CA