Los Angeles

T-Bone Accident Lawyers
with over $500 Million Recovered in Compensation for Injury Clients.
You May Be Entitled to Compensation

The Best T-Bone Accident Lawyers in Los Angeles
A T-bone accident is one when the front of one car or truck crashes directly into the side of another vehicle. Broadside or 'side collision' accidents commonly occur at intersections when one of the drivers fails to stop at a stop sign or traffic light or otherwise fails to yield the right-of-way to the other driver. Although there are all kinds of cars and truck accidents, a few of the most dangerous are T-Bone car accidents.
T bone car accidents can occur in many situations, such as when one motorist crossing an intersection with a green light is broadsided by another driver who ran a red light. Similarly, a driver who runs a traffic signal might be struck by another automobile crossing that very same intersection with a green light. In any event, evaluating liability in a side-impact collision ultimately hinges on identifying which motorist had the access.
Our dedicated Los Angeles t-bone accident lawyers serve customers throughout the entire Los Angeles County. We regularly deal with T-Bone accident cases and have a proven track record of assisting our clients to acquire significant settlements.
Settlement in a motor vehicle accident; client suffered internal injuries.
– 
JUDD ROSS ALLEN
Common Causes of T-bone Accidents in Los Angeles
The most common intersection accident type are defined as when one car hits another from the side, forming a T-like shape. These accidents happen when one driver turning at the intersection fails to yield to another driver keeping straight, or vice versa.
"T bone" style car accidents are often brought on by the at-fault driver's failure to yield or provide access to other vehicles. Those T-bone accidents that take place in an intersection or at a four-way stop are often triggered by the at-fault driver's failure to obey traffic signals, stop signs, or other traffic signals. Either driver can be at fault in a T-bone accident. More than one motorist can be at fault for a t-bone crash too.
T-bone accidents may also be triggered by bad or deteriorating infrastructure. When red light and traffic signals are not functional due to power-outages, fallen power lines, mechanical failure, upkeep, and so on, there is often an immediate rise in the number of t-bone-style automobile accidents and accidents. City and county authorities typically rush to set up stop signs or put parking enforcement officers in location to direct traffic.
Most states and municipalities have laws that dictate that if an intersection's traffic lights are out of service, the motorists of cars approaching the intersection needs to continue as though stop signs on all approaches controlled the crossing.
Nevertheless, throughout a traffic signal failure, numerous drivers ignore this rule and go into the intersection at a high rate of speed and t-bone accidents result.
Getting Legal Help from a Lawyer after a T-Bone Accident in Los Angeles
To prove which driver had the access and who might have avoided a crash by acting reasonably, a comprehensive examination is often required. There might be proof at the scene that reveals the course of each vehicle, such as skid marks, yaw marks, gouge marks, tire marks in gravel or mud, and impact marks on guardrails or other impacted surface areas. Video cameras on a traffic light or nearby business' security video footage might be available to reveal what happened. Our experienced and knowledgeable T bone car accidents firm has significant experience helping victims of t-bone wrecks. So don't hesitate to Request a Free Consultation with us at any time.
The Risks Involved in T-Bone Accidents
Side-impact accidents are much more harmful than other accidents because they are more likely to lead to catastrophic injuries and death. In a rear-end collision, for instance, the occupants of the vehicle included are "safeguarded" by several feet of steel, the bumper, trunk or the engine. In a T-bone accident, however, the only thing separating the occupants from the striking vehicle is a door and a window.
Although all vehicles sold in the United States must meet federal side-impact safety standards, and more recent models have side-impact airbags to secure passengers, T-bone accidents can still be lethal, particularly at high speeds.
In fact, according to the National Highway Traffic Security Administration (NHTSA), roughly 8,000 people are killed each year in T-bone accidents in the United States, and tens of thousands are seriously hurt.
Statistics for Injuries from T-bone Accidents
Crash research and analysis of accident data have shown that T-bone accidents represent 13 percent of all automobile accidents in the United States. Furthermore, 18 percent of all deadly vehicle accidents (in which several individuals are killed) are T-bone style accidents.
Additionally, Side-impact collisions are the most dangerous for kids, and over the past twenty years, deaths brought on by side-impact crashes have increased by 20 percent, from 31 percent to 51 percent due to increased travel speeds and increased variety of SUVs.
T-bone Collisions Involving Big -Rigs, Tractor-Trailers, 18-Wheelers, and Semi-Trucks
When a big truck is involved in a T-bone type collision, the outcomes are generally far worse than accidents, including just passenger vehicles. In spite of more automobiles having side-impact airbags, there is still a reduced buffer between the clashing truck and individuals inside the car.
Large trucks can not stop and start like smaller sized vehicles can. They can not go from absolutely zero to 20 miles per hour very quickly. That implies these large trucks cannot "cut" in front of oncoming traffic like smaller sized vehicles can. But when these trucks do attempt a move like that, it can lead to a T-bone truck accident.
Truck drivers and the trucking company might try to blame you for triggering the accident. The insurance companies may also blame you. The stress of the circumstance might be frustrating. Before you accept or sign anything from the trucking company, make sure to talk to an experienced trucking or t-bone car accident lawyer in Los Angeles.
800+ Real Client Reviews Verified by Google
Left Turns Resulting in T-Bone Wrecks
Some T-bone accidents are caused by a truck or vehicle, making a left turn in front of another car. A driver making a left turn at an intersection needs to yield to all oncoming traffic that is close enough to be a threat. A driver who triggers a crash by taking a left turn in front of approaching traffic when it is unsafe to do so may be held responsible for the harm to other people in the crash, including passengers in the driver's car. As soon as the way is clear, the driver making the left turn has the right of way, and any oncoming vehicles need to yield. If a driver has sufficient time to stop and let an automobile ahead complete its left turn, but instead continues driving into the intersection and crashes into the left turning car, they might be held accountable for any injuries arising from the accident.
Figuring out Liability After A Side-Impact Accident
In many cases, liability might be apparent due to the nature of the collision, and the other motorist is clearly at fault. In numerous scenarios, the at-fault driver will declare that she or he had the signal or the right of way, and that the other motorist was at fault.
With this in mind, if you are involved in a T-Bone accident, you need to call the cops since the reports of cops and first responders will be crucial evidence in identifying who was at fault. It is also important to get contact info from prospective witnesses if possible. Also, take images of the accident scene and damage to the car if you can do so. Above all, do not admit any liability to the other driver. A knowledgeable Los Angeles personal injury lawyer will be able to use this evidence and information in creating a successful claim.
Paz v. Airfax Logistics (settled on 5/26/2020) – settlement in a case involving a client who was involved in a trucking accident and sustained a traumatic brain injury and other trauma.
– 
TINA ESHGHIEH
The Right-Of-Way And T-bone Crashes
Remember that oncoming traffic always has the right-of-way. Do not make a left turn unless oncoming traffic allows for plenty of space to turn. If you are trying to rush through approaching traffic, you are not following the right of way and might potentially cause an accident. "Approaching traffic" includes vehicles turning right.
Traffic signals indicate the right-of-way, always follow them but also be aware of your surroundings. If your traffic signal is green, you have the right of way but keep in mind to watch out for pedestrians too.
Having a green light doesn't imply a motorist can thoughtlessly go through an intersection. Every driver has a responsibility to do what they can to prevent an accident.
Steadily decrease speed or stop when you come to a "Yield" sign and keep going when moving traffic permits.
Follow any directions and yield to police and emergency personnel/vehicles.
If two cars go into an intersection at the same time, the vehicle on the left must yield the right-of-way to the vehicle on the right. The car that got in the intersection first would have the right-of-way if they got to the same time.
All cars must stop and not go into the intersection when traffic is blocked, despite what the traffic light indicates.
This was a sad and tragic case in which our client was paralyzed after being struck by a distracted driver. The maximum policy settlement was 5.25 million and we were able to settle for the full amount. In addition, we were able to add additional workers' compensation benefits from our client's employer, as he was working at the time of the incident. The parties agreed to settle our client's workers' compensation claim for $2.5 million.
This was a sad and tragic case in which our client was paralyzed after being struck by a distracted driver. The maximum policy settlement was 5.25 million and we were able to settle for the full amount. In addition, we were able to add additional workers' compensation benefits from our client's employer, as he was working at the time of the incident. The parties agreed to settle our client's workers' compensation claim for $2.5 million.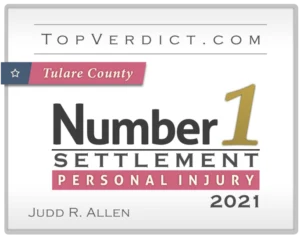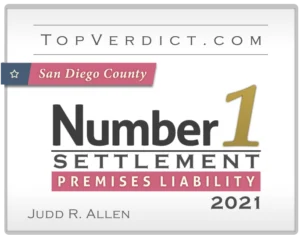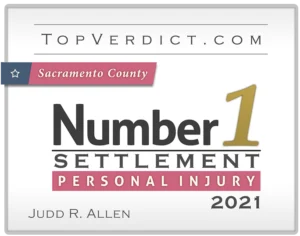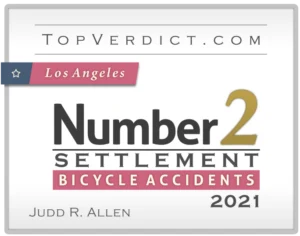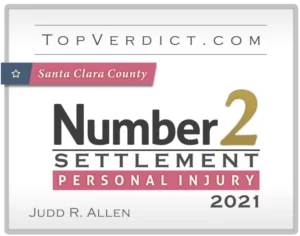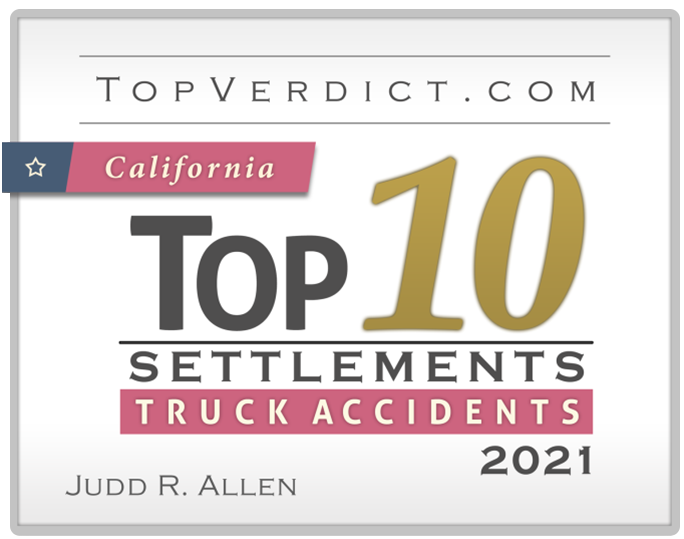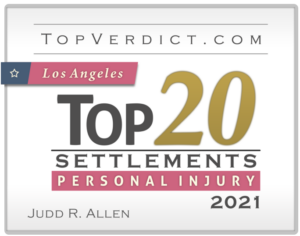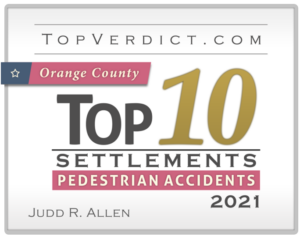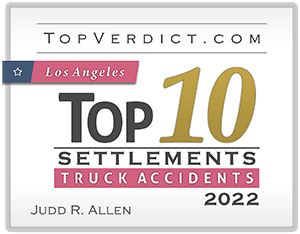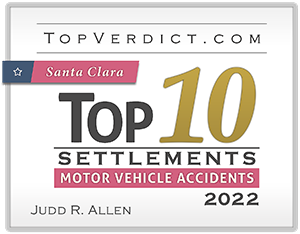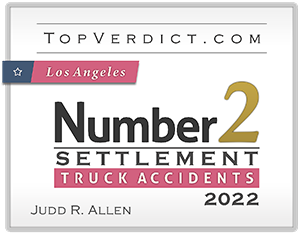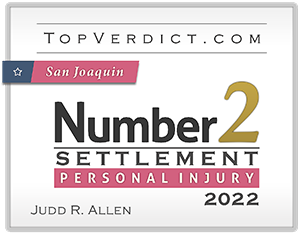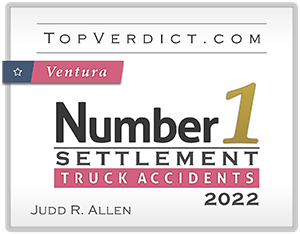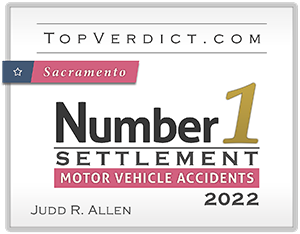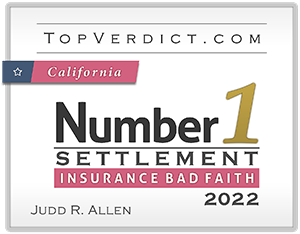 Los Angeles T-Bone Car Accident Attorneys
Injuries sustained in a side-impact collision can be severe, and T-Bone accident victims are typically left with lingering pain and suffering, significant medical expenses, lost incomes, and other financial damages. For this reason, having the advice and counsel of a skilled side-collision accident lawyer in Los Angeles is vital.
We have a long track record for serving our accident injury clients with aggressive legal representation. As Los Angeles trial lawyers, we have the legal abilities and resources that are necessary for achieving effective outcomes in side-impact accident injury cases. We will carry out a comprehensive investigation to establish all the relevant facts and work tirelessly to show the other driver's liability. Depending on the circumstances, we may call upon accident reconstruction specialists to support the claim.
Don't Let The Insurance Companies Take Advantage of You.
Because automobile accident cases frequently include working with an insurance company, we use our years of experience in negotiating litigation to reach settlements that are reasonable and fair. If the insurer fails to pay the claim's full value, we are prepared to litigate the matter at trial. We know that being T-boned in an accident at a 4-way stop or riding as a passenger in a side-impact accident can be an overwhelming experience along with a physical, psychological, and financial problem. Our legal team is here to help lift that burden and make sure that t-bone accident victims obtain significant compensation and the healthcare they need. If you or a loved one has been injured in a T-Bone accident, do not go it alone. Call us at Arash Law founded by Arash Khorsandi, Esq. today for a free assessment with no-obligations!
We provide free consultations so that you can talk about your car crash without risk or obligation. We can determine whether your case has merit, help you speak to insurance companies, and help you in filing a personal injury claim if needed. Follow this checklist, and you may come away from a catastrophic car accident with hope for the future. You'd have protected your rights, said nothing to put blame on yourself, and sought immediate medical attention for injuries. These are activities that can help if you will need to file a claim with the California civil courts to pursue damage compensation.
Get The Latest News from

The Best California Accident Law Firm Today