Los Angeles

Hit and Run Accident Lawyers
with over $400 Million Recovered in Compensation for Injury Clients.
You May Be Entitled To Compensation

We Don't Just Win

Our Hit-and-Run Accident Lawyers in Los Angeles br> WIN BIG
Any auto accident is an overwhelming experience. When the incident is complicated by a hit-and-run driver, many injury victims are left to face legal complications and difficulty getting compensation for their injuries. You do not have to deal with this complex situation on your own. Our Los Angeles hit-and-run accident lawyers are here to help.
We have experience handling all types of hit-and-run cases. Whether you were a driver, passenger, bicyclist, pedestrian, or riding a motorcycle, we can help you get the compensation you are owed for injuries caused by a hit-and-run driver. Let us answer all your questions and protect your legal rights so that you can focus on making the best recovery possible from your injuries.
Settlement in a motor vehicle versus pedestrian accident; client, suffered facial and spinal injuries.
– 
JUDD ROSS ALLEN
The Different Laws That Apply to Hit-and-Run Cases
One of the reasons that hit-and-run cases are so complicated is that there are many different laws that can apply to a single case. What follows are some of the different areas of law that might come up as we resolve your injury claim.
Criminal Charges for Hit-and-Run
It is a crime in California to hit and run. The California Vehicle Code makes this offense a misdemeanor if the accident caused property damage without injuries or death. Section 20001 of the California Vehicle Code makes it a felony to leave the scene of an accident that does result in injuries or death. In order to avoid criminal charges, a driver just needs to stop and exchange insurance information with the other driver. They can also report the accident to the local police department (or California Highway Patrol if the accident occurred on a state highway). 
There are many other criminal charges that can occur along with hit-and-run. A driver might:
Be impaired
Have illegal drugs in the car
Have outstanding warrants
Drive recklessly
Drive on a suspended license
Have no license or auto insurance
All of these criminal charges are filed in criminal court and pursued by a government prosecutor. A criminal case is completely separate from your civil claim for personal injuries. As a result, you can still get compensation for your injuries even if the hit-and-run driver is not convicted, charges are never filed, or even if the driver is never found at all.
Professional truck drivers must maintain a commercial driver's license (CDL). CDL holders must maintain their license by adhering to strict federal regulations. If a truck driver commits a hit-and-run, they might be trying to cover up evidence of a trucking violation. A trucking violation may or may not be a criminal matter. Whether it is a crime or not, a trucking violation could result in a CDL being revoked, and the driver could lose their livelihood. This possibility, unfortunately, causes some truck drivers to hit and run. Common trucking violations include:
Speeding
Not taking required rest breaks
Driving recklessly
Driving while impaired
Running red lights
Improper lane changes
If you are hit by a commercial truck, try to get as much information as you can. Even if you can't get the license plate number, knowing the brand or signs on the truck can help law enforcement find the driver.

Emperatriz Ayala
My husband had an accident 2 years ago, a 85 years old man hit him, the Arash law group works very well on my husband case that took 9 month and he won the case and my husband was happy with the results. A year later I got into an accident as well and I'm still waiting in my case is almost resolving and it's 9 months already. This people knows the law and they do their job right to help you out in getting the most for you to fight on your behalf. I strongly recommend the Arash Law firm they do things right in a efficient and professional manner.

Chris Zavala
Had a great experience with all the people at Arash law. Long story short was in a bad car accident. It was overwhelming and the whole process was a lot, but they kept me in the loop. They answered all my questions and gave me great advice. Couldn't be any happier. Would definitely recommend anyone looking for a personal injury lawyer. They'll guide you through the whole process!

Jill Smith
Having Arash Law handle my auto accident was the best decision I could have made. Everyone I interacted with was kind, professional and detail oriented. I am extremely happy with the outcome and would recommend them highly.

Joseph R. Porter
From start to finish, Arash Law firm is there every step of the way with close, constant, personal contact and attention. I never knew a Law firm could actually care so much for me as a person and what I was personally going through as well as the settlement I was going to recieve once my case was finally completed. Thank you to everyone at Arash Law for your ongoing support and communication. You are the ONLY firm I will ever recommend to someone who is need of a great attorny.

Monica Parra
I had an excellent experience with Arash Law. I will definitely recommend to my family and friends. I interviewed a few firms before deciding to work with Arash Law. What made my experience excellent was (i.e. head attorney being accessible to talk to and he answered all my questions and concerns, sensitive and thorough personel who completed in home intake & follow up process, being connected immediately to quality Physicians who addressed my injuries and recovery process, clear contract-read throughly to ensure its something you can commit to). Being in a car accident is a traumatic experience and I had a sense of peace knowing Arash Firm was walking with me throughout the whole process. Thank you Arash Firm for all your hard work and help. I am so grateful and appreciative for you all! 🙏 With Gratitude, Monica Parra
What to Do After a Hit-and-Run Accident
Many injury victims have never been in an accident before and do not know what to do after being hit. The problem can be even worse if the driver flees the scene of the accident. By knowing what to do, you can protect both your health and your legal rights. Follow these steps after being involved in any hit-and-run accident: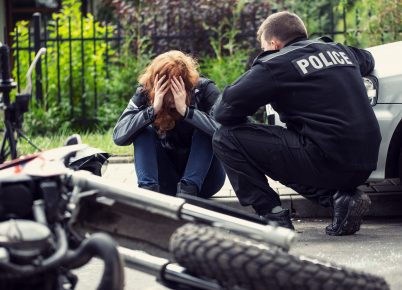 Call 911
You should always call 911 after a hit-and-run accident. It is important to have a police report that documents the incident, and the police may also need to press charges against the driver. Most importantly, you do not know how badly you have been hurt. It is a good idea to be evaluated by emergency medical technicians. They are medical professionals, and they are trained to transport injury victims without making their injuries worse. EMTs can also evaluate you for immediate, life-threatening conditions, like brain damage or ongoing blood loss.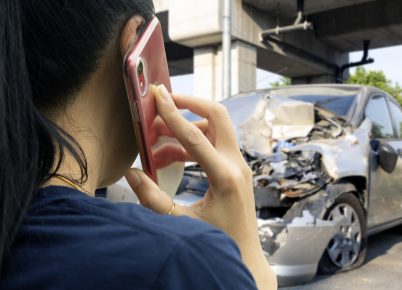 Contact an injury lawyer as soon as possible.
The first priority after an auto accident is your health. See a doctor and follow their advice for rest and recovery. Once you are rested, it is important to find a hit-and-run injury lawyer as soon as possible. The insurance company is likely to contact you within the first day or two after an accident, and you want to be able to direct them to your lawyer's office so that you do not accidentally say something that could hurt your case. You also want your lawyer to gather any necessary evidence before it is accidentally destroyed, lost, or becomes unavailable.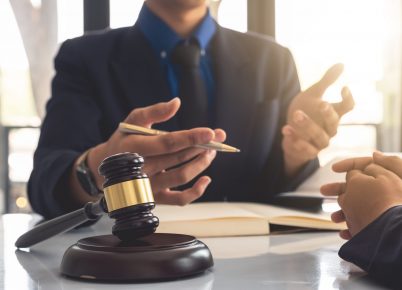 Answer any questions from the prosecutor's office.
If the hit-and-run driver is facing criminal charges, you might be asked to assist in the prosecution. The prosecutor's office could call you for a witness statement, to testify in court, or ask you other questions related to your case. It is okay to talk to the prosecutor's office about your case. You should let your injury lawyer know what is happening with the criminal case. We can also answer questions you have about what will happen and what you should say. In general, though, it is okay to work with the prosecutor's office against the hit-and-run driver. You might be contacted by a paralegal, a legal assistant, a victim advocate, or even the prosecutor themselves. Just confirm that this person works for the prosecutor's office. The defense lawyer is not on your side, and you do not have to talk to them.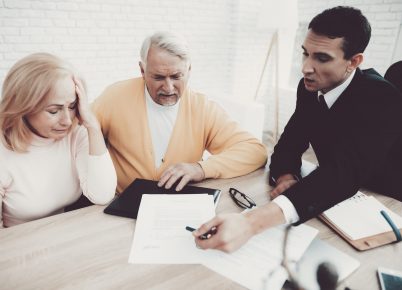 Do not discuss your case with anyone other than the police, prosecutor, and your lawyer.
While it's okay to talk to the prosecutor, you should not talk to other people about your case until it has been resolved. Our office will handle communications with the insurance company, the defense lawyer, and other parties who are not on your side. It is important to let us handle all communication. We protect you from spreading information that could be twisted and used against you. You may speak with the police and prosecutor about the criminal case. Other than that, you should say as little as possible to your family and friends about the accident. Simply let them know that you were in an accident and can't discuss the details until the case is over.

It is also vital that you not post anything on social media about the accident. Even something as simple as a gym selfie could be used against you. The insurance company might claim that you couldn't possibly be in pain if you are able to work out. The best policy is to post as little as possible until your case has been resolved. Confirm that your account settings are private and do not accept connection requests from anyone you do not know. Insurance companies hire investigators who are skilled at finding all kinds of information online - even if your posts are supposed to be private.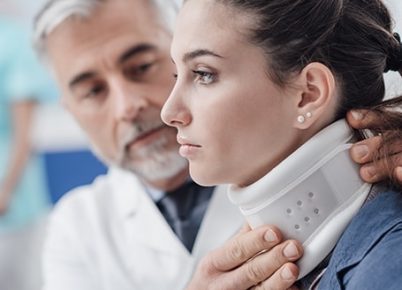 Get medical attention.
If you decide that you do not need an ambulance, it is still important to see a doctor as soon as possible. There are many medical conditions that do not show symptoms right away. A slow internal bleed, for example, might not be apparent until the victim shows signs of shock. By then, it could be too late to repair the damage. If you went to an emergency department or urgent care center, they could identify the problem by monitoring your blood pressure.

Blood loss is just one example of many dangerous conditions that can develop after an accident. By seeing a doctor right away, you are giving yourself the best possible chances of recovery. You are also protecting your right to be compensated for your injuries. If you wait to see a doctor, the insurance company could argue that you made your own injuries worse and try to deny you payment for part (or all) of your losses. Seeing a doctor as soon as possible can help protect both your health and your legal rights.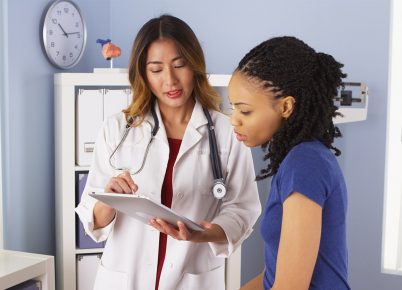 Follow through with all treatment recommendations from your medical providers.
As you work through your medical treatment, your providers will have many recommendations to alleviate your symptoms. They might recommend rest or time off work. Your primary care doctor might recommend physical therapy, chiropractic services, or a consultation with a pain management specialist. It is important to follow through with these recommendations. If you do not, the insurance could try to say that your pain is due to your own choices - not the driver's negligence. Following your doctor's orders helps demonstrate that you did everything you could to get the best prognosis possible and that you are owed fair compensation for all of your pain and suffering.

For many injury victims, paying for this medical treatment is a very real concern. Most injury victims are accruing lots of medical bills at a time when they might not be able to work. Talk to our lawyers about any financial concerns you have related to your medical care. We can help you find providers who will wait for payment or explore other options for getting you the treatment you need. The important thing is to not simply skip your treatment altogether. Doing so can hurt your legal claim and make it more difficult to get the compensation you are owed.
The Insurance Policies That Can Cover Hit-and-Run Injuries
You might be surprised to learn that it is still possible to get compensation for hit-and-run injuries even if the driver is never found. There are many different insurance policies that might offer coverage for hit-and-run injuries. What follows are just a few of the policies our accident lawyers will investigate.
The minimum auto insurance required by the state only covers damage that you cause to another person. Many drivers, however, choose to increase their protection with optional coverages. One such optional coverage is for damage caused by uninsured or underinsured (UM/UIM) drivers. UM coverage pays for damage caused by drivers who have no insurance – or a hit-and-run driver who is never found. You may still have a deductible and other costs in your contract, but UM coverage does offer compensation for injuries caused by an unknown hit-and-run driver. This coverage also applies if the driver is located but does not have any insurance coverage.
Another optional insurance protection is medical payments coverage. "Med pay" covers medical bills sustained in an accident. If you are the covered driver and are later hurt in a hit-and-run accident, med pay could offer payments for your medical bills. Med pay does not offer any compensation for pain and suffering. It is, however, an important supplemental coverage that can help you get your medical bills paid while we are investigating your other claims. UM and med pay are only two of many optional coverages that you might carry on your own auto insurance policy. Let our experienced injury lawyers review your auto policy to see what compensation might be available to you.
Premises Liability Insurance
In some hit-and-run cases, the driver's negligence was just one factor in causing the accident. An accident might be caused by potholes or poor roadway conditions. Collisions in parking garages might be caused by inadequate lighting or a lack of signs warning drivers to be on the lookout. In these cases, the owner of the property could be liable for failing to maintain the premises in a reasonably safe condition. This rule is known as "premises liability." Business owners often carry premises liability insurance to pay for injuries to customers on their property. A business could be a store, a sports arena, a concert venue, a water park, or anywhere else the public is invited to spend money for the owner's benefit. Premises liability coverage does not always pay for the full amount of your damages. The unknown driver could be found partly or wholly at fault for their own negligence. This liability could decrease the amount that the property owner is obligated to pay. But it is an additional legal claim of which you should be aware.
Workers' Compensation Insurance
The majority of employees who are injured while on the job in California are entitled to workers' compensation coverage. This insurance can compensate you for hit-and-run injuries in a work truck or even in your own personal vehicle while running a work errand. Workers' compensation offers limited coverage. Unlike a personal injury claim, it does not pay for pain and suffering, and it covers only a set portion of your lost wages. But it does pay for all medical bills related to the accident. Workers' compensation can therefore be an important coverage that helps you get the medical care you need while we are investigating all of your legal claims.
With so many other insurance policies to deal with, it can be easy to forget about your own health insurance coverage. Your health insurance carrier is contractually obligated to pay for your medical care related to a car accident, whether you were at fault or not. Your health plan is likely to cover diagnostic imaging, lab work, doctor's appointments, and other services that are offered under your plan. Health insurance includes Medicare plans, Medicaid programs, marketplace insurance plans, and health insurance sponsored by your employer. All of these plans can cover medical bills related to a hit-and-run accident. While they do not cover lost wages or pain and suffering, this coverage can be a critical tool to get you the medical care you need.
In the event that we later recover these costs for you in a personal injury settlement, your health insurance company might be entitled to reimbursement, but only for the bills for which you were actually paid in your settlement. Our legal team will carefully review any reimbursement claim to ensure that your insurance company only gets paid for claims it actually paid and that you actually received payment for in your settlement. A reimbursement claim can get confusing and is just one more reason why it is so important to have an experienced accident lawyer on your side.
Our client was driving with his wife and son on a two-lane highway when a drunk driver crossed the double yellow lines, causing a head-on collision that claimed the life of a loving wife and mother.
– 
ARASH KHORSANDI
FAQ About Hit-and-Run Accidents
1
How will you prove who was at fault for a hit-and-run accident?
Our lawyers use many different types of evidence to prove what happened in a hit-and-run accident. In some cases, there are witnesses who saw the entire collision or security cameras that recorded it. Such evidence is incredibly helpful during settlement negotiations and very persuasive when presented to a jury at trial.
But even if no one (or no camera) saw the accident happen, there are still many ways to prove who was at fault. 
The physical damage to your vehicle can be used to recreate what happened. Our expert accident reconstructionists will review vehicle damage, together with other physical evidence like skid marks and traffic light records to recreate the accident in its entirety.
This evidence allows them to make a detailed expert report supported by extensive evidence. There are many other ways we can prove who was at fault in a hit-and-run accident - even if the driver is never found. The important thing is not to give up hope! Let our accident lawyers review your case and determine what the best strategy is in your particular circumstances.
2
What damages am I owed for a hit-and-run accident?
There are many different areas of compensation in a personal injury claim. Victims are entitled to compensation for their: 
Medical bills, including the estimated value of future medical bills you will incur after your case has settled

Lost wages, including any decrease to your future earning capacity as a result of ongoing injuries

Pain and suffering, including ongoing suffering due to permanent injuries
The experienced auto accident lawyers at Arash Law led by Arash Khorsandi, Esq. know how to prove the full value of all your losses. We work with expert witnesses who can explain your injuries to a jury and help them understand the lifelong suffering you are likely to endure.
We know how to explain the details of your pain and suffering to a jury so they can understand just how much your injuries have affected your life.
When you work with an experienced injury lawyer, you can rest assured that all your losses will be presented to the insurance company and that you will not leave any money on the table for the suffering you have endured. 
3
Can I still get paid if the police never find the hit-and-run driver?
Yes! It is often more challenging to process claims involving hit-and-run drivers, but this difficulty is just one more reason why you should hire an experienced hit-and-run lawyer. Injury victims can still be compensated from many different insurance policies, even if the hit-and-run driver is never located.
Again, it is important not to simply assume that you will not be able to get compensation. Let our injury lawyers review your case and determine the best way of accessing the compensation you are owed for your injuries. 
4
How long will it take to resolve my hit-and-run claim?
Unfortunately, the answer to this question is different in every case. In cases where the insurance company accepts liability and agrees to the value of the case, an injury claim can be resolved in a few short weeks. But in many cases, the insurance company will deny liability, try to blame you for the accident, accuse you of getting "too much" treatment, or simply say that your pain and suffering isn't worth very much.
It takes an accident attorney time to work through these issues and convince the insurance company of the true value of your case. If the insurance company refuses to increase their settlement offer (or continues to deny the claim altogether), your lawyer might have to file a lawsuit on your behalf to let a jury decide your claim.
The litigation process takes even more time. It can take months (or even years) to get a trial date. Though this process is tedious, it is important to let your accident attorney take the time to work through the process so that you can get the compensation you are fairly owed for your injuries. Insurance companies pressure injury victims to settle their claims quickly because they can pay less on these claims. Without time to hire an attorney or investigate the case, an injury victim might not know the full value of their claim. 
While every case is different, hit-and-run accidents tend to take longer than other claims. There are far more complicated legal issues involved in a hit-and-run case. The police need time to search for the hit-and-run driver. If that driver is found, they could be charged criminally, and there might be a prosecution in the criminal courts that happens at the same time your injury case is being handled in the civil courts.
Again, it is important to let these processes play out so that the driver is brought to justice and you have the strongest case possible. Though it can take longer, letting everything play out is the best way to get all the compensation to which you are entitled.
5
Will I have to go to court?
In the United States, the vast majority of personal injury claims are settled out of court. This fact makes it unlikely that you will have to go to court to settle your case. Even if our lawyers advise you to file a lawsuit, you may not have to go to court. Often the mere act of filing a lawsuit is enough to get the insurance company to make a fair settlement offer.
If not, there are ongoing negotiations during the discovery process and other pretrial matters. In the unlikely event that your case goes all the way to trial, our lawyers will spend the time to answer all your questions and make sure you are thoroughly prepared for what will happen. 
Personal Injury Settlement
Our client was the victim of a rear-end accident who was left injured and severely in pain. Arash Law was able to outshine other injury law firms when he searched online, and thankfully we were able to handle everything for our client from A to Z — All that he had to do was ask and focus on his recovery. Our client's life has changed forever, and the compensation received for the pain and suffering has opened paths for new lifelong opportunities.
Personal Injury Settlement
Our client was the victim of a rear-end accident who was left injured and severely in pain. Arash Law was able to outshine other injury law firms when he searched online, and thankfully we were able to handle everything for our client from A to Z — All that he had to do was ask and focus on his recovery. Our client's life has changed forever, and the compensation received for the pain and suffering has opened paths for new lifelong opportunities.
Experienced, Aggressive Los Angeles Hit-and-Run Accident Lawyers
A quick online search for "hit-and-run injury lawyers near me" will show you many attorneys in your area. So how do you know who is best? The Los Angeles hit-and-run accident lawyers at our award-winning law firm have decades of experience. Our experienced legal team has collected over 400 million dollars for clients across the Golden State. We serve clients throughout Los Angeles and all surrounding areas. We also work in Orange County, San Jose, San Diego, Fresno, Sherman Oaks, San Francisco, and throughout California. Call (888) 488-1391 today to schedule your free consultation. Don't wait to get an attorney fighting on your side. The sooner you hire an auto accident lawyer, the better protected your legal rights will be.