California

Heavy Machinery Accidents
PAY NOTHING UPFRONT

OVER $

400

MILLION RECOVERED

ZERO-FEES UNTIL WE WIN
You May Be Entitled To Compensation

Injury Attorneys for Heavy-Machinery Accidents in California
Heavy machinery refers to any type of equipment or machine that involves special training for people operating it. Usually, this type of machinery weighs 5,000 pounds or more and is capable of exerting ground pressure in excess of eight pounds per square inch. Heavy machinery is most common in the construction industry, and people who suffer injuries in accidents involving heavy machinery will want to contact our reliable California heavy machinery accident attorneys for help in recovering maximum financial compensation for their losses.
The Occupational Safety and Health Administration (OSHA) reports that 75 percent of struck-by fatalities (accidents involving objects forcibly impacting people) involve heavy equipment such as trucks or cranes. According to the United States Bureau of Labor Statistics (BLS), the 194 fatal occupational injuries involving heavy and civil engineering construction during the most recent year was the highest annual number in the last five years.
"Fatal Four" Heavy Construction Accidents
OSHA states that the top four causes of construction fatalities are:
Falls – OSHA recommends that workers wear and use personal fall arrest equipment, install and maintain perimeter protection, cover and secure floor openings, and label floor opening covers. Workers should also make sure to use ladders and scaffolds safely. The Centers for Disease Control and Prevention (CDC) reports that falls were the leading cause of work-related deaths in construction and accounted for over one in three (36.4 percent) fatalities in the industry. A reported 401 of the 991 construction fatalities in the most recent year were falls to a lower level.
Struck-by – According to the Center to Protect Workers' Rights (CPWR, now known as the Center for Construction Research and Training) data bulletin, the number of struck-by fatalities increased by 7.6 percent over the course of a decade, and 52.9 percent of struck-by fatalities involved objects or equipment, most commonly falling materials. Although the number of struck-by fatalities involving objects or equipment decreased, the number of struck-by fatalities involving transport vehicles increased by 21.2 percent.
Caught-in or between — CPWR also reported that caught-in or between incidents involving collapsing materials increased 31.4 percent over the course of one year. Caught-in or between incidents may involve people or part of their bodies being caught in or compressed by equipment or objects, or becoming caught in or crushed by collapsing materials. The accidents involve people being caught in or compressed by equipment or objects, caught or crushed in running equipment, people being caught in or compressed by other equipment or objects, or people being struck, caught, or crushed in collapsing structure, equipment, or materials.
Electrocutions – A report from the National Fire Protection Association (NFPA) found that 77 percent of 325 contract worker electrocutions involved workers employed in the construction industry. The CDC states that the risk of electrocution was highest for power-line installers, which was approximately 40 times that of all construction occupations on average. Elevated rates of electrocution also include roofers, HVAC mechanics, and laborers.
Our car accident law firm helps victims of all four of these incidents.
The term heavy machinery is broad and can encompass many different kinds of equipment used on construction sites. Some of the most common types of heavy machinery include:
Articulated trucks and haulers
Asphalt pavers
Augers
Backhoe loaders
Bale spears
Boom lifts
Bulldozers
Clamshell buckets
Cold planers
Compactors
Compact track and multi-terrain loaders
Draglines
Drills
Drum rollers
Dump trucks
Electric rope shovels
Excavators
Feller bunchers
Forklifts
Graders
Grapples
Hydraulic mining shovels and equipment
Hydromatic tools
Landscape tillers
Loaders
Material handlers
Mining tractors
Motor graders
Off-highway trucks
Pavers
Pile-boring machines
Pile-driving machines
Pipelayers
Roadheaders
Scissor lifts
Scrapers
Skid steer loaders
Telehandlers
Towable light towers
Tower cranes
Track loaders
Track-type tractors
Trenchers
Tunnel boring machines
Underground mining loaders
Utility vehicles
Wheel excavators
Wheel loaders
Wheel tractor-scrapers
The attorneys at Arash Law led by Arash Khorsandi have experience investigating claims involving all types of heavy machinery.
Our client was driving with his wife and son on a two-lane highway when a drunk driver crossed the double yellow lines, causing a head-on collision that claimed the life of a loving wife and mother.
– 
Arash Khorsandi
Many construction industry injuries involving heavy machinery stem from people misusing equipment, However, there are also a significant number of cases in which workers were properly operating equipment, but the machines may have malfunctioned because of something wrong with them. In such cases, then a victim may have a product liability claim against the manufacturer.
Product liability actions are usually based on one of the three theories:
A manufacturing defect involves something being wrong with a specific type of equipment because of an error in the creation of the equipment. Such cases, which are isolated, are usually limited only to the one object that was in use.
A design defect is something that was wrong with the fundamental design of equipment. In such cases, all of the equipment that was manufactured can be similarly dangerous, and the effects are much more serious than manufacturing defects.
A marketing defect relates to a manufacturer's failure to warn a user about the possible dangers of using the equipment. A manufacturer could be liable if it did not warn somebody about the dangers of using objects as they were intended.
Our injury lawyers will know how to help you file a proper product defect claim in addition to your workers' compensation action.
Possible Damages for Heavy Machinery Accidents
People who file lawsuits in connection to their heavy machinery accidents can recover awards known as damages, although several cases reach resolutions through settlements. You will want to be sure that you have a lawyer from our trusted law firm negotiating your settlement so you can be confident that you are getting the most money possible.
Most cases that go to trial result in awards of compensatory damages, which usually include economic damages and non-economic damages. Economic damages are tangible losses that you can prove, while non-economic damages are subjective kinds of losses that do not have economic value.
Economic damages may include:
Lost wages
Medical bills
Rehabilitation expenses
Property damage
Physical therapy costs
Non-economic damages can include:
Disfigurement
Pain and suffering
Emotional distress
Mental anguish
Physical limitations
Loss of enjoyment of life
Punitive damages are also possible in certain cases but are rarer. A punitive damage award in California is limited to cases involving oppression, fraud, or malice.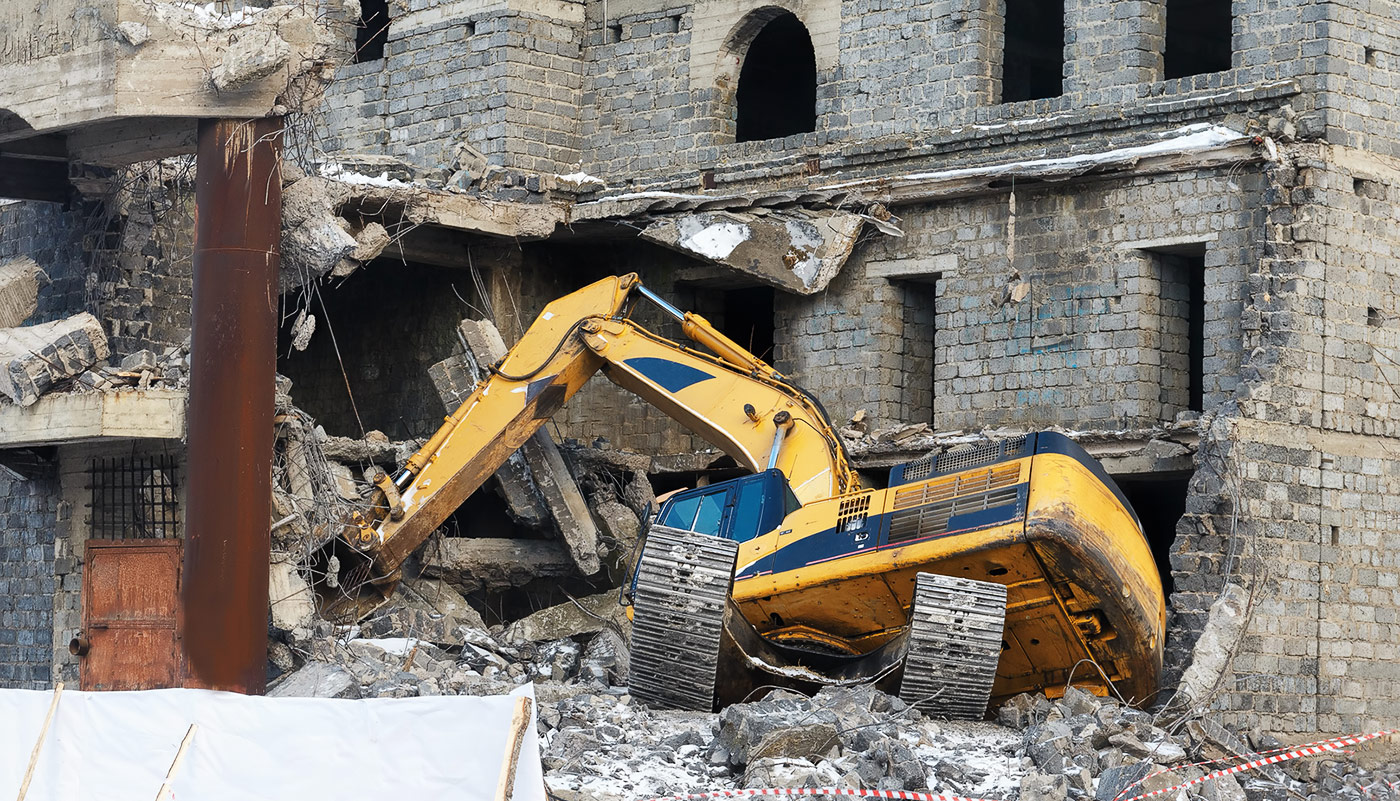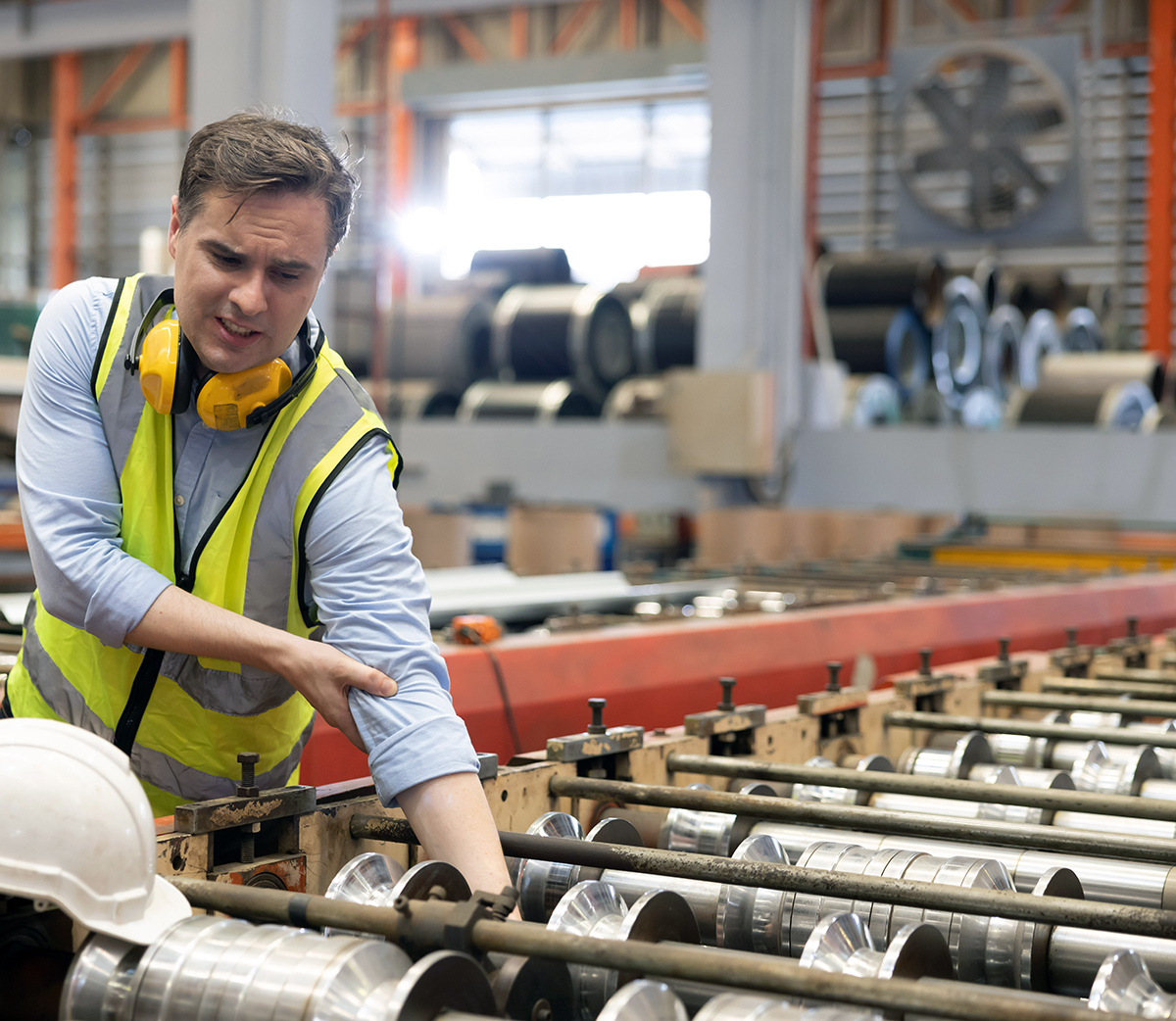 Heavy Machinery Accident Injuries
Heavy equipment can cause a wide range of possible injuries for victims. Certain injuries can have a lifelong impact on people and may require extreme cases of care in which victims will require personal assistance in numerous everyday activities.
Some of the most common kinds of injuries connected to heavy equipment include:
Traumatic brain injuries (TBIs)
Concussions
Closed head injuries
Spinal cord injuries
Paralysis
Crush injuries
Internal organ injuries
Permanent nerve injuries
Severe burn injuries
Amputations
Fractures or broken bones
Neck injuries
Back injuries
Knee injuries
Leg injuries
Arm injuries
Skull fractures
Heart damage
The most serious injuries can also cause death. The family that is left behind can file a wrongful death lawsuit in such cases. Be sure that you have a skilled attorney at Arash Law led by Arash Khorsandi, assisting in any wrongful death action because insurance companies often try to settle these cases for much less than the amount to which victims are entitled.
How an Attorney Can Help with a Heavy Machinery Accident Case
Most construction employers are immune to legal liability for heavy machinery accident cases when they have workers' compensation insurance. However, it is important for people to understand that employers are not the only liable parties in these cases. One of the reasons it is so important to seek legal representation after a heavy machinery accident is that a lawyer can immediately commence an independent investigation into your accident and determine every liable party in your case.
Certain cases may involve unsafe equipment operation, inadequate training, blatant negligence or inattention, equipment malfunction or design defects, negligent inspections and maintenance, violations of OSHA safety regulations, negligent workplace design, or unsafe property conditions. All of these factors can implicate another party and create cause for additional legal action beyond just workers' compensation.
While many injured workers quickly file for workers' compensation, they only receive a fraction of what they were earning and thus have to deal with trying to get by on less than what they were earning. When you work with our injury attorneys, you will have an attorney on your side who will be fighting to make sure that every single liable party is identified and held fully accountable so you can recover as much as possible. You won't have to worry about paying any newfound medical bills or affording costly forms of additional treatment.
Call Us Today to Speak with a California Heavy Machinery Accident Attorney
If you suffer severe injuries or your loved one dies because of an accident involving heavy machinery in California, you cannot afford to delay in retaining legal counsel for help determining who might be responsible for your injuries and recovering fair and full compensation for all of your losses. Arash Law and the team led by Arash Khorsandi, Esq. serve clients in San Francisco, Riverside, Sacramento, San Jose, Los Angeles, San Diego, Sherman Oaks, and numerous other communities throughout California.
Our award-winning injury law firm has a record of success that includes more than $400 million in settlements and verdicts we have recovered for our clients. You can call (888) 488-1391 or contact us online to set up a free consultation with our California heavy machinery accident attorney.