Santa Barbara

Auto Accident Attorneys
with over $500 Million Recovered in Compensation for Injury Clients.
You May Be Entitled to Compensation

Santa Barbara

Auto Accident Attorneys WHO AREHere For You When You Need Us Most
An auto accident can change your life forever. It will flip your life upside down as you navigate the medical and legal processes that will ensue. For assistance, you should speak with our Santa Barbara auto accident attorneys from Arash Law, founded by famous lawyer Arash Khorsandi, Esq., to discuss pursuing compensation for your losses from the at-fault driver.
Santa Barbara is nestled between the Santa Ynez Mountains and Pacific Ocean. It has something for nearly everyone. The city has been referred to as the heart of the American Riviera due to its climate and popularity as a tourist destination. It is the second-largest city in Santa Barbara County, with a population of around 90,000. It is also among the most beautiful cities in California. Even as a tourist destination with picturesque views, there are still negatives. Auto accidents are a leading cause of death in California, and Santa Barbara is no exception.
Sadly, several drivers are caught in auto accidents on California roads. Most of these accidents are tied to someone's reckless or negligent behavior. Dangerous intersections in Santa Barbara include:
Las Posadas Road and U.S. 101
Cliff Drive and Law Gaviotas
State Street and Mission Street
These interactions are especially notorious for being the scenes of auto accidents. The majority of these accidents have resulted in severe injuries. Others have led to motorists and others dying. You cannot always prevent an accident, even if you are a cautious driver. Highway 154, often known as "blood alley," has some of the most horrific accidents. There are an average of 2.5 accidents daily on this highway alone. For 2017, the California Highway Patrol recorded over 200,000 crashes on California roadways, resulting in 277,160 injury victims and 3,582 deaths.
Some auto accidents are minor fender benders, and others are severe. Many injuries can result from these collisions, from broken bones to traumatic brain injuries. The most harrowing auto accidents lead to severe injuries, which result in medical bills, lost income, etc. Sometimes, if a person has a pre-existing medical condition, they can be aggravated by the auto collision. That can lead to therapy, prescriptions, and eventually surgery. In the worst cases, the accident can lead to wrongful death.
Unfortunately, the at-fault driver's insurance company is trying to downplay your claim's severity. They want to bolster their bottom line by mitigating their expenses. They exploit injury victims, especially those without a Santa Barbara auto accident attorney. They know that injury victims are focused on resolving the claim quickly and getting their lives back on track. They will use that motivation to offer lowball settlements.
When going up against the insurance company, you need a personal injury law firm with experience with auto accidents and handling insurance companies. Arash Law has experienced Santa Barbara auto accident attorneys on staff. We use decades of combined experience to help Santa Barbara residents recover compensation.
Contact Arash Law today for assistance if you are involved in an auto accident in Santa Barbara. We offer free case evaluations for your convenience. We will provide you with the guidance and legal advice you need to make the best decision for your case. We want to give you the best chance of getting the compensation you need to recover from your traumatic experience. Our Santa Barbara auto accident lawyers represent clients on a contingency basis. So you do not pay out of pocket for our legal representation. We will receive payment from your settlement award at case resolution.
Our client was parked on the side of the road and was struck by the defendant driver traveling at a high rate of speed
– 
ARASH KHORSANDI
Auto Accident Claims in Santa Barbara
Accident victims are apprehensive about what will happen if they pursue damages with the help of Santa Barbara auto accident attorneys. Most accident claims settle before a lawsuit is filed. If it is necessary to file a lawsuit in Santa Barbara, it will go to the Superior Court for Santa Barbara County. The Santa Barbara County Courthouse is located at 1100 Anacapa Street. It is also known as one of the most beautiful structures in Santa Barbara.
In the latest reporting year, there were 267 lawsuits filed related to motor vehicle accidents in Santa Barbara County. For the same reporting year, 244 of those lawsuits were resolved. The majority were settled, with only one going to trial. Three-fourths of Santa Barbara auto accidents resolve within a year of filing. About 92 percent of cases are resolved within two years of filing.
Fighting for Your Right to Compensation
Arash Law has decades of trial experience, representing clients throughout California. Our skilled Santa Barbara auto accident attorneys have recovered damage awards for personal injury clients such as:
Drivers
Passengers
Meter attendants
Public transportation riders
Law enforcement officers
Our team of expert auto accident lawyers in Santa Barbara researches, prepares, and argues your case to ensure you recover total compensation. We have recovered over $500 Million from our clients. Awards for the damages we will seek for our clients include:
Medical expenses
Loss of income
Rehabilitative care
Reduced earning capacity
Wrongful death
Disfigurement
Property damage
Emotional trauma
Pain and suffering
These losses do not apply to every case, and there might be others not listed here that apply to your lawsuit. Our Santa Barbara auto accidents law firm works with medical experts to establish the extent of your injuries. We will also consult with financial experts to estimate your economic losses in the future.

Emperatriz Ayala
My husband had an accident 2 years ago, a 85 years old man hit him, the Arash law group works very well on my husband case that took 9 month and he won the case and my husband was happy with the results. A year later I got into an accident as well and I'm still waiting in my case is almost resolving and it's 9 months already. This people knows the law and they do their job right to help you out in getting the most for you to fight on your behalf. I strongly recommend the Arash Law firm they do things right in a efficient and professional manner.

Chris Zavala
Had a great experience with all the people at Arash law. Long story short was in a bad car accident. It was overwhelming and the whole process was a lot, but they kept me in the loop. They answered all my questions and gave me great advice. Couldn't be any happier. Would definitely recommend anyone looking for a personal injury lawyer. They'll guide you through the whole process!

Jill Smith
Having Arash Law handle my auto accident was the best decision I could have made. Everyone I interacted with was kind, professional and detail oriented. I am extremely happy with the outcome and would recommend them highly.

Joseph R. Porter
From start to finish, Arash Law firm is there every step of the way with close, constant, personal contact and attention. I never knew a Law firm could actually care so much for me as a person and what I was personally going through as well as the settlement I was going to recieve once my case was finally completed. Thank you to everyone at Arash Law for your ongoing support and communication. You are the ONLY firm I will ever recommend to someone who is need of a great attorny.

Monica Parra
I had an excellent experience with Arash Law. I will definitely recommend to my family and friends. I interviewed a few firms before deciding to work with Arash Law. What made my experience excellent was (i.e. head attorney being accessible to talk to and he answered all my questions and concerns, sensitive and thorough personel who completed in home intake & follow up process, being connected immediately to quality Physicians who addressed my injuries and recovery process, clear contract-read throughly to ensure its something you can commit to). Being in a car accident is a traumatic experience and I had a sense of peace knowing Arash Firm was walking with me throughout the whole process. Thank you Arash Firm for all your hard work and help. I am so grateful and appreciative for you all! 🙏 With Gratitude, Monica Parra
When is Someone Else at Fault for an Accident?
A vast majority of traffic accidents involve drivers using cell phones to text. General negligence is the leading cause of auto accidents across the board. Negligent actions often include:
Following too closely
Speeding
Driving under the influence
Knowingly using faulty equipment like worn brakes or tires
Breaking the law, such as by passing on the right or running a red light
Other distractions like eating, talking to passengers, or putting on makeup
While driver negligence is common, there is also auto company negligence that can cause an auto accident. Poor infrastructure can also lead to collisions. Some common third-party failures include:
Poorly-designed roads or ramps
Faulty airbags
Seatbelt malfunctions
Poorly maintained bridges
Government agencies or other parties must be held responsible for their inaction. Sometimes auto accidents are caused by intentional actions. Suppose a jealous ex intentionally hits your car or a suspected hit-and-run driver is evading police. These are intentional situations that can cause injuries. In cases like this, one of our award-winning Santa Barbara auto accident attorneys can help you recover compensation.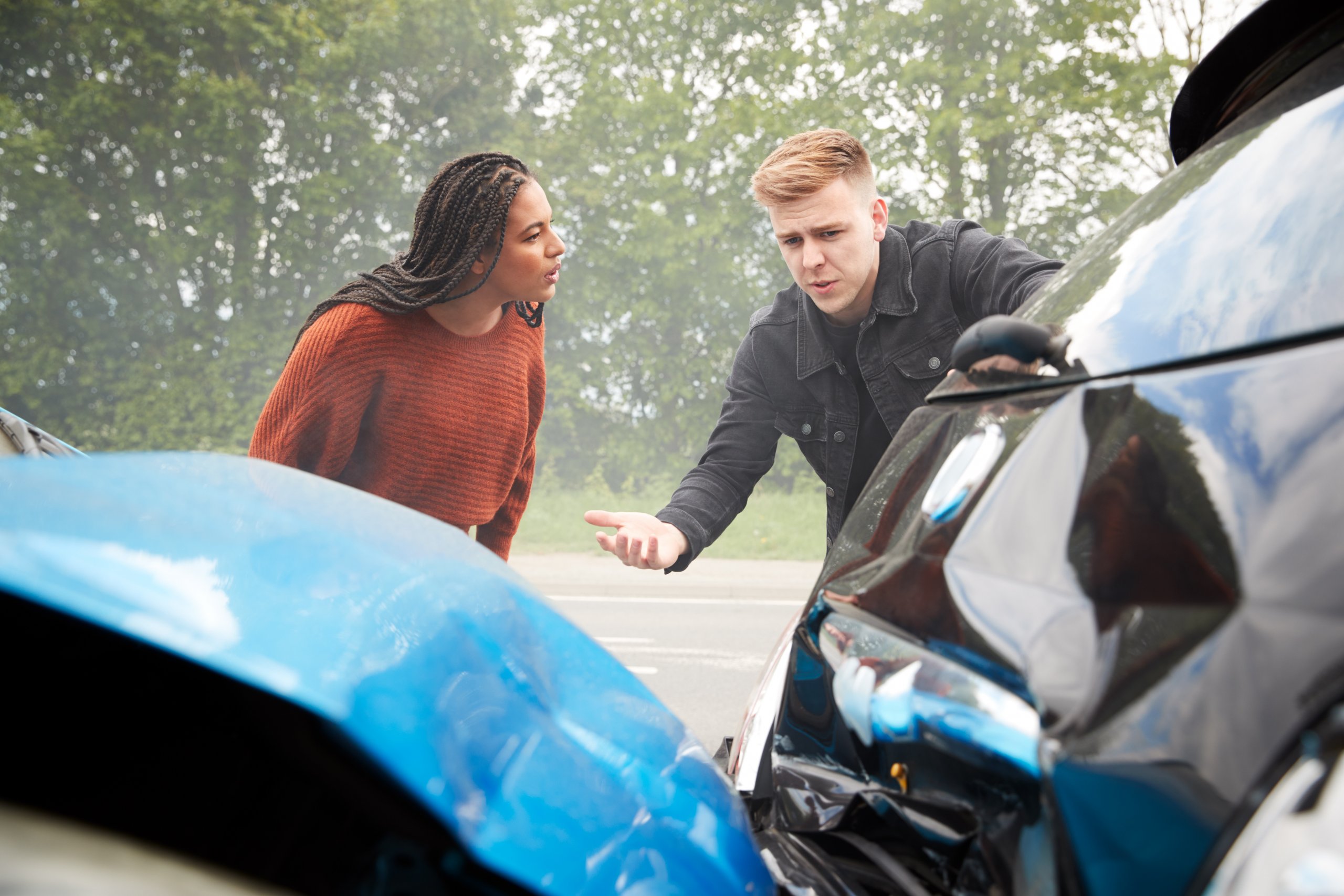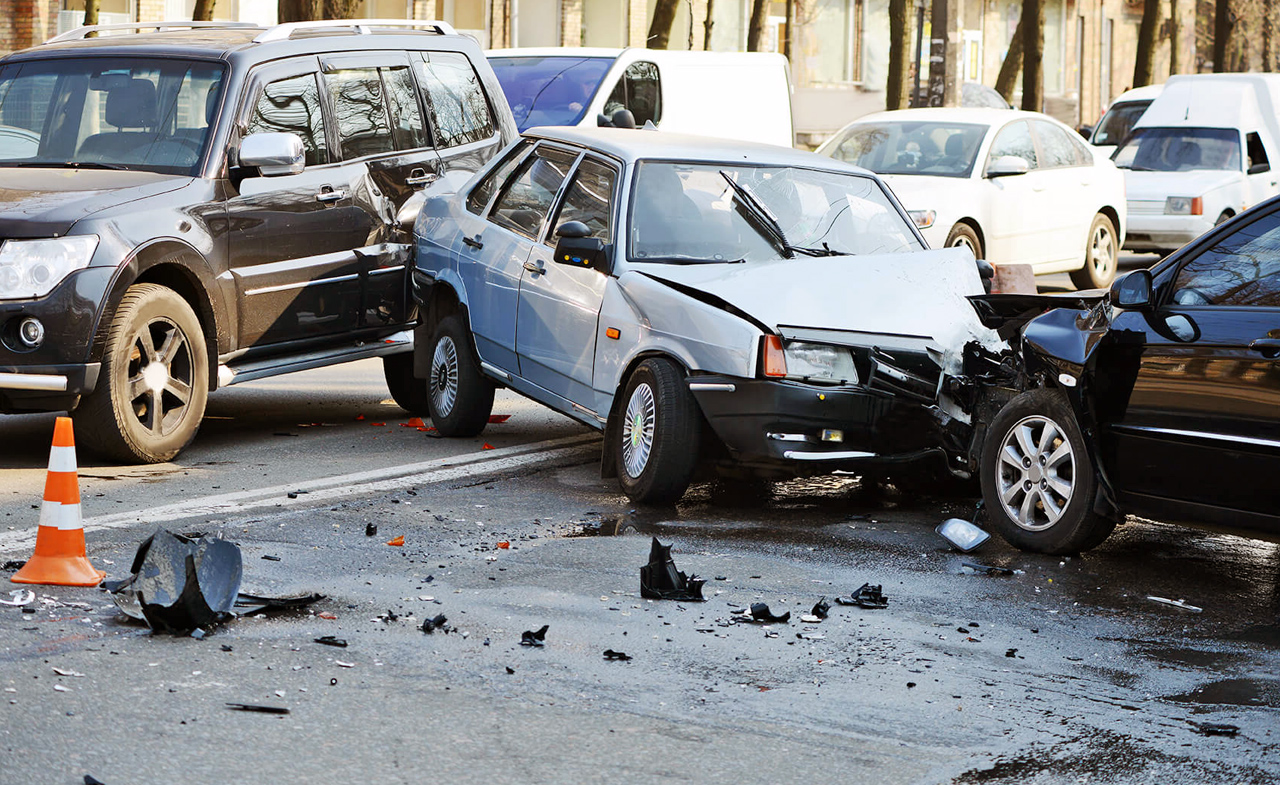 Types of Auto Accidents in Santa Barbara
Various types of auto accidents happen throughout Santa Barbara, California. These accidents occur on highways and city streets. They all require a thorough investigation to determine who is at fault. Arash Law has experience representing clients in several types of auto accidents in Santa Barbara, such as:
Head-on collisions – Head-on collisions are one of the deadliest types of auto accidents and involve vehicles hitting each other head-on. They are deadly because of the extreme force of both vehicles and take place when one vehicle crosses into the opposite lane.
T-bone accidents – These accidents are very complex crashes. They often happen when one driver violates traffic rules. Common violations include running a red light or making an illegal turn.
Rear-end collisions – Rear-end collisions can be fender benders or cause severe injuries. Usually, the fault falls onto the rear driver if they follow too closely. Sometimes the lead driver is at fault if they break abruptly or cut off the rear driver.
Roll crashes – These situations can cause severe trauma from the multiple impacts. It is usually driver negligence to blame, but sometimes it can be poor road conditions or vehicle design. These cases require extensive investigations and legal resources.
Chain-reaction accidents – There is a wide range of causes of pileups. It can be challenging for police, insurance companies, and accident reconstructionists to determine fault. Chain reaction cases require experience and legal resources.
Our auto accident team will work tirelessly to investigate the cause and type of accident. Once we do, we can determine the fault and file an insurance claim to recover damages.
Why Do Car Accidents Happen in Santa Barbara County?
Aside from the types of car accidents that lead to fault, there are also causes to consider. Auto accidents in Santa Barbara County have the same causes as those nationwide. The most common causes of Santa Barbara auto accidents include:
Speeding – When someone is driving over the posted speed limit. They are more likely to get into an accident than drivers obeying the speed limit. When an emergency is up ahead, they cannot react in time. Their reaction time gets lower the faster they go. Additionally, the faster a vehicle is going, the more time the driver needs to stop. Considering all these facts, it is very likely that the chances of an accident are higher the faster a person is going.
Distracted driving – Santa Barbara motorists must always pay attention to the road. Distractions take their eyes off the road, leading to lower reaction times and potential collisions. Distraction comes in many forms. Some common distractions are texting and driving, fidgeting with the dashboard, personal grooming, speaking to passengers, and much more. There are three forms types of distractions: cognitive, manual, and visual. Each distraction has different challenges. Some distractions can fall into multiple categories.
Driving under the influence – When someone is intoxicated, their judgment, behavior, and reaction times are impaired. These symptoms increase the chance that an auto accident can occur. They cannot react in time to other cars, people, or objects in their path. They have made the wrong decision when they took substances and will continue to make the wrong decisions while driving.
Reckless and aggressive driving – Someone who ignores traffic signals, aggressively changes lanes, tailgates, and more is considered either an aggressive or reckless driver. Generally, these drivers display little concern for other motorists' safety. Their actions also make them more likely to be involved in a road rage incident.
Inclement weather – Rain and other inclement weather can impact drivers visibly. It also makes the road slippery and hazardous. Drivers cannot control the weather, but they can control their driving habits. They must adjust their speed and take extra caution when inclement weather occurs. Even if the weather causes the driver to lose control, they are still liable if they do not take any precautions, like adjusting their driving for conditions.
The list above is not complete, as many things can contribute to an auto accident. Our Santa Barbara auto accident attorneys can investigate the cause of your accident and help with your next legal steps.
Auto accident injuries will vary. Car accidents are a leading cause of injury or death in the United States. Different factors will determine the type and severity of the injury. Some factors that can impact your injuries are speed, the weight of the vehicles, the reaction of the drivers, and much more. While injuries can vary, some common ones are:
Broken bones
Spinal cord trauma
Traumatic brain injury
Loss of limb or amputation
Scars
Disfigurement
Back injuries
Neck injuries
Soft tissue damage
Internal organ damage
Regardless of your injuries, you can pursue monetary payment. It is challenging to seek compensation when you are undergoing medical treatments. That is why our Santa Barbara auto accident attorneys are here to help accident victims. Focus on your medical process while we focus on the legal process.
This was a sad and tragic case in which our client was paralyzed after being struck by a distracted driver. The maximum policy settlement was 5.25 million and we were able to settle for the full amount. In addition, we were able to add additional workers' compensation benefits from our client's employer, as he was working at the time of the incident. The parties agreed to settle our client's workers' compensation claim for $2.5 million.
This was a sad and tragic case in which our client was paralyzed after being struck by a distracted driver. The maximum policy settlement was 5.25 million and we were able to settle for the full amount. In addition, we were able to add additional workers' compensation benefits from our client's employer, as he was working at the time of the incident. The parties agreed to settle our client's workers' compensation claim for $2.5 million.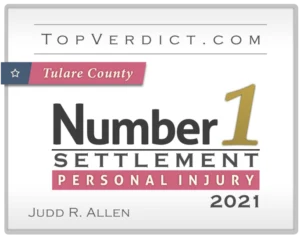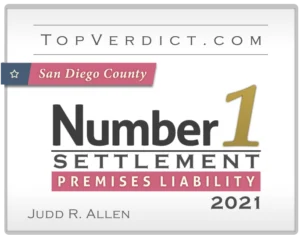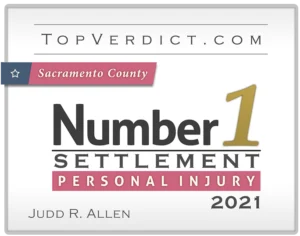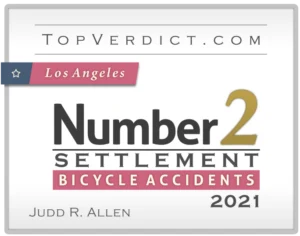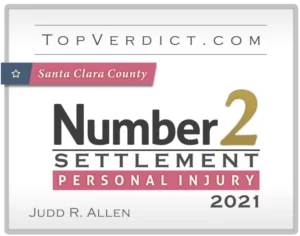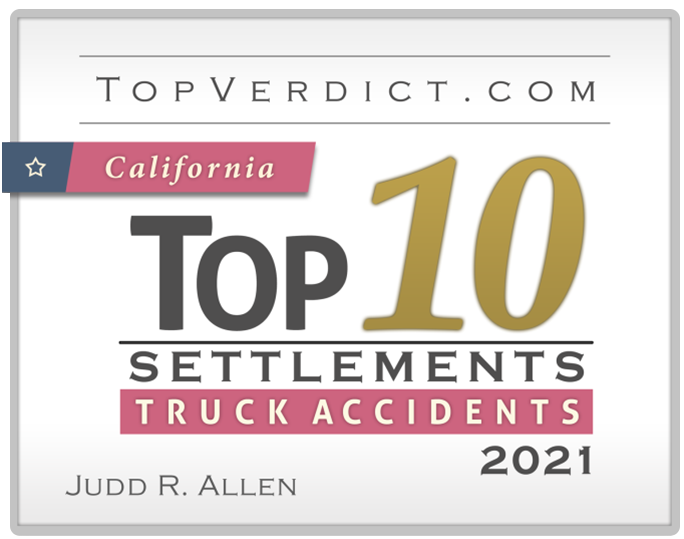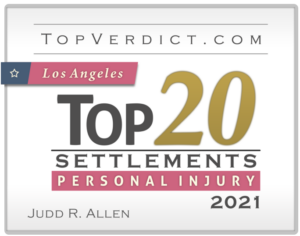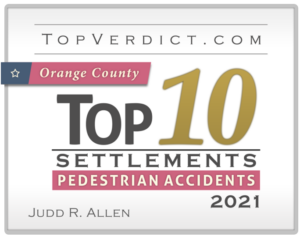 What to Do After a Santa Barbara Auto Accident
It is a confusing time after an auto crash in Santa Barbara. Understanding your rights is critical to recovering payment for your losses. You must get information about your claim through an initial consultation with our dedicated and compassionate Santa Barbara auto accident attorneys.
Some steps you can take after an auto accident in California can help you protect your right to pursue compensation. We understand that some of these tasks you cannot complete because of your injuries or mindset after the collision. The steps that can protect your collision claim are:
Call 911 – Immediately after a collision, you will need first responders at the scene. If you can call them yourself, you should. Sometimes a bystander or witness will be the one to contact them if you are incapacitated. The parties will take care of the injuries that people suffer. The police will secure the scene and conduct a preliminary investigation. The police report is essential for filing an insurance claim. It is also used as evidence during negotiation and litigation actions.
Take pictures – While awaiting first responders, use this time to take photos of the accident scene. Only do so if you are safe and physically able to. Don't hurt yourself further by trying to get pictures. Pictures of vehicle damage, the surrounding areas, and traffic signs are crucial to accident claims. The images can help reconstruction experts determine the cause of the collision and the at-fault party. Another reason to take pictures while awaiting police is that they will begin cleaning up the scene once they arrive. They will not secure evidence or take photographs.
Be Careful about What You Say – victims are confused and will accidentally say the wrong thing. Refrain from speaking to the other driver or police regarding the cause or negligent party in the incident. While an apology seems harmless and polite, it can be seen as an admission of fault. The insurance company will use these statements to prove that you are liable for the collision in some way. That gives them the go-ahead to lower or deny your claim.
Seek Medical Attention – The paramedics will examine you when they arrive. They will suggest you go to the hospital, depending on the extent of your injuries. Even if you feel fine at the scene, the adrenaline or shock can cover your pain. Some symptoms will manifest hours or days after the collision. Get a check-up within 72 hours, even if you believe you did not suffer harm.
Speak with a Santa Barbara auto accident attorney – Filing an insurance claim is one of the most complex parts of the auto accident process. It is the most challenging for victims who take on the insurance companies alone. Scheduling a consultation with our dedicated Santa Barbara auto accident attorneys can help you get the advice you need to decide if handling the claim alone or with representation is the better option.
If you decide to represent yourself, you must contact the insurance company, file a claim, find medical care, and handle the entire process. The insurance company will continue to harass you until you sign a waiver or release of your rights. They will offer you peanuts in exchange for your signature. Once you agree, you are out of legal options.
Additionally, the insurance companies will work to get you to make a recorded statement. Providing this statement is not in your best interest. The information you provide will be used against you later during the claims process. Contacting Arash Law, run by the talented group of Arash Khorsandi, Esq., is the best way to protect yourself.
What Evidence Might Contribute to My Case?
Evidence is essential to your case, and the more you have in your favor, the better your outcome. You must present evidence to the insurance company and a judge or jury if your case goes to trial. Evidence can include:
Police accident reports
Witness stamens
Surveillance videos
Accident reconstructionist experts
Accident photos
Other photography and video evidence
Driver statements
Medical records
Statements from medical professionals
Your case deserves a personal investigation to uncover which evidence benefits it your case. We will also review the evidence the opposing counsel collects when preparing your case. By examining their evidence, we can prepare a counterargument on your behalf. Trust Arash Law to have your back after an auto accident in Santa Barbara.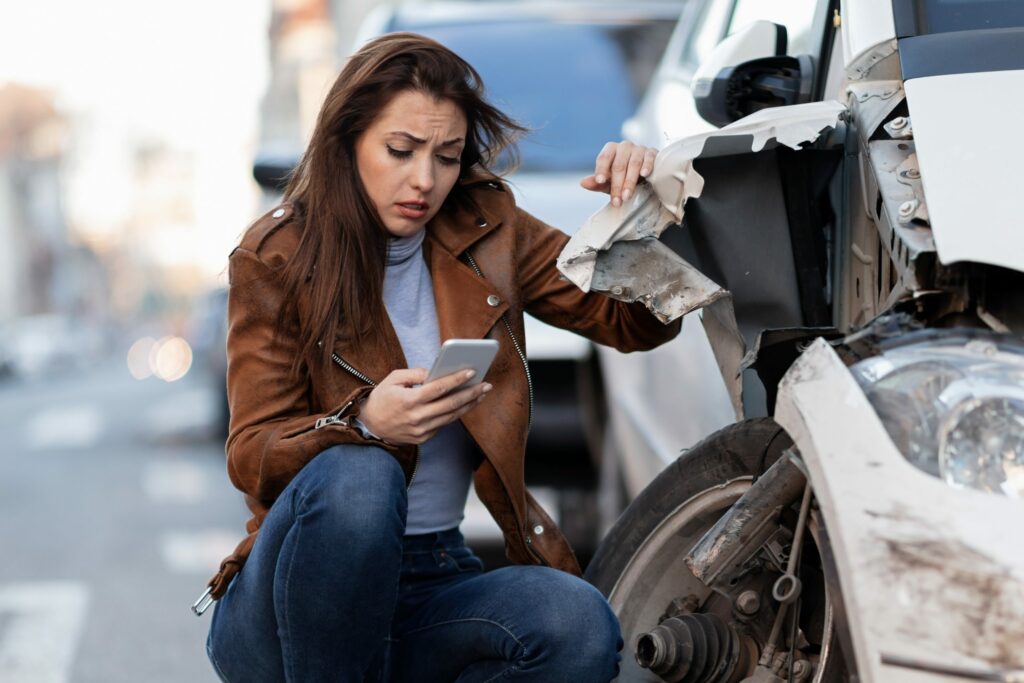 Settlement in a motor vehicle accident; client suffered internal injuries.
– 
JUDD ROSS ALLEN
Do I Need to Get a Santa Barbara Auto Accident Lawyer?
Yes, because there are many ways that a Santa Barbara auto accident lawyer can help you. When an auto accident is not your fault, you are entitled to pursue compensation for your loss from the at-fault driver. Compensation recovery is essential to take care of the expenses you suffer after an injury in an auto accident. You will also have repair bills, lost income, and much more to consider after a collision. The best way to recover these damages is by enlisting the help of our Santa Barbara auto accident attorneys.
Once you have retained Arash Law, we will begin an investigation into your case. We will start by gathering evidence and information to prove fault. We will get police reports, witness testimony, surveillance footage, and more. Additionally, we will calculate your expenses from the auto accident. Some costs include medical expenses, vehicle replacement, lost income, and more. Lastly, we will also file your insurance claim.
After we send the insurance company a letter of representation and file your claim, the real work begins. We will negotiate back and forth about various topics regarding your claim. The most important thing is how much compensation you can recover. Your case's worth will depend on your expenses and future losses. The insurance company will begin with a low, sometimes offensive, offer. We will go back and forth until we can resolve the situation through negotiations or it is time to take the next step.
When an agreement cannot be reached, it is time to file a lawsuit against the at-fault party. Other legal processes will be required for your Santa Barbara auto accident claim. Some of those processes include filing a lawsuit, discovery, taking depositions, filing motions, mediation, and preparing for trial. Often, the parties will attempt to resolve the matter through mediation. When mediation doesn't work, a trial is the next step.
Trials are rare in auto accident cases because they are lengthy, expensive, and time-consuming. Each party wants to reach the best resolution and avoid going to trial. Another downside is that trials are unpredictable, and neither lawyer can say what will happen. Our Santa Barbara auto accident attorneys from Arash Law will represent you through the process.
It is advisable to contact an auto collision attorney as soon as possible after a collision. You can have a free consultation with various lawyers. We also work on a contingency fee for auto accident cases. Our clients will not pay anything out of pocket for legal services. Instead, we will get a percentage of your settlement that is agreed upon when retaining our service.
How Long Should You Wait to Call a Lawyer After an Accident?
The answer is immediately after an auto accident. The longer you wait, the worse it can be for your accident claim. Hesitating to call can damage your case. Some ways that waiting can hurt your compensation recovery include the possibility of mishandling communications with the insurance adjuster or accepting a lower offer. Evidence preservation is also impacted when you wait too long to speak to our Santa Barbara auto accident attorneys.
The sooner you contact Arash Law, the better your personal injury lawyer can represent your best interests in an accident claim.
Why Choose Arash Law as Your Santa Barbara Auto Accident Attorney?
The aftermath of a collision is stressful, painful, and chaotic. Insurance adjusters are aggressive and try to resolve claims sooner rather than later. They want to settle with you before you understand your rights. When you retain the Santa Barbara auto accident attorneys from Arash Law, we will take over many of the stressful elements of the case. We will ensure you get the appropriate medical treatment for your injuries while we work to secure your financial compensation.
Experienced Trial Attorneys – Our law firm has experience in litigation in various personal injury categories. We represent clients throughout Santa Barbara County. Some of the topics we have litigated involve bicycle accidents, motorcycle accidents, bus accidents, auto accidents, dog bites, and much more.
No recovery-no fee – We provide aggressive and effective legal representation on a contingency fee basis. You don't owe us anything unless we win your case. You will know the percentage rates for every step of the process when you sign up for our firm. Schedule an initial consultation with our auto accident lawyers to discuss your situation further. Our consultations are free as well.
Compassionate team – Our auto accident attorneys in Santa Barbara are dedicated to our clients. We provide caring and personal representation to our clients. We value you as a client and as a person. We have recovered over $500 Million for our clients over the decades. That results from our compassionate approach to injury claims while using our knowledge and experience to face insurance companies. We want every client that walks into our office to be treated like family.
We Are Involved in Our Community – Our firm strives to be involved in the community. We want to be a positive force of good in the local community by giving back in any way we can. During the holidays, we have Christmas tree and bicycle giveaways for individuals in the community. We are always looking for ways to give back to the community.
How Arash Law Can Help You After an Accident
If you suffer an injury after an auto accident and do not want to be taken advantage of, you must enlist the help of our Santa Barbara auto accident attorneys. The team at Arash Law has decades of experience helping injured clients in Santa Barbara County, just like you. Our reputation precedes us as a record-setting advocate for injured victims' rights:
Getting the Right Evidence – A lot of evidence can be crucial to your case. You never know what will sway a jury, judge, or insurance company in one direction over the other. Our Santa Barbara auto accident lawyers will collect witness statements, pictures, videos, vehicle damage estimates, medical records, and more. We can identify issues that can arise and areas of strength in your case.
Representing You with the Insurance Company – The insurance company is trying to protect its bottom line, and that can make it impossible to work with them. They can become unreasonable or unfairly deny your claim. We have extensive experience in the personal injury arena. We have negotiated seven-figure settlements. When the insurance company is unfair, we will go to trial.
Why You Should Contact Arash Law Today
Your mind can try to forget the accident, making it challenging to recall the basic elements of the accident later on. The sooner you contact Arash Law, the better you can remember the accident and provide details. When you meet with us, bring copies of the following:
All of your documents and evidence
Outline of the events
Medical records thus far
Insurance information
Your questions and concerns
Bring anything you think is relevant, regardless of whether it is on this list. Your choice of an auto accident attorney in Santa Barbara will make a difference in the success of your claim. Not every accident lawyer is trial ready.
You also have a limited period to file your accident claim in California, so it is best to move quickly. You will need a law firm that focuses on personal injury matters, has the time and capacity for your claim, and cares about your future. Injury victims have rights that must be protected. We will work to fight aggressively on your behalf and ensure you trust us to do so.
What if I Had Some Fault for My Accident?
You can still pursue compensation even if you were partially responsible for the auto accident. California is a pure comparative negligence state. Therefore, a person can recover compensation for an auto accident even if they share responsibility. The payment you can recover will be reduced by the percentage of fault you are deemed to have.
Suppose you were deemed 20 percent responsible. You will get 80 percent of the compensation awarded. These cases are more complex, but you still have legal options. So even if you share fault, you should contact our Santa Barbara auto accident attorneys for advice on proceeding.
How Pain and Suffering are Determined in Santa Barbara Auto Accidents
These damages are referred to as 'general damages." If you suffer an injury, you can legally seek compensation. All personal injury accidents have an element of pain and suffering. They are non-economic damages and will depend on several factors. There are other non-economic damages to consider in your claim. You must contact a Santa Barbara personal injury law firm to discuss your case and calculate these losses.
Call The Auto Accident Attorneys Santa Barbara Turns To
When you need an auto accident attorney in Santa Barbara, contact Arash Law, under the guidance of Arash Khorsandi, Esq. We have experience in all areas of personal injury law and can guide you through the process. We fight on behalf of Santa Barbara injury victims. We will do anything in our power to help our Santa Barbara County clients recover the compensation they deserve. We are unafraid of the insurance company. We will fight to ensure they give you a fair offer.
We have collected over $500 Million for clients across the state. After an auto accident, contact Arash Law at (888) 488-1391 to schedule a case review.
Contact Arash Law When You Need a Santa Barbara Auto Accident Attorney