Santa Barbara

DUI Accident Victim Attorneys
with over $500 Million Recovered in Compensation for Injury Clients.
You May Be Entitled to Compensation

Get Compensation For Your Injuries With Our

Santa Barbara DUI Accident Victim Attorneys
There's no telling when a drunk driver might be behind the wheel in Santa Barbara. If you've been in an accident caused by a drunk driver, you are entitled to compensation. Allow the dedicated lawyers led by Arash Khorsandi, Esq. to help. Call Arash Law at (888) 488-1391 today to talk to one of our Santa Barbara DUI accident victim attorneys.
Santa Barbara is one of the most notable cities in California. Located in Santa Barbara County, this distinctive city attracts visitors every month of the year. The city lies between the Pacific Ocean and the Santa Ynez Mountain range. Also, Santa Barbara sits on a part of the coast that faces south. Its mild climate and relaxing atmosphere have caused many visitors to describe Santa Barbara as being comparable to the French Riviera. Approximately eighty-eight thousand people call Santa Barbara home.
Unfortunately, Santa Barbara also has a deeply entrenched party culture, and alcohol consumption leads to many problems in the city. Many individuals who go out for a night of drinking decide to get in their cars and drive while they are intoxicated. Our Santa Barbara accident victim attorneys enable drunk driving victims to seek financial compensation for the injuries they suffered during a DUI accident in Santa Barbara.
It is often necessary to retain legal counsel to make sure that accident victims can hold the offending party liable for their injuries. So if you're suffering injuries from an accident caused by a negligent party, reach out to the nearest Santa Barbara personal injury law firm to start your claims process.
Mild Traumatic Brain Injury
December 2016: $22M+ verdict in a mild traumatic brain injury case. The entire details of the case can be found in the public record filings by the defendant entity that sued its defense
– 
BRIAN BEECHER
DUI Arrests Pose a Serious Threat to Public Safety in Santa Barbara
The California Office of Traffic Safety is an invaluable resource for those who are interested in learning about the rate of automobile accidents in California. Over 1,000 traffic deaths were caused by intoxicated drivers in the most recent year for which data is available, which accounts for thirty percent of all automobile accident deaths in one year. This percentage has been constant during the previous five-year period. Also, alcohol-related accidents accounted for over 27,000 physical injuries during the same year.
Our Santa Barbara DUI accident victim attorneys have seen many victims of drunk driving accidents suffer serious bodily injury or death. The following are some of the most common injuries suffered by those involved in a DUI accident:
Internal hemorrhaging
Organ damage
Lacerations
Puncture wounds
Head wounds
Bone fractures
DUI accident victims still suffer psychological injuries even if they are lucky enough to walk away from the accident scene with no serious bodily injuries. Survivors often experience post-traumatic stress disorder, depression, and anxiety. These victims are oftentimes unsure of how to begin to seek monetary compensation for their injuries. However, they should immediately seek help from DUI accident victim lawyers in Santa Barbara.
Driving under the influence (DUI) is a criminal offense in California, and it is often classified as a misdemeanor. The following Vehicle Code sections are relevant to DUI arrests in California:
California vehicle code section 23152(b) provides that it must be established beyond a reasonable doubt that the suspect was operating an automobile inside California while having a blood alcohol content greater than 0.08 percent.
California vehicle code section 23152(a) states that it must be established beyond a reasonable doubt that the suspect operated the automobile within California while inebriated with drugs or alcohol and that the driver was unable to drive the automobile the way a reasonably prudent person would under similar circumstances.
Knowledgeable Santa Barbara DUI accident victim attorneys can further explain the intricacies of the laws involving drunk driving. Call us at (888) 488-1391 to get your questions answered.
800+ Real Client Reviews Verified by Google
A Review of DUI Statutes in California
In 1911, California codified its first DUI laws. During this time, the law only forbade driving while intoxicated. The statute contained ambiguous language, and some in the state wanted more severe DUI laws on the books. Mothers Against Drunk Driving (MADD) promoted changes to California's DUI statutes in the 1980s. Legislators drafted statutes that made it illegal for drivers to operate their automobiles while under the influence of alcohol or drugs.
These new statutes also made it against the law for any person to drive an automobile that had a blood alcohol concentration of at least 0.10 percent. The blood alcohol content level was decreased to 0.08 percent in 1989. Also, new laws were instituted that addressed specific penalties for those who caused victims bodily injury during a DUI accident.
Interpreting California Vehicle Code Section 23152
It is a serious violation of state law for any person in California to drive an automobile while under the influence of alcohol or drugs. It is extremely unfortunate when an intoxicated driver causes victims to suffer serious bodily injury or death. It is a violation of state law to drive with a blood alcohol content of 0.08 percent if the intoxicated driver causes an accident that results in bodily injuries.
Vehicle Code section 23153 also applies to specific acts of negligence. California law disallows operators from ignoring the law with a blood alcohol content of 0.08 percent that causes physical injury to another person. An operator of a motor vehicle is defined as being intoxicated if tests demonstrate that their blood alcohol content is over the legal limit within three hours of driving.
DUI accidents that cause injuries are associated with three elements: driving under the influence of alcohol or drugs, violating another traffic law, and causing bodily injury to another person. For the state to obtain a conviction, all three elements must be present. If one of these elements is not present, then the prosecutor will charge the defendant with a different crime. A person may face DUI-causing injury charges if law enforcement establishes that they drove while intoxicated, cut a driver off, and subsequently caused an automobile accident.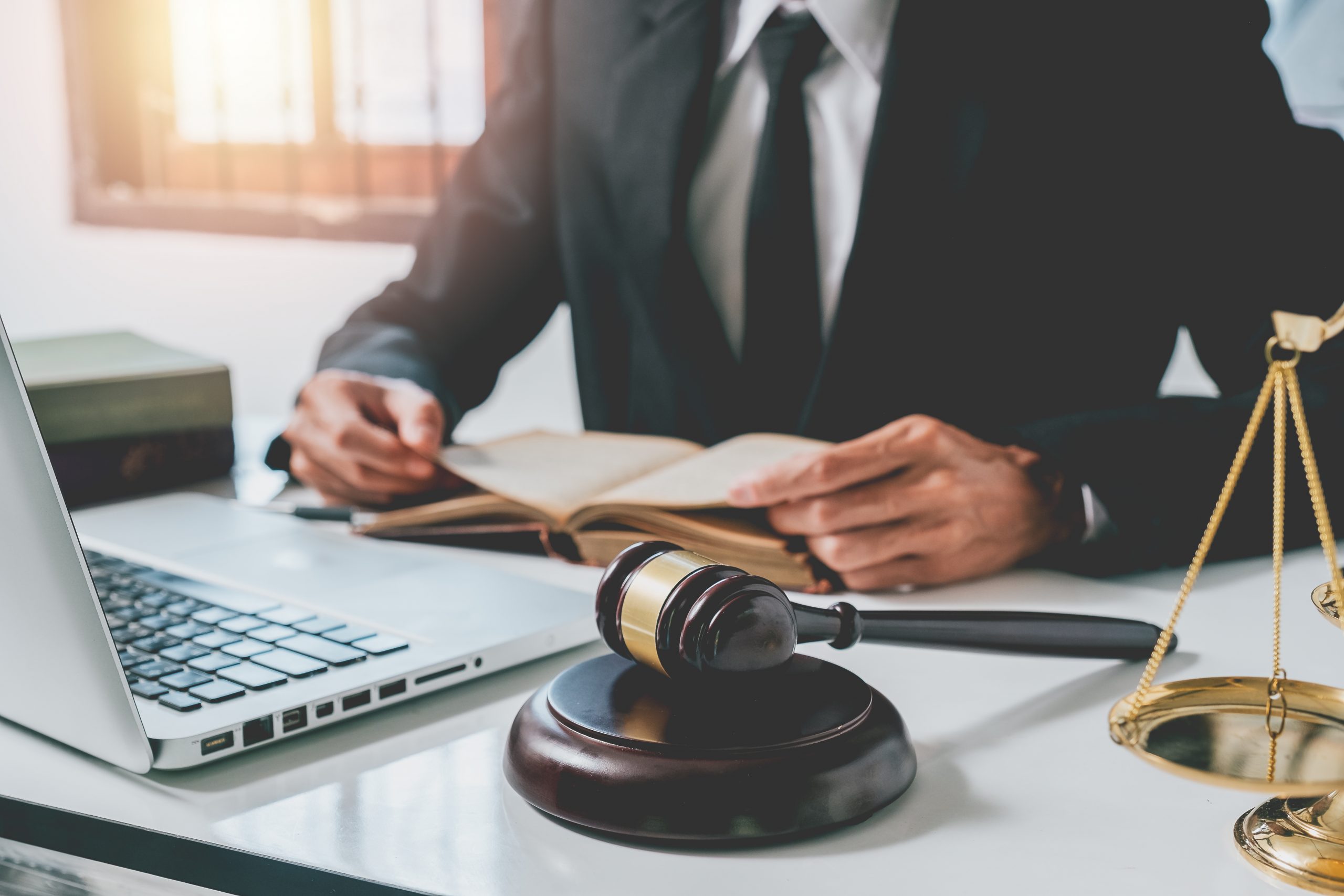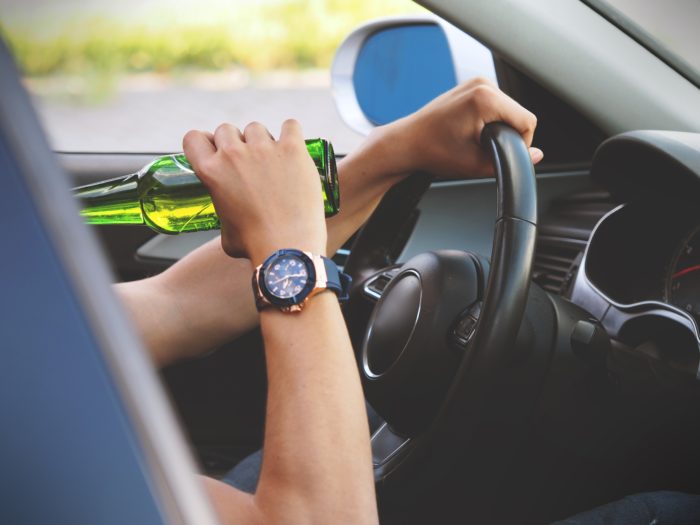 Penalties and Sentencing Associated with DUI Causing Bodily Injury
Some of the penalties for committing the offense of DUI causing injury are monetary fines, jail time, and probation. If an individual is charged with a misdemeanor DUI causing injury, then they may face 3 to 5 years of probation, a one-year term in county jail, and a fine in the amount of $5,000. Courts may also force the defendant to attend an alcohol and drug education program for three months, nine months, eighteen months, or thirty months.
These programs are collectively known as California DUI School, and they must be approved by the court. Also, offenders who cause bodily injury to any person will often be forced to pay financial restitution to those who suffered injuries during the DUI accident. Qualified DUI accident victim lawyers in Santa Barbara can help victims get justice and compensation that is owed to them.
DUI Offenses and Losing Driving Privileges
A driver may be arrested in Santa Barbara for driving under the influence. In such an instance, the officer will take the offender's driver's license and issue an order of suspension. The offender can obtain a 30-day driver's license. After the 30-day period is over, the offender's driving privileges will be suspended for either 1 year for a second or subsequent DUI offense within 10 years or 4 months for a first offender if the driver is twenty-one or older and the driver has a blood alcohol content of .08 percent or more.
Underage drivers must adhere to a different standard of conduct. It is a violation of law for any person who is younger than twenty-one years of age to drink alcohol. In 1994, zero-tolerance laws were instituted in California to reduce instances of youth drinking and driving. If the convicted person is younger than twenty-one years of age and has a blood alcohol content of .01 percent or higher, they will lose their driver's license for one year.
Refusing to Submit to a Breathalyzer Test
California is home to implied consent laws, making it necessary for all drivers to submit to chemical tests of their urine, blood, or breath to see if they are under the influence of alcohol. If a driver refuses to submit to a chemical test, then the Department of Motor Vehicles will suspend or revoke their license, no matter if they are convicted of DUI or not. For a first offense, there is typically a 1-year suspension. For a second offense within ten years, the driver will receive a 2-year revocation. A third or subsequent offense within 10 years will result in a 3-year revocation.
The offender must submit financial payments to the Department of Motor Vehicles to reinstate their driver's license. A court may also demand that the offender install an ignition interlock device on their vehicle at their own expense. Also, the Department of Motor Vehicles may force the offender to obtain an SR-22 certificate.
Santa Barbara and Criminal DUI Penalties
Offenders who are convicted of DUI will face monetary fines and jail sentences. California also has a ten-year look-back timeframe that increases penalties for those who have committed an offense within the past ten years.
The following are the maximum penalties for adult drivers with a blood alcohol content of .08 percent or higher. These penalties are for accidents in which no victims suffer any bodily harm or death. Also, different counties may have different penalties:
A misdemeanor first offense will result in four days to six months in jail, a $1,800 fine, three to nine months of defensive driving school, and a suspended license.
A second offense within a 10-year period will result in 10 days to 1 year of jail sentences, a $2,000 fine, and multiple offender alcohol school and driver's license suspension.
A third offense within ten years will result in jail time of four months to one year, a $2,000 fine, and multiple offender defensive driving school and license suspension.
A fourth offense may be either a misdemeanor or a felony and results in 180 days to three years in jail, a fine of $2,000, and multiple offender alcohol school and license suspension.
Prosecutors can charge any DUI offense that results in bodily injury as a felony offense. Under this scheme, the offender must complete a DUI educational program. If a driver has a blood alcohol content of 0.15 percent or higher, then the penalties may be more serious.
Filing a Civil Lawsuit in Santa Barbara
DUI accident victims must file a civil lawsuit within the statute of limitations period. The statute of limitations for personal injury actions in California is two years from the date of the injury. A DUI accident victim who suffers injuries in Santa Barbara has two years during which they can file a civil lawsuit against the negligent party. If they do not file within this time period, then they will be unable to seek financial compensation for their injuries.
The Damages DUI Accident Victims May Claim in a Civil Lawsuit
With the help of skilled Santa Barbara DUI accident victim attorneys, victims may claim economic damages, non-economic damages, and, in some circumstances, punitive damages as part of a civil lawsuit. The following are some examples of both economic and non-economic damages:
Pain and suffering
Loss of quality of life
Property damage
Out-of-pocket expenses
Lost earnings
Medical bills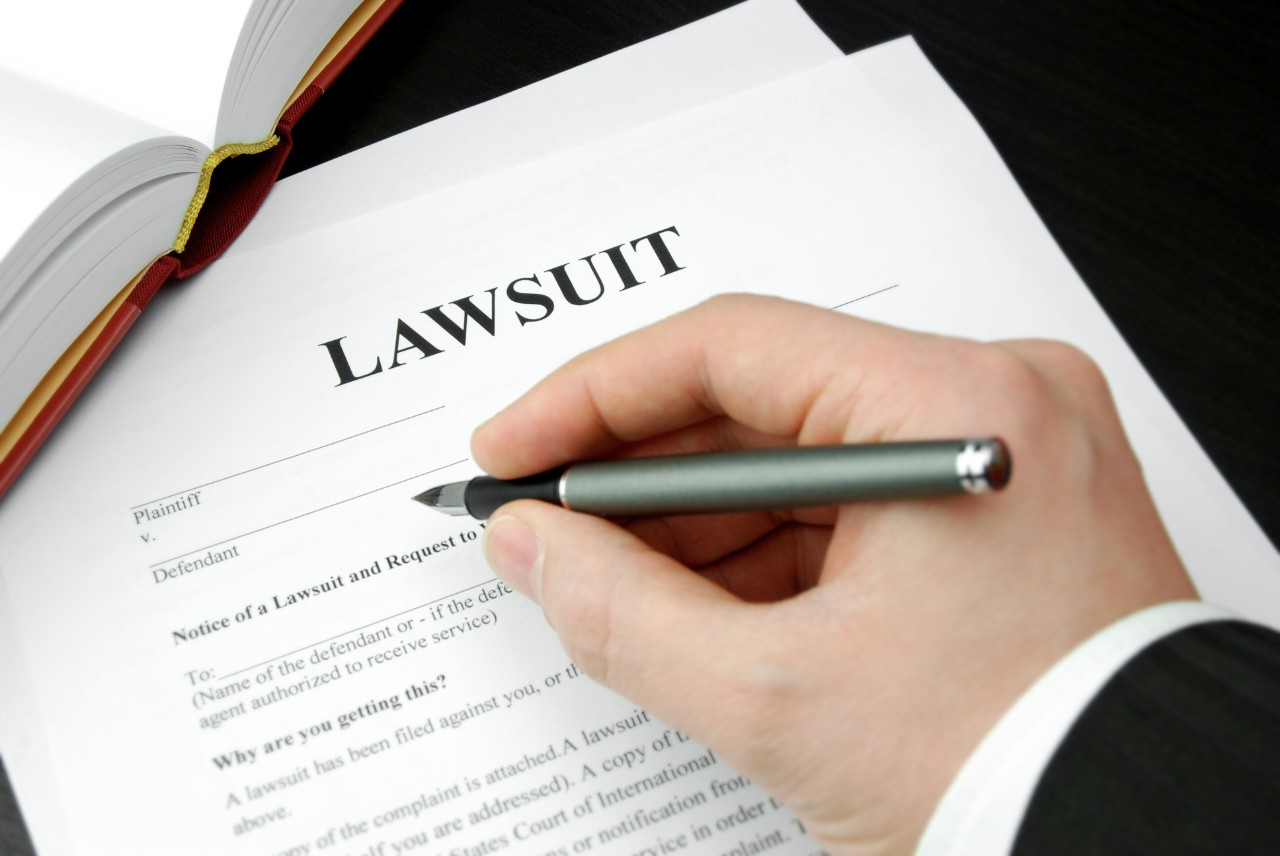 Settlement in a motor vehicle accident; client suffered internal injuries.
– 
JUDD ROSS ALLEN
The Serious Consequences of DUI Accidents Resulting in Bodily Injuries
A civil case involving a DUI accident typically means you do not have to prove liability. The mere fact that the driver was intoxicated means they were reckless and negligent. A first-offense DUI is generally a misdemeanor, except when the driver causes an accident in which another party suffers bodily injuries. Under these circumstances, the state will charge the driver with more severe penalties.
The elements listed below may cause the state to impose a harsher punishment on the defendant:
The driver is on probation.
The accident involves bodily injuries.
The accident involved another automobile.
The driver was traveling twenty-five to forty miles over the speed limit.
Their driver's license is suspended or expired.
Children younger than fourteen were present in the car.
Blood alcohol test readings were 0.15 percent or higher.
The driver has two to three DUI convictions in a five-year period.
The offender will face a misdemeanor charge if they are involved in an accident that results in bodily injury to another individual. They will have to serve five days in jail, and their driver's license will be suspended. If the victim suffered more severe injuries, then the driver may face a felony DUI conviction. A felony conviction may come with a sixteen-month term of imprisonment.
Contact The Top-Rated DUI Accident Victim Attorneys Santa Barbara Trusts
Arash Law, founded by famous attorney Arash Khorsandi, Esq., helps injured victims seek financial compensation for their injuries. We have decades of experience representing clients in personal injury cases. We have recovered over $500 Million for clients throughout California. We focus on your case, and we are not afraid to stand up to insurance companies and assert the rights of our clients.
Our Santa Barbara DUI victim attorneys help injured victims within the entire city, including Foot Hill, North State, San Roque, Upper East, Riviera, Waterfront, Atla Mesa, West Mesa, East Mesa, Oak Park, and more. They also service nearby cities and counties, covering Montecito, Hope Ranch, Isla Vista, Goleta, Ventura, Oxnard, Lompoc, Los Alamos, Santa Clarita, Thousand Oaks, Bakersfield, San Jose, San Luis Obispo, and the rest of California. Contact Arash Law at (888) 488-1391 to schedule a free consultation.