Our San Joaquin Injury Law Firm

Doesn't Just Win,


We Win Big!
You May Be Entitled To Compensation

Arash Khorsandi's San Joaquin County Injury Law Firm

Turning Injured Victims Into
Victors
Our San Joaquin County injury law firm knows that "accident" is too broad to describe most personal injury cases. The majority of times, when something terrible happens, it's because someone was careless and set off a chain reaction. Anyone who owes another person a duty of care and then fails to uphold that duty can be held legally responsible for any harm that results.
Our San Joaquin County personal injury law firm is committed to seeking justice for victims of negligence and obtaining fair compensation for their suffering. If you've recently experienced a traumatic event, you can rely on us to help you recover and move on with your life. The attorneys on our hardworking legal team have decades of experience practicing personal injury law. Call us at (888) 488-1391 for a free consultation and find out why we're the go-to law firm for accident victims in San Joaquin County.
Our team has the skills necessary to succeed with years of experience assisting accident victims. Our team is aware of your concerns and losses. More than $400 million has been recovered as compensation for our clients' losses through verdicts and settlements made on their behalf.
A farm worker, suffered multiple broken bones and other orthopedic injuries resulting from an auto accident where the defendant driver attempted to make a left turn in front of our client in heavy fog.
– 
ARASH KHORSANDI
Did you sustain a personal bodily injury?
Were injuries caused by someone's negligence?
Do you have recoverable damages or losses?
IF YES, You may be able to recover financial compensation. TELL US MORE:
Accident Statistics in San Joaquin County
San Joaquin County has the following collision stats, as provided by the OTS from the most the year 2016:
There were 6074 total killed or injured by collisions in 2016
247 of the number listed above were motorcycle collisions
240 of these were killed or injured in pedestrian accidents
223 of the total were either killed or injured in bicycle accidents
Types of Personal Injury Cases Our Law Firm Handles
Arash Law is experienced in handling all kinds of personal injury cases. If someone gets injured because of someone else's carelessness, the party who caused the harm should be held financially responsible. A variety of factors can cause injuries. Suppose the other party's actions or inactions caused your injuries. In that case, we may be able to recover compensation for your injuries, regardless of whether they were caused by a car accident or medical malpractice. Contact us as soon as possible to schedule a free consultation. The following categories are used to categorize personal injuries in San Joaquin County:
Workplace Injury Claims

Your employee is responsible for ensuring the safety of your workplace. You may be entitled to compensation under their insurance plans if you are hurt due to negligence. Many people are unaware they are entitled to additional compensation when injured by a third party's negligence or recklessness. The best way to ensure you receive the highest settlement is to hire a personal injury lawyer in these circumstances. Contact our firm in San Joaquin County for a free consultation. We take great pride in helping people with their legal problems.

Car Accident Claims

San Joaquin County has one of the highest fatalities and injuries from automobile accidents in the central valley of Northern California. The county suffered 6,074 fatalities or injuries from severe accidents in 2016, particularly in Stockton. San Francisco County, California, has a larger population than San Joaquin County but about a thousand fewer accidents. Additionally, the statistics show that insurance adjusters in this region are highly skilled and knowledgeable about handling accident cases to reduce settlements for their companies.

This is why you should hire the best attorneys if you are involved in a collision. Our firm offers some of the best personal injury lawyers in Stockton, the largest city in San Joaquin County.

The personal injury attorneys at Arash Law can help you obtain compensation if you are injured in a car accident. This will help cover medical expenses, car repairs or replacements, and lost wages. Call Arash Law today to speak with a lawyer about your personal injury case. We will assist you in determining the best course of action if you are involved in a car accident in San Joaquin County.

Wrongful Death Claims

Injuries are not the only cases that require the services of a personal injury lawyer. Sometimes carelessness and negligence result in a loved one's death.

It is difficult for the surviving family members of the victims to deal with their loss.

Furthermore, there are financial losses, funeral expenses, and emotional pain.

Contact Arash Law if you want to file a wrongful death claim and want to speak with a top-notch personal injury attorney. Contact us for a free consultation if you live in San Joaquin County.

Slip and Fall

Property owners are required by California law to either repair hazards or warn visitors of them. You can sue the owner or occupant if you're injured on one of these properties. Contact us for a free consultation with a personal injury lawyer in San Joaquin County.

Nursing Home Abuse and Neglect

Arash Law values courtesy, reverence, and compassion highly. One of our core values is service to clients as we assist them in obtaining the compensation they are entitled to. It is our goal to take on nursing homes that do not treat the elderly with respect and dignity when they are entrusted to them. We offer a free consultation to individuals in San Joaquin County seeking a personal injury lawyer to represent their families in such cases.
Truck Accident Settlement
A top rated and large delivery truck company rear ended our client on the freeway. Our client was a middle aged woman who suffered neck and back injuries. The defense tried to blame it on her weight and pre-existing conditions. Eventually, we were able to resolve the matter at mediation, before going to trial.
Truck Accident Settlement
A top rated and large delivery truck company rear ended our client on the freeway. Our client was a middle aged woman who suffered neck and back injuries. The defense tried to blame it on her weight and pre-existing conditions. Eventually, we were able to resolve the matter at mediation, before going to trial.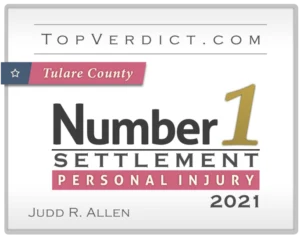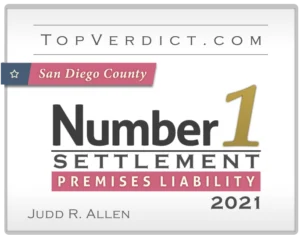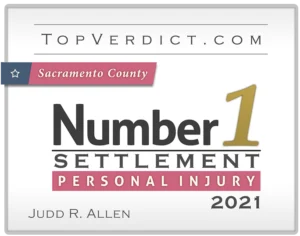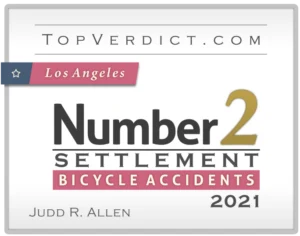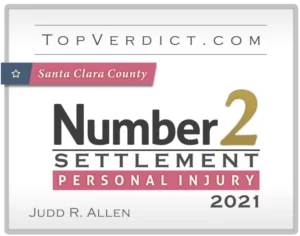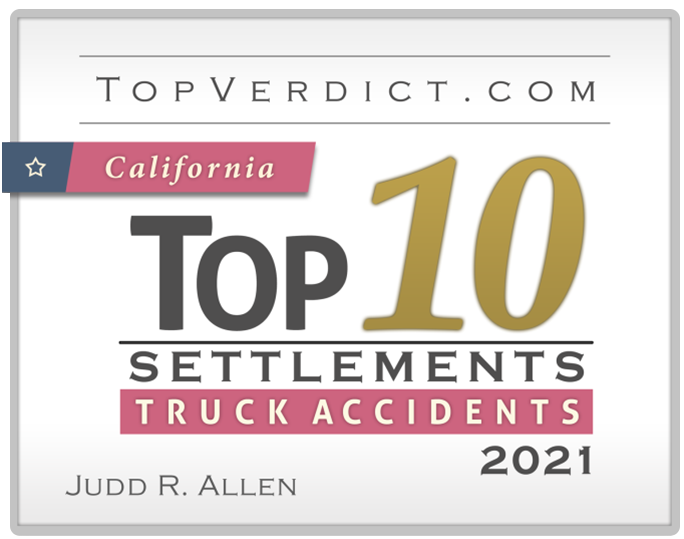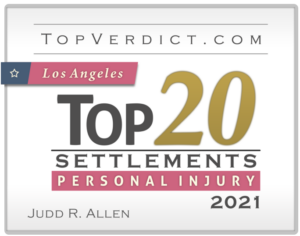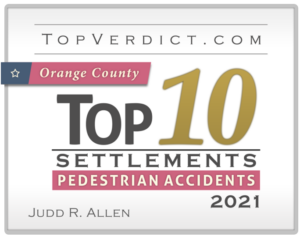 The Most Common Accident Injuries
Accidents can result in minor to fatal injuries. Regardless of their injury, many accident victims cannot return to work and continue their daily lives.
Negligent drivers must pay medical expenses, rehabilitation, and lost wages
Many car accident victims are involved in rear-end collisions. Neck injuries can occur in any car accident, but rear-end crashes are the most common.
People involved in these accidents are likely to suffer severe whiplash and neck strain injuries. In some cases, they may suffer more severe neck injuries, such as cervical disc damage or dislocation.
A whiplash injury occurs when the head and neck are abruptly jerked back and forth during a low-speed or high-speed car accident. When the neck is quickly pulled back and forth, the muscles and ligaments are stretched beyond a normal range of motion. This could cause unbearable pain.
Most neck injuries and whiplash are soft tissue injuries that are difficult to prove. An injury to the neck restricts the movement of the head and neck, resulting in vision problems.
Fires, chemical spills, and broken glass often cause scarring and disfigurement. It is common for victims to sustain burns and lacerations to the face and torso, which can leave long-lasting scars. In particular, facial scars can negatively affect self-esteem and confidence. Extensive scarring makes people uncomfortable at work and generally lowers their quality of life. Scarring that harms the muscles or nerves may also affect the motor system.
Several factors can cause scarring in a car accident:
Cuts
Burns
Chemical spills
Nerve damage
Scars may require plastic surgery and burn doctors with specialized training to treat such injuries. It can become costly very quickly to treat severe scarring.
Serious car accidents, such as multiple collisions or rollovers, frequently cause fractures and fractures. Broken bones are hazardous because they can cause various internal injuries.
People can have punctured lungs in addition to broken ribs. Medical professionals should also assess and treat related injuries to broken bones.
Broken bones can cause the following injuries:
Spinal injuries
Skull fractures
Hip fractures
Broken pelvis
Busted ribs
Tibia and fibula fractures in the legs
Broken and fractured wrists
A broken bone requires extensive rehabilitation and takes a long time to heal. Car accident victims who have broken bones need immediate medical attention. The most severe broken bone injuries may require additional surgeries, metal plates, and screws to hold them together.
4
Amputations and Lost Limbs
Amputation injuries are less common than other motor vehicle accident injuries. The victim is left permanently disabled when these kinds of injuries occur. People with this disability frequently suffer permanent adverse effects in all aspects of their lives.
Amputations caused by car accidents are called "traumatic amputations" because they occur soon after the accident.
Medical professionals perform amputations after car accidents when the victim's fingers, toes, arms, and legs cannot be saved.
Traumatic amputations are most commonly performed on the upper arms. Losing one's arms is the most common amputation injury following a car accident.
A person who has lost a limb in a car accident must learn to live with prosthetics. Personal injury lawyers can help you and your family receive the financial compensation you deserve.
5
Traumatic Brain Injuries
Recent NFL developments have raised awareness of head injuries and concussions, but traumatic brain injuries also affect car accident victims.
During a car accident, drivers and passengers may hit their heads on the steering wheel, seats, windows, and airbags. Objects in the car that become unstable after an accident can also cause severe head injuries.
Unfortunately, a traumatic brain injury following a car accident may not manifest immediately. Signs and symptoms of traumatic brain injury include:
Difficulty thinking
Difficulty retaining new information
Feeling tired all the time.
Anxiety
Insomnia
Nausea
Headaches or migraines
Emotional outbursts
Mood swings
Those suffering from traumatic brain injuries and other head injuries should be vigilant. You should contact a medical professional if you experience any of these symptoms after a motor vehicle accident.
Healthy backs are essential for almost everything we do. Back injuries and resulting back pain can negatively affect every aspect of our lives, from work, school, sleeping, and driving.
In most accidents, the lower back is the most commonly injured body part. It is common for car accident victims to suffer herniated discs, fractured vertebrae, and sprained backs.
Following back injuries, physical therapy is often required since human mobility heavily depends on the lower back.
Despite excruciating pain and limited mobility, injured parties must attempt to resume their lives.
Car accidents cause severe injuries on the roads of the United States due to drivers' negligence. They must be held accountable for driving in such a reckless manner.
What To Do After A Traffic Accident
If you are involved in a car accident, following the law and beginning the insurance claim procedure as soon as possible is essential.
The following steps can help you make crucial decisions after a car accident, whether you are at fault or not.
1
1. Check yourself for injuries
You should call 911 if you are injured or have someone else do it. If you are seriously injured, do not move and wait for help.
2
2. Check on the well-being of your passengers
Check if other people in your car need assistance if you're not too hurt to move. The emergency services should be contacted, or a bystander should do so if someone is injured.
Consider moving to the side of the road or a sidewalk if possible. If your car is safe to drive but creates a hazard on the road, pull it to the side. If not, leave it alone and find safety for yourself.
Every accident needs to be reported to the police, no matter how minor or severe. In some states, this is even a legal requirement. The responding officer will fill out an accident report. If the police cannot arrive at the accident scene, you can file a report at the nearest police station. When you make a claim, your insurer might ask for a copy of the police report to expedite the process.
You can use your emergency car kit's road flares to warn other vehicles to slow down.
Beware of bandit tow trucks as well. They are tow truck drivers who stop and offer help without being called. It might be a scam. Victims have been known to be persuaded to allow them to tow their vehicles to shady locations where the cars are held captive for an unreasonable payout.
6
6. Exchange information
When you're certain no one is hurt, including passengers, swap contact and insurance information with the other driver.
According to the III, drivers must share the following information after an accident:
Full name and contact information
Insurance company and policy number
Driver's license and license plate number
Type, color, and model of vehicle
Location of accident
Our law firm recommends you refrain from pointing fingers at the other driver when discussing the details. When you submit an insurance claim, the adjuster will examine the vehicles and property damaged, the information provided by you and other parties involved in the accident, and any supporting documents, such as a police report or photographs taken at the scene, to determine who was at fault.
7
7. Document the accident
According to the III, you should take the following steps to protect yourself:
Identify the officers.
Get all the responding officers' badge numbers and names once the police arrive.
Get a copy.
Ask the on-duty police officer where you can obtain a copy of the accident report. A copy of the report may be requested by your insurer when you file a car insurance claim.
Take pictures.
Document the damage to both cars by taking multiple pictures of your car from various angles. Consider taking a picture of the other vehicle's license plate as well. If you intend to support your claim with photos, you can send them to your insurer during the claims process.
Take down names.
Take note of the names and addresses of all people involved, including those in the other vehicle.
Talk to witnesses.
Note the names and contact information of any witnesses to the accident.
Keep this accident information page in your vehicle to help keep all of this documentation organized.
8
8. Notify your insurer and start the claims process
It might be a good idea to report your claim using your insurer's mobile app while you are on the scene if it has one. They can tell you precisely what they need to process your claim and what to expect. Your insurance company can arrange for the car to be towed directly to a licensed body shop if damaged.
Following an accident can cause a lot of anxiety, even for experienced drivers, but taking these precautions can help you deal with it. Once your vehicle has been repaired, your insurance company can help you coordinate a smooth and quick claim settlement.
Contact Our Personal injury Law Firm for a Free Consultation in San Joaquin, California Today
We aim to assist you in seeking representation and obtaining the best legal services as soon as possible. Lawyers from Arash Law can offer insight and help you file a personal injury lawsuit in San Joaquin County.
Record-Breaking Verdicts in the Following Areas of Practice
Get The Latest News from

The Best California Accident Law Firm Today