Richmond

Car Accident Lawyers
with over $400 Million Recovered in Compensation for Injury Clients.
You May Be Entitled To Compensation

Driving is an important part of driving in Richmond, California. Cars are everywhere. Whether you are driving your own vehicle, carpooling, or using a ridesharing service, vehicles are all over the road. The number of cars on the road makes the risk of getting into an accident serious. Accidents can cause severe life-altering injuries and even death. Richmond, California of just over 100,000 people in Contra Costa County.
As part of the San Francisco Bay Area's East Bay region, it is a bustling area that sees its fair share of traffic – and traffic accidents. With attractions like The Point, the Masquers Playhouse, and The Plunge, there is plenty to do in Richmond, there are plenty of reasons to get out and about in the area, making the risk of a crash significant. Car accidents are the side effect of congested traffic.
Some traffic accidents are a fluke, but most car accidents are caused by driver error. Even if you consider yourself a good driver, an accident can happen even in a moment of looking at a cell phone. These moments can lead to a devastating accident. You need a lawyer to protect your rights if you have been hurt in an accident that was caused by a negligent driver. An aggressive Richmond car accident lawyer can help you get the compensation that you need.
Car accidents happen every day in California. In fact, the California Highway Patrol indicates that there were nearly 270,000 people injured in traffic accidents in 2019 alone. In many cases, these accidents happen because of the negligence of motorists, bicyclists, or pedestrians. The Richmond car accident lawyers at our reliable law firm fight for negligent drivers to take responsibility for their actions on the roads. 
Negligent drivers put everyone on the roads in Richmond at risk, and we believe that if a negligent driver has hurt you, you deserve compensation for your injuries. We do not just want to recover for your physical injuries; we believe that you deserve to be compensated for all your injuries, including emotional damage. A car accident can leave mental and emotional scars. You may be saddled with memories after an accident. You need help to recover from the impact of the scars and memories that can cause long-term harm to your mental health. 
You need an advocate in your corner to help protect you from big insurance companies that are out to protect their bottom line. The insurance company is out to maximize its profits. An accident attorney is on your side and wants to maximize your settlement. Insurance companies may act aggressively, and aggressive action must be taken to protect your rights. Arash Law, and the team led by Arash Khorsandi have the resources, experience, and skills to get your desired results. We will never be intimidated by a big insurance company. Visit one of our offices in California to get the compensation you deserve.
A farm worker, suffered multiple broken bones and other orthopedic injuries resulting from an auto accident where the defendant driver attempted to make a left turn in front of our client in heavy fog.
– 
ARASH KHORSANDI
California Car Accident Statistics
The California Highway State Patrol provides the following statistics regarding traffic accidents in California from 2019:
There were 218,707 vehicle occupants injured
On average, a person was injured every 1 minute and 57 seconds
There were 14,073 motorcyclists injured
One out of every 148 people was injured in a traffic crash
How Do I Build a Successful Car Accident Case?
The best car accident cases are those that can prove all the elements of negligence. Every car accident is essentially a negligence case. Negligence has four elements: duty, breach, cause, and damages. Each of these elements must be proven to have a successful outcome. An accident attorney knows how to build a case to prove that the other driver in a car accident was negligent. 
Your attorney will work hard to ensure that your case is successful. An accident attorney will employ various investigative methods, collect evidence, speak with experts, and collect documents and witness testimony to help determine the value of your case and negotiate a satisfactory settlement. What follows are some of the ways that an accident attorney will work to build your case.
1
Employ and Work With Expert Witnesses
Your case will likely require an expert witness. Expert witnesses will observe physical evidence and use their expertise to determine what likely happened at the scene of the accident. An expert witness may also examine your injuries and determine causation. Expert witnesses are usually hired to prove causation. If you are unrepresented, it may be difficult to find a qualified expert witness. Experienced accident attorneys have relationships with expert witnesses and can easily connect you with a qualified expert witness.
A lawyer will work to gather evidence that will prove your case. Accident lawyers know what facts are necessary to prove that a duty exists and if the driver breached that duty. Every Richmond driver has a duty to drive safely on the road. That means that every driver must avoid things like driving under the influence of drugs and alcohol, distracted driving, speeding, or fatigued driving. If they fail to uphold this duty, they have breached it. It is your attorney's job to investigate the case and find evidence of a breach of duty. Whether that is getting arrest records for drunk driving, if one exists at the time of the accident, or getting a copy of a citation for speeding, your attorney will use relevant information to build your case.
Attorneys will use the facts in the police report to help build your case. Usually, a police officer will respond to the scene of the accident. If a police officer responds to the scene of the accident, they will complete an accident report. In the accident report, the police officer will write down details of the accident and will make an initial determination of liability. The report that the police officer completes will help you prove your case. A police report is a reliable source of information because it is completed by a third party who has no interest in the outcome of a civil lawsuit. Your attorney will help you by getting a copy of the accident report and using the facts within to prove the facts of your case.
Eye-witness accounts of an accident can help make your claim more credible. Showing the judge or jury a person who saw everything that happened can help you a lot as you try to prove that you deserve the compensation that you are asking for in a lawsuit. Your attorney will interview your witnesses and determine if the witness is a good witness. Good witnesses are those who help bolster the credibility of your claim. During interviews, your attorney will also prep them for giving testimony at trial. Having a well-prepped, credible witness on the stand will help your case a lot. We work hard to ensure that every witness is helpful to the case.

Emperatriz Ayala
My husband had an accident 2 years ago, a 85 years old man hit him, the Arash law group works very well on my husband case that took 9 month and he won the case and my husband was happy with the results. A year later I got into an accident as well and I'm still waiting in my case is almost resolving and it's 9 months already. This people knows the law and they do their job right to help you out in getting the most for you to fight on your behalf. I strongly recommend the Arash Law firm they do things right in a efficient and professional manner.

Chris Zavala
Had a great experience with all the people at Arash law. Long story short was in a bad car accident. It was overwhelming and the whole process was a lot, but they kept me in the loop. They answered all my questions and gave me great advice. Couldn't be any happier. Would definitely recommend anyone looking for a personal injury lawyer. They'll guide you through the whole process!

Jill Smith
Having Arash Law handle my auto accident was the best decision I could have made. Everyone I interacted with was kind, professional and detail oriented. I am extremely happy with the outcome and would recommend them highly.

Joseph R. Porter
From start to finish, Arash Law firm is there every step of the way with close, constant, personal contact and attention. I never knew a Law firm could actually care so much for me as a person and what I was personally going through as well as the settlement I was going to recieve once my case was finally completed. Thank you to everyone at Arash Law for your ongoing support and communication. You are the ONLY firm I will ever recommend to someone who is need of a great attorny.

Monica Parra
I had an excellent experience with Arash Law. I will definitely recommend to my family and friends. I interviewed a few firms before deciding to work with Arash Law. What made my experience excellent was (i.e. head attorney being accessible to talk to and he answered all my questions and concerns, sensitive and thorough personel who completed in home intake & follow up process, being connected immediately to quality Physicians who addressed my injuries and recovery process, clear contract-read throughly to ensure its something you can commit to). Being in a car accident is a traumatic experience and I had a sense of peace knowing Arash Firm was walking with me throughout the whole process. Thank you Arash Firm for all your hard work and help. I am so grateful and appreciative for you all! 🙏 With Gratitude, Monica Parra
What Makes Richmond a Risky Place for Car Accidents?
Car accidents can happen on any road, but the streets of Richmond are particularly vulnerable to car accidents because of the uniqueness of the city. What follows are some common risk factors for car accidents in Richmond.
The Nightlife and Entertainment Districts in Richmond
Richmond has plenty of nightlife options for people to choose from. From the clubs in The Point to various bars and restaurants scattered throughout the city, there are plenty of places for people to socialize – and drink alcohol.  In addition to alcohol consumption, the sheer number of people that are at these large events may cause accidents. Congested traffic makes driver errors happen more often and will cause more accidents. The traffic congestion may cause rear-end accidents. If you have been involved in a rear-end accident, the Richmond car accident lawyers can help you get the compensation that you deserve.
As you can imagine, construction sites can cause trouble on the roads of Richmond. In addition to the potential for damage to your vehicle, like nails in tires, the construction can cause accidents. Construction usually means some roads are closed. In many cities, when roads are closed during construction, the flow of traffic is changed. An accident can occur when a driver is not aware of the change in the flow of traffic. The construction itself may leave dangerous debris on the road and cause an accident.
Traffic is a breeding ground for accidents. The increased number of cars on the road leads to an increased number of traffic accidents. The stress of traffic during rush hour and during large events leads to aggressive driving. People may get angry because they cannot move at the pace that they wish and may express that anger in ways that cause accidents. 
Traffic congestion may also lead to distracted driving. When traffic is slow, it is tempting to use the time in the car looking at our phones, texting people, checking emails, and changing our music. However, when we take our minds off the task of driving, we risk getting into an accident. An accident can happen in the second that you choose to check a text message.
There are many different types of car accidents. The types of accidents may cause different injuries and may cause a range of damages that need to be compensated. Continue reading to learn more about the different types of accidents that our award-winning law firm can assist you in getting compensation.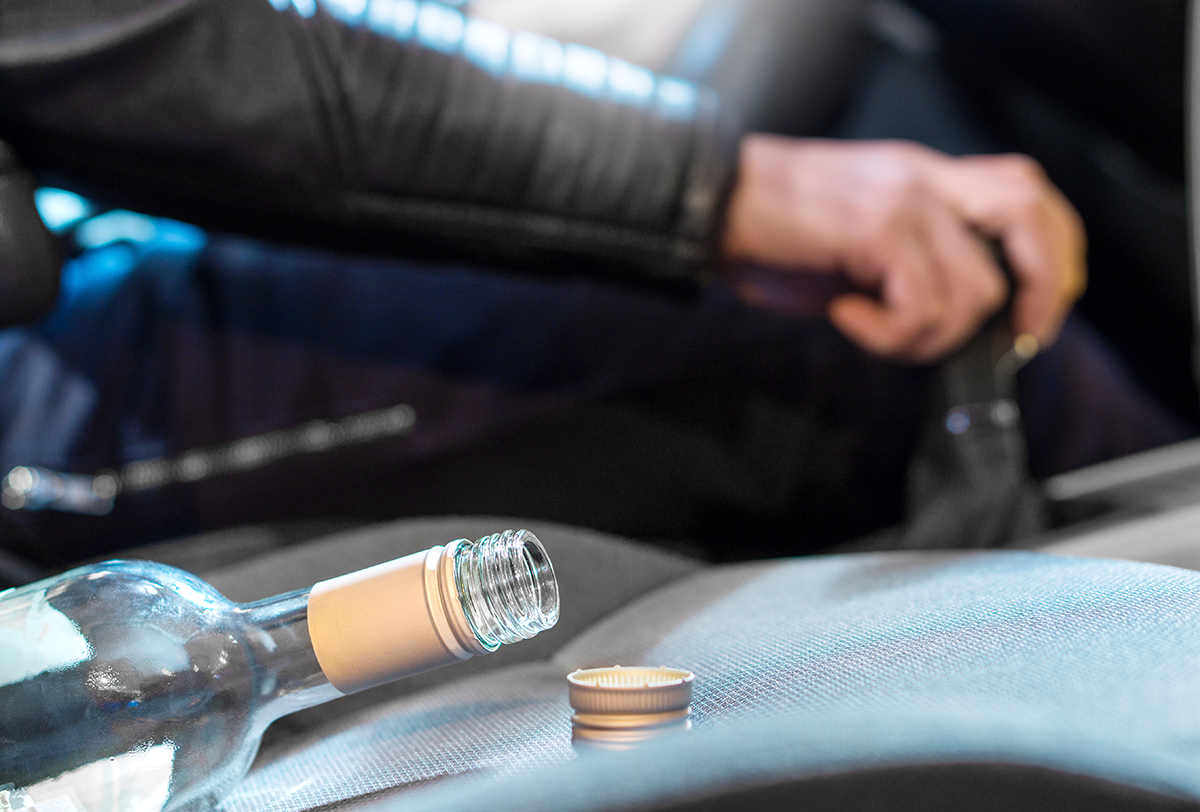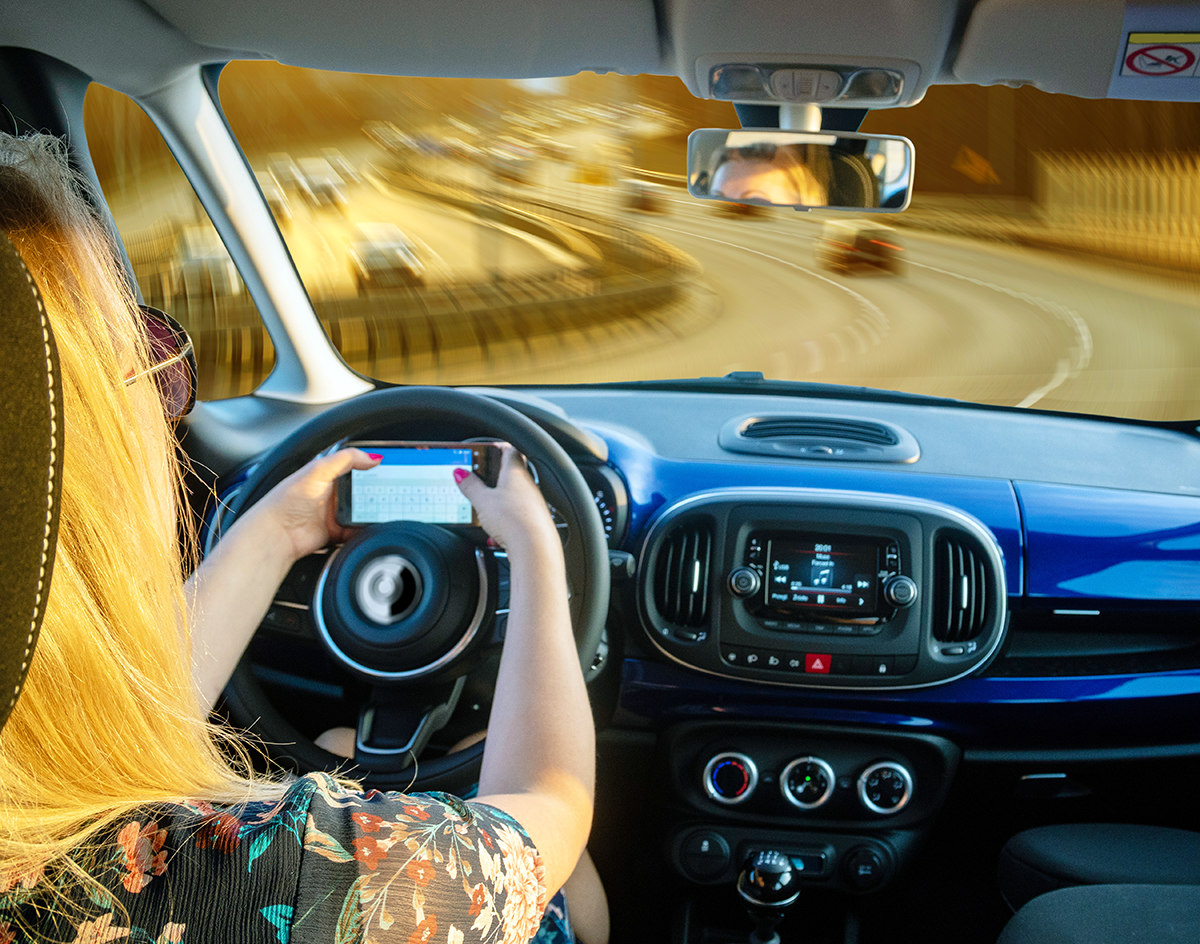 What Kinds of Accidents Can Happen?
What follows are some of the common traffic accidents that occur in Richmond.
Drunk driving is a major cause of accidents in Richmond. To most people, a drunk driving accident is the most infuriating type of car crash because it is avoidable. Most of us agree that there is no excuse for driving under the influence since there are options for getting home safely, like using ridesharing services. For those who have lost a loved one because of a drunk driving accident, they may think that people who drive under the influence of alcohol only do so because they overestimate their ability to drive while impaired, or they just do not care about other drivers. 
Despite their motivations, if you have been hurt in a drunk driving accident, the impaired driver will not only face serious criminal charges but will also face civil penalties as well. One civil penalty is a personal injury lawsuit "Drunk driving" also includes driving under the influence of drugs, whether legal or illegal drugs. With the growing opiate epidemic, the prevalence of driving under the influence of drugs has increased, and so has the number of car crashes. 
Arash Law and the team led by Arash Khorsandi have seen too many car accidents where one of the drivers tests positive for drugs. It seems that people who drive under the influence of drugs do not understand or expect the drugs to alter their reaction times or put them to sleep while they are driving. No matter the cause of the drug use or the belief of the driver, the laws of California prohibit impaired driving.
Wrong-way drivers are the most confusing type of accident. Despite how confusing these accidents may seem, they happen quite a lot in California. A wrong-way accident happens when a driver is traveling on the wrong side of the road. They may happen because a driver is lost, they are unfamiliar with the neighborhood or area, or they are under the influence of drugs or alcohol. The severity of the accident and its aftermath depend on the speed the lost driver is traveling at the time of impact.
Head-on collisions cause some of the most devastating aftermaths of any traffic accident. They are the most serious types of car crashes. Head-on collisions happen when two vehicles traveling in opposite directions, usually at maximum speed, hit each other. There are many reasons for a head-on collision. A head-on collision may be caused by an impaired driver or a distracted driver. Still, a head-on collision is typically caused by a distracted driver.
Texting and driving accidents are the most preventable accidents that happen on Richmond roads. These accidents are preventable because there is no reason for a driver to use their phone while they are driving. Checking a text message may take one second. In that one second, however, a tragic accident can occur. These accidents can lead to severe and permanent injuries and even death. 
It can be difficult to prove that one driver was texting and caused the accident. One way is to speak to a witness that saw the driver texting. Another way to prove that the driver was texting is to get the driver's phone records. If you are not represented by an attorney, it can be nearly impossible to get a copy of someone's phone records.
Are There Common Injuries That Happen in Car Accidents?
Each car accident case is unique. However, despite the unique facts of the case, there are some common types of injuries that a car accident victim may sustain. To learn more about the different types of injuries, continue reading.
Unfortunately, people die in car accidents too often, and it is always tragic. Wrongful death suits are about getting justice for your family. They are often complicated, and you need an experienced advocate that knows the law and has successfully recovered damages. When you face the loss of a loved one, your focus should be on your family and getting your life back to as close to normal as possible. Let our reliable law firm take care of the legal side. We are passionate about getting those who trust us to represent them the money that they need to get their lives back to normal.
Facial disfigurement happens after a car accident. Your face is the first thing that people see, and you want to present well to other people. Therefore, there is potential for a compensatory damage award
Car accidents are serious and can lead to serious and permanent injuries. Some injuries are not visible and require medical attention so that they are caught. Without immediate medical attention, internal injuries may not be known until it is too late. 
An example of internal injuries is internal bleeding. There is no way to determine if you are bleeding internally on your own. You must go to the hospital. Internal bleeding can start from any place inside the body. Internal bleeding is dangerous and can lead to death. You will likely need surgery to fix internal bleeding. 
Even if the hospital catches internal bleeding in time to save your life, you may still suffer damage to your organs, leading to infection and organ failure. It is important to get medical attention right away after a car accident.
Back injuries can be sneaky, and they may not present themselves for quite a while. You may feel fine at the scene, but a devasting injury may be lying in wait. That is why you should seek medical attention immediately. A doctor can notice the signs of a back injury and try to prevent the effects before you begin to feel them. 
The effects of back injuries can stay with you for life. They may require major treatment. You may need surgery, visits to the chiropractors, or physical therapy to treat your injuries. Time is a factor when it comes to any injury after a car accident. To recover for any injury, you will need to show an insurance company or a court that the harm you suffered is related to the accident. 
During settlement negotiations, an insurance company may try to deny that you are hurt or that your injuries are not related to the accident. That is why it is so important to get medical attention immediately. The sooner that you get medical attention, the harder it will be for insurance companies to claim that the accident did not cause the injury.
Neck injuries are common after car accidents and may present themselves as whiplash more times than not. Whiplash occurs when your head is jolted back and forth or side to side. While whiplash is not a serious injury, it is an injury that must be treated by a medical professional. Symptoms of whiplash may not be seen immediately, but it is important to know that the symptoms can show up and last days and weeks after the accident. The effects of whiplash may cause you to lose time at work. You may also experience pain and stiffness for days or weeks from torn muscles and tendons in your neck. If your pain leaves and returns, go back to the doctor.
Personal Injury Settlement
Our client was the victim of a rear-end accident who was left injured and severely in pain. Arash Law was able to outshine other injury law firms when he searched online, and thankfully we were able to handle everything for our client from A to Z — All that he had to do was ask and focus on his recovery. Our client's life has changed forever, and the compensation received for the pain and suffering has opened paths for new lifelong opportunities.
Personal Injury Settlement
Our client was the victim of a rear-end accident who was left injured and severely in pain. Arash Law was able to outshine other injury law firms when he searched online, and thankfully we were able to handle everything for our client from A to Z — All that he had to do was ask and focus on his recovery. Our client's life has changed forever, and the compensation received for the pain and suffering has opened paths for new lifelong opportunities.
When Can I Sue for My Injuries After a Car Accident?
Knowing what to do after a car accident is confusing. There is not always a clear path to recovery. Knowing who to sue is one of the first questions that you want to answer. 
You can sue if a car accident was caused by a negligent driver. You need an attorney to help you know how to determine if someone is negligent. To prove a case of negligence, you must prove the following elements: 
You suffer some injury or loss because of the negligence of the other driver.
The driver's failure to perform their duty of safe driving caused your injuries and losses.
The driver breached their duty to all other people who use the road.
There is a duty that the defendant owed to a plaintiff. In the car accident context, the duty is to use care to avoid accidents by following traffic laws and traveling safely.
If you cannot prove each of these elements, your claim will not be successful. Each element must be proven to the judge or jury. Duty is obvious. Every driver has a duty to travel safely and to follow traffic laws. If it is proven that the driver failed to perform their duty, the breach element is met. Through the study of your medical records, causation can be proven. A look at all the expenses and the emotional damage caused by the car accident is proof of damages. 
You need an attorney to help you build your case. Although it may seem simple, a negligence case has many ups and downs and may require extensive legal research, interviews with expert witnesses, and other complicated research to have a successful claim. Remember, no person or company wants to give up their money or resources, so a fight for your recovery is expected.
Who Is Responsible If I Am Hurt in a Car Accident in Richmond?
Finding the responsible party for your injuries is a huge hurdle to pass when you are seeking compensation for your injuries after a car accident. There are so many questions. The biggest question may be, "Who is responsible for my damages?"
The answer to that question may have multiple layers. There may be more than one person or company that is responsible for your injuries. Everyone responsible for your injuries should pay for your injuries. But how do you determine if someone or some company is responsible for your injuries? 
That is where an attorney comes in. Hiring an accident attorney takes the pressure of complex litigation off your shoulders and places it with the professionals. Our award-winning personal injury lawyers have decades of experience holding people and companies accountable for their negligence. Here are some examples of potentially liable defendants in car crash cases.
Companies – Companies are responsible for their employees' actions and for the products that it places on the marketplace. Any kind of company may be negligent, and their negligence may cause an accident. Examples of companies that may cause damage by being negligent include construction companies and car manufacturers, but any company that sells defective vehicles, fails to supervise drivers, fails to maintain vehicles properly, or causes road hazards may cause a car accident and be liable for your injuries.
Employee drivers – Drivers may operate company vehicles negligently and cause an accident. If an employee driver is negligent, then the employee's company may also be on the hook to pay for your damages. Since companies usually have more money than individuals, it is good that both parties can be found liable for your injuries.
Drivers – Every driver has the duty to operate their vehicle safely. If a driver fails to drive safely and causes an accident, their negligence can cause an accident and lead to devastating results. There are many types of accidents, some involving multiple drivers. It is important to identify the correct driver for liability purposes.
In many of the above circumstances, you may be required to file multiple insurance claims. An attorney can help you name the right parties and get the compensation that you deserve. The experienced attorneys at Arash Law managed by Arash Khorsandi, Esq. have the team that you need to ensure you have the best chance of getting maximum compensation.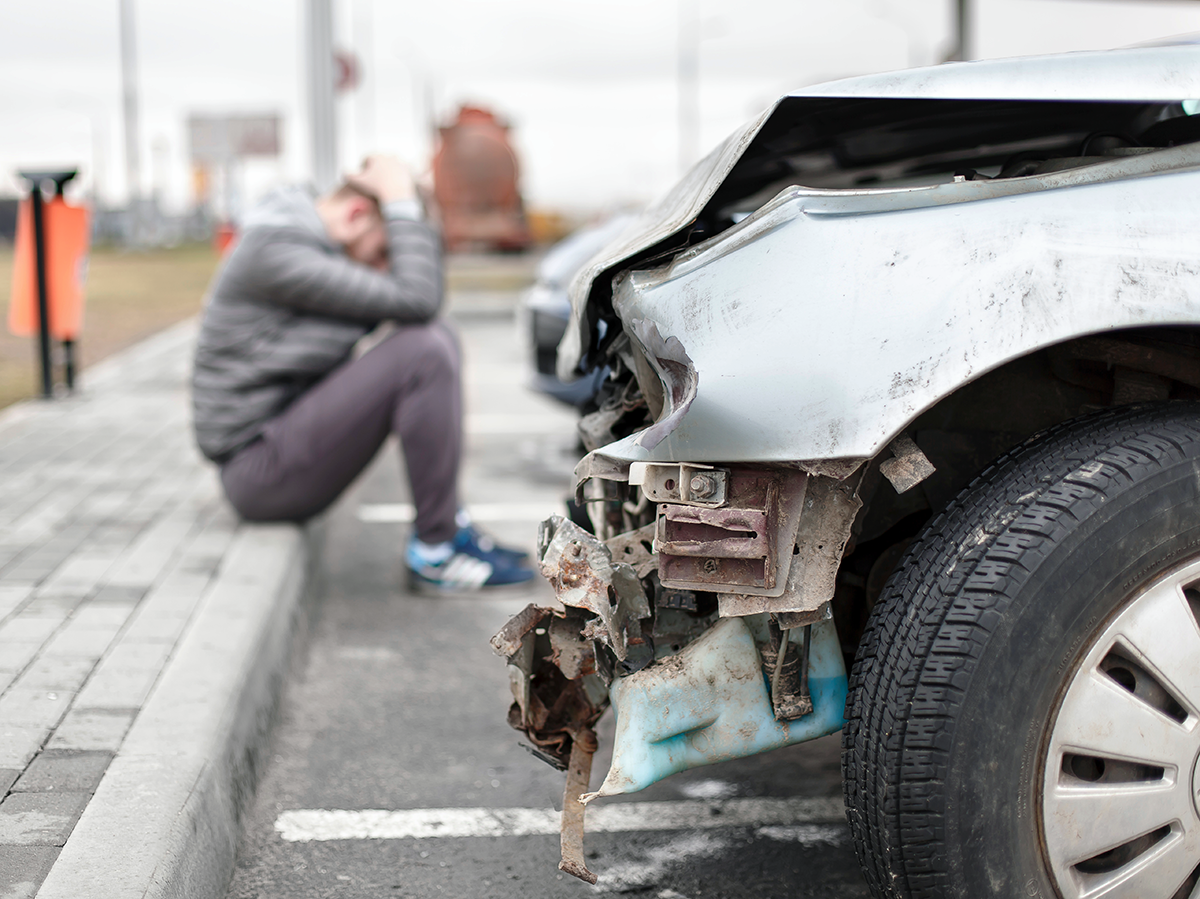 Settlement in a motor vehicle accident; client suffered internal injuries.
– 
JUDD ROSS ALLEN
What Actions Are Considered Negligent in a Car Crash Case?
Every action is not negligent, but some actions are clearly taken by people who have failed to act reasonably. It is dangerous to drive in Richmond these days. There have been more injuries, fatalities, and crashes in the state in the past year, according to the Highway Safety Office. According to the office, 120,000 crashes happened across the state, and 5,000 happened in one year in Richmond alone. There have been 63,382 injuries and 764 deaths. The answers to why these injuries and deaths occurred are complicated, but the core of the issue seems to be negligence. The main factor in all car accidents is negligence. The following are examples of negligent acts: 
Fatigued driving


It is unsafe to drive while sleepy, and it could mean that you are liable for someone's injuries if you choose to drive without adequate sleep. According to the National Highway Traffic Safety Administration, almost 56,000 car accidents happen each year because a driver is fatigued. Drivers that drove while sleepy caused 40,000 injuries and 1,500 deaths. Fatigued driving is unsafe because the driver lacks the focus that driving requires.

Distracted driving


Distracted driving happens when the driver does anything that takes their focus off the task of driving. Distracted driving may be texting and driving, speaking on the phone, changing music, eating, or talking to passengers. According to the National Highway Safety Administration, distracted driving causes 450,000 injuries and 1,550 deaths across the country each year.

Drugged driving


Driving under the influence of drugs is negligent. The impaired driving issue has remained an issue. According to the National Highway Safety Administration, the number of fatally injured people in car accidents has increased by 13 percent in one year. The implementation of "anti-drunk" laws has made the penalty for impaired driving more severe. The public awareness campaigns that the state has used also contribute to the effort to stop impaired driving and impaired driving accidents and fatalities.

Reckless driving


Operating a vehicle without any regard for the safety of others is reckless driving. A driver operates their vehicle recklessly when they speed through a red light or a stop sign, change lanes carelessly, or challenge other drivers to a race.

Failing to have insurance


A lack of insurance is negligence. If you get into an accident with a driver that does not have insurance or does not have adequate insurance to pay for your damages, you may have to rely on your own insurance policy. In this case, you will make a claim with your uninsured motorist (UM) or underinsured motorist (UIM) policy. To check your limits, take a look at your policy. Our car accident attorneys have experience filing different insurance claims and can help you know what steps to take to get adequate compensation.
What Steps Do I Take After an Accident in Richmond?
There are certain things that you should do after an accident to protect your physical health and your legal rights. To protect your accident claim, take the following steps. 
Gather evidence – It is important to get as much evidence at the scene as possible. Take pictures, take videos, and talk to the other driver and their passengers to get their side of the story if you can. When you speak to the other driver and their passengers, do not admit fault. It is very important that you do not even apologize as you get out of your car.
Get medical attention – It is necessary to get attention immediately after the accident and continue to get medical attention until you no longer need treatment. If you refuse medical attention, it may ruin your chances of getting compensation from the insurance company in the future.
Get legal advice – Never sign anything or talk to another driver's insurance company or a defense attorney before speaking to an attorney. You must have a team to protect your rights. Do not delay in getting legal representation. The sooner that you call a Richmond car accident attorney, the better for your accident claim.
What Damages Can I Collect in a Richmond Car Accident Case?
There are a variety of damages that you can recover in a personal injury case. The Richmond car accident attorneys at our reliable law firm know that getting the compensation that you deserve can be difficult. As you try to recover financially fully, you should keep a record of all the money you have spent on caring for yourself in the aftermath of a car accident. 
Wrongful death damages

A wrongful death accidents are the most heartbreaking accidents that occur on the roads of Richmond. Pursuing a wrongful death case feels like getting justice for your loved one.

Lost earning capacity

Lost earning capacity means that you are unable to work in the same industry or at the same rate as you had before the accident. A car accident that takes your chosen career away is devastating. You deserve to be compensated for that.

Lost wages

Some injuries leave you unable to work. Fortunately, victims can often recover lost wages through a personal injury claim.

Pain and suffering damages
Rehabilitation costs 

Some injuries do not require you to spend time as a patient in a hospital, but they may require some rehab. For example, whiplash does not require hospitalization, but you may need some physical therapy to make the pain go away.

Future medical bills

Some injuries from a car accident may require long-term medical care. To treat the injuries, you will need settlement money. You need an attorney to help you get the money that you need to protect your future interests.

Medical bills 

Medical bills can range from getting a physical examination from a doctor to undergoing major surgery (including amputation). You deserve to be compensated for all your medical bills.
What Happens If an Insurance Company Denies My Claim?
There are circumstances when an insurance company will deny your claim. Here are some common reasons that an insurance company will deny your claim: 
You refused to see a doctor.
The insurance company does not believe that you are really hurt.
Your insurance policy has lapsed or has been canceled.
You delayed in filing your claim.
If an insurance company denies your accident claim, you need an attorney. The Richmond car accident attorneys can help you get the compensation that you deserve.
How Long Do I Have to File a Lawsuit in California?
There is not an unlimited amount of time to file a lawsuit. The deadline to file a lawsuit is called the statute of limitations. The purpose of the statute of limitations is to prevent people from delaying filing a lawsuit. A plaintiff has two years from the date of the accident to file a claim in California.
What Happens If I Cannot Afford to Hire an Attorney?
If you cannot afford an attorney, you can enter into a contingency plan agreement with your attorney. We work with clients on a contingency fee basis. Under a contingency agreement, we do not get paid unless there is a settlement. If we get a settlement, we will be paid a portion of the settlement amount as our attorney's fees. You do not pay us up front, so there is no reason to delay pursuing justice.
The attorneys at our firm can help your case by:
Protecting you from big insurance companies
Dedicating themselves to you and your case
Being ready to go to trial if they cannot negotiate a settlement with the insurance company
Call the Richmond Car Accident Attorneys Today
The lawyers at our trusted law firm are here to help you. We want to work hard to ensure you get the money that you deserve. Arash Law led by Arash Khorsandi, Esq. is passionate about getting each of our clients the best outcome available for them. We have decades of experience helping people get the money that they need to recover in peace. Call us today at (888) 488-1391 to schedule a free consultation.