Delay, Deny and Defend
These are three dirty tricks used by the car insurance industry to avoid paying people injured in car accidents. Insurance companies save billions of dollars using these tactics. The story usually goes like this… You are driving a street when a truck comes out of nowhere and hits your car. The damage to your car is a big dent in the passenger door. Maybe you have a cut above your eye and an ache in your back. The doctor says your spine was injured, you have muscle tears, and the pain in your neck is probably whiplash.
Our reputation in the field of Accidents and Injuries allows us access to the best doctors and medical teams throughout all of California. Whether you live in Los Angeles, Sherman Oaks, Riverside, San Diego or Orange County, Sacramento, San Francisco, or anywhere else in California – we can get you into any specialist, quick and fast without the need for upfront bills and fees. Your health is our number one priority. Get the Conversation started, Call (888) 488-1391 today!
What Is An Auto Insurance Claim?
So in case you are not aware, a claim is where you will ask the insurance company in order to help you to compensate for damages that you make have received after an accident has occurred. It is also when you have an insurance company representing you or intervening on your behalf if you are the one who is responsible for damages after an accident. With that said, you are going to pay a lot of money for your car insurance, and you should definitely pick the best company for you before any car, truck or motorcycle accident ever occurs. Remember that while saving money is good, you don't want to skimp on quality service, either. There are many good auto insurance companies, but there are also a few bad ones that will try to play hide-and-seek when you need to file a claim.
If you need an accident lawyer or you feel you are being treated unfairly or unjustly by any involved party, including your own insurance company, feel free to contact a lawyer like those at Arash Law, who you can call anytime at (888) 488-1391.
The Aftermath of a Car Accident
You'll need physical therapy and time off work to heal. It's going to cost you $15,000 in hospital bills and $10,000 in lost work because you took so much time off from your job.
So you send the $25,000 bill to the insurance company (of the person who hit you), but the insurance company says it's only going to pay you $15,000.
You can take it or leave it. What do you do?
CNN reports that 10 of the top 12 auto insurance companies are using three D's to save money: delay handling your claim, deny you were hurt and defend their decision in court.
Insurance companies are betting and hoping that you will take their low ball offer and walk away. That's precisely what CNN found in training manuals obtained from the Allstate Insurance Company that said to force "smaller walk-away settlements."
——– The Top 3 Secrets That Insurance Companies Don't Want You to Know ——–

Settlements are typically 40% Higher w/ Attorney Representation than without it.

85% of the money paid by insurance for bodily injuries goes to victims who hired a lawyer.

Lawsuits represented by attorneys often result in 2 to 3 times higher settlements.
Whether you swerve to avoid an animal, person, or another driver, you now have to worry about an insurance increase.
We hate to bring bad news, but after an accident, even if no one was injured, you may experience a jump in price for the renewal of your car insurance. This jump is due to companies for car insurance raising premiums on drivers that have been in an accident recently. In case you are not aware, the premium is the amount that you pay an insurer periodically to pay for your auto insurance coverage. There is, however, a chance that you will not have any increase in your insurance premium. When you are not at fault for an accident, it is the first accident that you were involved in, and your history for driving is clear of any insurance claims or moving violations, then you may not have any increase in your premium whatsoever.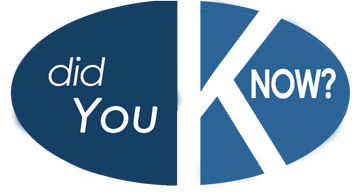 Personal injury laws in California give accident victims just a Limited Amount of Time to negotiate a fair car insurance settlement! Our expert car accident lawyers will make sure that the exact requirements for your case are met and that you receive top compensation for your claim.
Don't Settle, Call an Aggressive Car Accident Lawyer With Experience Litigating Against Insurance Companies
One former claims adjuster for Allstate told CNN that she would offer as little as $50 to some victims, who would take it, fearing that if they didn't, they'd get nothing. Accident victims have been walking away from billions of dollars that insurers got to keep. The truth is that you don't have to settle for a low ball claim or be intimidated by a big insurance company. We have personal injury attorneys who specialize in fighting car insurance companies. Please call our office at (888) 488-1391 for a FREE consultation with an experienced car accident injury attorney.