Glendale

Car Accident Lawyers
with over $500 Million Recovered in Compensation for Injury Clients.
You May Be Entitled to Compensation

Powerful Car Accident Lawyers Dedicated to

Defending the Injured in Glendale California
Because of its proximity to Hollywood, Glendale is a popular tourist and local destination. As a result, the streets of Glendale can easily get crowded. Despite best intentions, car accidents are inevitable and can happen more frequently than we expect in such busy areas. Our Glendale car accident attorneys, led by Arash Khorsandi Esq., can provide expert guidance and dedicated representation if you've been injured in a car crash. Call us at (888) 488-1391 for a free consultation.
Situated in the Verdugo Mountains and the San Fernando Valley, the city of Glendale is one of the largest cities in the Los Angeles metropolitan area. Home to approximately 190,000 residents, Glendale is fourth among the top five biggest cities in Los Angeles County. The city of Glendale is also the twenty-fourth largest urban center in California. Glendale is approximately ten miles from downtown LA.
Ventura Boulevard and the 5 freeway are congested during both the morning and evening commutes. Sometimes, traffic comes to a complete standstill, and commuters are forced to wait until traffic begins moving. Brand Avenue is where automobile accidents commonly occur in Glendale. Sometimes irresponsible drivers do not take into account other motorists on the road. These accidents may cause serious bodily injury or death. Consequently, some victims must undergo surgeries and lengthy recovery periods.
The National Highway Traffic Safety Administration report shows that 38,824 people died in traffic crashes nationwide in 2020. It is the highest number of fatalities since 2007. In 2022, the Los Angeles Police Department reported 312 traffic collision deaths, an increase of 5% from the previous year and 29% over in 2021. It remains perilous for pedestrians and bicyclists to walk across the city's streets, with 159 deaths in the collisions. The data reveals that about half of those killed in collisions in Los Angeles were not riding in a car. LAPD data show a 19% increase from 2021. In addition to the number of individuals killed in traffic, hundreds more were seriously hurt. The LAPD estimated it will be 1,479, 30% more than in 2020. Based on the figures, there were about four injuries every day last year.
Many of these accidents arise due to the negligent or reckless behavior of other drivers. Although driving at an excessive rate of speed is a common cause of these accidents, the following are other common causes of traffic collisions in Los Angeles:
Driving too closely
Not merging with caution
Failing to yield
Driver fatigue
Lane-splitting
Smoking while driving
Driving while intoxicated
Road rage
Driving in dangerous weather conditions
Those who call Los Angeles home are more likely to find themselves involved in an automobile accident. Even safe and cautious drivers are at higher risk of suffering injuries during an accident due to the high volume of drivers in the city. Dealing with the fallout of an automobile accident can add stress to your life. You may wonder how you are going to pay medical bills and other costs. Dealing with these problems on your own can make you feel isolated and afraid.
You do not have to be scared to assert your legal rights. If you suffered injuries during an automobile accident, you can seek financial compensation for your injuries. The Glendale car accident lawyers at Arash Law can help you in pursuing the damages you deserve to ease your financial burden and physical and emotional sufferings.
Many options are available to you, but you need to reach out and consider retaining experienced car accident lawyers in Glendale. By gaining legal representation, you can make sure that insurance companies will take you seriously. Negotiating a reasonable settlement offer is one of the key components of a car accident case.
A farm worker, suffered multiple broken bones and other orthopedic injuries resulting from an auto accident where the defendant driver attempted to make a left turn in front of our client in heavy fog.
– 
ARASH KHORSANDI
Intersections in Glendale Where Automobile Accidents Frequently Occur
Glendale sees many car accidents each year because of bad driving. Some intersections in Glendale are more dangerous than others. Busy intersections in Glendale can quickly become congested. Intersections often become dangerous when drivers do not yield to other drivers or when drivers make left-hand turns without looking for pedestrians and other automobiles.
Traffic collisions are more likely to occur during parts of the day when commuters are traveling from one part of the city to another. Bicyclists and pedestrians crossing intersections can also make these areas more dangerous. The most congested intersections are likely to be close to large schools, shopping centers, and busy thoroughfares.
North Brand Boulevard and Goode Avenue
Pacific Avenue at Glenoaks Boulevard and Colorado Street
Glenoaks Boulevard and Western Avenue
201 S. Central Ave
Suffering injuries at one of these intersections can be devastating. Many accident victims suddenly find themselves in an automobile accident with no warning. Typically, another party was negligent or reckless and thus caused the automobile accident. If you were injured in an automobile crash, contact our skilled Glendale car accident lawyers at Arash Law. Our attorneys can fight for your legal rights and ensure that you receive the rightful compensation.
Deadly Automobile Accidents in the United States
Every time we take to the roads, we become part of a vast community of drivers navigating across cities and highways. Understanding the landscape of driving in the U.S. includes being aware of the statistics surrounding deadly automobile accidents.
Here are some facts you need to know about car accidents in the United States:
Many deadly automobile accidents happen on Saturdays. Approximately 6,100 accidents are reported on these days. On weekdays, nonfatal crashes were higher, peaking on Friday.
During 2016, the highest number of deadly automobile accidents happened between June and September. In October, the greatest number of deadly accidents occurred, totaling 3,249 automobile accidents.
Approximately forty percent of all deadly automobile accidents occur when a driver strikes a stationary object or is involved in a rollover accident.
Nearly thirty-eight percent of all deadly automobile accidents involved two automobiles. Many of these deadly accidents occurred when an automobile was traveling at an angle.
Midnight to 3 AM were the most dangerous hours for driving an automobile in Glendale in 2016. The hours between 6 PM and 9 PM are also risky for drivers in Glendale, California.
Approximately fifty-eight percent of deadly automobile accidents involved only one vehicle
38,800 fatal automobile accidents happened in the United States in 2019. In 2018, the total number of deadly automobile accidents was 39,404. During the past five years, slight variations in the number of deadly automobile accidents suggest that this number will continue to rise.
AllState Insurance found drivers there get into accidents, on average, every five and a half years.
There were 35,766 fatal car accidents on U.S. roads in 2020. In addition, 1,593,390 accidents caused injuries, and 3,621,681 accidents resulted in property damage. It means that in one year, 5,250,837 collisions occurred.
The estimated number of police-reported crashes in 2020 decreased by 22% as compared to 2019, and the estimated number of people injured declined by 17%.
While the number of crashes and traffic injuries declined overall, fatal crashes increased by 6.8%. The number of crashes and traffic injuries declined overall, but fatal crashes increased 6.8%.
Speeding, alcohol impairment, and not wearing a seat belt caused 45% of fatal crashes involving passenger vehicles.
Automobile Accident Statistics on a Global Scale
Car accidents go beyond the US.
Many countries in the world see thousands of collisions happening daily. Here are some somber facts about auto accidents worldwide:
Across the globe, more individuals die in fatal car accidents every year than die of HIV/AIDS.
Automobile accidents are the number one cause of death for both children and young adults between five and twenty-nine.
For all people across the world, automobile accidents are the eighth leading cause of death.
More than fifty percent of those who die in automobile accidents are bicyclists, motorcyclists, and pedestrians.
On a daily basis, more than 3,700 people die in automobile accidents involving pedestrians, trucks, bicycles, motorcycles, buses, and automobiles.
Approximately 1.3 million people die across the globe every year in automobile accidents.
Despite the fact that low- and middle-income nations have about 60% of the world's vehicles, they account for 93% of all road deaths.
Most nations lose 3% of their gross domestic product to road accidents.
800+ Real Client Reviews Verified by Google
Dangers Related to Automobile Accidents in Glendale
Glendale is home to many adventurous drivers who make sharp turns and drive at excessive rates of speed. You may be a careful driver, but you need to make sure that you watch out for other dangerous drivers on the roads.
Automobile insurance premiums in Glendale are among the highest in California Many individuals pay over $2,500 per year in insurance premiums. Insurance rates can be over sixty percent higher than insurance rates in other California cities.
Many of the freeways and highways in Glendale are filled with drivers who engage in reckless behavior. The following are some of the most common automobile accidents that take place in Glendale:
Merge accidents – It is important to be careful when changing lanes on freeways and highways. Many distracted drivers may not see a driver who is attempting to change lanes. Sideswipe accidents often occur when two drivers are not being cautious. Fatal automobile accidents can occur when cars come into contact with each other while they are both traveling at high rates of speed. 
T-bone accidents – T-bone accidents happen when an automobile strikes another automobile head-on from the side. Intersections are common places where T-bone accidents occur. Also, drivers who run red lights and stop signs are often injured in T-bone accidents. These accidents often cause serious bodily injury or death. Also, drivers who fail to yield the right-of-way may find themselves injured in T-bone accidents.

The broadside collision (also known as a T-bone) is the second most common type of traffic accident in California in 2022. According to the 2020 data from the National Highway Transportation Safety Administration (NHTSA), T-bone collisions accounted for 23.6% of all accidents. 

Sideswipe accidents – Dangerous sideswipe accidents can occur even when two vehicles only slightly touch each other. These accidents often occur when distracted drivers do not realize they are crossing over into other lanes. The National Highway Transportation Safety Administration discovered that 129,000 physical injuries occurred in 2018 due to sideswipe accidents. These accidents total thirteen percent of all traffic collisions in the United States. Annually, there are 242,000 sideswipe crashes, according to the Insurance Institute of Highway Safety (IIHS). There are over 2,500 deaths and 27,000 injuries caused by sideswipe accidents every year. In all types of crashes, side-swipe crashes account for 2.7 percent of deaths.
Rear-end accidents – Rear collisions can be dangerous due to the sudden force of impact suffered by drivers and passengers. Many individuals who are involved in rear collisions suffer whiplash. The upper back, shoulders, and neck are often injured during rear collisions. Also, spinal cord injuries often occur during rear collisions. The National Highway Transportation Safety Administration discovered that rear collisions caused approximately 590,000 injuries in 2018. In 2022, rear-end collisions accounted for 27% of all traffic accidents in California. It was regarded as the most common type of traffic accident in California. 
Frontal collisions – Frontal collisions are dangerous because two vehicles often travel at high rates of speed when they strike one another. The National Safety Council reported that approximately 4,900 fatalities occurred due to frontal collisions in 2018. The National Safety Council (NSC) reported that there are 46,980 recorded deaths due to vehicular accidents, 5,900 of which are caused by head-on collisions. 
Rollover accidents – Automobiles that turn over due to the impact of an accident often cause serious bodily injury or death. Automobile accidents do not roll over that frequently, but these accidents total thirty-five percent of all automobile accident fatalities every year throughout the United States.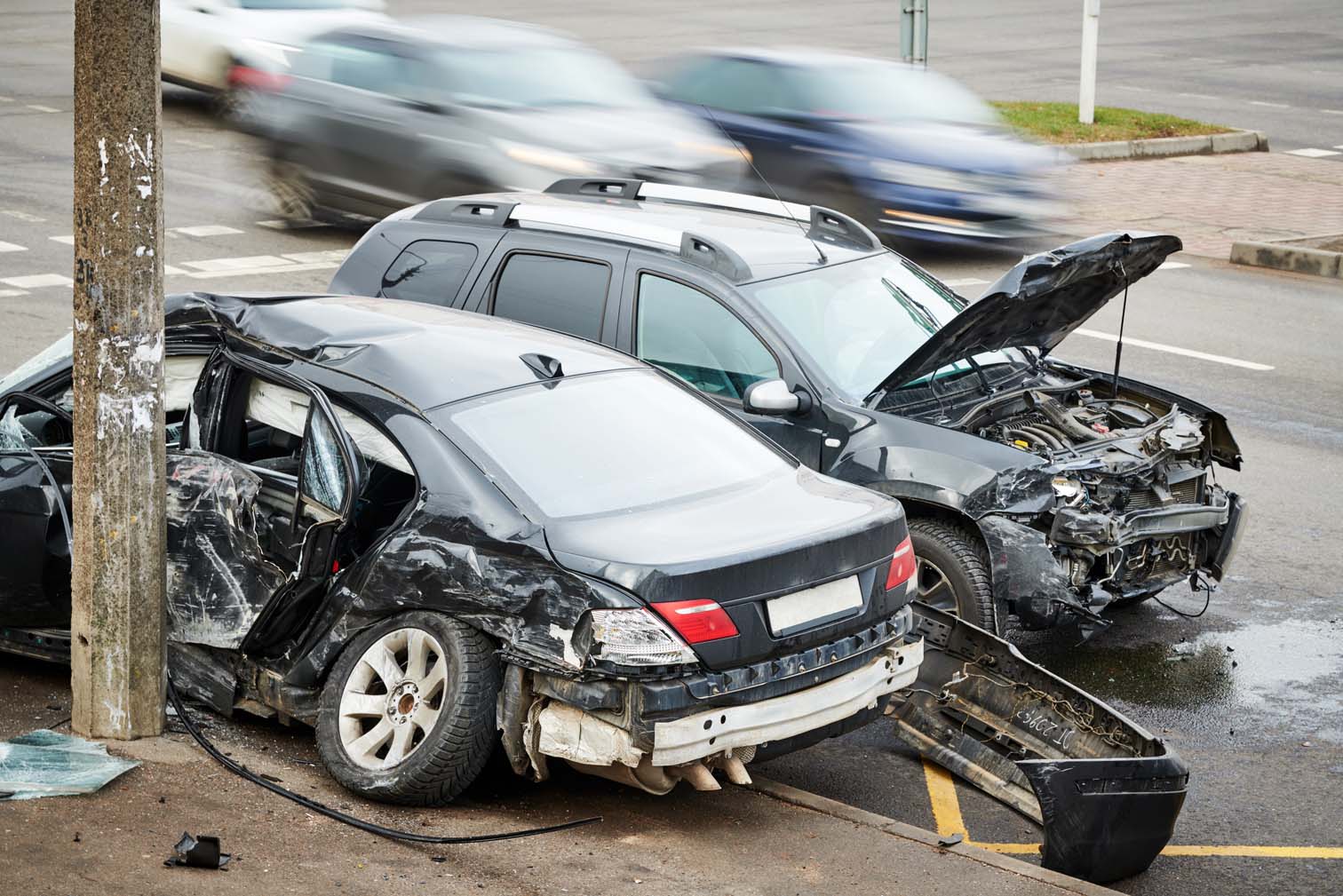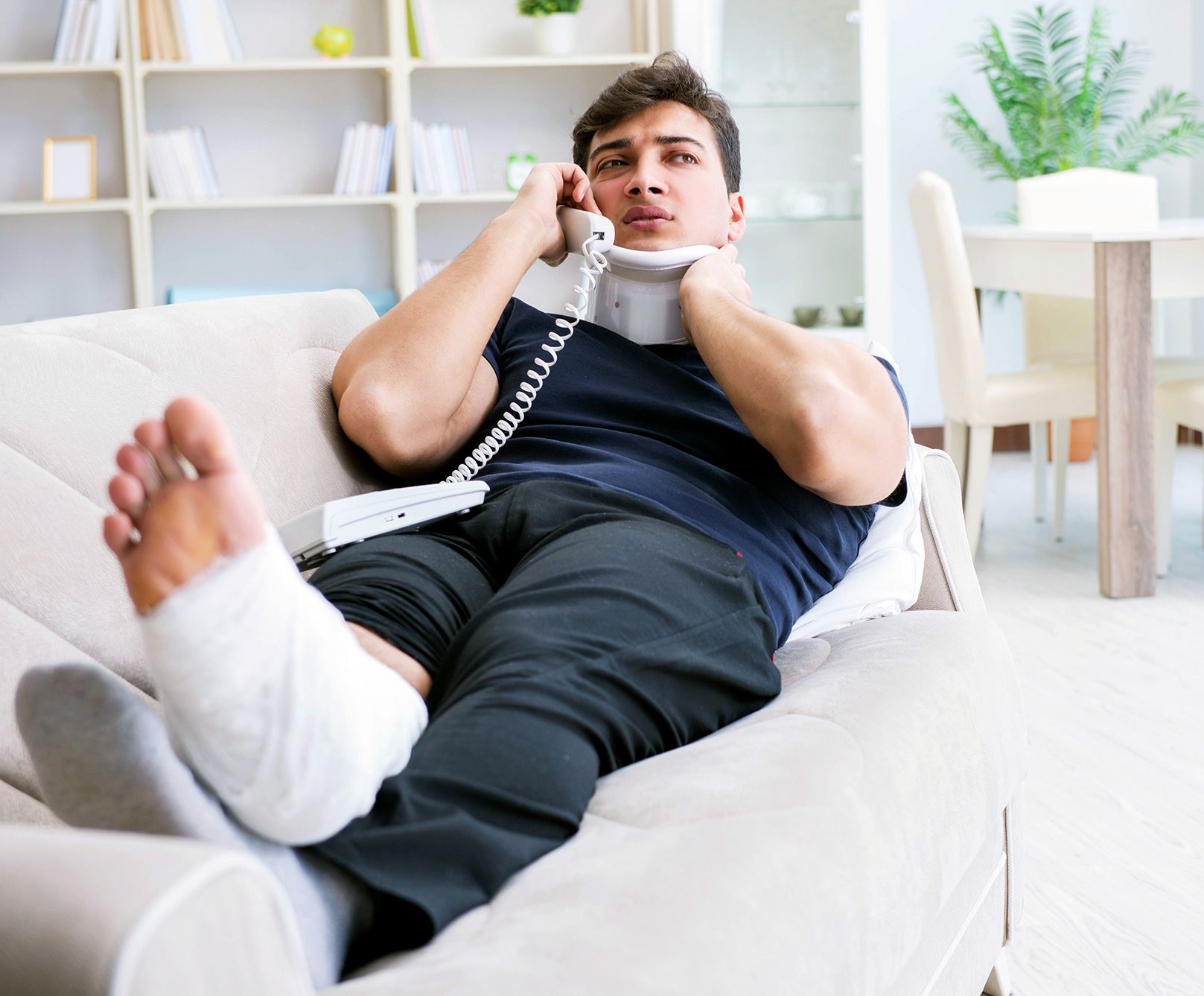 The Types of Damages Injured Victims Can Recover in Car Accident Cases
Injured victims in California have two years from the date of the injury to file their legal claims. If an injured victim establishes liability and satisfies the burden of proof, the following damages can be recovered:
General damages – Typically, general damages are not quantifiable, and they compensate the victim for intangible losses such as pain and suffering, and emotional distress. Some victims suffer from anxiety, depression, and post-traumatic stress disorder as a result of an automobile accident. Family relationships may also be strained due to an automobile accident.
Special damages – These damages generally have a dollar value. Property damage, lost earnings, and medical bills are examples of special damages. Also, lost earning capacity is relevant to car accident cases if the injured victim can no longer perform the essential functions of their job.
The Most Common Injuries Victims Suffer During Car Accidents in Glendale
Automobile accidents can cause victims to suffer serious bodily injury or death. A Glendale car accident lawyer can determine the best way to seek financial compensation for your injuries. What follows are some of the most common injuries suffered by victims during car accidents:
Depression and anxiety
Post-traumatic stress disorder
Disfigurement
Scarring
Internal hemorrhaging
Organ damage
Amputations
Acute head injuries
Traumatic brain injuries
Neck injuries
Head wounds
Severe lacerations
Contusions
Torn ligaments
Bone fractures
Car accident victims suffer more than just physical injuries. They can also experience emotional injuries and psychological trauma which can manifest in various ways. Some of the common symptoms of post-traumatic stress disorder include anxiety, depression, cognitive impairment, and agoraphobia. Unfortunately, some accident victims never feel safe in an automobile ever again. Car accident lawyers in Glendale can help these victims pursue monetary compensation for these emotional injuries.
All accident victims should immediately go to the emergency room after being involved in an accident. Some individuals may believe they did not suffer any physical injuries, but some symptoms may not become noticeable until weeks or months after an accident. These delayed symptoms can be detected by a physician early on, and all accident victims should be examined by a doctor after an automobile accident. Delaying medical treatment can harm any future car accident claim.
Insurance companies want to save as much money as possible, and therefore, it is important to do everything in your power to substantiate your legal claims. It is essential to establish a causal connection between the car accident and your injuries. Insurance claim adjusters will attempt to argue that your injuries were not caused by the automobile accident. However, you can counter these assertions by producing medical records, medical bills, and photographs.
A car accident lawyer at Arash Law can gather the evidence you need to substantiate your legal claims. It can seem overwhelming at first, but having a car accident lawyer on your side is instrumental in collecting all the documents you need for your case.
Monetary Compensation in Car Accident Cases
It is impossible to assign an exact number to any potential car accident settlement or judgment. All civil cases are unique, and every car accident case will be different due to the specific facts and circumstances associated with the parties and the incident. Also, some individuals may be affected differently by the same injuries.
A knowledgeable Glendale car accident lawyer can pursue monetary compensation for your injuries. Creating a sound case strategy is an important part of your relationship with a car accident lawyer. You have the legal right to seek financial compensation for your injuries such as:
Vehicle damage
Disability
Permanent disfigurement
Lost earning capacity
Lost income
Future medical bills
Past medical bills
Pain and suffering
Emotional distress
Unfortunately, family members and loved ones die during car accidents in Glendale, California. The surviving family members can seek the following damages in wrongful death cases:
Loss of society, comfort, and companionship
Loss of emotional support
Funeral and burial expenses
Contact qualified car accident lawyers in Glendale today to learn more about your legal options regarding wrongful death cases.
Car Accidents and an Injured Victim's Legal Rights
What comes after a car accident can be stressful and frightening. Due to their injuries, some injured victims may be unable to return to their jobs, and others may be required to spend months in the hospital. Medical bills can quickly accumulate. Seeking the assistance of knowledgeable Glendale car accident lawyers can help these victims deal with the emotional stress affecting their lives.
Approximately ninety–five percent of all civil cases are resolved through settlement negotiation. Only a small portion of all civil cases go to trial. Injured victims assert claims against insurance companies, and the responsible driver's insurance company will pay the expenses suffered by the victim. Insurance claims are not the same as civil lawsuits. Insurance companies will attempt to deny claims, however. Also, many insurance companies will attempt to delay the payment of car accident claims.
A civil lawsuit begins when an injured victim files a complaint. A complaint is drafted by an attorney and filed either in state or federal court. The injured victim is the plaintiff in the lawsuit, and the responsible party becomes the defendant. Civil trials are rare, and most civil lawsuits will be resolved through settlement negotiation, mediation, or arbitration. Oftentimes, civil lawsuits can take between six months and two years to settle. The facts and circumstances of every case are unique, and settlement can be a process that requires months of negotiation.
Sometimes, an insurance company will not settle. In such cases, going to court for trial may be necessary. The jurors are responsible for returning a verdict in favor of the plaintiff or the defendant. The decision covers how much financial compensation an injured victim will receive if they decided to rule in favor of the plaintiff.
Glendale Car Accidents and Comparative Negligence
Injured victims often want to know what happens if they were partly responsible for causing the automobile accident. California is a pure comparative negligence state. Even if the defendant is only 1 percent liable for the accident, the injured plaintiff can still seek financial compensation for their injuries.
The accident victim's total financial compensation will be reduced according to their degree of fault.
Suppose a situation in which a party approached a four-way stop and did not come to a full stop. The party recognized that another party is approaching from the left at an excessive rate of speed. However, the first party cannot avoid the accident, and a T-bone accident occurs. The first party suffered $100,000 in medical bills and other losses due to his injuries.
The important question is who is responsible for the accident. The driver who approached the intersection at an excessive rate of speed is liable because he ran a stop sign and did not stop at the intersection. But the first party is also liable since he did not come to a complete stop at the intersection. Under these circumstances, the jury may find that the first party was comparatively negligent. A jury can assume that the first party was 40 percent liable for the automobile accident. The first party will then have his $100,000 financial settlement reduced to $60,000 or lessened by 40 percent.
Is California a "Fault" State for Car Accidents?
Two general laws regarding "fault" in car accidents exist in the United States. First, many states are "no-fault" states, meaning that every operator of a motor vehicle bears responsibility for having automobile liability insurance that provides coverage up to a specific amount, no matter which party is responsible for the automobile accident. During most car accidents in fault states, neither side can sue the other until a specific amount is met.
Other states, such as California, are "at-fault" states. Individuals are responsible for their own actions in these states. The party who is responsible for causing the accident is responsible for the injuries suffered by others. Injured victims can assert claims against the other party's insurance company. You do not have to bring a claim against your own insurer first. Injured victims in California can sue negligent parties and bring claims against their insurers.
The Statute of Limitations on Car Accident Claims in California
In California, a person who suffers personal injury only has a specific period of time in which they can bring a civil lawsuit. This period of time is known as the statute of limitations. In California, the statute of limitations for personal injury actions is two years from the date of the injury. If a party does not bring a civil lawsuit within that time period, it is possible that the party will be unable to seek financial compensation for their injuries.
Insurance companies also have deadlines that are unrelated to state requirements. Automobile insurance companies require that accidents be reported soon after the date of the incident. These deadlines may be only 24 or 48 hours after a car accident. Failing to file a claim with your own insurer may affect any potential civil lawsuit you want to file later. Insurance companies may attempt to deny or delay your insurance claim.
Retaining Glendale Car Accident Lawyers
A Glendale car accident lawyer can make sense of the confusing requirements associated with insurance claims and civil lawsuits. Knowledgeable car accident lawyers at Arash Law, can examine the facts of your case and determine the best way to seek financial compensation for your injuries. Speaking to our Glendale car accident lawyers can help you learn more about what you can do to strengthen your car accident case.
Insurance companies are for-profit entities that will take advantage of your lack of knowledge. You may be feeling stressed and worried about your health and your medical bills. Moreover, you need to make sure that you file an insurance claim, collect evidence, and photograph your injuries. The unparalleled Glendale car accident lawyers at Arash law, under the leadership of Arash Khorsandi Esq., can help you achieve your goals.
Medical experts are sometimes necessary during personal injury lawsuits. If a case goes to trial, each side will retain medical experts to testify about your injuries and your medical treatment. If you cannot pay for your medical bills, a Glendale car accident lawyer can help you receive treatment on a lien basis. You will not pay for your medical treatment until you receive a financial settlement in your case.
Benefits of retaining a Glendale car accident lawyer include the following:
You will not have to pay any upfront fees for legal representation because the attorney works on a contingency fee basis.
You will have a personal relationship with your lawyer, and you will benefit from the attorney-client privilege and attorney-client confidentiality.
If your case goes to trial, an attorney on your side can build a strong case strategy.
Many defendants are powerful entities such as governments, insurance companies, and corporations.
Your Glendale Car Accident Lawyers Can Help You
Glendale car accident lawyers at Arash Law will be with you every step of the way. We can seek monetary compensation for your injuries. While you are recovering from your injuries, a car accident lawyer can work on every aspect of your car accident case.
The car accident lawyer will do the following for you:
Perform an extensive case evaluation – Trusted car accident lawyers in Glendale can help you learn more about the strengths and weaknesses of your case. You need to explain to your lawyer how the accident occurred. Also, your attorney will review records and speak with you about the nature of your injuries.

The following items should be brought to an initial meeting with your car accident lawyer: (1) traffic collision report; (2) medical records; (3) insurance notes; (4) health insurance forms and cards; (5) Driver's license; (6) Insurance policy limits; (7) Contact information of the at-fault driver; (8) Photographs and videos of the accident scene; (9) Contact information for any witnesses who observed the accident. 

Initiate an accident investigation – You will speak with car accident lawyers in Glendale after collecting all the records and documents regarding your case. Your car accident lawyer will initiate an investigation into the car accident, a process that can take weeks or months. They will need to collect information, interview people, and examine the accident scene. Private investigators may also be part of an investigation. A car accident lawyer will often have more questions for you after the investigation is complete. 
Perform a medical review – You will need to undergo medical treatment as your civil case proceeds. Car accident victims will need different types of medical treatment based on the nature of their injuries. Some common medical procedures include CT scans, x-rays, MRIs, chiropractic care, and pain management. A car accident lawyer will stay up to date regarding your medical treatment. It may also be necessary for you to undergo surgery and see orthopedic surgeons and other medical specialists. These procedures are necessary for you to recover from your injuries. 
Negotiate a settlement on your behalf – A car accident lawyer can negotiate with opposing counsel regarding the resolution of your car accident case. The lawyer will speak with the insurance companies and other entities while they are representing you. You do not have to worry about participating in these settlement negotiations. A car accident lawyer will fight for your interests.
Address medical bills and government liens – A car accident lawyer can also address any liens that may exist regarding your future settlement or judgment. A medical provider may need to be paid back after the resolution of your case. A lien is a device that the medical provider uses to ensure they will receive payment for the services they render. Lien negotiators are sometimes employed by car accident lawyers. A lien negotiator will help you keep more of your settlement or judgment. Having a car accident lawyer can give you an upper hand when you are dealing with medical providers and their liens. Medicare may assert a lien on your financial settlement or judgment. Sometimes, these liens may include unrelated medical treatment. 
Have your day in court – Glendale car accident lawyer can take your case to trial if the insurance company is being unreasonable. You may be unable to reach a settlement negotiation in your case. An experienced car accident lawyer can fight for your legal rights, such as your right to a jury trial. 
Collecting funds if a party does not pay – A money judgment may be ordered in your case. However, some defendants may not obey the order and pay the money judgment. A car accident lawyer will work tirelessly to collect them from the defendant.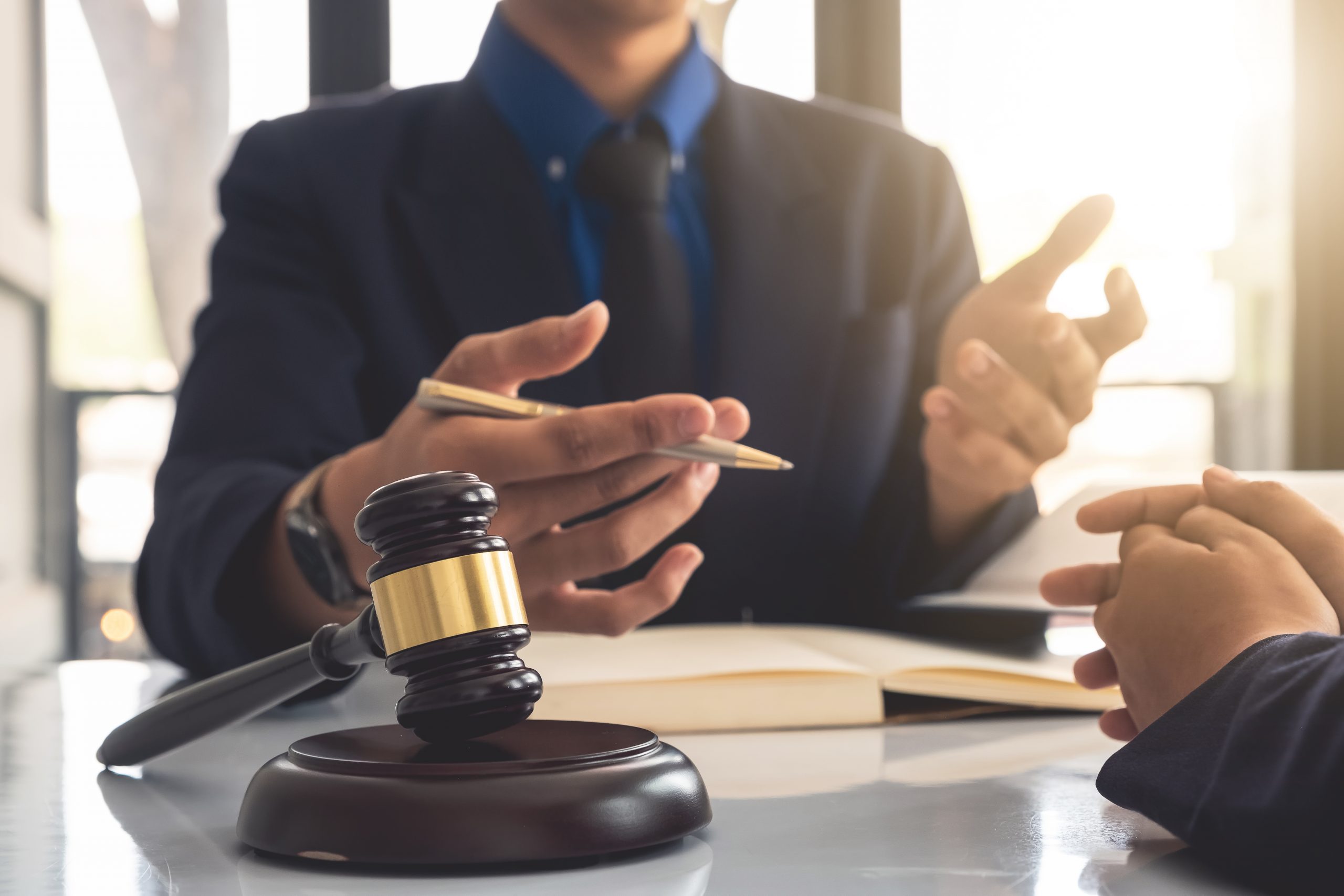 Mild Traumatic Brain Injury
December 2016: $22M+ verdict in a mild traumatic brain injury case. The entire details of the case can be found in the public record filings by the defendant entity that sued its defense
– 
BRIAN BEECHER
The Cost of Retaining Glendale Car Accident Lawyers
Our Glendale car accident lawyers at Arash Law work on a contingency fee basis, meaning that you do not pay any legal fees at the beginning of the legal representation. The only time you pay us is if we win your case. The fee is deducted from the final settlement or judgment amount. A car accident lawyer will work for you, and you do not have to worry about paying hourly fees to obtain legal representation. Also, car accident lawyers in Glendale will be motivated to win your case because only if the car accident recovers financial compensation will they receive payment for their legal services.
The Steps to Take After Suffering Injuries in a Car Accident in Glendale
You may not know what to do after being involved in a car accident. Drivers may not understand how the accident occurred or who is at fault for the accident. Sometimes, a victim may end up in a coma, and their family members have to seek out the assistance of a car accident lawyer. If you suffered an injury during a car accident, the actions below will help you protect your legal rights.
Contact a Law Enforcement Agency
You cannot trust the at-fault driver to work out a deal with you after an accident. You need to seek out the help of law enforcement officers to ensure your legal rights are protected. A traffic collision report is one of the most important documents in any car accident case. The report will sometimes have a determination of cause listed in the report, and an officer can testify regarding the determination of cause. The following are some of the most important reasons car accident victims should call 911:
First responders can examine any injured party.
Law enforcement officers will create a traffic collision report related to the accident.
Law enforcement officers can ensure traffic will move around the accident scene.
The officers can ensure that other people will not suffer injuries.
The officers will make road rage incidents less likely to occur.
Photograph the Accident Scene and Injuries
You should take photographs and videos of the accident scene and any physical injuries you suffered. You can use any camera you have, such as a cell phone camera. You can take any pictures you believe may be relevant to your car accident claims. You may want to note any environmental factors that you believe may have contributed to the accident. Also, photograph any stop signs or red lights near the accident scene. The at-fault driver may not have stopped at a red light or stop sign before the car accident occurred.
Collect the Other Driver's Contact Information
Gather the license plate number, insurance information, telephone number, and name of the at-fault driver. You need to give your information to the other driver as well. Collecting this information will help you reach out to the at-fault driver's insurance company if you need to obtain more information. Also, you should provide this contact information to your car accident lawyer as soon as possible. Sometimes, drivers will attempt to leave the scene of an accident without providing you with their contact information. If such an instance occurs, contact law enforcement officers as soon as possible.
Go to the emergency room as soon as possible after the car accident. You do not want to give the insurance company any reason to assume that you did not suffer any injuries due to the accident. Also, you do not want to jeopardize your health by delaying your medical treatment.
Sometimes, you may not know if you have suffered physical injuries because the symptoms are not noticeable. You also may have suffered internal injuries that require assessment by a physician. You need to visit a doctor as soon as possible to make sure that you receive any necessary specialized medical treatment. You may need to undergo surgeries or other procedures so you can recover from your injuries. Documenting these surgeries is extremely important for your car accident case. You do not want to delay undergoing any necessary surgical procedures.
Insurance Claims: Be Smart
You do not want to believe everything the insurance claim adjuster tells you. You need to understand that they will try to trick you into admitting liability. You need to speak to a car accident lawyer before you reach out to an insurance company. Always be careful about what you say to an insurance claim adjuster over the telephone or in writing.
A Glendale car accident lawyer can help you with every aspect of your car accident claim. You need a professional on your side when you are dealing with insurance companies. A skilled and knowledgeable car accident lawyer can provide you with reassurance and confidence regarding your car accident claim. Do not hesitate to stand up for your legal rights and seek out legal representation.
Contact The Car Accident Lawyers Glendale Locals Trust
Arash Law, led by Arash Khorsandi, Esq., helps injured victims in Glendale and its major areas – including Downtown Glendale, Montrose, Verdugo Woodlands, and Chevy Chase – seek financial compensation for their injuries. We have decades of experience representing clients in personal injury cases. We have recovered over $500 Million for clients throughout California.
We focus on your case, and we are not afraid to stand up to insurance companies and assert the rights of our clients. Our dedicated team also serves victims in other car accident-prone cities in California, including Los Angeles, San Diego, San Jose, San Francisco, Sacramento, Fresno, Riverside, Bakersfield, Long Beach, and Oakland.