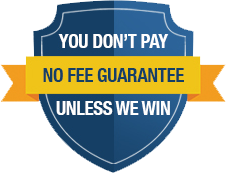 YOU MAY BE ENTITLED TO COMPENSATION FOR YOUR

SUV ROLL-OVER ACCIDENT

We can tell you if you have a case or not within five minutes, Call (888) 488-1391
FREE CONSULTATION  |  PAY NOTHING UPFRONT  |  OVER $200 MILLION RECOVERED  |  ZERO-FEES UNTIL WE WIN
---
The legal team at ArashLaw specializes in Rollover Accidents including SUV rollover accidents resulting in death.
The main cause of a rollover accident is due to a sport utility vehicle (SUV), which are cars that have a higher risk of flipping over. As a result of the vehicle's rollover capacity, the accident can result in serious bodily injuries.  Our award-winning California accident law firm is experienced in getting top compensation for these injuries.  Sometimes we must employ accident reconstruction rollover expert witnesses to prove that the automobile manufacturer was at fault and get top compensation for your pain and suffering.
SUV rollover accidents can result in wrongful death or surviving victims sustaining severe injuries.  Injuries in rollover accidents can include spinal cord injury, broken legs, paralysis or head, and brain trauma; as a result, the victim may require special care, in addition to expensive medical treatments, surgeries, therapies, and other injury-related care. Families may have to make sacrifices to pay for these costly yet necessary health care treatments.
| | |
| --- | --- |
| As featured On | |
You Need Experienced Attorneys Who Will Fight For You!
If you have been injured in a rollover accident, whether in an SUV or not, the aggressive rollover car accident attorneys at Arash Law may be able to recover compensation for your injuries, medical costs, loss of wages, pain, and suffering, and other automobile accident-related expenses.
WE TAKE ALL OF OUR PERSONAL INJURY CASES ON CONTINGENCY! That means we don't get paid unless you get paid!  No hourly fees and no money upfront. Call (888) 488-1391 to speak to an SUV roll-over accident lawyer from California today!
OUR RESULTS
DO THE TALKING