Glendale

Pedestrian Accident Lawyers
with over $500 Million Recovered in Compensation for Injury Clients.
You May Be Entitled to Compensation

You Can Trust our Glendale Pedestrian Accident Lawyers

To Get You The Money You Deserve
Nestled in Southern California, the city of Glendale boasts a rich cultural mosaic and a vibrant urban landscape that brings over 180,000 people to call it home. In this dynamic urban environment, pedestrian safety emerges as a pressing concern. With a deep understanding of pedestrian accident laws, our Glendale pedestrian accident lawyers have the expertise needed to ensure that your rights are protected and your recovery is prioritized. Call Arash Law today at (888) 488-1391 to schedule a free consultation with one of our award-winning attorneys.
Glendale embodies the quintessential California experience. Its streets, including the famous Brand Boulevard, see plenty of pedestrian accidents daily. When a simple day out turns into a life-altering event, and you seek justice and fair compensation, our pedestrian accident lawyers in Glendale will help you in these difficult moments. Their mission is clear: to ensure that every Glendale resident can walk the city's streets safely and confidently, knowing their rights are upheld.
In a city renowned for its welcoming atmosphere and close-knit neighborhoods, Glendale pedestrian accident lawyers at Arash Law, led by Arash Khorsndi, Esq., are the trusted allies you need when seeking justice and compensation following an accident. With a proven track record backed by a history of accolades and accomplishments, we are fully prepared to stand by your side. We've recovered over $500 million for our clients, and as your legal advocate, we'll also win justice for you.
Settlement in a motor vehicle versus pedestrian accident; client, suffered facial and spinal injuries.
– 
JUDD ROSS ALLEN
Pedestrian Accident Statistics Across The United States and In California
The U.S. recorded 7,388 pedestrian fatalities, marking a troubling 13% increase from the previous year.
On average, a pedestrian loses their life in a traffic accident every hour.
Pedestrians accounted for 17% of all traffic-related fatalities.
The majority of pedestrian fatalities resulted from single-vehicle traffic incidents.
A total of 104,000 pedestrians were treated for non-fatal crash-related injuries at emergency departments in 2020.
According to the California Office of Traffic Safety (OTS), there were nearly 7,500 pedestrian deaths in California from 2009 to 2018. Glendale alone had 67 pedestrian injuries and fatalities in 2020. The state of California reported the highest number of pedestrian fatalities, surpassing the national average of at least 25%. While factors like climate, urban infrastructure, and tourist attractions may contribute to the increased risk for pedestrians in California, these statistics offer little consolation to families who have tragically lost a loved one in these accidents.
Common Injuries from Pedestrian Accidents in Glendale
Injuries sustained in pedestrian accidents should not be taken lightly, regardless if they are mild or catastrophic. If you suffer from one of these injuries, get medical attention and legal help as soon as possible to prevent long-term physical, emotional, and financial suffering.
The most common injuries our Glendale pedestrian accident lawyers include:
Cuts, Scrapes, and Bruises – Pedestrians involved in accidents may suffer cuts, scrapes, and bruises on their head, face, and body. These injuries are often caused by contact with the vehicle or the road surface.
Fractured, Broken, or Crushed Bones – The impact from a collision can lead to fractures, breaks, or crush injuries to bones in the arms, legs, hips, and other parts of the body. The severity can range from minor fractures to more severe, complex breaks.
Head and Brain Injuries – Head injuries can range from minor concussions to significant traumatic brain injuries (TBIs). These injuries may result from the pedestrian's head striking the vehicle, the ground, or other objects during the accident.
Neck and Spinal Cord Injuries – Accidents can cause injuries to the neck and spine, including whiplash, herniated discs, and, in more severe cases, spinal cord injuries. These injuries have the potential to result in enduring disability or paralysis. 
Torn Muscles, Ligaments, and Tendons – The car or even a bike's impact force on a pedestrian may cause muscle tears and damage to ligaments and tendons. These injuries to soft tissues can lead to pain, restricted movement, and a requirement for rehabilitation.
Internal Bleeding – Damage to internal organs can result in internal bleeding. This condition, which has the potential to be life-threatening, demands immediate medical attention to protect and preserve life.
Organ Damage – Accidents can potentially harm crucial organs like the liver, kidneys, or lungs, leading to significant health consequences.
Loss of Mobility – Severe injuries may result in a loss of mobility, making it challenging for pedestrians to walk or perform daily activities.
Limb Amputations – In extremely severe accidents, the trauma can be of such magnitude that it requires the surgical removal of a limb to either save the person's life or enhance their quality of life.
Paralysis – In the most severe cases, accidents can cause spinal cord injuries leading to partial or complete paralysis, impacting the individual's ability to move and perform daily tasks.
Wrongful Death – Tragically, some pedestrian accidents result in fatalities, leading to the wrongful death of the pedestrian. This has profound and lasting impacts on their loved ones.
Pedestrian accidents can result in severe outcomes, and the extent of injuries can significantly differ based on the accident's specific circumstances. Seeking immediate medical attention and legal assistance is crucial to address the multi-faceted consequences of these injuries.
800+ Real Client Reviews Verified by Google
Common Causes of Glendale Pedestrian Accidents
Pedestrian accidents in Glendale are mainly caused by negligence, which can stem from both drivers and other pedestrians. When drivers are at fault, it often involves factors like driving while under the influence of drugs or alcohol, speeding through intersections, or being distracted by activities like phone use or eating while driving. There's a prevalent misconception that pedestrians invariably hold the right of way – but sometimes, one wrong move from them can also cause an accident.
Outdated road infrastructure can also make road crossings unsafe. Moreover, the increasing presence of larger vehicles like trucks and SUVs in accidents leads to more severe pedestrian injuries. To enhance safety, drivers should follow speed limits, stay focused at intersections, and avoid distractions, especially from smartphones. Furthermore, law enforcement and improved road design are essential for reducing pedestrian accidents.
In Glendale, drivers can be held liable for pedestrian accidents when their negligence or violation of traffic laws directly leads to the accident. Liability may be established in the following situations:
Failure to Yield Right of Way – When a driver neglects to give priority to a pedestrian at crosswalks, intersections, or other designated pedestrian zones.
Distracted Driving – When the driver is preoccupied with activities like texting, having a phone conversation, or using in-car entertainment systems, and this distraction causes an accident with a pedestrian.
Driving Under the Influence – When a driver is intoxicated by alcohol or drugs, impairing their safe driving ability and causing a pedestrian accident.
Disregarding Traffic Signals – Drivers who run red lights or ignore stop signs, resulting in an accident with a pedestrian, can be held accountable.
Failure to Exercise Caution – If drivers fail to exercise reasonable care, especially in areas with a high concentration of pedestrians, they can be found negligent.
Unsafe Lane Changes – Drivers who make unsafe lane changes and strike a pedestrian in the process may be liable.
Speeding – Drivers who exceed the speed limit for road conditions and collide with a pedestrian can be found liable. Additionally, California's regulations specify that drivers must drive at a sensible speed, even if it is slower than the speed limit, considering factors such as the presence of cyclists, pedestrians, inclement weather, or congested traffic. For instance, during a marathon event with many runners along a road, drivers should reduce their speed, aligning with the need for road safety.
When Are You Considered Liable as a Pedestrian?
According to the California Vehicle Code 29150, drivers are obligated to yield to pedestrians when they cross within marked or unmarked crosswalks at intersections. Even when pedestrians aren't following the law, drivers are expected to yield in a reasonable manner, demonstrating the need for responsible driving. While California's laws are indeed designed to safeguard pedestrians who adhere to the rules, we should avoid assuming unqualified right of way for pedestrians in all situations. 
Pedestrians maintain the right of way, such as when crossing at an intersection's corner. However, at intersections with traffic signals, pedestrians should wait for the walk sign, whereas in the absence of signals, they still possess the right to cross. Nonetheless, when pedestrians make mid-block crossings, they must exercise caution. If a pedestrian, for example, is hit while wearing dark clothing in low-light conditions, and the car involved is traveling below the speed limit, the driver may not be held completely liable. In complex situations where accidents occur, you'll need the help of Glendale pedestrian accident lawyers to prove liability.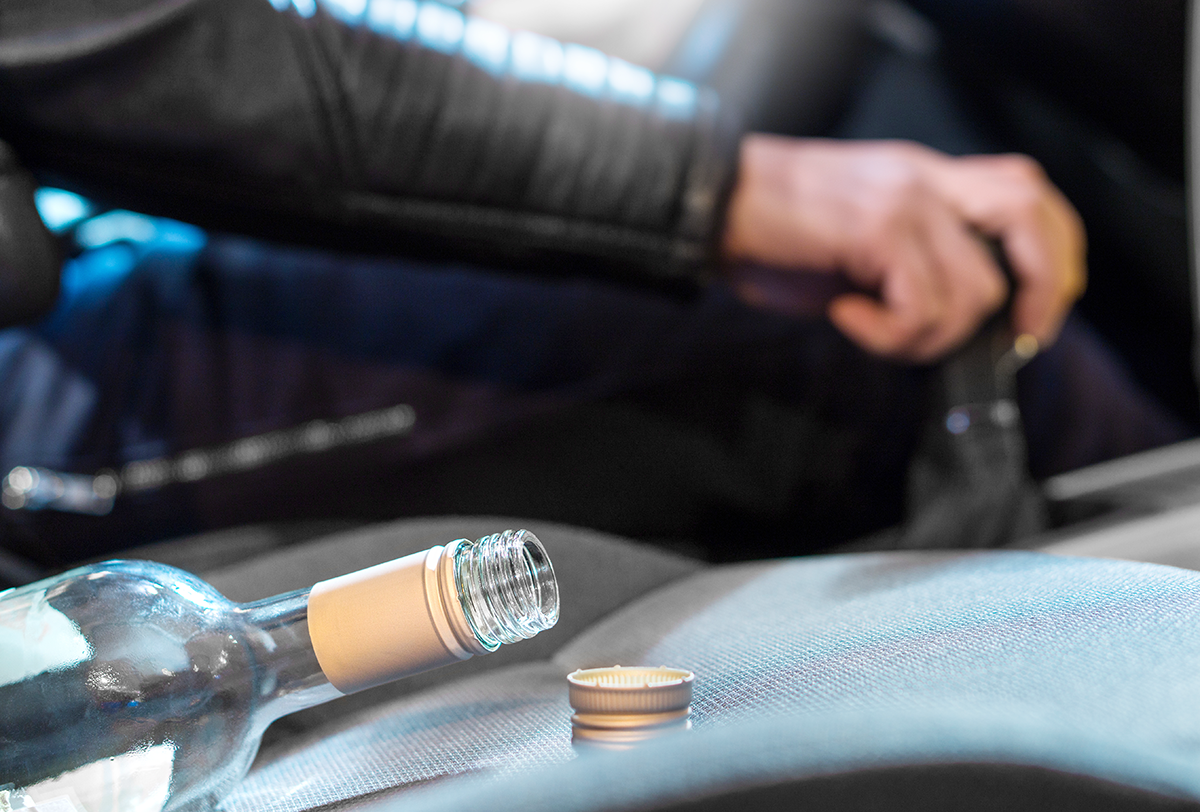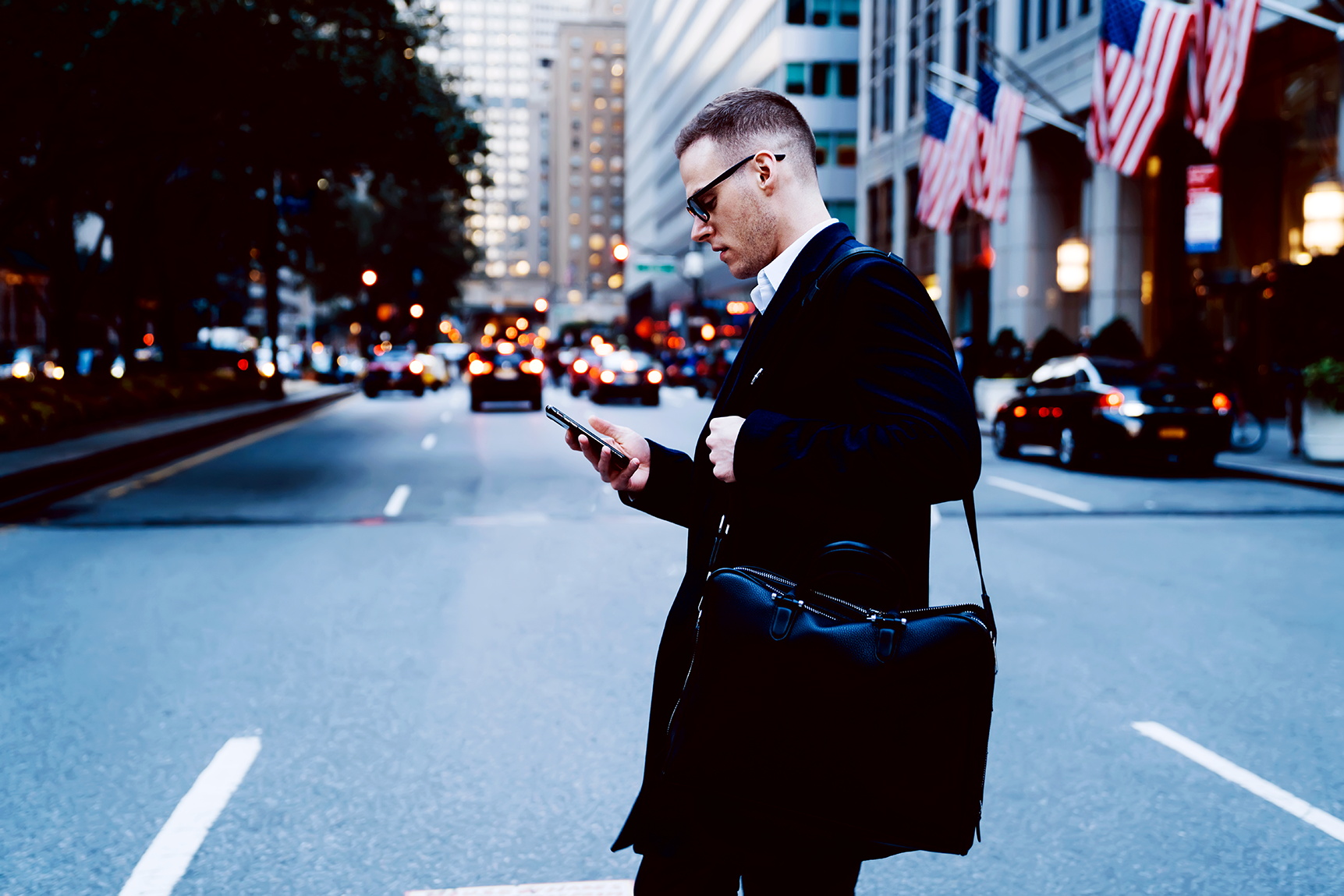 Safety Tips for Pedestrians
Pedestrian safety is essential in Glendale, as it is in any city. Many cities in California have taken steps to increase pedestrian safety, such as installing more crosswalks and stop signs, providing more lighting in dark areas, and enforcing speed limits. Glendale has also implemented awareness campaigns to remind drivers of the importance of looking out for pedestrians.
However, there is no such thing as too much when it comes to your safety. Pedestrians should follow these tips:
Use Crosswalks – Always cross the street at designated crosswalks or intersections. Wait for the walk signal if available, and only cross when it's safe.
Stay Alert – Avoid distractions like texting or using headphones while walking. Stay alert and aware of your surroundings.
Look Left and Right – Before crossing, look left and right to ensure no cars are coming. Establish eye contact with drivers to ensure they see you.
Obey Traffic Signals – Follow traffic signals and pedestrian signs. Wait for the green walk signal and the white pedestrian symbol.
Walk Facing Traffic – If sidewalks are not present, walk on the side of the road where you can see oncoming vehicles so you're aware of approaching traffic.
Avoid Jaywalking – Don't jaywalk or cross the street mid-block. Always use crosswalks or designated crossing areas.
Stay on the Sidewalk – Walk on the sidewalk whenever available. If there's no sidewalk, stay as far to the right as possible.
Watch for Turning Vehicles – Be cautious when vehicles are turning. Some drivers may not see you while making turns.
Avoid Impaired Walking – Don't walk while under the influence of alcohol or drugs, as impaired walking can lead to accidents.
Walk-in Groups – Walk with others, especially at night, as it's safer to be in a group.
Use Pedestrian Bridges – When crossing busy roads or highways, use pedestrian bridges or tunnels if available.
Teach Children – If you have children, teach them about pedestrian safety and set a good example.
Report Unsafe Areas – If you notice unsafe pedestrian areas or malfunctioning crosswalk signals, report them to local authorities.
By following these safety tips, pedestrians can make accidents less likely and keep themselves safe when walking in the streets of Glendale.
What to Do After A Pedestrian Accident?
When the unfortunate happens, victims must know about the steps they should follow after a pedestrian accident; it's crucial to take precise actions to ensure your safety and protect your legal rights. 
Here's what you need to do if you've been in an accident as a pedestrian:
Check for Injuries – First and foremost, assess your own and others' injuries. Regardless of whether or not anyone is severely injured, immediately call 911.
Move to Safety – If possible and safe, move to the side of the road or a sidewalk to avoid further accidents. If moving will cause more damage and injuries, it's best to stay in your position.
Notify the Authorities – Get in touch with the police to notify them of the accident. They will make an incident record that can be vital for insurance claims and legal matters.
Exchange Information – Share your contact and insurance details with the other driver in the accident, and make sure to get the names and contact details of any individuals who witnessed the incident.
Document the Scene – Capture photos of the accident scene, including damage to vehicles, your injuries, and any road conditions or traffic signs. These photos can be valuable as evidence.
Seek Medical Attention – Even if your injuries don't seem very serious, it's essential to see a doctor. Some injuries may not manifest immediately, and a medical examination can provide a record of your condition.
Preserve Evidence – Keep any clothing, personal items, or other evidence related to the accident. These can be important for a potential legal case.
Contact an Attorney – If you think the accident happened because the driver or someone else was careless, it's a good idea to talk to a pedestrian accident lawyer. They can assist you in knowing what you can do and what your rights are.
Notify Your Insurance Company – Report the accident to your insurance company immediately. Be vigilant when speaking with insurance adjusters, and avoid accepting blame until you've consulted with an attorney.
Follow Medical Advice – Follow the treatment plan prescribed by your healthcare provider. This is not only essential for your recovery but also for establishing the extent of your injuries for a potential legal case.
Keep Records – Maintain a record of all medical bills, expenses, and lost wages resulting from the accident. These records will be vital for calculating your damages.
Consult with an Attorney – Skilled pedestrian accident lawyers in Glendale can lead you through the legal proceedings, engage in discussions with insurance firms, and, if needed, initiate legal action to seek compensation.
Remember that every pedestrian accident is unique, and the steps you must take may vary based on the specific circumstances. Seeking help from qualified personal injury attorneys in Glendale can be particularly valuable to ensure you protect your rights and receive the compensation you may be entitled to.
This was a sad and tragic case in which our client was paralyzed after being struck by a distracted driver. The maximum policy settlement was 5.25 million and we were able to settle for the full amount. In addition, we were able to add additional workers' compensation benefits from our client's employer, as he was working at the time of the incident. The parties agreed to settle our client's workers' compensation claim for $2.5 million.
This was a sad and tragic case in which our client was paralyzed after being struck by a distracted driver. The maximum policy settlement was 5.25 million and we were able to settle for the full amount. In addition, we were able to add additional workers' compensation benefits from our client's employer, as he was working at the time of the incident. The parties agreed to settle our client's workers' compensation claim for $2.5 million.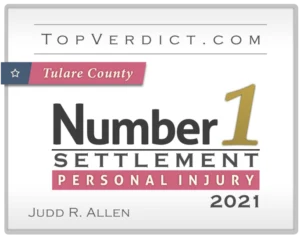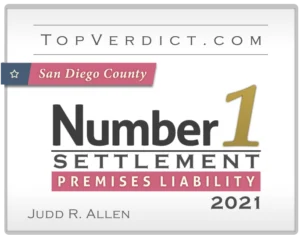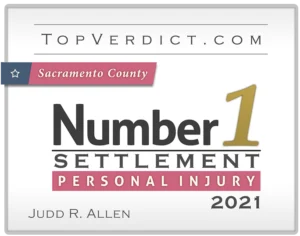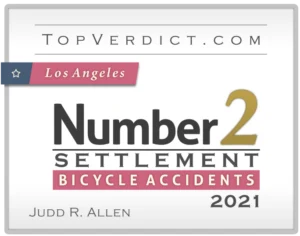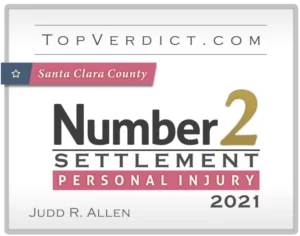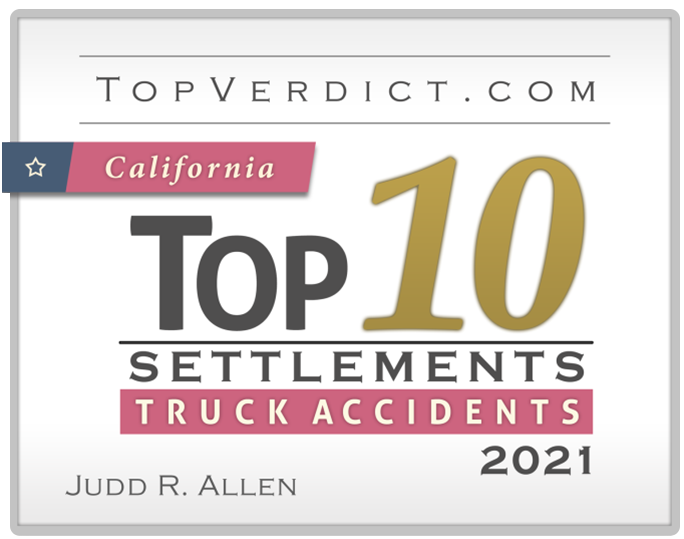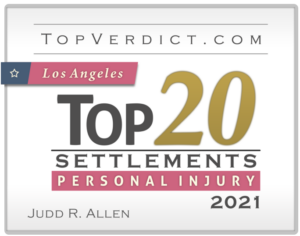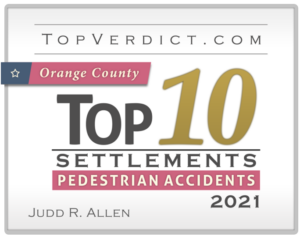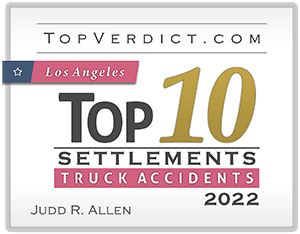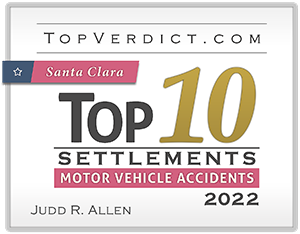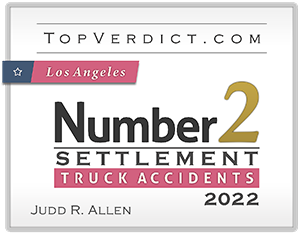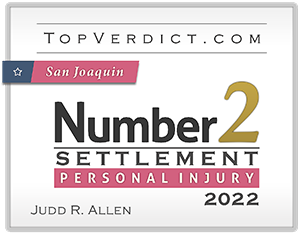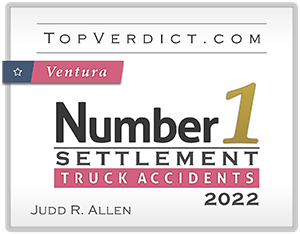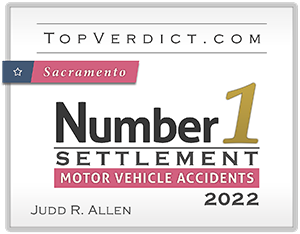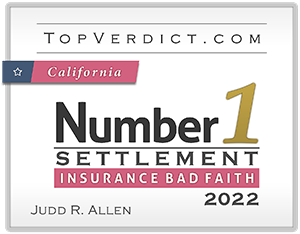 Filing a Pedestrian Accident Lawsuit in Glendale
Filing a pedestrian accident lawsuit in Glendale is a structured process that begins with a crucial step: consulting with a qualified pedestrian accident attorney in Glendale. In the initial consultation, the attorney will thoroughly assess the unique aspects of your case, which includes evaluating the severity of your injuries and determining who is at fault. This assessment sets the foundation for the subsequent stages of the legal journey.
Once your Glendale pedestrian accident lawyers have a clear understanding of your case, the next step involves conducting a comprehensive investigation. This process often includes gathering evidence, interviewing witnesses, reviewing medical records, and assessing the accident scene. It's a vital phase to build a solid case that establishes who is liable for the accident. Proving the driver's negligence or violation of traffic laws will be essential to move forward.
After completing the investigation, attorneys will dispatch a demand letter to the responsible party or their insurance provider. This letter will delineate the details of your claim and the damages you are requesting. If a settlement cannot be reached through negotiation, your Glendale pedestrian accident lawyers will initiate the formal process by filing a lawsuit in the appropriate court. The complaint filed will detail the allegations and damages you are seeking, setting the stage for the legal proceedings.
As the case progresses, both parties engage in the discovery process, where information and evidence are exchanged, often through depositions, interrogatories, and document requests. Throughout the legal journey, there may be opportunities for settlement negotiations, allowing your attorneys to advocate for your interests. In the event a settlement is not achieved, the case proceeds to trial, where your lawyers will present your case before a judge and jury.
If the court rules in your favor, you may be awarded compensation for various damages, including injuries, medical expenses, lost wages, and more. However, it's important to remember that either party has the option to appeal the verdict if they disagree with the outcome. Throughout this process, hiring skilled Glendale pedestrian accident attorneys is instrumental in pursuing fair compensation for your losses.
What Type of Claim Can I File After a Pedestrian Accident?
After a pedestrian accident, you can typically file a personal injury claim. These claims seek compensation for the damages you've suffered due to the accident. The specific type of personal injury claim may vary depending on the situation of the accident and who was at fault.
Here are some common types of personal injury claims that can be filed after a pedestrian accident:
Negligence Claim – If the accident occurred due to the driver's negligence, you can file a negligence claim. This claim asserts that the driver failed to exercise reasonable caution, breaching their duty of care, which resulted in your injuries.
DUI/DWI Claim – If the driver was intoxicated by drugs or alcohol during the accident, you can file a claim that directly relates to their impaired driving. This often provides a strong foundation for a personal injury claim.
Hit-and-Run Claim – If the driver involved in the accident fled the scene (a hit-and-run), you can file a claim through your own insurance under uninsured motorist coverage. This coverage helps compensate you when the at-fault driver cannot be identified or is uninsured.
Product Liability Claim – In uncommon instances, if a problem with the vehicle or a malfunctioning pedestrian signal played a role in the accident, you have the choice to file a product liability claim against the manufacturer or those accountable.
Comparative Fault Claim – In certain situations, both the pedestrian and the driver may be partially responsible for the accident. In these cases, you can initiate a claim based on comparative fault, which takes into account the shared responsibility for the accident.
Wrongful Death Claim – If a pedestrian accident leads to death, the family members who survive can file a wrongful death claim to request compensation for the losses they have experienced.
Inadequate Road Maintenance Claim – If the accident was caused by poor road conditions, you might be able to file a claim against the agency responsible for road maintenance.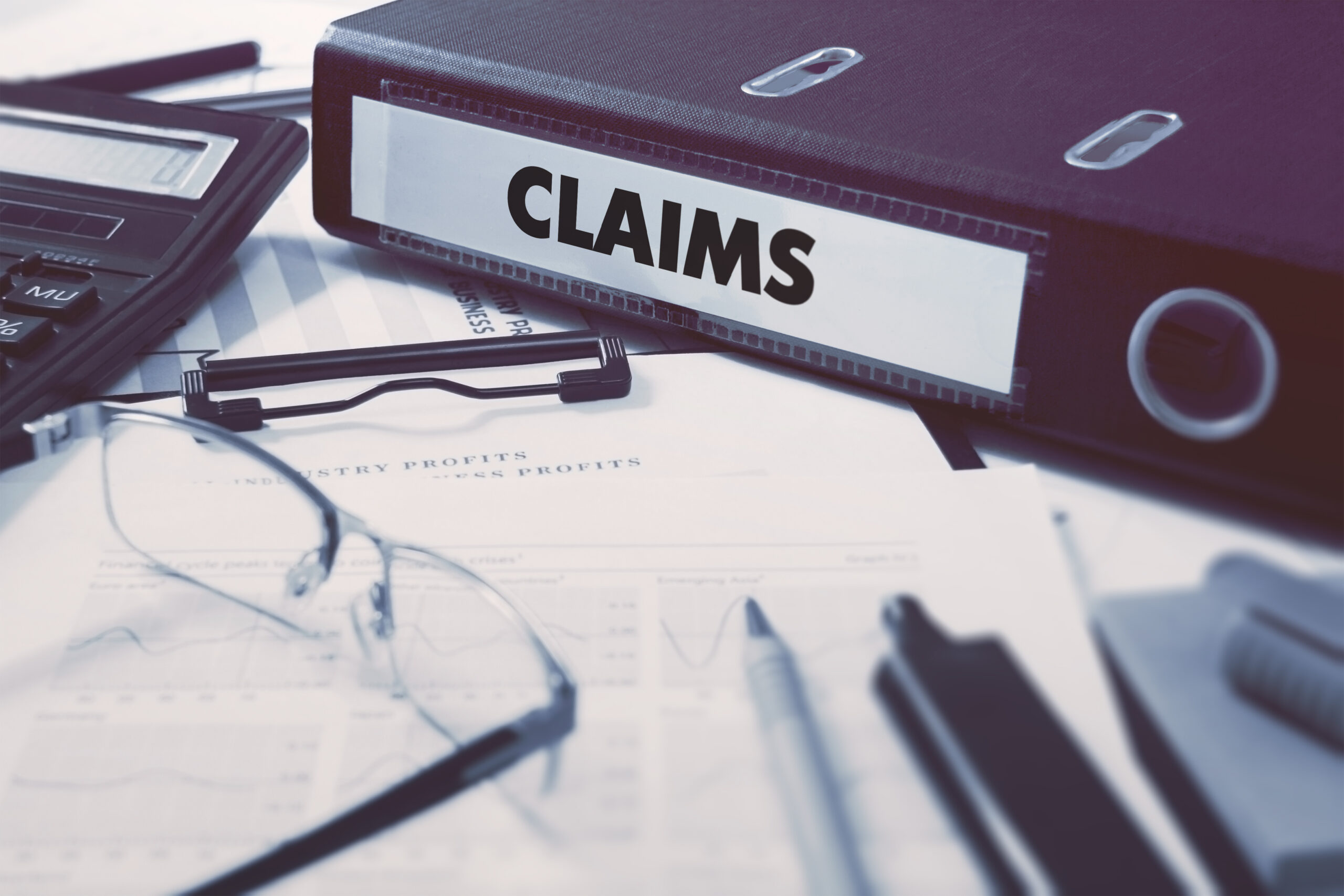 Paz v. Airfax Logistics (settled on 5/26/2020) – settlement in a case involving a client who was involved in a trucking accident and sustained a traumatic brain injury and other trauma.
– 
TINA ESHGHIEH
Why Do You Need to Talk to Glendale Pedestrian Accident Lawyers?
You need the help of Glendale pedestrian accident lawyers for several important reasons:
Legal Expertise – Pedestrian accident cases can be legally complex, involving a thorough understanding of personal injury law, insurance regulations, and local traffic laws. An experienced attorney has the legal expertise to navigate these complexities effectively.
Determining Liability – Establishing fault in a pedestrian accident is not always straightforward. A lawyer can conduct an inquiry into the event, compile proof, and establish responsibility for your injuries. They can safeguard your legal interests and construct a robust case in your favor.
Maximizing Compensation – A proficient lawyer specializing in pedestrian accidents in Glendale can assist you in pursuing the highest possible compensation owed to you. This encompasses reimbursement for medical costs, emotional distress, income loss, and additional aspects. They will strive to ensure that all your hardships are taken into account in your claim.
Dealing with Insurance Companies – Dealing with insurance companies can be tough because they usually try to pay out as little as possible. Your lawyer can manage all talks with the insurers, haggle for you, and ensure you are treated fairly while handling your claims.
Legal Advocacy – In the event of a lawsuit, your lawyer will provide solid legal advocacy in court. They will represent your interests, present your case effectively, and fight for your rights in front of a judge and jury.
Peace of Mind – Having a lawyer on your side provides peace of mind during a challenging time. You can concentrate on getting better while your lawyer deals with the legal components of your case.
Statute of Limitations – In California, there's a time limit for filing a pedestrian accident claim, known as the statute of limitations. If you miss this deadline, you may lose the chance to seek compensation. An attorney makes sure your claim is submitted within the necessary timeframe.
Personalized Guidance – Every pedestrian accident case is unique. An attorney can provide you with personalized guidance tailored to the specific circumstances of your accident, ensuring you make informed decisions throughout the legal process.
No Upfront Costs – Several pedestrian accident lawyers operate on a contingency fee arrangement. This means you don't have to pay attorney fees unless they succeed in your case. This setup enables you to have legal support without concerns about upfront expenses.
Our Glendale pedestrian accident lawyers are capable of protecting your rights, maximizing your compensation, and providing you with the legal expertise and support needed to win your accident claim.
Why Choose Arash Law's Pedestrian Accident Lawyers in Glendale?
Under the leadership of Arash Khorsandi, Esq., Arash Law's proud Glendale pedestrian accident lawyers are committed to helping victims get the justice and compensation they deserve. With our years of experience in personal injury law, we've successfully assisted many clients in Glendale and nearby areas, offering the legal help they need during tough times.
Our experience in handling these cases makes us stand out. We know the ins and outs of California's personal injury laws, the behind-the-scenes insurance negotiations, and the unique challenges of pedestrian accidents in Glendale. This knowledge is essential to stand up for our clients and guide them through the legal process.
Call The Top Pedestrian Accident Lawyers Glendale Trusts
Have you or someone you care for suffered injuries in a pedestrian accident? Have you tragically lost a loved one in an accident caused by someone else's negligence? If you are facing these challenges, get in touch with our experienced Glendale pedestrian accident lawyers at Arash Law, under the supervision of Arash Khorsandi Esq.
For further information on initiating a Glendale personal injury claim following a pedestrian accident, use our convenient online form. Our outstanding history of obtaining more than $500 million in client compensation demonstrates our legal proficiency. Your quest for justice begins with us.
You can reach us today at (888) 488-1391 to arrange a free consultation. Our Glendale pedestrian accident lawyers will discuss your case's specifics at your earliest convenience, and if you can't come to our office, we'll come to you. Wherever you are in Glendale, our legal team can reach you 24/7. 
Besides Glendale, Arash Law also provides legal services in nearby cities and neighborhoods, including Sunland, La Crescenta-Montrose, La Cañada Flintridge, Altadena, Pasadena, Alhambra, Monterey Park, Beverly Hills, Hollywood, Burbank, North Hollywood, and Sun Valley.