Glendale

Hit-and-Run Accident Lawyers
with over $500 Million Recovered in Compensation for Injury Clients.
You May Be Entitled to Compensation

Powerful Glendale Accident Lawyers Defending the

Injured in Hit-and-Run Cases
Glendale is no stranger to hit-and-run accidents. Yearly, many individuals and their families suffer because of other drivers' negligence and cowardice to face the consequences of their actions. A hit-and-run accident can be financially and emotionally devastating for victims. When a reckless driver leaves the scene after an accident, trust that our Glendale hit-and-run accident lawyers will fight to protect your rights. Call Arash Law at (888) 488-1391 to discuss your legal options.
A hit-and-run occurs when someone flees the scene of an accident without providing assistance or giving their name or plate number. Victims of such incidents often face greater challenges of receiving optimal care and recovery since the liable driver is nowhere to be found. To secure financial reparation for your injuries and losses, you need legal counsel standing up for your rights and making sure you get paid for any harm caused by other people's carelessness.
Do not delay getting assistance from the knowledgeable Glendale hit-and-run accident attorneys at Arash Law. We know how upsetting it can be when a driver leaves you after an accident, but there are solutions, and we are here to help. Call us right now or complete our online form for a free consultation.
Belanger v. City of Simi Valley (settled on 4/13/2021) – settlement in a case involving a client who was hit by a vehicle while working as a crossing guard resulting in orthopedic injuries as well as a traumatic brain injury.
– 
TINA ESHGHIEH
Hit-and-Run Statistics in California and The United States
In 2018, the AAA Foundation for Traffic Safety reported an average of 682,000 hit-and-run accidents in the United States annually. Since 2009, the number of fatalities from hit-and-runs has climbed by more than 7% annually. More than 737,000 such incidents occurred in 2015, making up more than 11% of all traffic accidents. Over 1,800 people lost their lives, and over 138,000 were injured as a result. The greatest number of hit-and-run deaths nationwide in 2016 was recorded in California, where there were 337 cases.
Why You Need Glendale Hit-and-Run Accident Lawyers for Your Case
In California, hit-and-run accident cases are different than typical car crashes. For one, victims cannot simply file a claim and seek compensation unless the driver is apprehended. Since this is not always the case, drivers ought to have uninsured motorist coverage.
Law-abiding drivers are at risk during accidents due to uninsured motorists, which were at 16.6% in 2019 in California, as reported by the Insurance Information Institute. You will have a difficult time getting damages from your own policy, even if you have uninsured motorist coverage. Insurance firms are known for their strategies of lowering the value of valid claims. This is where Glendale hit-and-run accident lawyers come in, as they can protect victims from their dirty tactics to ensure fair settlement amounts.
Our dedicated legal team at Arash Law can effectively compel insurance companies to compensate you fairly by thoroughly examining your insurance policy, building a solid case backed by evidence, and proceeding with a trial if necessary. Usually, being aggressive and skillful in court can persuade insurers to settle equitably rather than take a chance on a jury verdict. With our expertise in hit-and-run incidents and personal injury law, we can make a significant difference in your case.
What to Do After A Hit-and-Run Accident in Glendale, California?
What you do immediately following a hit-and-run accident can have a significant impact on your chances of obtaining financial recoveries. The topmost priority is, of course, to secure your safety and well-being, including that of other people involved, by moving to a safe location, if possible, to avoid further crashes or injuries. Afterward, follow these steps to the best of your ability:
Note down any information you can remember about the offending car, such as its license plate (even if partial), color, make, model, and where it was going.
Call the authorities for emergency assistance from law enforcement and medical personnel.
Request that witnesses remain and provide statements to the authorities.
Take pictures and videos of the accident scene and the surrounding area.
Provide the authorities with an accurate and direct description of what happened. Do not make any assumptions and avoid taking the blame, even to your insurer.
Consult with Glendale hit-and-run accident attorneys before engaging in discussion with any parties, including the insurance companies. They will guide you to the best course of action while safeguarding your rights throughout the legal process.
800+ Real Client Reviews Verified by Google
Why Do Drivers Leave The Scene After A Hit-and-Run Accident?
Colliding with another vehicle does not automatically result in imprisonment. Leaving the scene, though, presents more severe repercussions. Every motorist must have known this. So it begs the question of why anyone would risk facing the consequences instead of simply staying at the scene. Here are some reasons to explain why:
Having a suspended or revoked license
Having no license
Driving under the influence of alcohol or drugs
Carrying an illegal weapon
There is already a warrant for arrest
The vehicle has been stolen
No vehicle insurance
Fear of deportation due to being undocumented
In apprehending the fleeing driver, authorities will obtain information from you, eyewitnesses, and camera footage if available. The driver, when caught, could face misdemeanor or felony charges, depending on the circumstances of the crash. This will expedite the resolution of your case, as the fact alone that the motorist fled the scene already suggests fault on their part. However, the liable motorist may not have enough insurance, which can complicate your claim.
Representing Victims of Glendale Hit-and-Run Accidents
Representing victims of Glendale hit-and-run accidents, our dedicated attorneys at Arash Law play a critical role in seeking justice and compensation for those affected. Accidents where the responsible party flees the scene can be particularly distressing. In such cases, our legal team acts as advocates, helping victims navigate the legal complexities they will face in the aftermath.
Using evidence, surveillance footage, and witness testimonies, our attorneys work closely with law enforcement agencies to identify the hit-and-run driver. Using uninsured and underinsured motorist coverage, they also help victims assert claims against their own insurance companies. Throughout the process, Glendale hit-and-run accident attorneys provide emotional support to victims, ensuring their rights are protected and allowing them to focus on recovery and moving forward after a traumatic incident.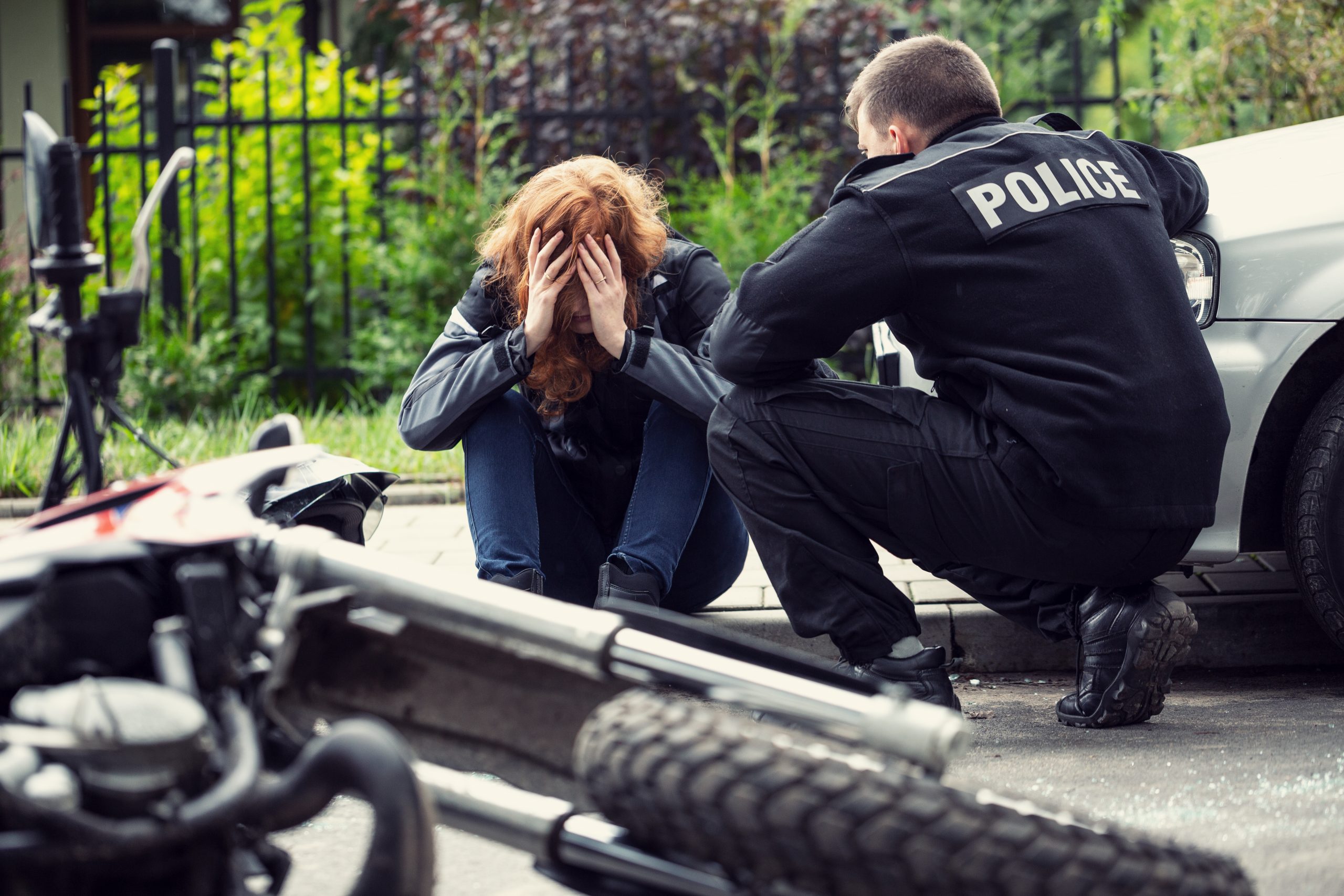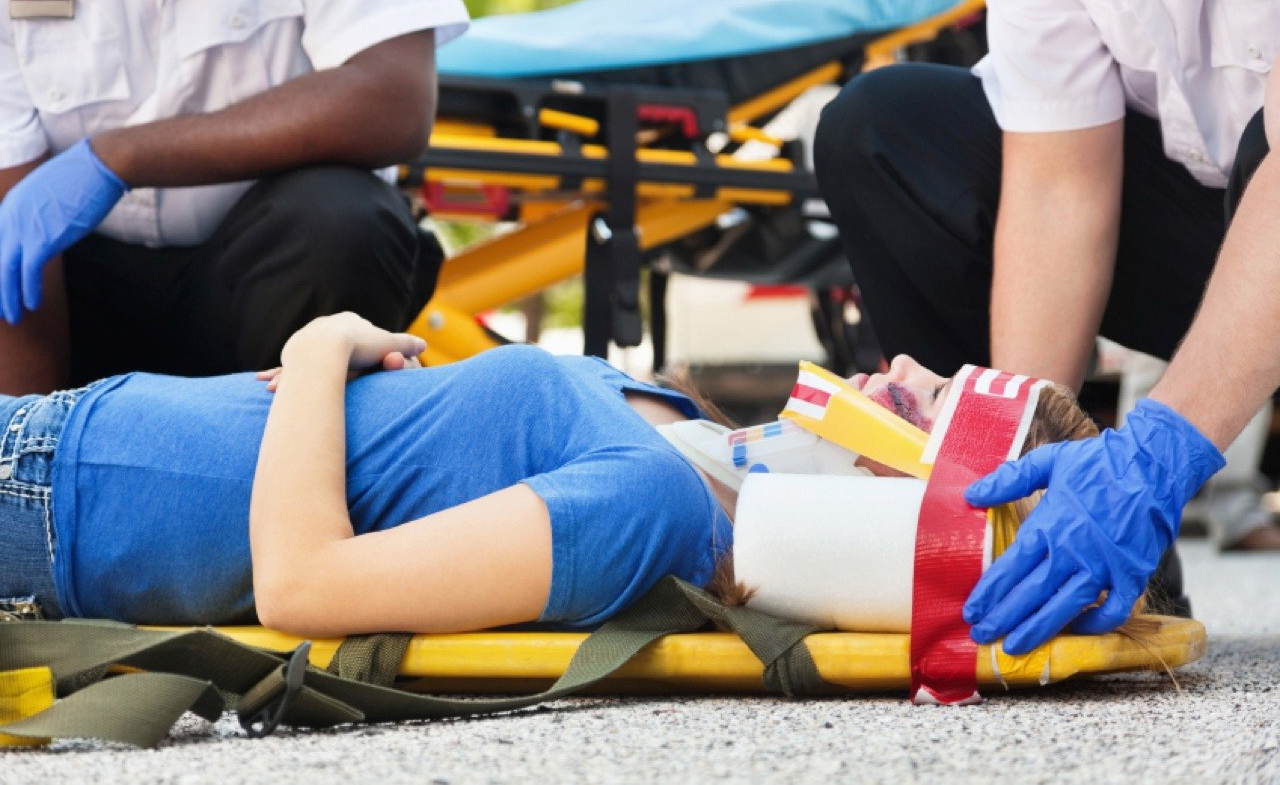 Hit-and-Run Penalties in Glendale, California
Under California Vehicle Code 20002, hit-and-run is a misdemeanor punishable by the following penalties:
Up to 6 months imprisonment
A fine of up to $1,000
Possible combination of jail time and fine
3 years of probation
Restitution for property damage
2 points on the California driving record
In California, the Penal Code 20001 applies to drivers who leave the scene of an accident without leaving identifying information. It can be charged either as a misdemeanor or as a felony with the following penalties:
Misdemeanor penalties:


Fine ranging from $1,000 to $10,000
Up to one year in county jail

Felony penalties:


Fine ranging from $1,000 to $10,000
16 months to 3 years in state prison
2 to 4 years in state prison in cases involving death or serious injury to another party
Common Injuries and Damages After A Hit-and-Run Accident in Glendale
No matter the type of vehicle, every traffic collision has the potential to result in any level of harm. If the perfect conditions exist, victims may suffer significant injuries that require extensive medical attention. Hit-and-runs worsen these unfortunate situations.
The following are some of the most common injuries our Glendale hit-and-run accident lawyers encounter when helping accident victims:
Head and brain injuries
Spinal cord injuries
Neck and back injuries
Internal injuries and organ damage
Bruises, cuts, and fractures
Wrongful death
A hit-and-run accident could also cause significant damage to your car. To alleviate the financial burden of having to deal with the aftermath, it may be in your best interest to obtain compensation for all your expenses. Glendale hit-and-run accident lawyers at Arash Law can help secure your monetary recoveries, thus easing your woes so you can get back on your feet at your own pace.
What Types Of Damages Can I Recover For My Hit-and-Run Accident Injuries?
If you are lucky, you can walk away from a hit-and-run collision with minor wounds. A violent crash, however, can lead to significant injuries, from broken bones to more serious brain damage. Aside from medication conditions, you will also have to deal with the damage the accident caused your car and perhaps other properties.
Such a financial burden can be too much for victims, especially when insurance providers are notorious for trying to underpay to preserve their business. That's why working with dedicated Glendale hit-and-run accident attorneys is beneficial, as it increases your chances of obtaining compensation.
The damages you can be entitled to receive following an accident can be categorized as economic and non-economic.
Economic damages are tangible losses that can be calculated, including present and long-term medical expenses, repair or replacement costs for property, present and future lost wages, and lost earning capacity.
Non-economic damages are intangible and are hard to quantify. This includes pain and suffering, emotional anguish, trauma, reduced quality of life, and loss of consortium.
Punitive damages may also be awarded if proven that the negligent party acted with malice and willful disregard of the rights of others.
A wrongful death compensation can be pursued when a loved one or immediate family is killed in a hit-and-run crash.
Obviously, being eligible for the aforesaid damages does not mean you will automatically receive them. The tedious process of obtaining compensation involves filing a claim against an insurance company, negotiating for a proper settlement, and winning your case by showing documentation of evidence and proof—an especially challenging aspect of hit-and-run incidents as the negligent driver is absent. This is something skilled personal injury lawyers in Glendale can help you with.
Who Pays for Damages in A Hit-and-Run Case?
Who's going to cover the medical expenses? How can lost income be recouped? Will pain and suffering, something hard to calculate, be compensated for? These and other legitimate concerns make getting through the aftermath of a hit-and-run or any other accident very challenging and stressful for victims. The following are the potential avenues of reimbursement and compensation for those who are suffering personal injuries.
The other driver: The driver can avoid the responsibility of causing a traffic incident all they want, but authorities are experts at locating those who evade the law. Once caught, they will find escaping the consequences of their actions impossible. Not only do they have to face legal repercussions, but they also must answer any damages victims sustained as a result of their negligence. Of course, their insurance company will have to receive the brunt of their client's financial responsibilities.
Your insurance provider: In some situations, especially when the driver is not caught despite efforts from the authorities, your insurance company may cover a portion or all of your losses and damages. Your policy will be examined to see how much of the liability is on them.
Workers' compensation coverage. Should a hit-and-run incident occur while an employee is on the job, workers' compensation benefits may provide reimbursement for related medical costs, missed income, and any additional damages.
Uninsured Motorist (UM) Insurance – How to Recover Compensation After A Hit-and-Run?
You have done all you could after a hit-and-run by reporting to the authorities and providing everything you know. Days turn into weeks that turn into months, and you still haven't heard anything. The sad truth is that the offending motorist may never be identified. It's not like they didn't care, but often, the police have more pressing cases to handle. So how can you recover compensation when you have no idea who hit you?
Uninsured motorist (UM) insurance protects you in such situations. In case of an accident, California motorists are obliged by law to have a minimum amount of liability insurance, which should include uninsured motorist coverage. If you are in an accident with a driver with no auto insurance, you might have to pay for your own losses out of pocket. Thanks to your UM coverage, you can seek financial relief by filing a claim with your own insurance company.
In a hit-and-run where you cannot file a claim against the unknown driver, regardless if they have auto insurance, you can instead submit a claim with your own insurance carrier using your UM coverage. This policy is the best approach to recovering losses, especially if it doesn't seem likely that the perpetrator will be identified.
The thing is, UM insurance is only provided by insurance firms as an option to their clients as it's not mandated by law. Opting not to have one requires declining in writing. You may be covered if you don't recall doing so. In the end, bringing a claim with your own insurance provider is still an uphill battle. They take care of their profits with their delaying tactics and lowballing techniques. Trust that Glendale hit-and-run accident lawyers will take care of them for you.
The Statute of Limitation – File Your Claim on Time
There's a time limit for accident victims who intend to submit a claim. This means you must move swiftly to pursue compensation after a hit-and-run. The statute of limitations dictates that limit, mandating all impacted parties to file their claim within the timeframe to ensure it's legitimate and able to be considered in court. Victims typically lose their legal right to sue if they are unable to submit a claim before the deadline expires.
In California, accident claims involving hit-and-runs are categorized as personal injury claims. Generally, these claims must be filed within two years of the date of the incident. Furthermore, any property damage resulting from the accident is subject to a three-year statute of limitations.
Although certain exceptions are considered, it remains critical for accident victims to observe all deadlines. All the necessary documentation and paperwork can easily overwhelm those who are recovering from injuries. Hit-and-run accident lawyers in Glendale can alleviate this burden by handling all the requirements for obtaining a monetary award.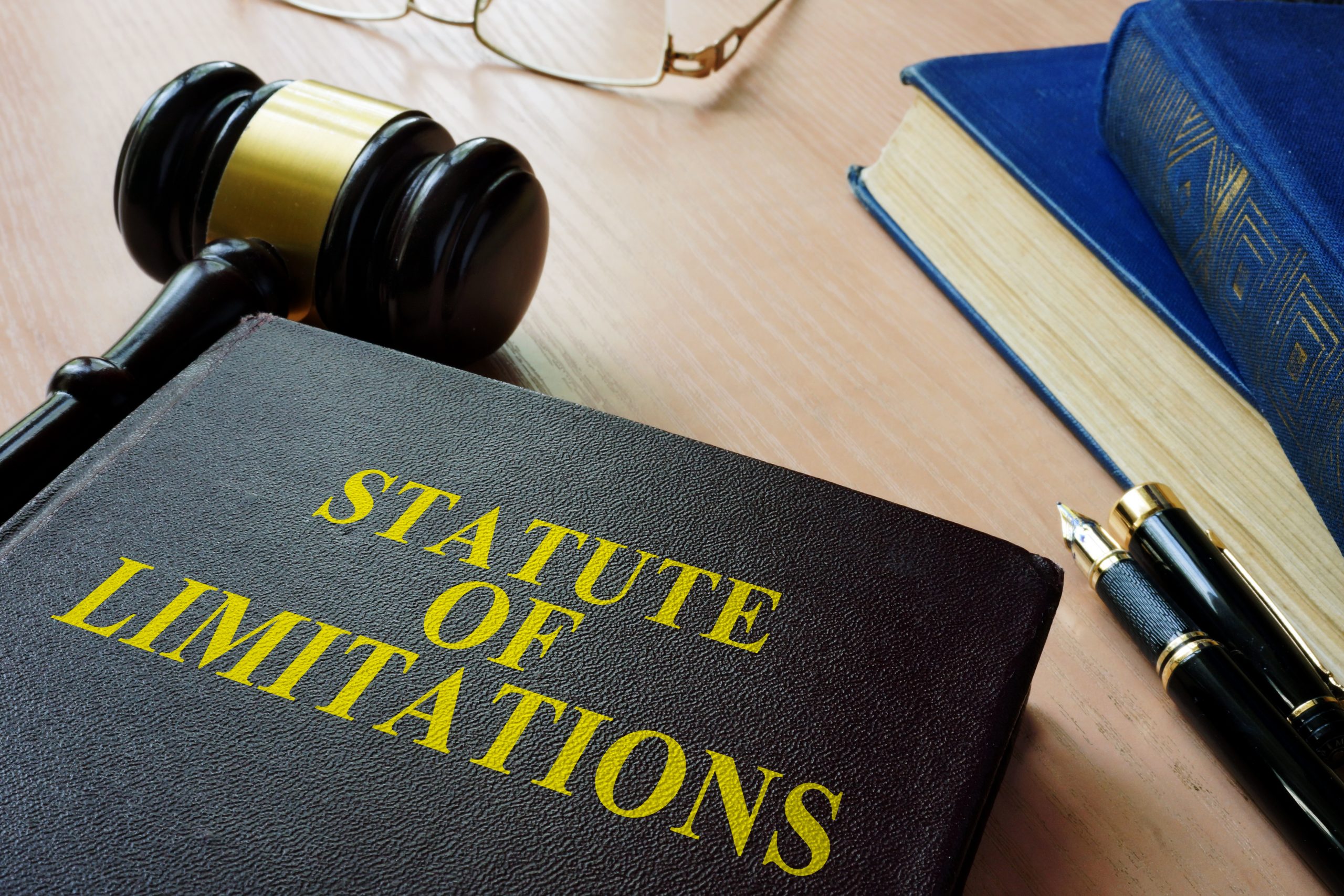 Settlement in a motor vehicle accident; client suffered internal injuries.
– 
JUDD ROSS ALLEN
Proving Negligence in a Hit-and-Run Case in Glendale
In proving negligence in a hit-and-run case, your Glendale hit-and-run accident lawyers should prove the following elements:
Establishing duty of care – Show that the at-fault party owed a duty of care to others on the road.
Demonstrating breach of duty – Prove that the hit-and-run driver breached their duty through their actions or omissions, causing the accident.
Gathering evidence – Collect witness statements, surveillance footage, and physical evidence like vehicle debris to identify the responsible party and demonstrate their negligence.
Causation – Establish a direct link between the at-fault driver's actions and the injuries or damages suffered by the victim.
Seek assistance from experienced hit-and-run accident attorneys Glendale trusts for legal expertise in building a strong case and pursuing compensation for damages, including medical expenses, property damage, lost wages, and pain and suffering.
Frequently Asked Questions About Glendale Hit-and-Run Accident Lawyers
How much does hiring Glendale hit-and-run accident attorneys cost?
Many Glendale hit-and-run accident lawyers work on a contingency fee arrangement. This means you only pay legal fees after they successfully recover compensation for you. In such cases, the attorney's fees are typically a percentage of the recovered amount. This allows accident victims to access legal representation without upfront costs. It's vital to discuss fee structures and any potential additional costs with your chosen legal counsel during the initial consultation to ensure transparency and clarity regarding legal expenses.
How can Glendale hit and run accident lawyers help with a hit-and-run claim?
Hit-and-run accident lawyers in Glendale have the experience and resources to investigate hit-and-run accidents, gather evidence to identify the liable party and build a solid case to establish negligence and causation. They help victims make sense of the technicalities of insurance claims, negotiate with insurers to ensure fair compensation for damages, and pursue legal action when a fair settlement isn't reached. Additionally, they offer invaluable emotional support to victims while advocating for their rights, ultimately helping them seek financial recovery after such a tragic incident.
How long will it take for me to receive payment after a Glendale hit-and-run accident?
The timeline for receiving payment after a hit-and-run accident can vary significantly due to several factors. It often involves the difficulty of identifying the responsible party, gathering evidence, negotiating with insurance companies, and, if necessary, pursuing legal action. If the at-fault driver is identified and has insurance, a settlement may be reached relatively quickly. However, if the driver is not found or is uninsured or underinsured, it may take longer to obtain compensation, and legal action may be required. Moreover, the extent of injuries and damages and the complexity of the case can impact the timeline. Skilled hit-and-run accident lawyers in Glendale can provide a clearer estimate of how long it may take to receive payment in your specific accident case.
Contact Arash Law's Award-Winning Hit-and-Run Accident Lawyers in Glendale for A Free Consultation!
Some hit-and-run attorneys in Glendale only worry about their paychecks and won't give the individualized attention your case requires to obtain the compensation you need. Arash Law, committed to helping each client get back to their life, extensively explores the specifics of your situation to know how to serve you better. We ensure no one is left feeling helpless.
If you or a loved one suffers due to a hit-and-run accident, you have legal grounds to file a claim, whether or not the at-fault driver is found. You can rely on our knowledgeable lawyers at Arash Law, led by Arash Khorsandi, Esq., to handle your claim with care and attention. We can confidently pursue and win your claim because we have the necessary track record of success and experience, recovering over $500 Million for clients, which will ultimately enable us to get you what you are rightfully owed.
For a free consultation, call us right now to speak with our experienced Glendale hit-and-run accident attorneys. We also extend our service to neighboring communities, including Sunland, La Crescenta-Montrose, La Cañada Flintridge, Altadena, Pasadena, Alhambra, Monterey Park, Beverly Hills, Hollywood, Burbank, North Hollywood, and Sun Valley.