San Diego

Uber Accident Lawyers
with over $500 Million Recovered in Compensation for Injury Clients.
You May Be Entitled to Compensation

Powerful San Diego Uber Lawyers helping

Injured Victims Recover Millions
San Diego's busy streets and beautiful vistas see countless Uber rides daily. But when rideshare accidents disrupt this landscape, you need good San Diego Uber accident lawyers on your side. Call Arash Law today at (888) 488-1391, and let us help you find justice.
Uber Technologies Inc., more popularly known as Uber, is a San Francisco–based rideshare company founded in 2009. Despite its relatively recent establishment, the company holds an impressive 87% of the U.S. market share. Currently, the platform facilitates over 17 million daily trips and has over 111 million monthly active users.
Uber operates primarily through smartphone apps, connecting riders with independent drivers using private vehicles rather than owning or directly hiring drivers. Many consider Uber a better alternative to riding taxis and other public transportation.
With many Uber drivers and passengers traveling on its roads, San Diego was one of the first cities to adopt Uber's innovative business model, enthusiastically promoting the rideshare industry. It is, however, also true that Uber-related accidents in the county are increasing in frequency as Uber's popularity grows.
Besides Uber passengers, these incidents also affect other road users. While Uber accidents are a relatively new aspect of the law, the compensation process remains similar to traditional car accidents: the at-fault driver must compensate the injured party.
A farm worker, suffered multiple broken bones and other orthopedic injuries resulting from an auto accident where the defendant driver attempted to make a left turn in front of our client in heavy fog.
– 
ARASH KHORSANDI
Out here in sunny San Diego, where the surf meets the city hustle, Uber's become part of the locals' daily life. Yes, Uber drivers undergo defensive driving seminars and background checks. However, they don't hold the specialized licenses or rigorous training that bus, taxi, and limousine drivers do. It's not to say that Uber rides are unsafe in general. It's just that many Uber drivers don't have professional training, which poses an added risk.
This model places riders in similar risk scenarios as everyday commuters. Unfortunately, the nature of their job, where they need to check the Uber app constantly, puts them at a higher risk of getting into an accident – this can also be a notable concern for other road users.
Uber crashes differ significantly from standard car accidents. Because the car functions as an Uber, it may need separate coverage from the driver's personal insurance. Proficient Uber accident lawyers in San Diego who understand these nuances know the major differences and necessary processes involved.
Ridesharing services like Uber have transformed the way we travel, but with this convenience comes new challenges on the road. As Uber's popularity surges, so does the spotlight on its safety records. Diving into Uber accident statistics offers a clearer picture of the risks involved and the state of ridesharing safety today.
An increase of approximately 3% in motor vehicle fatalities was attributed to the ridesharing industry, according to a 2019 research by the University of Chicago Booth School of Business. Larger cities experienced the greatest increase in accidents when ridesharing platforms like Uber became available.
Uber's annual safety report for 2019 to 2020 highlighted that 99.9% of their trips ended without any safety-related issues. With tens of thousands of daily trips and a high concentration of users in San Diego, San Francisco, and Los Angeles, even the 0.1% rate of potential accidents calls for a serious solution.
The fact that 101 individuals were killed in 91 fatal Uber crashes that year is incredibly alarming. It's also worth noting that the leading causes of these tragic collisions are speeding (32%) and drunk or impaired driving (23%).
800+ Real Client Reviews Verified by Google
Uber has become incredibly popular in recent years because it offers users a valuable yet convenient service. In counties like San Diego, you might not need to buy a car or wait for a bus if you have Uber service. Additionally, an Uber ride may cost less than a traditional taxicab. Despite their convenience, rideshares also come with their share of risks.
Common Causes of Uber Accidents
Many experts have praised Uber and other ridesharing services as possible solutions to drunk driving. However, the risk of Uber rides being involved in an accident persists, regardless of whether the drivers are distracted, on unfamiliar routes, or for any other reason.
The following factors contribute to rideshare-related accidents:
There is a limit of 12 hours per day for Uber drivers, assuming they are well-rested. However, it is common for Uber drivers to drive for longer periods of time, pushing themselves beyond their physical limits to make more money.
Uber drivers mostly rely on the in-app GPS when taking passengers to their destinations. Even though Uber requires its drivers to use hands-free devices, not all do so. There is still a risk of distraction even when using hands-free devices. Studies have repeatedly shown that both drowsy and distracted driving can be as dangerous as drunk driving due to drivers' impairment when tired.
In the same way as all other motorists, Uber drivers are expected to comply with all traffic laws. Drivers of Uber frequently drive in unfamiliar areas of the city and, therefore, need navigation apps or their Uber apps while driving. The drivers of these vehicles are more likely to miss traffic signs and commit other violations.
In the United States, speeding is one of the leading causes of fatal traffic accidents. Since the trip pays Uber drivers, some try to maximize their earnings by dropping off passengers quickly. By doing so, drivers are risking the lives of their passengers and other motorists.
Uber's lax requirements for driving make it no surprise that inexperienced drivers cause many Uber accidents in San Diego. A passenger is unlikely to be responsible for an Uber accident, regardless of how it occurs. Victims of Uber accidents may be entitled to compensation for their injuries.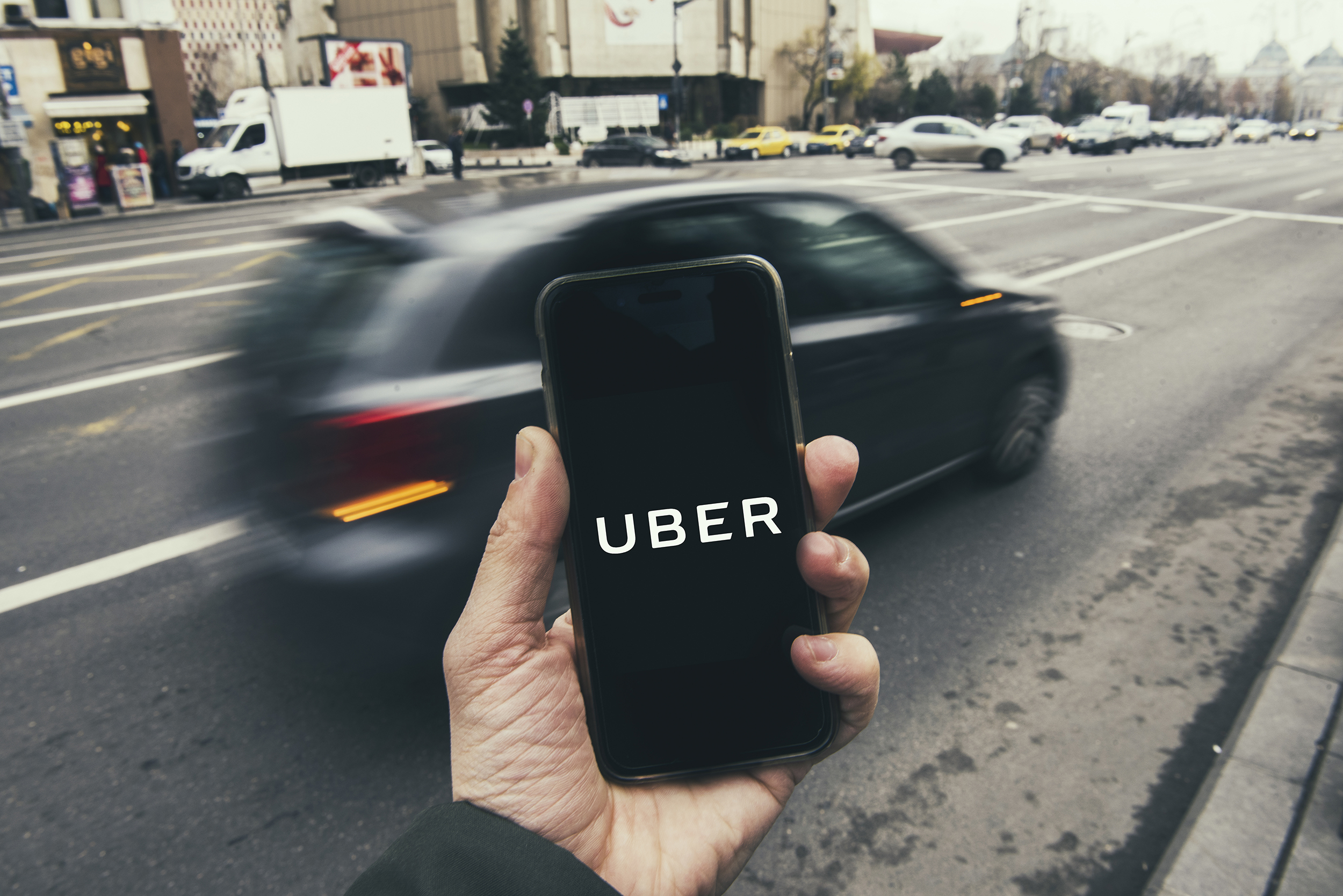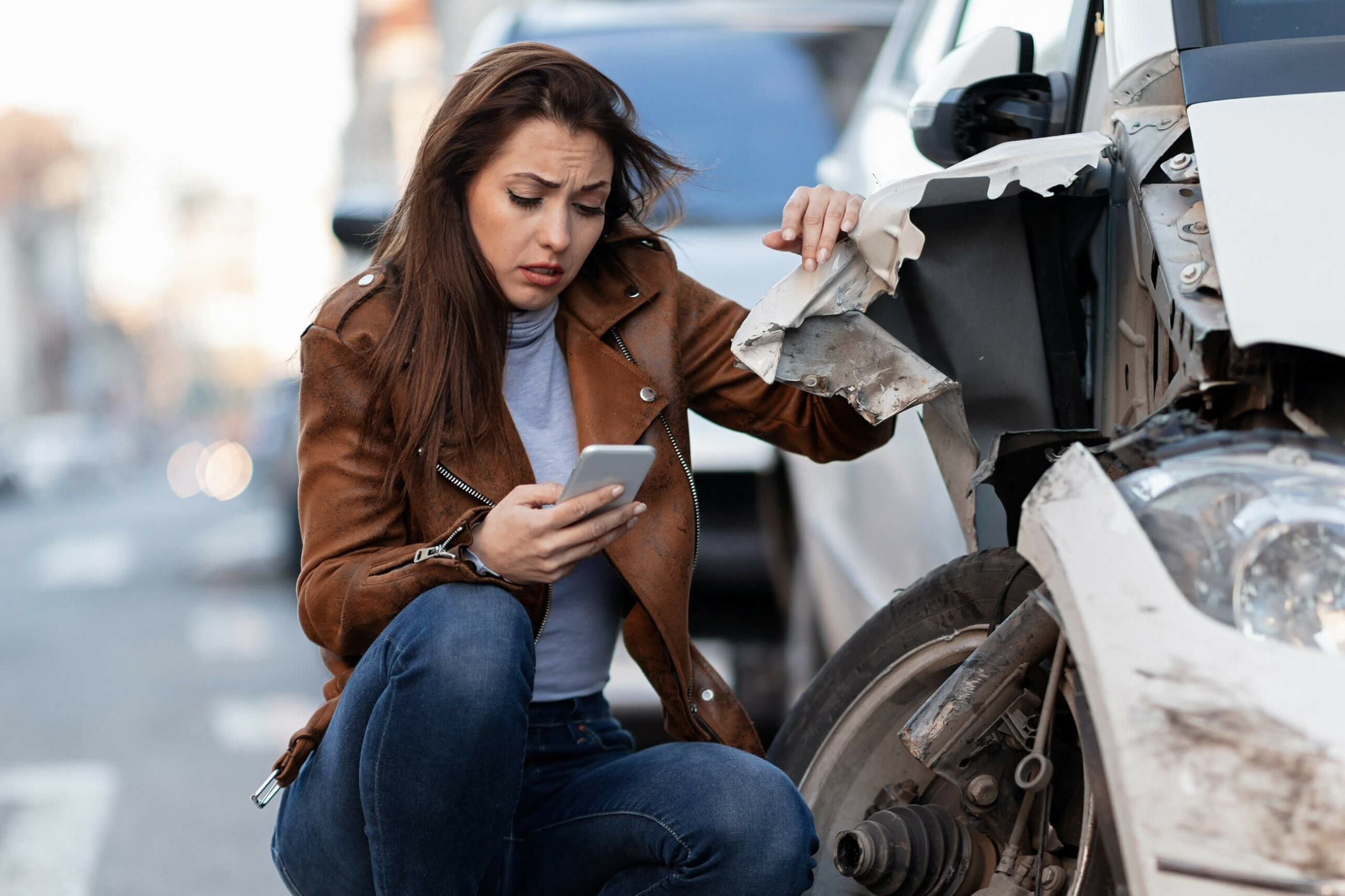 Common Mistakes Uber Accident Victims Make
The biggest mistake accident victims make is to speak directly with the insurance adjuster. At the time, providing information may seem harmless. But insurance companies know how to minimize liability by using your words against you.
Another mistake is when victims try to reassure the at-fault driver. Injury symptoms don't always appear right away after an accident. A rush of adrenaline can mask the pain for hours or even days after an injury. People often claim they are fine because they haven't felt any pain. When they experience symptoms of an injury, they don't realize that their initial claims could prevent them from getting compensation.
Another expensive mistake accident victims make is not hiring a lawyer as soon as possible. Your insurance adjuster knows how to reduce or eliminate the amount they have to pay for your injuries – good San Diego Uber accident lawyers know this too well. With the help of an experienced attorney, you can get the maximum compensation for your injuries.
How Uber Auto Insurance Works
As long as the Uber app is running, the vehicle's liability is covered by the company's insurance policy. Liability coverage varies depending on whether passengers are in the vehicle.
Four Periods of Uber Insurance
In California, rideshare companies such as Uber must purchase car insurance for their drivers. Rideshare insurance coverage varies based on four different periods or stages:
If the Uber app is not open or the driver is not accepting rides, the company's insurance policy is not applicable. Whenever this occurs, checking the driver's insurance policy first is best. If the at-fault driver lacks or has insufficient insurance for the victim's injuries, the victim can file an uninsured/underinsured claim with their policy, assuming they have such coverage.
Uber drivers have the following insurance limits when they are awaiting a ride request:
Bodily injury liability coverage of $50,000 per person or $100,000 per accident
Liability coverage of $30,000 per accident for property damage
After the Uber app matches a driver with a passenger, Period Two begins. Uber must maintain these insurances during this period:
A bodily injury policy of $1 million
Third-party liability coverage of $1 million
Protection of $1 million against uninsured or underinsured motorists
As soon as the Uber driver picks up a passenger, Period Three begins. Period Three coverage is identical to Period Two coverage. Until the driver drops off the passenger, this coverage remains in effect.
The specific facts of a rideshare accident can create complex insurance issues. Multiple insurance policies are often involved in these accidents, including those of the driver, Uber, and the accident victim. Those insurance companies that provide Uber driver coverage prefer not to pay claims, even when someone sustains severe injuries. If you speak to the adjuster before you consult with an Uber accident lawyer, you may not be able to receive a fair settlement.
What to Know About Self-Driving Ubers
Uber's use has already presented new challenges to the law dealing with auto accidents. Uber's use of self-driving cars in California has only complicated matters. Uber's self-driving vehicles pose several risks, including software glitches, limitations in detecting and reacting to unpredictable human behavior, adverse weather conditions, and the possibility of getting into road accidents.
Uber crashes involving self-driving vehicles can result in injuries. It's not too late to file a claim. You can file a claim in California within two years of the accident. Knowing your rights is crucial. Schedule a consultation today if you haven't spoken to San Diego Uber accident lawyers yet.
Who Are Liable for Uber Crashes in San Diego?
Our rideshare lawyers often receive questions about Uber's liability for car accidents involving Uber drivers. Rideshare driver legislation was passed in California specifically to address the issue, and the answer is very complex.
Usually, only negligent drivers are responsible for personal injuries in car accidents or, if the vehicle owner is at fault, the vehicle's owner. When an accident occurs with an employed driver, such as a taxi or truck driver, the employer is also liable. This is known as vicarious liability in the legal world. Accidents involving Uber fall somewhere between those involving private passenger vehicles and those involving taxis.
Uber drivers are independent contractors (not Uber employees) if Uber allows them complete employment and scheduling flexibility. Due to this legal distinction, Uber is generally protected from imputed car accident liability, and injured parties can sue the negligent driver for their injuries. Uber may, however, be held liable in some circumstances under Prop 22.
A rideshare company that fails to abide by specific safety and insurance regulations may be directly or indirectly liable for car accidents involving one. Due to direct liability, injury claimants and their families typically receive higher insurance payouts. In such cases, Uber's lawyers frequently attempt to contest liability. If you wish to bring a direct liability claim against Uber, you should only hire experienced Uber accident lawyers in San Diego.
Uber's Liability for Accidents
Uber and its competitors are subject to specific responsibilities under California's ridesharing legislation. Collecting compensation from their platforms may be possible when rideshare companies violate hiring, insurance, and driver safety guidelines.
You may want to ask Uber if it complies with background checks and safety training. Uber may be held liable for negligently retaining unsafe drivers if claimants fail to complete this training. Background checks can prevent cases of reckless driving or criminal assault, for example.
Sexual assault and harassment training
Courses on defensive driving
Risk factor identification and collision avoidance training
Criminal background checks at local and national levels
Background checks for traffic-related crimes (reckless or drunk driving) and/or driving records
Additionally, Uber must take action against any safety complaints against drivers. The law BPC 7460 mandates a zero-tolerance policy for drug and alcohol abuse among rideshare drivers. Anti-fatigue laws limit drivers to 12 hours of work in 24 hours, with a minimum of six hours of rest per day. San Diego Uber lawyers can access driver reviews, login records, and past complaints to determine if a driver should have been suspended.
Uber's Umbrella Liability Policy and Driver Injury Policy
Rideshare companies are required to meet certain requirements in California. Accidents involving commercial rideshares are generally not covered by personal auto insurance policies. Consequently, BPC 7455 requires Uber to carry at least $1,000,000 of personal injury liability insurance on its actively engaged vehicles.
Rideshare drivers are only covered by this insurance if they actively provide rideshare services at the time of the accident. Active engagement occurs between when a ride or delivery request is accepted and when the driver completes it.
Traditional motor vehicle accident laws apply when Uber drivers are not actively providing services. Uber's injury protection policy for drivers functions like worker's compensation insurance. Injured Uber drivers waiting for requests when logged in to the app may recover damages for their injuries. Dependents and spouses are also eligible for certain benefits cases. Uber accident lawyers in San Diego might help drivers and their families understand their rights and make appropriate insurance claims if another party is negligent in the accident.
What to Do If You Are Involved in An Uber Accident in San Diego
Almost like any other auto accident, Uber accidents follow a similar process.
See if anyone is injured and check to see if everyone is okay.
Report the accident to law enforcement.
Obtain witness information and pictures of the accident scene if possible.
Despite the appearance of minor injuries, you should seek medical attention.
Contacting San Diego Uber accident lawyers for an evaluation of your case.
Leaving your injuries untreated gives them time to grow and threatens your compensation rights. There is no such thing as a minor injury, especially when another person's negligence caused it. Contact us today for a free, no-risk consultation. Call Arash Law, led by Arash Khorsandi, Esq., today to speak with dedicated San Diego Uber accident lawyers.
Personal Injury Settlement
Our client was the victim of a rear-end accident who was left injured and severely in pain. Arash Law was able to outshine other injury law firms when he searched online, and thankfully we were able to handle everything for our client from A to Z — All that he had to do was ask and focus on his recovery. Our client's life has changed forever, and the compensation received for the pain and suffering has opened paths for new lifelong opportunities.
Personal Injury Settlement
Our client was the victim of a rear-end accident who was left injured and severely in pain. Arash Law was able to outshine other injury law firms when he searched online, and thankfully we were able to handle everything for our client from A to Z — All that he had to do was ask and focus on his recovery. Our client's life has changed forever, and the compensation received for the pain and suffering has opened paths for new lifelong opportunities.
Damages Victims Can Recover in A San Diego Uber Accident
Accident victims are entitled to hold negligent parties responsible for their injuries under California law. In California, anyone injured in an accident can sue the party or parties they believe caused the accident. In order for San Diego Uber accident lawyers to succeed, the following must be proven:
Injuries were sustained by the accident victim
Negligence was shown by the other driver
The victim's injuries were caused by negligence
The law generally provides for two types of damages – compensatory and punitive.
As the name implies, compensatory damages restore victims to their pre-accident status. There are two types of compensatory damages: economic and non-economic.
Economic damages include those that are relatively easy to quantify, such as:
Lost income
Reduced earning potential in the future
Damage to property
Expenses associated with past and current medical bills, including hospital bills
Future medical costs
Additional out-of-pocket expenses
Damages other than economic ones are more subjective, and their values are more difficult to determine. Even so, these damages are equally or even more critical in many car accident cases.
Non-economic damages include the following:
Pain and suffering
Distressed emotions
Reduced quality of life
Irreversible impairment or disfigurement due to the accident
Loss of relationship
Punitive damages are not necessarily meant to compensate victims. Using punitive damages, the legal system emphasizes the seriousness of exceptionally harmful conduct and discourages future cases of the same behavior. Damages like these clearly convey to others in similar situations that this type of action or behavior is intolerable.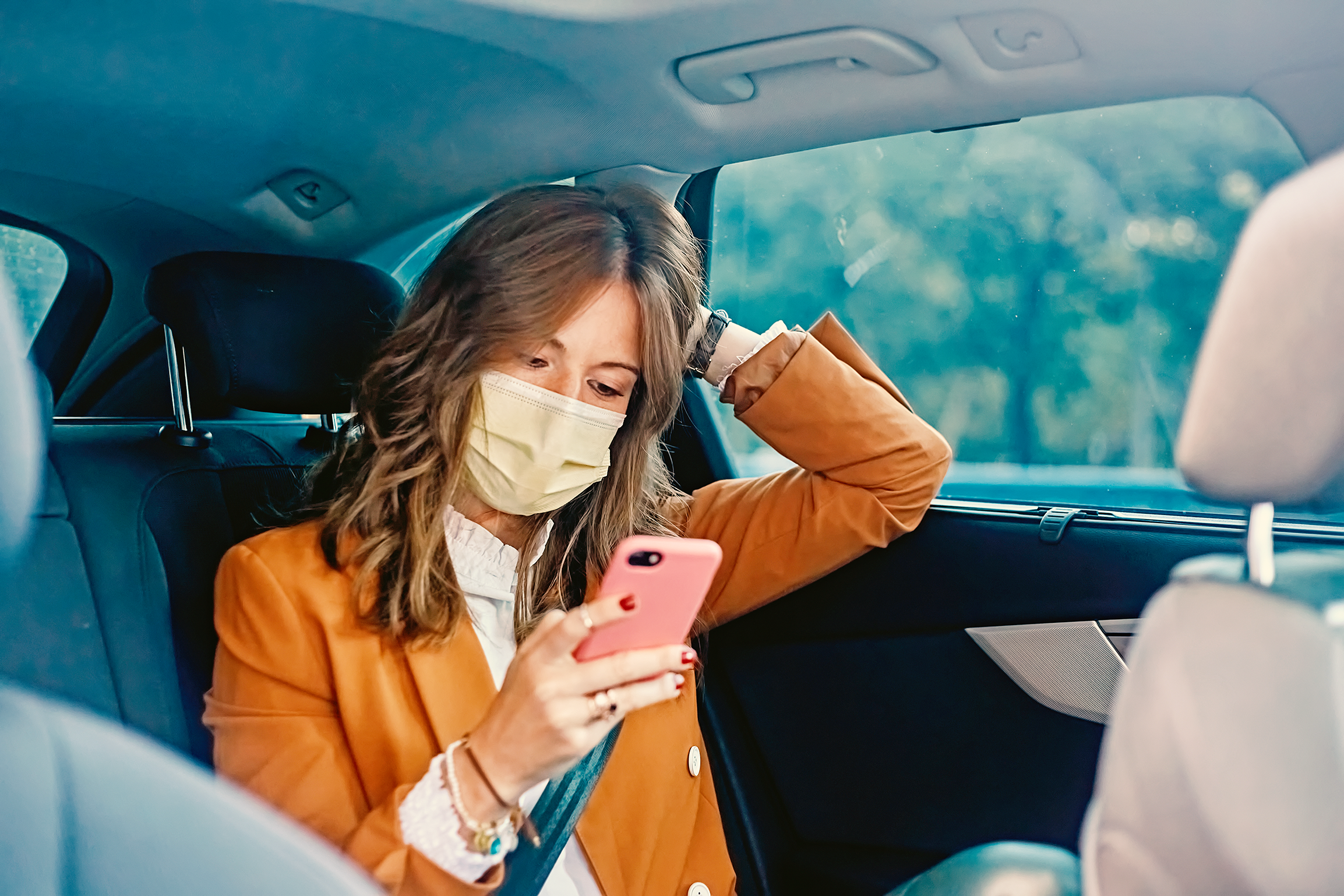 Settlement in a motor vehicle accident; client suffered internal injuries.
– 
JUDD ROSS ALLEN
Does California's Pure Comparative Negligence Law Apply in San Diego Uber Accidents?
When discussing damages in Uber accidents in California, it's imperative to understand the state's comparative negligence statute. Although Uber passengers are rarely responsible for their accidents, multiple parties are likely to be at fault.
Even if a victim was partially at fault, the law allows them to recover damages. For instance, a driver who is 60% at fault can still sue another who is 40% at fault, but their fault percentage reduces their recovery. For example, if a victim has $500,000 in damages and the Uber driver is 70% responsible, the victim will receive $350,000.
California's pure comparative negligence laws favor accident victims. However, it's still necessary to reduce an accident victim's role in the accident whenever possible to increase the likelihood of their claim being successful. Uber accident victims can rest assured that their case is in good hands by working with qualified Uber accident attorneys in San Diego.
Why Do I Need Help from San Diego Uber Accident Lawyers?
Rideshare cases are complicated and can result in high-value insurance payouts, so injured claimants need dedicated San Diego Uber accident lawyers to handle their cases. Unrepresented claimants frequently receive lowball offers from insurers or have their claims unlawfully denied. In addition, they might drown families in unnecessary paperwork to delay payment. If you are involved in a San Diego Uber accident, having an experienced attorney on your side can greatly increase your chances of recovering compensation.
How Much Do San Diego Uber Accident Lawyers Charge?
Most Uber accident victims struggle to pay their medical bills after serious crashes, and many need to rely on minor state disability benefits. San Diego Uber accident lawyers know that California families rarely can afford traditional legal fees after an accident. This is why most accident lawyers offer contingency fee arrangements.
These delayed fee agreements empower individuals to access crucial legal support immediately without diving into their pockets. The attorney receives a fraction of your total compensation as a fee. If no compensation is obtained, there will be no legal fees incurred.
Call The Best Uber Accident Attorneys San Diego Has to Offer
If Uber rejects your claim or proposes a settlement that doesn't fully address your damage, it's wise to consult the best Uber accident lawyers in San Diego.
Arash Law, led by Arash Khorsandi, Esq., has extensive experience managing intricate rideshare accident cases in San Diego and neighboring cities like Chula Vista, El Cajon, La Mesa, Oceanside, and Escondido, as well as larger cities like Los Angeles, San Francisco, Sacramento, San Jose, and Riverside. We've recovered over $500 Million in compensation for victims across California.
We're equipped to help you negotiate with Uber and, when necessary, initiate a personal injury claim. Determining who is responsible for the incident and ensuring you receive suitable compensation can be complex. Engaging with our San Diego Uber accident attorneys provides clarity and reassurance after such a traumatic event.
For a detailed discussion about your Uber-related accident, please call us at (888) 488-1391 or contact us online for a complimentary consultation.