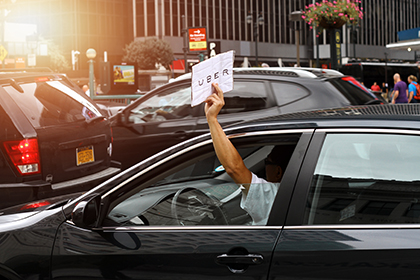 In the age of ridesharing apps like Uber, getting a ride has never been more convenient. However, knowing what happens if you're injured during an Uber ride and whether Uber's insurance policy covers you is essential.
When you use Uber to get where you need to go, you are putting your safety in the hands of someone unfamiliar. Even though Uber says they only hire skilled drivers, accidents can still happen. Knowing the scenarios that might affect your compensation claim is important if you're involved in an Uber accident.
As a passenger, you are protected by Uber's $1 million policy. However, getting compensation can be tricky since a negligent Uber driver who caused the accident is considered an independent contractor. If an Uber driver has an accident while not carrying passengers, their personal auto insurance may not cover commercial use, making it hard to claim damages. Third parties can only seek compensation from Uber if the driver had a passenger at the time of the accident. These factors all play a role in determining how Uber accidents are covered.
Navigating the intricacies of insurance policies and claims after an Uber accident can be challenging. Uber has faced legal action due to their unclear policy on accident liability. Although they offer $1 million in liability insurance, they have been accused of not compensating drivers and passengers for damages. If Uber denies liability for an accident, you may need to file a claim with either the driver's insurance or your own. A third-party insurer may cover the remaining expenses if Uber's insurance coverage is insufficient.
If you are involved in an Uber accident, it's best to talk to a personal injury lawyer about how to file a personal injury claim with Uber's insurance company and receive a settlement offer. Our experienced legal team at Arash Law, led by Arash Khorsandi, Esq., has recovered $500 Million for our clients. Our California Uber accident lawyers will fight for your rights to get the highest possible compensation for your accident claim. Call us at (888) 488-1391 to get a free consultation. If you file this claim, you might get more money than an insurance claim.
What Do I Need to Know About Uber's Million-Dollar Accident Policy?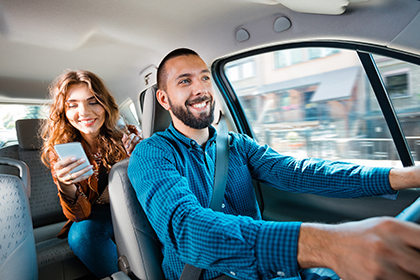 It's important to remember that if anyone gets injured in an accident while using Uber, they could receive coverage from Uber's comprehensive insurance plan. However, the regulations for drivers, passengers, and third parties may differ. Learning about the intricacies of their plan is beneficial as you use this ridesharing app.
Ridesharing is a convenient service that provides last-minute transportation for one-way trips. The number of people using ridesharing services keeps growing, notably among people aged 25 to 34, who account for 57% of all riders. The two leading companies in this industry are Uber and Lyft, with the primary distinction being their availability. As of early 2017, Uber has a presence in over 250 cities across 45 countries, while Lyft operates in more than 60 cities in the United States and Southeast Asia. Uber is one of, if not the most, widely used ridesharing service.
What should you understand about Uber's $1 million insurance coverage? Firstly, the coverage only applies in specific circumstances, and even under such circumstances, Uber is known to contest or dismiss claims.
Rideshare Applications

As technology companies, Uber, Lyft, and similar apps are usually not subject to the same regulations as taxi companies or similar transportation services. Through their services, people can find drivers willing to drive them around when looking for a ride. It is often convenient and quick to use an app of this nature and often cheaper than a taxi.

Safety Fees

When you book an Uber ride, a portion of the fare goes towards the safe ride fee. This fee covers the expenses of conducting background checks on Uber drivers, examining their vehicles, and providing them with safety training. However, it is essential to note that Uber cannot guarantee the safety of passengers, as accidents can happen on the road.

Employment Status


Individuals injured in an Uber vehicle may face difficulties seeking compensation as Uber drivers are not considered employees but independent contractors. Unlike the liability employers bear for their employees' actions, companies generally do not hold responsibility for the actions of independent contractors. This distinction has enabled Uber to deny liability in accidents involving their drivers.
Understanding the unique insurance coverage laws for Uber in California is essential, as they differ from those in other states and for personal car drivers. California has specific regulators for ride-sharing companies, legally known as Transportation Network Companies (TNCs). The minimum insurance coverage depends on whether the Uber driver has been assigned a potential passenger.
Our firm represents individuals involved in Uber accidents, including passengers, drivers, and those injured by Uber drivers. We can assist you in negotiating with Uber and filing any necessary personal injury claims. It may take some time to identify the party at fault for the accident and determine which entity will be responsible for your expenses. Our California Uber accident attorneys will provide you with the confidence and peace of mind you need after a difficult and traumatic experience. You can contact us online to schedule a free consultation with one of our Uber accident attorneys to assist you with your claim.
Uber Driver Insurance Requirements in California
Assembly Bill No. 2293, which became effective on July 1, 2015, is the law that governs Uber insurance coverage in California. Different insurance policies apply when an Uber driver's app is turned off (referred to as being "offline"), when there is no Uber passenger in the vehicle while the app is turned on, when the driver has not yet been paired with an Uber passenger (i.e., the driver is "available" but has not yet been "paired" with a potential passenger), and when the driver has been "paired" with the passenger and is on the way to pick up the passenger.
When Does Uber's Million-Dollar Accident Policy Apply?
Uber provides insurance coverage of up to $1 million under certain conditions. The decision of whether Uber will provide compensation will be based on the driver's activity at the time of the accident. The following are detailed explanations of different scenarios and their consequences:
Personal Use with No Passenger or Offline
If an Uber driver uses their vehicle for personal reasons and is unavailable to pick up passengers, their personal insurance policy is the primary coverage in this scenario. The driver's insurance policy and state laws determine the liability limits and coverage. For example, California Insurance Code §11580.1b states that the minimum state requirement for insurance coverage is the following:
$15,000 for injury/death to one person
$30,000 for injury/death to more than one person
$5,000 for property damage.
These amounts may not cover the full extent of damages in a severe accident.
Similarly, if an Uber driver is not signed into the app and not accepting ride requests, they are considered "offline." Uber's insurance policy also does not apply, and the driver's auto insurance is the only coverage. Any accidents that happen while the driver is offline are subject to the terms of their personal insurance policy.
Driver Logged In but Not Available for Pickup
If an Uber driver is logged into the app but has not yet accepted a ride request or picked up a passenger, they are considered "available" for pickup but not actively transporting anyone. In such cases, the driver's personal auto insurance is the primary coverage, and Uber provides supplemental liability coverage of $50,000 per injury (up to $100,000) and up to $25,000 for property damage. The driver can access this coverage if their personal insurance does not cover the full extent of damages or if they request it.
Available for Pickup – No Passenger
If an accident occurs with an Uber driver not currently transporting a passenger, their personal auto insurance will provide primary coverage. However, it's essential to know that Uber also offers supplemental liability coverage as an additional layer of protection. This coverage can provide up to $50,000 per injury (with a maximum of $100,000) and up to $25,000 for property damage. Remember that this coverage is only accessible if the driver's insurance limits have been exceeded and must be explicitly requested.
Carrying A Passenger
If an Uber driver gets in an accident while carrying a passenger, specific regulations come into play. Uber's comprehensive $1 million insurance policy protects both the driver and the passenger. This policy encompasses $1 million in liability coverage and offers $1 million in uninsured/underinsured coverage.
This coverage is helpful for passengers, drivers, and third parties when the at-fault party doesn't have insurance or their coverage is insufficient to cover the damages. However, this is when Uber tends to deny liability and coverage, possibly causing a spillover effect on the driver's main insurance company to refuse to pay as well.
Taking Legal Action with Denied Claims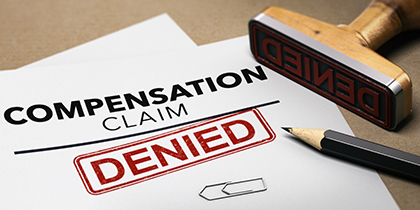 Uber's insurance provider may sometimes reject claims or argue that coverage does not apply. This could lead to legal disputes for individuals trying to receive compensation. Passengers, drivers, or other parties whose claims are declined by Uber's insurance company may decide to take legal action against Uber directly or file a claim with the driver's personal insurance provider. However, pursuing legal action can be difficult and may involve challenging Uber's categorization of drivers as independent contractors instead of employees.
The scenarios showcase the intricate nature of Uber's insurance coverage and highlight the significance of comprehending how it takes effect following an accident. Various insurance policies and legal factors may be involved depending on the situation. Therefore, it is crucial for those impacted by accidents to seek legal guidance and representation if required.
Will I Be Covered by Uber's Million-Dollar Accident Policy?
If you are injured while traveling in an Uber, you may be eligible to file a claim under Uber's insurance policy if certain conditions are met.
Not all Uber drivers are qualified for the position due to the required coordination and defensive driving skills necessary to navigate highways. Many roads will likely be outside most drivers' comfort zones, potentially leading to accidents or injury. In the event of a crash caused by an Uber driver, you can seek compensation if you demonstrate liability in your demand letter.
It is essential to contact an experienced personal injury attorney as soon as possible to explore your legal options. They can help you determine if you are entitled to compensation and guide you through the process of filing a claim. It is vital to act quickly, as there is a statute of limitations of two years from the date of the accident on personal injury claims.
It's important to note that Uber operates as a technology company rather than a traditional taxi or transportation service. Its primary role is to provide a simple platform that connects riders with drivers. Consequently, it is subject to different transportation regulations set by federal and state governments. Since Uber drivers are classified as independent contractors rather than company employees, Uber's liability is limited in the event of unfortunate incidents.
What Should I Do If My Uber Gets Into A Car Accident?
When involved in a car accident while using Uber, it is vital to take specific steps to protect yourself and your rights.
Step 1 – Check for Injuries and Seek Immediate Care if Necessary.
The first action you must take is to ensure your safety. Move to a safe location if possible. Take a moment to assess the well-being of everyone in the vehicle, including yourself, your Uber driver, and any other passengers. If there are injuries, you need to act quickly. Once you've determined it's safe, check on the other vehicle's occupants and offer assistance if necessary.
Step 2 – Report The Accident Immediately.
Call 911 for paramedics. While it's typically the driver's responsibility to contact the authorities in case of a motor vehicle accident, taking the initiative to call the police will ensure they are informed promptly about the Uber accident.
Reporting any motor vehicle accident involving injuries, fatalities, or property damage is mandatory. Even for less severe accidents, it can be beneficial to contact the police to create an official report, which can be helpful while filing an insurance claim. If your Uber driver has not already informed the police, you should make the call. When the police arrive, provide them with your account of the incident and note the police report number before leaving.
Step 3 – Send A Notification to Uber.
Apart from informing the police, it is crucial to file an accident report with Uber. You can conveniently do this online via Uber's website or through the Help segment of the Uber app. The report should have comprehensive data about the incident, including its location, circumstances, and descriptions of all vehicles implicated. If there are any injuries, report it as well. However, you need to seek medical attention first before discussing the degree of your injuries.
Step 4 – Seek Medical Attention and Collect Evidence of The Crash.
Visiting a hospital as soon as possible after being in an Uber accident is essential. This will help Uber's insurance provider determine your eligibility for benefits. Gather all necessary documents, like medical records, bills, and evidence supporting your injury claim. Additionally, collect evidence related to the accident, such as the police report, photos or video of the scene, screenshots of your Uber ride, and any communication you've had with Uber representatives. Collecting this evidence will help you build a stronger case.
Step 5 – File An Insurance Claim.
You are automatically covered by their insurance policy whenever you take a ride with Uber. The coverage you receive depends on the particular phase of the ride you are in. If you are a passenger during an accident, you may be eligible for up to $1 million in liability insurance. Here's a clearer breakdown of the coverage:
When the driver is available or awaiting a ride request:

$25,000 in property damage liability per accident
$50,000 in bodily injury liability per person
$100,000 in bodily injury liability per accident

When the driver has accepted a ride and is en route or during the trip:

$1 million in third-party liability, uninsured & underinsured motorist insurance, and comprehensive & collision insurance (up to the actual cash value of the vehicle, with $2,500 deductible).
However, you must not forget that if the Uber driver is not logged in to the app during the accident, Uber does not provide any insurance coverage. In such cases, the driver's personal insurance policy would cover injuries and property damage up to the policy limits. Nevertheless, before hastily settling a claim with Uber as an injured passenger, it's advisable to consult with an Uber accident lawyer to explore your legal rights.
Call The Best Uber Accident Lawyers in California for A Free Consultation
Your injuries and losses can be compensated if you were injured in an accident using Uber or other ride-sharing services. Our law firm specializes in Uber accident insurance cases and can provide a free, no-risk consultation and case evaluation. Our expertise and extensive experience span California, including major counties and cities such as San Diego, Los Angeles, San Francisco, Sacramento, San Jose, Riverside, San Bernardino County, Orange County, and Kern County.
Our experienced personal injury attorneys can help you navigate the legal process and ensure your rights to financial recovery are protected. Contact Arash Law, founded and managed by Arash Khorsandi, Esq., for rideshare claims. We have the most dependable Uber accident lawyers in California, with a proven track record of success. Our attorney's fee is based on a contingency fee arrangement, so we only charge you if we successfully recover compensation on your behalf.