Modesto

Uber Accident Lawyers
with over $500 Million Recovered in Compensation for Injury Clients.
You May Be Entitled to Compensation

Powerful Modesto Uber Accident Lawyers who are 

Personally Committed to Securing Your Justice
Car accident claims are tricky to navigate. They are more challenging when you consider the liability issues that an Uber accident claim has. Determining who can be held liable in a crash involving Uber requires the assistance of experienced Modesto Uber accident lawyers. Taking legal action is especially daunting on top of dealing with pain and injuries, so let the esteemed Arash Khorsandi, Esq. and his legal team at Arash Law help you.
Smartphone usage has increased throughout the country as more people use Uber and other rideshare apps to get around. It is no coincidence that with this change, there is also a spike in Uber accidents in California. Motor vehicle accidents in Modesto particularly are overwhelming and stressful for the victims, especially when insurance companies are working against you to maintain their bottom line.
Our Modesto Uber accident lawyers will guide you through the process and offer advice on how you can protect yourself. We have taken on cases similar to yours for decades, and have successfully recovered over
$500 million
for our clients with the resources and knowledge to investigate crashes, locate witnesses, and collect evidence. It is vital to overcome the defense tactics of the insurance company to achieve financial recovery.
Many insurance companies offer low settlements for personal injury cases or deny bodily injury claims. If you suffer an injury from an Uber collision, speak to our skilled Uber accident lawyers Modesto trusts. Arash Law offers free case reviews for your convenience, so learn about our legal team and how we can help by scheduling a free initial consultation. 
Rico v. Brian Walsh Brush Clearance (settled on 3/5/2022) – Settlement involving a farmhand who sustained a mild traumatic brain injury when a falling branch struck him on the head.
– 
TINA ESHGHIEH
Common Types of Modesto Motor Vehicle Crashes
Collisions can happen in many ways, some more common than others. In any case, all collisions are traumatic and life-altering to some degree. Our Modesto Uber accident lawyers handle various kinds of motor vehicle crashes, such as:
Rollover – These are harrowing crashes that result in severe injuries and property damage. Specific vehicles are more susceptible to rollovers than others, such as vans, small pickup trucks, and SUVs. Many times, rollover accidents result in death or catastrophic injuries. They also require extensive financial recovery.
Rear-end crash – When one vehicle follows too closely, a rear-end collision

can happen

.

 Generally, the trailing vehicle is responsible for the crash unless there is a malfunction in the lead car.
Single vehicle – These collisions are more common than you think. They typically happen due to drunk driving or run-off crashes.
Head-on collision – Head-on collisions usually involve one driver going in the wrong direction. The velocity and impact of these accidents often lead to fatalities.
Side-impact crashes – Often referred to as T-bone collisions, side-impact crashes frequently happen at intersections. The outcome will vary depending on the location of impact and vehicle damage. A quarter of all traffic deaths are due to broadside collisions.
The type of Uber collision you are involved in will help determine liability to obtain financial payment for your losses. Our Modesto Uber accident attorneys have experience handling these and other wrecks.
Most Dangerous Intersections in Modesto
Collisions can happen at any intersection within seconds. Researchers have collected data over ten years to find the most
dangerous intersections
in Modesto.
The following intersections are considered the most dangerous:
Bodem Street and Scenic Drive
Burchell Court and McHenry Avenue
Carver Road and Briggsmore Avenue
Coffee Road and Briggsmore Avenue
Evergreen Avenue and Briggsmore Avenue
McHenry Avenue and Briggsmore Avenue
Norwegian Avenue and McHenry Avenue
Oakdale Road and Briggsmore Avenue
Orangeburg Avenue and McHenry Avenue
Standiford Avenue and Sylvan Avenue
You should not avoid these intersections just because they are dangerous. An Uber accident can happen at various intersections throughout Modesto and California.
800+ Real Client Reviews Verified by Google
What Types of Injuries Are Common in Car Wrecks?
Car crashes can result in a variety of injuries. Some of the most common that expert Modesto Uber accident lawyers help victims recover from include the following:
Lacerations – Lacerations are cuts caused by sharp objects inside the vehicle. The severity will vary depending on the object and the cut's depth. Some can leave scars, while others do not.
Bruising – Bruises result from hitting objects within the vehicle, like the steering wheel, dashboard, or pressure from your seatbelt. These injuries will usually heal independently with some ice and rest.
Broken bones – These breaks can include fractures to the lower extremities, femur, pelvis, ribs, scapula, and more. These injuries can heal within a few months of physical therapy and medical care.
Cervical strains and sprains – Such strains and sprains often result from the rapid back-and-forth movement of the head and neck, such as in whiplash. Diagnosis and treatment will vary depending on the severity.
Burns – Burns have various degrees that will impact your treatment. You can suffer a burn in an accident if the car is on fire or other flammable objects are nearby. These injuries can require rehabilitation, skin grafts, and more.
Traumatic brain injuries – When the brain moves against the bony surface of the skull, it can lead to a TBI, like bleeding or concussion. These injuries can lead to lifelong cognitive impairments and can be life-threatening. Immediate medical attention is vital for victims.
Spinal cord injuries – Injuries to the spinal cord are some of the most severe that you can suffer. They can lead to partial or total paralysis of the extremities. The severity will depend on the area of the spinal column that was impacted.
Vertebral disc herniation – Impacting your mobility, these injuries can cause pain and lead to surgical intervention. This injury can stay with you for life.
Many other injuries not listed here can happen after an Uber accident in Modesto. Diagnosing your injury is the first step in your recovery. Once you've determined its severity and established a treatment plan, it's essential to work with skilled Modesto Uber accident lawyers in seeking compensation.
Common Causes of Auto Accidents
There are many causes of auto accidents, but they almost all come back to driver error. Some of the most common causes include:

Speeding – Driving over the speed limit means drivers cannot stop in time to avoid a collision or take evasive maneuvers. Speeding is an intentional and aggressive action.
Distracted driving – Multitasking at work can help accomplish more tasks. However, multitasking while driving can cause severe injuries, as distractions impact driving ability and cause crashes. Many motorists text, eat, drink, tend to children, or look at the GPS. There are laws addressing these actions, but other drivers do not seem to care.
Drug or alcohol impairment – According to the National Highway Traffic Safety Administration (NHTSA), drunk driving killed

13,384 people in the United States in 2021

. Drinking and driving is a leading cause of injury and death in crashes. Drinking is often coupled with other reckless actions like speeding or distracted driving. The same goes for using drugs while driving. Drug use can include illegal substances, prescription medication, and over-the-counter medications. Legal drugs have severe side effects that impact a person's coordination and judgment.
Failure to yield the right of way – During your driving test, there are questions about who has the right of way at four-way stops and other scenarios. Some drivers believe they always have the right of way. Other drivers are confused. In either instance, a collision

can happen

.
Falling asleep at the wheel – Sometimes, people are so tired after work or on a road trip that they still risk getting behind the wheel to reach their destination to rest. That is a grave error since fatigue leads to inattention, decreased cognition, and falling asleep while driving. It is best to get rest before driving. Even a short nap can make a difference.
Reckless driving – While driving recklessly on any road is dangerous

, it becomes even more perilous

on public roads and highways. Highway 99 has seen many collisions due to reckless driving. These actions can happen because a driver is angry or in a rush, which is common among Uber drivers trying to complete fares so they can get more. California issues steep fines for reckless drivers.
Ignoring traffic signs or signals – Drivers who "know the area"

or are in a hurry

will ignore signs and signals. They will not come to a complete stop or take the light entirely. These actions can lead to a severe collision.
Unsafe driving during inclement weather – No one can control the weather, but it is a significant factor in causing car accidents. Drivers must use discernment to adjust their driving

, as failure to do so

 can lead to catastrophic injuries.
Our Modesto Uber accident lawyers will investigate the cause of your collision and determine how the law applies. In some cases, there are criminal actions leading to your incident. Arash Law will hold liable those who are responsible for your losses no matter the case.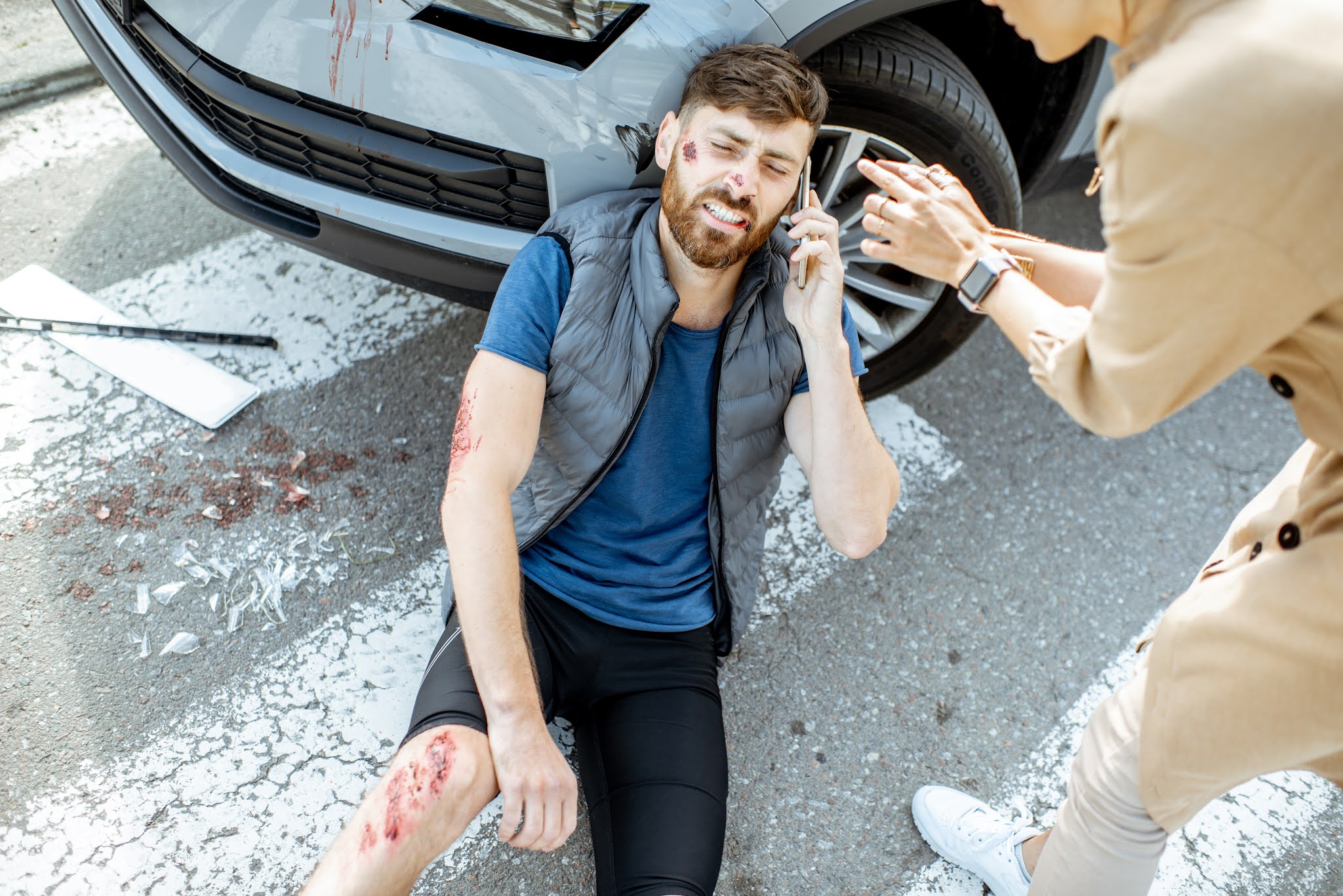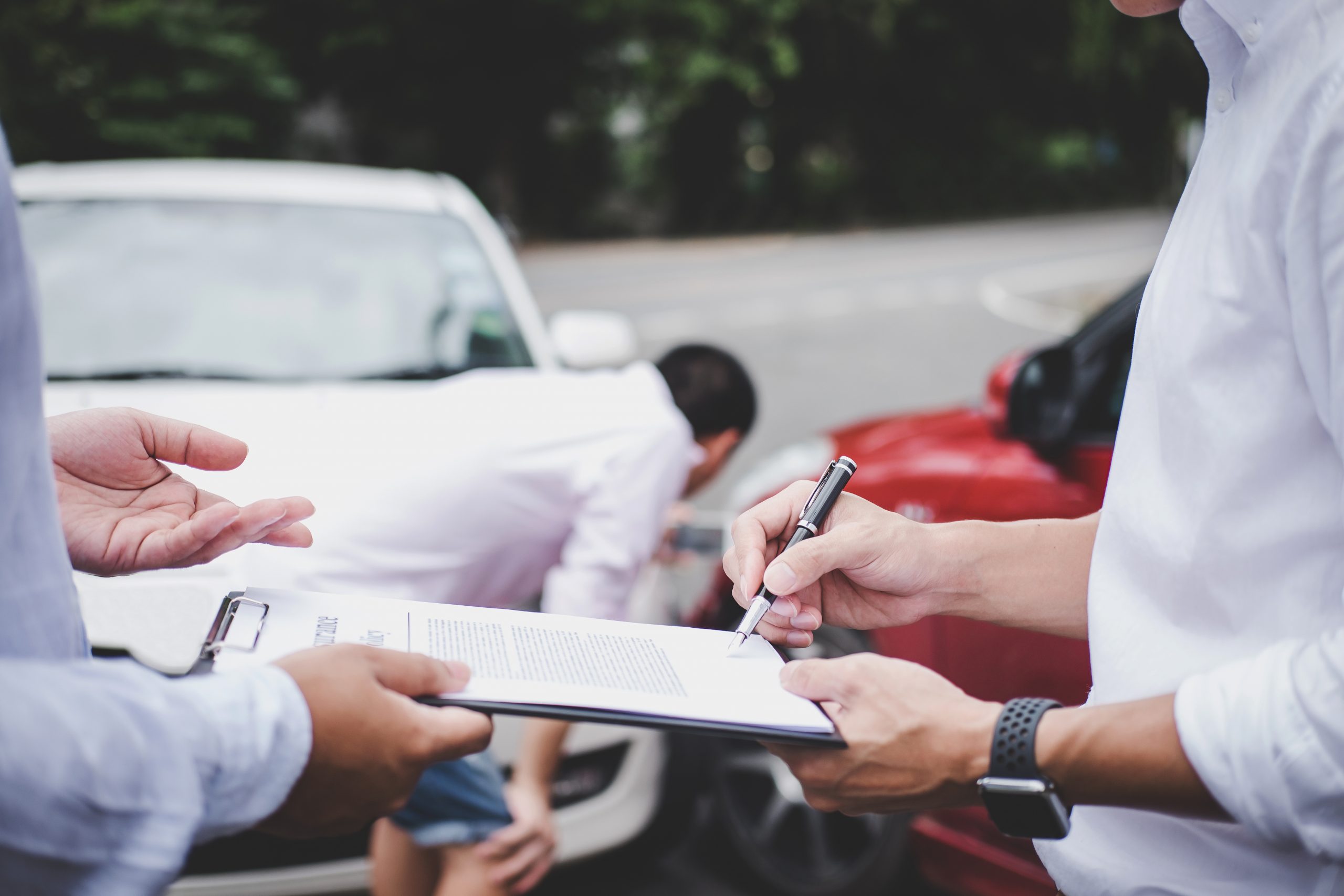 Filing Your Insurance Claim After An Uber Accident
Uber claims are more complex than other car accident claims. Uber drivers, for instance, are using personal vehicles for business purposes, and determining who will pay for your losses will depend on the driver's status during the collision. A private insurance policy is responsible for paying damages if the driver is logged off the app. These claims are slightly more straightforward since they are similar to other car accident claims.
A driver's insurance policy is also used in other Uber accidents. You can pursue a claim against the Uber insurance policy when the driver's policy is exhausted. You must discuss with reliable Uber accident lawyers in Modesto how such an approach applies to your case.
When an Uber driver is logged into the app and is marked available, level one of insurance will apply during a collision. This first level of insurance has $50,000 in bodily injury liability coverage per person, up to $100,000 for liability coverage, and $25,000 for property damage.
When an Uber driver has a passenger in the vehicle, the second tier of coverage will apply. This coverage will end when they drop off the occupant. The coverage level is $1 million for all recoverable damages. However, these benefits are difficult to access.
Victims may believe their bills will be paid without pushback since coverages are high. However, insurance companies train their employees to look for reasons to justify lower payments or deny claims. They are looking for ways to hurt, not help you. Refrain from handling these claims alone with the insurer. Instead, work with seasoned Modesto Uber accident lawyers for guidance in dealing with these big corporations.
When the insurance company knows you have legal representation, their strategy will change because they know they cannot continuously offer low payments. Without legal counsel, they will make bad-faith attempts to avoid financial responsibility, using your pain and desperation to get you to agree to their terms.
Our
Uber accident attorneys
in
Modesto and
California will review all relevant policies and help maximize your compensation. Our legal team from Arash Law can file your insurance claim for you, making sure that the insurance company will treat you fairly.
You should talk to a lawyer immediately if you or a loved one suffered an injury in an Uber crash. Our team will not let the insurance adjusters take advantage of you.
Benefits of Hiring Reputable Modesto Uber Accident Lawyers
Pursuing compensation without the assistance of experienced Uber accident lawyers in Modesto is not advisable. The most considerable risk you face by not having an attorney is not getting the financial restitution you deserve. While our goal is to recover them, there are many benefits to enlisting the help of legal counsel.
Among the benefits that Arash Law offers is reviewing all documents related to your collision. It is common for victims to overlook compensation avenues or minute details. By overlooking such essential facts, you might settle for less than you deserve.
Another benefit of having legal counsel is avoiding procedural errors that can jeopardize your recovery and benefit the defendant, potentially leading to a denied claim. No deadlines will be missed, and such procedural mistakes will be avoided once you work with our Modesto Uber accident lawyers.
Insurance companies love when victims do not have legal representation. That means they can exploit and convince you to take a lowball settlement. The adjuster, capitalizing on your lack of legal knowledge and need to settle, will sound empathetic and appear as if they want to help, aiming to gain your trust. However, they may use your words and actions against you.
You will get peace of mind when you work with Arash Law. Our team has decades of experience handling personal injury claims in Modesto and the surrounding areas, so we understand the legal challenges that arise from these claims. We can use our professional knowledge in your case and work to recover damages as swiftly as we can. You can focus on resting and recovering from this traumatic experience while your legal affairs are handled.
Filing A Personal Injury Claim in Modesto
An insurance claim is usually sufficient to recover damages after an Uber collision. However, if another party is liable but the insurance cannot fully compensate you, a personal injury lawsuit is the next step. You must have legal assistance from seasoned Modesto personal injury lawyers who focus on Uber accidents.
Legal representation during a lawsuit is the best way to obtain maximum compensation for injuries and losses. The basis of the suit will be negligence. One party failed to exercise reasonable care and caused a collision. It will take a great deal of evidence to prove your case and get payment.
You can go to the next step after you prove negligence and liability for your damages. Now, you must prove the extent of your injuries. You will likely have medical expenses and property damage, aside from the other losses you suffered in the accident. The extensive experience of Modesto Uber accident lawyers is invaluable for finding and calculating these losses, thereby enhancing your recovery to the fullest extent.
Claimable Damages in A Modesto Personal Injury Suit
California allows victims to recover all damages they suffer from a collision. The caveat is you must prove negligence and show proof of your losses. Uber injury victims can pursue economic and non-economic damages. Arash Law, spearheaded by Arash Khorsandi, Esq., can help identify your losses and calculate how much you should seek.
Economic damages are straightforward and hard to argue. The insurance company will struggle to argue against documentation and receipts showing your losses. That is why keeping all documentation related to your collision is vital. No matter how insignificant you believe it is, send it to our legal staff for review. Common economic losses include:
Vehicle repair costs at reliable auto body shops
Vehicle replacement
Short and long-term medical expenses, including chiropractic care and rehabilitation
Lost income
Out-of-pocket expenses like prescription drugs or medical devices
Non-economic damages are subjective and often deal with psychological or emotional suffering. These losses do not have a price tag but require monetary reparation. State laws acknowledge that accidents are traumatic and deserve compensation for the emotional aspect of these cases. The reality is that calculating your emotional pain and suffering is difficult.
There is no limit on pain and suffering damages. Diligent Modesto Uber accident lawyers will examine the details of your case, the extent of your injuries and treatment, and how it has impacted your life enjoyment. We will then work with you to determine the appropriate amount to include in your personal injury lawsuit.
Most personal injury lawsuits are resolved during private settlement negotiations. When negotiating, either side will consider the costs of going to trial compared to settling out of court. Both sides must then be willing to work together to accomplish the task of finding a mutually beneficial solution, making the process easier.
Private settlement negotiations can sometimes require mediation. This process involves a third unbiased party reviewing the arguments for the plaintiff and defendant and going back and forth, trying to resolve the matter. Both sides must agree to the terms for mediation to be successful. It's considered worthwhile, though, as some of the most challenging cases are resolved in this process.
Arash Law secured over $500 Million in damages for our clients. We are familiar with the local courts and have formidable negotiation skills that will help us negotiate fair settlements in private or during mediation. Our Modesto Uber accident lawyers will work hard to settle your claim swiftly, prepared to go to court if these efforts do not lead to a successful resolution.
Truck Accident Settlement
A top rated and large delivery truck company rear ended our client on the freeway. Our client was a middle aged woman who suffered neck and back injuries. The defense tried to blame it on her weight and pre-existing conditions. Eventually, we were able to resolve the matter at mediation, before going to trial.
Truck Accident Settlement
A top rated and large delivery truck company rear ended our client on the freeway. Our client was a middle aged woman who suffered neck and back injuries. The defense tried to blame it on her weight and pre-existing conditions. Eventually, we were able to resolve the matter at mediation, before going to trial.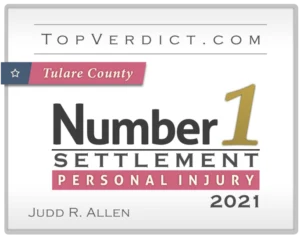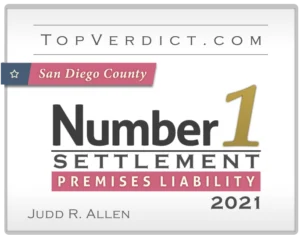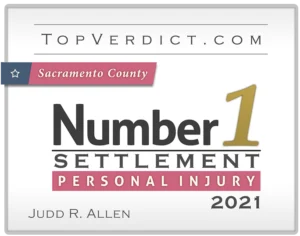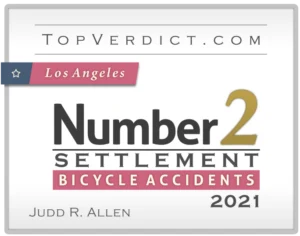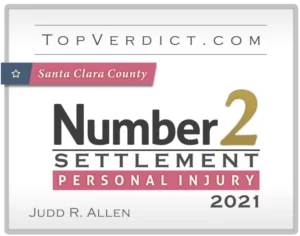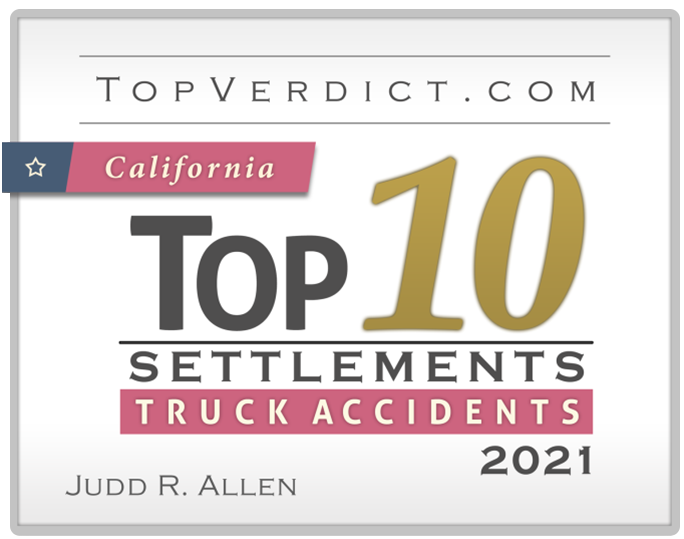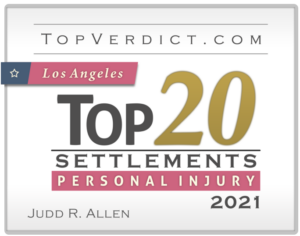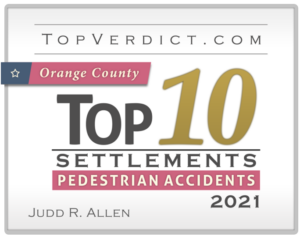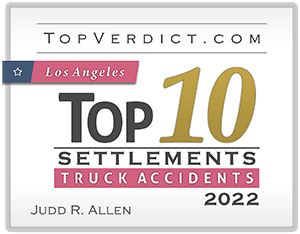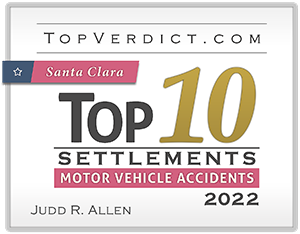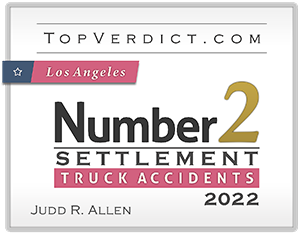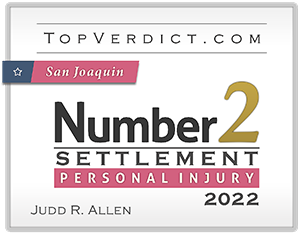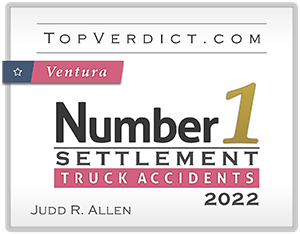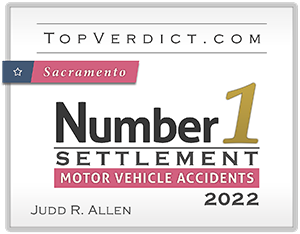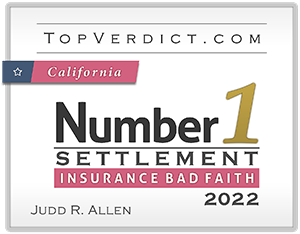 Who Is Liable for An Uber Accident?
The first step after any collision is determining who is liable for the crash. While this process is complex in Uber accidents, it remains vital. The complications for determining liability for an Uber collision come from the various insurance policies and procedural aspects Uber has. There are many potentially liable parties that you could pursue compensation from, including:

Uber driver – If you are in another vehicle and are struck by an Uber driver, you can file a claim through their insurance policy. This approach applies when the Uber driver is logged off or is logged in without a passenger. In these instances where they are not working, they are like any other driver.
Another driver – If you are an Uber passenger and another driver caused your accident, the other driver is liable for your payment. You can file a third-party insurance claim to recover compensation for your losses.
Uber – If the driver is logged into the Uber app and carrying a passenger, Uber is liable for injuries and losses. You can file an insurance claim with the company for your accident-related expenses.
Most accident victims are unfamiliar with these nuances, but our skilled Uber accident lawyers in Modesto know how to handle Uber accidents and get victims the compensation they deserve. Regardless of which policy we must use, however, an insurance adjuster is an inevitable aspect of the process. Dealing with them is difficult, especially when significant losses occur, so let our lawyers handle the adjuster and claim process.
What Insurance Coverage Do Uber Drivers Carry?
A common complication of Uber accident claims is which insurance policy to use. Uber drivers have personal and commercial policies depending on their status. Individual policies protect them, while Uber policies offer additional coverage when the driver is on the clock.
Driver policies will cover a good amount of claims, but the policy limits do not typically cover injuries resulting in permanent injuries or death. When there are catastrophic injuries like traumatic brain injury or spinal cord trauma, driver policies are rarely enough to cover the losses.
Insurance policy limits for driver's insurance plans include:
$50,000 per person for bodily injury
$25,000 for property damage
$100,000 total for bodily injury per accident
For injuries like broken bones and lacerations, these limits can be enough. However, for life-altering injuries like TBIs or paralysis, these limits will be exceeded within the year. Discuss your options with the esteemed Modesto Uber accident lawyers at Arash Law.
When Is Uber Liable for An Accident Injury?
In many instances where Uber is financially responsible for injuries and they know it, their lawyers will make the recovery complex or impossible. They are hired to save Uber money and will do whatever it takes to accomplish that task. Uber has implemented many limits and exclusions for insurance claims, having taken steps to avoid using response at superior.
The concept of response at superior is a legal doctrine that holds employers responsible for employees' actions. Uber avoids this responsibility by employing drivers as independent contractors, meaning the company has little oversight over its drivers.
Uber also offers auto insurance coverage but with many conditions. You must meet the following to access their insurance policy:
If a passenger using the app for transportation is involved in a collision, then Uber policies can apply.
Drivers are covered if they are on the app awaiting a ride request and are in a collision.
Uber will cover any damages not covered by a driver's private auto policy. It is contingent on whether the driver is picking up or dropping off a passenger and is in an accident.
If the driver causes an injury, Uber can be directly liable for the damages the victim incurs.
As you can see, there are a few instances where Uber's policy will apply. Even if your situation is on this list, getting those benefits is still challenging. Call Arash Law at (888) 488-1391 to schedule a free review and see how viable your case is.
What to Do After An Uber Accident – Gathering Evidence to Support Your Uber Accident Injury Claim
When you are an Uber passenger, you are putting your trust in the driver to get you to your destination safely. When you get into a collision and suffer injuries, this trust and duty are breached. On the other hand, if you are not in an Uber and suffer an injury, you also have the right to recover financial restitution.
Substantial evidence is required to resolve your Uber accident claim successfully. Evidence is imperative in all traffic collisions, particularly when injuries are sustained. When multiple insurance companies are involved in the claims process, you must have solid evidence to convince them. With that said, collecting evidence is challenging when you are still reeling from the aftermath of an Uber accident.
You can take some steps to protect yourself and have a successful car accident claim. At-fault drivers and their insurance companies will do anything to avoid liability and pay a fair settlement. You must have an airtight claim to prevent these efforts.
Here are some ways to protect yourself after a crash involving Uber:
Call 911 – Call law enforcement to report the collision. Their accident report will be essential to support your claim.

When calling 911, you must ask for medical assistance for injured parties.

Seek medical attention

–

Seek medical attention no matter how minor you think your injuries are

, or even

if you are unsure if you suffered one. Delays in medical attention can lead to problems with your physical and financial recovery.

Remember, medical professionals are the only ones who can give you a diagnosis and treatment plan, so their opinion is critical when proving your case. Keep medical records and receipts to use in your claim, as your medical records will serve as evidence connecting your injuries to the collision.

Gather evidence

– Collect as much evidence as possible. Also,

 photograph the accident scene and your injuries.
Collect driver information

–

Obtain the Uber driver's insurance and contact information.
Ask the Uber driver if they were logged into the app during the collision. Screenshot or save your ride information.
Get witness contact information – If possible, get the names and phone numbers of anyone who witnesses your collision.
Speak to trusted Uber accident lawyers in Modesto immediately – We can send someone to the accident scene within hours to gather evidence you might have missed.
Listed above is preliminary evidence available immediately following the accident. We will find more relevant evidence during a detailed analysis of your crash. Our Modesto Uber accident lawyers will review Uber policies, medical records, and more to build your case. We will investigate your claim in other ways as well, including:

Examining the police report for accuracy.
Gathering traffic surveillance footage

, which can require a subpoena,

to see if the collision was captured on film. If your crash is caught on camera, it can substantially solidify your claim. 
Identifying and interviewing any witnesses to the collision. Their statements will corroborate how the crash occurred.
All insurance policies are analyzed to find the best strategy to gain compensation, since the driver and Uber's policies are vital for your injury claim. Our accident attorneys want to ensure that all compensation avenues are considered for maximum recovery.
When necessary, we will also work with experts to reconstruct the accident. This reconstruction will show how the collision occurred and, therefore, prove fault. You must trust our experienced Modesto Uber accident lawyers at Arash Law to use their resources to investigate your case.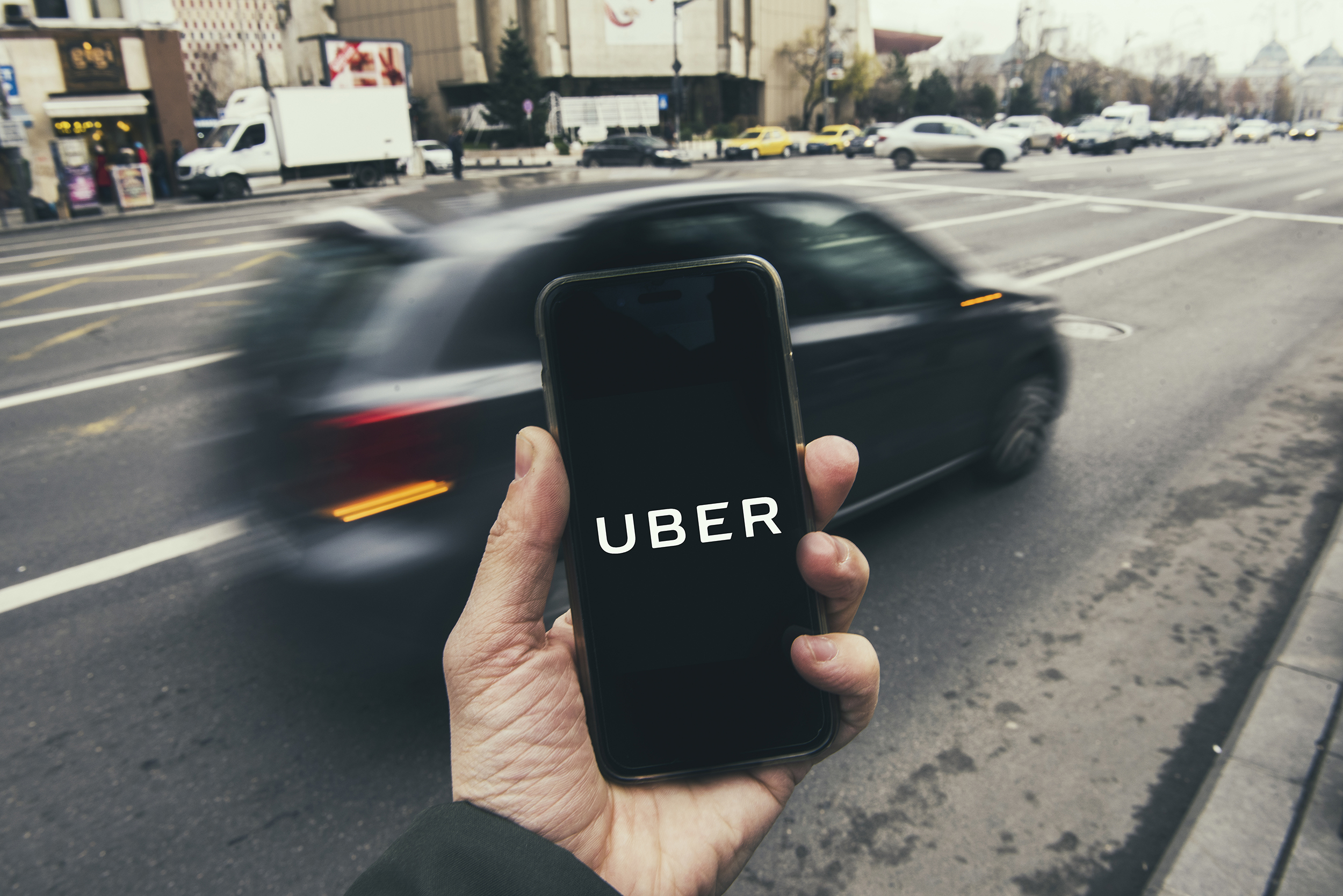 Settlement in a motor vehicle accident; client suffered internal injuries.
– 
JUDD ROSS ALLEN
Report Your Modesto Uber Accident
One of the best ways to protect yourself after an accident is to report it to relevant parties. Calling the police to the scene, for one, serves several purposes. When they respond to an accident, they must file a crash report detailing what they believe occurred. You can get a copy of this report from the police station or through a request made by your attorney.
On the other hand, insurance companies require accident reports when processing claims, and they will assign an adjuster to handle yours. You must report the accident to your insurer even if you are not at fault or an Uber passenger.
Lastly, the other driver's insurance company will want to speak to you and get your statement. If they contact you, refrain from giving them a recorded statement and provide them with the contact information for your attorney instead. Do not speak to them without legal representation present.
Can I Sue Uber If I'm Injured in An Accident?
Yes, you can sue Uber if you suffered an injury in an accident. However, suing Uber is not as easy as you might believe. Your injuries and situation will determine if you can sue the company, the driver, or both. The driver is usually liable, with some exceptions for severe injuries. Proficient Modesto Uber accident lawyers can help dictate when and against whom to file a lawsuit.
Will Uber Pay for Damages?
Drivers have limited protections when working for Uber since they are only hired as independent contractors. Uber is likely hoping not to pay for damages and losses during an accident. Still, Uber has a $1 million insurance policy that covers drivers on duty but does not apply to accidents when a driver is off duty.
Regardless of whether the Uber driver or company is responsible for the collision, we will pursue compensation for your losses. When you have grounds for a compensation claim, you can get paid for the following:

Medical costs –

Any medical costs you incur for your injuries or

for

managing

its

symptoms to reach maximum medical improvement must be included. Some injuries, like spinal cord trauma, broken bones, internal injuries, and traumatic brain injuries, require complex medical treatment. Trusted Modesto Uber accident lawyers can help you seek medical attention and pursue reimbursement for your costs.

Property damage – Any property losses, including vehicle repairs, replacement, or items like clothing and electronics, must be reimbursed. When you buy new items, keep the receipts to include them in your Uber accident claim.
Lost income –

Any days

you take

off due to the accident or to get medical attention will count towards your lost income. While proving past lost income with pay stubs and time off requests is typically straightforward, it becomes more complex if your injury permanently impaired you from working. Calculating this future lost income is challenging. You must, therefore, work with reliable Modesto Uber accident attorneys to secure it.

Physical pain, psychological trauma, and emotional distress –

The most pushback from the insurance company comes with these losses. They can seem impossible to tabulate, but our

law firm's Uber accident lawyers in Modesto have experience doing just that – maximizing this aspect of your claim.
Making Uber pay for your loss will never be easy but not impossible. Do not lose hope, as Arash Law is here to help.
How Long Does A Claimant Have to File A Personal Injury Lawsuit for a Modesto Motor Vehicle Collision?
All car accident claims in California must be filed within two years. After this date, you will lose your rights to pursue compensation. However, there are some exceptions. When a government agency causes an accident, for example, you have six months to file an administrative claim.
When you file a claim against a government agency, they will have 45 days to respond. If they deny your claim, you will have another six months to file a civil lawsuit in court. The new deadline begins the day you receive your reply in the mail or when it is handed to you personally. If you don't get a letter within 45 days, you will have two years to file a personal injury claim.
These deadlines are very confusing, and it's overwhelming when you are still recovering from the crash. Let the esteemed Arash Khorsandi, Esq. and his team of Modesto Uber accident lawyers at Arash Law handle all the legal heavy lifting for you.
What Are the Steps of The Personal Injury Claims Process in Modesto?
There are several steps in the personal injury claims process. The first is assigning liability, which can fall onto one party or several. Sometimes, it can be divided using the concept of comparative fault. Next, you must calculate losses. Filing an insurance claim with the at-fault party is the initial step in recovering compensation from a collision.
The next step in the process is litigation. This process involves filing a personal injury claim and entering ligation procedures. That means conducting discovery, negotiations, and mediation. Most Modesto personal injury claims are resolved here.
A trial will follow when there is no resolution during litigation or mediation, where both sides will present their arguments to convince a judge or jury. The final decision will be on these parties, who will award you compensation or deny your claim. Having proficient Modesto Uber accident attorneys on your side is the best way to get a favorable outcome.
Hire Award-Winning Modesto Uber Accident Lawyers Who Care About You
State Route 99 and Interstate 5 give motorists access to various parts of Modesto. These highways make the area heavily trafficked, resulting in frequent collisions. Arash Law, headed by Arash Khorsandi, Esq., is familiar with the changes in Modesto and the challenges drivers face. Call Arash Law at (888) 488-1391 for a free case review and ensure you do not miss any deadlines.
If you were injured in an Uber accident in Modesto, you need a lawyer to fight for your rights. Modesto Uber accident attorneys are compassionate about the victims' injuries but aggressive when dealing with the insurance companies. They deeply sympathize with the physical, emotional, and financial toll such a tragic event can take on you and your family.
Their expertise and extensive knowledge can help you make sense of the legal system and deal with the insurance companies to get the compensation you are entitled to. Don't wait. Contact our legal professional today to protect your rights and get the justice you deserve.
Our Uber accident lawyers in Modesto also serve nearby counties and cities, including Ceres, Riverbank, Ripon, Oakdale, Turlock, Stockton, Patterson, Manteca, Atwater, Merced County, Alameda County, San Joaquin County, Tuolumne County, and Calaveras County.