Our Calaveras Injury Law Firm

Doesn't Just Win,


We Win Big!
You May Be Entitled to Compensation

Get Superior Results With The Help Of An

Award-winning Injury Law Firm in Calaveras, CA
Just near Sacramento, Calaveras County is located in the High Sierra region of California. With a small population of roughly 47,000, the County of Calaveras covers about 1037 square miles and is made up of San Andreas and Angels Camp.
Though Calaveras County is small compared to some of California's largest counties, it has a dynamic transportation network, including State Routes 4, 12, 26, and 49. Sadly, this also means that residents may experience accidents, like auto accidents, which are the leading cause of personal injury in many communities all over the state.
Even in safe, trusted communities like Calaveras, accidents can still happen, and when they do, they could have a life-altering effect on your life. Along with medical bills, you might also miss work and face a lengthy recovery period. But if the accident that caused your injuries was not your fault, then you shouldn't be responsible for paying.
There may be instances in which you are legally entitled to receive full compensation for the costs you incur. It doesn't matter if the person who caused your accident didn't intend to harm you. Unfortunately, many insurance companies will keep you in the dark about this necessary piece of information. This is why you need to connect with a personal injury law firm in Calaveras. Moreover, we can help you file an insurance claim in order to recover all the losses you have suffered.
Call us at (888) 488-1391 or complete the "Do I Have A Case?" form on this page to learn more and arrange a FREE consultation with one of the most trustworthy injury law firms in Calaveras, CA—Arash Law, headed by Arash Khorsandi, Esq.
Mild Traumatic Brain Injury
December 2016: $22M+ verdict in a mild traumatic brain injury case. The entire details of the case can be found in the public record filings by the defendant entity that sued its defense
–
BRIAN BEECHER
IF YES, You may be able to recover financial compensation. TELL US MORE: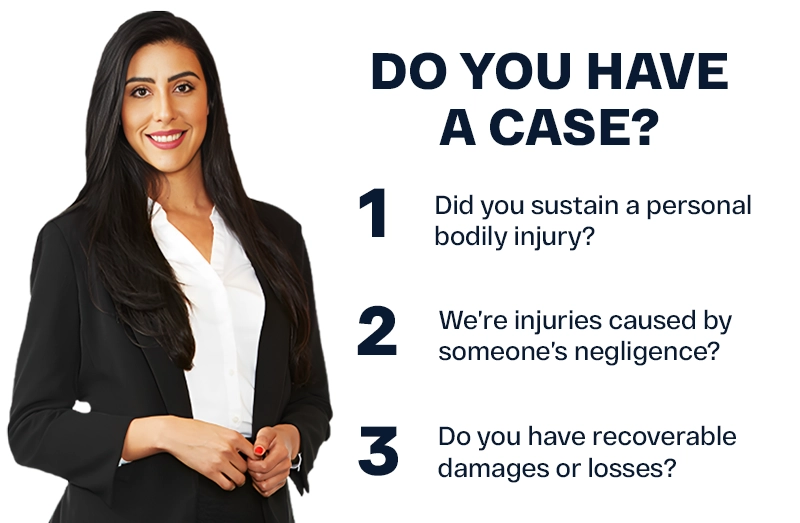 IF YES

, You may be able to recover financial compensation.

TELL US MORE:
6 Reasons Why People Seek Help from Injury Law Firms in Calaveras, CA
Our firm has handled a wide range of personal injury cases over the years. It has become clear that some of the most common causes of injuries and lawsuits in Calaveras County follow a similar pattern:
Assault
A victim of assault can suffer from a variety of circumstances, and the assault can be so severe that they need to be hospitalized or as minor as being spat on or pushed. In any case, assault is very serious in the eyes of the law, and you can receive substantial compensation if you have the right personal injury attorney on your side.
Workplace Injuries
Employees who are injured at their workplace are also entitled to settlements. Special emphasis is usually placed on the time lost from work and the financial impact of paying medical bills, especially if the victims were the primary providers.
Slip and Fall Accidents
Most people are surprised to learn that slip-and-fall accidents are among the leading causes of personal injury lawsuits in Calaveras County. Although slip-and-fall accidents usually result in relatively minor injuries for the average person, incidents can be fatal when they happen to elderly victims.
Wrongful Death
Losing a loved one due to another person's negligence is perhaps the hardest thing anyone can experience. However, these cases have a very limited time frame for filing a claim. Our personal injury law office in California has won some of the largest settlements for wrongful death cases. We can help you if you have lost a loved one due to the actions of others. Contact us as soon as possible for a free consultation.
Product Liability
Defective products may cause injuries to victims. It happens occasionally, but it's not the leading cause of personal injury lawsuits in Calaveras County. Regardless, having a reliable law firm to have your back is better than going through your claim alone.
Car Accident Claims
Auto accidents have increased significantly in Calaveras and other parts of the state, including Valley Springs, Amador County, Angels Camp, Folsom, Roseville, and San Andreas.
Oftentimes, victims of vehicular accidents seek help from law firms specializing in personal injury claims. Our powerhouse law firm in Calaveras, California, with over 50 legal professionals, is only a phone call away from you. Whatever time of day or night, we're available every day of the year.
3 Important Things You Should Do When Injured in Calaveras
In the event that you are injured in an accident, do not let anyone downplay or disregard your injuries. Pain, no matter how minor, can worsen over time or end up costing a lot more to treat than you expected. Additionally, a personal injury claim is valid if the injury was the result of someone else's negligence. Following the accident, you can take the following steps to protect yourself and strengthen your claim:
Be sure to document everything. Personal injury claims are made to recover the costs of your damages, ideally leaving you in the same position as before your accident. To help create a solid case, all damages must also be documented. You can do so by:


Reporting the accident to the police, especially if you were injured in a Calaveras car accident.
Photographing the accident scene, your injuries, and any damage to your vehicle or property.
Recording or writing everything you remember about the accident, including moments before, during, and after.
Asking anyone who witnessed your accident for their contact information.

The more evidence you can gather, the better because accident scenes can easily be changed or cleaned up. One good example would be clearing out a hazard or obstacle after a slip and fall. After an accident, photographs and other documentation help preserve the scene and provide evidence to support your claim.

Get medical attention. No matter how minor the injuries are, seeing your doctor after a personal injury is always a good idea. During an accident, your body releases hormones like adrenaline that enhance your focus and reduce pain. Hence, you might not feel the full extent of the injuries you suffered in the incident. Believe it or not, it's not uncommon for your injuries to show up fully after a few hours or days after they've been healed.

So until you are absolutely sure, you should avoid saying you're "fine" or telling anyone, especially the one who caused it, that you weren't hurt. In the event that you claim you are not injured but later discover you are, you may not be able to recover your treatment costs.

Contact a Trusted Personal Injury Law Firm in Calaveras, CA. One of the biggest mistakes accident victims make in Calaveras is trying to seek compensation alone, without the help of a lawyer. You may think you will save money by doing things yourself. But in reality, by doing so, you limit your financial recovery.

An experienced attorney can help you determine a fair settlement amount when dealing with the insurance company. Additionally, with a credible law firm to support you, the insurance companies will not be able to use your words against you in negotiating for your damages.

It is true that lawyers cost money, but most attorneys—such as the ones in our law firm—achieve significant enough results for clients to help them gain more than they would have obtained alone, even after deducting legal fees.

We operate on a contingency fee basis at our Calaveras law firm, so you will never pay us out of pocket. When you hire Arash Law and the team led by Arash Khorsandi, Esq., to handle your claim, you will have peace of mind, trust, and confidence.
Truck Accident Settlement
A top rated and large delivery truck company rear ended our client on the freeway. Our client was a middle aged woman who suffered neck and back injuries. The defense tried to blame it on her weight and pre-existing conditions. Eventually, we were able to resolve the matter at mediation, before going to trial.
Truck Accident Settlement
A top rated and large delivery truck company rear ended our client on the freeway. Our client was a middle aged woman who suffered neck and back injuries. The defense tried to blame it on her weight and pre-existing conditions. Eventually, we were able to resolve the matter at mediation, before going to trial.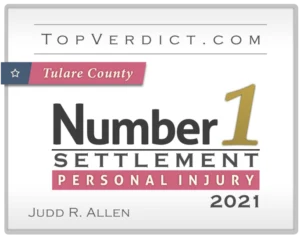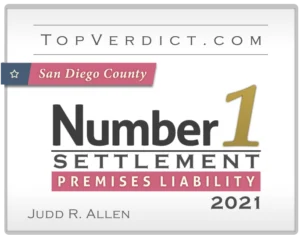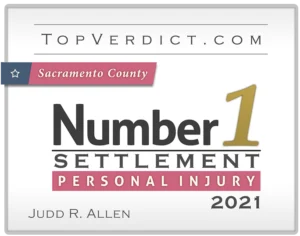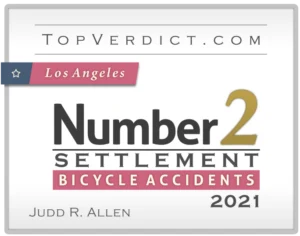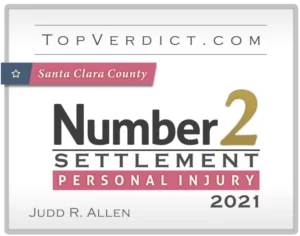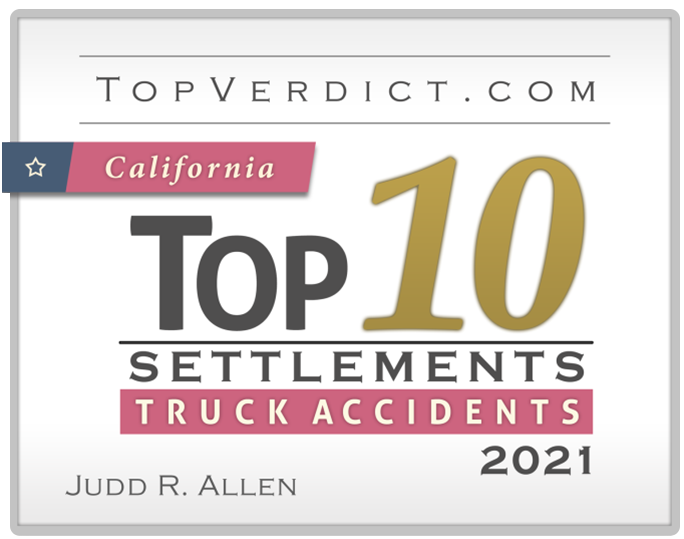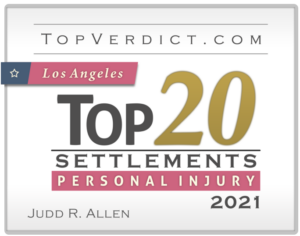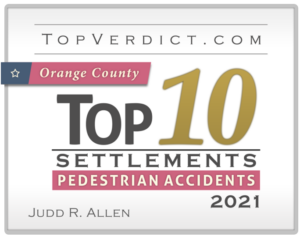 Can I Get A Settlement Without Going to Court?
The answer is yes. In most personal injury cases, the case is settled well before the need to go to trial arises. The key to building a strong case against an accident is to show how the accident happened and the damages you have suffered. Help from an elite law firm in Calaveras will help you do just that. Insurance companies are more likely to offer a fair recovery if they see that your claim is strong and that you are willing to fight for it. As a result, you get the settlement you deserve.
Going to court may be the best option in some situations, however. In the event the insurance company refuses to accept your settlement, your attorney may advise you to take the case to court if they believe you have a good chance. Arash Law, under the direction of Arash Khorsandi, Esq., will always go above and beyond to give you the compensation you deserve.
What You Should Know About Settlement Values
It is understandable that you may be interested in finding out how much your case is worth. A number of factors can have an impact on the final dollar amount. Among them are:
The at-fault party or parties and their financial capacity to pay
If a lawyer is representing the party or parties who are at-fault
Limits of any insurance policy and the company that provides it
Injuries you have sustained and their severity/permanence
Expenses related to your medical care
How the sustained injury or injuries affect your income and work
How the injuries affect your lifestyle
Non-economic damages, such as pain, suffering, and emotional distress
As more facts about your accident become known, your settlement value may also change.
Remember: If You Get A First Offer, Never Accept It
There is a sad truth about insurance companies: they are not your friends. Although we would like to think insurers are looking out for our best interests, they are a for-profit business constantly trying to reduce costs. The insurance company is not on your side, despite what the flashy commercials might suggest.
When the at-fault party's insurance company learns of the accident, they may contact you. There is a possibility that they will offer you some money right away. Whenever the insurance company contacts you or offers you a settlement upfront, it attempts to settle the case as soon as possible. They expect you to take the first offer because they know you are likely eager to get this over with. However, it won't be enough to cover all your losses. You'll often lose out on full compensation if you sign anything before you know your actual costs.
When this happens, immediately speak with a Calaveras personal injury lawyer before signing anything or accepting any money from the insurance company.
Clients who are dissatisfied with their insurance company frequently come to us for assistance. As part of our service, we handle all communication with the insurance company on behalf of our clients. It's our job to ensure everything is done correctly and your phone stops ringing. From there, we work to negotiate a fair settlement on your behalf. With a Calaveras injury law firm on your side, you send a message to the insurance company and increase the value of your claim!
You might ask, "What if your settlement offer is too low?" You can count on us at Arash Law, led and founded by Arash Khorsandi, Esq., to file a lawsuit and take your case to court.
Calaveras Personal Injury Lawyer Fees: What Should I Expect?
In most cases, personal injury attorneys, like the lawyers at Arash Law led by Arash Khorsandi, Esq., don't collect payment until they receive your settlement. We refer to this as working on a contingency basis. You don't have to worry about payment until your case is over, and if you win money, your lawyer will take a percentage and give you the rest.
Moreover, there will be no upfront costs to worry about. Additionally, we offer a free consultation to let you discuss your case and get started immediately. We strongly believe this is the best approach because it ensures your attorney is seeking your best interests.
Speak to a Calaveras Personal Injury Attorney Today
Plaintiffs (victims) can file a claim against defendants (at-fault parties) to recover financial compensation for their damages. It may include medical expenses, property repairs, lost wages, or noneconomic losses such as pain and suffering. In the event that you think someone else caused your or your loved ones' recent accident in Calaveras, you or they might have grounds to file a personal injury lawsuit.
Below are some of the practice areas that Arash Law, headed by Arash Khorsandi, Esq., provides:
Car accidents
Slip and fall accidents
Defective product accidents
Medical malpractice
Truck accidents
A family member's wrongful death
Construction accidents
From dog bites to workplace disasters, our attorneys have handled cases involving all kinds of incidents and injuries. Whether you have a broken bone, a head injury, brain trauma, a spine injury, whiplash, lacerations, burns, permanent disabilities, or any other injury, we may be able to help. To schedule your free consultation, call us at (888) 488-1391 or visit our contact page today.
Record-Breaking Verdicts in the Following Areas of Practice
Get The Latest News from

The Best California Accident Law Firm Today