California

Reckless-Driving Accident Attorneys
PAY NOTHING UPFRONT

OVER $

500

MILLION RECOVERED

ZERO-FEES UNTIL WE WIN
You May Be Entitled to Compensation

Award-Winning Reckless Driving Accident Attorneys in California
Drivers who operate their vehicles aggressively or recklessly are putting other people's lives unnecessarily at risk. Innocent people shouldn't have to suffer due to someone's careless actions on the road. Drivers who operate their vehicles in such a manner should be held liable for the damages and injuries they cause.
Under California law, reckless driving is either a major traffic violation or an extreme driving offense. The term reckless driving is often interchanged with driving without due care, careless driving, or improper driving. No matter what you call it, it significantly increases the risk of serious car accidents. Reckless drivers do things like:
Disobey traffic signals
Ignore other motorists
Exhibit blatant disregard for traffic rules and regulations
Crash Statistics in Oakland and Throughout California
Oakland is the largest city in Alameda County and the East Bay area of San Francisco Bay. It's also the 45th largest city in the United States, with a population of 419,267 in 2010. Several major highways go through and around this massive city, often causing traffic congestion. With so many people going so many different places, vehicle collisions are bound to happen, some of them serious.
Consider these accident statistics for Oakland, Alameda County, and the state:
According to the National Highway Transportation Safety Administration (NHTSA), there were 3,623 traffic fatalities in the state of California in 2016, almost one thousand more deaths than in 2010 (2,720). Of these deaths, 1,059 involved drivers under the influence of alcohol, and 1,056 involved speeding.
According to a California Office of Traffic Safety (OTS) report, in 2015, 3,178 individuals in Oakland died or suffered injuries in car accidents. Victims include 340 pedestrians, 235 motorcyclists, and 210 bicyclists,
During the same year, Oakland and 624 fatal and injury collisions involving speeding, 464 were hit-and-runs, and 371 occurred at night.
A minimum of 244 fatal or injury auto accidents in Oakland involved alcohol in 2015. Four involved drivers who were drinking under the legal age.
In 2015, Alameda County had 9,867 victims suffer injuries or die in traffic crashes. At minimum, 890 of these injuries and deaths involved alcohol. There were also 2,523 speed-related injuries and fatal accidents in the same year.
These are concerning and scary statistics. Distracted or otherwise negligent and reckless drivers are responsible for thousands upon thousands of needless deaths and injuries each year. Our law firm has seen the detriment that car accidents cause firsthand, so we want drivers to prevent accidents at all costs. Instead, we help those who have been impacted by a reckless driver receive compensation for their damages or the passing of their loved one. Our California reckless-driving accident attorneys provide voices for those who might not otherwise have the chance to speak.
Our client was driving with his wife and son on a two-lane highway when a drunk driver crossed the double yellow lines, causing a head-on collision that claimed the life of a loving wife and mother.
– 
Arash Khorsandi
California Car Accident Laws You Should Know About
Learning the law is our job, but you should be aware of your rights as a driver in Oakland. You should know:
Who is likely at fault for the accident
How car accident insurance claims work
How to begin the process of financial recovery
Armed with this knowledge, you can take immediate action when you need it the most. There are hundreds of federal, state, and local laws that might impact your car accident case. Here are a few of the most critical:
At-fault Auto Insurance: California is an "at-fault" state for auto insurance claims. The driver at fault for causing the accident will be liable for any damages they caused. You will file your claims with the at-fault driver's insurance carrier before seeking reimbursement from their own insurers.
Comparative Negligence Laws: California courts use the rules of "pure comparative negligence." Both parties in an accident might share fault depending on the specifics of the situation. A claimant can be partly responsible for causing a wreck yet still eligible for compensation. The court will cut the claimant's compensation award by the amount equivalent to their percentage of liability, up to 99 percent fault. For example, if you were awarded $50,000 in damages, but the court determined you were 10 percent liable for your injuries, you would receive $5,000 instead.
Types of Damages Available: The State of California allows injured individuals to recover compensation for their auto accident damages. These can include:
Medical bills
Property damage
Lost wages
The cost of a rental car
Pain and suffering
Disability
In California, injured individuals don't have to suffer minimum damage amounts to sue the other driver. The
Oakland small claims court
will hear cases that have under $10,000 in damages. Typically, a personal injury claim will result in more significant compensation than an insurance settlement would. Talk with our experienced California reckless driving accident lawyers from Arash Law headed by Arash Khorsandi, Esq. about what your best options might be after a car accident.
What Defines Reckless Driving?
An individual might have been driving while under the influence of alcohol or drugs or merely irresponsible and not watching the road. Under the California Vehicle Code Section 23103, a reckless driver is defined as someone "who drives a vehicle upon a highway with willful or wanton disregard for the safety of persons or property." Reckless driving can involve several different behaviors and poor decisions. No cases are the same because there is a wide range of violations that fall under the term "reckless driving."
For example, disobeying traffic laws and disregarding the rules of the road. Specific examples of reckless driving include:
Speeding
Distracted driving
Not watching the road
Tailgating
Sudden Braking
Making illegal turns
Failing to yield right of way
Failing to use turn signals
Street Racing
Passing on the wrong side of the road
Running stop signs or red lights
Driving under the influence of drugs or alcohol (DUI)
Changing lanes dangerously
Generally, a reckless driving conviction results in incarceration in county jail and fines up to $1,000, or both. Penalties for a DUI charge are more severe. No matter what type of reckless driving a driver was exhibiting, they can face criminal charges as well as a civil lawsuit. If the driver who caused your accident is facing criminal charges, you still have the right to pursue compensation for your injuries.
All of these behaviors put the safety of others on the roads at risk. Penalties for drivers can include a fine, imprisonment, and a suspended driver's license. Reckless and aggressive drivers don't necessarily just include passenger vehicles. Many catastrophic truck accidents are due to the reckless or aggressive behavior of truck drivers. Sadly, truck accidents are more likely to leave people with life-altering injuries; many will never recover.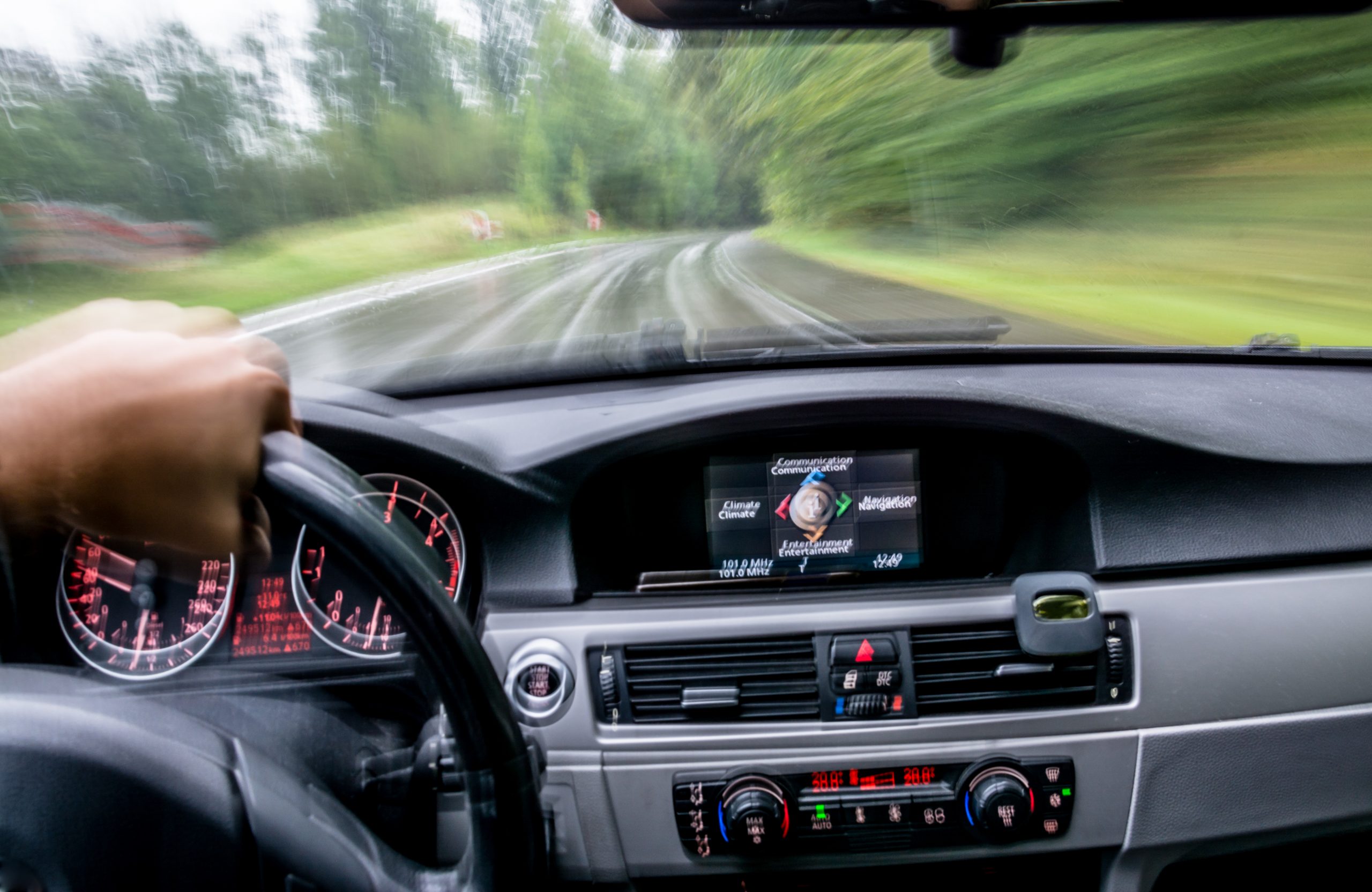 Injuries Caused by Reckless and Aggressive Drivers
Reckless and aggressive drivers cause an endless list of injuries. However, they all share one similarity; they could have been prevented. All of these injuries can have a catastrophic effect on victims and their families, leaving them in financial despair, unsure of how they are going to pay all their bills. When the injured individual is the breadwinner of the family, the question of how they will continue to support their dependents financially weighs heavily. Being without a vehicle or having one in disrepair only serves to make the situation worse. Our skilled California reckless driving accident attorneys handle many types of injuries, including:
Brain and head injuries—including Traumatic Brain Injuries (TBI)
Fractured skull injuries
Spinal Cord Injuries (SCI)
Amputations
Bone fractures
Chest trauma
Diaphragm trauma
Chronic pain
Dashboard knee injuries
Facial nerve damage
Facial fractures
Facial lacerations
What Should You Do in Case of a Car Accident?
Since car accidents are unexpected, it can be confusing to know exactly what to do after being involved in one. First, you should check on all passengers, drivers, and pedestrians involved. If they need medical help, call for an ambulance immediately. Make sure that you don't move anyone who is unconscious or reports back or neck pain unless their life is in imminent danger, for example, a fire or oncoming traffic. Next:
Call the police to report any deaths, injuries, or substantial property damage. Get the names and badge numbers of officers who are at the scene of the accident. Later, you will want to call the police department and request the accident report.
Take pictures of all persons involved, including their driver's licenses and insurance cards
Take pictures of all vehicles involved, including their license plates, any visible damages, and points of rest of the automobiles
Take pictures of street names, traffic lights, and signs
Take pictures of all skid marks
Take pictures of witnesses and obtain their phone numbers and addresses
Preserve evidence by taking pictures of your injuries
Seek medical attention, even if you feel like your injuries are minor
Call a California reckless driving accident lawyer from our firm for a free case review
You should also get the names, drivers' license numbers, telephone, and addresses of anyone involved. Get their license plates and insurance information. Be sure to get passengers' names, addresses, and phone numbers. If there are any eyewitnesses, have them jot down their version of what happened and their contact information.
There are some things you shouldn't do after an accident, such as:
Admit any degree of fault
Speak with the at-fault party's insurance company without first calling our office. Keep in mind that the insurance company will want to take a recorded statement for their own benefit, not yours. They represent the people that injured you, and they are trying to pay as little as possible on your claim.
Give a recorded statement to anyone, especially insurance companies. They will use your own words against you later on in the case.
Let your car be towed to their tow yard. Instead, have it towed to your home.
Don't apologize or admit to doing anything wrong. For instance, violating the right of way or running a red light. If you do, you may be communicating that you are liable for the accident. However, be cooperative and courteous with the other drivers involved.
800+ Real Client Reviews Verified by Google
Proving Liability in a Reckless Driving Collision
Most car accident cases use the legal theory of negligence. However, in the case of reckless driving, your California reckless driving accident attorney will work to prove that the other driver was at fault by establishing intentional conduct or "negligence per se." Intentional conduct is voluntary, with an increased chance of the certainty of the consequences, such as driving while under the influence of drugs or alcohol.
Since negligence per se involves violating California law, and reckless driving is a vehicle code violation in another driver, passenger, or pedestrian who is injured might be able to establish liability using negligence per se. Either way, having a successful claim requires the skills and experience of a dedicated California reckless driving accident lawyer.
Time is of the Essence in Car Accident Cases
The statute of limitations for personal injuries in California is two years from the date of the injury. This means that those injured in a car accident have two years from the date of their injury to file a personal injury case.
Sometimes injured individuals become so consumed with fighting their daily financial struggles while dealing with pain and insurance adjusters nearly miss the time limit California allows for filing personal injury lawsuits. Two years may seem like a long time; however, it goes by fast after a car accident, leaving some victims with only a short window of time to get the appropriate paperwork filed. It is imperative that you contact a compassionate California reckless driver accident attorney as soon as you can after your accident.
Do You Need a California Reckless Driving Accident Attorney? Call Our Firm Today