Bakersfield

Personal Injury Lawyers
with over $400 Million Recovered in Compensation for Injury Clients.
You May Be Entitled To Compensation

California Injury Law Firm with Proven-Results
Each day when we leave our homes and venture out for school, work, or leisure, an accident can happen that can change our lives forever. A personal injury happens anytime that the actions of an individual or business cause a person harm. Personal injuries can lead to devastating and permanently life-altering results.
Because of your injuries, you may need ongoing treatment to help you heal completely. In some cases, accident victims do not fully recover. If you get hurt in an accident, you may find yourself struggling to pay medical bills, continue working, be unable to care for your family, or just get back to normal.
When you suffer from damages or loss in a personal injury accident, you need an advocate to help you get your life back on track. Call our Bakersfield injury firm today at 888-488-1391 to schedule a free consultation with an aggressive Bakersfield personal injury lawyer. There are no fees until we win your case!
Mild Traumatic Brain Injury
Verdict in a mild traumatic brain injury case involving a motor vehicle collision.
– 
JUDD ROSS ALLEN
A personal injury is a harm caused by another person, business, or entity. Personal injuries hurt the mind, body, or emotions of the victim. Any negligent party can be a defendant in a personal injury lawsuit, including people, restaurants, big box stores, corporations, etc.
A personal injury claim is a negligence claim and winning your case requires proving four elements. The elements of a negligence claim are duty, breach, causation, and damages. If even one of these elements is not proven by the plaintiff, they will lose their case. Continue reading for a more detailed explanation of each element of negligence.
Duty is a legal concept. A person or business has a duty to someone to act as a reasonable person or business will act in similar circumstances. All businesses are expected to go about without causing someone injury or harm. For example, all drivers must follow the speed limit to avoid traffic crashes.
Further, we expect store owners to ensure that wet floors are marked so that we do not fall and injure ourselves while shopping for the things we need. We expect to visit the hospital and not be subjected to medical negligence that worsens our condition. These are all duties we owe each other and must comply with, or we may be liable if someone gets injured. Failure to fulfill a legal duty is called a breach of duty.
A breach of duty occurs when a person or business fails to meet its legal obligation to act reasonably to avoid causing someone injury. A breach does not have to be intentional. A personal injury plaintiff does not have to prove a defendant's mental state to recover for a negligent claim. The facts of the case will point to a breach of duty. Personal injury lawyers in Bakersfield work to build a victim's case so that they can prove a breach of duty.
The defendant's breach of duty must be the cause of the accident, or the plaintiff will not recover for damages under negligence. Part of building your case is examining the facts of the case and relating the cause to the injury. Victims typically work closely with personal injury attorneys in Bakersfield to connect the cause with the outcome.
Damages are any loss, injury, or problem you suffered due to the accident. There are various types of damages. Personal injury victims may suffer tangible injuries, intangible injuries, or both. Damages include lost income, medical bills, pain and suffering, etc. Damages must be proven before a personal injury plaintiff can recover.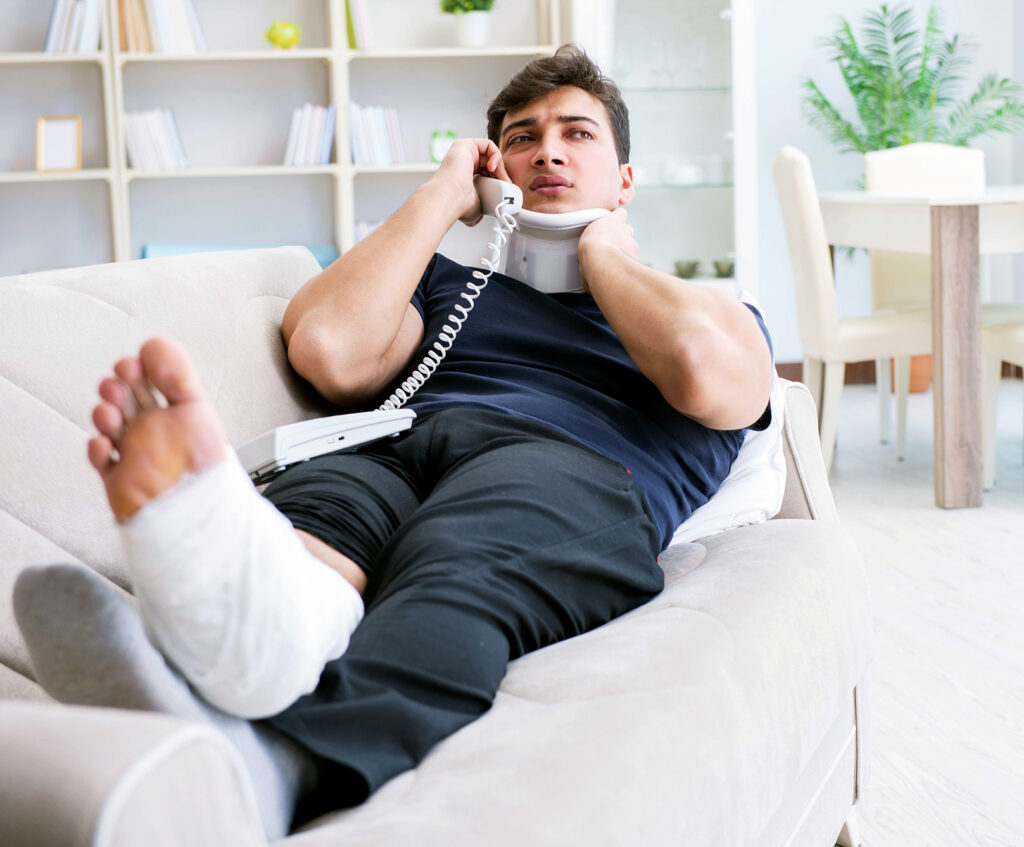 Emperatriz Ayala
My husband had an accident 2 years ago, a 85 years old man hit him, the Arash law group works very well on my husband case that took 9 month and he won the case and my husband was happy with the results. A year later I got into an accident as well and I'm still waiting in my case is almost resolving and it's 9 months already. This people knows the law and they do their job right to help you out in getting the most for you to fight on your behalf. I strongly recommend the Arash Law firm they do things right in a efficient and professional manner.

Chris Zavala
Had a great experience with all the people at Arash law. Long story short was in a bad car accident. It was overwhelming and the whole process was a lot, but they kept me in the loop. They answered all my questions and gave me great advice. Couldn't be any happier. Would definitely recommend anyone looking for a personal injury lawyer. They'll guide you through the whole process!

Jill Smith
Having Arash Law handle my auto accident was the best decision I could have made. Everyone I interacted with was kind, professional and detail oriented. I am extremely happy with the outcome and would recommend them highly.

Joseph R. Porter
From start to finish, Arash Law firm is there every step of the way with close, constant, personal contact and attention. I never knew a Law firm could actually care so much for me as a person and what I was personally going through as well as the settlement I was going to recieve once my case was finally completed. Thank you to everyone at Arash Law for your ongoing support and communication. You are the ONLY firm I will ever recommend to someone who is need of a great attorny.

Monica Parra
I had an excellent experience with Arash Law. I will definitely recommend to my family and friends. I interviewed a few firms before deciding to work with Arash Law. What made my experience excellent was (i.e. head attorney being accessible to talk to and he answered all my questions and concerns, sensitive and thorough personel who completed in home intake & follow up process, being connected immediately to quality Physicians who addressed my injuries and recovery process, clear contract-read throughly to ensure its something you can commit to). Being in a car accident is a traumatic experience and I had a sense of peace knowing Arash Firm was walking with me throughout the whole process. Thank you Arash Firm for all your hard work and help. I am so grateful and appreciative for you all! 🙏 With Gratitude, Monica Parra
Why Do So Many Accidents Happen in Bakersfield?
The citizens that live in Bakersfield face unique challenges that make accidents more likely to happen in their city. Bakersfield is the largest city in Kern County, California. The city spans over 8,100 square miles. Because of its massive land area, the top industries in the area are oil, farming, and agriculture. These industries have a higher likelihood of personal injury.
When Do I File a Personal Injury Lawsuit?
You have limited time to file a claim or lawsuit for personal injuries in California. Under California law, after a person is hurt, they have a statutory time limit for filing a lawsuit. This period is called the statute of limitations. If an accident victim does not file a lawsuit or settle their claim with the insurance company before the statute of limitations runs, they may lose their legal right to pursue compensation.
The statute of limitations depends on the type of injury that you suffered. The following are the applicable statute of limitations for common types of personal injury claims:
Personal (bodily) injuries must be filed within two years of the date the injury happened.
Lawsuits for property damages must be filed within three years from the date that the damage occurred.
Claims in which the victim alleges that the government is responsible for the injury must be filed with the agency that the victim alleges to be responsible for the harm within six months of the injury. The claimant gets six additional months to file a lawsuit in court.
Exceptions to the Statute of Limitations
Although the statute of limitations is typically a rigid requirement under the law, there are a few exceptions that allow victims whose circumstances fall within them can still pursue compensation for their damages. The following circumstances will halt the statute of limitations in California:
You were under the age of 18 years old when the accident happened. – For example, if you get into a car accident that is not your fault when you are 16, the statute of limitations may be extended.
You did not discover your injury until after the statute of limitations passed. – You may see this exception to the statute of limitations used when a medical malpractice claim is involved. In medical malpractice cases, harm happens, but you may not realize there was professional negligence until after the initial statute of limitations has expired. Here, the time to file a lawsuit is extended if there was a reasonable delay in discovering an injury.
The responsible party cannot be found. – For example, if you get into a car accident and the responsible party lives out of state, the statute of limitations is extended until the responsible party is found.
Types of Personal Injury Cases
There are many types of personal injury accidents. If you have suffered an injury to your person, mind, or emotions-you may have suffered a personal injury. The following are the most common types of personal injury accidents.
Traffic accidents may be the most common type of personal injury case. The number of traffic crashes that happen across the country has increased by 16 percent in recent years, according to the National Highway Traffic Safety Administration. Getting into a deadly crash is a huge risk every time drivers get onto the road. What follows are examples of traffic accidents.
The city of Bakersfield is notorious for its congested roads. Bakersfield drivers also spend a lot of time on the road, logging a total of 4.3 million miles traveled every day. As a result of congestion and time spent on the road, there are many traffic accidents across the state, including 2,000 injury-causing or fatal injuries every year. These crashes are usually caused by distracted driving.
According to the National Highway Traffic Safety Administration (NHTSA), distracted driving has taken the lives of nearly 3,000 people in recent years. Distracted driving happens when drivers take their attention off the road. A driver is distracted if they operate a vehicle while fatigued, impaired, texting, changing the music or checking the GPS, etc.
There are three major categories of distracted driving:
Visual – Taking your eyes off the road
Cognitive – Taking your mind off driving, such as by daydreaming
Manual – Taking your hands off of the wheel
Motorcycle accidents are serious and can lead to gnarly injuries. Since there is not a shell on a motorcycle like on other vehicles, you are five times more likely to suffer serious injuries if you get into a traffic accident. Motorcycle crashes can also be fatal. In 2020, 5,579 motorcyclists died in traffic crashes. One traffic crash while riding a motorcycle can leave an accident victim with serious and permanent injuries. Some common injuries that motorcyclists suffer in traffic crashes include:
Road rash
Spinal cord injury
Broken bones
Traumatic brain injury
Internal bleeding
Chronic pain
Bicycle accidents are far too common in Bakersfield. The overall number of bicycle accidents that occur in Bakersfield has increased in recent years, despite the city's efforts to increase bicycle safety. The traffic congestion and the time people spend on the road contribute to the frequency of bicycle accidents across the city. Like motorcyclists, a traffic crash can cause serious or fatal injuries to a bicyclist. Drivers tend to blame-shift and claim that the bicyclist is always at fault for the crash. Some common causes of bicycle accidents are:
Driving too close to the shoulder
Distracted driving, including driving under the influence of drugs or alcohol, fatigued driving, etc.
Weaving in and out of traffic.
Speeding
Disobeying traffic rules or riding against traffic.
Pedestrian accidents are also common. These kinds of accidents can be deadly for the victim. In 2020, 7,000 pedestrians were killed in traffic accidents across the country, and over 100,000 pedestrians visited their local emergency room to treat injuries sustained in traffic accidents. People over age 65 are more likely to suffer injuries or death in a pedestrian accident. Kids are also often killed in pedestrian accidents.
About 20 percent of kids killed in traffic accidents 15 years old or younger were pedestrians, and 17 percent of kids aged 15 or older killed in traffic crashes were pedestrians. The risk of serious injuries significantly increases for pedestrians because they are completely unprotected from the impact of a vehicle, motorcycle, or bicycle.
Common Causes of Traffic Accidents:
Driver error
Reckless driving
Impaired driving (driving under the influence of drugs, alcohol, or other intoxicating substance)
Speeding
Fatigued driving
Workplace injuries include any bodily, emotional, or mental harm that occurs in the workplace. Worker's compensation law governs recovery for workplace accidents. Compensation may be available if the injured person is hurt while performing their job duties. A workplace is any location where business is conducted, per the Occupational Health and Safety Administration (OSHA). Examples of where workplace injuries occur include:
Professional office settings
Transportation services
Hospitality
Construction
Hospitals
Schools
April 2019: $14M settlement in a traumatic brain injury case involving a defective piece of equipment at a factory.
– 
BRIAN BEECHER
Construction accidents are a common type of personal injury case. Construction workers face danger while completing a project, and pedestrians also may be in danger if the construction company is negligent. Construction accidents are usually caused by the following:
Many construction sites have company vehicles present. Company vehicles for construction sites are usually large, and an accident with one of these vehicles can lead to a massive injury. A construction worker may be entitled to financial recovery for a motor vehicle accident on the site or while on the road. Construction companies should only maintain vehicles and adequately hire qualified drivers to operate them.
Structural collapse is a significant cause of construction accidents. Construction workers are often tasked with digging tunnels and trenches or working underground. These projects require workers to work in a way that disturbs the structure's foundation. Structural collapse happens due to structural weakness in an older building, extreme weather conditions, and demolition projects.
Fires and explosions happen at construction sites. Demolition areas usually have combustible components, including exposed wiring, chemical storage, and leaking pipes.
Electrical accidents often happen on construction sites. There is a major risk of electrocution on construction sites. An electrical injury can be caused by negligent maintenance of construction sites.
There is an ever-present risk of falling objects on a construction site. Construction workers and pedestrians passing the work area are at risk of being hit by falling debris or equipment. Injuries from falling objects can be severe, last for years, and even lead to the victim's death. Workers and pedestrians should watch out for objects, including debris, swinging pole cranes, collapsing scaffolding, tools, and falling crane loads.
Misuse of equipment or faulty equipment can lead to devastating injuries or death from a construction site accident. The use of heavy machinery is expected on construction sites. As a result, the risk of injury from heavy machinery may be inherent, but injured workers may still have a claim for damages if the company negligently maintained the tools.
Crush Injuries and When a Worker Is Stuck Between Two Objects
Given the types of equipment on construction sites and the type of work that construction workers do, getting caught between objects and getting injured is a major risk. Being pinned between objects on a construction site can leave the victim with permanent disfigurement, scars, amputation, or may cost them their life.
Construction work requires workers to perform repetitive work for long hours. Repetitive movements can lead to injuries that develop over time. Construction workers may be entitled to compensation for gradual injuries that subsequently develop.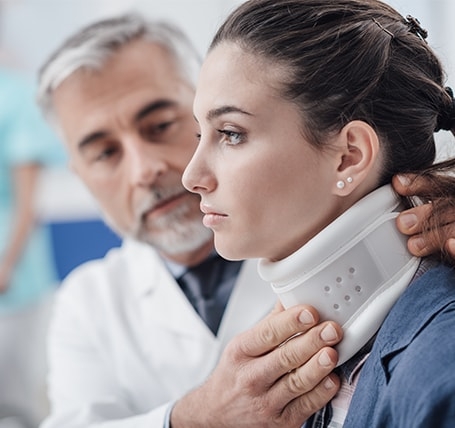 Medical malpractice happens when a doctor, nurse, or other medical professional makes a mistake during the diagnosis or treatment of a patient. Medical mistakes are made for several reasons, but the mistake most likely results from the medical team's negligence. If you need a doctor for a routine check-up or an emergency, you want to trust that you will not suffer harm because of medical negligence. However, unfortunately, there are times when doctors and nurses make medical mistakes that lead to worsened injuries and even death.
Common examples of medical malpractice include:
Mistakes made during surgery
Errors while administering medication or failure to medicate properly
Failure to diagnose
Misdiagnosis
Delayed diagnosis
Failure to treat
Wrongful death is a tragic type of personal injury. Losing a loved one, especially from another person or a business's negligence, leaves family members with questions, grief, and the obligation to take care of their deceased loved one's final affairs. The sudden loss of a loved one due to the negligence of another is actionable in most states.
Only certain family members have the right to sue for wrongful death. Whether a person can file a wrongful death lawsuit depends on the state's law. Potential plaintiffs for wrongful death lawsuits may include:
Immediate family members, including spouses and children, have priority when filing a wrongful death lawsuit.
If the deceased did not have a spouse or children at the time of death, then more distant family members can sue, including parents, siblings, and grandparents.
The parents of a child who died in utero may be entitled to wrongful death benefits.
Some states allow putative spouses, life partners, and financial dependents to file suit and recover wrongful death benefits.
Sexual Abuse and Sexual Assault
There has been a societal reckoning for sexual assault survivors. We are taking allegations of sexual abuse seriously as a culture. Increasingly, people are learning how widespread sexual assault and sexual abuse are in everyday life as more perpetrators of sexual assault are held accountable for their actions. Sexual abuse and assault are devastating types of personal injury, but recovery for a victim's injuries is available.
Most people are familiar with the criminal consequences of sexual abuse and sexual assault. Still, there are civil penalties for sexually violating another person. A victim of this kind of personal injury must prove the perpetrator's identity and the injuries they have suffered as a result of the attack. Examples of injuries that may be recoverable in a personal injury lawsuit for sexual abuse and sexual assault include reduced or loss of enjoyment of life, pain and suffering, current and future medical costs, current and future lost wages, and lost earning capacity.
Elder abuse is rampant throughout California. Per data collected by the Centers for Disease Control and Prevention, a nursing home facility may have committed elder abuse if it intentionally acted or failed to act in a way that causes or prevents the risk of harm to the senior citizens that reside in its facility. Examples of elder abuse include:
Emotional abuse
Physical abuse
Any of the above examples of elder abuse can cause a personal injury. A nursing home resident may be entitled to damages if they have suffered any of the listed harm or other damages that amount to personal injury.
Damages or injuries that the elderly may suffer while living in a nursing home committing elder abuse include physical injuries, contusions, bruises, cuts, broken bones, sexually transmitted diseases and infections, mental and emotional trauma, and loss of income if the nursing home exploits the resident after it blocks the resident from accessing their money.
Every land or property owner must keep their premises safe. The law provides that if a landowner or business owner does not keep their premises safe, they may be liable if someone suffers an injury on their property. A premises liability claim is a negligence case.
A negligence case has four elements, including duty, breach, cause, and damages. Each of these elements must be proven before a person can recover from a personal injury. A premises owner does not owe a duty to every person that enters their property. The categories of potential plaintiffs in premises liability cases include licensees, invitees, and trespassers.
Licensees – A licensee is a person that is invited onto an owner's land. Licensees have the owner's permission to be on the property. There is typically an economic purpose for licensees to be on the property. Examples include salespeople. A property, business, or landowner has a duty to warn licensees of any dangerous conditions that are present on their property.

Invitees – An invitee is a social guest, and there is implied permission to be on the owner's property. Invitees include your friends and family and other people that enter your home or people who enter a business to patronize it. An owner has a duty to keep the property safe for invitees. For invitees, owners must take action to check and remove dangerous conditions to help an invitee avoid injury.

Trespassers – A trespasser is a person that does not have express or implied permission to be on a person's property or on a business's land. Typically, a premises owner does not have a duty to protect trespassers. However, if the trespasser is a child, a property owner must avoid artificially created dangers like swimming pools.
Types of Damages Available in a Personal Injury Case
You should never underestimate the final cost of a personal injury accident. There is no way to predict exactly how much money you will need to recover from a personal injury accident completely. Mounting medical bills plus lost time at work can lead to a massive bill after a personal injury accident. Your injuries may be minor and resolve quickly, but in some cases, injuries suffered in personal injury accidents can lead to the need for long-term care and sometimes even disability.
A personal injury lawsuit is a tool to help accident victims recover financially for their tangible and intangible losses. California law allows a personal injury accident victim to recover for their economic (tangible) and non-economic (intangible) losses. Working with a skilled and aggressive Bakersfield personal injury lawyer can help ensure that you get the money that you deserve after a personal injury accident.
Common Types of Damages Available After a Personal Injury Accident
Economic damages, also known as special damages, are tangible losses with a specific dollar amount. These damages are more straightforward to prove than other types because most economic damages are apparent. Still, sometimes insurance companies deny injuries even if they are pronounced. Personal injury lawyers help victims in Bakersfield fight against the insurance company's tactics and receive the compensation they need to recover fully.
Examples of economic damages include:
Current and future medical bills
Current and future lost income
Property damage
Rehabilitation care
The cost of nursing home care
The value of disability caused by the accident
Lost earning capacity
Funeral and burial expenses
Non-economic damages are intangible losses that a personal injury plaintiff suffers after an accident. The intangible nature of non-economic damages is not easy to quantify. Non-economic damages are also known as general damages and are more intimate than economic damages. Examples of non-economic damages include:
Loss of enjoyment of life
Reduced quality of life
Pain and suffering
Anxiety and depression
Disfigurement and scarring
Punitive damages are intended to punish a defendant and deter future similar actions. They are rarely awarded, and depending on the state, the amount of money available may be limited. Punitive damages are awarded to compensate for the harm caused by wildly outrageous conduct.
What If I Am Partially Responsible for the Accident?
There are some circumstances when both parties in an accident are partially responsible for causing an accident. You might think that you cannot recover compensation for your injuries if you are at fault, but that is not true. California is a comparative fault state, so if you get into an accident in Bakersfield and you are partially at fault, you can still recover damages.
What Is Comparative Fault?
Comparative fault is a comparison of responsibility among parties in an accident. Determining fault usually begins with an investigation by the insurance company. During its investigation, each party's insurance company will investigate the facts and decide who is at fault. The at-fault party is the party that caused the accident through an action the party took or through inaction. In a comparative fault state, an at-fault party can still recover damages.
In a comparative fault state, a court will determine monetary damages based on the percentage of fault allocated to each party. For example, Driver A rear-ended Driver B, but Driver B suddenly stopped on their brakes. Driver B may be partially at-fault for the accident. Under comparative fault laws, Driver B's recovery is reduced based on the percentage of fault. For example, if the accident caused Driver B to suffer $100,000 in damages, but she is 25 percent at fault for causing the accident, the most Driver B can recover for damages is $75,000. Additionally, Driver B is responsible for paying 25 percent of Driver A's damages.
Subrogation allows an insurance company to recover the expenses it incurred from paying your losses if the other driver is found to be responsible for your damages. Subrogation protects your insurance company from paying for losses for which it is not responsible. Subrogation also protects you from paying for injuries and property damage that you did not cause. You pay for damages in the form of increased insurance rates.
How Does Subrogation Affect Me?
First, subrogation protects your money by keeping your insurance rates low and by keeping you from paying for damages you did not cause. Suppose your insurance company has the right to recover money from the at-fault party or their insurance company. In that case, you must cooperate with your insurance company as it attempts to collect the money owed.
Automobile Insurance – Your auto insurance policy probably has a subrogation clause. The terms of the policy, of course, vary among policies. Still, you are likely required to inform your insurance company about any settlement payments you receive from the other side. You cannot double-dip with settlement payments.
Workers' Compensation Insurance – If you are hurt on the job, be sure to file a workers' compensation claim with your employer. You should file your claim immediately after the accident. Your employer likely is required by state and federal law to carry insurance to cover workplace injuries for their employees.
Health Insurance – Your health insurance subrogation policy operates like vehicle and workers' compensation insurance. The insurance company wants a guarantee that it will be repaid for any expenses incurred if it pays for treatment while your injury case is pending. In some instances, medical providers will refuse service after a personal injury unless you can prove that you have health insurance.
While your health insurance company will pay your bills for treating your injury while pursuing a claim against the party responsible for the accident, even up until you settle or win a jury award, the health insurance company will want to be repaid. The coverage and the terms of your policy determine the repayment obligation.
The Employee Retirement Insurance Act (ERISA) is an important part of health insurance subrogation. ERISA is a federal law enacted in 1974. ERISA was enacted to protect American workers' retirement accounts from misuse by fiduciaries. In addition to protecting retirement accounts, ERISA applies to employer-provided health insurance.
ERISA applies to private employers. Employees that receive health insurance through their employers may run into issues regarding subrogation after suffering a personal injury. Under ERISA, if an employee of a private employer suffers from a personal injury and their health insurance company pays for their treatment during the pendency of the lawsuit. In an ERISA claim, your health insurance company typically places a lien on the settlement after paying for your treatment. It claims a right to any monetary recovery you receive from a settlement or a jury verdict.
This was a sad and tragic case in which our client was paralyzed after being struck by a distracted driver. The maximum policy settlement was 5.25 million and we were able to settle for the full amount. In addition, we were able to add additional workers' compensation benefits from our client's employer, as he was working at the time of the incident. The parties agreed to settle our client's workers' compensation claim for $2.5 million.
This was a sad and tragic case in which our client was paralyzed after being struck by a distracted driver. The maximum policy settlement was 5.25 million and we were able to settle for the full amount. In addition, we were able to add additional workers' compensation benefits from our client's employer, as he was working at the time of the incident. The parties agreed to settle our client's workers' compensation claim for $2.5 million.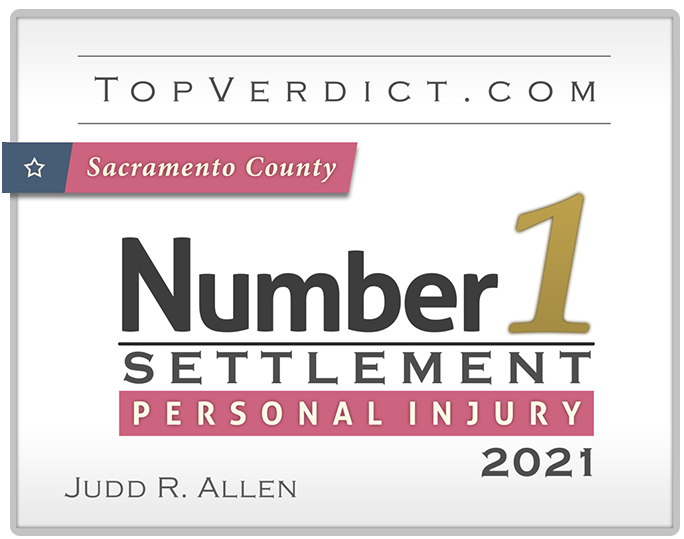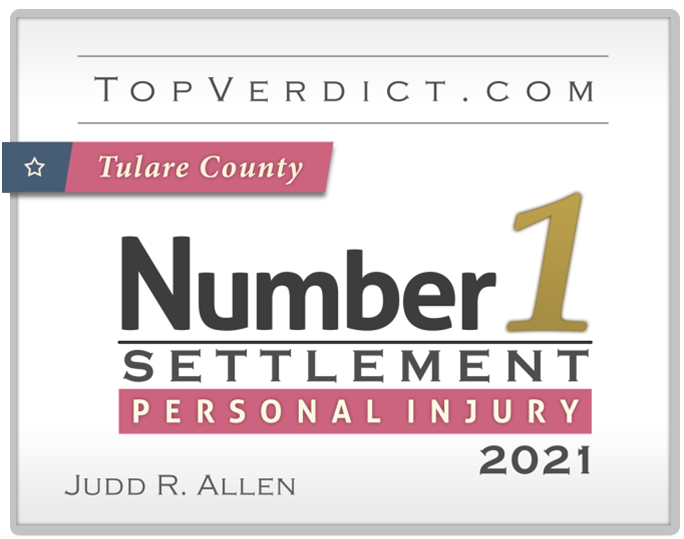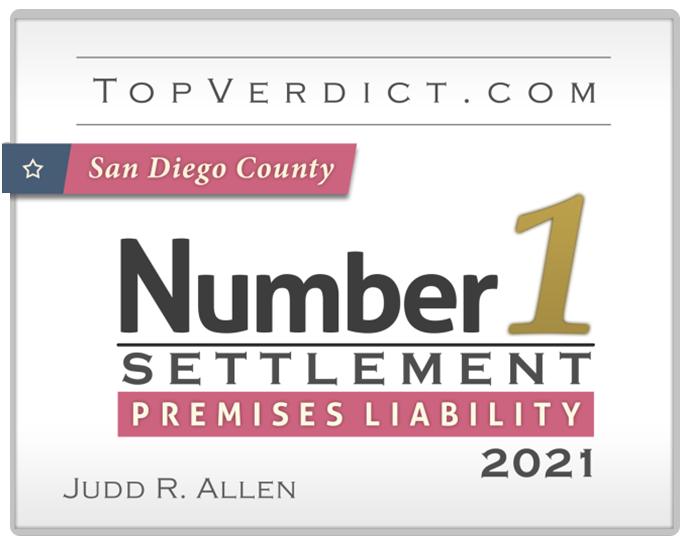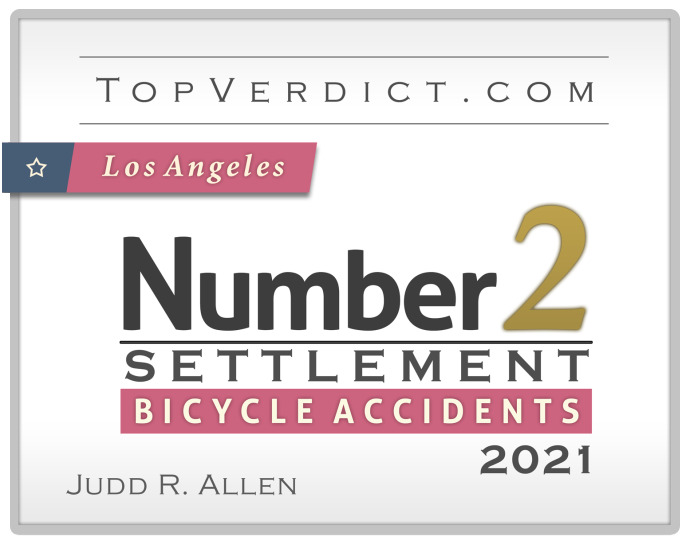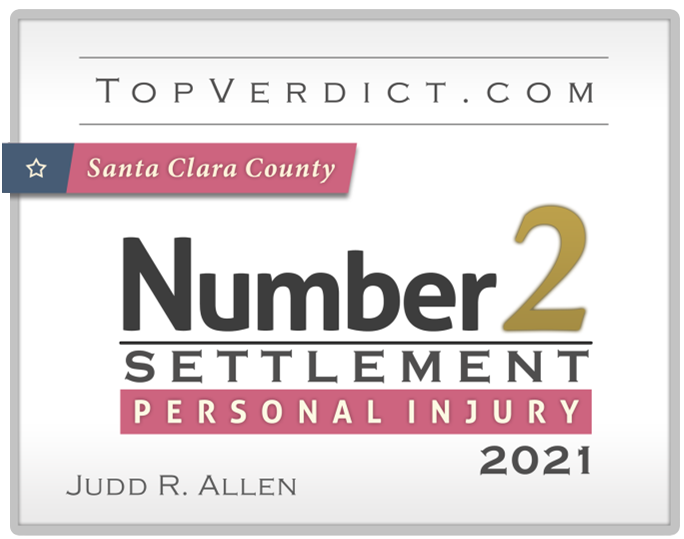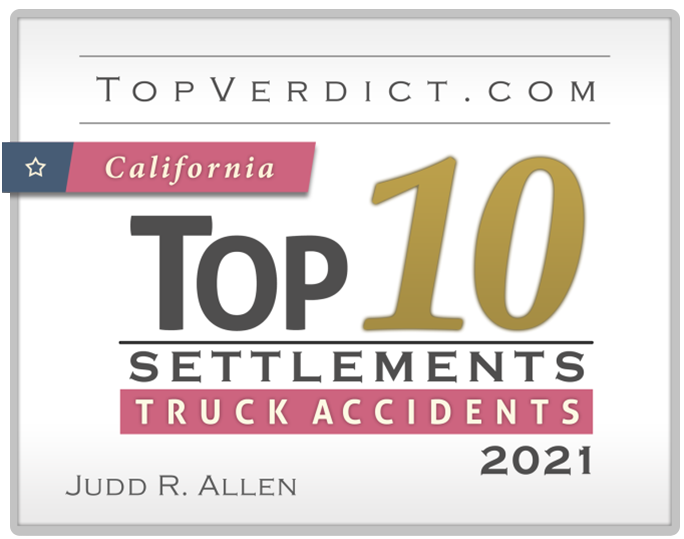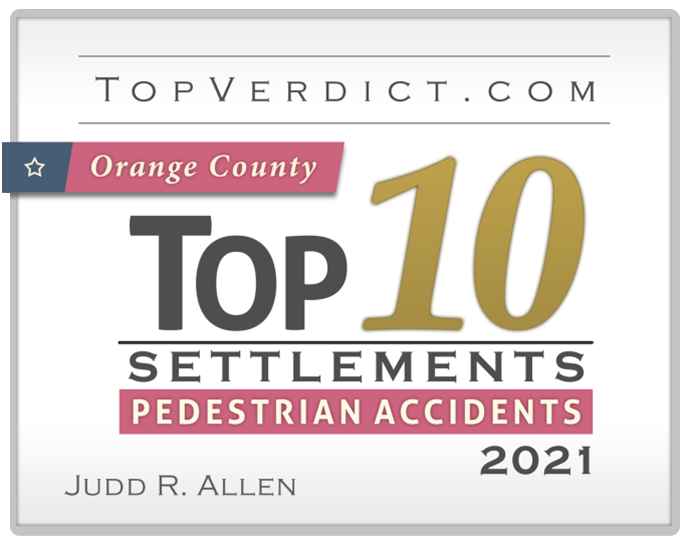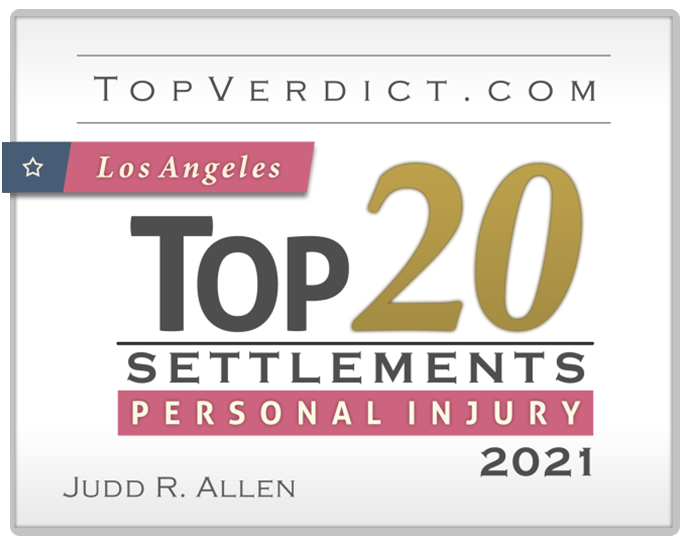 What Are the Benefits of Having a Personal Injury Attorney?
To increase your chances of recouping your damages after an injury, you should speak to a Bakersfield personal injury attorney immediately after an accident. The following are ways that having a personal injury lawyer working on your behalf can help you as you pursue monetary compensation after an accident.
A Good Bakersfield Personal Injury Lawyer Will Negotiate Relentlessly on Your Behalf
Resolving a personal injury claim starts with speaking to the at-fault party's insurance company. After an accident, an insurance adjuster will reach out to you in a letter, over the phone, or sometimes with an email. If through its investigation, the insurance company finds that its insured caused the accident, an insurance adjuster will likely offer you a settlement quickly so it can close the case.
The initial offer from an insurance company may not be adequate to cover your injuries and other damages. It will help if you speak to a reputable Bakersfield personal injury lawyer with a proven track-record before you accept a settlement offer from an insurance company. Accident victims with an attorney usually have better outcomes with the insurance company than if counsel does not represent them.
Every insurance company focuses on keeping costs low. An insurance company keeps its costs low by avoiding paying settlements. Insurance companies do not want you to have a lawyer because the usual tactics used to get you to settle for less than your claim is worth will not work if you have an attorney. Tactics that insurance companies use to avoid paying claims or paying less on claims include:
Trapping you into a version of a story by asking you for a written or recorded statement
Trying to downplay your injuries or get you to downplay your injuries
Offering you a lowball settlement that does not cover your expenses
Dragging out settlement negotiations to try to wear you out and accept an unsatisfactory settlement amount out of exhaustion
A Personal Injury Attorney Will Help You Determine Your Case's Worth
It is hard to know exactly how much money your personal injury claim is worth. Accident victims that do not have a personal injury attorney protecting their interests risk allowing insurance companies to determine the overall value of their personal injury case. Injured people that rely on an experienced accident attorney tend to have better results as they pursue compensation after getting hurt.
Various factors increase the overall value of your personal injury case:
Severity of Injuries – Your personal injury attorney will want to sift through your medical records. Your attorney and their team will likely review the notes from your physician and speak with your doctor to determine the severity of your injuries. The insurance company will try to diminish your injuries, but you can be suffering from permanent or disabling harm, and you deserve compensation.
Your personal injury attorney will work with medical experts to understand how your injuries affect your life. The information your attorney gathers from reviewing your records and conversations with medical professionals will help them assign a monetary value to your personal injury claim.
Pain and Suffering – Pain and suffering refer to the damages that are unseen but that you endured because of the accident. Because of their intangible nature, pain and suffering damages are hard to prove, but an experienced Bakersfield personal injury lawyer will help you prove the existence and severity of your pain and suffering and understand your rights to recover these damages.
If you have these kinds of damages, you may face an uphill battle recovering these kinds of damages on your own from the insurance company. Insurance companies often try to deny that pain and suffering damages exist. A personal injury attorney will help you avoid tactics from the insurance company that keep you from recovering pain and suffering damages.
Lost Wages – If you suffered injuries that prevented you from working, you might be entitled to compensation for those losses. Insurance companies are for-profit businesses, so any claim that you make regarding losses incurred from your injuries will be heavily criticized by the insurance company. The insurance company will try to deny any connection between your injuries and your inability to continue to work. A personal injury attorney will advocate for you to receive total compensation for all losses that result from your injuries.
Loss of Companionship or Consortium – The overall value of your case may increase if your spouse has a claim for loss of consortium or companionship. There is value in the everyday tasks that a spouse completes, and when spousal contributions are lost, we can feel the difference. The value of your claim may be increased by the value of tasks like cleaning, cooking, caring for children, caring for elderly parents, sexual intercourse, etc. These kinds of losses are mixed with intangible losses and tangible losses. A thorough investigation can help you recover compensation for these losses.
Help You Find Every Responsible Party
Most accidents are complex, and there may be multiple responsible parties. A well-versed and experienced Bakersfield personal injury lawyer can help you identify every responsible party and help hold them accountable for paying for your injuries and other losses. To help determine who is responsible for your damages, your personal injury attorney will investigate your claim to find the root cause of the accident. After the investigation, you and your legal team may be in an excellent position to maximize your recovery after an accident.
Remember that it is crucial to identify all responsible parties to help maximize your compensation. A single responsible party may be unable to pay for the entirety of your claim. While they are responsible for paying your damages, if each responsible party is held accountable for paying your damages, then you have a better chance of getting the money that you deserve.
In addition to multiple responsible parties, there may be multiple injured parties. You may not be fully compensated after an accident if every responsible party is not held accountable for paying for your damages.
A Personal Injury Lawyer Can Help You Avoid Blame-Shifting
The other party or parties involved in an accident may shift the blame for causing an accident onto you to decrease their responsibility for paying your damages. Blame-shifting happens when another party argues that you acted, or failed to act, in some way that caused your injuries. For example, if you have a workers' compensation claim, your employer may argue that you were not doing your job at the time of your injury, and therefore, they are not liable for your injuries.
If you are a commercial truck driver, the trucking company you work for may argue that you were on a frolic (driving your work truck for personal purposes, not for work). Your employer may argue that you got into an accident during the frolic to avoid liability.
A personal injury attorney will anticipate these common blame-shifting tactics and work to avoid them. If you were in an accident and the person or business you think is responsible for your injuries is claiming that you caused the accident and your injuries, you need an experienced personal injury law firm in Bakersfield to help you push back against that claim. Your Bakersfield personal injury lawyer will conduct an independent investigation of your accident. Their investigation will give your personal injury attorney the ammo they need to defeat these arguments.
Negligence vs. Strict Liability
If an accident victim proves that an individual or business was at fault for their harm, then the responsible party must pay for the victim's damages. The responsible party is negligent if the plaintiff proves that the defendant owed a duty to the plaintiff, the defendant breached the duty, the breach was the cause of the plaintiff's harm, and the plaintiff suffered damages. However, you can recover money for damages even if the responsible party was not negligent.
What Is a Strict Liability Tort?
Strict liability means that the responsible party must pay for the harm incurred by the victim in a personal injury accident. A defendant may be liable to pay for injuries regardless of their intention to cause harm to the victim. If an action is a strict liability tort under California law, the victim is not required to prove the elements of negligence.
An example of a strict liability tort is a dog bite injury. Under California Civil Code § 3342, a dog owner must ensure that their dog does not bite another person. If their dog bites another person, the dog owner is strictly liable for any injuries suffered by the victim. A person that is bitten by a dog can automatically recover for their damages if they were lawfully on the property where the dog bite happened. The dog owner's liability is created by statute.
Strict liability is beneficial for dog bite victims because treating these injuries can be expensive and include long-term treatment and surgery. Along with the physical damage, dog bites can cause psychological harm that lasts for years to come.
How Do I Collect My Money After a Settlement or Jury Award?
A personal injury accident can quickly drive a person and their family into debt, making it clear why it is critically important to recover the money you may be awarded in a settlement or from a jury verdict. Sometimes you may face difficulty receiving the money you are owed in your hands when it is all said and done. Do not lose hope, however. There are ways to ensure that you receive the money you were awarded in a personal injury accident case.
You and your personal injury attorney may choose to work with the responsible party's team to recover damages. Sometimes all it takes is a letter, email, or phone call to get the money in your pocket. If correspondence between the attorneys does not work, there are other options to help you receive the money you were awarded.
You may need to file a motion in court. Your attorney may choose to file a motion in court to enforce the judgment. These motions typically include details about the procedural history and posture of the case and the amount of the judgment awarded. The motion will ask the court to force the responsible party to pay what they owe to you. The court's order may even include a timeline for payment or a payment schedule that the defendant must follow.
Another potential way to recover for your injuries is to garnish the defendant's wages to recover your judgment. Garnishment is typically a separate lawsuit from the original personal injury claim. An injury attorney in the Bakersfield area can help you if you choose to pursue a garnishment action.
Contact Our Award-Winning Firm
Our Bakersfield personal injury attorneys at Arash Law headed by Arash Khorsandi have decades of combined experience in injury law. We have helped many people across Bakersfield, California, get the compensation they need to pay for medical treatment and replace lost wages after an injury. We have recovered over $400 million in compensation for accident victims in Bakersfield and across the state. If you or a loved one has suffered an injury in a personal injury accident, we want to help you get back to normal. Contact us online or call our office at 888-488-1391 to schedule your free initial consultation.