San Francisco

Car Accident Lawyers
with over $500 Million Recovered in Compensation for Injury Clients.
You May Be Entitled to Compensation

record-setting San Francisco Car Accident Lawyers

Let Our Family Take Care of Your Family
San Francisco is a Northern California city that is a major tourist location for many people, as the city is known for its collection of rolling hills and a variety of architecture. The San Francisco Bay Area includes nine counties, making it the second-largest statistical area in the state after the Greater Los Angeles area. According to the United States Census, the most recent population of San Francisco was 815,201, and the city is the second-most densely populated city in the country after New York City. Unfortunately, with such a high population and a high number of vehicles on the road, car accidents are a common occurrence in San Francisco. If you've been in a car accident in the area, it's important to seek the help of experienced San Francisco car accident lawyers who can navigate the legal system and help you get the compensation you deserve.
Neighborhoods in San Francisco include Fisherman's Wharf, North Beach, Chinatown, Union Square, Central Market, Fillmore, Japantown, Nob Hill, Sunset, Bayview, Treasure Island, and Mission District, among others. San Francisco generally has a warm climate, but it is also subject to cool currents from the Pacific Ocean.
The San Francisco Travel Association reported that the 21.5 million visitors in 2022 was a 26.5 percent increase from the 17 million in 2021, and the visitors were expected to spend $6.7 billion. The numbers remain only half of what they were in 2019 before the COVID-19 pandemic.
Anybody who is driving in San Francisco needs to be aware that the rolling hills create a number of dangerous road conditions throughout the city that can lead to possible accidents. Even seemingly minor collisions can carry enormous consequences for all parties involved in these cases.
With so many people getting around San Francisco on foot, it is not uncommon for some drivers to be involved in accidents involving pedestrians. People who are involved in motor vehicle collisions need to understand what steps they should take following an accident in California.
The City and County of San Francisco report that the 32 traffic fatalities reported in 2022 match the high from 2016. The fewest people killed in any year were 20 in 2017. The most recent statistics from the California Office of Traffic Safety (OTS) show that there were 3,516 total fatal and injury crashes in San Francisco County in 2020, including 674 speed-related crashes, 563 hit-and-run accidents, and 359 alcohol-involved crashes.
Arash Law, founded by famous attorney Arash Khorsandi, Esq., is an experienced personal injury law firm that helps people involved in all kinds of traffic accidents in San Francisco, California, and we work hard to help people obtain all of the compensation to which they are rightfully entitled. Our firm understands how confusing and stressful it can be for people to be involved in motor vehicle collisions and then try to work out how they will be paid.
Our firm works tirelessly to help people hold negligent parties accountable and get justice in their cases. We maintain a commitment to helping you recover as much financial compensation as possible for your injuries and property damage.
We invite you to call (888) 488-1391 to arrange an initial consultation with our firm. Please continue to read this page to learn more about car accidents in San Francisco and what you can do in your case.
Our client was driving with his wife and son on a two-lane highway when a drunk driver crossed the double yellow lines, causing a head-on collision that claimed the life of a loving wife and mother.
– 
ARASH KHORSANDI
What You Should Know About Being In a Car Accident in The Bay Area
According to the OTS, traffic fatalities declined 5.1 percent from 3,798 in 2018 to 3,606 in 2019. Alcohol-related fatalities also saw a decrease of 4.5 percent, but drug-impaired driving offenses increased by 8 percent.
Within the city of San Francisco, OTS reported 2,777 total fatal and injury crashes, including 434 speed-related accidents, 486 hit-and-run crashes, and 259 alcohol-involved wrecks. The National Safety Council (NSC) also reported that there was a 16 percent increase in motor vehicle deaths in the first six months of 2021 when people were returning to roads.
The NSC reported that 42,000 people have died on roads, which was a 24 percent increase in deaths even though the number of miles driven dropped 13 percent. The death rate climbed another 3 percent in the first six months of 2021.
According to the NSC, California saw 1,987 deaths in 2022, 1,848 in 2021, and 1,523 in 2020, meaning the state saw an 8 percent increase between 2021 and 2022 and a 30 percent increase between 2020 and 2022. The NSC recommends driving distraction-free, designating a sober driver, buckling up, and checking for open recalls.
2020 Crash Data on California State Highways from Caltrans shows 53,252 rear-end crashes, 30,898 instances of people hitting objects, 30,617 sideswipe accidents, 6,204 broadside accidents, 5,153 overturn accidents, 1,645 head-on collisions, 906 pedestrian incidents, and 2,304 other. The United States Department of Transportation Federal Highway Administration reports that there were 3,847 fatalities in 2020, the highest number since 2017.
According to the Insurance Institute for Highway Safety (IIHS) Highway Loss Data Institute (HLDI), California had 3,558 fatal crashes in 2020 and 3,847 deaths. The National Highway Traffic Safety Administration (NHTSA) reports that the 42,915 people killed in motor vehicle traffic crashes in 2021 was a 10.5 percent increase from the 38,824 fatalities in 2020.
Recent Car Accident Reports in San Francisco
KGO-TV
reported that the driver of a 2021 Tesla Model S told California authorities that their vehicle was in "full self-driving mode" when the technology malfunctioned and caused an eight-vehicle
crash on the San Francisco Bay Bridge
on Thanksgiving Day. Two juveniles had to be transported to a hospital, and nine people were treated for minor injuries.
The SFist reported that 18 people suffered non-life-threatening injuries in a multi-vehicle crash that began when a car collided with a wall, causing five other vehicles to crash within the tunnel. Two people required transportation to a local emergency room center.
According to the San Francisco Standard, a crash at Cesar Chavez Street and South Van Ness Avenue left a motorcyclist dead. It marked the city's 31st fatality this year, and the intersection was a known danger zone in the city's "High Injury Network."

Emperatriz Ayala
My husband had an accident 2 years ago, a 85 years old man hit him, the Arash law group works very well on my husband case that took 9 month and he won the case and my husband was happy with the results. A year later I got into an accident as well and I'm still waiting in my case is almost resolving and it's 9 months already. This people knows the law and they do their job right to help you out in getting the most for you to fight on your behalf. I strongly recommend the Arash Law firm they do things right in a efficient and professional manner.

Chris Zavala
Had a great experience with all the people at Arash law. Long story short was in a bad car accident. It was overwhelming and the whole process was a lot, but they kept me in the loop. They answered all my questions and gave me great advice. Couldn't be any happier. Would definitely recommend anyone looking for a personal injury lawyer. They'll guide you through the whole process!

Jill Smith
Having Arash Law handle my auto accident was the best decision I could have made. Everyone I interacted with was kind, professional and detail oriented. I am extremely happy with the outcome and would recommend them highly.

Joseph R. Porter
From start to finish, Arash Law firm is there every step of the way with close, constant, personal contact and attention. I never knew a Law firm could actually care so much for me as a person and what I was personally going through as well as the settlement I was going to recieve once my case was finally completed. Thank you to everyone at Arash Law for your ongoing support and communication. You are the ONLY firm I will ever recommend to someone who is need of a great attorny.

Monica Parra
I had an excellent experience with Arash Law. I will definitely recommend to my family and friends. I interviewed a few firms before deciding to work with Arash Law. What made my experience excellent was (i.e. head attorney being accessible to talk to and he answered all my questions and concerns, sensitive and thorough personel who completed in home intake & follow up process, being connected immediately to quality Physicians who addressed my injuries and recovery process, clear contract-read throughly to ensure its something you can commit to). Being in a car accident is a traumatic experience and I had a sense of peace knowing Arash Firm was walking with me throughout the whole process. Thank you Arash Firm for all your hard work and help. I am so grateful and appreciative for you all! 🙏 With Gratitude, Monica Parra
Steps People Should Take After Car Accidents in California
Following any kind of motor vehicle collision, many people can be overwhelmed with concerns about the things they should be doing and wondering whether they are taking the right actions. There are, of course, a variety of things people should do as quickly as possible, as well as several actions people should avoid taking.
Make sure you do all of the following:
Check yourself, your passengers, and the occupants of other vehicles to see if anybody has suffered injuries.
Call 911 to report the accident to local police and request emergency services if necessary. People must call 911 even when collisions are minor.
Try to move your vehicle to the side of the road or to another area that will minimize obstructions for surrounding traffic.
Collect personal information about drivers and other parties who were involved in the accident. You will want to get a person's name, telephone number, insurance information, and vehicle details.
Make sure to take multiple photographs, including pictures of the accident scene from various angles and distances, photographs of your injuries, and any damage to your vehicle.
Obtain contact information for any witnesses to the accident.
Try to write down as much as you remember about the accident. You will be surprised by how quickly you forget key information.
Contact your own insurance company to report the accident.
Quickly find an experienced San Francisco car accident lawyer.
Avoid doing all of the following:
Provide a statement to any person other than a police officer.
Sign any kind of paperwork, such as a disclaimer, waiver, or another document, at the scene of an accident.
Discuss the accident with any person other than a police officer, your own insurance company, or a car accident lawyer.
Leave the scene of the crash without contacting the police.
Fail to secure as much evidence as possible.
How Car Accident Claims Work in California
When people suffer injuries, or their loved ones die in car accidents in California, the victims customarily have the ability to file lawsuits against the parties responsible for the injuries or deaths. These are civil claims seeking to impose liability on another party for being at fault in an automobile accident.
Other drivers do not have to purposefully cause accidents for them to become liable. Most car accident claims will involve proving another driver acted negligently, meaning that they failed to conduct themselves in a safe and reasonable manner.
Certain car accident cases can be complicated by non-driving factors being the cause of some collisions, such as the case might be with certain roadway defect issues such as potholes, traffic light failure, or other issues. In these types of cases, people may have to file claims against governmental agencies. The statute of limitations (or time limit) in these cases can be drastically reduced from the matter of months to which people are already limited.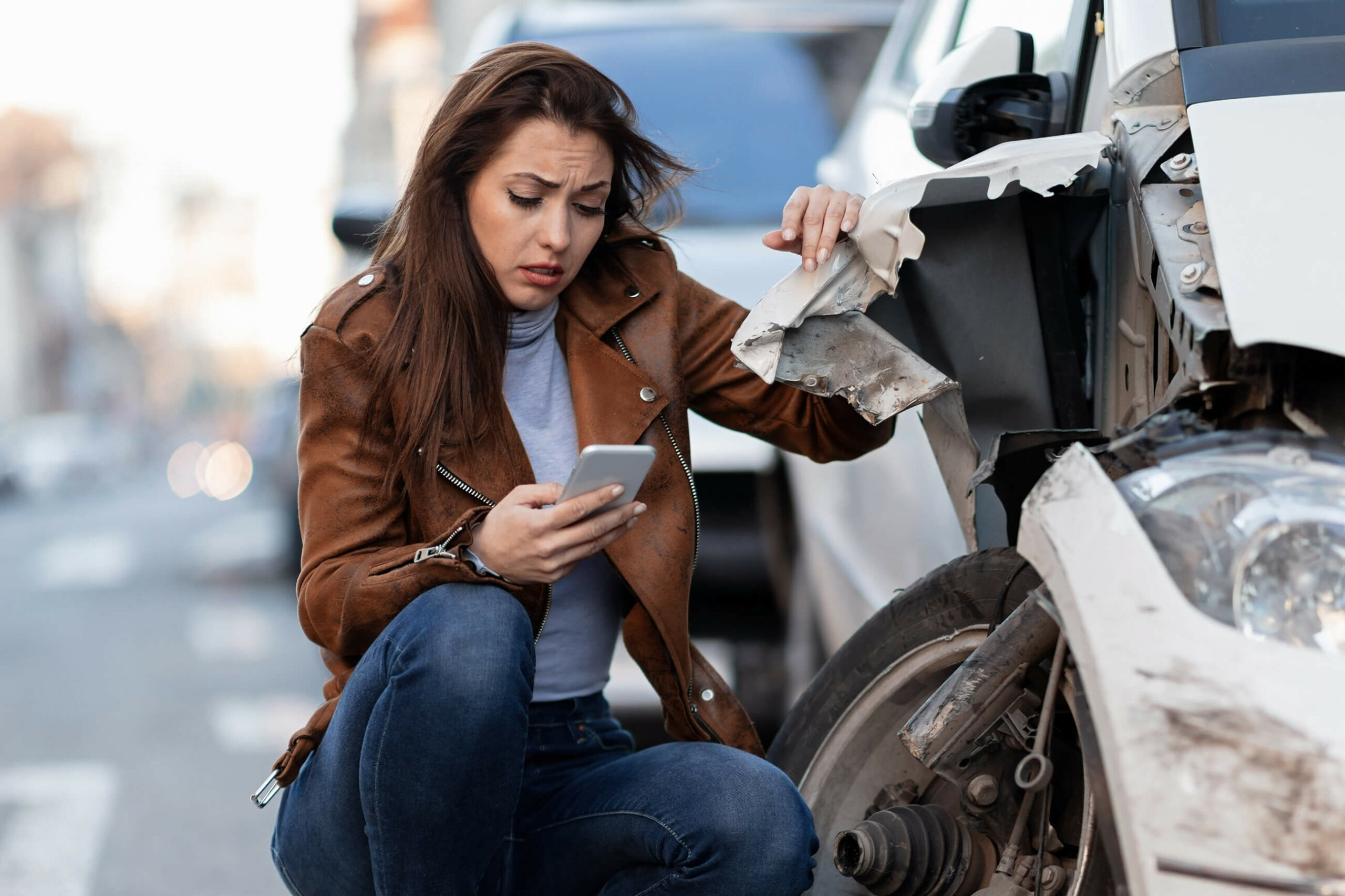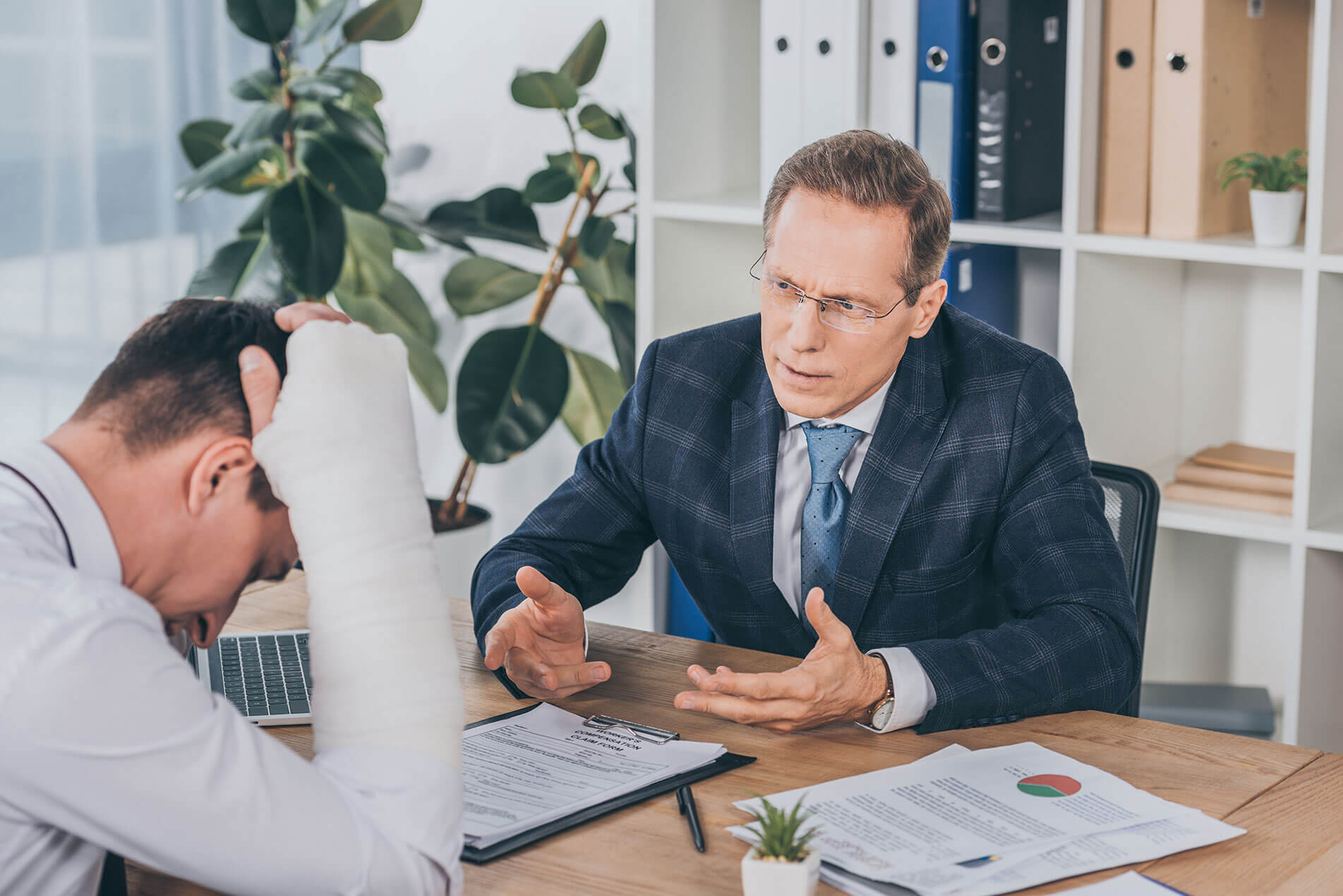 Compensation That People Can Recover in a Car Accident Lawsuit
When a person files a lawsuit in California, they are usually seeking compensatory damages, which is a phrase that refers to money that intends to restore a person to the condition they were in before their accident. Compensatory damages are often broken into economic and non-economic damages.
Economic damages are actual costs people can prove in court. Non-economic damages are far more subjective and are generally left to the interpretation of a jury.
Economic damages commonly include:
past and future medical bills
past and future lost wages
property damage
Non-economic damages can include:
pain and suffering
emotional distress
mental anguish
Wrongful death cases can involve wrongful death damages. It is incredibly important for people to understand that California is a pure comparative fault state, meaning that victims can still recover damages even when they are 99 percent at fault for their accidents.
Frequent Causes of San Francisco Car Accidents
As common as some causes of crashes are in San Francisco, the truth remains that no two collisions are ever the same, and each case is going to involve its own unique factors that can complicate claims for compensation. People need to be aware of the complexities of car accident claims and ensure they are working with a San Francisco car accident lawyer who can help them prove another party was at fault.
The team at Arash Law, assembled by Arash Khorsandi, Esq., has a wealth of experience investigating multiple kinds of car accidents throughout Northern California, so we know to prove that other drivers or factors caused car accidents. Our firm has handled many cases in which another driver caused an accident due to the following:
distracted driving
driving under the influence of alcohol (DUI) or drugs (DUID)
speeding
failing to yield
failing to signal
road rage
aggressive driving
tailgating
inclement weather
running red lights or stop signs
driver fatigue
unsafe roads
automobile defects
improper turns
tire blowouts
All of the examples listed above can be evidence of negligence in some cases, but people will want to retain legal counsel to help present the strongest argument possible. Many car accident cases involve settlements with insurance companies, and you do not want to be negotiating a settlement on your own.
Getting the Best Settlement After a Car Accident in San Francisco
Most people involved in car accidents in California will be contacted soon after their crashes by insurance companies for the other drivers involved. Everybody needs to exercise tremendous caution in how they proceed in speaking to insurers.
Insurance companies all have the same goal of paying as little as possible to resolve possible injury claims, and one of the most effective tricks these companies employ is simply extending an initial settlement offer before victims have even had the chance to speak to a good San Francisco car accident lawyer. You need to know that you are under no obligation to accept a settlement offer, and you will probably want to decline your first offer since it is presumably much less than to which you are entitled.
You will always give yourself the best chance of recovering as much as possible by hiring a San Francisco car accident lawyer at Arash Law, managed by Arash Khorsandi, Esq., because our firm knows how to deal with insurance companies and will be fully capable of negotiating a truly fair and full settlement that covers every cost you are now facing. Insurers typically want to settle cases rather than bear the extraordinary costs of taking cases to trial.
Will My Car Accident Case Have to Go to Court?
Many people will have worries about what happens when they file their lawsuit and how a trial is going to play out. In most cases, the trial never happens because the two sides involved will agree to settle the case.
Settlements do not happen overnight. It can take several weeks, months, or even years of negotiating before an agreement can be finalized.
In some cases, an insurance company may be unwilling to pay anywhere near enough money, and a lawsuit becomes necessary. Going to trial is rare, but it can occasionally happen.
Finding the Best San Francisco Car Accident Lawyers
When people are looking for a car accident attorney in California, it is always good to start by looking at what kinds of cases the lawyer typically handles. Spearheaded by Arash Khorsandi, Esq., Arash Law regularly helps car accident victims, and we know how to help people get medical attention without having to pay anything upfront.
Our firm will not charge you any fees for legal representation unless we win or settle your case. We know how to help people recover sizable verdicts and settlements, so you will want to be working with our team following any kind of car accident in the greater San Francisco area.
Common Kinds of Car Accident Injuries
People can suffer a wide range of possible injuries following car accidents, many of which depend on where people were sitting, where the impact occurred, and several other factors. We have helped people who are dealing with such injuries as:
traumatic brain injury (TBI)
spinal cord injury
paralysis
internal organ injuries
fractures and broken bones
disfigurement
scarring
amputation
neck injuries
whiplash
knee injuries
shoulder injuries
arm injuries
lacerations
soft tissue injuries
Post-Traumatic Stress Disorder (PTSD)
concussions
Lack of Insurance for an At-Fault Driver
Minimum Liability Insurance Requirements for Private Passenger Vehicles per California Insurance Code § 11580.1b are $15,000 for injury or death to one person, $30,000 for injury or death to multiple people, and $5,000 for property damage. In many cases, the state minimums are not sufficient for covering a victim's costs.
When the at-fault driver's insurance company is only going to provide compensation up to the limits of a negligent driver's policy, then a victim may have to turn to their own insurance coverage. California residents can purchase uninsured or underinsured driver policies that can help provide additional compensation in these cases.
When a person has an uninsured or underinsured policy, they simply file a claim for the damages that the other driver's policy is not covering. It can also be possible to file a lawsuit against the negligent driver in these cases.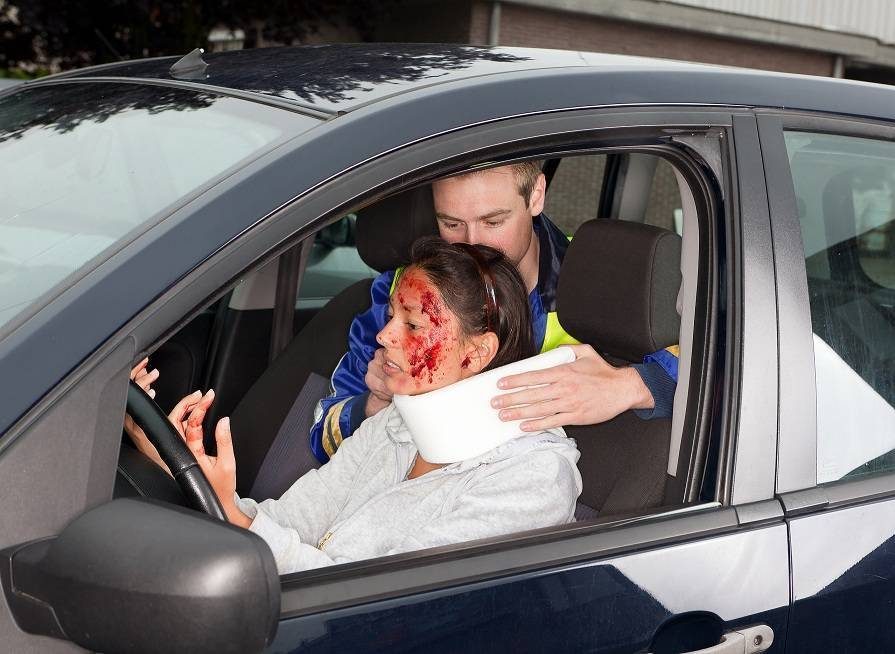 Settlement in a motor vehicle accident involving a commercial agricultural defendant – client suffered spinal injuries
– 
JUDD ROSS ALLEN
The Importance of a Traffic Collision Report
People who have been involved in car accidents in California will want to be sure to call the local police as soon as possible to have them complete a Traffic Collision Report (TCR). The TCR is a police report that is important for several reasons, first being evidence of an injury claim and also because the TCR will include the name(s), address(es), contact information, and insurance information of all parties involved.
A TCR also includes a police officer's opinion about the cause of a collision. People can obtain TCRs online, by submitting written requests to police departments, or in person at police departments.
Additional Car Accident Compensation Concerns
While some other states in the nation impose certain limits on compensation that are known as damage caps, California has no such state law. Proposition 213 is another major concern in car accident cases because the provisions embodied in California Civil Code § 3333.3 and California Civil Code § 3333.4 prohibit people from recovering damages when an injured person's injuries were in any way proximately caused by the injured person's committing any felony or immediate flight therefrom.
California Civil Code § 3333.4 also prohibits a person from recovering damages in a car accident when they did not have valid automobile insurance at the time of a collision.
California Statute of Limitations for Car Accidents
California Code of Civil Procedure § 340 establishes that the statute of limitations for a car accident claim in the state will be two years from the date of an accident. One notable exception to this rule concerns victims who are minors, in which case the victim will have two years to file once they turn 18 years of age.
It is also important to note that when a person has an injury claim against any kind of governmental entity, then the statute of limitations will only be six months. Property damage claims have a three-year time limit, and it is also important to note that the statute of limitations on a wrongful death claim begins to run on the date of a person's death, which may be later than the date of an accident.
When To Hire a San Francisco Car Accident Lawyer
Many people express reservations about hiring attorneys for their car accident cases because they think they cannot afford to hire a lawyer. However, Arash Law, managed by Arash Khorsandi, Esq., handles every single case on a contingency fee basis, meaning that our clients will not pay anything upfront for legal representation, and we do not charge anything unless we win or settle the case.
Why You Should Hire a San Francisco Car Accident Law Firm
Studies have repeatedly shown that when people attempt to handle their car accident cases on their own, they often recover far less than they will have had they retained legal counsel. When settlement negotiations begin, an experienced San Francisco car accident lawyer is going to be much more knowledgeable about how to get to the desired amount than most people can handle on their own.
It is again important to remember that settlement negotiations can take time, and an attorney will prove beneficial in knowing how to use the threat of a trial to force an insurer to become more willing to pay. When you work with Arash Law, run by Arash Khorsandi, Esq., you will have somebody on your side who is committed to seeing that you recover as much as possible.
Contact Arash Law's Experienced Car Accident Lawyers in The Bay Area
Created by Arash Khorsandi, Esq., Arash Law has a San Francisco Bay Area office as well as seven other California locations. When you have sustained severe injuries, or your loved one was killed in a car accident in Northern California, do not wait to call (888) 488-1391 or contact us online so you can speak with a reputable car accident lawyer in San Francisco.
Get The Latest News from

The Best California Accident Law Firm Today