Do I Need a Car Accident Attorney in California?
When it comes to car accidents in California, it's almost always a good idea to get a personal injury attorney. It is commonly thought that a lawyer is not needed if the accident is minor and does not cause injury. But even a fender bender that seems insignificant can turn into a major headache without a car accident attorney.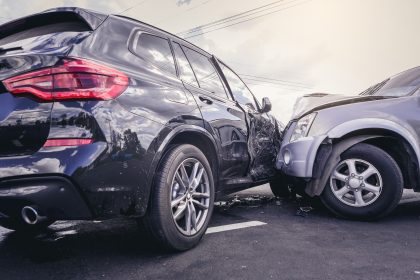 It is estimated that speeding alone led to over 10 thousand fatalities in the United States in 2016. In 2019, 2 million Americans suffered permanent injuries from a car accident. A California personal injury attorney can help you navigate the legal mess that can be an unavoidable outcome of an accident.
Under California law, a car accident case involving speeding would be an easy case to show where negligence is indicated. California is an at-fault state, meaning whoever is at fault in a car accident bears most of the burden of responsibility, if not all of it. If you don't know this, you may try to negotiate your insurance claims. Doing this can quickly become a nightmare. 
After an accident, you'll have to deal with the police, your insurance company, maybe someone else's insurance company, and the medical field.  Sound daunting? It is! Dealing with these problems is what an experienced accident attorney can do for you.  Contact a California personal injury attorney as soon as you can after a car accident.
Reasons You Might Need a Personal Injury Lawyer After a Car Accident
Few reasons in life make it exciting to call an attorney, and a car accident isn't usually one of them. Closing a home or a big-money deal, marriage, and other exciting life events make calling an attorney easy. Immediately after a car accident, you are likely feeling many emotions, including anxiety and possibly suffering from pain. Now is not the time to make your life more challenging by handling your case all by yourself. 
There are a few reasons not to call a personal injury attorney.
If the accident is small, with few if any personal injuries

No person involved in the accident is contesting the circumstances of the accident. For example, a driver backs their vehicle into another in a parking lot at a slow speed. The drivers exchange insurance information, and the insurance companies settle the matter without further dispute. 
In almost all other cases of car accidents, you would be well-advised to at the very least consult with an attorney regarding your case. Sometimes, people can be nervous about contacting a lawyer for many reasons. But you should do so immediately if any of the following applies to your car accident:
Severe injury that appears to be long-term, permanent, or life-threatening

Multiple persons sustain any kind of injury, severe or otherwise

A fatality

Medical problems and costs that outweigh your insurance caps

The fault of the accident is disputed by any party

Your work-life and ability to earn is affected

The accident happened in a construction zone

You are emotionally traumatized – sometimes this is referred to as "pain and suffering"

The insurance company is challenging to work with, or the compensation they are offering doesn't seem right
Every item on the above list carries with it the potential for significant financial impact. After an accident, you should be focused squarely on your path to recovering from your injuries. Collecting all the information required to bring a claim can be an arduous and challenging process. It would be best left in the capable hands of an experienced California car accident lawyer. 
Costs of a Car Accident
One of the reasons that a car accident is so traumatizing is the cost factor. It's the first thing that starts spinning in your head after it happens. It can feel overwhelming.
You are already thinking about the costs. But you are also worried about the expenses that you don't even know about yet. Some people might be worried that they can't afford an attorney. Most of the time, personal injury attorney fees will come out of any settlement once the case is over. This method is often referred to as "working on contingency." It also means that if you aren't awarded any damages due to your claim, you do not owe anything. You do not need to worry about these costs upfront.
Every car accident is different. But here are some typical costs associated with car accident cases:
Medical costs, today and down the road

Lost work

Loss of a vehicle

Car repairs

Insurance hikes

Emotional trauma costs

Possible funeral costs
There are several arrangements to be made right after a car accident. You may even be dealing with several insurance companies if a fatality arises. These are the costs that judges and juries look at when ruling on civil car accident cases.
Not many drivers are willing to step up and say it was their fault. But your attorney can help navigate the system that will ultimately determine who was at fault in the accident. The sooner that happens, the sooner you are on the way to recovering compensation for damages.
Determining Fault in a California Car Accident
California is an at-fault state. That means that legally speaking, the insurance company of the driver that is found at fault in a car accident will bear the burden of most if not all of the costs. Very few drivers are willing to take the burden of fault right away. You shouldn't either until you've talked to a lawyer. Don't get tied up in a knot if you think you were at fault. California is also a pure comparative negligence state.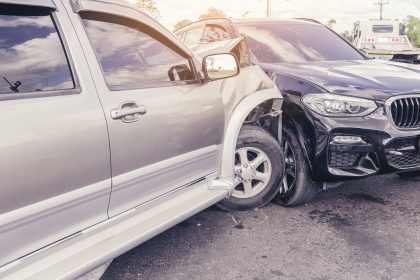 That means that you can recover some damages if you are at fault, depending on how "at fault" you were. If you are found to be 50 percent responsible by the police, they may say at the time, "You're both equally responsible, and that's going in our report."  You can still recover damages in California because the accident wouldn't have happened if the other driver wasn't 50 percent responsible for it.
In this case, California's pure comparative negligence rule stipulates you recover 50 percent of the damages. A California personal injury attorney may be able to help you build a case that shifts your level of fault in an accident. Determining fault in a car accident case is determined by California's duty of care laws. The driver who failed the most in providing their duty of care on the roads will be named the driver at fault.
It may not happen on the day of the accident. Sometimes California Highway Patrol puts an investigation unit on the situation to recreate the accident and assign fault. The party found to be negligent will have been negligent in providing their duty of care on the road. That could be anything from careless and reckless driving to drunk driving.
These are some of the most common duty of care breaches in California car accidents:
Careless driving, such as failing to check a blind spot

Going through a red light

Texting and driving

Drinking and driving

Distracted driving, such as talking on the phone when driving

Road rage
Duty of Care in California Car Accidents
Duty of care in California car accidents involves determining which driver paid the least duty of care to lead to the accident. California is an at-fault state in car accidents. Dissecting duty of care in a car accident investigation solves the case.
The legal standard for duty of care in California is found in CACI No. 700, Basic Standard of Care, Judicial Council of California Civil Jury Instructions:
"A person must use reasonable care in driving a vehicle. Drivers must keep a lookout for pedestrians, obstacles, and other vehicles. They must also control the speed and movement of their vehicles. The failure to use reasonable care in driving a vehicle is negligence."
This standard is what a judge and jury will use when looking at a California car accident case. To avoid being found at fault or negligent, remember the following:
Check your blind spot

Don't speed

Don't text and drive

Don't drink and drive
It's that easy.
How Can a Personal Injury Lawyer Help Me?
As you can see, determining who is at fault is the most critical component of a California car accident claim. A California personal injury attorney can help you in several ways. They will collect reports and other evidence from the police and medical care providers. They will also work with other drivers and their insurance companies so that you don't have to. Their job is to advocate for you in every way. They will fight for your medical future, your health, career, finances, and insurance rates.
Do you need one? If you are wondering, then you probably do. A minor fender bender will not keep you up at night the same way the possibility of losing a limb or family member will. Use this line of thinking when you are wondering whether or not to call a lawyer. Be very careful with everyone you deal with before you call one. There are a few necessary steps to take after a car accident to maintain a strong claim or defense in a car accident case.
Steps to Take After a Car Accident
Unless the accident is relatively minor, the first thing you should do after a car accident is to call 911 to report the accident and anyone who may need immediate medical attention. Aside from determining if anyone is hurt, it would be best to interact with others at the accident scene as little as possible.
After you report the accident and wait for the authorities to arrive, exchange information if it is safe to do so. Don't say anything about fault at this time, and don't take any money or offers of money. Only exchange phone numbers and insurance information with the other driver or drivers if there is more than one.
Take pictures of the accident and vehicle damage. It's a good idea to write down your recollection of the accident as soon as possible. Document everything you can as early as possible. Keep every medical receipt and exchange that you can.
If you are being charged for a band-aid, keep the documentation. As soon as you can, write down everything EMTs or medical personnel tell you. Don't downplay your injuries, but don't dramatize them either. If you can, call a personal injury attorney as soon as it is safe to do so.
Get a Free Consultation With a California Personal Injury Attorney
If any aspect of your accident is in any way complicated, you would be well-advised to consult with an experienced accident attorney. The case may never go to court, as most cases are settled outside of the courtroom. But your California personal injury attorney will help you navigate the at-fault laws so that you get the compensation you deserve.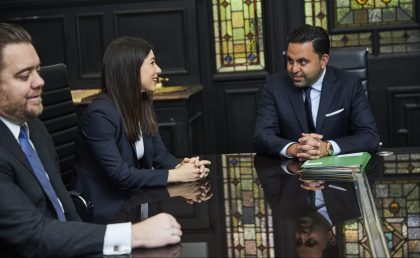 Very often, a demand letter is the first step. Your attorney will send this to the other driver, and sometimes the insurance company. This letter will list the facts and the number of costs and damages you are now suffering.
Yes, this is the beginning of a legal problem. But it is also the beginning of a legal solution. Don't accept an insurance company's offer to settle without discussing it with an attorney.
The insurance company does their best to keep their money. The less they pay you to compensate you for your losses, the more they get to keep. They do this by lowballing you. If they aren't talking to an attorney in your case, it will be easier for them to take advantage of you.
When demand letters don't work, personal injury lawsuits are the next step. Most are settled before trial. Again, let the lawyers handle this. They have experience in how these processes work.
When you do this, you help ensure you will get the compensation you deserve after a car accident. Medical costs can be exorbitant after a car accident. Many suffer permanent damage and permanent health care costs every year. You deserve to be compensated for that. This is true even if you were at fault. 
Let your California personal injury lawyer navigate every area of that problem for you. 
The dedicated legal team at Arash Law has decades of experience advocating for car accident injury victims just like you. We have recovered over $200 million in personal injury cases in San Francisco, Riverside, San Jose, San Diego, Sacramento, Sherman Oaks, and throughout California. At Arash Law, we offer a no-win, no-fee guarantee. That means that we don't get paid unless you do. Our consultation is free and there are no hidden fees.  We are open 24 hours a day. Call us at (888) 488-1391 or contact us online to get started today.