Airbags are an important part of a vehicle's safety system. Every year, lives are saved because of this crucial technology, and millions of dollars are saved on preventable injuries. Research shows that facial trauma in a car accident is far less likely when the victim is protected by an airbag.

Unfortunately, defective airbags can also cause injuries. Injury victims have legal rights after any car accident. The experienced injury lawyers at Arash Law know how to investigate airbags and other issues that contribute to our clients' injuries. Learn more about the research on airbags and facial trauma, as well as the compensation that car accident victims are owed for their injuries.

The Research on Airbags and Facial Trauma
A study published in Plastic and Reconstructive Surgery found that airbags protect vehicle occupants from facial trauma in car accidents. Drivers were found to have significantly fewer facial fractures when they were protected by an airbag (either with or without a seatbelt). Passengers were also found to have fewer facial lacerations when an airbag was deployed.
Interestingly, the study found that passengers had the same rate of facial fractures regardless of whether an airbag was deployed, but airbags did at least offer protection from cuts. The evidence led the researcher to conclude that airbags provide the best protection of all safety devices currently available in passenger vehicles.
Defective Airbags can Cause Fatal Injuries
Unfortunately, airbags can also cause injuries. An airbag is designed to explode with an incredible amount of force. It is also inflated with chemicals that are not designed to be inhaled. Manufacturers design airbags to avoid these preventable problems.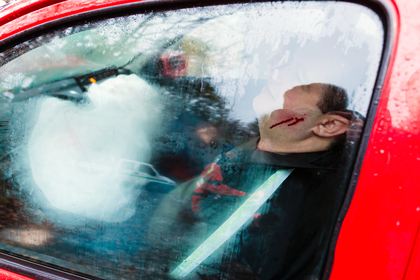 In spite of that, defects occur, and when they do, the results can be devastating. The recent recall of Takata airbags is one of the largest auto recalls in history. According to Consumer Reports, there have already been 19 deaths attributed to Takata airbags.
Hundreds have been injured, and about 67 million Takata airbags are currently under recall. The problem is so serious that NHTSA advises owners of certain vehicles not to drive their cars at all – except to go straight to the dealer for repairs. This advice applies to Honda and Acura model years between 2001 and 2003, all 2006 Ford Rangers, and Mazda B-Series vehicles.

The United States has strong consumer protection laws to protect the public from a consumer product that should be safe to use but actually causes injuries and deaths. Auto manufacturers are liable for injuries caused by their defective products, which is why many manufacturers prefer to pay for an expensive recall rather than paying out wrongful death claims and the bad publicity associated with them.

But cases involving defective airbags can become complicated. These added legal complications give an insurance company the chance to try to get out of paying by placing the blame on someone else. Our experienced California car accident lawyers at Arash Law fight hard to be sure that injury victims get all the compensation they are owed from all liable defendants.

Who is at Fault for Car Crash Injuries?
The person who is "at fault" (liable) for causing an accident is responsible for paying for all the injuries and losses they caused. There are many potential defendants to a car accident case – and even more, if there are issues with defective airbags.

It is important to work with an experienced auto accident attorney who knows how to find all potential defendants and insurance policies. If not, you could miss out on thousands of dollars in compensation that you are legally owed. What follows are some of the most common defendants in car accident cases.

The Manufacturer of a Defective Airbag or Vehicle
As we have seen, defective airbags can cause serious injuries and even death. So who is liable for these injuries? There are many potential defendants in this type of products liability claim. The manufacturer of the airbag, the company that made the vehicle, the dealership that sold the car, and other business entities can all be liable for selling a defective vehicle. These claims get very complicated with so many defendants.

The legal issues of liability become even more complicated when there is a driver who is also at fault for the initial accident. Our experienced accident lawyers know how to prove who was at fault, what your injuries are fairly worth, and who has an obligation to pay for them.

The Driver's Employer
If a driver is on the clock when they cause an accident, their employer can be held "vicariously liable" for the negligence of the employee. An employer can also be directly liable for its own negligence. For example, if they let an employee with a bad driving record drive a company vehicle. There are also special rules that apply to Uber and Lyft drivers.

Though they are not classified as employees, these companies still maintain large commercial insurance policies with high coverage limits. These policies supplement the coverage available under the driver's personal insurance policy, ensuring that there is compensation available in high-dollar injury claims against Uber and Lyft.

A Negligent Driver
The majority of accidents are caused by negligence on the part of one or more drivers. The law requires all drivers to operate their vehicles with due care, so when a driver is negligent, they are liable for any injuries they cause, which is why California (like other states) requires drivers to carry auto insurance with liability coverage.

There is a system in place to help ensure injury victims have access to the compensation they are owed for their losses. Liability can also be apportioned to multiple drivers. An injury victim can still recover compensation from another driver, even if they were partly at fault. Suppose, for example, that two drivers were equally at fault for an accident.

Each would have a legal obligation to pay for half the total damages. The legal issues become more complicated when there are more drivers involved in an accident. In that scenario, it is especially important to have your own lawyer representing your interests against all the other lawyers and insurance companies who are involved in the case.

The Compensation That Auto Accident Injury Victims are Owed
So what, exactly, are you owed for your injuries? Car accidents result in many different losses – both financial and emotional. You are legally entitled to compensation for all of them. What follows are some of the most common areas of compensation in a personal injury claim.

Medical Bills
Be sure to save the receipts from all your medical expenses, including bills for doctors' visits, prescription medications, and medical devices (such as a sling or a cane). You are also entitled to compensation for the estimated value of any future medical care your injuries will require. Arash Law works with expert witnesses to prove the cost of these future medical expenses.

Lost Wages
You are also entitled to compensation from the time you miss work, which can be documented with a simple statement from your employer showing how many hours you missed and what your hourly rate of pay is. Compensation can also include any future decreases in your earning capacity.
If, for example, you can only work part-time after the accident, your wages will decrease. Our expert witnesses can also prove the value of any decreases to your future earning capacity as a result of your injuries. You are also entitled to compensation for any lost bonuses, commissions, overtime pay, and other forms of compensation.
Pain and Suffering
There are many emotional losses that come with injuries. Physical pain, emotional trauma, lost sleep, missed events, lost sleep, and strained interpersonal relationships are just some of the many emotional losses that your injuries can cause. You are entitled to fair compensation for them.
Unfortunately, insurance companies work hard to try to devalue these losses. It is difficult to prove the value of missing a family holiday or being unable to hold your children. Our lawyers are experienced in proving how your life has been affected by your injuries. We present a compelling case to which jurors can relate, allowing us to prove the fair value of all your pain and suffering.
Experienced Car Accident Lawyers for All Airbag Injury Cases
You could spend hours searching online for "Auto Accident Lawyers Near Me," but you have already found the best personal injury firm in California. The skilled injury attorneys at Arash Law have decades of experience. Our legal team has collected over 200 million dollars for clients throughout the entire state.
We serve clients in Los Angeles, San Francisco, Riverside, Bakersfield, Santa Barbara, San Jose, San Diego, Fresno, Sacramento, Sherman Oaks, and all other parts of California. Clients across the Golden State trust Arash Law to protect their important legal rights. We will fight hard for you, too, so that you can focus on making the best recovery possible from your injuries. Call (888) 488-1391 today to schedule your free consultation.