North Hollywood

Car Accident Lawyers
with over $500 Million Recovered in Compensation for Injury Clients.
You May Be Entitled to Compensation

client-focused, results based car accident lawyers
in North Hollywood
North Hollywood is an affluent Los Angeles, California neighborhood with many restaurants, parks, coffee shops, art museums, sound studios, and venues that serve as tourist attractions. The neighborhood was established in 1887 and is centrally located in the San Fernando Valley. The area was originally located in Toluca by the Water Company and the Lankershim Ranch Land. Later in 1896, the community was renamed Lankershim and was finally given the name North Hollywood in 1927.
Many of the
numerous people who live in North Hollywood
today are young professionals whose average age is 34.3 years old. That is almost two years below the state average. North Hollywood is a haven for the young and upcoming. Much of this population lives in Sherman Oaks. 
A farm worker, suffered multiple broken bones and other orthopedic injuries resulting from an auto accident where the defendant driver attempted to make a left turn in front of our client in heavy fog.
– 
ARASH KHORSANDI
Car Accidents in North Hollywood
A car accident can be tragic, unexpected, and life-altering. Car accidents can lead to property damage, injuries, disabilities, and even fatalities. If you have been involved in a vehicle accident, contact the attorneys at Arash Law, founded by famous attorney Arash Khorsandi, Esq., located in North Hollywood, California. These dedicated and experienced North Hollywood car accident lawyers have helped accident victims get the compensation they deserve after getting hurt in an accident for decades. 
The effects of suffering a vehicle accident can be daunting and extensive, and the team at Arash Law, under the direction of Arash Khorsandi, Esq., understands the challenges you may face after a crash. They are dedicated to helping victims navigate the process of settling an accident claim or filing a lawsuit. We have represented thousands of clients and recovered millions of dollars in compensation.
 Let us take care of the insurance company negotiations and trial preparation and help guide you successfully through the legal process. Under the leadership of Arash Khorsandi, Esq., Arash Law takes care of the legal side of your claim so you can focus solely on your physical well-being. We look forward to relieving your stress after an accident. No matter the complexity of the case, here at Arash Law, we will work tirelessly to get our clients the compensation that they need to get their lives back on track. 
After a car accident, you may be entitled to financial compensation for property damage, medical bills, lost income, or other losses related to the accident. If you suffered an injury in a car accident, contact our office at (888) 488-1391 or via our online chat feature to schedule a free no-obligation case evaluation today.
Sherman Oaks and Other Places within North Hollywood
As of March 2022, the estimated population for North Hollywood sat at 74,124 people. The average income of the population is $53,859, a little over $11,000 below the California median state income. Many young professionals live and earn in Sherman Oaks, a city in the North Hollywood area. 
The population of Sherman Oaks is comprised of various ethnicities, including African American, Hispanic, and Caucasian, which represent the largest ethnic groups in the city. African Americans make up around 12 percent of the population, Hispanics about 18-24 percent, and Caucasians about 58-70 percent. Of the various residents, about one-quarter of them own their residence, which is around 40 percent below the United States average for home ownership.
North Hollywood encompasses many cities and neighborhoods. Some notable places along with Sherman Oaks include Valley Glen, Valley Village, Sun Valley, Glendale, Beverly Hills, San Fernando, Van Nuys, and Burbank. With so many neighborhoods and cities, the population in North Hollywood, while still under 80,000 people, is heavily concentrated.
Because of its heavily concentrated population, the traffic is naturally condensed. As a result, the roads and freeways are some of the most heavily trafficked in the metro area. The freeways and roads total 5,134, and while that is a lot of roadways, they do make major streets like Victory Boulevard and Coldwater Canyon Avenue more accessible to drivers. While accessibility is greater, how busy these streets remain is more incredible, which heightens the rate of vehicle accidents.

Emperatriz Ayala
My husband had an accident 2 years ago, a 85 years old man hit him, the Arash law group works very well on my husband case that took 9 month and he won the case and my husband was happy with the results. A year later I got into an accident as well and I'm still waiting in my case is almost resolving and it's 9 months already. This people knows the law and they do their job right to help you out in getting the most for you to fight on your behalf. I strongly recommend the Arash Law firm they do things right in a efficient and professional manner.

Chris Zavala
Had a great experience with all the people at Arash law. Long story short was in a bad car accident. It was overwhelming and the whole process was a lot, but they kept me in the loop. They answered all my questions and gave me great advice. Couldn't be any happier. Would definitely recommend anyone looking for a personal injury lawyer. They'll guide you through the whole process!

Jill Smith
Having Arash Law handle my auto accident was the best decision I could have made. Everyone I interacted with was kind, professional and detail oriented. I am extremely happy with the outcome and would recommend them highly.

Joseph R. Porter
From start to finish, Arash Law firm is there every step of the way with close, constant, personal contact and attention. I never knew a Law firm could actually care so much for me as a person and what I was personally going through as well as the settlement I was going to recieve once my case was finally completed. Thank you to everyone at Arash Law for your ongoing support and communication. You are the ONLY firm I will ever recommend to someone who is need of a great attorny.

Monica Parra
I had an excellent experience with Arash Law. I will definitely recommend to my family and friends. I interviewed a few firms before deciding to work with Arash Law. What made my experience excellent was (i.e. head attorney being accessible to talk to and he answered all my questions and concerns, sensitive and thorough personel who completed in home intake & follow up process, being connected immediately to quality Physicians who addressed my injuries and recovery process, clear contract-read throughly to ensure its something you can commit to). Being in a car accident is a traumatic experience and I had a sense of peace knowing Arash Firm was walking with me throughout the whole process. Thank you Arash Firm for all your hard work and help. I am so grateful and appreciative for you all! 🙏 With Gratitude, Monica Parra
Causes of Vehicle Accidents
Car accidents occur for many reasons, but most accidents happen as a result of negligent driving. Negligent behavior on the road can lead to many calamities. According to the National Safety Council, about 4.4 million people nationwide suffered an injury in traffic accidents in 2019. In 2018, 3,563 vehicle accident fatalities occurred in California alone.  
Statistically, about 25 percent of car accidents occur strictly due to distractions. These distractions can happen for any reason, including texting or talking on a cell phone while driving or simply taking your eyes off the road to view the GPS navigator. Distracted driving is a common occurrence across the country and has caused the death of thousands of motorists.
Driving while under the influence of drugs or alcohol causes accidents across the state. These accidents may end in serious injury or death. According to the National Highway Traffic Safety Administration, 32 people across the United States die in drunk driving accidents every 45 minutes. In 2020 alone, 11,654 people died in an accident involving a drunk driver.
Some accidents occur when the driver is too tired, maybe due to long hours at school or work. Fatigued driving is dangerous. A driver who gets behind the wheel without adequate sleep may experience microsleep. A microsleep episode can last anywhere from a fraction of a second to a few seconds, and during this time, the person is essentially asleep. At the moment when a driver's eyes close, a severe accident can happen.
Speeding is a major cause of traffic crashes. Speeding claims the lives of thousands of travelers every year. It is negligent for a driver to operate a vehicle faster than the posted speed limit.
There are external causes of car accidents, as well. These include inclement weather, medical emergencies, faulty roadways, vehicle defects, etc. Whatever the reasons, accidents still occur and can have debilitating effects and lead to various injuries.
Common Vehicle Accident Injuries
The variety of injuries following a car accident is tremendous and can range from minor to more serious. The most unfortunate circumstances can end in catastrophic injuries and fatalities, which are the most tragic. Other common injuries include:
Cuts and bruises

Whiplash

Back and neck injuries 

Broken bones

Brain and spinal cord injuries

Disfigurement

Internal bleeding and organ damage

Death 
Catastrophic injuries may cause the victim to suffer from current and future injuries. These injuries include extensive burns, severe brain injuries, losing a limb, spinal injuries, or any injury that can cause paralysis. With the complexity of these injuries, the financial toll they take can be significant for the victim and the victim's family, in addition to the physical and psychological trauma. 
These facets will require extensive rehabilitation and numerous medical expenses for the victim to fully recover . An expert attorney can help ensure the victim receives compensation to cover the costs, including lost income and damages resulting from the accident. 
Perhaps the most tragic part of any vehicle accident is when it results in the death of an involved party. If such a tragedy occurs, the loved ones of the deceased victim can seek compensation from the liable party's insurance company. 
While a judgment or settled claim can never replace the loss of a dear loved one, these wrongful death cases can be particularly complex and nuanced, so it is recommended that the victim's family hire a car accident lawyers North Hollywood to guide them through the legal process. The attorney can help the family receive the compensation they need to relieve any financial burdens that may surface from the accident.
These are just a few of the many injuries that can occur. If someone has experienced any of these, seeking guidance from a vehicle accident lawyer will be the best approach to ensure total compensation for the damages.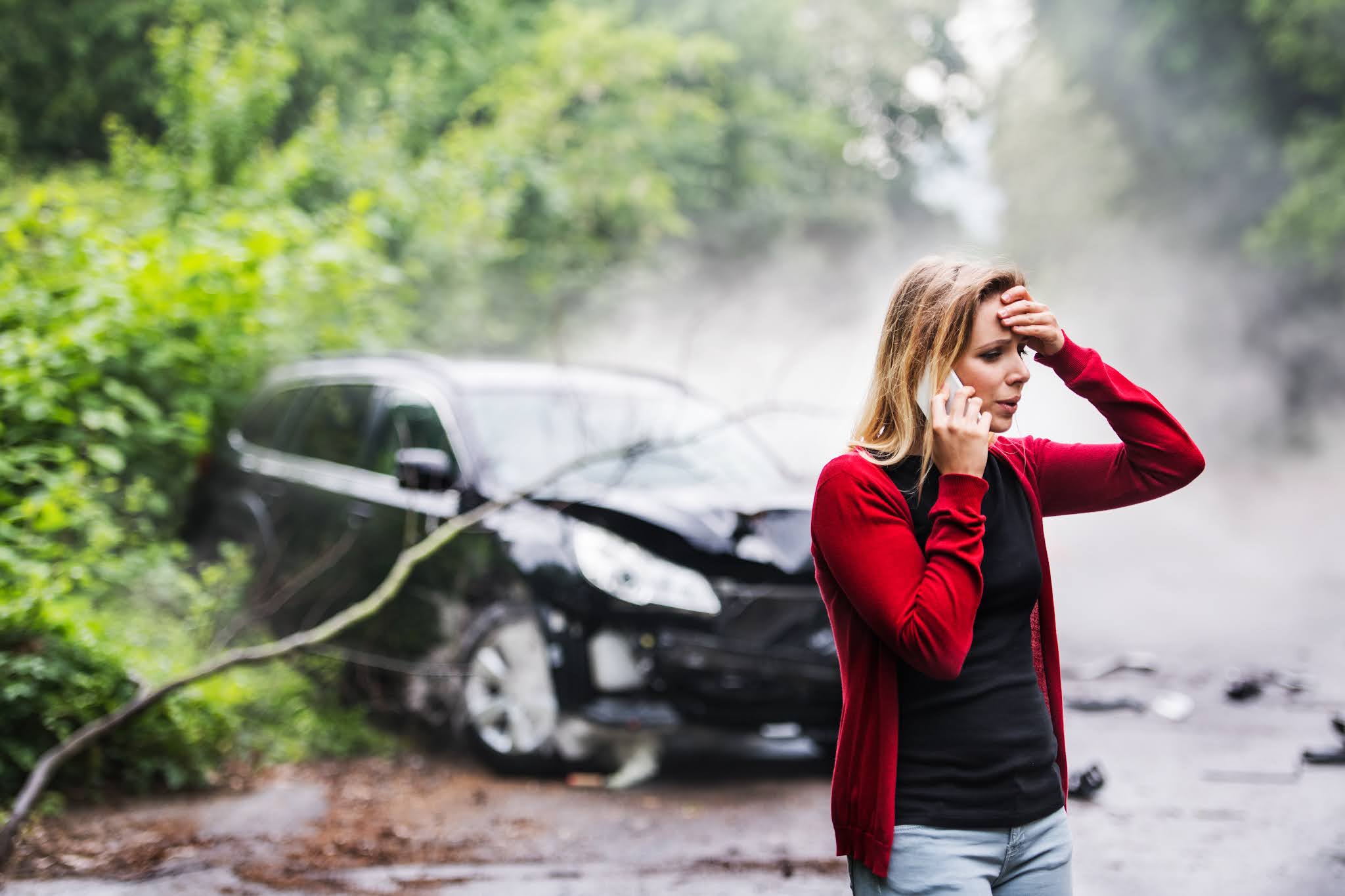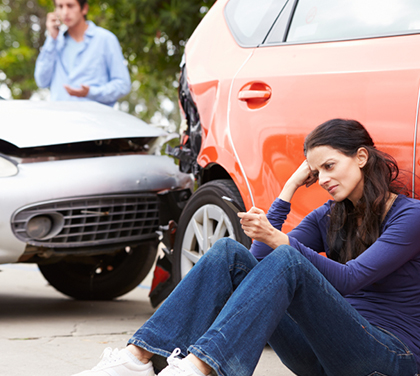 Actions to Take Following a Vehicle Accident
Not only are there the apparent harm and injuries that come after most vehicle accidents, but the aftermath of accidents can also be confusing. This confusion especially pertains to what actions are needed following the accident. Below are a few important actions to take.
First, call 911 and get emergency assistance. First responders will help de-escalate the situation as quickly and efficiently as possible. Get medical assistance quickly. Medical attention can save your life by finding internal damage like bleeding and organ damage. Getting a doctor's opinion can also help prove causation for your legal claim.
Gather any evidence, such as pictures, names, witnesses, and statements, that is available at the scene. The closer to the time of the accident that these things are compiled, the less ambiguous the case details will be. Communicate with the policemen and women. The responding officers will draft a police report.
Report the accident to your insurance company. Get legal counsel before making the report. Having a North Hollywood car accident lawyer assist you can only be beneficial to your overall claim.
Remember the statute of limitations. According to the statute of limitations in California, a lawsuit for bodily injury or property damage must be filed within two years of the accident. After two years, a vehicle accident victim cannot pursue any legal remedy. Filing a lawsuit sooner rather than later increases the chances that the victim will successfully recover a maximum amount of compensation.
It is important to remember to avoid any contact with the liable driver's insurance company until the victim has spoken to their lawyer. An experienced North Hollywood car accident lawyer knows insurance companies' various tactics and can prevent the victim from pitfalls. Insurance companies are for-profit businesses that want to retain as much money as possible. 
To accomplish such a thing, they usually will attempt to contact the victim after the accident to get them to provide a recorded statement or sign a release form. Seemingly, the goal is to contrive information to use against the claimant, so it is essential to be aware of any tactics they may use.
What Damages Are Recoverable in a Car Accident Claim?
Filing a personal injury claim following an accident is an attempt to obtain financial recovery from harm caused by the negligence of another party. Another party's negligence can lead to property damage, injuries, disabilities, and even fatalities, so the victim has the legal and moral right to pursue compensation. To pursue said compensation, the injured party must know what can potentially be recovered in a lawsuit.
Damages Available in Most Car Accident Claims
The expenses that come from a car accident can exceed far more than what it initially seems. Hiring an experienced vehicle accident attorney is helpful because they can assist you as you pursue full financial recovery. Your car accident lawyers in North Hollywood will work diligently to ensure that anything of monetary value is identified and collected. These are some of the damages an attorney will seek to recover:
Economic damages are usually easily accounted for and less challenging to prove than other categories of damages. Examples of economic damage can include current and future medical bills, current and future lost income, vehicle repair estimates, alternate transportation costs, the cost of hiring domestic help, etc.
Non-economic damages are more abstract. Proving these damages is more difficult, so having an attorney assist you can help you present the evidence of your losses in a favorable light. Examples of non-economic damages include pain and suffering, decreased quality of life, loss of enjoyment of life, physical disability, disfigurement, embarrassment, etc.
Punitive damages are not used to compensate the victim but to deter the defendant from acting in a similar way in the future. Punitive damages are available in California. Ask your accident attorney about the amounts available for your particular case.
Irrespective of the damages, any victim is still entitled to seek compensation to recover any losses. Contact the best possible North Hollywood car accident lawyer near you to begin building a legal team that will help you start the process of collecting the compensation you deserve.
Personal Injury Settlement
Our client was the victim of a rear-end accident who was left injured and severely in pain. Arash Law was able to outshine other injury law firms when he searched online, and thankfully we were able to handle everything for our client from A to Z — All that he had to do was ask and focus on his recovery. Our client's life has changed forever, and the compensation received for the pain and suffering has opened paths for new lifelong opportunities.
Personal Injury Settlement
Our client was the victim of a rear-end accident who was left injured and severely in pain. Arash Law was able to outshine other injury law firms when he searched online, and thankfully we were able to handle everything for our client from A to Z — All that he had to do was ask and focus on his recovery. Our client's life has changed forever, and the compensation received for the pain and suffering has opened paths for new lifelong opportunities.
What If I Am Partly to Blame for the Car Accident?
One of the vital parts of any vehicle accident case is determining liability or who is at fault. A victim may be partially responsible for the occurrence of the accident, so it is essential to know what to do or expect if that is the case.
The first step after a vehicle accident is contacting the police. The police officer will discuss the accident with both parties involved, and based on the information they receive and what is seen at the accident scene, they will draft a police report. Keep in mind that typically, police reports only accurately depict liability about 80 percent of the time, so it is crucial not to rely solely upon the police report for advocacy. Upon reviewing the police report, and the liability is shown to be incorrect, experienced North Hollywood car accident lawyers can investigate the accident. They will ensure to provide correct liability accurately.
California is a comparative fault state. Comparative fault law generally applies when the victim of the accident is partially at fault. In some states, if the victim is found to have less than full liability for the vehicle accident, they can still pursue legal recourse for partial compensation. On the other hand, if the opposing party is found to be 100 percent liable for the accident, the victim has the legal right to seek total compensation for any damages. In California, if the accident victim is 99 percent at fault for causing the accident, then they can still recover at a pro-rata rate.
How Long Will the Case Take to Resolve?
The main objective for any victim following a car accident is to recover from the damages, not just monetary ones. Much physical, mental, and emotional damage also occurs, so it is only suitable for those things to be the victim's primary focus. To ensure this focus, hiring an experienced vehicle accident attorney comes into play. 
While the victim recovers, the legal team will review the case details, including the police report, gather evidence, determine liability, calculate damages, and negotiate the maximum settlement for the victim. The attorney will fight for the victim in civil court if the case cannot be settled with the liable party's insurer.
The details of any vehicle accident case are unique, so there is no definitive amount of time that each case takes. A typical car accident case is settled in four to six weeks. Some more severe cases can extend to months or even years to settle. 
The only way to know how long the settlement will take is to consult with an experienced vehicle accident attorney, who will determine the liable party, gather the extent of the victim's injuries, and compile any expenses resulting from the accident. 
With the assistance of an experienced North Hollywood car accident lawyer, most accident cases can be settled through civil court, even though filing a personal injury lawsuit can be a complex and lengthy process. North Hollywood car accidents are classified as personal injury cases and are the most common type of lawsuit in civil courts. 
Fortunately, 90-95 percent of vehicle accident lawsuits are settled between the victim's car accident lawyers in North Hollywood and the liable driver's insurer without going to trial. Preparing for any event that may transpire during the legal process is still essential.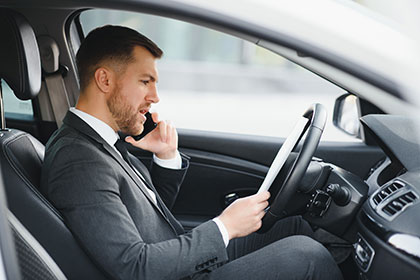 Settlement in a motor vehicle accident; client suffered internal injuries.
– 
JUDD ROSS ALLEN
Ways to Ensure a Successful Vehicle Accident Case
In filing a personal injury lawsuit, it is essential to note that seeking compensation is limited only to the liable driver. The prospect of seeking compensation can extend to any individual, company, or agency whose breach of a legal duty of care leads to the victim's harm. Moreover, this breach of legal duty must be found negligent and held liable for the victim's damages. Some of the things from which a victim can recover compensation:
A vehicle parts manufacturer that constructed a defective product that may have contributed to the victim's accident

A government agency that did not keep roads in a safe condition

A repair shop that did negligent work on a vehicle
Regarding negligence, some states allow victims to bypass proving the various facets of negligence and permit them to presume that the other driver, company, or agency was negligent. It applies if the victim can show that the defendant caused the accident by breaking the law or some form of regulation, which led to their injury, negligence per se, or negligence itself. Some possible broken laws or regulations can be a driver's failure to yield, speeding, texting while driving, etc.
How a Car Accident Attorney Can Help with the Claim
In the arduous process of a car accident lawsuit, the legal team can also offer access to medical specialists who understand the toll accidents take on victims. Additionally, they can assist the victim in recovering their lost income and the money needed to repair or replace their vehicle. The North Hollywood car accident lawyers can also cash advance the case to the victim and even represent them remotely.
Questions to Ask When Considering Hiring an Attorney
There are several questions that a victim must ask themselves following a car accident, especially when considering hiring an attorney. A few necessary questions include the following.
Were there any injuries that required medical attention?

Will missing work be necessary due to the accident? 

Does the police report accurately reflect what happened? 

Was there a fatality?
Questions to Ask During the Initial Consultation and How to Prepare
Upon hiring a North Hollywood car accident lawyer, there are also questions the victim will need to ask them. Many of the questions can be asked to the lawyer during the consultation, where the consultee will gather much of their knowledge base of the lawsuit process. The consultation will be the lawyer giving the consultee personalized legal advice specifically tailored to the case details.
Suppose a claim adjuster reaches out to the accident victim via letter, email, or phone. In that case, it is vital that the victim saves the correspondence and avoids responding until they consult with the attorney. Communicating with the opposing party before speaking to the lawyer can result in accepting undeserved blame or a prerecorded statement. If a recorded statement has already been given, the victim should bring that to consultation.
To keep track of the events that transpired following the car accident, it is beneficial for the victim to keep a personal journal of their injuries. Not only should they record their injuries, but they should also record the difficulties resulting from them, which can include the inability to perform basic tasks and hobbies or the widespread pain they may endure. Bringing this journal to the consultation can assist the lawyer in discussing the victim's non-economic losses. This is just a broad overview, but it provides a good platform for the consultation.
Some necessary questions that a potential client should ask at an initial consultation include:
What details will you need about the accident? 

How much time is needed to file a claim? 

Is an appearance needed in court? 

What is needed after an accident?
Should I Hire a Car Accident Lawyer?
When determining whether to hire an attorney, the amount of damages or the extent of the injuries do not need to be a factor. In other words, even if the damages are minor, i.e., injuries, property damages, etc., the victim still has the legal right to pursue compensation. The next step is determining when an injury lawyer  should be contacted. Understandably, any car accident case has extenuating circumstances. A lawyer should be contacted as soon as possible following the accident, which ensures that the consultation is scheduled and expedites the entire process. Moreover, the liable driver's insurance company will often attempt to settle for less money than what the victim deserves. Knowing this provides the victim with the incentive to hire a North Hollywood car accident lawyer expeditiously.
Once all the questions above and the topics are considered, the victim should contact the best car accident lawyer in North Hollywood, or anywhere else near them. Remembering to hire an experienced vehicle accident attorney will maximize the chances of total compensation being rewarded. Additionally, the victim should be aware that the liable party may have already contacted their lawyer to gain representation, so the victim must have their representation as soon as possible.
Knowing who is the best fit can be difficult with a vast list of vehicle accident attorneys in various areas. Perhaps the best way to approach this difficulty is to compile a selective list and conduct research to see who has the most experience and money to win the case. Some things to look for when searching for a reasonable and experienced vehicle accident attorney:
Do they have a successful track record helping people with similar cases? 

Are they top-rated in their reviews? 

Will they ensure the victim does not pay any fees until the case is won?
Resolving the case will be much easier if the victim is comfortable with their final selection. Vehicle accidents can be horrific tragedies for multiple parties involved. Unfortunately, these accidents are among the leading causes of preventable deaths in the United States. These accidents can result in property damage, injuries, disabilities, and, unfortunately, fatalities. Since its apex in the 20th century, the death rate from auto accidents has decreased. Still, according to the Centers for Disease Control and Prevention (CDC), it remains substantially higher than in other developed countries. Whether property damage or injuries occur, or disabilities or fatalities, it is crucial for the victims to know the subsequent steps to take, to receive compensation, and begin the recovery process.
Call the Car Accident Lawyers North Hollywood Trusts
Your search for "North Hollywood car accident lawyers near me" ends here! Our injury law firm also assists car accident victims in Studio City, Burbank, Valley Village, Glendale, Sherman Village, and the entire San Fernando Valley. North Hollywood has seen a greater increase in traffic accidents over the past two years, which is why our lawyers are available to help 24 hours a day, every day of the year.
The attorneys at Arash Law, headed by Arash Khorsandi, Esq., have decades of experience helping our clients get the compensation they are entitled to after a car accident. Victims who suffer a loss after an accident need a legal team to help them recover physically, mentally, emotionally, and financially. Our legal team takes the utmost pride in ensuring victims get what they deserve. We will take care of the legal side of the recovery.
Contact us today at (888) 488-1391, or use our online chat to schedule a free, no-obligation case evaluation. We look forward to hearing from you.