Whittier

Car Accident Lawyers
with over $500 Million Recovered in Compensation for Injury Clients.
You May Be Entitled to Compensation

Our Powerhouse Car Accident Lawyers

Protecting the Injured in Whittier
Whittier is one of the Gateway Cities in Southeast Los Angeles that serves as a gateway from Los Angeles County to Orange County. According to the 2020 United States Census, Whittier had a population of 87,306, with 65.7 percent of residents being Hispanic or Latino, 64.6 percent being white, 24.4 percent being other races, 4.4 percent being two or more races, 3.8 percent being Asian, 1.3 percent being Black or African American, 1.3 percent being Native American, and 0.1 percent being Pacific Islander.
California State Route 72 (SR 72 or CA 72) is the major thoroughfare running through Whittier, and the California Office of Traffic Safety (OTS) reports that there were 406 fatal and injury accidents in the city in 2020 that included 17 motorcycles, 17 pedestrians, and 22 bicyclists.
Motor vehicle accidents can be incredibly stressful situations for most people to manage as there can often be a multitude of concerns people are dealing with following most crashes, and it becomes incredibly urgent for any person involved in a car crash to be sure to retain legal counsel as soon as possible. The Whittier car accident lawyers at Arash Law, founded by famous attorney Arash Khorsandi, Esq., can be your voice inside the courtroom and will help you recover all of the compensation that you need and deserve after an accident.
There were 43 alcohol-involved crashes in Whittier in 2020, resulting in 76 driving under the influence (DUI) arrests, and three cases involved drinking drivers under 21 years of age, while 10 crashes involved drinking drivers 21-34 years of age. OTS reported 44 crashes were speed-related, 35 were nighttime crashes (9:00 p.m. – 2:59 a.m.), and 37 were hit-and-run accidents.
Our firm is well aware of the many issues people are dealing with following most accidents, with many people having concerns about obtaining necessary medical care, repairing their vehicles, or understanding how injuries will impact a person's ability to return to work. 
You will want to work with a skilled Whittier personal injury lawyer in these cases because many people who sustain severe injuries in car accidents can be entitled to various damages that cover the costs they are now facing because of a crash.
When you suffer serious injuries or your loved one is killed in a car accident in the greater Whittier area, you should not hesitate to reach out for legal assistance. You do not want to be dealing with an insurance company on your own because all insurers have a goal of paying as little as possible to resolve these cases, but Arash Law will know how to fight to ensure that you recover everything you are entitled to.
A farm worker, suffered multiple broken bones and other orthopedic injuries resulting from an auto accident where the defendant driver attempted to make a left turn in front of our client in heavy fog.
– 
ARASH KHORSANDI
Why Arash Law Has the Leading Car Accident Lawyers in Whittier
Under the leadership of Arash Khorsandi, Esq., Arash Law has an unparalleled level of success in its handling of personal injury cases. Our record of success includes $6 million recovered for a man whose wife was killed in an accident caused by a drunk driver.
We also obtained $5.25 million for a client who was rendered a paraplegic following an accident caused by an inattentive driver. We also obtained $6.1 million for a 6-year-old child who suffered injuries in a pedestrian accident.
Car Accidents in Whittier
It is generally well-known that most people rely on motor vehicles to get around locations all over California, including Whittier. The frequency with which many people drive only increases the likelihood of car accidents because there are more people on the road.
According to the Centers for Disease Control and Prevention (CDC), traffic crash deaths in California involved $49 million in medical costs and $5.79 billion in work loss costs for a total of $5.83 billion in total losses. $3.4 billion of these costs were motor vehicle occupants, $1.3 billion was pedestrians, $911 million was motorcyclists; and $205 million was bicyclists.
Major Traffic Accidents in Whittier
KABC-TV reported in November 2022 that a wrong-way driver slammed into a group of law-enforcement recruits out for a training run in Whittier, leaving 25 recruits with injuries ranging from head trauma to loss of limbs and one being hospitalized on a ventilator. That same month, KTLA-TV reported that one person was killed in a deadly collision near 2050 South Workman Mill Road.
KABC also reported in February 2023 that one driver ran over and killed another driver who allegedly pointed a gun at him during a road rage incident in Whittier near Cullen Street and Parise Drive. KCBS-TV reported that one person was killed, and a mother and a child were transported to a hospital for treatment of their injuries following a two-vehicle crash in Whittier.
Dangerous Roads in Whittier
People can traverse a great many different roads all over California. As a result, accidents can happen literally anywhere in the state. That said, there are certain locations in the Whittier area that can be more dangerous than others.
Some of the more common locations our firm sees for motor vehicle accidents in Whittier include, but are not limited to:
California State Route 72 (SR 72 or CA 72)
Interstate 605
California State Route 60 (SR 60 or CA 60)
Imperial Highway
Whittier Boulevard
Slauson Avenue
Rockne Avenue
Calmada Avenue
Colima Road
Beverly Boulevard
Villaverde Drive
Whittier Boulevard and Pounds Avenue
Norwalk Boulevard and Beverly Boulevard
Deveron Drive and Beverly Boulevard
Imperial Highway and Marquardt Avenue
Pickering Avenue and Hadley Street

Emperatriz Ayala
My husband had an accident 2 years ago, a 85 years old man hit him, the Arash law group works very well on my husband case that took 9 month and he won the case and my husband was happy with the results. A year later I got into an accident as well and I'm still waiting in my case is almost resolving and it's 9 months already. This people knows the law and they do their job right to help you out in getting the most for you to fight on your behalf. I strongly recommend the Arash Law firm they do things right in a efficient and professional manner.

Chris Zavala
Had a great experience with all the people at Arash law. Long story short was in a bad car accident. It was overwhelming and the whole process was a lot, but they kept me in the loop. They answered all my questions and gave me great advice. Couldn't be any happier. Would definitely recommend anyone looking for a personal injury lawyer. They'll guide you through the whole process!

Jill Smith
Having Arash Law handle my auto accident was the best decision I could have made. Everyone I interacted with was kind, professional and detail oriented. I am extremely happy with the outcome and would recommend them highly.

Joseph R. Porter
From start to finish, Arash Law firm is there every step of the way with close, constant, personal contact and attention. I never knew a Law firm could actually care so much for me as a person and what I was personally going through as well as the settlement I was going to recieve once my case was finally completed. Thank you to everyone at Arash Law for your ongoing support and communication. You are the ONLY firm I will ever recommend to someone who is need of a great attorny.

Monica Parra
I had an excellent experience with Arash Law. I will definitely recommend to my family and friends. I interviewed a few firms before deciding to work with Arash Law. What made my experience excellent was (i.e. head attorney being accessible to talk to and he answered all my questions and concerns, sensitive and thorough personel who completed in home intake & follow up process, being connected immediately to quality Physicians who addressed my injuries and recovery process, clear contract-read throughly to ensure its something you can commit to). Being in a car accident is a traumatic experience and I had a sense of peace knowing Arash Firm was walking with me throughout the whole process. Thank you Arash Firm for all your hard work and help. I am so grateful and appreciative for you all! 🙏 With Gratitude, Monica Parra
Common Causes of Car Accidents in Whittier
There is a near-endless list of possible causes of car accidents in California. It can be difficult sometimes for people to determine the cause of a crash, which is why it becomes important for people to be sure to hire a personal injury lawyer.
An attorney can conduct their own independent investigation into a crash to determine the actual cause and help people pursue adequate compensation for their losses. In general, some of the more common causes of motor vehicle crashes in Whittier include:
Distracted driving
Speeding
Aggressive driving
Inclement weather
Defective automobiles
Unsafe lane changes
Wrong-way driving
Failure to stop for traffic lights or signs
Driver fatigue or drowsy driving
Tailgating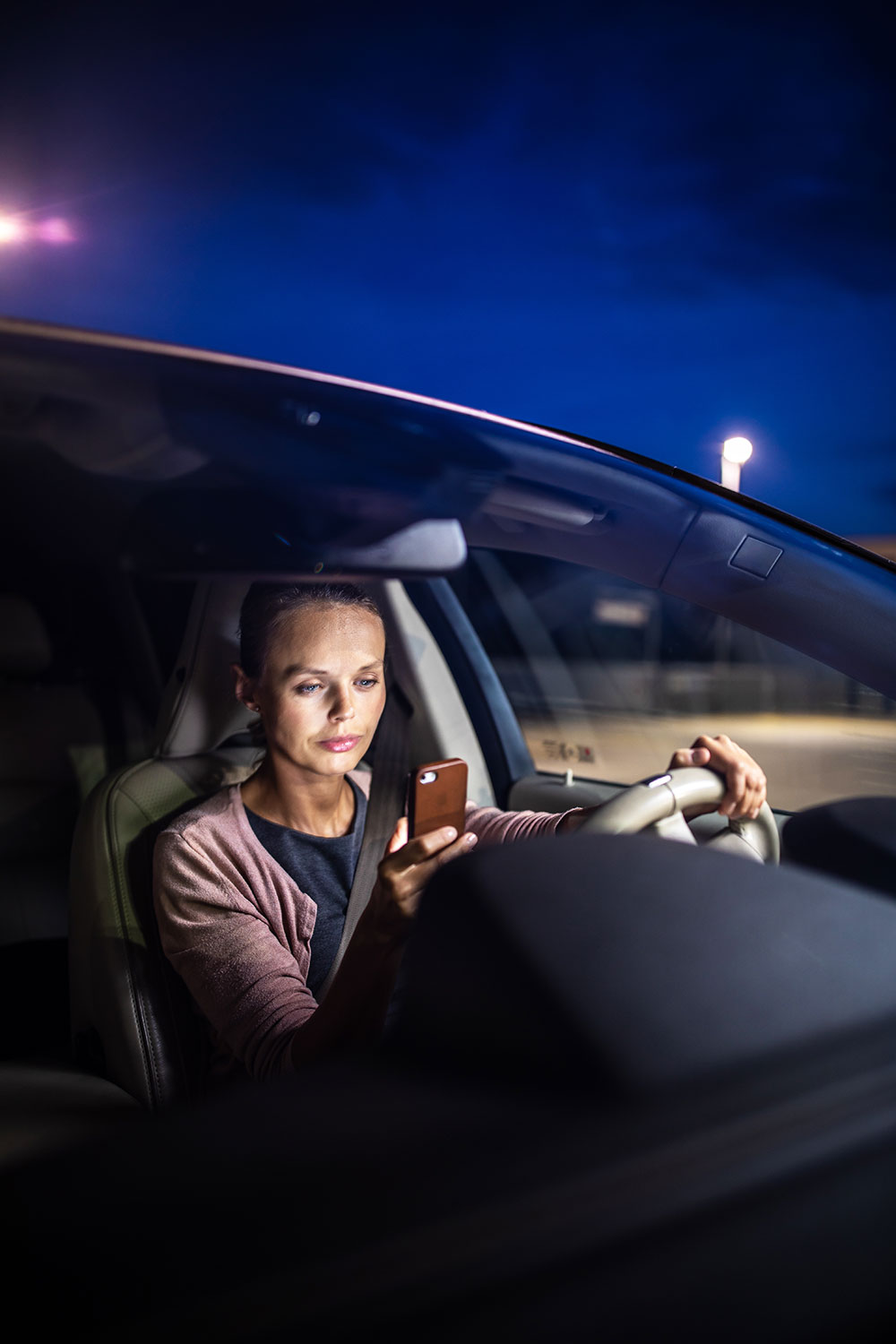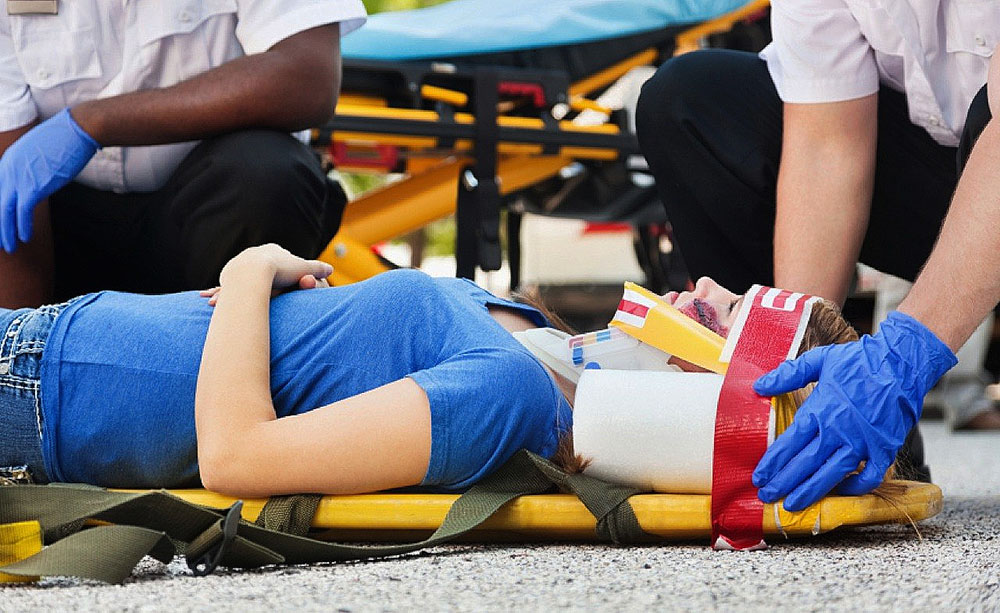 Common Injuries in Car Accidents
Car crashes have the potential to cause a wide variety of possible injuries, and people can face prolonged terms of recovery in many cases. Death is clearly the worst outcome in all cases, but there are many other catastrophic injuries that can drastically impact a person's life.
Some of the types of injuries Arash Law, managed by Arash Khorsandi, Esq., has helped people file car accident claims for include:
Soft tissue injuries
Broken bones or fractures
Facial injuries
Neck injuries
Arm injuries
Leg injuries
Whiplash
Limb loss
Traumatic brain injuries (TBIs)
Severe burn injuries
Internal organ injuries
Concussions
Sprains and strains
Dislocations
Post-traumatic stress disorder (PTSD)
Lacerations
Crush injuries
Six Important Steps You Should Take After a Car Accident
Step One: Your Own Safety
The California Driver Handbook stresses that people should ensure that they are out of harm's way following any motor vehicle accident. People should move their vehicles out of traffic lanes or onto the shoulders of highways when possible.
Step Two: Contact the Authorities
The California Department of Insurance states that people should always call 911 when a car accident involves injuries. Police officers will complete an accident report that a person can use when they are filing an injury claim, and the police report will often be critical to most claims.
Step Three: Exchange Information with Other Drivers
People should obtain the names, addresses, telephone numbers, and driver's license numbers of all other drivers, as well as, license plate(s) and vehicle identification numbers. It can also be beneficial to get the names, addresses, and telephone numbers of other passengers and any witnesses.
The California Department of Motor Vehicles (DMV) notes that the types of acceptable insurance in California include a motor vehicle liability insurance policy, a cash deposit of $35,000 with the DMV, a DMV-issued self-insurance certificate, or a surety bond for $35,000 from a company licensed to do business in California. Minimum liability insurance requirements under California Insurance Code § 11580.1b include $15,000 for injury or death to one person, $30,000 for injury or death to more than one person and $5,000 for damage to property.
Step Four: Document the Crash Scene
People will want to take steps to record as much information as possible about their car accidents. In addition to writing down all important information relating to a crash, people should also use the cameras on their cell phones to take photographs or videos of their crash scenes.
You will want to get as many pictures as you can of the entire accident scene, particularly noting the position of the cars, damage to a vehicle, and any traffic signs in the area. You should also look for other time-sensitive evidence, such as skid marks.
Step Five: Seek Medical Care Immediately
Every single person involved in a car accident needs to go to a hospital as soon as possible, even when people do not think they have suffered an injury.
You need to understand that many injuries have delayed symptoms, and visiting a doctor several days or weeks after an accident will only make it more difficult for you to be compensated. You will want to have a doctor review your condition and ensure there are no hidden injuries.
Step Six: Call Arash Law's Award-winning Car Accident Lawyers in Whittier, C.A.
In many cases, insurance companies for other drivers will attempt to contact the people involved in a car accident. Insurers want to resolve these cases for as little as possible, so they will often try to coax people into accepting lump-sum settlements that are typically far less than what people are actually entitled to.
You do not want to be dealing with any insurance company on your own, so contact Arash Law to let our team of Whittier car accident attorneys, under the guidance of Arash Khorsandi, Esq., take the lead in dealing with insurers for you. Our firm will know how to negotiate a fair and full settlement for your case.
Arash Law, headed by Arash Khorsandi Esq., has won over $500 million in settlements for its clients. Better yet, we represent people on a no-win, no-fee guarantee meaning that you do not pay us anything if we do not get you money in your case.
This was a sad and tragic case in which our client was paralyzed after being struck by a distracted driver. The maximum policy settlement was 5.25 million and we were able to settle for the full amount. In addition, we were able to add additional workers' compensation benefits from our client's employer, as he was working at the time of the incident. The parties agreed to settle our client's workers' compensation claim for $2.5 million.
This was a sad and tragic case in which our client was paralyzed after being struck by a distracted driver. The maximum policy settlement was 5.25 million and we were able to settle for the full amount. In addition, we were able to add additional workers' compensation benefits from our client's employer, as he was working at the time of the incident. The parties agreed to settle our client's workers' compensation claim for $2.5 million.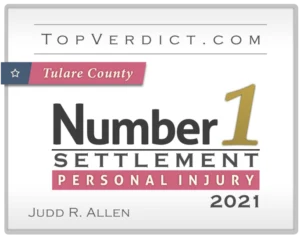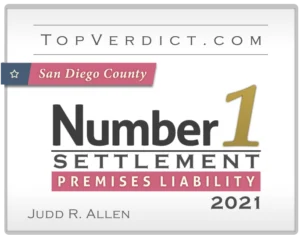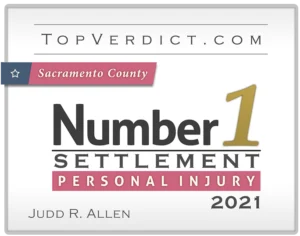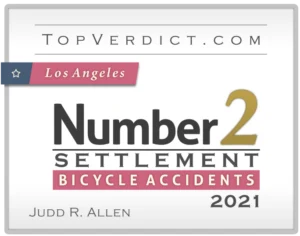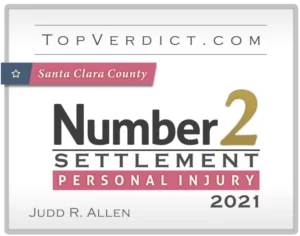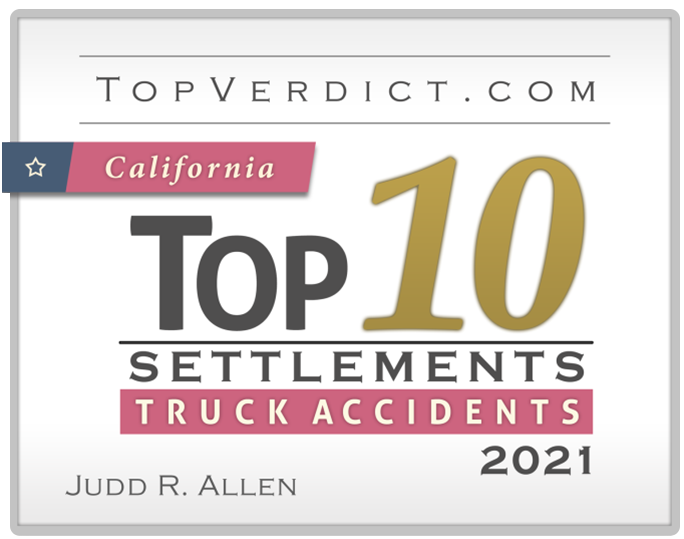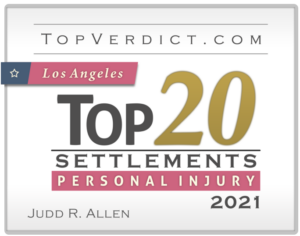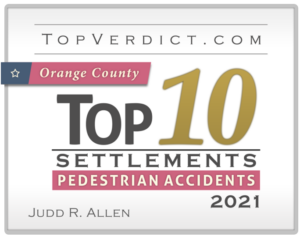 Compensation for Car Accidents in Whittier
When people are seeking financial compensation for a car accident claim, the goal of any settlement will be to restore a person to their original condition or as close thereto. Insurance companies always want to pay as little as possible to resolve these claims, so it can be a struggle to achieve a satisfactory outcome.
Arash Law will know how to help people recover damages that cover such costs as:
Current and future medical bills – Many car accident victims are going to have staggering levels of medical expenses, with future treatment often being required. Negligent drivers can be liable for all of these bills.
Lost income – People can be entitled to compensation for any time they lose at work because of their injuries. Lost income compensation can also cover other losses relating to car accident injuries, such as an inability to work because of long-term or permanent injuries.
Pain and suffering – Perhaps the most common kind of non-economic damage awarded in any car accident case, almost every injury will involve some degree of pain and suffering. These awards can vary depending on the severity of a person's injuries.
Permanent physical injuries – There are some accidents that can leave people with lifelong ailments that lead to drastic changes in their lifestyle as well as new living accommodations. People can recover compensation for any modifications they need to make to their home or in-home nursing costs.
Property damage – Many car accidents will clearly result in damage to motor vehicles, and people have the right to have the costs of repairs covered by negligent drivers.
Wrongful death – When a person dies in a motor vehicle accident, the family left behind has the right to file a wrongful death claim to seek compensation for how the death has impacted the family income.
Not every accident will involve all of these kinds of damages, but there may be other damages not listed above that people can be eligible for. Run by the talented team of Arash Khorsandi, Esq., Arash Law will know how to fight to ensure that you can recover every single kind of damage to which you are entitled.
Pursuing Compensation on Behalf of Loved Ones Injured in Car Accidents
There are many cases in which people will suffer severe injuries that will leave them unable to care for themselves. The result is that the immediate family of these victims has to step in to help care for the injured people.
Many catastrophic injuries can be very challenging to provide support for, and people can be confused about what rights they have in these cases. In several situations, families may have to hire some caretaker to assist with caring for their loved one.
People who have suffered some of the most serious injuries will often be incapable of picking up a telephone to call a lawyer or going to court to file a claim. Loved ones often have to take the lead in helping these people pursue compensation for their injuries.
Led by Arash Khorsandi, Esq., Arash Law can immediately step in and help your loved one get justice in their case. Our firm can assist you with every concern you have in caring for your loved one while working to help you recover all of the compensation you will need to provide the best possible care.
What If My Loved One Dies in a Car Accident?
There is just no getting around the basic fact that all car accidents in California have the potential to become fatal crashes. It is entirely possible that a person can succumb to their injuries several days or weeks after a crash originally occurred.
The California state wrongful death law is found in California Code of Civil Procedure § 377.60, and the law provides that a cause of action for the death of a person caused by the wrongful act or neglect of another can be asserted by any of the following people or a decedent's personal representative on their behalf: 
A decedent's surviving spouse, domestic partner, children, and the issue of deceased children, or, when there is no surviving issue of the decedent, the people, including the surviving spouse or domestic partner, who will be entitled to the property of the decedent by intestate succession. When the parents of a decedent are entitled to bring an action, and the parents are deceased, the legal guardians of a decedent can bring an action if they were the decedent's parents.
Wrongful death damages may include burial and funeral expenses for a decedent, any amount a deceased person will have earned as income, pain and suffering or disfigurement of a decedent, and compensation for the loss of a decedent's companionship and support. A wrongful death claim is different from a survival action under the California Code of Civil Procedure § 377.30.
A survival action is a lawsuit a deceased person would have brought had they lived, whereas a wrongful death lawsuit will be a claim for compensation for the losses that a family has suffered. The big difference between a wrongful death claim and a survival action is that punitive damages are not available in wrongful death cases but are available in survival actions.
Why You Should Choose the Whittier Car Accident Lawyers at Arash Law
Spearheaded by Arash Khorsandi, Esq., Arash Law has a record of success in handling all kinds of car accident claims. Our Whittier car accident law firm has experience in dealing with many different kinds of issues. 
We have an award-winning team of more than 100 legal experts and attorneys who are ready to fight for you.
When your injuries do not allow you to come to our office, then we are more than willing to visit you in your home or hospital room. We know how to help people get access to the right medical specialists for their treatment, so you can know that we will help you overcome any issues with possible income problems that are complicating your recovery.
The primary reason that you are going to want to work with Arash Law is because of our experience within the courtroom, as we have presented a significant number of car accident cases in courtrooms all over California. 
Our car accident injury firm in Whittier will know how to negotiate the best possible settlement for your case, but we will not hesitate to take a case to trial when an insurance company is unwilling to pay you what you deserve.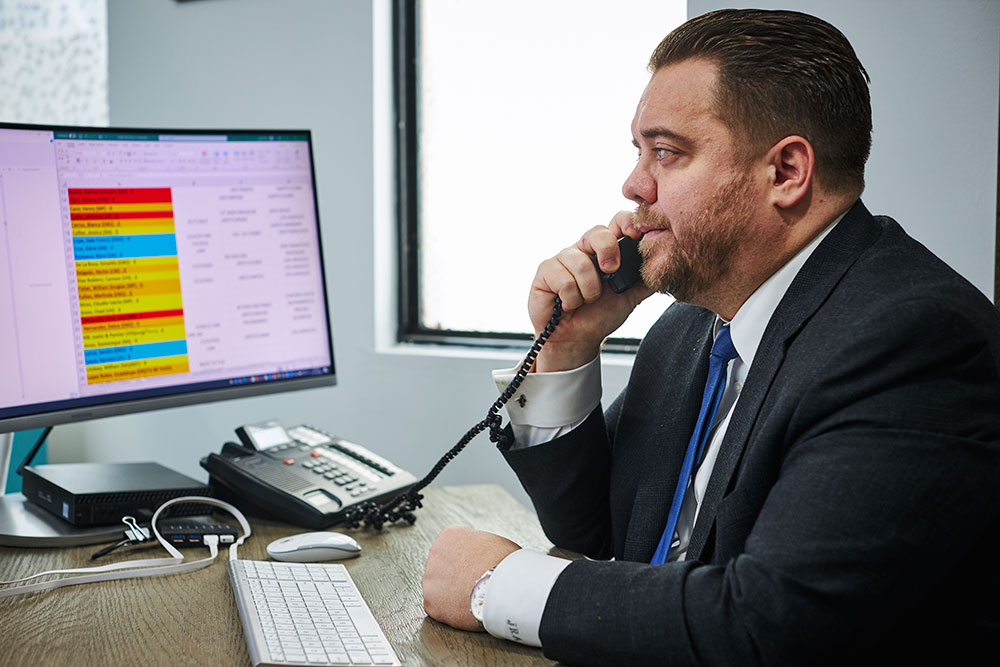 Settlement in a motor vehicle accident; client suffered internal injuries.
– 
JUDD ROSS ALLEN
Headed by Arash Khorsandi, Esq., Arash Law makes three promises to every client:
We never charge a consultation fee.

Arash Law represents every client on a contingency fee basis, which means that you will not have to pay us anything upfront for legal representation. Any phone call you make to our firm, any meeting we have with you, and all pieces of advice we offer are going to be free of charge. Again, our no-win, no-fee guarantee will mean that we only get paid when we recover compensation for you first.

We never charge additional fees.

It is not uncommon for other personal injury lawyers in California to charge their clients assorted fees for file setup, initial costs, or bill negotiations. Such fees can range from a couple of hundred dollars to possibly as much as $2,000. Arash Law never charges its clients any additional fees, so we can set up a file, subpoena necessary documents, investigate your claim, and negotiate with medical providers at no cost to you. You never pay any additional fees for our services.

We never make more money than you.

There are many people who wonder if their Whittier car accident attorney is going to make more from their car accident than they will, a very fair concern. Many attorney fees with other firms can dramatically cut into a person's award, but Arash Law works under a pledge to never make more than their clients. When certain costs or medical expenses are dramatically reducing a client's share of an award, our firm will be willing to reduce our fees to ensure a client is getting their fair share.
In addition to car accident cases, you should know our Whittier Injury law firm also handles such cases as:
Truck Accidents
18-Wheeler Accidents
Dog Bite Accidents
Brain Injuries
Workers' Compensation
Amusement Park Accidents
Bicycle Accidents
Big Rig Accidents
Birth Injuries
Boat Accidents
Bus Accidents
Chemical Exposure
Childcare Injuries
Commercial Accidents
Construction Accidents
Crane Accidents
Cruise Ship Accidents
Delivery Truck Accidents
Distracted Driving Accidents
Elder Abuse
Elevator Accidents
Farm Accidents
Heavy Machinery Accidents
Helicopter Crashes
Lyft and Uber accidents
Mesothelioma
Negligent Security
Nursing Home Abuse
Pedestrian Accidents
Premises Liability
Slip and Fall Accidents
Taxi Accidents
Train Accidents
Workplace Accidents
Wrongful Death
Frequently Asked Questions (FAQs) for Whittier Car Accident Lawyers
1
Do I Need a Car Accident Lawyer?
People do not technically need to hire legal representation following a car accident. However, you should know that insurance companies are always delighted to learn that people intend to represent themselves because many people who work with lawyers obtain more compensation than they will on their own.
You will want to hire an attorney for your case because they can conduct their own independent investigation into your crash to help you recover as much compensation as possible. A lawyer is going to have a far better understanding of important deadlines relating to the statute of limitations in your case, so you can be confident that everything is being properly handled.
California only allows people two years to file automobile accident claims, and people lose their right to recover anything after that time limit has passed. You will want to get a lawyer involved in your case as soon as possible because people who wait too long may not get given attorneys enough time to investigate cases and may be out of luck when it comes to retaining legal counsel.
2
How Is Liability Determined in a Personal Injury Case?
In most car accident cases, the driver who caused a collision will be at fault and responsible for covering all damages stemming from a crash. The unfortunate truth about many accidents in California is that fault for a crash is not always immediately clear, so people can have extreme difficulty obtaining anything on their own in these cases.
You will always benefit from working with Arash Law, created by Arash Khorsandi, Esq., because we can investigate your accident to determine the actual cause, and we will know how to help you recover compensation in your case. Every single person in California has a responsibility to act in a manner that does not cause harm to others, known as a duty of care. People who commit DUI offenses were speeding or otherwise negligent commit a breach of their duty that makes them liable in these cases.
Most car accident cases are resolved through settlements with insurance companies, but there are occasionally cases in which settlement cannot be negotiated, and cases must proceed to trial. California allows every person involved in a car accident to file a claim for their losses, but the catch is that a person's award can be reduced by their degree of negligence in connection with an accident.
3
How Long Does a Whittier Car Accident Case Take?
It is going to be impossible for any attorney to provide a solid timeline of how long a car accident case will take to resolve because so many variables can impact settlement negotiations. Some people's injuries can also worsen, which complicates the amount of recovery being sought, so people need to be patient while their case is being handled because the average car accident typically takes several months to resolve and can take years in some cases.
4
How Much Is My Whittier Car Accident Case Worth?
Estimating the value of a case can be another trick area to discuss because, once again, a number of factors can come into play that impact how much compensation a person can recover. Operated by Arash Khorsandi, Esq., Arash Law will always seek an amount that appropriately compensates a client for all of their lost income, property damage, medical bills, and other financial losses.
5
If I Suffered an Injury in an Accident Caused by a Drunk Driver, Would My Case Be Automatic?
When a crash is the result of a DUI offense, the drunk driver will usually face criminal charges. A DUI case will be handled in a criminal court, while the injury case in connection to the drunk driving accident will be handled in a civil court. A DUI case is going to need to be proven beyond a reasonable doubt, a very high standard to satisfy, while a personal injury case only needs to be proven by a preponderance of the evidence, essentially meaning more likely than not. While drunk driving can certainly be one of the clearer-cut examples of negligence, people should be aware that other factors can complicate recoveries in these cases.
6
Why Do I Need a Lawyer to Represent Me After I Am Injured in a Collision?
You are going to want to have an attorney on your side after any car accident because they will be far more adept at dealing with the insurance company that will be handling your injury claim. Insurance companies prey upon people who represent themselves and know how to use people's words against them to reduce their awards. You will want to hire a lawyer so they can deal with the insurer for you and avoid any issues that might reduce your recovery.
Call the Car Accident Lawyers Whittier Trusts for a Free Consultation
Major car accidents often have the potential to cause life-changing injuries. People who are involved in these kinds of accidents will want to be sure that they retain legal counsel as soon as possible so they can be confident that their cases are being properly handled.
Led by Arash Khorsandi, Esq., Arash Law helps injury victims throughout California, and we have handled scores of cases all over the greater Whittier area. Our firm knows how to investigate these cases and negotiate with insurance companies for the most satisfactory awards.
We have been handling car accident cases for several years and have a thorough understanding of California state traffic laws and how they impact these kinds of cases. We again provide all of these services to you at no upfront cost.
Contact the experienced car accident lawyers at Arash Law, headed by Arash Khorsandi, Esq., today at (888) 488-1391 or contact us online for a free consultation. We can discuss your case with you and outline the steps we can take to ensure that you can recover everything you are entitled to.
Our Whittier car accident lawyers represent people in many surrounding areas of Whittier, including Pico Rivera, South Whittier, Hacienda Heights, Santa Fe Springs, East La Mirada, La Mirada, South El Monte, Avocado Heights, La Puente, Montebello, Norwalk, La Habra, West Puente Valley, El Monte, and Downey.